-Lurid Crime Tales-
Senate report links Hunter Biden to 'prostitution or human trafficking ring'
[New York Post] Hunter Biden allegedly sent "thousands of dollars" to people who appear to be involved in the sex industry, according to Wednesday's report released by Senate Republicans.

The report claims unspecified records show that Biden "has sent funds to non-resident alien women in the United States who are citizens of Russia and Ukraine and who have subsequently wired funds they have received from Hunter Biden to individuals located in Russia and Ukraine."

"The records also note that some of these transactions are linked to what 'appears to be an Eastern European prostitution or human trafficking ring.' "

The allegations are contained in a footnote to a section of the report that details potential "criminal concerns and extortion threats" involving Hunter Biden and other members of the Biden family.

The report also cites "extensive public reporting concerning Hunter Biden's alleged involvement with prostitution services."

"Records on file with the Committees do not directly confirm or refute these individual reports," the report says.

"However, they do confirm that Hunter Biden sent thousands of dollars to individuals who have either: 1) been involved in transactions consistent with possible human trafficking; 2) an association with the adult entertainment industry; or 3) potential association with prostitution."


Posted by: Besoeker || 09/24/2020 04:25 || Comments || Link || E-Mail|| [6466 views] Top|| File under: Human Trafficking
-Short Attention Span Theater-
Anti-Riot Spanish Bulls For Rent (video)
[The Para-Rigger] Turn a few of these animals loose in Minneapolis, Portland, Seattle, New York and a few other cities with rioters. This would end the rioting in a hurry! And would be fun to watch.
Posted by: Besoeker || 09/24/2020 00:00 || Comments || Link || E-Mail|| [6475 views] Top|| File under:
-Land of the Free
VDH - Civilization Requires Collective Common Sense
[Townhall] Without common sense in government, civilization cannot continue.

After the summer protests and rioting in many large cities, activists demanded a defunding, or at least radical pullbacks, of the police. So-called crime experts often concurred. So some city governments ignored public warnings and diminished their police presence despite a sharp rise in crime in many cities. Looting and arson were often ignored.

If you call 911 in a large American city, there is no guarantee that anyone will answer promptly and send out police to aid the endangered. So gun sales have soared. Some people who never before owned weapons, or even opposed the use of firearms, are now terrified to remain unarmed. Self-protection often outweighs abstract ideology.

According to a recent Gallup poll, most black Americans favor maintaining or increasing police presence. Often, city officials who support cutting back on law enforcement still expect their own homes and property to be constantly policed. The same is often true of activist elites who live far from the inner city.

Large swaths of the American West are now charred by out-of-control wildfires. Some governors and many federal bureaucrats blame the conflagrations on climate change. But those who actually live within forests, or on mountains and foothills, that are historically vulnerable to wildfires know that the epic droughts of 2013-2015 killed or dried out millions of acres of trees and vegetation.

Yet most of these decaying trees were never removed by authorities. They now predictably provide the fuel for the current wildfire Armageddon.
Posted by: Besoeker || 09/24/2020 04:15 || Comments || Link || E-Mail|| [6468 views] Top|| File under:
We salute the USS Kidd for flying the Jolly Roger on its way back to port
[Task&Purpose] The Defense Department may be cracking down on unusual banners within the ranks, but at least one guided missile destroyer seems intent on letting its freak flag fly.

First spotted by our eagle-eye friends at The War Zone, the USS Kidd recently returned to its homeport at Naval Station Everett north of Seattle, Washington sporting a Jolly Roger following a deployment to the 4th Fleet area of operations.

The Kidd had deployed with embarked detachments from the "Wolf Pack" of Helicopter Maritime Strike Squadron 75 (HSM 75) and the Coast Guard Law Enforcement Detachment (LEDET) closer to Venezuela in April 2020 as part of a beefed-up U.S. counternarcotics presence in the southern hemisphere, according to the Navy.
Continued on Page 49
Posted by: Beavis || 09/24/2020 00:00 || Comments || Link || E-Mail|| [6464 views] Top|| File under:
Economy
Amid coronavirus, the Great American Comeback is underway
[The Hill] Some people just placate; others get things done. Prior to the pandemic, real total household and nonprofit net wealth increased by 12.1 percent over the first 11 quarters of the Trump administration, concentrated among the bottom 50 percent of households that experienced a net increase of 47 percent; hourly wage growth for production and non-supervisory workers also hovered over 3 percent for over 17 consecutive quarters; and overall dependence on welfare declined as more people were lifted out of poverty.

But, the coronavirus pandemic has hit minorities, working class families and small businesses the hardest. While the CARES Act, and the subsequent executive order that President Trump signed following the failure for Congress to agree on a second round of stimulus, has helped inject some liquidity in peoples' balance sheets, what we need is not more stimulus, but rather growth and long-run planning.

That's why we have to keep building on the foundation that was developed prior to the pandemic.

The Trump administration knows that the secret to America's greatness resides at the intersection of its people and timeless virtues. If people are empowered to learn, grow and contribute in their workplace and communities, we'll all be better off for it. They've done this in three ways.

First, reshoring and modernizing our supply chain and industrial base. Although there is value in outsourcing some things, we cannot outsource everything. Trade is good, but only if it is reciprocal. Unfortunately, China, among others, has taken advantage of the United States by shipping low quality (and sometimes harmful) exports at superficially low prices that were only made possible through subsidies and regulatory arbitrage. That's harmed the American worker in health and well-being, as well as labor market outcomes and a thinning of the middle class. By confronting these countries head on, rather than brushing past grievances under the rug, the Trump administration has increased employment in traditionally stagnant, or even declining, sectors beyond what people thought was possible. Moreover, regulatory reform has reduced the barriers to entry, strengthening competition and leading to greater wage growth.

Second, modernizing workforce development and investing in distressed communities. Given the pace of technological change, and the deterioration of traditional higher education and the college experience, we need to allow for and encourage other learning pathways, ranging from apprenticeships to coding bootcamps. That's why the National Council for the American Worker (NCAW) has been such an integral ingredient in our approach towards upskilling in the 21st century. Already, the Pledge to America's Workers has secured over 16 million new education and training opportunities for students and workers.
Posted by: Besoeker || 09/24/2020 03:59 || Comments || Link || E-Mail|| [6467 views] Top|| File under:
Fifth Column
Anarchy is Beautiful, Says Teen Vogue
[Victory Girls] While Teen Vogue is trying to sell young women on "How to have a perfect night in" with $300 underwire polos and $200 shorts, the writers are lamenting about what a beautiful thing anarchy is.
Posted by: Besoeker || 09/24/2020 07:59 || Comments || Link || E-Mail|| [6463 views] Top|| File under:
You Don't Have Enough Ammo for the Post-Ginsburg 2020 Apocalypse
[PJ] Strap In for the Ginsburg Riots, Kids
So, how was your weekend?

The news of Supreme Court Justice Ruth Bader Ginsburg's passing on Friday certainly ratcheted up the 2020 crazy by several orders of magnitude, didn't it?

I was heading out to meet some friends when I saw the news on Twitter and my first thought was, "This might be the last time I can get out and have fun before 'peaceful protests' begin again." The lefties wasted little time in confirming my suspicion that RBG's death was going to do the seemingly impossible: make them even more unhinged.

The civil unrest that we've been dealing with since May got out of hand because it was being aided and abetted by elected Democratic officials in each of the riot cities. Democrats were perfectly OK with looking the other way and pretending that the riots weren't happening. It wasn't until last week that Joe Biden and Nancy Pelosi got around to condemning the violence, and that was only after new polling revealed that voter sentiment in the riot zones was shifting to Trump.

D.C. Democrats are already caterwauling about what they will do if the Senate votes to replace Ginsburg before the election and they happen to win control of the White House and Senate in November.
Posted by: Besoeker || 09/24/2020 04:34 || Comments || Link || E-Mail|| [6469 views] Top|| File under:
Home Front: Politix
In Lieu Of New Justice, Trump Announces He Will Simply Grant Clarence Thomas Two Votes
[Babylon Bee] WASHINGTON, D.C.—President Trump surprised everyone today when he announced he will not appoint a new justice to fill the Supreme Court seat previously held by the late Justice Ruth Bader Ginsburg. Instead, to save the time that a lengthy confirmation process would take, he's simply giving Justice Clarence Thomas two votes now.

"He's a great and brilliant Justice," Trump told the press. "So instead of trying to find another person just like him, he can now have two seats. I checked the Constitution, and nowhere in there does it say I can't do that. Incidentally, it also doesn't say a dog can't be on the Supreme Court. Hey! Maybe Air Bud can do it! Is Air Bud real? Of course, he's real, right?"

Justice Thomas, in addition to having two votes on each decision, will also get twice the pay. And he now has two chairs, which means that during hearings he can use the second seat to put his feet up. "It's pretty sweet," Thomas told reporters.
Posted by: Besoeker || 09/24/2020 10:35 || Comments || Link || E-Mail|| [6464 views] Top|| File under:
Senators: Intel community weighs more disclosures on foreign meddling
[Politico] The U.S. intelligence community is weighing whether to disclose additional information about attempts by foreign governments to interfere in the 2020 election, the bipartisan leaders of the Senate Intelligence Committee said on Wednesday.

After the panel's likely final briefing on the matter before the Nov. 3 election, Chairman Marco Rubio (R-Fla.) and Vice Chairman Mark Warner (D-Va.) said intelligence officials are much more prepared to combat foreign-based meddling efforts than they were in 2016, when Russia intervened in a systematic campaign to boost Donald Trump.

But with just 41 days until the election and many Americans already starting to cast their ballots, both senators described significant obstacles when it comes to revealing more details to the public about the scope and intentions of malign foreign actors' attempts to interfere in the 2020 election.

"That's an ongoing challenge. Public information is probably the best inoculator against the effectiveness of this. But we have to balance that with not losing access to information," Rubio said after a two-hour Intelligence Committee briefing with Director of National Intelligence John Ratcliffe and William Evanina, the nation's top counterintelligence official.

"The difference is that the victim here is the American public," Rubio added. "So it's a different balance. It's a struggle. It's a brand new challenge."

Both Rubio and Warner have pushed the intelligence community to reveal more information publicly about foreign election meddling, but in a way that does not compromise intelligence sources and methods for obtaining that information. The Trump administration has already published details of efforts by Russia, China and Iran to interfere in the election.
Posted by: Besoeker || 09/24/2020 04:55 || Comments || Link || E-Mail|| [6468 views] Top|| File under:
Will Biden Survive the First Debate?
[American Thinker] The first presidential debate is next Tuesday, and I don't see Biden surviving. His campaign has been playing "hide the Crypt-Keeper" since spring, occasionally proving to the public that he's still ticking by having him tussle with a teleprompter while "objective journalists" participate in make-believe interviews.

Biden's cognitive decline is now so steep that he begins reading pre-written answers to pre-written questions, forgets what he's doing halfway through, and settles for stringing syllables together that sound English-y in a non—native speaker sort of way. He is a man forever in search of a thought but finding none, while the press corps propping up his campaign pretends otherwise. All I hear when Old Joe speaks is Grampa Simpson saying, "If I'm not back at the home by nine, they declare me legally dead and collect my insurance." That might be his best excuse for getting out of the debate in Cleveland. If America sees the real "Sundown" Joe after dusk, this race is over.

Don't do it, Joe! Getting murdered on national television is no way to end a 47-year career as a Washington welcome mat. It would be better to concede the contest right now than to endure the beating coming your way. Even if he plays nice, President Trump is going to smack you around so viciously that you'll forget that China's Xi is your real daddy. You'll leave the debate stage looking more charred than a Kenosha business after a BLM "peaceful protest."

Better to get in the ring with UFC fighter Colby Covington and endure his beating than take what President Trump has on tap. Run, Joe, run! You don't want what's coming.

With only days remaining to find a good place to hide, though, Slow Joe sure does sound as though he's gonna show. Isn't that why his campaign has been airing him out lately and dragging him from one painted circle in desolate isolation to the next while he struggles through limited remarks before running away from handpicked reporters who ask only flattering "yes or no" questions? We haven't seen this much energy from the Biden campaign since Jill chose Kamala to be her running mate. There's been speculation for months that the basement-dwelling, hair-sniffing groper would never submit himself for examination next to President Trump where the nation could so easily judge the president's vitality against Biden's rigor mortis. Standing side by side, President Trump will appear to have sucked the life right from Biden's Washington establishment corpse. But here we are only days away from Round One of Trump vs. Chump, and Team Grope still hasn't thrown in the towel.

I can think of only three explanations.

(1) Hidin' Biden is about to announce the mother of all dog-ate-my-homework excuses for not showing up. The smart money was always on some last-minute demand that Joe be surrounded by Candy Crowley—like "fact-checkers" to interrupt President Trump's answers with Ministry of Truth real-time spin. (It's amazing that having 99% of "journalists" actively working on their behalf still isn't sufficient for the Democrats to win this election; in their minds, a fair debate requires President Trump to go up against his opponent, the moderator, and a team of Democrat political operatives posing as reporters all at once while he's busy bringing peace to the Middle East.) But now the more likely subterfuge would take advantage of Justice Ginsburg's passing. If the Biden campaign releases a statement in the next few days claiming that Joe refuses to debate unless President Trump agrees to hold off on nominating a new Supreme Court justice, the press will be absolutely giddy. How brave! And smart! What a real leader! The grifters at the Lincoln Project will be beside themselves. Ol' Hidin' can run away from the coming beating under the cover of Justice Ginsburg's funerary procession, and Jake Tapper and Chris Wallace will applaud his cowardice. It will be just like when Obama prostrated himself before Iran and called it courage, so it would be nothing new for Joe.
Posted by: Besoeker || 09/24/2020 04:07 || Comments || Link || E-Mail|| [6472 views] Top|| File under:
Israel-Palestine-Jordan
This pandemic is a war like no other
[YNet]- The break out of the 1973 Yom Kippur War, 47 years ago, was the manifestation of failure that led to disaster.

There are many similarities that can be found between then and now, during the 2020 coronavirus crisis: the hubris exhibited by our leaders, their tardiness in recognizing the immense threat, the mistakes that were made and their unfortunate consequences.

Still, there are also significant differences.

It is true that the failure of the political leadership led to the catastrophic start of the Yom Kippur War, but just three days later the country came to its senses, adjusted expectations, redefined missions, and learned lessons on the fly.

Despite the errors that were made, the "system" proved solid enough to sustain the initial shock, thanks to a strong military that had the know-how and the ability to enlist the necessary resources. Even the politicians found a way to operate in relative harmony with the professional military experts.

Back to today. As early as January it should have been evident that a new kind of national crisis was upon us.

Unlike its preparations for war, Israel had no system set up to deal with such a challenge.

It did, however, have time. Two months elapsed between the realization that a pandemic had begun and the appearance of the first Israeli COVID-19 case. This was a considerable amount of time had our leaders only recognized the immensity of the crisis, but they did not.

Two major mistakes were made, for which we continue to pay.

The first mistake was failing to understand the gravity of the situation. Although it is a disease, COVID-19 did not present a medical problem that could be solved by physicians, but a multi-faceted national crisis.

The second and even more significant mistake was the refusal of decision-makers to accept that without a well-planned system in place, the country would not be able to deal with the problem.

Humanity has reached its current heights because people were able to put in place organized systems.

Any organization, from a simple 100-strong industrial plant to a modern airport and all the way up to a well-run nation, relies on a method of management that delegates authority downwards and utilizes hundreds of managers over multiple levels, not only to achieve operational goals but also to make the right professional decisions.

Even with a genius at the head of our military, we would not have been able to win a war without platoon, battalion or unit commanders who were familiar with their areas of responsibility and knew even more than the chief of staff what the right decisions were.

The recent criticism hurled at the government, that it had not granted proper authority to it appointed coronavirus czar, misses the point. Prof. Ronni Gamzu is at best a general without an army.

It is also crucial to understand that it is not the sole responsibility of the government to make decisions. On the contrary, it must put in place a system comprising hundreds of people able to decide on appropriate steps in their specific purview at any given time and in accordance with a clear hierarchy.

Furthermore, the test of success is not in the quality of decisions made but rather in the ability to carry them out, monitor them and correct them immediately if necessary.

For that to happen a coronavirus general must be mobilized, able to put in place the needed methodology and to deploy his "troops" - the hospitals, local municipalities, IDF Home Front Command and more.

The commanders of those troops would then present the government with issues requiring approval on the political—national level and not the micro-tactical one.

No czar or adviser, no matter how talented, can carry out such a mission alone. It is time to learn from our mistakes.


Home Front Command has units what prepare for nuclear war. Long past time to establish a unit to deal with pandemics.
Posted by: g(r)omgoru || 09/24/2020 02:58 || Comments || Link || E-Mail|| [6464 views] Top|| File under:
Olde Tyme Religion
Unconscious learning fosters belief in God, study finds
[UPI] People who unconsciously predict complex patterns are more likely to hold a strong belief in God -- a god who creates order in an otherwise chaotic universe -- according to research published Wednesday.

"Belief in a god or gods who intervene in the world to create order is a core element of global religions," Adam Green, an associate professor of psychology at Georgetown University, said in a news release.

"This is not a study about whether God exists, this is a study about why and how brains come to believe in gods," said Green, who also serves as the director of the Georgetown Laboratory for Relational Cognition. "Our hypothesis is that people whose brains are good at subconsciously discerning patterns in their environment may ascribe those patterns to the hand of a higher power."

For the study, researchers used cognitive tests to measure the prevalence of the ability known as implicit pattern learning among religious communities in the United States and Afghanistan.

The test called for participants to press buttons that corresponded with a sequence of dots that quickly appeared and disappeared on a computer screen.

Participants with the strongest implicit learning ability were able to subconsciously learn the pattern of the dot sequence, even pressing the correct button prior to the appearance of the next dot. None of the participants were aware that the dots were following a pattern.

Follow-up surveys helped the researcher team study the link between implicit pattern learning and religious beliefs among the two groups.

Researchers confirmed the pronounced prevalence of implicit pattern learning among true believers. The implicit pattern learning ability was strongest among participants who believe in a god who intervenes to establish order in the universe.

"The most interesting aspect of this study, for me, and also for the Afghan research team, was seeing patterns in cognitive processes and beliefs replicated across these two cultures," said Georgetown neuroscientist Zachery Warren.

"Afghans and Americans may be more alike than different, at least in certain cognitive processes involved in religious belief and making meaning of the world around us. Irrespective of one's faith, the findings suggest exciting insights into the nature of belief," Warren said.

Researchers published the findings Wednesday in the journal Nature Communications.

"A brain that is more predisposed to implicit pattern learning may be more inclined to believe in a god no matter where in the world that brain happens to find itself, or in which religious context," Green said.

"Optimistically, this evidence might provide some neuro-cognitive common ground at a basic human level between believers of disparate faiths," he said.


Posted by: 746 || 09/24/2020 01:27 || Comments || Link || E-Mail|| [6470 views] Top|| File under:
Who's in the News
53
[untagged]
9
Antifa/BLM
3
Sublime Porte
3
Commies
2
Arab Spring
1
Govt of Iran
1
Govt of Sudan
1
Human Trafficking
1
al-Nusra
1
Muslim Brotherhood
1
Narcos
1
PLO
1
Moslem Colonists
Bookmark
E-Mail Me
The Classics
The O Club
Rantburg Store
The Bloids
The Never-ending Story
Thugburg
Gulf War I
The Way We Were
Bio
Merry-Go-Blog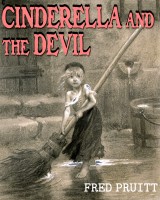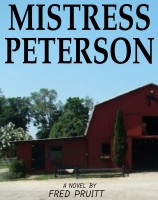 On Sale now!


A multi-volume chronology and reference guide set detailing three years of the Mexican Drug War between 2010 and 2012.

Rantburg.com and borderlandbeat.com correspondent and author Chris Covert presents his first non-fiction work detailing the drug and gang related violence in Mexico.

Chris gives us Mexican press dispatches of drug and gang war violence over three years, presented in a multi volume set intended to chronicle the death, violence and mayhem which has dominated Mexico for six years.
Click here for more information


Meet the Mods
In no particular order...


Steve White
Seafarious
Pappy
lotp
Scooter McGruder
john frum
tu3031
badanov
sherry
ryuge
GolfBravoUSMC
Bright Pebbles
trailing wife
Gloria
Fred
Besoeker
Glenmore
Frank G
3dc
Skidmark
Alaska Paul



Better than the average link...



Rantburg was assembled from recycled algorithms in the United States of America. No trees were destroyed in the production of this weblog. We did hurt some, though. Sorry.
3.236.118.225

Help keep the Burg running! Paypal: