-Short Attention Span Theater-
Maybe we don't have it that bad?
[This from an email, author unknown] It's a mess out there now. Hard to discern between what's a real threat and what is just simple panic and hysteria. For a small amount of perspective at this moment, imagine you were born in 1900.

On your 14th birthday, World War I starts, and ends on your 18th birthday. 22 million people perish in that war. Later in the year, a Spanish Flu epidemic hits the planet and runs until your 20th birthday. 50 million people die from it in those two years. Yes, 50 million.

On your 29th birthday, the Great Depression begins. Unemployment hits 25%, the World GDP drops 27%. That runs until you are 33. The country nearly collapses along with the world economy.

When you turn 39, World War II starts. You aren't even over the hill yet. And don't try to catch your breath. On your 41st birthday, the United States is fully pulled into WWII. Between your 39th and 45th birthday, 75 million people perish in the war.

Smallpox was epidemic until you were in your 40's, as it killed 300 million people during your lifetime.

At 50, the Korean War starts. 5 million perish. >From your birth, until you were 55, you dealt with the fear of polio epidemics each summer. You experience friends and family contracting polio and being paralysed and/or dying.

At 55 the Vietnam War begins and doesn't end for 20 years. 4 million people perish in that conflict. During the Cold War, you lived each day with the fear of nuclear annihilation. On your 62nd birthday you have the Cuban Missile Crisis, a tipping point in the Cold War. Life on our planet, as we know it, almost ended. When you turn 75, the Vietnam War finally ends.

Think of everyone on the planet born in 1900. How did they endure all of that? When you were a kid in 1965 you didn't think your 85 year old grandparent understood how hard school was. And how mean that kid in your class was. Yet they survived through everything listed above. Perspective is an amazing art. Refined and enlightening as time goes on.

Let's try to keep things in perspective. Your parents and/or grandparents were called to endure all of the above — you've been called to stay home and sit on your couch.

Life is short, live it. Love is rare, grab it. Anger is bad, dump it. Fear is awful, face it. Memories are sweet, cherish them.
Posted by: Besoeker || 07/19/2020 08:13 || Comments || Link || E-Mail|| [6461 views] Top|| File under:
Justice Ruth Bader Ginsburg Has Cancer
[Townhall] The Supreme Court revealed Friday Justice Ruth Bader Ginsburg has been undergoing chemotherapy treatments for liver cancer since May.

"On May 19, I began a course of chemotherapy (gemcitabine) to treat a recurrence of cancer. A periodic scan in February followed by a biopsy revealed lesions on my liver. My recent hospitalizations to remove gall stones and treat an infection were unrelated to this recurrence," Justice Ginsburg released in a statement "Immunotherapy first essayed proved unsuccessful. The chemotherapy course, however, is yielding positive results. Satisfied that my treatment course is now clear, I am providing this information."

"My most recent scan on July 7 indicated significant reduction of the liver lesions and no new disease. I am tolerating chemotherapy well and am encouraged by the success of my current treatment. I will continue bi-weekly chemotherapy to keep my cancer at bay, and am able to maintain an active daily routine. Throughout, I have kept up with opinion writing and all other Court work," she continued. "I have often said I would remain a member of the Court as long as I can do the job full steam. I remain fully able to do that."

Earlier this week, Ginsburg was hospitalized overnight for an infection. She was released and is doing well.
Posted by: Besoeker || 07/19/2020 07:13 || Comments || Link || E-Mail|| [6461 views] Top|| File under:
NBA Now Requiring All Players To Wear Masks Depicting Chinese Flag
[Babylon Bee] U.S.—After James Harden wore a Blue Lives Matter bandana around his face earlier this week and was swiftly condemned for it, the NBA clarified its masking policy: all players are required to wear masks, but they must depict the Communist Chinese flag.

"We need to stay safe, mask up, and show our support for the Communists," said NBA Commissioner Adam Silver. "American flag masks, Blue Lives Matter masks, or any other unapproved political statement will not be tolerated. We have to love our neighbor by masking up and showing our loyalty to President Xi, may he live forever."

"This is about keeping our players safe and keeping the money flowing in from China."

At publishing time, it had been confirmed that all jerseys will now read, "WORKERS OF THE WORLD, UNITE!" on the back.
Posted by: Besoeker || 07/19/2020 03:02 || Comments || Link || E-Mail|| [6464 views] Top|| File under:
Afghanistan
Pres. Trump Considers Afghan War Critic for Ambassador to Afghanistan
[Antiwar.com] Amid a substantial US pullout from Afghanistan, the administration still doesn't have a proper US Ambassador for that country. Reports, however, are that the short list includes a long-time war critic, Will Ruger.

Though not nominated yet, Ruger is undergoing vetting, and has been meeting with officials. The Vice President for Research and policy at the Charles Koch Institute, Ruger has frequently advocated ending the Afghanistan War.

Though the US is heading toward ending that war anyhow, with so many officials taking a wait and see approach, having a proper ambassador who is known to want a pullout would be a clear signal the administration intends to complete the process.

The US is well ahead of its pullout schedule, down to about 8,500 troops in Afghanistan. Officials sayt hey want 4,000 by the election, and some are saying a complete pullout is possible by then.
Posted by: Besoeker || 07/19/2020 07:39 || Comments || Link || E-Mail|| [6462 views] Top|| File under:
China-Japan-Koreas
Pat Buchanan: 'Is America Up for a Naval War with China?'
[UNZ] Is the U.S., preoccupied with a pandemic and a depression that medical crisis created, prepared for a collision with China over Beijing's claims to the rocks, reefs and resources of the South China Sea?

For that is what Mike Pompeo appeared to threaten this week.

"The world will not allow Beijing to treat the South China Sea as its maritime empire," thundered the secretary of state.

"America stands with our Southeast Asian allies and partners in protecting their sovereign rights to offshore resources ... and (we) reject any push to impose 'might makes right' in the South China Sea."

Thus did Pompeo put Beijing on notice that the U.S. does not recognize its claim to 90% of the South China Sea or to any exclusive Chinese right to its fishing grounds or oil and gas resources.

Rather, in a policy shift, the U.S. now recognizes the rival claims of Vietnam, Malaysia, Indonesia, Brunei and the Philippines.

To signal the seriousness of Pompeo's stand, the U.S. sent the USS Ronald Reagan and USS Nimitz carrier battle groups through the South China Sea. And, this week, the guided-missile destroyer USS Ralph Johnson sailed close by the Spratly Islands.
Posted by: Besoeker || 07/19/2020 07:52 || Comments || Link || E-Mail|| [6471 views] Top|| File under:
The Grand Turk
Erdogan's revenge over Lausanne
[Al Ahram] His Enormity, Sultan Recep Tayyip Erdogan the First

...Turkey's version of Mohammed Morsi but they voted him back in so they deserve him. It's a sin, a shame, and a felony to insult the president of Turkey. In Anatolia did Recep Bey a stately Presidential Palace decree, that has 1100 rooms. That's 968 more than in the White House, 400 more than in Versailles, and 325 more than Buckingham Palace, so you know who's really more important...
continues to make life more difficult for Christians and

Moslem

s alike, both inside his country and in the world outside.On Friday, a top administrative court in The Sick Man of Europe Turkey


...the only place on the face of the earth that misses the Ottoman Empire...


paved the way for the most visited monument standing in the heart of Istanbul, the Hagia Sophia, to be converted, despite international warnings, back into a mosque after it had annulled a 1934 government decree turning the building — originally a sixth century Byzantine cathedral — into a museum.

As soon as the decision was announced, crowds holding flags of Turkey gathered outside the Hagia Sophia chanting "Allahu Akbar" (God is Great) while President Erdogan went on social media to celebrate.

Erdogan tweeted a copy of the decree, which shows transfer of authority over the building from the Ministry of Culture to the Ministry of Religious Affaris, the "Diyanet", with a "congratulations" note added from the president.

Many praised the decision, and Erdogan. "I will pray for you until I die. You are the new and invincible leader of the Islamic world and Turkey, I offer you my gratitude," was one tweet in reply to the president's tweet.

"In the dome that will echo again, believers will meet again. Thank goodness to my Lord who shows us these days," stated another response.

On the other hand, as a response to the president's post, a Greek woman, Helen, tweeted a photo from the interior of the building, a mosaic of Virgin Mary holding child Jesus and a note: "Theotokos is watching you Tayyip." Theotokos is Mother of God or Mother of Jesus, the term is used in the Eastern Orthodox Church to describe Virgin Mary.

The 27 EU foreign ministers met Monday, the first face-to-face meeting in months, and "condemned the Ottoman Turkish decision to convert such an emblematic monument as the Hagia Sophia," EU Foreign Policy Chief Josep Borrell said, calling on Ottoman Turkish authorities to "urgently consider and reverse this decision".

Greek government

front man

Stelios Petsas said Greece will impose sanctions on Turkey. "Anyone who violates international law must understand that for this delinquent behaviour there are sanctions that hurt," he said.

Greek genocide scholar Vassilios Meichanetsidis is not so optimistic. "I am afraid it is hard to have effective sanctions against Turkey. The West appears rather indifferent or mild towards the matter," he told al-Ahram Weekly, explaining that there was indifference from the West in the past too, when the Ittihadists and the Kemalists slaughtered nearly three million Ottoman Christians (Armenians, Assyrians and Greeks) and burnt to the ground the city of Smyrna and other Christian-inhabited cities across Anatolia.

"The EU is in obvious moral and political decline. For example, EU member Germany sells weapons to Turkey to carry out its wars in northern Iraq, Syria and Libya. There is no consideration for the loss of human lives, but only economic interests," said Meichanetsidis, calling on neutral countries and those suffering from Turkey's violations to boycott Erdogan regime.



Posted by: Fred || 07/19/2020 00:00 || Comments || Link || E-Mail|| [6465 views] Top|| File under: Sublime Porte
International-UN-NGOs
Why the EU Keeps Fighting Brexit
[Mises] The 2016 Brexit referendum was the culmination of a debate which had been ongoing for years. While the Leave promoted rhetoric targeting the EU as an illegitimate and despotic entity threatening the freedom of all British citizens, the EU institutions together with politics and media supporting the Remain disregarded most of the concerns raised by the Leave to focus on the pieces which could be easily labeled as either xenophobic or anti-European. It was difficult to find any constructive conversation about the motivations of citizens supporting the leave option. Nevertheless, listening to what the Leave said shows that behind Brexit is a complex of interconnected issues about what the EU has become and what perspectives the EU proposes for the future.

But opposition to the EU has long been about the growing power of the EU bureaucracy over the member states and their populations. During his last speech in front of the EU parliament, UK deputy Nigel Farage summarized his viewpoint by reminding them that the UK had signed an agreement to facilitate business relationships, reciprocity, and exchanges of scientific and technical expertise, all of this to foster collaborations among Europeans. Mr. Farage pointed out that the initial agreements never included the legal framework for the implementation of a bureaucracy made up of unelected technocrats interfering with affairs normally controlled by the states. He also reminded his audience what problems appear and worsen with bureaucracies designed so that a minority of individuals is granted power without accountability.

BREXIT IN A NUTSHELL: WHAT IS (REALLY) AT STAKE
Continued on Page 49
Posted by: Clem || 07/19/2020 00:00 || Comments || Link || E-Mail|| [6464 views] Top|| File under:
Israel-Palestine-Jordan
Why Palestinians can't sign an end-of-conflict pact
[Jpost] Paleostinian Arabs cannot sign an agreement that ends all claims and recognizes the right of a Jewish state to exist and live unmolested on land that was ever

Moslem

.

According to the usual international peace negotiators, everyone knows the end game to resolve the Israeli-Paleostinian conflict, exactly what each party must concede for a final treaty. They say all that is needed is for Israel to withdraw to the 1967 lines with minor adjustments, with east Jerusalem as the capital of the new Paleostinian state. If only Israel offered that, peace would reign.

But diplomats twist themselves into knots, finding ways to rationalize Paleostinian intransigence, trying to explain away the fact that all those concessions were already offered to the Paleostinian Authority in 2001 and 2008 and were soundly rejected. In 2008 the Israelis offered 94% of the West Bank (Judea and Samaria) with land swaps to make up for the 6%, east Jerusalem as the capital of a Paleostinian state, while Israel even conceded giving up exclusive

illusory sovereignty

of the Temple Mount, the Mount of Olives, and the City of David, not to mention billions in international investment in a new Paleostinian state. The Paleostinians only had to give up the right of return, sign "an end-of-conflict and end-of-claims" agreement for perpetuity and be demilitarized.
Continued on Page 49
Posted by: trailing wife || 07/19/2020 00:00 || Comments || Link || E-Mail|| [6469 views] Top|| File under: Palestinian Authority
Syria-Lebanon-Iran
Iran's terrorism knows no limits
[THEBAGHDADPOST] Iran
...a theocratic Shiite state divided among the Medes, the Persians, and the (Arab) Elamites. Formerly a fairly civilized nation ruled by a Shah, it became a victim of Islamic revolution in 1979. The nation is today noted for spontaneously taking over other countries' embassies, maintaining whorehouses run by clergymen, involvement in international drug trafficking, and financing sock puppet militias to extend the regime's influence. The word Iran is a cognate form of Aryan. The abbreviation IRGC is the same idea as Stürmabteilung (or SA). The term Supreme Guide is a the modern version form of either Duce or Führer or maybe both. They hate Jews Zionists Jews. Their economy is based on the production of oil and vitriol...
has a plan for the world. It is the scheme of the Iranian regime to spread terror as far as it can. Shamefully, it appears to have carried out the reprehensible act of assassinating the brave political writer and analyst Hisham al-Hashimi in Baghdad last week.

Al-Hashimi had written an article exposing the corruption attributable to the Hezbollah branch in Iraq known as Kata'ib Hezbollah. He paid a heavy price for his courage. But al-Hashimi was not the first victim of the terror of Iran and Hezbollah. There was Adel Shaker al-Tamimi and Shawqi al-Hadad, who were killed for exposing Iran's terror and tyranny in Iraq. There was an

liquidation

attempt against Raddii al-Teii after he called for the curbing of Iran's influence in Iraq. And the British newspaper the Daily Telegraph indicated that the terror previously promoted by Qassem Soleimani
Continued on Page 49
Posted by: Fred || 07/19/2020 00:00 || Comments || Link || E-Mail|| [6463 views] Top|| File under: Govt of Iran
-PC Follies
The family that owns The New York Times were slaveholders
Protesting too much: they mistake their family history, entwined with slavery as it was, with the nation's.

[NYPost] It's far worse than I thought. In addition to the many links between the family that owns The New York Times and the Civil War Confederacy, new evidence shows that members of the extended family were slaveholders.

Last Sunday, I recounted that Bertha Levy Ochs, the mother of Times patriarch Adolph S. Ochs, supported the South and slavery. She was caught smuggling medicine to Confederates in a baby carriage and her brother Oscar joined the rebel army.

I have since learned that, according to a family history, Oscar Levy fought alongside two Mississippi cousins, meaning at least three members of Bertha's family fought for secession.

Adolph Ochs' own "Southern sympathies" were reflected in the content of the Chattanooga Times, the first newspaper he owned, and then The New York Times. The latter published an editorial in 1900 saying the Democratic Party, which Ochs supported, "may justly insist that the evils of negro suffrage were wantonly inflicted on them."

Six years later, the Times published a glowing profile of Confederate President Jefferson Davis on the 100th anniversary of his birth, calling him "the great Southern leader."

Ochs reportedly made contributions to rebel memorials, including $1,000 to the enormous Stone Mountain Memorial in Georgia that celebrates Davis, Robert E. Lee and Stonewall Jackson. He made the donation in 1924 so his mother, who died 16 years earlier, could be on the founders' roll, adding in a letter that "Robert E. Lee was her idol."


In the years before his death in 1931, Ochs' brother George was simultaneously an officer of The New York Times Company and a leader of the New York Chapter of the Sons of Confederate Veterans.

All that would be bad enough given that the same family still owns the Times and allows it to become a leader in the movement to demonize America's founding and rewrite history to put slavery at its core. As part of that revisionism, George Washington, Thomas Jefferson and Abraham Lincoln are suddenly beyond redemption, their great deeds canceled by their flaws.

But shouldn't such breathtaking self-righteousness include the responsibility to lead by example? Shouldn't the Times first clean out the Confederates in its own closet?

That was the question last week. It is now more urgent because of the new information.

A week ago, I was "aware of no evidence or claims that any members of Bertha's family owned slaves or participated in the slave trade."

That statement is no longer accurate. I have found compelling evidence that the uncle Bertha Levy Ochs lived with for several years in Natchez, Miss., before the Civil War owned at least five slaves.

He was her father's brother and his name was John Mayer because he dropped the surname Levy, according to a family tree compiled by the Ochs-Sulzberger clan some 70 years ago.

Mayer was a store owner and prominent leader of the small Jewish community in Natchez and, during the war, organized a home-guard unit, according to family letters and historians.

Neither the 1860 census nor its separate "slave schedule" lists the names of Mayer's slaves. They are identified as two males, ages 70 and 26, and three females, ages 65, 45 and 23.

That makes it likely that Mayer had slaves when niece Bertha lived with him for several years before she married Julius Ochs in 1853. Mayer and his wife had 14 children and were affluent enough that it would have been unusual if they didn't own slaves, according to Robert Rosen, author of "The Jewish Confederates."

Bertha, who came from Germany as a teenager, might have been horrified by the experience of witnessing and being served by human chattel. Instead, she fully embraced the barbaric practice and became devoted to the "peculiar institution." She was a charter member of a Daughters of the Confederacy chapter and requested that a Confederate flag be draped across her coffin, which it was.

Separately, there is also compelling evidence that the brother of a Revolutionary War-era ancestor of the Sulzberger branch of the family was involved in the slave trade.

His name was Abraham Mendes Seixas, and he was born in New York City in 1750. He was an officer in the Continental Army during the war, then stayed in South Carolina, where accounts describe him as a slave merchant and/or auctioneer.
Posted by: g(r)omgoru || 07/19/2020 12:55 || Comments || Link || E-Mail|| [6471 views] Top|| File under:
Can a Whole Country Go Mad?
[AMERICANTHINKER] By Judith Acosta

Can a whole culture go mad?

Unfortunately, I think so.

In The Republic, Socrates paints a portrait of people who have lived their whole lives chained to a blank wall. They can see shadows and even give names to the shadows. Those shadows are their only reality. Socrates talks about how rational people are like prisoners who deliberately break free from the cave and come to see reality instead of shadows.

In this country, we've been keeping company with shadows for over 60 years. Since the late 50s and early 60s there have been a series of laws and national decisions that have furthered the indoctrination of school-age citizens and facilitated the down-spiraling orbit of western civilization. Starting with Vitale ('62) and Abington School District v. Schempp ('63), continuing to Roe v. Wade ('73) and on to the appeasement of Iran

...a theocratic Shiite state divided among the Medes, the Persians, and the (Arab) Elamites. Formerly a fairly civilized nation ruled by a Shah, it became a victim of Islamic revolution in 1979. The nation is today noted for spontaneously taking over other countries' embassies, maintaining whorehouses run by clergymen, involvement in international drug trafficking, and financing sock puppet militias to extend the regime's influence. The word Iran is a cognate form of Aryan. The abbreviation IRGC is the same idea as Stürmabteilung (or SA). The term Supreme Guide is a the modern version form of either Duce or Führer or maybe both. They hate Jews Zionists Jews. Their economy is based on the production of oil and vitriol...
with the Obama Capitulation, we have become increasingly self-loathing (the ills of the world are all America's fault), self-destructive (the second-largest killer of our youth is suicide), and simultaneously self-aggrandizing (my feelings are all that matter, therefore today I'm a man/woman, and maybe tomorrow I'll marry my cat).

In my 35 year tenure as a therapist I have worked with thousands of people. It is not very difficult to know without doubt when you're sitting with someone who is only seeing shadows.

I am quarantined in a country full of them.


Saint Vitus Dance. Goldfish Swallowing, Tulips, the Charleston, the California Gold Rush, the South Sea Bubble, Demonic Possession, witch hunts, the Great Cultural Revolution, the twist, the Beatles, Nazis, Tang, wigs, Ponzi schemes...
Posted by: Fred || 07/19/2020 00:00 || Comments || Link || E-Mail|| [6462 views] Top|| File under:
Who's in the News
45
[untagged]
9
Antifa/BLM
5
Commies
4
Govt of Iran
3
Sublime Porte
2
Islamic State
2
Moslem Colonists
1
Govt of Pakistan
1
Govt of Sudan
1
Hezbollah
1
Muslim Brotherhood
1
Narcos
1
Palestinian Authority
1
Fulani Herdsmen (Boko Haram)
1
Arab Spring
1
Govt of Iran Proxies
Bookmark
E-Mail Me
The Classics
The O Club
Rantburg Store
The Bloids
The Never-ending Story
Thugburg
Gulf War I
The Way We Were
Bio
Merry-Go-Blog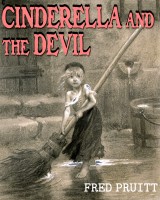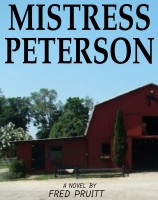 On Sale now!


A multi-volume chronology and reference guide set detailing three years of the Mexican Drug War between 2010 and 2012.

Rantburg.com and borderlandbeat.com correspondent and author Chris Covert presents his first non-fiction work detailing the drug and gang related violence in Mexico.

Chris gives us Mexican press dispatches of drug and gang war violence over three years, presented in a multi volume set intended to chronicle the death, violence and mayhem which has dominated Mexico for six years.
Click here for more information


Meet the Mods
In no particular order...


Steve White
Seafarious
Pappy
lotp
Scooter McGruder
john frum
tu3031
badanov
sherry
ryuge
GolfBravoUSMC
Bright Pebbles
trailing wife
Gloria
Fred
Besoeker
Glenmore
Frank G
3dc
Skidmark
Alaska Paul



Better than the average link...



Rantburg was assembled from recycled algorithms in the United States of America. No trees were destroyed in the production of this weblog. We did hurt some, though. Sorry.
3.233.219.62

Help keep the Burg running! Paypal: