-Lurid Crime Tales-
Ghislaine Maxwell's secrets, if revealed, will be incendiary
[American Thinker] Jeffrey Epstein went to (or was sent to) the grave keeping his secrets. However, Ghislaine Maxwell almost certainly shares the same secrets. The latest allegation is that she has or had videos of two "high profile" American politicians, as well as two other influential people, having sex with underage girls. If that's true, it's reasonable to believe that she has more than just those videos. A lot of famous people may soon be in trouble, although probably not Trump, who wised up a long time ago about Epstein.

The Sun writes that William Steel, the pseudonym for a former jewel thief, claims that Ghislaine Maxwell, whether as insurance and because she's a very kinky person, videotaped two highly placed American politicians, as well as other powerful people, having sex with underage girls.

According to Steel, who was not paid for the interview, Ghislaine liked to show off videos of famous people engaging in illegal and immoral behavior. To that end, she tried to impress Steel with footage of "two high-profile politicians" engaging in sex with underage girls, as well as "two high society figures" in a threesome with another young girl.

Although Steel called Ghislaine a nymphomaniac, he says she wasn't showing the videos to impress him with her sexuality. Instead, power was the ultimate turn-on:
Posted by: Besoeker || 07/13/2020 02:10 || Comments || Link || E-Mail|| [6507 views] Top|| File under:
-Signs, Portents, and the Weather-
Poison ivy likely to become more abundant and more potent with climate change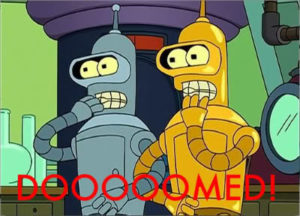 [Bay Today] Leaves of three, let it be. Many of us were taught this rhyme as children to keep us on the lookout for the dreaded poison ivy plant. If you think you're seeing more of it these days, it's probably not your imagination. It's also likely to be larger than you've seen it in the past and will cause a more potent rash.

Several Manitoulin Islanders have shared their recent experiences, saying they have reacted badly this year but have never experienced the painful, itchy rash previously. Brittany from Manitowaning had to bandage most of her leg. Bill P. said the usual patches near his property had spread, and the plants were looking very healthy.

A six-year study completed by Duke University researchers found that elevated levels of carbon dioxide not only increased the growth of poison ivy but those high carbon dioxide receiving plants produced a more potent form of urushiol. That's the oil that causes the skin inflammation, Rhus-dermatitis, in 50 to 80 per cent of humans when they come into contact with the plant (only humans and apes react to urushiol). Urushiol is poison ivy's defense mechanism.

Researchers pumped carbon dioxide into an intact forest ecosystem; under the elevated carbon dioxide conditions, poison ivy showed increases in photosynthesis, water use efficiency, growth and biomass. They found that at carbon dioxide levels expected by the year 2050, poison ivy in the forest grew at a 70 per cent higher annual rate than at the time of the study. That 70 per cent will rise if we keep polluting the atmosphere with greenhouse gas emissions by burning fossil fuels. Carbon dioxide is considered one of the leading causes of global warming.


Growing faster and sucking up excess carbon dioxide — sounds good to me! Get a prescription of Prednisone to treat the allergic reaction, perhaps also a cortisone shot if it's really bad. Poison ivy plants can be killed by spraying with bleach or Round Up, then cut down the vines and bag carefully for disposal. Do not add to your mulch pile, as the oil is still irritating after several years, and absolutely do not burn the stuff — the oils irritate lungs as easily as skin.
Posted by: Besoeker || 07/13/2020 02:49 || Comments || Link || E-Mail|| [6506 views] Top|| File under:
Britain
When we have herd immunity Boris will face a reckoning on this pointless and damaging lockdown
[Telegraph] At the beginning of March, a lively debate took place about whether Britain should pursue a strategy of "herd immunity" – allowing coronavirus to spread until so many people had developed antibodies that it no longer posed a threat to public health – or place the entire country under lockdown. As is well-known, Boris Johnson initially embraced the former, saying the public needed to take the virus "on the chin", then performed a U-turn and imposed a full lockdown on March 23....


A reckoning is all very well, but what is the alternative? The gentleman now leading Labour who is busily cleaning out the occasional Jew-hater in his party?
Posted by: Bright Pebbles || 07/13/2020 00:00 || Comments || Link || E-Mail|| [6487 views] Top|| File under:
Economy
If You Want to Save the Economy, Stop the Pandemic
[Politico] We're economists, and our analysis suggests Congress is seriously underfunding efforts to combat Covid-19.

America is trapped in a health crisis. We are, once again, facing rapidly rising coronavirus infection rates, reading headlines decrying shortages of tests and personal protective equipment and witnessing government experts call for state shutdowns.

Unfortunately, Congress and the administration seem poised to return to a tired playbook which isn't working: ramping up government spending as if we are stuck in a pure financial crisis. Financial aid, while vitally important for reducing the economic pain caused by Covid-19, will not hasten the end of the pandemic.

The only way to end our financial crisis and restore the economy is to address the pandemic itself.

By our calculations, less than 8 percent of the trillions in funding that Congress has allocated so far in response to the virus has been for solutions that would shorten or mitigate the virus itself: measures like increasing the supply of PPE, expanding testing, developing treatments, standing up contact tracing, or developing a vaccine. A case in point is the most recent House Covid-19 package. It calls for $3 trillion in spending; less than 3 percent of that total is allocated toward Covid testing. As Congress considers next steps, it's imperative to shift priorities and direct more funding and effort toward actually ending the pandemic.

Along the same lines, it is vital that elected officials realize that stay-at-home orders, social distancing, masks and school closures are not the primary cause of our economic dislocation. Americans decreased their economic activity before those orders went into effect and will restrict their activity as long as the threat of catching Covid-19 persists. No matter how much cheerleading is done, a phased reopening of the economy is not going to lead to anything approximating full economic activity until we credibly address the pandemic.

MIT economist Ivan Werning has a useful analogy. Imagine we found out that in four months, an asteroid was going to hit the Earth. While news about the asteroid would set off financial calamity, nobody would think that the solution to the impending doom should be exclusively composed of unemployment insurance, small-business loans and other forms of stimulus. To fully address a crisis, you need to address the cause of the crisis, not just its economic fallout.
Posted by: Besoeker || 07/13/2020 02:25 || Comments || Link || E-Mail|| [6483 views] Top|| File under:
Europe
Looks Like Sweden Was Right After All
[UNZ] Why is the media so fixated on Sweden's coronavirus policy? What difference does it make?

Sweden settled on a policy that they thought was both sustainable and would save as many lives as possible. They weren't trying to 'show anyone up' or 'prove how smart they were'. They simply took a more traditionalist approach that avoided a full-scale lockdown. That's all.

But that's the problem, isn't it? And that's why Sweden has been so harshly criticized in the media, because they refused to do what everyone else was doing. They refused to adopt a policy that elites now universally support, a policy that scares people into cowering submission. The Swedish model is a threat to that approach because it allows people to maintain their personal freedom even in the midst of a global pandemic. Ruling class elites don't want that, that is not in their interests. What they want is for the people to meekly accept the rules and conditions that lead to their eventual enslavement. That's the real objective, complete social control, saving lives has nothing to do with it. Sweden opposed that approach which is why Sweden has to be destroyed. It's that simple.

Of course, none of this has anything to do with Sweden's fatality rate, which is higher than some and lower than others. (Sweden has 543 deaths per million, which means roughly 1 death in every 2,000 people.) But like every other country, the vast majority of Swedish fatalities are among people 70 years and older with underlying health conditions. ("90% of the country's deaths have been among those over 70.") Sweden was not successful in protecting the people in its elderly care facilities, so large numbers of them were wiped out following the outbreak. Sweden failed in that regard and they've admitted they failed. Even so, the failures of implementation do not imply that the policy is wrong. Quite the contrary. Sweden settled on a sustainable policy, that keeps the economy running, preserves an atmosphere of normality, and exposes its young, low-risk people to the infection, thus, moving the population closer to the ultimate goal of "herd immunity".

Presently, Sweden is very close to reaching herd immunity which is a condition in which the majority have developed antibodies that will help to fend-off similar sars-covid infections in the future. Absent a vaccine, herd immunity is the best that can be hoped for. It ensures that future outbreaks will be less disruptive and less lethal. Take a look at this excerpt from an article at the Off-Guardian which helps to explain what's really going on:


"Sweden's health minister understood that the only chance to beat COVID-19 was to get the Swedish population to a Herd Immunity Threshold against COVID-19, and that's exactly what they have done…

The Herd Immunity Threshold ("HIT") for COVID-19 is between 10-20%

This fact gets less press than any other. Most people understand the basic concept of herd immunity and the math behind it. In the early days, some public health officials speculated that COVID-19's HIT was 70%. Obviously, the difference between a HIT of 70% and a HIT of 10-20% is dramatic, and the lower the HIT, the quicker a virus will burn out as it loses the ability to infect more people, which is exactly what COVID-19 is doing everywhere, including the U.S, which is why the death curve above looks the way it looks.

Scientists from Oxford, Virginia Tech, and the Liverpool School of Tropical Medicine, all recently explained the HIT of COVID-19 in this paper:

We searched the literature for estimates of individual variation in propensity to acquire or transmit COVID-19 or other infectious diseases and overlaid the findings as vertical lines in Figure 3. Most CV estimates are comprised between 2 and 4, a range where naturally acquired immunity to SARS-CoV-2 may place populations over the herd immunity threshold once as few as 10-20% of its individuals are immune….

Naturally acquired herd immunity to COVID-19 combined with earnest protection of the vulnerable elderly – especially nursing home and assisted living facility residents — is an eminently reasonable and practical alternative to the dubious panacea of mass compulsory vaccination against the virus.

This strategy was successfully implemented in Malmo, Sweden, which had few COVID-19 deaths by assiduously protecting its elder care homes, while "schools remained open, residents carried on drinking in bars and cafes, and the doors of hairdressers and gyms were open throughout.
Posted by: Bright Pebbles || 07/13/2020 06:32 || Comments || Link || E-Mail|| [6511 views] Top|| File under:
Fifth Column
Portland Prosecutors Must Want More Violence. They Just Dropped Charges Against Dozens of Criminal Rioters.
[PJ] Portland prosecutors just dropped the charges against Black Lives Matter and antifa rioters who have turned downtown Portland into a hell-scape after six weeks of rioting. Rioters who are arrested are ticketed and released.

There's an old saying from the Bible that has been adapted by management gurus: What gets rewarded gets repeated. Using that logic, Portland has just signed itself up for more riots.

KGW TV looked at the arrests and prosecutions of the 400 people caught by the Portland police at the riots. Multnomah County prosecutors dropped the charges against 59 of the protesters.

Dozens of protesters arrested during mass demonstrations in downtown Portland have had their criminal charges dropped and cases closed.

KGW analysis of police and court records shows the Multnomah County District Attorney's office dropped charges against at least 59 of the roughly 400 protesters arrested since mass demonstrations started in Portland in late May.

The 59 freed rioters represent only 15% of the arrests.
Posted by: Besoeker || 07/13/2020 02:06 || Comments || Link || E-Mail|| [6500 views] Top|| File under: Antifa/BLM
Home Front: Politix
Op-Ed: I Don't Want To Live In A World Where We Can't Force Nuns To Kill Babies
[Babylon Bee] Supreme Court, this time you've gone too far.

I stood by silently in 2014, when you allowed family-owned Hobby Lobby to provide its employees with a mere 16 out of 20 methods of birth control.

But now, here in 2020, when we are so much more enlightened, you let the Little Sisters of the Poor get away with not paying for their employee's abortions.

I don't want to live in a world where we can't force nuns to kill babies.

I saw them yesterday on the courthouse steps, all wearing the same ostentatious grey habits, gleefully taunting us with their victory over women. I watched as these volunteer servants of the old, poor, and sick spouted off about religious liberty and the freedom of individual conscience.

Is this even America anymore?

What's next, Justices? Allowing a Jewish synagogue to refuse to hire an avowed Nazi? This is a real slippery slope.

Don't worry, Little Sisters of the Poor. We're still out here and we're coming for you. One day you'll participate in killing the unborn. Or else.
Posted by: Besoeker || 07/13/2020 02:44 || Comments || Link || E-Mail|| [6477 views] Top|| File under:
International-UN-NGOs
Four Arab countries are in mess and the UN cannot avoid the blame
[Al Ahram] One hilarious joke once circulating in Iraq referred to an imaginary "anti-concern" medicine named after former UN secretary-general
the ephemeral Ban Ki-moon, known as much for his diplomatic clichés voicing concern over the tragic events in the country while lacking in action to stop them.

The fictional drug came in 200 mg tablets in blister packs advertised mockingly on social media as being a way to calm and pacify people in a state of trauma in the dystopian world of conflict-torn Iraq that many Iraqis blamed on UN failures in their country.

Soon the fictional drug became a political metaphor for UN dysfunction in ending the civil wars in Libya, Syria and Yemen


...an area of the Arabian Peninsula sometimes mistaken for a country. It is populated by more antagonistic tribes and factions than you can keep track of...


and its critical failures in addressing the Arab-Israeli conflict and the crises in Sudan, Leb

...an Iranian colony situated on the eastern Mediterranean, conveniently adjacent to Israel. Formerly inhabited by hardy Phoenecian traders, its official language is now Arabic, with the usual unpleasant side effects. The Leb civil war, between 1975 and 1990, lasted a little over 145 years and produced 120,000 fatalities. The average length of a ceasefire was measured in seconds. The Lebs maintain a precarious sectarian balance among Shiites, Sunnis, and about a dozeen flavors of Christians. It is the home of Hezbollah, which periodically starts a war with the Zionist Entity, gets Beirut pounded to rubble, and then declares victory and has a parade. The Lebs have the curious habit of periodically murdering their heads of state or prime ministers...
and the Western Sahara.

Since 2003 when the United States invaded Iraq and triggered a geopolitical earthquake in the Middle East, more than a dozen UN envoys have tried to play the role of healer in the region's civil wars, with none of them having any luck.

Whereas the Iraqis hoped the UN would stand by its mission of helping to turn Iraq into a functioning state following the US-led invasion in 2003, the organization did little to create the conditions for that to happen.

Instead of taking radical action to turn Iraq's fortunes around, UN leaders said much but did little to bring about much-needed change in Iraq.

The UN has been blamed for much of the impasse in Iraq over the last 17 years, primarily for its failure in state-rebuilding efforts and the rehabilitation of an Iraqi society wrecked by the US occupation, prolonged civil conflict and governmental dysfunction.

The UN Security Council authorised the creation of a UN Assistance Mission for Iraq (UNAMI) in 2003 that was expected to anchor support for the country's political transition with the strategic objective of creating genuine democracy in Iraq.

But instead of seeing the "peaceful and prosperous future" the UN was tasked to help the Iraqis to achieve, Iraq today is one of the most miserable countries in the world to live in. Eight UN diplomats have headed UNAMI since its inception, but Iraqis remember nothing tangible of what they have delivered apart from empty rhetoric.
Posted by: Fred || 07/13/2020 00:00 || Comments || Link || E-Mail|| [6478 views] Top|| File under: Govt of Iraq
Science & Technology
Taurus G3C Pistol – Full Review
[Guns America] This week, we got our hands on the all-new Taurus G3C. Building on the very successful, indeed cult-like following, of the G2, the G3 series is Taurus' latest entry to the CCW market. Can the little gun from Brazil hold up against the big dogs in the industry? With a big pile of 9mm, we set out to find that answer for ourselves.
Posted by: Besoeker || 07/13/2020 06:52 || Comments || Link || E-Mail|| [6483 views] Top|| File under:
Government
July 15 tax return deadline is right around the corner: What to know
[NorthJersey.Com] July 15 is the new April 15 for those who still have not filed a tax return. The traditional April income tax deadline was extended this year for 2019 tax returns, due to the upheaval created by COVID-19.

The one-time extension applied for Michigan returns, too, as well as the City of Detroit returns.

Think everybody who waited owes big money? Think again. Oddly enough, experts say millions of procrastinators are likely owed a federal income tax refund for 2019.

H&R Block estimates that more than half of its clients who still need to file would receive a refund after they file. And the tax giant is running TV ads this summer highlighting the prospects of a tax refund.
Posted by: Besoeker || 07/13/2020 03:09 || Comments || Link || E-Mail|| [6478 views] Top|| File under:
-PC Follies
Hollywood's identity crisis: Actors, writers and producers warn of 'reverse racism' in the film industry which has created a 'toxic' climate for anyone who is a white, middle-age man
[MAIL] As the wooden boards are taken down from shopfronts and studio lots grind slowly back to life, Hollywood is basking in an unseasonable heatwave.

The famous boulevards shimmer in 40C haze and warm Santa Ana winds fan the Beverly Hills mansions.

Shaken by #MeToo, paralysed by Covid-19, the $50 billion film industry is finally emerging from a four-month lockdown — only to find a new and very different world, where tension is rising as surely as the thermometer.

A revolution is under way. White actors are being fired. Edicts from studio bosses make it clear that only minorities — racial and sexual — can be given jobs.

A new wave of what has been termed by some as anti-white prejudice is causing writers, directors and producers to fear they will never work again. One described the current atmosphere as 'more toxic than Chernobyl', with leading actors afraid to speak out amid concern they will be labelled racist.

The first sign came with one of the most powerful black directors in Hollywood, Oscar-winning Jordan Peele — the man behind box office hits such as Get Out and Us — stated in public that he did not want to hire a leading man who was white.

'I don't see myself casting a white dude as the lead in my movie,' Peele said. 'Not that I don't like white dudes. But I've seen that movie before.'

As one studio executive responded privately: 'If a white director said that about hiring a black actor, their career would be over in a heartbeat.' Few doubt it.

Peele is more vocal than most about his hiring policy, but his outlook is increasingly widespread. Dozens of producers, writers and actors have spoken to The Mail on Sunday about the wave of 'reverse racism' pulsing through the industry.

For if the very public Black Lives Matter protests have polarised America, the silent fallout has now reached Hollywood.
Posted by: Besoeker || 07/13/2020 02:35 || Comments || Link || E-Mail|| [6478 views] Top|| File under:
Who's in the News
37
[untagged]
14
Antifa/BLM
5
Govt of Iran
4
Sublime Porte
3
Arab Spring
3
Taliban
3
Human Trafficking
2
Govt of Iran Proxies
2
Commies
2
Hezbollah
2
al-Nusra
1
Muslim Brotherhood
1
Govt of Sudan
1
Govt of Iraq
1
Houthis
Bookmark
E-Mail Me
The Classics
The O Club
Rantburg Store
The Bloids
The Never-ending Story
Thugburg
Gulf War I
The Way We Were
Bio
Merry-Go-Blog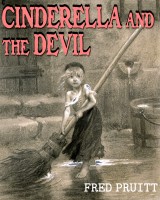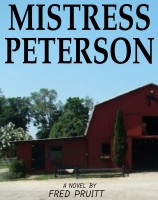 On Sale now!


A multi-volume chronology and reference guide set detailing three years of the Mexican Drug War between 2010 and 2012.

Rantburg.com and borderlandbeat.com correspondent and author Chris Covert presents his first non-fiction work detailing the drug and gang related violence in Mexico.

Chris gives us Mexican press dispatches of drug and gang war violence over three years, presented in a multi volume set intended to chronicle the death, violence and mayhem which has dominated Mexico for six years.
Click here for more information


Meet the Mods
In no particular order...


Steve White
Seafarious
Pappy
lotp
Scooter McGruder
john frum
tu3031
badanov
sherry
ryuge
GolfBravoUSMC
Bright Pebbles
trailing wife
Gloria
Fred
Besoeker
Glenmore
Frank G
3dc
Skidmark
Alaska Paul



Better than the average link...



Rantburg was assembled from recycled algorithms in the United States of America. No trees were destroyed in the production of this weblog. We did hurt some, though. Sorry.
3.236.107.249

Help keep the Burg running! Paypal: