-Lurid Crime Tales-
If something unpleasant should befall Ghislaine, guess what is likely to happen next
[Summit] An acquaintance of Ghislaine Maxwell has told reporters that the socialite has secret video footage of Prince Andrew that was filmed during her time as Jeffrey Epstein's so called 'madam'.

Christina Oxenberg told The Sun that Andrew, the British Queen's son, "is one of many johns, all of whom were videotaped by Ghislaine."

"He is not a victim here, but Ghislaine was never his friend, she was taping him," Oxenberg added, noting that "Friends don't tape friends."

Oxenberg is the daughter of Princess Elizabeth of Yugoslavia, making her Prince Andrew's cousin.

She told reporters that she believes Maxwell is seeking to trade information with the FBI, and possibly the videos to save herself.

"I think she thinks she can get out, obviously she's planning on trading [information]," Oxenberg said.

Oxenberg says she was interviewed by the FBI last year in regards to the case, and that she is willing to testify against Maxwell.

The report claims that the royal said Maxwell previously bragged to her about obtaining underage girls under Epstein's influence.

"I will definitely be there to remind her that in '97, she told me copious amounts," Oxenberg said.

It is not clear if Oxenberg is the same person who was cited anonymously in another report this week claiming that Maxwell has secret sex tapes that "could implicate some twisted movers and shakers."

"If Ghislaine goes down, she's going to take the whole damn lot of them with her," the source told the Daily Mail.

As we highlighted last week, a lawyer for one of Epstein's accusers thinks that Ghislaine Maxwell could reveal a "bigger name" involved in Epstein's pedophile network in order to secure a plea deal following her arrest.

"I'm sure that Ghislaine's attorneys will try to make a deal where she speaks out about a bigger name to get reduced charges for herself," said Lisa Bloom.
Posted by: Besoeker || 07/09/2020 05:17 || Comments || Link || E-Mail|| [10797 views] Top|| File under:
Former CIA Operative Trapped In The Middle Of SpyGate?
[AND] The Central Intelligence Agency (CIA) just released a new streaming ad featuring CIA officers on a mission to gather intelligence in support of the President and policymakers.

The mission, as portrayed, is familiar to those of us who served at the CIA. I spent most of my career, long before 9/11, in the CIA's Counter-Terrorism Center (CTC). In Italy, I worked closely with Italian intelligence and law enforcement counterparts to keep Italian citizens safe.

Despite that, Italy issued arrest warrants against several Americans, including me. The source of the arrests concerned a joint counterterrorism operation — the Milan Rendition. While the operation may have been- unjustified, it had been approved by Italian Prime Minister Berlusconi's office as well as the U.S. National Security Council (NSC). More on Milan a little later.

Timing is everything. The CIA's recruitment ads will now run alongside SpyGate, the CIA's "coup" to remove President Trump. SpyGate — a counterintelligence operation also known as "Crossfire Hurricane" — was run out of a "fusion cell" in CIA headquarters by President Obama's CIA Director John Brennan. "Counterintelligence" (CI) was the CIA's weapon of choice in the absence of corroborated intelligence. A counterintelligence label deterred investigations and allowed for "overclassification" of non-evidence.

Recently declassified SpyGate documents revealed systemic abuses of power within the leadership of the CIA and Federal Bureau of Investigation (FBI). Americans are now aware that the CIA employed "tools" generally reserved for use against our foreign adversaries, to spy on President Trump and to entrap several Americans in his orbit. Shockingly, the CIA went so far as to obtain the cooperation of our "allies" the U.K. and Italy in this endeavor.

Trump's NSC Director — Lt. General Michael Flynn — was specifically targeted, after publically stating his intention to sort out the intelligence agencies for their unchecked abuses of power.

General Flynn was certainly familiar with the Milan Rendition, because of the Department of Defense's (DoD's) inexcusable decision to allow the conviction of a U.S. Air Force Colonel by a NATO ally — Italy — thereby violating the military's code of "leave no soldier behind."

More than a decade ago, as soon as an Italian prosecutor announced his decision to launch an investigation into the rendition, CIA's managers moved swiftly to have their identities masked as well as moving to have information removed from trial records. Evidence that this actually happened, is buried in footnotes in Italian court documents.
Posted by: Besoeker || 07/09/2020 00:00 || Comments || Link || E-Mail|| [10794 views] Top|| File under:
These swing state voters control our destiny...
[Truth About Guns] Those of us who can carry should carry whenever possible. Especially during these times of increased street violence. A July 4th incident at a Kroger grocery store in Columbus, Ohio illustrates why. A video showed an incident in which a mob accosted an armed individual. When the gun owner tried to de-escalate by escaping, one aggressor in particular responded by smashing the car's windows.

At that point, with three windows broken out and a man wielding a metal club, the driver used his car as a deadly weapon against the primary aggressor. And yes, with a judicious application of horsepower, the driver sent the portly aggressor sliding across the asphalt as if lubricated by lard.


The video at the link must be seen.
Posted by: M. Murcek || 07/09/2020 00:00 || Comments || Link || E-Mail|| [10795 views] Top|| File under:
-Land of the Free
The American Economy in Four Words: Neofeudal Extortion, Decline, Collapse
[Of Two Minds] Now that the pandemic is over and the economy is roaring again--so the stock market says--we're heading straight back up into the good old days of 2019. Nothing to worry about, we've recovered the trajectory of higher and higher, better every day in every way.

Everything's great except the fatal rot at the heart of the U.S. economy hasn't even been acknowledged, much less addressed: every sector of the economy is nothing but one form of neofeudal extortion or another.

Let's spin the time machine back to the late Middle Ages, at the height of feudalism, and imagine we're trying to get a boatload of goods to the nearest city to sell. As we drift down the river, we're constantly being stopped and charged a fee for transiting one small fiefdom after another. When we finally reach the city, there's an entry fee for bringing our goods to market.

Note that none of these fees were payments for improvements to transport or for services rendered; they were simply extortion. This was the economic structure of feudalism: petty fiefdoms levied extortionate fees that funded the lifestyles of nobility.

This is why I have long called America's economy neofeudal: we pay ever higher fees for services that are degrading, not improving. This is the essence of extortion: we don't get any improvement in goods and services for the extra money we're forced to pay.

Consider higher education: costs are soaring while the value of the "product"--a college diploma--declines. What extra value are students receiving for the doubling of tuition and fees? The short answer is "none." College diplomas are in over-supply, and studies have found that a majority of students learn remarkably little of value in college.

As I explain in my book The Nearly Free University and the Emerging Economy, the solution is to accredit the student, not the institution. If the student learned very little, he/she doesn't get credentialed.

Were students to have access to the best classroom lectures online (nearly free), and on-the-job apprenticeships in the workplace, (nearly free or perhaps even paid), learning would be significantly improved and costs reduced by 80% to 90%.

In this structure, there's no need for costly campuses or administration; the entire structure of higher education could be largely automated with software, except for the workplace apprenticeships which focus on case studies and real-world projects that are creating value in the here and now.

Consider healthcare: has the quality of healthcare doubled along with costs? Are Americans significantly healthier as the costs of healthcare have tripled? The aggregate health of Americans has arguably declined, while the stresses placed on frontline care providers by the ever-heavier burdens of compliance and paperwork have increased.

What about the $200 hammers and $300 million F-35 aircraft of the defense industry? Once again, as costs have soared, the quality and effectiveness of the products being supplied has arguable declined.

How about state and local government services? Are they improving as taxes and junk fees rise? Once again, government services are often declining in quality as taxes and fees increase by leaps and bounds.

In sector after sector, the quality of the goods and services has declined while costs have soared. This is the acme of neofeudalism: insiders and the New Nobility are skimming fortunes as prices skyrocket and the quality of the goods and services provided plummet.
Posted by: Bright Pebbles || 07/09/2020 04:28 || Comments || Link || E-Mail|| [10794 views] Top|| File under:
China-Japan-Koreas
Without fanfare, Trump cuts Chinese nationals from American colleges
American Thinker via Instapundit


A friend of mine told me that her daughter, who attends UCLA, will be living at home and taking only online classes in the fall. While the family will be spared the cost of on-campus housing, there is no tuition deduction. On Monday, Harvard announced the same policy. Also on Monday, the Trump administration used the new academic reality as a way to eject Chinese nationals from America.

For several decades now, America's colleges and universities have been making bank by holding spaces open for foreign nationals, especially Chinese students who are the scions of powerful people in the Communist Party. The beauty of these students is that they pay full fare. With them, there are no grants, no in-state discounts, no pesky and inconvenient loans. Instead, it's cash all the way.

...Because foreign students, especially the Chinese, are an important funding source for academia, the Trump administration's announcement on Monday that, if classes go online, foreign students will be denied visas comes as a devastating blow.

...In theory, foreign students should be in the same situation academically as my friend's child: they'll live in their home country and take the same classes they would have anyway. They'll lose the opportunity to perfect their English and mingle with (or spy on) Americans, but they'll still get the degree.

China's internet censorship, however, means that Chinese students probably won't be able to take those online classes. And without those classes, Chinese students will walk away and take their money with them.

...Academia's indoctrination provides the foot soldiers for leftism, both on the street and in the boardroom, and because their faculty and staff are huge Democrat party funder, academia also helps fund the party. If these institutions of higher leftism go under, their demise can only help preserve an America dedicated to the traditional principles of individual liberty and the free market.
Posted by: g(r)omgoru || 07/09/2020 03:45 || Comments || Link || E-Mail|| [10794 views] Top|| File under: Commies
Economy
Sweden Has Become the World's Cautionary Tale
h/t Hot Air


[NYT]


Even a stopped clock shows right time twice a day.


Ever since the coronavirus emerged in Europe, Sweden has captured international attention by conducting an unorthodox, open-air experiment. It has allowed the world to examine what happens in a pandemic when a government allows life to carry on largely unhindered.

This is what has happened: Not only have thousands more people died than in neighboring countries that imposed lockdowns, but Sweden's economy has fared little better.

"They literally gained nothing," said Jacob F. Kirkegaard, a senior fellow at the Peterson Institute for International Economics in Washington. "It's a self-inflicted wound, and they have no economic gains."

The results of Sweden's experience are relevant well beyond Scandinavian shores. In the United States, where the virus is spreading with alarming speed, many states have — at President Trump's urging — avoided lockdowns or lifted them prematurely on the assumption that this would foster economic revival, allowing people to return to workplaces, shops and restaurants.


Of course, Trump being Trump, I suspect "brier patch" type manipulation of his enemies.


In Britain, Prime Minister Boris Johnson — previously hospitalized with Covid-19 — reopened pubs and restaurants last weekend in a bid to restore normal economic life.

Implicit in these approaches is the assumption that governments must balance saving lives against the imperative to spare jobs, with the extra health risks of rolling back social distancing potentially justified by a resulting boost to prosperity. But Sweden's grim result — more death, and nearly equal economic damage — suggests that the supposed choice between lives and paychecks is a false one: A failure to impose social distancing can cost lives and jobs at the same time.


Lock-down experiences show that the argument was totally false from the beginning. The lock-downs didn't hurt agriculture/manufacturing/transportation/sales. The only ones hurt were tourism (which is dead) and service industries. I feel kinda bad for working girls and falafel stands (hot dog in USA?). The restauraners - who mostly employ illegal "Palestinians" in Israel and illegal "Hispanics" in USA, can die far as I'm concerned.



Posted by: g(r)omgoru || 07/09/2020 03:56 || Comments || Link || E-Mail|| [10796 views] Top|| File under:
Europe
Killing Free Speech in Austria
[Gatestone Inst.]
The European Commission against Racism and Intolerance (ECRI) ignores that there may be a context and a reason for "portraying newcomers as a threat to security". It does not consider the proliferation of Islamic terrorism in Europe or research showing that terrorists have migrated into Europe disguised as asylum seekers, who have gone on to perpetrate deadly terrorist attacks.


"According to the study, six of the 16 mosque associations examined (37.5%) pursue 'a policy that actively impedes integration into society and to some extent exhibits fundamentalist tendencies.' Half of the 16 mosques examined 'preach a dichotomous worldview, the pivotal tenet of which is the division of the world into Muslims on one side, and everyone else on the other.' Six of the mosques were found to practice 'explicit denigration of Western society'."


None of this context exists for ECRI, which appears to operate in a vacuum, unencumbered by real world facts.


Instead, ECRI commends Austria for having "several measures in place... which aim to combat hate speech by developing a counter-narrative."...

In Austria, more censorship is clearly on the way.
Posted by: Clem || 07/09/2020 00:00 || Comments || Link || E-Mail|| [10794 views] Top|| File under: Moslem Colonists
Fifth Column
This Is A Great Opportunity To Destroy Academia
Kurt at TownHall


Never let a good crisis go to waste, which in the current crisis means we must use the fact that our universities have shown themselves to be petri dishes swimming with anti-American ideologies, combined with pre-existing trends, to lance this particular cultural boil.

Let's be clear: Academia today is a pack of rabid reds, and we need to put it down like Old Yeller. And academia itself has loaded up the 12 gauge.

They will say that we oppose academia because we are stupid Neanderthals, just like Trump is (That's Lie #2 in my new book!). No. We would be stupid to let this undead institution on. This entire wokeness idiocy is the result of hack academics peddling half-baked theories that justify the consolidation of elite power at the expense of those of us who don't live on the diploma dole. The bizarre language — "We must struggle to decolonialize the cisnormative paradigm to purge the structural racism caused by the male gaze and amplify whiny, entitled voices" — and the performance art aspects of the media-friendly insurrection — notice how they only get frisky in jurisdictions where they can count on the pinko mayor to hold back the constables and on the local DA to merely slap their wrists? — is all a direct result of indoctrination in the colleges that we normal people support.

Why should we do that? We have no moral obligation to subsidize a generation of brats.

Now, the only thing really keeping academia attached to the body politic like the institutional deer tick that it is was the widespread and baseless belief that our universities are somehow our culture's crucial repositories of knowledge and learning. But it's kind of hard to argue that when it belches forth graduates who decide to show that black lives matter by toppling statues of Abe Lincoln and Frederick Douglass.

If these bozos are considered "educated," I'll stick with the allegedly ignorant. At least someone without an Ivy League degree can give me a hand changing my oil or, you know, defending the Constitution with a rifle.

On the plus side, I like my chances in a revolution sparked by a generation that thinks words can be violence. And since none of them ever heard of Ft. Sumter, because that's actual history instead of grievance tallying, none of them are hip to the fact that Democrats are already 0-1 on starting fights over their bizarre and repellent racist dogmas.

This decision to use academia's institutional credibility as a cultural chamber pot comes at just the wrong time. Video and computer technology was already making the old giant lecture hall model obsolete even before the bat soup flu. You get the same level of loving personal attention staring at a iPad in your house as you do staring at the TA 100 yards away from you in a behemoth lecture hall, and you don't have to breath in either the viruses or the scent of old Pabst wafting off of the unwashed bodies of your fellow students.

...Of course, because it's the Ivy League — that same institution that brought us the Wall Street collapse, Iraq, and a society where the nonsense scribbled down in White Fragility is not immediately laughed out of polite company — we have now Harvard demanding full tuition for the 2020-2021 academic year conducted completely by video learning. It's basically a public confession that the whole point of the place is getting admitted — as long as at the end of a few years you get a diploma reading "HARVARD," who cares what goes on during them?

Over-priced, inefficient, and not merely useless but actively detrimental to society — yeah, I'm sold on academia as currently constituted. So, let's take this opportunity to burst this societal pimple.
Posted by: g(r)omgoru || 07/09/2020 10:51 || Comments || Link || E-Mail|| [10796 views] Top|| File under:
Home Front: Politix
Democratic Op-Ed: To Defeat Trump We Must Knock Down The Economy
[Hot Air] There's been a recurring theme among a lot of conservative social media voices this year that seems to drive liberals and their media allies into a foam-at-the-mouth frenzy. It's the suggestion that many Democrats and progressives are actually rooting for the pandemic shutdowns and the resultant economic retraction to last as long as possible, preferably until November. Why? Because a bad economy tends to make people sour on the party in power and if the public can be convinced that this was somehow all Donald Trump's fault, or at least that he didn't do enough to solve the problem, they will be more inclined to vote him out of office. And just for the record, that's really not a far-fetched theory at all.

But it's also not something they tend to come right out and say, either. That's why I was somewhat startled when I was flipping through my newsfeed this morning and saw the title of this op-ed in the USA Today from Democratic activist and president of the Democratic super PAC American Bridge 21st Century, Bradley Beychok. The piece boasted the headline, "Trump's last line of defense is the economy. Biden and Democrats must knock it down."
Posted by: Besoeker || 07/09/2020 00:24 || Comments || Link || E-Mail|| [10794 views] Top|| File under:
Israel-Palestine-Jordan
Netanyahu concedes Israel's economy reopened too quickly
[Ynet] - Prime Minister Benjamin Netanyahu said on Thursday that in hindsight, the government reopened some parts of Israel's economy too quickly, leading to a resurgence in coronavirus infections nationwide.

"Looking back, we can say that the last part of the opening of the economy was premature," Netanyahu told a press conference, referring to the reopening of bars, clubs, and event halls. "We are in the midst of the second wave of the coronavirus epidemic. It arrived at our doorstep and that of other countries as well."

"Handling the coronavirus requires responsible decision-making, balancing between trial and error. We had great success in the first wave and as a result, we reduced the number of infections to just a few every day."

The premier, alongside Finance Minister Israel Katz, then presented the government's financial rescue plan.
The plan includes a social safety net for wage and self-employed workers and a financial safety net for businesses until June 2021 in order to guarantee economic certainty for the coming year. The government would also provide training for individuals making a career change to "coronavirus-era professions".


I wonder if it occurred yet to somebody that coronovirus hospitals don't have to have as many certified doctors & nurses as a regular ones. Just people trained to deal with coronavirus patients supervised by MDs.
Posted by: g(r)omgoru || 07/09/2020 18:35 || Comments || Link || E-Mail|| [10794 views] Top|| File under:
Who's in the News
44
[untagged]
6
Antifa/BLM
6
Commies
4
Sublime Porte
4
Islamic State
4
Govt of Iran
2
Govt of Iraq
2
Hamas
2
Taliban
2
Houthis
1
Tin Hat Dictators, Presidents for Life,
1
Hezbollah
1
Moslem Colonists
Bookmark
E-Mail Me
The Classics
The O Club
Rantburg Store
The Bloids
The Never-ending Story
Thugburg
Gulf War I
The Way We Were
Bio
Merry-Go-Blog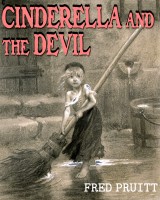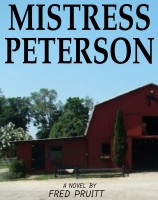 On Sale now!


A multi-volume chronology and reference guide set detailing three years of the Mexican Drug War between 2010 and 2012.

Rantburg.com and borderlandbeat.com correspondent and author Chris Covert presents his first non-fiction work detailing the drug and gang related violence in Mexico.

Chris gives us Mexican press dispatches of drug and gang war violence over three years, presented in a multi volume set intended to chronicle the death, violence and mayhem which has dominated Mexico for six years.
Click here for more information


Meet the Mods
In no particular order...


Steve White
Seafarious
tu3031
badanov
sherry
ryuge
GolfBravoUSMC
Bright Pebbles
trailing wife
Gloria
Fred
Besoeker
Glenmore
Frank G
3dc
Skidmark



Better than the average link...



Rantburg was assembled from recycled algorithms in the United States of America. No trees were destroyed in the production of this weblog. We did hurt some, though. Sorry.
3.235.180.193

Help keep the Burg running! Paypal: