-Lurid Crime Tales-
Former Joint Chiefs Chairman Sounds Off On Trump: 'I Cannot Remain Silent'
[Huffpoo] Mike Mullen, former chairman of the joint chiefs of staff, wrote in The Atlantic on Tuesday that he "cannot remain silent" about President Donald Trump any longer.

"It sickened me yesterday to see security personnel — including members of the National Guard — forcibly and violently clear a path through Lafayette Square to accommodate the president's visit outside St. John's Church," he wrote.


They slammed President Trump for being silent and unseen during this crisis, though mostly it was that they did not show him or report his words, then slammed him when he went out in a way they could not ignore. How dare he pollute with his evil presence the church that had been firebombed near the White House, or touch a bible, God's holy word!

On Monday, Trump threatened to send U.S. troops into American cities to deal with civil unrest in the wake of the police killing of George Floyd, a Black man in Minneapolis, last week. After the president spoke, police forced peaceful protesters out of Lafayette Square near the White House so he could walk to the church for a photo op.

Mullen, who served as chairman under Presidents George W. Bush and Barack Obama, called the photo op a "stunt" that did little good:

"Whatever Trump's goal in conducting his visit, he laid bare his disdain for the rights of peaceful protest in this country, gave succor to the leaders of other countries who take comfort in our domestic strife and risked further politicizing the men and women of our armed forces."

The retired four-star Navy admiral said armed forces would obey lawful orders.

"But I am less confident in the soundness of the orders they will be given by this commander in chief," Mullen wrote. "And I am not convinced that the conditions on our streets, as bad as they are, have risen to the level that justifies a heavy reliance on military troops."


So basically he's saying POTUS' orders may not be lawful and in his opinion, should not be obeyed. Nicely done admiral, very nicely done.


Mullen noted that American neighborhoods are our homes ― not "battle spaces," as Defense Secretary Mark Esper described them over the weekend.

"Our fellow citizens are not the enemy and must never become so," Mullen wrote.

Read his full essay here.
Posted by: Besoeker || 06/03/2020 11:53 || Comments || Link || E-Mail|| [409 views] Top|| File under: Antifa
Houston Police Chief Rips Donald Trump's Violent Rhetoric: 'Keep Your Mouth Shut'
[Huffpoo] Houston Police Chief Art Acevedo on Tuesday ripped President Donald Trump's divisive rhetoric on the protests that have erupted nationwide following the death of George Floyd.

"Let me just say this to the president of the United States on behalf of the police chiefs in this country: Please, if you don't have anything constructive to say, keep your mouth shut. Because you're putting men and women in their early 20s at risk," Acevedo told CNN's Christiane Amanpour.

"It's not about dominating. It's about winning hearts and minds," the police chief continued, referencing Trump's order earlier this week that governors should "dominate" anti-racism protesters.

Acevedo clarified that police did "not want people to confuse kindness with weakness, but we don't want ignorance to ruin what we've got here in Houston."

"And it hurts me to no end because whether we vote for someone or we don't vote for someone, he's still our president. But it's time to be presidential and not try to be like you're on 'The Apprentice,'" he added. "This is not Hollywood. This is real life, and real lives are at risk."
Posted by: Besoeker || 06/03/2020 09:09 || Comments || Link || E-Mail|| [356 views] Top|| File under: Antifa
Poll Finds Clear Majority of Americans Want Military to Help Police Deal With Riots
[Summit News] The silent majority has spoken. A new Morning Consult Poll finds that 58% of Americans want the military brought in to help police deal with riots, with 30% opposing the measure.

Asked if they supported "Calling in the U.S. military to supplement city police forces," 33% said they strongly support the measure and 25% somewhat support it for a total support of 58%, while 19% strongly oppose and 11% somewhat oppose the measure.

The survey also found that 71% of Americans supported using the National Guard as a way of addressing "protests and demonstrations" in U.S. cities.
Posted by: Besoeker || 06/03/2020 08:59 || Comments || Link || E-Mail|| [115 views] Top|| File under: Antifa
Get Up Off Your Knees By Michelle Malkin
[Creators.com] Dear law-abiding Americans:

You have done nothing wrong.

Being white is not a crime. Being a Trump voter is not a crime. Being a police officer sworn to "protect and serve" every day is not a crime. Being a non-white police officer proud to uphold and enforce law and order is not a crime. Being a black or brown or yellow American who rejects excusing criminal behavior is not a crime.

Rejecting collective guilt is not a crime. Refusing to acknowledge "white privilege" when you were born poor, or in a broken home, or with physical or psychological challenges, is not a crime. Embracing the historic American nation, instead of erasing it, is not a crime.

Enforcing your private property rights is not a crime. Teaching your wife and children to use a gun in self-defense is not a crime. Owning an AR-15 or two is not a crime.

Do not let the media, Hollywood, academics or politicians gaslight you. Stop internalizing lies. Who are the criminals? Who are the heroes? Who are the makers and keepers of peace? Who are the sowers and reapers of hate?

The Proud Boys, who have guarded their communities and country for the past three years, were the lone citizen soldiers in the battle against antifa that no one else on the ground wanted to fight. The group and its leader, Gavin McInnes, have suffered greatly for trying to stop the violence now raging nationwide. McInnes has been deplatformed everywhere and falsely labeled a "white supremacist." Scores of Proud Boys of all colors have lost their jobs after being doxxed by antifa vigilantes. Two Proud Boys are in prison, railroaded by New York Democrats, after a Kafkaesque trial in which the cop-hating antifa "victims" who lured the Proud Boys into an October 2018 street brawl refused to press charges or testify.

Their crime? These unapologetic Americans stood on their feet, not on their knees.

Journalists and photographers who documented antifa violence for the past three years, such as Andy Ngo, Chelly Bouferrache and Brandon Brown in Portland, Oregon, have endured physical assaults, death threats and harassment. Many others have gone into hiding and suffer in silence.

Their crime? Exposing antifa anarchy, standing eye to eye against their assailants, on their feet, not on their knees.

Working-class Irish, German and Polish-American men of Fishtown, a northeast Philadelphia suburb, came together this week to prevent their neighborhood from being pillaged and burned in the name of "social justice" like the rest of the City of Brotherly Riots. They banded together outside the 26th police precinct, armed with bats and golf clubs, and faced down Black Lives Matter protesters who were there to taunt and provoke the cops.

Turn off CNN and tune into the facts on the ground. At least 25 Philadelphia cops have been hurt during mob violence this week. It's an all-out war on the thin blue line. At least 150 cops have been assaulted — four nearly murdered — in New York City as of Tuesday afternoon. Two Buffalo, New York, law enforcement officers were run over late Monday night. In addition, 51 members of the U.S. Park Police were injured; a Cincinnati cop was grazed by a bullet aimed at his head; four St. Louis officers were shot; one retired St. Louis police captain was killed; a Las Vegas Metro cop was shot; and a federal officer was shot and killed in Oakland — all in the name of peace, tolerance and reparations.
Posted by: Besoeker || 06/03/2020 08:33 || Comments || Link || E-Mail|| [238 views] Top|| File under: Antifa
Reuters Exclusive: Most Americans sympathize with protests, disapprove of Trump's response - Reuters/Ipsos
NEW YORK (Reuters) - A majority of Americans sympathize with nationwide protests over the death of an unarmed black man in police custody and disapprove of President Donald Trump's response to the unrest, according to a Reuters/Ipsos poll released on Tuesday.

The demonstrations, some of which have turned violent, began last week after a Minneapolis police officer was videotaped kneeling on the neck of George Floyd for nearly nine minutes, even after Floyd appeared to lose consciousness. The officer has been charged with murder.

The survey conducted on Monday and Tuesday found 64% of American adults were "sympathetic to people who are out protesting right now," while 27% said they were not and 9% were unsure.

The poll underscored the political risks for Trump, who has adopted a hardline approach to the protests and threatened to deploy the U.S. military to quell violent dissent. The Republican president faces Democrat Joe Biden in November's election.

More than 55% of Americans said they disapproved of Trump's handling of the protests, including 40% who "strongly" disapproved, while just one-third said they approved - lower than his overall job approval of 39%, the poll showed.
Posted by: Besoeker || 06/03/2020 07:09 || Comments || Link || E-Mail|| [284 views] Top|| File under: Antifa
Tucker Carlson Spent Tons of Politcal Capital In This Monologue (lengthy video)
[PJ] Most believe that Fox News host Tucker Carlson has accrued a good deal of political capital with President Trump. Many have credited him with impressing the seriousness of the COVID-19 pandemic on him during a trip to Mara Lago specifically for the purpose. When Dave Rubin recounts meeting the President, he recalls the Don Jr. told his father he had probably seen Rubin on Tucker's show.

It is safe to assume that the president probably saw Tucker's monologue last night. At 26 minutes it is significantly longer than usual because the host had quite a bit to say. It is also very possible that he spent some of the accrued political capital to speak for the average American that does not have a platform.

I agree strongly with some of his sentiments. I also think he made a few mistakes.

Posted by: Besoeker || 06/03/2020 01:54 || Comments || Link || E-Mail|| [181 views] Top|| File under:
Stop Kneeling. Start Policing
[PJ] After a week of bloody, destructive riots with cities duly torched and looted, ABC News has offered up a misty-eyed story about how police around the country are kneeling — Colin Kaepernick style — alongside protesters. In some cases, they've actually joined protests in uniform.

Protests were prompted by the outrageous killing of Floyd George, while in Minneapolis police custody. Floyd's killing was captured on video. The killing set off protests. But those protests appear to have turned into something much more organized and sinister.

This week's riots have demonstrated that some protesters and all rioters aren't on our side. And now the cops are kneeling with them. To them.

Kaepernick kneeled because he hated cops and held the United States in contempt. He was a first-rate blame-America-firster.

But there is something deeply wrong with cops kneeling to the rage mob in this obsequious manner. They shouldn't bend to emotion, they should do their jobs.

Wittingly or unwittingly, police, wanting to appear sincerely aggrieved by the death of Floyd — and they should — have knelt with people who could have been responsible for burning churches, kicking citizens in the head, and boosting AR-15s from cop cars. The ABC piece included the image of Camden, N.J., cops marching with the protesters. Among them was police chief Joseph Wysocki.
Posted by: Besoeker || 06/03/2020 01:41 || Comments || Link || E-Mail|| [244 views] Top|| File under: Antifa
This Is Not a Revolution. It's a Blueprint for Locking Down the Nation
[Rutherford Institute] "When it gets down to having to use violence, then you are playing the system's game. The establishment will irritate you—pull your beard, flick your face—to make you fight. Because once they've got you violent, then they know how to handle you."—John Lennon

Brace yourselves.

There is something being concocted in the dens of power, far beyond the public eye, and it doesn't bode well for the future of this country.
Continued on Page 49
Posted by: Clem || 06/03/2020 00:00 || Comments || Link || E-Mail|| [230 views] Top|| File under: Antifa
Michael Yon: ANTIFA and other clowns better have their OPSEC on
Happy hunting, guys!

[Facebook] ANTIFA and other clowns better have their OPSEC on, but my strong guess is that they already screwed up so much on OPSEC that they are about to know what it's like to be hunted by real predators who are straight up killers and love their jobs.

ANTIFA clowns probably have little idea at how quickly and surely their networks and nodes will be mapped. Minutes. Especially if you carry a phone or similar device, they will know everyone you met with, everywhere you went, books you browsed online, where you travelled, when you travelled, what time you hit the toilet, when you sleep.

They will know if you are gay or not by the way your handle your phone. They will know more about you than you know about you.

They will know every financial transaction. If any billionaire or famous person has supported you, they will know.

All compromised. All your contacts around the world. And your contacts' contacts, where they vacation, who your girlfriend or boyfriend is sleeping with while you are playing ANTIFA.

They may share your information or that of your contacts with foreign intelligence services who may target you or your contacts overseas.

They will know any journalists you contact -- or if maybe you are a journalist at, say, CNN -- who nightlights as ANTIFA.

If you are a cop, or married to one, they will know. If you are in the US military, you will be caught. Instantly.

They might not say a word.

They might just watch you for years. Many years. Or they might blow a hole in your wall and you wake up with a gun in your face.

Or, maybe, many years from now when you thought you got away, a small team will bundle you off a beach at night and onto a dark boat and your disappearance will barely make a footnote, and may never even hit the news.

You are up against big boys and girls who play by adult rules.
Posted by: trailing wife || 06/03/2020 00:00 || Comments || Link || E-Mail|| [515 views] Top|| File under: Antifa
-Short Attention Span Theater-
Dog exorcisms prohibited!
[Twitter]


That's too bad. My dog's much happier since his head stopped spinning around 360 degrees.
Posted by: 3dc || 06/03/2020 00:00 || Comments || Link || E-Mail|| [163 views] Top|| File under:
Economy
Covid has exposed America as a failed state
UnHeard via HotAir


It is remarkable how the effects of Covid on the international system mirrors its impact on individuals. Its lethality, in the acute phase, may be lower than we feared, yet there is a risk of sudden catastrophic relapse after a seeming period of recovery, and the long-term effects are of a gravity we can only dread.

...The greatest morbidity the virus has latched onto in the global order is the rivalry between the United States and China. This contest is not new — International Relations scholars have long debated the 'Thucydides Trap,' named after the agonising and destructive struggle between Athens and Sparta chronicled by the Greek historian, wherein a rising power is inexorably drawn into conflict with the hegemon it displaces.

Continued on Page 49
Posted by: g(r)omgoru || 06/03/2020 03:32 || Comments || Link || E-Mail|| [183 views] Top|| File under:
Dow futures march higher as investors await private-sector jobs report
[Market Watch] U.S. stock-index futures pointed to further gains on Wednesday after the stock market closed at its highest level since early March.

HOW ARE BENCHMARKS PERFORMING?
Futures for the Dow Jones Industrial Average YMM20, 0.55% YM00, 0.56% were up 109 points, or 0.4%, at 25,810, those for the S&P 500 index ESM20, 0.41% ES00, 0.41% were trading 9.10 points, or 0.3%, higher at 3,086.25, while Nasdaq-100 futures NQM20, 0.38% NQ00, 0.38% gained 22.25 points to reach 9,670, a rise of 0.2%.

On Tuesday, the Dow DJIA, +1.05% rose 267.63 points, or 1.1%, to end at 25,742.65, marking its highest close since March 6, according to Dow Jones Market Data. Meanwhile, the S&P 500 index SPX, +0.82% rose 25.09 points, or 0.8%, closing at 3,080.82, its loftiest finish since March 4, and the Nasdaq Composite Index COMP, +0.59% advanced 56.33 points, or 0.6%, to finish at 9,608.37, representing its best closing level since Feb. 20.
Posted by: Besoeker || 06/03/2020 02:08 || Comments || Link || E-Mail|| [173 views] Top|| File under:
Home Front: Politix
Judge Sullivan Delivers Response in Flynn Case and It's Something
[RedState] Judge Emmet Sullivan has delivered his response in the Michael Flynn case to the writ of mandamus. He tapped an outside attorney to make his case for him, something that is apparently highly unusual under these circumstances, where both parties are asking for a dismissal after new evidence of FBI malfeasance came to light. If this judge can't make his own arguments and decisions, why is he on the case?

Undercover Huber broke down much of what's in it earlier today. I'm not a lawyer and won't play one, but there's a lot in here that strikes me as ridiculous.


Long Twitter thread at the link laying out Undercover Huber's analysis.

The idea that Sullivan can delay justice yet again without causing any harm is ludicrous. Lawyers aren't free, nor is the emotional toll Flynn is being put through. The repeating of MSNBC conspiracy theories and claiming to want to do something (debate the declaration of innocence in court) he's already denied earlier are nice touches for the judge.

We'll see where this goes. I suspect Sullivan is simply trying to save face at this point. In the end, he'll grant the motion or he'll get slapped down from above. Either way, Flynn is going to go free, as he should.
Posted by: trailing wife || 06/03/2020 00:00 || Comments || Link || E-Mail|| [338 views] Top|| File under:
Syria-Lebanon-Iran
Troublemaker vs. Superpower: Iran's absurd claim of power equivalence with US
[ENGLISH.ALARABIYA.NET] As America and its allies spend trillions to stimulate their economies and mitigate consequences of the coronavirus (aka COVID19 or Chinese Plague)
...the twenty first century equivalent of bubonic plague, only instead of killing off a third of the population of Europe it kills 3.4 percent of those who notice they have it. It seems to be fond of the elderly, especially Iranian politicians and holy men...
lockdown, Iran
...a theocratic Shiite state divided among the Medes, the Persians, and the (Arab) Elamites. Formerly a fairly civilized nation ruled by a Shah, it became a victim of Islamic revolution in 1979. The nation is today noted for spontaneously taking over other countries' embassies, maintaining whorehouses run by clergymen, involvement in international drug trafficking, and financing sock puppet militias to extend the regime's influence. The word Iran is a cognate form of Aryan. The abbreviation IRGC is the same idea as Stürmabteilung (or SA). The term Supreme Guide is a the modern version form of either Duce or Führer or maybe both. They hate Jews Zionists Jews. Their economy is based on the production of oil and vitriol...
and its satellite states have either been begging international organizations for loans or have been simply defaulting on their debt and watching their economies sink.
Continued on Page 49
Posted by: Fred || 06/03/2020 00:00 || Comments || Link || E-Mail|| [123 views] Top|| File under: Govt of Iran
Who's in the News
27
[untagged]
18
Antifa
7
Sublime Porte
5
Commies
4
Islamic State
2
Taliban
2
Arab Spring
1
Govt of Iran Proxies
1
Govt of Sudan
1
Hezbollah
1
Houthis
1
Govt of Iran
1
Muslim Brotherhood
1
al-Qaeda in North Africa
1
al-Qaeda
Bookmark
E-Mail Me
The Classics
The O Club
Rantburg Store
The Bloids
The Never-ending Story
Thugburg
Gulf War I
The Way We Were
Bio
Merry-Go-Blog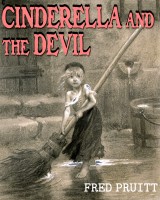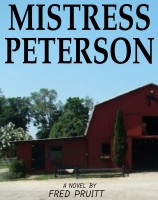 On Sale now!


A multi-volume chronology and reference guide set detailing three years of the Mexican Drug War between 2010 and 2012.

Rantburg.com and borderlandbeat.com correspondent and author Chris Covert presents his first non-fiction work detailing the drug and gang related violence in Mexico.

Chris gives us Mexican press dispatches of drug and gang war violence over three years, presented in a multi volume set intended to chronicle the death, violence and mayhem which has dominated Mexico for six years.
Click here for more information


Meet the Mods
In no particular order...


Steve White
Seafarious
Pappy
lotp
Scooter McGruder
john frum
tu3031
badanov
sherry
ryuge
GolfBravoUSMC
Bright Pebbles
trailing wife
Gloria
Fred
Besoeker
Glenmore
Frank G
3dc
Skidmark
Alaska Paul



Better than the average link...



Rantburg was assembled from recycled algorithms in the United States of America. No trees were destroyed in the production of this weblog. We did hurt some, though. Sorry.
18.207.106.142