-Lurid Crime Tales-
Maoist 'Rebellions' in America Inspired by China?
[America's Survival] As patriotic Americans salute our astronauts, in space through a public-private partnership of NASA and SpaceX, we are dismayed by the seeming inability of the government at all levels to keep our citizens safe on the ground. It's time for Congress to reestablish committees designed to expose internal security problems and examine whether some of these agitators are communist terrorists who find their inspiration in history's greatest mass murderer, Chairman Mao.

Attorney General William P. Barr warned on Saturday that groups of "outside radicals and agitators" are exploiting the George Floyd situation "to pursue their own separate and violent agenda." Barr added, "In many places, it appears the violence is planned, organized, and driven by anarchistic and far left extremists, using Antifa-like tactics, many of whom travel from out of state to promote the violence." What he didn't say is that the FBI, under his jurisdiction, is clueless about who is planning and organizing the chaos.

President Trump said on Sunday that Antifa, a term referring to the latest incarnation of communists active on American soil, will be designated as a terrorist organization. But there are literally dozens of Marxist or radical organizations that are not covered by the "Antifa" designation.

While Barr noted it is a federal crime to cross state lines to incite or participate in violent rioting and said "We will enforce these laws," the question remains: who or what is he talking about?

Sadly, the FBI doesn't investigate communist groups on American soil anymore because some of them are integrated into the Democratic Party, whose congressional members do not go through background checks and yet conduct House oversight of America's intelligence agencies. The Communist Party USA (CPUSA), once aligned with and funded by Moscow, openly supported Barack Hussein Obama for president in 2008 and 2012. Obama's CIA director John Brennan voted for the CPUSA in college.
​
The CPUSA says, "We call on our members and friends to join the protests for justice in every way possible and to make justice for George Floyd part of every demonstration going forward." The Movement for Black Lives calls the riots "rebellions" and is active on Twitter, Facebook, YouTube and Instagram. "We are rising up by every means," they say.

Some communist groups are still loyal to the memory of Chairman Mao, who said in his Little Red Book, "Every Communist must grasp the truth: 'Political power grows out of the barrel of a gun.'"

Mao's 1968 statement in "Support of the Afro-American Struggle Against Violent Repression" in the United States is significant in this regard. Mao used the occasion of the Martin Luther King assassination riots in more than 100 American cities to declare that "The struggle of the Black people in the United States for emancipation is a component part of the general struggle of all the people of the world against U.S. imperialism, a component part of the contemporary world revolution."

For those unfamiliar with Marxist jargon, this means that communists have been exploiting blacks to make America into a communist state. This is still the communist mission.

During a time when conservatives find themselves increasingly censored by social media, the communists are able to organize without any hindrance whatsoever. Dan Scavino Jr., who handle social media for President Trump, wrote, "Twitter is targeting the President of the United States 24/7, while turning their heads to protest organizers who are planning, plotting, and communicating their next moves daily on this very platform..." Those protests, of course, quickly turned violent, to the point where the Minnesota governor finally called out the National Guard to restore order after the Democratic Party mayor of Minneapolis refused to act.

The existence of a major communist threat, China, makes some of these organizations devoted to agitation worthy of close scrutiny.

One Maoist group, the Progressive Labor Party, is "a communist organization that fights to smash capitalism and class society in order to establish a communist world!" and operates a newspaper called Challenge, with headlines about "police terror" and the "kkkiller cops." It has a web site and is also present on Twitter, Facebook, and Instagram. Its "Capitalism is the Virus. Communism is the Cure" video is available on YouTube.

These American Maoists use American freedoms to organize against our institutions and our system of government.
Posted by: Besoeker || 06/01/2020 07:43 || Comments || Link || E-Mail|| [285 views] Top|| File under: Commies
Last Refuge: The Curious History of The Club That Employed Chauvin and Floyd
From the post:


[ConservativeTreehouse] El Nuevo Rodeo (hereafter ENR) is a front business. Nothing is as it seems.

The background ownership of ENR takes you to a shady network of LLC's and the name Omar Investments Inc. (est. 1996). Dig a little deeper and something else becomes evident… The ownership might connect to one or more U.S. three letter agencies.

The ownership network has previous interactions with FBI operations in/around Minneapolis. This is not surprising because Minneapolis Minnesota has more national security operations ongoing than any other community in the country. Various Somali groups are being watched, and anyone can do a google search to see when those security operations surface in the media.

Omar Investments Inc. owns El Nuevo Rodeo Cantina and night club since 1996. The principle of Omar Investments Inc. is Muna Sabri. In 2001 a close relative, Basim Sabri, was captured by the FBI in a sting operation.


In 2001, FBI agents recorded Sabri giving Herron $5,000, cash intended to curry the lawmaker's support for his development. Sabri was later convicted on three bribery counts and fined $75,000.

FBI intercept in 2001, there's the capture. That's the asset creation point for U.S. security to find a way to embed within Minneapolis, and assist the Sabri'ss along the way.

The presented "former club owner", Maya Santamaria, seen on television, appears to be a purposeful 'front' (a face useful in deflecting attention from the primary owner and operations). With that in mind, the scale of false information in/around the visible event, horrible as it was/is, creates layers and layers of purposeful misinformation and a need to control what the public sees in the media.

As I said before, I prefer to sit this one out; however, it is interesting. If you consider that El Nuevo Rodeo might likely be a front for a three letter national security agency; or at the very least a valuable inside source for domestic intelligence and surveillance, things start reconciling rather quickly.

ENR also looks like a money laundering operation. Part of that laundry operation appears to involve counterfeit currency. This enterprise, writ large, looks like the answer to 'how' a U.S. agency infiltrated the background criminal network in Minnesota to watch and monitor for domestic threats. So there are layers to what is visible and a myriad of interests involved.
Posted by: charger || 06/01/2020 00:00 || Comments || Link || E-Mail|| [625 views] Top|| File under:
Mayor Moron Destroys America's Major Cities
[SPECTATOR.ORG] The city urges everyone to exercise caution and stay safe while participating in demonstrations, including wearing masks and physical distancing as much as possible to prevent the spread of COVID-19. The city has made hundreds of masks available to protesters this week.



Protesters? Earth to Minneapolis Mayor Moron: Rioters torching whole sections of your city are not protesters. Many are professional agitators from out of town. Locals who loot stores are opportunists, many of them career criminals. The city's message took zero notice of these elementary realities.

Mayor Moron's contribution to the city's full message was this: "We need to offer radical compassion and love that we all have in us. I believe in this city and I know that you do, too."

There is a validated playbook for dealing with riots. It is a tale of two riots in the awful summer of widespread racial unrest, 1967. Eugene Methvin's 1991 NRO "riot primer" laid out the playbook:



In a nutshell: Riots begin when some set of social forces temporarily overwhelms or paralyzes the police, who stand by, their highly visible inaction signaling to the small percentage of teenaged embryonic psychopaths and hardened young adults that a moral holiday is under way. This criminal minority spearheads the car-burning, window-smashing, and blood-letting, mobbing such hate targets as blacks, or white merchants, or lone cops. Then the drawing effect brings out the large crowds of older men, and women and children, to share the Roman carnival of looting. Then the major killing begins: slow runners caught in burning buildings and-as civic forces mobilize-in police and National Guard gunfire.…The time to halt a riot is right at the start, by pinching off the criminal spearhead with precise and overwhelming force. The cops will usually be caught flat-footed (no pun intended) by the initial outbreak. But they need to spring into a pre-arranged mobilization that should always be as ready in every major city as the fire-department or hospital disaster-response program.




Posted by: Fred || 06/01/2020 00:00 || Comments || Link || E-Mail|| [207 views] Top|| File under: Antifa
Van Jones: It's Not The KKK We Have To Worry About, It's 'The White, Liberal Hillary Clinton Supporter'
[Hot Air] Van Jones appeared on CNN this morning to offer his thoughts on the event in Minneapolis last night. He was pretty direct about his feelings and tried to direct some of his comments toward his "white friends" and white people in general.

"We're seeing a curtain pulled back," Jones said. He continued, "I think that's the hardest thing for my white friends to understand, well intentioned, well intentioned, is that this is every day. Black people being choked off from dignity, from opportunity, from humanity, from understanding from empathy."

Van Jones appeared on CNN this morning to offer his thoughts on the event in Minneapolis last night. He was pretty direct about his feelings and tried to direct some of his comments toward his "white friends" and white people in general.

"We're seeing a curtain pulled back," Jones said. He continued, "I think that's the hardest thing for my white friends to understand, well intentioned, well intentioned, is that this is every day. Black people being choked off from dignity, from opportunity, from humanity, from understanding from empathy."


Posted by: Besoeker || 06/01/2020 00:00 || Comments || Link || E-Mail|| [222 views] Top|| File under:
-Short Attention Span Theater-
If You'd Only Have Signed Kap, None Of This Would Have Happened
[(Red)StarTribune] Signing Colin Kaepernick would signal the Vikings care about social justice, and that the NFL acknowledges its wrongful blackballing of a talented quarterback. It would also make football sense.


Yet another reason to never read the Strib
Posted by: Mercutio || 06/01/2020 08:07 || Comments || Link || E-Mail|| [185 views] Top|| File under:
CIA Cartoon


If it disappears, you'll have to click the link. Second cartoon down.
Posted by: gorb || 06/01/2020 01:56 || Comments || Link || E-Mail|| [266 views] Top|| File under:
Home Front: Politix
Blaming White Supremacists For The Riots Is Nonsensical Gaslighting
[THEFEDERALIST] I can't believe they even tried it.


Oh, I can. They do it all the time.


On Saturday morning Minnesota officials came out with an audacious and absurd explanation for the looting and arson that struck Minneapolis this week. Apparently it was white supremacists from out of state who pretended to be actual protestors in an attempt to discredit the protest. The evidence? A vague claim and a lie. It turns out that most of those arrested were actually Minnesota residents.
The claim that they were all from out of state seemed a bit over the top. So do similar claims. If your eyes are seeing one thing on the teevee, and a politician is saying something else, trust your eyes.
The hypocritical mental gymnastics from the liberal media in the past 72 hours were amazing enough to earn a perfect 10 from the stingiest East German judge. First, we watched tens of thousands of people hold mass gatherings across the country, which just last week we were told would kill everyone, and the media suddenly didn't care. It's like the Chinese virus just went away by magic.


It'll be interesting to see how high the stack of fatalities gets. If it doesn't occur, are they gonna riot in front of Fauci's house? Will he resign and enter a monastery?


Next we were informed that the looting and arson we witnessed from the protesters was simply the language of the oppressed and how could we even comment about it when another black man was killed by the police. Celebrities posted bail for the heroes of Minneapolis. And yes, the brutal killing of George Floyd is an occasion for outrage.


They started with the support of 99 percent of the population, to include policemen. We saw second degree murder committed on national teevee, an open and shut case, caught on camera. Holding a prisoner down with a knee on his neck isn't what they teach in police academies. Ask any cop. Once the cuffs are on the incident's over. If the perp continues being a jerk (and they do, and another vid shows Floyd being a jerk in the police car) you use as little force as possible to subdue him/her/it. Then Reverend Al showed up. "No justice, no peace."


Now, and this is subject to change by the time this paragraph is over, these horrible acts of looting and arson were mainly done by Right-wing white supremacist interlopers. That's right. Some shadowy organization of neo-Nazis apparently sent false flag psyop operations all over the country to foment a race war. Or something.


Perfidious, ain't they? Of course, you see those guys every day, don't you? They're common as shells on the seashore, warts on a toad. Klansmen wearing hoods appear daily, and they're documented in all sorts of news reports. We have daily cross burnings. Aryan Nation sympathizers lurk under every bed. The Atomwaffen Division has stormed Pittsburgh. They're not a motley collection of ineffectual nitwits with no influence whatsoever on anyone with an IQ over 55.


The good news for the racists is that famous Hollywood celebrities bailed them out of jail apparently. It is absolutely the most wrongheaded, astounding, ridiculous lie the media has latched onto during the Trump administration. And that's a hell of a competitive category.


It's very trendy to be a revolutionary. Fight the power and all that. Question Authority®, right or wrong, drunk or sober.


The tweets from pundits at CNN, MSNBC, and The Washington Post came flooding in. Why hadn't Attorney General William Barr mentioned the white supremacists they insist are the real people to blame here? He didn't do it because it's a flaming garbage pile of lies. President Trump made clear exactly who the outside agitators are. It's Antifa

...the armed wing of the Democratic Party...
. It's obviously Antifa, it has been Antifa for over two decades.
Root, root, root for the home team,
If they don't it's a shame...
So why would Democrats and their lackeys in the big time press not want to say it's Antifa? Because for years they have insisted that Antifa is a basically harmless group that conservatives have turned into a boogeyman. Remember when Chris Cuomo compared them to Allied forces storming Normandy?


They're hoping Minneapolis is Remagen, not that they've heard of it...


No. Some other narrative had to be established. Somehow, some way, this had to be the fault of racist Trump supporters, because everything is the fault of racist Trump supporters. But how? Easy. Just lie about most of the people arrested being from out of state and claim some had ties to white supremacist groups. Is it an obvious lie that a three-year-old could see through? Yeah.


Who're you gonna believe? Them or your lying eyes?


But maybe, just maybe if enough chattering nincompoops parrot the absurd claim in their Trump obsessed outlets that once were the home of competent journalists, the lie might stick. No. There are limits. Laying the destruction and crime, justified or not, that have been associated these protests on the feet of some KKK conspiracy is so outlandishly absurd that it will not, cannot, stand.


Isn't standing.


If white supremacists, not progressive rioters were responsible for the chaos on the last few days in America and around the country, let's see the evidence now. All of it. It's a huge claim, that doesn't just strain credulity, it frappes it. It is very hard to believe that those in the news media who stood up this nonsense were not aware that at best they were wildly exaggerating the role these mysterious Nazis were playing.

Posted by: Fred || 06/01/2020 12:09 || Comments || Link || E-Mail|| [210 views] Top|| File under: Antifa
A voice calling in the wilderness
[YNet] - To all those who absolved themselves of any shared public responsibility, don't expect anyone to take responsibility for you once the second wave of the coronavirus hits the country.

Now please forgive me for the sin of generalization in the name of justice.

To the young people who constantly complain about the collapse of your dreams and the health-economic reality that forced you to back to your parents' home, yet still go out to parties despite regulations: it was you who decided to not give a damn about the public health, do not turn to that same public seeking solace.

To the politicians who contributed to the chaos as the lockdown was lifted: it was you who crumbled under pressure and pseudo-considerations while restlessly waiting to end the counter-virus measures. It was you who infected the public with an acute lack of patience.

To the heads of teaching organizations and leaders of the education system: it was you who pushed to reopen the majority of classes and then worked to cancel half the regulations because they were stuffy and uncomfortable, for why would you wish to inconvenience teachers and students?

To the state officials: it was you who were too cheap to finance a worthwhile public service campaign to educate the public how to protect themselves against the coronavirus - all we had were a few short video clips.

To the owners of the restaurants, bars, coffee houses and club: your financial losses shook public opinion to its core, yet two days after the lockdown was lifted , you crammed in customers with no regard for the social distancing regulations. Your demands and fears will not be heard once the second wave hits.

To the masses of Israelis whose desire for nature, picnics and barbecues pushed decision-makers to allow parks, reserves and beaches to be opened: not two days have gone by and the hordes have already descended on every available green spot, ignoring crowd limits set by the state. You have proven yourselves selfish and should not expect anyone to care when the second wave closes all the beaches and nature reserves again and you're back to settling for your balcony.

To the chain stores brought to the brink of bankruptcy by the outbreak, yet once the stores reopened abandoned all pretense of following regulations: those who came into your stores wearing a mask were made to feel like suckers. During the second wave, don't expect those suckers to identify with your plight.

To Prime Minister Benjamin Netanyahu, who was so eager to put on the "end of coronavirus" show despite the warnings of a second wave spilling out of your own mouth: do not come again with demands "to the beloved people of Israel." Why on earth were you celebrating? And why are you warning of a second wave when your actions do not match your words?

No vital budgets were transferred to the country's health system; no new inspectors were recruited; no nationwide system for speedy coronavirus testing has been implemented.
For the sake of their own credibility, Israel's leaders need to act and not just preach.
Posted by: g(r)omgoru || 06/01/2020 01:57 || Comments || Link || E-Mail|| [186 views] Top|| File under:
Home Front: Culture Wars
The Fog is lifted - It's been hiding the truth that civil war has been upon us for years now.
[American Thinker] The fog of war. It's real. It's been hiding the truth that civil war has been upon us for years now.

Here is a prescient definition, first made by Prussian military analyst Carl von Clausewitz, who defined the fog of war concept in the mid 1800s:

War is the realm of uncertainty; three quarters of the factors on which action in war is based are wrapped in a fog of greater or lesser uncertainty. A sensitive and discriminating judgment is called for — a skilled intelligence to scent out the truth.

Example: Hitler not scenting out the truth is how we prevailed on D-Day. The allies used the fog well.

So here we are, and the left is engaging us with its fog. We have been fighting the left in a multi-front war, one front being the mysterious war against the Wuhan virus. Others are fighting a degenerate Democratic Party and an even further degenerate media.

As the fog lifts on the mystery of the virus, we are beginning to see more clearly. We know multiple things. First, we can beat it. Whether we mitigated correctly, or the models were entirely wrong, or it never was as bad as advertised, we don't know yet. But we do know that we know how to beat it. This, in spite of the nonsensical Democratic Party lockdown governors.

We also know that the hard-left apparatchiks know we have beaten it. We also know that these same apparatchiks know that the economy will rebound strong and have better numbers than ever before the election.

It's pretty clear: these leftist party leaders failed miserably trying to blame the virus on Trump. Polls show he is the one most trusted, not they. Their own failed policies in their states and cities are legion. They not only failed, but consigned tens of thousands of seniors to death with their horrifying nursing home edicts and failed policies. Manslaughter in plain sight.

Now the hard left has opened up another front for us to fight. The leftists are trying to scare us with violence dressed up as racial protest. They are using the horrible death of George Floyd to foment racial division. They want us to believe that these are organic protests, when they are fomented by Antifa and paid for by George Soros. Oh, for sure, there are common looters joining them, but this is the leftists' plan: foment violence so they can once again claim that Trump is causing violence in America — and deal the race card as hard as they can.
Posted by: Besoeker || 06/01/2020 08:26 || Comments || Link || E-Mail|| [331 views] Top|| File under:
Who's in the News
32
[untagged]
24
Antifa
6
Arab Spring
5
Govt of Syria
5
Sublime Porte
4
Taliban
4
Islamic State
3
Govt of Iran
3
al-Shabaab (AQ)
2
Commies
2
Govt of Sudan
1
Govt of Iran Proxies
1
Hamas
1
Houthis
1
Govt of Pakistan
Bookmark
E-Mail Me
The Classics
The O Club
Rantburg Store
The Bloids
The Never-ending Story
Thugburg
Gulf War I
The Way We Were
Bio
Merry-Go-Blog
Hair Through the Ages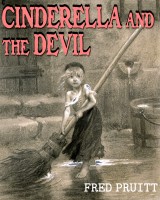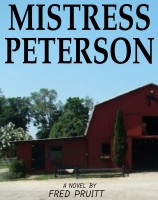 On Sale now!


A multi-volume chronology and reference guide set detailing three years of the Mexican Drug War between 2010 and 2012.

Rantburg.com and borderlandbeat.com correspondent and author Chris Covert presents his first non-fiction work detailing the drug and gang related violence in Mexico.

Chris gives us Mexican press dispatches of drug and gang war violence over three years, presented in a multi volume set intended to chronicle the death, violence and mayhem which has dominated Mexico for six years.
Click here for more information


Meet the Mods
In no particular order...


Steve White
Seafarious
Pappy
lotp
Scooter McGruder
john frum
tu3031
badanov
sherry
ryuge
GolfBravoUSMC
Bright Pebbles
trailing wife
Gloria
Fred
Besoeker
Glenmore
Frank G
3dc
Skidmark
Alaska Paul



Better than the average link...



Rantburg was assembled from recycled algorithms in the United States of America. No trees were destroyed in the production of this weblog. We did hurt some, though. Sorry.
35.172.233.215