-Lurid Crime Tales-
The FBI documents that put Barack Obama in the 'Obamagate' narrative
[Just the News] Just 17 days before President Trump took office in January 2017, then-FBI counterintelligence agent Peter Strzok texted bureau lawyer Lisa Page, his mistress, to express concern about sharing sensitive Russia probe evidence with the departing Obama White House.

Strzok had just engaged in a conversation with his boss, then-FBI Assistant Director William Priestap, about evidence from the investigation of incoming National Security Adviser Michael Flynn, codenamed Crossfire Razor, or "CR" for short.

The evidence in question were so-called "tech cuts" from intercepted conversations between Flynn and Russian ambassador Sergey Kislyak, according to the texts and interviews with officials familiar with the conversations.

Strzok related Priestap's concerns about the potential the evidence would be politically weaponized if outgoing Director of National Intelligence James Clapper shared the intercept cuts with the White House and President Obama, a well-known Flynn critic.

"He, like us, is concerned with over sharing," Strzok texted Page on Jan. 3, 2017, relating his conversation with Priestap. "Doesn't want Clapper giving CR cuts to WH. All political, just shows our hand and potentially makes enemies."

Page seemed less concerned, knowing that the FBI was set in three days to release its initial assessment of Russian interference in the U.S. election.

"Yeah, but keep in mind we were going to put that in the doc on Friday, with potentially larger distribution than just the DNI," Page texted back.

Strzok responded, "The question is should we, particularly to the entirety of the lame duck usic [U.S Intelligence Community] with partisan axes to grind."

That same day Strzok and Page also discussed in text messages a drama involving one of the Presidential Daily Briefings for Obama.
Posted by: Besoeker || 05/28/2020 03:03 || Comments || Link || E-Mail|| [179 views] Top|| File under:
-Signs, Portents, and the Weather-
COVID-19 'surcharges' take customers by surprise
[Washington Examiner] Some companies are adding coronavirus surcharges to bills, infuriating customers enough to take their business elsewhere.

"Many customers are angry about the changes," wrote Ted Rossman, an industry analyst at CreditCards.com. Rossman noted that roughly 86% of respondents from an American Express survey said they would stop patronizing a business if it applied surcharges to receipts.

A dentist in Florida charged patients $10 to help pay for the personal protective equipment worn by staff, which the mother of one patient felt she was not obligated to pay.

"I don't feel that I'm required to pay that," she told a local news station in Jacksonville, Florida.

In Texas, a hair salon added a $3 "sanitation" fee to customers' receipts. The owner of the salon said the extra charge was to cover new expenses that are now required to run a business.

"The cost of reopening includes all the extra supplies that we need and all the cleaning supplies that we need. It's worth it! It's absolutely worth it," Rachel Gower, owner of the Upper Hand Salon, told the local ABC news station.
Posted by: Besoeker || 05/28/2020 07:52 || Comments || Link || E-Mail|| [324 views] Top|| File under:
A Plague of Monsters
[American Thinker] Criminal terrorists attacked us on 9/11, and nations of the world united to treat us all like criminals and turn the fun and exciting world of air travel into an experience redolent of herding livestock to market.

Nineteen years later, a virus outbreak happens, and governments of the world — upon advice of the experts — treat us like infected patients, demanding we quarantine ourselves and cease all economic and social activities. Is this the first time democratic governments have quarantined people who were not sick?

COVID-19 is serious, highly transmissible, and lethal to a minuscule number of people, and we are past the point of being able to contain and eliminate it. Cowering in our homes, eschewing human contact, and wearing masks is not about saving lives; it is delaying deaths — or, if you prefer the sterile words of the experts, flattening the curve.

We're seeing how the shadow of totalitarianism can darken even the sunniest landscape: paternalistic governors issue decrees and edicts to their benighted subjects, unelected bureaucrats handle enforcement, and millions of miserable human beings discover the giddy frisson of snitching on neighbors.

Autocrats don't rely on bootheels and rifle butts alone. They absolutely cannot survive without press propagandists, spying rat finks, and leagues of toadies throughout society parroting the propaganda and cajoling fellow subjects into compliance.

The Infotainment Media Complex abets the tyranny by censoring dissent and force-feeding us morality tales about some dumb bubba who scoffed at the experts but ended up killing his family with COVID-19. Is anyone else tired of the crowds of liberal arts majors and J School grads shouting "SCIENCE!" like a twisted Thomas Dolby tribute choir?
Posted by: Besoeker || 05/28/2020 02:24 || Comments || Link || E-Mail|| [107 views] Top|| File under:
Government
Coronavirus Propaganda Mimics War Propaganda
[Mises.org] In the period leading up to the US invasion of Iraq in 2003, the Bush administration and its media accomplices waged a relentless propaganda campaign to win political support for what turned out to be one of the most disastrous foreign policy mistakes in American history.


Oh lord. This is what happens when you let economists think about things other than money.

Nearly two decades later, with perhaps a million dead Iraqis and thousands of dead American soldiers, we are still paying for that mistake.


I s'pose it could be argued that we should have dropped a few Daisy Cutters or neutron bombs, then warned them not to catch our attention again, but Dave D. laid out why that should not be our first choice that first time. I have the link somewhere — if I find it I'll add it in the comments, or perhaps he will if he happens to wander in today...

Vice President Dick Cheney, Attorney General John Ashcroft, Assistant Attorney General John Yoo, and Defense Secretary Donald Rumsfeld, were key players behind the propaganda‐which we can define as purposeful use of information and misinformation to manipulate public opinion in favor of state action. Iraq and its president Saddam Hussein were the ostensible focus, but their greater goal was to make the case for a broader and open-ended "War on Terror." ​


That's one name for the current phase of the 1300+ year Muslim conquest of the world in the name of Islam. The Prophet Mohammed (bees piss on his knees) started it in the 7th century AD, and it won't end until they either conquer or are destroyed.

So they created a narrative using a mélange of half-truths, faintly plausible fabrications, and outright lies:


Bull. Shit. They should be ashamed to even think such things.
Iraq and the nefarious Saddam Hussein were "behind," i.e., backing, the Saudi terrorists responsible for 9-11 attacks on the US;


...not backing, but certainly training them at Salman Pak. The reports are in our archives.



Hussein and his government were stockpiling yellowcake uranium in an effort to develop nuclear capability;


Yep. Killed some entrepreneurial locals who discovered it and thought it was pretty. The reports are in our archives. Some of our Rantburgers can talk about it more directly, if they're willing.

Hussein was connected with al-Qaeda


...Al Qaeda and all the other Sunni and secular Arab terror groups, not to mention most of the others that wanted to learn how to hijack airplanes and make explosives. Again, Salman Pak stories are scattered throughout the Rantburg archives...

Iran was lurking in the background as a state sponsor of terrorism, coordinating and facilitating attacks against the US in coordination with Hamas;


...also in our archives, including in recent days...



Hezbollah, al-Qaeda, and other terror groups were working against the US across the Middle East in some kind of murky but coordinated effort;


Duh!



We have to "fight them over there so we don't have to fight them over here";


That is a matter of taste, of course — some think it's unsportsmanlike to not let them get at our civilians at home, just like we let a nice variety of narco-gangs fight over territory in our city ghettos...

The Iraqis would welcome our troops as liberators.


And so they did. Once again we have articles, photos, and video in the Rantburg archives.
And so forth.
But the propaganda "worked" in the most meaningful sense: Congress voted nearly 3–1 in favor of military action against Iraq, and Gallup showed 72 percent of Americans supporting the invasion as it commenced in 2003. Media outlets across the spectrum such as the Washington Post cheered the war. National Review dutifully did its part, labeling Pat Buchanan, Ron Paul, Justin Raimondo, Lew Rockwell, and other outspoken opponents of the invasion as "unpatriotic conservatives."


Et cetera at length, turned to the WuHu Flu issue. After that introduction I can't be bothered to read further. So if you do, dear Reader, feel free to comment on it for us.
Posted by: Clem || 05/28/2020 00:00 || Comments || Link || E-Mail|| [121 views] Top|| File under:
Home Front: Politix
This Election Is Republicans v. China – Oops, I Mean Democrats
It's Kurt VPN via Instapundit


It's pretty clear who the commie bastards known for their shoddy lab practices and their weird fetish for gnawing on pangolins badly want to win in November, and is not Trump and the Republicans. The Chinese communists want their money's worth, and they will go all-in for the Democrats who find the chance to hurt Trump at the same time they hurt America too delicious to pass up. Plus, the Dems heartily approve of what Mao's Pals are doing to freedom-loving Hong Kongers, seeing it as a template for what they would love to do to freedom-loving us.

We need to understand and accept that a vote for anyone with a "D" is a vote for Xi.
Posted by: g(r)omgoru || 05/28/2020 14:36 || Comments || Link || E-Mail|| [68 views] Top|| File under:
Democrat Governors Will Drop Neutron Bombs on Their States to Take Out T...
[Rush Limbaugh] RUSH: We talk about the blue states and the blue state governors and their maintaining the lockdowns in their states. One of the things that we have to be concerned about in terms of getting the economy ramped up -- because Trump has a new phrase, "Transition to Greatness." Trump are is promising economic growth next year, 2021.

He promised Americans that they're gonna see some great numbers in the fourth quarter of this year. Trump is promoting a future economic recovery. It's a Transition to Greatness. "You're gonna see some great numbers in the fourth quarter, and you're gonna end up doing a great year next year," Trump was quoted by the AP. He said, "We built the greatest economy in the world. I'll do it a second time."

Now, some of the people in the Drive-By Media are saying, "Trump's new Slogan Is a Confession of Failure -- 'Transition to Greatness' is a corporate-style euphemism that tries to spin a collapse as a success." This is happening at the Atlantic, which just got through laying off a hundred people -- which Trump, by the way, touted.

So here's this bunch laying off a hundred people trying to tell us that Trump doesn't know what he's talking about, that his new slogan, Transition to Greatness, is actually a concession of failure -- that any reference to making America great again is an admission of failure. Trump's not responsible for this, any more than anybody else on that task force or any other position of authority who demanded the lockdowns.

They had to lie to him about all these computer models to get him to go along with it. All it took was one number, folks, if you remember. They told him, "If we don't anything, 2.2 million people will die." That phony model from the U.K. said 2.2 million would die. That model was done without factoring any kinds of social distancing or mitigation, and once that modeler plugged in social distancing, that 2.2 million became 500,000.

That was still out of whack. He said 500,000 people would die in the U.K. He revised that to 20,000. These models have been worthless. They have yet to be right about anything. Yet they remain quoted, and they remain consulted. Here's the thing about the blue state governors and the shutdowns, because there is one thing about this that I am worried about, and I'll admit it to you.

Our country cannot fully recover without the California and New York state economies participating, and we know it and they know it. Gavin Newsom knows it, and so does Fredo Jr. know it. Andrew Cuomo knows it. The longer they... Why do you think California and New York are not even talking about opening? California and New York say, "We're shutting down for the rest of the summer."

These birdbrains in California -- these public health officials and the city council, town council, board of supervisors, whatever -- say, "Yes. We're gonna maintain shelter-in-place through the summer, through the end of July, maybe into August." They know what they're doing. Gavin Newsom's doing the same thing, and the longer New York and California stay stagnant, the more it's going to impede the nationwide economic recovery and boost.
Posted by: Besoeker || 05/28/2020 03:28 || Comments || Link || E-Mail|| [428 views] Top|| File under:
President Trump is trying to revive the economy while Illinois and other blue states are actively seeking to keep it in depression
[American Thinker] In Illinois, our Legislature just had a grueling four days in Springfield, where they passed whatever they wanted. When Democrats have huge majorities in the House and Senate and control the governor's mansion, it is not tough to pass what the speaker of over thirty years wants.

Illinois has a constitution that requires a balanced budget, so the budget they passed borrowed $5 billion from the federal government and left a $6-billion deficit. We have hundreds of billions in actual debt and unfunded liabilities; how is this in adherence to the constitution?

Since the work was so tough, the legislators gave themselves an almost 3% raise. Everyone should remember that while the Democrats intentionally keep millions unemployed in Illinois and tens of thousands of businesses closed or in limited capacity, almost every state employee, whether essential or non-essential, gets paid and gets raises and generous benefits. The private sector is clearly expendable to Democrats.

The Legislature was able to come up with detailed language on a constitutional amendment to change the income tax system from a flat tax to a graduated tax. Here is how specific it is.
Posted by: Besoeker || 05/28/2020 02:31 || Comments || Link || E-Mail|| [175 views] Top|| File under:
Home Front: Culture Wars
Amazon Blocks customer's negative comment on China toilet tissue
[PJMedia] I decided to order some safety stock of toilet paper from Amazon. I ordered a 20 pack of toilet paper.

Wait time was going to be long, but no big deal since I already had a bunch of toilet paper here. No doubt, the stuff was coming from China.

Well, it finally arrived on Saturday.


[picture of micro rolls]





from Amazon Customer on May 24, 2020 Are you kidding me with this? As you kidding me? So I paid for, and waited 2 months for what turned out to be 1/4 scale rolls of toilet paper. Yay… More Chinese scams. Time to remove this product, Amazon.



amazon response below:


Thank you for submitting a customer review.

Thank you for submitting a customer review on Amazon. After carefully reviewing your submission, your review could not be posted to the website. While we appreciate your time and comments, reviews must adhere to the following guidelines:
Posted by: lord garth || 05/28/2020 00:00 || Comments || Link || E-Mail|| [250 views] Top|| File under: Commies
Who's in the News
43
[untagged]
8
Sublime Porte
7
Commies
4
Govt of Iran
3
Govt of Pakistan
3
Govt of Syria
2
Houthis
1
al-Shabaab (AQ)
1
al-Qaeda
1
Govt of Sudan
1
Tin Hat Dictators, Presidents for Life,
1
Hezbollah
1
Palestinian Authority
1
al-Nusra
1
Taliban
1
Arab Spring
1
Boko Haram (ISIS)
Bookmark
E-Mail Me
The Classics
The O Club
Rantburg Store
The Bloids
The Never-ending Story
Thugburg
Gulf War I
The Way We Were
Bio
Merry-Go-Blog
Hair Through the Ages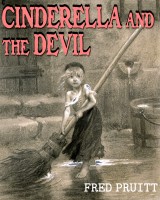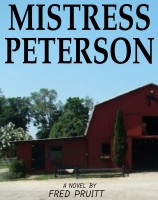 On Sale now!


A multi-volume chronology and reference guide set detailing three years of the Mexican Drug War between 2010 and 2012.

Rantburg.com and borderlandbeat.com correspondent and author Chris Covert presents his first non-fiction work detailing the drug and gang related violence in Mexico.

Chris gives us Mexican press dispatches of drug and gang war violence over three years, presented in a multi volume set intended to chronicle the death, violence and mayhem which has dominated Mexico for six years.
Click here for more information


Meet the Mods
In no particular order...


Steve White
Seafarious
Pappy
lotp
Scooter McGruder
john frum
tu3031
badanov
sherry
ryuge
GolfBravoUSMC
Bright Pebbles
trailing wife
Gloria
Fred
Besoeker
Glenmore
Frank G
3dc
Skidmark
Alaska Paul



Better than the average link...



Rantburg was assembled from recycled algorithms in the United States of America. No trees were destroyed in the production of this weblog. We did hurt some, though. Sorry.
35.172.233.215