-Signs, Portents, and the Weather-
'Sailors Do Not Need to Die': Carrier Captain Pleads for Help as Virus Cases Surge
[Mil.com] The commanding officer of an aircraft carrier sidelined in Guam says there are more than 100 positive cases of the illness caused by the coronavirus among its crew and is calling on Navy leadership to do more to protect the lives of his sailors.

Navy Capt. Brett Crozier, commanding officer of the aircraft carrier Theodore Roosevelt, wrote a four-page letter to his superiors, pleading with them to take action to help stem the spread of COVID-19 cases on his ship. The San Francisco Chronicle obtained a copy of Crozier's letter and broke the story of his stunningly candid request that Navy leaders fix what he says is an ineffective strategy that will only slow the spread on the carrier -- not stop it.

"We are not at war. Sailors do not need to die," the captain wrote. "If we do not act now, we are failing to properly take care of our most trusted asset -- our Sailors."

Between 150 and 200 crew members on the carrier have tested positive for COVID-19, the Chronicle reported. The ship is pierside in Guam, but much of the crew remains on the ship.

Related: 'We Are Putting Lives in Danger': Recruiters Urge Boot Camp Closures Amid Pandemic

The number of COVID-19 cases has spiked in just seven days since the Navy announced the first three positive cases aboard the warship.

Crozier described the spread of the disease as ongoing and accelerating. It's impossible to practice social distancing measures on the ship, he added.

The Navy must offload the entire crew so the sailors can be properly quarantined, which the captain acknowledges is an extraordinary measure. But the ship must be cleaned, he said.
Posted by: Besoeker || 04/01/2020 09:13 || Comments || Link || E-Mail|| [6505 views] Top|| File under:
Coronavirus: The California Herd
VDH. Sorry, Abu Uluque, RJS, and I are too stubborn to die..


[Nat'l Review] By now, California should be, as predicted in so many models, ground zero of infection.

The bluest state's public officials have been warning for weeks that California will be overwhelmed, given federal-government unpreparedness and the purported inefficacy of the local, state, and federal governments.

California governor Gavin Newsom has assured his state that over half of the population ‐ or, in his words, 56 percent ‐ will soon be infected. That is, more than 25 million coronavirus cases are on the horizon, which, at the virus's current fatality rate of 1–2 percent (the ratio of deaths to known positive cases), would mean that the state should anticipate 250,000–500,000 dead Californians in the near future. Los Angeles mayor Eric Garcetti predicted that this week Los Angeles would be short of all sorts of medical supplies as the epidemic killed many hundreds, as is the case in New York City.

It's been well over two months since the first certified coronavirus case in the United States, so one might expect to see early symptoms of the apocalypse recently forecast by Governor Newsom. Yet a number of California's top doctors, epidemiologists, statisticians, and biophysicists ‐ including Stanford's John Ioannides, Michael Levitt, Eran Bendavid, and Jay Bhattacharya ‐ have expressed some skepticism about the bleak models predicting that we are on the verge of a statewide or even national lethal pandemic of biblical proportions.

The skeptics may be right. As of this moment, California's cumulative fatalities attributed to coronavirus are somewhere over 140 deaths, in a state of 40 million. That toll is a relatively confirmable numerator (though coronavirus is not always the sole cause of death), as opposed to the widely unreliable denominator of caseloads (currently about 6,300 in the state) that are judged to be only a fraction of the population that has been tested. The Iceland study, for example, suggests that half of those who are infected show no symptoms. Currently, even with fluctuating statistics, California is suffering roughly about one death to the virus for every 250,000–300,000 of its residents.

The rate certainly will go up each hour, and no doubt in geometric fashion, as the virus spreads. Yet we should remember that California loses about 270,000 lives to all causes every year ‐ meaning, on any given day, around 740 Californians die. So far there is no published clear evidence that in January, February, and March more Americans have died from pneumonia-related diseases than in an average year. Note too that not all deaths attributed to coronavirus are the work of COVID-19 alone; they are often accompanied by advanced age and serious chronic conditions that may have soon led to death without any accompanying viral infection.
Posted by: Frank G || 04/01/2020 00:00 || Comments || Link || E-Mail|| [6512 views] Top|| File under:
Home Front: Politix
Soetoro Takes Rare Public Swipe At Donald Trump Over Coronavirus Response
[Huffpoo] Former President Barack Obama on Tuesday called out President Donald Trump's haphazard handling of the coronavirus pandemic, urging voters to "demand better of our government."

"We've seen all too terribly the consequences of those who denied warnings of a pandemic," Obama tweeted. "We can't afford any more consequences of climate denial. All of us, especially young people, have to demand better of our government at every level and vote this fall," he added.

Obama, who has rarely attacked Trump since leaving office in 2016, did not mention the current U.S. leader by name in the tweet.

Trump has been fiercely criticized for downplaying the threat of the virus for weeks while his administration dithered. He has previously called climate change a "hoax" and his administration has pursued an anti-environment agenda.

Trump has also sought to blame Obama for his own government's botched response to the public health crisis that has sickened more than 188,000 people in the U.S. and killed upwards of 4,000. The U.S. now has more confirmed coronavirus cases than any other country in the world.

Obama linked to a Los Angeles Times article documenting the Trump White House's rollback of Obama-era fuel economy standards with his tweet.
Posted by: Besoeker || 04/01/2020 09:35 || Comments || Link || E-Mail|| [6502 views] Top|| File under:
How coronavirus blew up the plan to take down Trump
[Politico] For many Democrats, it's the election of a lifetime. Yet the question preoccupying the party for several days this month was whether their presumptive presidential nominee, Joe Biden, could get the webcast working in his rec room.

It was a telling obsession, one that revealed the extent of the party's anxiety as it comes to a nail-biting conclusion: Despite all the arguments Democrats have crafted and all the evidence they have amassed against Donald Trump, his reelection is likely to rise or fall on his handling of the coronavirus crisis and its fallout alone.

"It's the most dramatic example I can think of in my lifetime about how you cannot control the agenda," said Les Francis, a Democratic strategist and former deputy White House chief of staff in the Carter administration.

"If life were fair," he said, Trump would already be paying a price for his chaotic handling of the pandemic. Instead, the president's approval rating has not taken a hit, and the dominant images are of him "at the podium in the White House, quote, in charge," Francis said. "If those stick and they're not countered effectively, he could get reelected."
Posted by: Besoeker || 04/01/2020 01:26 || Comments || Link || E-Mail|| [6476 views] Top|| File under:
Post-Virus, When are We Going to Start Thinking?
[AMERICANTHINKER] China? It is doing what lefty totalitarian dictatorships are good at: jailing its people and prompting its useful idiots abroad to broadcast its totalitarian propaganda.

Progressive activists? They got busy calling Trump a racist for stopping flights from China and then calling the American people racists for disdaining the elite-approved name for the disease coined by international babus bureaucrats.

Congerscritters? They got to work on a hand-out-the-loot stimulus bill, which only got held up for a week when the progressive activists got Nancy San Fran Nan Pelosi

Congresswoman-for-Life from the San Francisco Bay Area, born into a family of professional politicians. On-again-off-again Speaker of the House. It's not her fault when they lose, but it's her accomplishment when they win. Noted for her heavily botoxed grimace and occasional senior... uhhh... moments...
to try to divert some of the loot to vital progressive activism.

Federal Reserve? It got right to work printing money.

Nancy Pelosi? She went on the Sunday talk shows to propose an investigation.

Truckers? They marched towards the sound of the guns and insisted on keeping roadside facilities open.

Media? They worked on finding five ways from Sunday to blame the whole thing on Trump.

Trump? He is trying to stay two days ahead of conventional wisdom so he looks like a leader.

Young people? They are acting as though they were immortal.

Second-tier Democratic governors? They are making sure that nobody tries the Trump-boosted hydroxychloroquine treatment.

"Very Conservatives?" They report being "calm."

"Very Liberals?" They lead the nation in being "afraid" and "angry."
Posted by: Fred || 04/01/2020 00:00 || Comments || Link || E-Mail|| [6482 views] Top|| File under:
Science & Technology
It's Time to Face Facts, America: Masks Work
Wired via Instapundit


WHEN YOU LOOK at photos of Americans during the 1918 influenza pandemic, one feature stands out above all else: masks. Fabric, usually white gauze, covers nearly every face. Across the country, public health experts recommended universal mask wearing, and some cities ordered residents to wear them under penalty of fine or imprisonment. The Red Cross made thousands of cloth masks and distributed them for free. Newspapers published instructions for sewing masks at home. "Make any kind of a mask ... and use it immediately and at all times," the Boston commissioner of health pleaded. "Even a handkerchief held in place over the face is better than nothing."

...In the past few months, with medical supplies dangerously diminished, the CDC, US surgeon general Jerome Adams, and the World Health Organization have urged people not to buy masks, paradoxically claiming that masks are both essential for the safety of health care workers and incapable of protecting the public from Covid-19.
Posted by: g(r)omgoru || 04/01/2020 03:36 || Comments || Link || E-Mail|| [6518 views] Top|| File under:
A Coronavirus Vaccine Is Coming. And It Will Work.
CJ via Instapundit


The biopharmaceutical industry will be able to make a Covid-19 vaccine‐ probably a few of them‐using various existing vaccine technologies. But many people worry that Covid-19 will mutate and evade our vaccines, as the flu virus does each season. Covid-19 is fundamentally different from flu viruses, though, in ways that will allow our first-generation vaccines to hold up well. To the extent that Covid does mutate, it's likely to do so much more slowly than the flu virus does, buying us time to create new and improved vaccines.

Every virus has a genome composed of genetic material (either RNA or DNA) that encodes instructions for replicating the virus. When a virus infects a cell, it accesses machinery for making copies of its genomic instructions and follows those instructions to make viral proteins that assemble, with copies of the instructions, to form more viruses (which then pop out of the cell to infect new cells, either in the same host or in someone new).

There is a critical difference between coronaviruses and flu. The novel coronavirus genome is made of one long strand of genetic code. This makes it an "unsegmented" virus‐like a set of instructions that fit on a single page. The flu virus has eight genomic segments, so its code fits on eight "pages." That's not common for viruses, and it gives the flu a special ability. Because the major parts of the flu virus are described on separate pages (segments) of its genome, when two different flu viruses infect the same cell, they can swap pages.

Imagine two people with eight-page reports fighting over a copy machine. In the tussle, some copies might turn out to have a mix of pages from two different reports. This page-swapping process, where viruses exchange parts of their genome, is called reassortment. The flu can change rapidly when multiple strains pass through the same host. But coronavirus, as a one-page report, tends to stay together, and while coronaviruses can swap sections‐in a process known as recombination‐it is difficult to achieve and thus rare. (Imagine two pages ripping in the same way and swapping pieces that get glued together again.)

Coronavirus does mutate. All viruses mutate, in a way that can be likened to typos introduced by the copying process. Instead of a copy machine, imagine that a page of text is read by a scanner that then attempts to transcribe the words into a text file. The scanner may transcribe a page of text imperfectly, introducing a "I" for a "l," and when that's printed out and then scanned again, the scanner makes more transcription mistakes on top of the old ones. After many cycles, the accumulating mutations in the code cause features of the virus to change gradually, a process called "drift." When flu virus swaps entire pages with a different flu virus in a reassortment, we call that "shift." Drift through typos tends to cause small changes. Shift through reassortment causes bigger ones.

A vaccine is like a description of a wanted criminal: it tells your immune cells whom to look out for. So long as the suspect's appearance doesn't change too much, then the vaccine works. To the extent that the flu virus we see one year is only slightly different than the ones we've seen in recent years, our immune systems are at least partially prepared, and so we are partly protected. Even if we do get infected, it might be a milder illness because our immune system can react more quickly to fight it off.

Laboratories around the world are constantly surveilling today's flu strains and giving flu-vaccine manufacturers a heads'-up as to what the viruses look like. So if we see a new strain of flu in Asia, it's probably a good idea to start making a vaccine against it for the U.S. before that strain comes to our shores. Because large-scale manufacturing of current flu vaccines takes about six months from the time when we spot a new flu strain, the vaccines are six months out of date by the time we get them. Some years, the flu swaps out a genomic page with a less familiar strain‐maybe one we haven't seen for a decade or so‐and we get the vaccine wrong. When that happens, we suffer through a bad flu season, since our immune systems are less ready to fight it off.

In the worst case, the flu can suddenly pick up a page from a bird- or pig-flu strain to which most humans have had zero exposure. This can be far more deadly, because the new virus can evade our herd immunity entirely, cutting through the population unopposed. That's a flu pandemic.

Today's novel coronavirus was brewing within bats for a long time, mutating into its current form through various typos and, to a lesser extent, rare recombination events among coronaviruses. Now that it's here, it's as new to us as a shifted flu strain that we've never seen before, and it's causing a pandemic. But once we've developed a vaccine for this strain‐and once we've all taken it‐we'll have herd immunity to it.
Posted by: g(r)omgoru || 04/01/2020 03:03 || Comments || Link || E-Mail|| [6484 views] Top|| File under:
Who's in the News
40
[untagged]
10
Sublime Porte
3
Govt of Iran
2
Govt of Iran Proxies
2
Govt of Syria
2
Hezbollah
2
Govt of Pakistan
2
Commies
2
Tablighi Jamaat
1
Islamic State
1
Arab Spring
1
Hamas
1
Govt of Iraq
1
Taliban
1
Palestinian Authority
Bookmark
E-Mail Me
The Classics
The O Club
Rantburg Store
The Bloids
The Never-ending Story
Thugburg
Gulf War I
The Way We Were
Bio
Merry-Go-Blog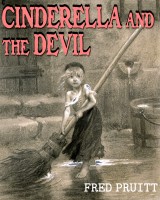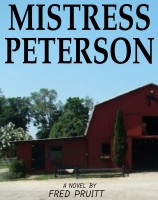 On Sale now!


A multi-volume chronology and reference guide set detailing three years of the Mexican Drug War between 2010 and 2012.

Rantburg.com and borderlandbeat.com correspondent and author Chris Covert presents his first non-fiction work detailing the drug and gang related violence in Mexico.

Chris gives us Mexican press dispatches of drug and gang war violence over three years, presented in a multi volume set intended to chronicle the death, violence and mayhem which has dominated Mexico for six years.
Click here for more information


Meet the Mods
In no particular order...


Steve White
Seafarious
Pappy
lotp
Scooter McGruder
john frum
tu3031
badanov
sherry
ryuge
GolfBravoUSMC
Bright Pebbles
trailing wife
Gloria
Fred
Besoeker
Glenmore
Frank G
3dc
Skidmark
Alaska Paul



Better than the average link...



Rantburg was assembled from recycled algorithms in the United States of America. No trees were destroyed in the production of this weblog. We did hurt some, though. Sorry.
44.192.25.113

Help keep the Burg running! Paypal: