-Signs, Portents, and the Weather-
Italian State Media In 2015 Exposed Chinese Biological Experiments With Coronavirus To Infect Humans
[GreatGameIndia] Five years ago, Italian state owned media Company, Rai ‐ Radiotelevisione Italiana, exposed dark efforts by China on viruses. The video, which was broadcast in November, 2015, showed how Chinese scientists were doing biological experiments on a SARS connected virus believed to be Coronavirus, derived from bats and mice, asking whether it was worth the risk in order to be able to modify the virus for compatibility with human organisms.

EXCLUSIVE:


Coronavirus Bioweapon ‐ How China Stole Coronavirus From Canada And Weaponized It (watch here Visualizing The Secret History Of Coronavirus)


Watch the exclusive interview of Bioweapons Expert Dr. Francis Boyle on Coronavirus Biological Warfare blocked by the Deep State

CHINESE BIOLOGICAL EXPERIMENTS
Chinese scientists have created a pulmonary supervirus from bats and mice only for study reasons but there are many questionable aspects to this. Is it worth the risk? It's an experiment, of course, but it is worrisome. It worries many scientists: It is a group of Chinese researchers attaching a protein taken from bats to the SARS virus, Acute Pneumonia, derived from mice. The output is a super coronavirus that could affect man. It remains closed in laboratories and it is only for study purposes, but is it worth the risk ‐ creating such a great threat only for examination purposes?

The debate about the risks of research is as old as science itself. Like the myth of Icarus, who plunged from the Sky and perished in the sea, having gone too close to the Sun with the wings of wax designed by his father!
Posted by: Besoeker || 03/31/2020 08:44 || Comments || Link || E-Mail|| [182 views] Top|| File under:
Covid-19: Macron's conflicting crisis communication
[Modern Diplomacy] 2020 started in France with a strike from the SNCF national railway workers who were massively protesting against the ongoing reforms of their special pension system. This crisis shortly spread out to an important proportion of the french population, who rallied to this cause and challenged an executive power considered as elitist. Two months later, France is confronted to an unprecedented health crisis of a virus, the covid-19, that originated in china and quickly affected the whole world. Macron is therefore facing a major challenge : bring out of a crisis a country already in crisis, which no longer believes in its president.

First it is to be noted that the government was clearly walking on eggshells since the beginning of the crisis. The 4th march, the government spokesperson, Sibeth Ndiaye , wrongly stated that drastic measures such as closing schools in France was not necessary and that "French citizens should continue to live normally". A few days later, Emmanuel Macron went with his wife to the theatre, in order to encourage the French " to continue to go out despite the coronavirus pandemic". He even claimed : "Life goes on. There is no reason, except for the vulnerable populations, to change our habits of going out."

One week later, the 12th march, the Head of State, spoke to the French for the first time since the beginning of the health crisis, in a completely different tone. "France is facing the most serious health crisis in a century". It is with these words that Emmanuel Macron positioned himself as the leader of a war of another kind. Among other things, he announced the closure of schools (which was in complete contradiction with the most recent government communication). He also praised the welfare state, words that have hardly been heard in his voice since his election. Then the 14th march Edouard Philippe, the Prime Minister, faced with the accelerated spread of the virus and the number of people hospitalized in intensive care units, announced a reinforcement of the barrier measures of "social distancing", with the closure at midnight of all places receiving non-essential public: restaurants, cafés, cinemas, nightclubs. The strict travel restriction for at least 15 days was announced by Macron the 16th march. A fortnight postponed by a fortnight, a concept french citizens quickly understood.

In this context, how can the French population not criticize the executive for not having anticipated this crisis? How can one feel safe when the government itself seems to be lost? In fact, quickly the public opinion stressed that public expectations during this period focused more on "masks, tests and post-crisis concerns" than on any need to see a Head of State play "Georges Clemenceau visiting the trenches". Regarding the masks, the stocks were soon empty and adding to the government's mistake, the French were lied to at the beginning of the crisis by saying that the masks were useless if we were not sick. Another political absurdity, is the fact that the government has allowed the first round of municipal elections, even though it has repeatedly ordered french people to "stay home." An executive branch weakened by the former Minister of Health, Agnès Buzyn, who claimed to have warned Édouard Philippe and Emmanuel Macron as early as January of the impossibility of holding municipal elections because of the epidemic.
Posted by: Besoeker || 03/31/2020 08:33 || Comments || Link || E-Mail|| [67 views] Top|| File under:
A bit more on Doctor Didier Raoult
[Politico] PARIS ‐ Sitting behind his desk in a hospital in the southern French city of Marseille, Didier Raoult has convinced thousands, including the U.S. president, that a common antimalarial drug can save people infected by Covid-19.

In a few short weeks, the controversial microbiologist has become France's best-known doctor after announcing the coronavirus "endgame" on Youtube.

He is also a ticking time bomb for the government and health authorities, as his supporters and some high-profile politicians challenge official policy on battling the coronavirus.

"Why don't we use it?" Bruno Retailleau, the head of conservative group Les Républicains in the Senate, asked on France Inter. "It has one advantage: It is not expensive. ... Is it because Big Pharma labs would like to make money on the back of our fellow citizens?" he added.

The antimalarial chloroquine and its related compound, hydroxychloroquine, have been the focus of intense debate in France since Raoult, the head of a university hospital institute in Marseille, announced what he said were promising results on a small sample of patients in late February.

Since then, people have been queuing outside his hospital to get treatment, despite warnings from the scientific community about problems with the way Raoult designed and carried out his trials ‐ the results of which were not peer-reviewed prior to publication.
Posted by: Besoeker || 03/31/2020 07:08 || Comments || Link || E-Mail|| [180 views] Top|| File under:
Anti-Semitism on the rise, Jews blamed for coronavirus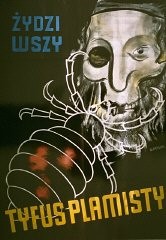 From a comment posted this morning by g(r)om.


[Ynet] Jewish World - Anti-Semitism on the rise, Jews blamed for coronavirus.

The Foreign Ministry has reached out to social media platforms requesting they monitor and bloc such content but some have politely declined to act citing a manpower shortage due to the coronavirus pandemic.

In a document prepared by the ministry, malicious conspiracy theories, some contradictory, are being spread blaming Israel and Jews for the spread of the virus in order to thin out the world population and profit from a vaccination.

These posts are most common in the U.S., France, and Germany where anti-Semitism has been on the rise, but are seen in the Arab and Muslim world as well.

The ministry is monitoring these posts and has instructed embassies to urge their host government to act in order to remove them from social media and bloc the disseminators of such content.

Ran Yaakoby, who heads the Department for Combating Antisemitism said social platforms are being asked to act. Some have promised to investigate and bloc these posts but some have politely declined, claiming they are swamped by coronavirus content and do not have the manpower to deal with this problem.
Posted by: Besoeker || 03/31/2020 02:52 || Comments || Link || E-Mail|| [162 views] Top|| File under:
The Chinese Communist Party v America
[The American Mind] In wars, men die.

President Trump has taken bold and decisive steps to stop the spread of the Wuhan virus across America. In doing so, he has become a wartime president. But the enemy he is fighting is the Chinese Communist Party. Long before this crisis, the CCP was waging political and economic war against the United States. The Wuhan virus is merely another weapon in this war. As a nation we need to understand this immediately, since the first casualty has been the material well-being of the American people.

OUR FOE
Let us first consider our enemy.

The Chinese Communist Party, led by Chairman Xi Jinping, has a membership of 90 million out of a country of 1.4 billion. Not all may be doctrinaire Marxists or Maoists, but they form a ruling elite for a regime that has managed to bring wealth and prestige to a once-poor people. They have overseen the building of a modern industrial base, and the creation of a first-world military complete with an advanced nuclear arsenal. Their intelligence services are larger and more sophisticated than those of any other nation on earth.

At the heart of China's communist ideology is a deep-seated resentment against the world. After the Century of Humiliation where China was exploited by the Western powers, Russia, and Japan, they are committed to never letting that happen again.

If one doubts the CCP's resolve, one need look no further than the fact that they have killed, through famine and other means, almost 100 million of their own countrymen in a series of communist social and economic reforms they believed necessary to modernize their country. In other words, these are not a people to be taken lightly. The presidency of Donald Trump presents the greatest strategic threat to their desire to establish themselves as the world's preeminent economic and military power.

Although it is not the position of our government that the CCP was behind the creation and weaponization of the Chinese virus, we need to at least entertain the notion that a nation that has, in the recent past, killed tens of millions of its own people would not think twice about killing thousands or even millions of other peoples from other countries if it meant putting them in a greater strategic position and helping them fulfill their objective of a communist world order.

What is indisputable is the fact that the CCP almost immediately began to position the virus as a political and economic weapon against the United States. Whether the virus occurred naturally or was accidentally released from a laboratory, our Center for Disease Control was not, and has not, been given access to Wuhan. Either there was something they wanted to keep from the United States, or they sought to send a hostile message to the United States about their intentions.

A MIGHTY SEA
Although the origin of the virus may be unknowable for now, the Chinese response was unambiguous.

The CCP's Xinhua news service threatened Americans that they could plunge us into a "mighty sea of coronavirus" since it was they who controlled the supply chain for the active pharmaceutical ingredients used in the production of 90% of our medicines.
Posted by: Besoeker || 03/31/2020 02:48 || Comments || Link || E-Mail|| [273 views] Top|| File under:
Unpacking China's Viral Propaganda War
[Real Clear Investigations] China is waging a propaganda war against the coronavirus on several fronts. In addition to its well-documented efforts to deflect attention from its early suppression of information about the disease and to claim that it has among all nations now halted the scourge, it is also pushing an alternative explanation of its origins‐namely that it didn't start in Wuhan after all, but was a creation of a military biochemical lab in the United States and was brought to China by an American team that competed in the Military World Games in Wuhan last October.

While that conspiracy theory was quickly noted and dismissed in much of the West, it is continuing and broadening all over social media in China ‐ a country that strictly monitors what appears on its online platforms, regularly scrubbing it of what the authorities call "rumors." But a lot of it, put on platforms that are banned in China, seems aimed outward, part of a concerted effort to convince the world that China, once the villain of the coronavirus story, is actually its hero, and that the real villain is America.

Its effectiveness may provide a new illustration of how fake news, if repeated loudly and often enough, uses social media as a carrier to spread misinformation around the globe.

Recently, for example, Global Times, an English-language mouthpiece of the Chinese Communist Party, called on the American government to release the medical records of all the members of the American team that competed in Wuhan, so as "to end the conjecture about U.S. military personnel bringing Covid-19 to China." In asking the United States to be "transparent," the paper was giving credence to a claim at the heart of the conspiracy theory, that a 50-year-old bicycle racer named Maatje Benassi, a member of the American delegation, was "patient zero," the first victim of the disease, which would mean that the virus was brought to China by the United States. This claim has been amplified across Twitter.

Among the ironies in this is that the demand for transparency is coming from China, one of the most secretive and opaque regimes in history. Another is that the idea that Benassi is "patient zero" stems from an American conspiracy theorist named George Webb. In a Youtube video earlier this month, Webb advanced that notion, along with the theory that the virus was created, not in China, but at Fort Detrick in Maryland.
Posted by: Besoeker || 03/31/2020 02:32 || Comments || Link || E-Mail|| [82 views] Top|| File under:
U.S. spies find coronavirus spread in China, North Korea, Russia hard to chart
WASHINGTON (Reuters) - As U.S. spy agencies seek to assemble a precise picture of the world's coronavirus outbreaks, they are finding serious gaps in their ability to assess the situation in China, Russia and North Korea, according to five U.S. government sources familiar with the intelligence reporting.

The agencies also have limited insight into the full impact of the pandemic in Iran, although information on infections and deaths among the ruling class and public is becoming more available on official and social media, two sources said.

The four countries are known by U.S. spy agencies as "hard targets" because of the heavy state controls on information and the difficulty, even in normal times, of collecting intelligence from within their closed leadership circles.


But that is your job and has been for 60-80 years or so.


An accurate assessment of those countries' outbreaks would aid U.S. and international efforts to limit the human and economic tolls from COVID-19, the disease caused by the coronavirus, experts say.

The agencies are not just looking for accurate numbers, but also for any signs of the political ramifications of how the crisis is being handled.

"We want to have as close an accurate, real-time understanding of where the global hotspots are and where they are evolving," said Jeremy Konyndyk, an expert at the Center for Global Development thinktank, who led the Office of U.S. Foreign Disaster Assistance from 2013 to 2017, including the U.S. response to the Ebola outbreak. "The world is not going to get rid of this thing until we get rid of it everywhere."


Truly the global view.


U.S. intelligence agencies first began reporting on the coronavirus in January and provided early warnings to lawmakers on the outbreak in China, where it originated in the city of Wuhan late last year, said the sources, who asked not to be named in order to speak freely about intelligence matters.

The pandemic has grown to nearly 740,000 cases in some 200 countries and territories, Reuters figures show, with the United States now reporting the most cases at more than 152,000.

The Office of the Director of National Intelligence, which oversees the 17 U.S. intelligence agencies, declined to comment.


He'd likely rather not comment on intelligence community lame excuses and gross failures.
Posted by: Besoeker || 03/31/2020 02:12 || Comments || Link || E-Mail|| [192 views] Top|| File under:
California and New York sowed the seeds of their destruction
[American Thinker] Trump has not been perfect in managing the coronavirus situation, in large part because perfection in these situations is illusory. From the start, the available information about the coronavirus has been fluid, whether because of China's lies, the inherent variability of an unknown virus, or the different outcomes in different nations.

Nevertheless, Trump is a naturally proactive person, and he has been responsive in essential ways to the black swan that is the coronavirus. His two most significant moves were to ban flights from China and then, as the situation in Europe deteriorated, flights from Europe, too.

Trump took other important steps as well. He cut the red tape that was preventing the U.S. from having functional coronavirus test kits. He also harnessed the American private sector in a way that hasn't been done since World War II. This is why, despite past Obama administration negligence, America is coming up to speed with the N95 masks that health care workers need.

Democrats' response to the coronavirus has been to complain about Trump ‐ that is, when the Democrats aren't panicking about shortages of masks and respirators. Those shortages are especially concerning in New York and California, two of the states hardest hit by the coronavirus epidemic.

That's why it's so fascinating to learn that both New York and California sowed the seeds of their own destruction when they failed to take necessary steps to replenish supplies that got diminished when H1N1 hit America. Interestingly, that virus, which occurred on Obama's watch, sickened 60.8 million Americans, resulted in 274,000 hospitalizations, and killed 12,469 people with nary a peep from the media. Not all epidemics are created equal.

But back to California and New York. RedState ably summarizes what happened in California:
Posted by: Besoeker || 03/31/2020 01:25 || Comments || Link || E-Mail|| [338 views] Top|| File under:
How China's Lies Brought the World to Its Knees
[American Greatness] Unbowed, Beijing is now waging a disinformation campaign against the U.S., while redirecting and withholding medicine and supplies.

The breathtaking negligence of Communist Party officials for over a month after the COVID-19 outbreak led directly to the pandemic now rampaging across the world.

From ordering Chinese scientists to destroy evidence of the virus, to suppressing physician warnings, to turning around ships loaded with vital supplies and threatening to block critical pharmaceuticals so that America might experience "the hell of a novel coronavirus epidemic," there can be no question that when the dust clears, a day of reckoning will be at hand for China.
Continued on Page 49
Posted by: Frank G || 03/31/2020 00:00 || Comments || Link || E-Mail|| [140 views] Top|| File under: Commies
Government
Americans Excitedly Anticipate Getting Paid With Their Own Money
[Babylon Bee] U.S.‐Americans have reported they're very optimistic about the stimulus package passed by Congress last week. In particular, people all around the country are excited to get paid with a little bit of the money that they paid the federal government already.

Americans from all walks of life said they couldn't wait to receive a check with a small percentage of the money the government had already taken from them.
"Sticking it to the MAN in the mirror"
"I can't wait to get that $1,200.00 check of my own money," said one man in Texas, rubbing his hands together. "Surely this will get the economy back on track."

From the rich to the poor, American citizens spent many hours dreaming of all the things they will spend their newfound riches on. "With $1200, I could save enough to pay my taxes on time this year," said one woman in Los Angeles. "Thanks so much, Congress. You're the real heroes here."

A small percentage of the population said they thought it would be way more efficient for the economy if the government just didn't take the money in the first place. These people were shouted down as "libertarian conspiracy theorist wackos" and told to move to Somalia.

Sadly, by the time all the administration costs, government pet projects, and handouts were factored in, the stimulus each American was to receive became a negative amount, forcing Congress to raise taxes to pay for a new stimulus bill.
Posted by: Besoeker || 03/31/2020 07:02 || Comments || Link || E-Mail|| [163 views] Top|| File under:
Will a home antibody test for covid-19 really be a game changer?
h/t Instapundit


[New Scientist] - The UK has ordered 3.5 million antibody tests designed to reveal whether people have been infected with the new coronavirus. The UK's prime minister, Boris Johnson, who today announced he himself has tested positive for the virus, has said these tests will be a "game changer", but the reality is they might not have that much of an impact in the short term.

Almost all testing for the virus around the world is based on looking for its genetic sequence. But such tests require nose or throat swabs to be taken by trained personnel and sent to a specialised lab for analysis, and there is a global shortage of equipment. Genetic tests also detect only active infections.

Antibody tests, by contrast, detect the antibodies our bodies produce to kill the virus, which we keep producing even after the virus is eliminated. These tests can reveal who has been infected even after they have recovered. Handheld tests that require only a drop of blood can give results in 10 minutes, and can be mass produced quickly and cheaply.

If we know someone has had the virus, they can potentially leave their home without risk of being re-infected, which would help countries get moving again. However, the accuracy of the tests has yet to be established. "The one thing that's worse than no test is an inaccurate test," Chris Whitty, the UK's chief medical adviser, said on 25 March. Someone wrongly told they have already had covid-19 could go out and get infected.

How accurate do the tests need to be? "It's very difficult to say," says Emily Adams at the Liverpool School of Tropical Medicine in the UK, who is helping assess the tests developed by Mologic, one of the companies supplying the UK. Part of that process will be working out what accuracy is required for different uses, says Adams.

Ideally, we want to find out whether the thousands of health workers who are currently self-isolating because they or someone else in their home have symptoms that might be covid-19 can get back to work. Unfortunately, the antibody test may not help with this.

The antibody response to the coronavirus may be delayed compared with other infections. The tests can be used only 14 days or more after people develop symptoms, says Adams.


Red line weeks 4.5 - 6, blue line weeks 10 - 12
This also means antibody testing will be of limited use for tracing the contacts of infected people ‐ which many think is crucial for controlling the outbreak ‐ because health authorities will be weeks behind.

Widespread antibody testing will also reveal whether large numbers of mild infections have gone unnoticed. It would be great news if this is the case, allowing many to return to work and meaning that the infection fatality rate is lower than thought. Unfortunately, places like South Korea that have been doing lots of genetic testing haven't found vast numbers of mild cases.

On the plus side, many groups are working on faster genetic tests and on antigen tests that can detect the virus in, say, saliva. Testing widely for both active infections and past infections should be a highly effective combination.


Personally, I have a serious prejudice against the modish "molecular biology" and for immunological methods.
Posted by: g(r)omgoru || 03/31/2020 03:51 || Comments || Link || E-Mail|| [131 views] Top|| File under:
Home Front: Culture Wars
Viral Prerequisites and Nationalist Lessons in Time of Plague
[American Greatness] - President Donald Trump has courted endless controversies for promoting nonconventional policies and entertaining contrarian views. From the outset, he oddly seemed to have believed that having navigated the jungles of the Manhattan real estate market‐crooked politicians, mercurial unions, neighborhood social activists, the green lobby, leery banks, cutthroat rivals‐better prepared him for the job than did a 30-year tenure in the U.S. Senate.

Certainly, candidate and then President Trump's strident distrust of China was annoying to the American establishment. The Left saw China in rosy terms as the "Other" that just did things like airports, high-speed rail, and solar panels better than did America's establishment of geriatric white male has-beens. Many on the Right saw China as a cash cow that was going to take over anyway, so why not milk it before the deluge?

...Trump certainly distrusted globalization. He has waged a veritable multifront war against the overreach of transnational organizations, whether that be the European Union or the various agencies of the United Nations. Even relatively uncontroversial steps, such as greenlighting experimental drugs and off-label uses of old medicines for terminal patients drew the ire of federal bureaucrats and medical schools as potentially dangerous or irrelevant in cost-benefit analyses.

Yet since the outbreak of the virus, Trump's idiosyncratic sixth sense has come in handy. The country is united in its furor at China‐even if it is giving no credit to Trump for being years ahead of where it is now.

No longer is there a national debate over the evils of "protectionism" and "nationalism," but rather over how quickly and effectively can the U.S. return the manufacturing of key medical supplies, pharmaceuticals, strategically vital technologies, and rare earth metals to American shores.

...When Trump issued the key January 31 travel ban that suddenly stopped the arrival of 15,000 visitors per day to the United States from China, the Left was as outraged as it had been with the ban against Libya, North Korea, and Iran. Candidates Joe Biden and Bernie Sanders saw an opening against their presumed 2020 opponent, and quickly sought to demagogue voters with "here-we-go-again" rhetoric that racist Trump is banning free travel of a marginalized people in his habitual "xenophobic" and "racist" fits.

That Trump shortly extended the ban to all of Europe‐and eventually was followed by almost all nations of the world‐did not mean he was not simultaneously caricatured as a nationalist rube. How odd that no prior critical major newspaper, network, or politician has now called for the end of such unnecessary and hurtful bans and the resumption of travel from China without further interruption‐especially now that we are told by CNN and MSNBC that the Communist Party apparat has all but ended the virus or at least is far more competent than the Trump Administration.

...When 150 million Americans were barricaded behind their doors, corporate lawyers did not deliver their food. Dropping Harvey Weinstein's name to the guy shelving hand cleanser didn't mean anything.

The chatterbox Rachel Maddows of the world were not growing fruits, beef, vegetables, and grains for those behind locked doors. Those pro-Chinese NBA stars were not needed to ensure toilet paper on the shelves, any more than loudmouths like Cher and Madonna were up all night in the emergency room or checking groceries at Costco. It was not the beautiful people, not the best and brightest, not the globetrotters and cognoscenti who were pulling the country through, but their antitheses, the rubes and assemblers who never learned to code.

We are learning, belatedly, that Trump was also rightly wary of transnationalism. The World Health Organization in the early weeks of the outbreak was mostly a paid-for Chinese megaphone. Its functionary director propagandized, on Chinese prompts, that the virus was likely not transmissible from human to human and that travel bans were ineffective and thus reflective of Trump's repugnant views.

Americans were startled at how quickly the brotherhood of the European Union collapsed. Within days, individual countries were ignoring the Schengen open-borders rules and reinvented themselves as nations. None were eager to welcome in their neighbors. Few were willing to share medical supplies and key pharmaceuticals across ancient boundaries. And fewer still wished to allow even more illegal aliens from the Middle East and North Africa to continue to pour into their nations.

...In short, Trump's prior initiatives eased the implementation of many of his most effective orders during this crisis. And his general suspicions about China and globalization, his distrust of bureaucratic regulations, his support for domestic production of key industries, his promotion of the interests of farmers and frackers, and his vehement opposition to increased gun control, all reflect a world view of national and self-independence, in which Americans can only count on themselves and their fellow citizens.
Posted by: g(r)omgoru || 03/31/2020 10:18 || Comments || Link || E-Mail|| [105 views] Top|| File under:
Who's in the News
55
[untagged]
6
Commies
4
Sublime Porte
4
Houthis
3
Taliban
3
Arab Spring
3
Govt of Iraq
2
Govt of Iran Proxies
2
Govt of Iran
1
Govt of Saudi Arabia
1
Govt of Syria
1
Tablighi Jamaat
1
Islamic State
1
Hamas
Bookmark
E-Mail Me
The Classics
The O Club
Rantburg Store
The Bloids
The Never-ending Story
Thugburg
Gulf War I
The Way We Were
Bio
Merry-Go-Blog
Hair Through the Ages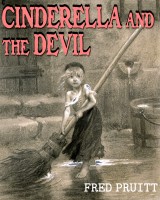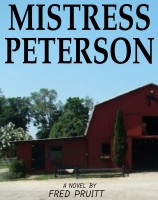 On Sale now!


A multi-volume chronology and reference guide set detailing three years of the Mexican Drug War between 2010 and 2012.

Rantburg.com and borderlandbeat.com correspondent and author Chris Covert presents his first non-fiction work detailing the drug and gang related violence in Mexico.

Chris gives us Mexican press dispatches of drug and gang war violence over three years, presented in a multi volume set intended to chronicle the death, violence and mayhem which has dominated Mexico for six years.
Click here for more information


Meet the Mods
In no particular order...


Steve White
Seafarious
Pappy
lotp
Scooter McGruder
john frum
tu3031
badanov
sherry
ryuge
GolfBravoUSMC
Bright Pebbles
trailing wife
Gloria
Fred
Besoeker
Glenmore
Frank G
3dc
Skidmark
Alaska Paul



Better than the average link...



Rantburg was assembled from recycled algorithms in the United States of America. No trees were destroyed in the production of this weblog. We did hurt some, though. Sorry.
34.204.187.106