-Signs, Portents, and the Weather-
Jeffrey A. Friedberg - This will go on forever
[Watcher of Weasels] As long as there is one democrat (communist), or one liberal (communist) news outlet: this will go on forever.

As long as you have a Biden (who, like Superman, can simply inhale and eradicate all viruses.) Or a DeBlasio (who will "welcome" all illegals.) Or, an Andrew Cuomo who will "organize" everything until it rings like crystal (in an "off the cuff," well-planned death-knell.)

Or‐as long as you have one more dirty little bastard media goon, like a Lemon, Behar, Whoopi, or Whoever else....

...then, this crazed panic will go onward. It will continue. And Americans will continue stupidly giving up their rights‐to democrat (communist) Rulers in duly elected governments.

Kids, there is no way to stop this. No way to shut it down. No way to prevent destruction of America‐or of Common Sense, and The Freedoms we are born to.

America is changed forever, now. No matter what happens. No matter who's in Office. I can hear it now: "If we can save just one child from the coronavirus, we must (insert whatever it is that totalitarians do)...."

And‐get used to it. But, get ahead of it.

About the author: About Jeffrey A. Friedberg, A VIEW FROM THE STREET: Quick, impolite, and to the point.... 291 Articles
A VIEW FROM THE STREET: Does 80 year old, ex-Private Eye, Jeff Friedberg, want to be described as, "a serious observer," a "respectable, civil cataloger of the times," one who should be quoted and spoken of reverently as a competent gatherer of polite, intelligent opinion? 'No, godammit. Because, I'M OLD ENOUGH TO REMEMBER THE REAL AMERICA. I want to get a Message out---past the commie bastard liars infesting the corrupt MSM and political ruling class. To me, the era of polite chit-chat is over—so I might not be polite. Yet, I am still constrained to be, non-offensive, by which only Conservatives seem constrained. BEWARE of democrat ("magical") distractions and red herrings! '"
Posted by: Besoeker || 03/30/2020 10:10 || Comments || Link || E-Mail|| [6476 views] Top|| File under:
French Expert: Second Study Shows Hydroxychloroquine Helps Fight Coronavirus
[Geller Report] Paris (AFP) ‐ The controversial French professor who believes the anti-malaria drug chloroquine can help beat the coronavirus, has claimed that a new study he has conducted confirms its "efficiency" at combatting the virus.

But several other scientists and critics of microbiologist Didier Raoult, who heads the infectious diseases department of La Timone hospital in Marseille, were quick to cast doubt upon his findings.


Critics and naysayers abound.


They said the testing was not carried out in a controlled study and that the results were purely "observational".

Posted by: Besoeker || 03/30/2020 06:17 || Comments || Link || E-Mail|| [6490 views] Top|| File under:
More from Bill & Melinda - 'Gov't dawdling, ten week lockdown necessary'
[ZERO] Microsoft founder and philanthropist Bill Gates was heard on CNN Global Town Hall on Thursday (March 26) as saying six to ten weeks of lockdowns across the country is now necessary to mitigate the spread of COVID-19.

"It is super painful to drive this very high degree of social isolation I call shutdown. The middle course really isn't there because it's hard to say, oh, go back to the theater for a week maybe or maybe not you'll be infected or infecting people," Gates said.

"Until we get the certainty we've hit these low numbers, you know, I doubt even if you told people that they should be buying new houses and cars and hanging out in restaurants, I doubt they're going to want to do that. People want to protect older people," he said.

"This is kind of the nightmare scenario," he said as to what is currently unfolding across the US. As of Saturday morning, there are 105,000 confirmed virus cases and 1,711 deaths. The epicenter of the breakout is New York, with more than 46,000 cases.
Posted by: Besoeker || 03/30/2020 06:04 || Comments || Link || E-Mail|| [6480 views] Top|| File under:
School's Out Forever?
[American Greatness] Homeschooling certainly has its challenges, especially when foisted on families with little or no warning. But many families may find that its benefits outweigh the costs in this time of virus induced homeschooling. Expect the number of permanent homeschoolers to rise as a result.

With just about every public school in the country closed at this time, the only way for kids to get an education is at home. Many see this as nothing less than tragic. Writing in Education Week, Stephen Sawchuk claims that schools are an "absolute necessity for the functioning of civic culture, and even more fundamentally than that, daily life."

If Sawchuk is correct, the country's troubles extend way beyond the Wuhan virus. While shutting down public schools is certainly a massive disruption, our civic culture was just fine before the government's monopoly on education came to be.

The push for the government's role in education began in the 1830s when a group of dedicated reformers declared that state involvement was needed to ensure all children get a better, more unified education. Leading the charge was Bostonian Horace Mann who, with like-minded souls, campaigned for a greater state role in education. They argued that a centrally planned system of tax-funded schools would be superior to the independent and home schools that existed at the time.

As the late Cato Institute scholar Andrew Coulson noted, "Shifting the reins of educational power from private to public hands would, they promised, yield better teaching methods and materials, greater efficiency, superior service to the poor, and a stronger, more cohesive nation. Mann even ventured to predict that if public schooling were widely adopted and given enough time to work, 'nine-tenths of the crimes in the penal code would become obsolete,' and 'the long catalogue of human ills would be abridged.'" (Emphasis added.) While Mann's utopian goals obviously didn't quite work out as planned, they did create a link in people's minds between the "institution of public schooling and the ideals of public education" that tragically still exists.

A look at literacy rates is instructive. In 1840, before compulsory public schools existed, literacy rates were about 90 percent.
Posted by: Besoeker || 03/30/2020 05:58 || Comments || Link || E-Mail|| [6487 views] Top|| File under:
Virus Has Exposed Modern Americans' Disconnect from Reality
[American Greatness] By now, the Wuhan virus has hit home for everyone. Stores ransacked; schools closed; all large gatherings and events canceled; long-distance travel prohibited; pork-filled stimulus bills written and debated; some major cities enforcing mandatory quarantines. People everywhere now remain anxious in their homes and plan to stay there for at least another month, rationing precious toilet paper and keeping updated on the situation.

While the experts claim that little is known about the Wuhan virus, enough is known to suggest that the response has been excessive. While there is a worrying possibility that the Wuhan virus will make a sizable impact on public health (along with the possibility that it probably won't), the hype surrounding it has already created a huge imposition on daily life and cost the global economy trillions of dollars. Everyone must "do their part" to confront the pandemic or face the wrath of their conscientious peers.

This kind of hype and the subsequent reaction to it seems to grow worse with each year. Right before the Wuhan virus, there was President Trump's "historic" impeachment. And before that, there was the death of General Qasem Soleimani and the possibility of World War III. And before that, in no particular order, there was the imminent climate catastrophe, Russian collusion and the Mueller report, the Amazon rainforest burning down, and periodic nuclear threats from North Korea.

People should know better by now, yet they seem to fall for the hype every time‐including many conservatives. The promise of the tech age and the ubiquity of smartphones and the internet was that it would arm people with relevant information and rational courses of action. Rather, it has done the opposite‐magnifying doubts and fears about everything and everyone.

In most cases, the only thing that information technology has done is cause people to become less tethered to reality. Screens now replace people's senses, and the algorithms embedded in social media do people's thinking for them.

As such, most people spend more time in the virtual world and less time in the real one, making them ever more vulnerable to exaggerated doomsday narratives. In particular, this retreat from reality takes a toll on a person's memory, imagination, and common sense.

Remember swine flu? Or bird flu? Or Ebola? Or Zika? Or SARS? Each of these diseases from the past two decades was arguably worse than the Wuhan virus. In the case of swine flu, more than 1,000 people died from it before Obama declared a state of emergency. Big Tech and the mainstream news will never report this. And yet, for all their distrust of the media, people still seem inclined to believe the pundits and clueless scientists over their own experience.

This then leads to a lack of context. Everything seems new and unprecedented, and therefore unknown and scary‐except that this isn't true. Pandemics have always existed, and there are proven ways to deal with them that don't involve shutting down the economy and putting everyone under house arrest.
Posted by: Besoeker || 03/30/2020 05:49 || Comments || Link || E-Mail|| [6522 views] Top|| File under:
Pandemic Historian: Coronavirus 'a Disease of Globalization'
[Breitbart] The Chinese coronavirus "is emphatically a disease of globalization," a pandemic historian at Yale University says.

In an interview published in the Wall Street Journal, Yale University's Frank Snowden ‐ a historian who most recently in 2006 published a book about Italy's eradication of malaria ‐ details how the coronavirus pandemic is threatening the globalist worldview of free movement of people and free trade.

The interview finds the Journal's Jason Willick seemingly admits the coronavirus is tainting globalism and pushing Americans and the peoples of Europe toward nationhood:

Yet while the [bubonic] plague saw power move up from villages and city-states to national capitals, the coronavirus is encouraging a devolution of authority from supranational units to the nation-state. This is most obvious in the European Union, where member states are setting their own responses. Open borders within the EU have been closed, and some countries have restricted export of medical supplies. The virus has heightened tensions between the U.S. and China, as Beijing tries to protect its image and Americans worry about access to medical supply chains. [Emphasis added]

Snowden told the Journal the coronavirus is a direct result of the globalization of the American economy after nearly four decades of free trade policy initiatives:
Posted by: Besoeker || 03/30/2020 05:41 || Comments || Link || E-Mail|| [6493 views] Top|| File under:
FDA dithers over BMI (Battelle Memorial Institute) mask technology approval
[PJ] Ohio Attorney General Dave Yost has had enough of the FDA's dithering over approval of an innovative process that could get millions of N95 masks to hospitals and other healthcare facilities, where they are in critically short supply as the Chinese coronavirus continues to stretch their resources. "If this isn't cleared up by morning, I'm ready to sue the FDA," Yost wrote on his Facebook page on Sunday afternoon.

What's the problem? Yost says the FDA is limiting the number of masks that an Ohio Company, Battelle Memorial Institute, can sterilize for reuse. The company has pioneered a technology that uses hydrogen peroxide vapor to make N95 masks safe for reuse and wants to ramp up production at their facility so they can send the masks where needed, but the FDA essentially shrugged and seemed to say, 'what's the big hurry?'

"The Food and Drug Administration -- after dithering all week -- finally gave Battelle approval to sterilize a measly 10,000 masks a day," Yost said. "They could be doing 160,000 per day."

And while the FDA dithers, grandmas across the nation are hunched over their sewing machines, heroically pumping out handmade masks to help fill the need for the critical protective masks.

"Gov. Mike DeWine has called the President. The FDA commissioner assured him that this would be taken care of. But as of this writing, the FDA has not moved," said Yost.

President Trump praised Battelle on Twitter Saturday, and urged the FDA to move quickly to approve increased production of the masks:


Posted by: Besoeker || 03/30/2020 02:23 || Comments || Link || E-Mail|| [6533 views] Top|| File under:
Globalism gone bust: Italians burn EU flag, vow to leave EU over EU's lousy coronavirus response
[American Thinker] Now that Italy has recorded its 10,000th coronavirus death, a third of the global total, and nearly a thousand just yesterday, Italians are questioning the value of globalism, and more specifically asking what good its European Union membership does it. Sentiment is soaring for getting out and going it alone. Britain did it, why not Italy?

Locals are now burning European Union flags, and Italian politicians are ramping up the talk about getting the heck out of the European Union altogether. I suspected this was going to happen during the Italian balcony singing event, noting that most of the songs sung were classical Italian songs, not global pop hits.

The horror has since increased in that country and here's what's now going around on Twitter:
Posted by: Besoeker || 03/30/2020 02:18 || Comments || Link || E-Mail|| [6473 views] Top|| File under:
Rising to the Challenge: Can This Be a Great Generation?
[American Thinker] By now it should be fairly obvious that we are headed for an economic depression. Even small dips America's economic activity produce recessions. The unprecedented lockdown of large parts of the United States will inevitably produce a depression such as we have not witnessed in our lifetime.

This would actually be a lucky scenario. If the shutdown goes on much longer the result will be a severe economic depression followed by fiscal breakdown and the unavoidable societal upheaval. Please make no mistake: the federal government cannot legitimately finance this country's closure. The fact is that it simply does not have the money to bankroll the gargantuan stimulus it has just approved. In fact, our government is broke and it only lives on further borrowing. If we keep going on like this, it is only a question of time before the buyers of US treasuries completely lose their faith and the dollar collapses in an inflationary spiral. When this happens, all hell will break loose.


Posted by: Besoeker || 03/30/2020 02:17 || Comments || Link || E-Mail|| [6471 views] Top|| File under:
Wuhan residents estimate region's coronavirus death toll much higher than reported
[Washington Examiner] Some residents in Wuhan, China, believe the region's death toll is likely at least 20 times higher than numbers reported by the government.

"It can't be right," a Wuhan resident told Radio Free Asia on Friday. "The incinerators have been working round the clock, so how can so few people have died?"

He added, "They started distributing ashes and starting interment ceremonies on Monday."

Officially, there have been around 3,000 deaths in the Hubei province where Wuhan is located, but residents think the total is more likely 42,000-47,000.

They have estimated that the seven funeral homes in the Wuhan area are giving out 3,500 urns each day. Another calculation estimated the capacity for each funeral home in cremating people. Both estimates have led them to conclude that likely over 40,000 people have died in the area.

"Maybe the authorities are gradually releasing the real figures, intentionally or unintentionally, so that people will gradually come to accept the reality," a resident in the area named Mao said, adding that most people in Wuhan believe the 40,000 death toll number.

Another source said there are people who have died in their houses, but they were never treated for the coronavirus.

"Every funeral home reports data on cremations directly to the authorities twice daily," the source said. "This means that each funeral home only knows how many cremations it has conducted, but not the situation at the other funeral homes."

Bloomberg News also noted that shipments and stacks of urns in Wuhan have sparked questions about the coronavirus death toll in the area.

Accurate figures are hard to come by in China as the country has kicked out every U.S. journalist during the crisis. Officially, the country has fewer cases of the coronavirus than the United States.



Related: PJ - 5,000 Urns Shipped to Funeral Homes in Wuhan Raise Questions about China's True Death Toll
Posted by: Besoeker || 03/30/2020 02:06 || Comments || Link || E-Mail|| [6480 views] Top|| File under:
-Land of the Free
US now the only "safe" currency.
[Zeihan]
...

Which brings us to the new global disconnect. We can all argue over whether American financial, monetary and fiscal actions will ultimately be effective at mitigating the coronavirus recession, but it is clear to everyone that from points of view financial, monetary and fiscal the Americans not only had more freedom to maneuver and act, but they have front-loaded a lot of activity.

More such activity, much more, is coming. One of the perks of having your own currency is that you can expand your money supply (call it quantitative easing or printing currency or currency debasement if you prefer) to whatever level you feel is warranted by circumstances. The bulk of that $2.2 trillion relief package is deficit spending. The Americans can and will literally throw a bottomless supply of money at this problem. Add in the fact that the American demographic structure makes it the only large, independent, sustainable consumer base of size, and investors still feel that the US economy is the only truly safe one in the transformed economic environment.

Capital flight to the United States – already at record levels pre-coronavirus – has only accelerated. As one might expect, when the Americans finalized their plans for $2.2 trillion in deficit spending, the US dollar dipped for the first time in the crisis. That dip isn't going to last a week (based on the currency you're looking at, it hasn't even lasted the weekend). Expect the US dollar to continue to rise. Expect US dollar shortages globally as everyone tries to put their money into the only safe(ish) market available. Expect the 10-year Treasury to follow the 3-month Treasury into negative yielding territory before the end of April. Never before has the "exorbitant privilege" of being the world's reserve currency felt more exorbitant or more like a privilege.

This is just the tip of the iceberg. The centralization of global wealth into US dollar assets will trigger cascade effects throughout the financial system domestically and globally, throughout the real economy domestically and globally, while simultaneously triggering political convulsions throughout the world that will impact…everything. Many of these follow-on effects will be the subject of subsequent installments in our Coronavirus Guides series.

Posted by: 3dc || 03/30/2020 13:21 || Comments || Link || E-Mail|| [6479 views] Top|| File under:
Britain
Downing Street says China faces a 'reckoning' over their handling of coronavirus
[MAIL] Boris Johnson's allies turned on China over the coronavirus crisis yesterday, as Britain's death toll from the epidemic reached four figures.

Ministers and senior Downing Street officials said the Communist state now faces a 'reckoning' over its handling of the outbreak and risks becoming a 'pariah state'.

They are furious over China's campaign of misinformation, attempts to exploit the pandemic for economic gain and atrocious animal rights record.

The Prime Minister, who now faces Cabinet calls to reverse his decision to let controversial Chinese firm Huawei build large parts of Britain's new 5G telecoms network, today warns that the epidemic is likely to worsen in the coming weeks ‐ but that he expects the British 'spirit' to overcome the crisis.

In a letter to 30 million households, Mr Johnson ‐ who was yesterday working in self-isolation in Downing Street after testing positive for the virus ‐ says: 'Things will get worse before they get better.'


Posted by: Besoeker || 03/30/2020 09:50 || Comments || Link || E-Mail|| [6519 views] Top|| File under:
Europe
Europe Wasn't Ready for Coronavirus. It May Never Fully Recover.
h/t Instapundit


[National Review] - On November 28th, 2019, the European Union officially and solemnly declared the "climate emergency," in a ceremony presided over by the would-be 17-year-old prophet Greta Thunberg. Today, almost four months later, in the midst of a real emergency, the only thing that remains official and solemn in that declaration is its ridiculousness. That, and the no-holds-barred death match between the Union's partners to seize containers of respirators and face masks destined for other countries in order to save their own. "The European Union either gets this health crisis right, or it will be dead," I heard the former president of the European Parliament, Antonio Tajani, say the day before yesterday. At the moment, the European Union seems to be MIA, along with the "climate emergency." Each day that passes, the hope of finding it alive diminishes.

A month ago, while the coronavirus was invading the Old Continent, we Europeans were busy with much more important matters than 'a little flu.' In early March, Spain's Communist government was focused on passing its aberrant "sexual freedom law." With a name like that, you might think that we Spaniards have been procreating by pollination for 2000 years. Meanwhile, the Swiss press, strangely enough, seemed intent on overthrowing the Spanish monarchy, as if we hadn't had enough of church-burning and coldblooded murder at the hands of the Second Republic. And a few days earlier, on March 2nd, the big issue in Switzerland was a referendum to pass a law banning any comments or attitudes against gay-friendly policies. It brings to mind the warning that Gómez Dávila, Colombian intellectual, gave us towards the end of the 20th century: "Despite what they teach us today, easy sex isn't the solution to all our problems."

In Sweden, Germany, and half of Europe, the front-page news on March 7th was another issue: (again) Greta Thunberg's statements about the need to impose measures that reward women over men. It was around those days that the Dutch government announced a bill that would allow the euthanasia of any elderly person "tired of living." It comes as no surprise that the Netherlands doesn't seem too concerned about this coronavirus business. The last we heard from Holland is that the official channels are telling people: "Don't bring weak patients and old people to hospital." Looks like they're only interested in saving the lives of young people. I guess they're more photogenic and look better on postcards of tulip fields.

Also during the first week of March, almost the entire European press devoted rivers of ink to discussing whether two transgender athletes should compete in the 2020 Tokyo Olympics as men or women. One of Europe's many progressive newspapers began this momentous debate thus: "Well into the 21st century, there is still much to be done on issues like racism, sexism and religion. And even on sexual identity." These are classic phrases for an unserious mind; they never fail. If you want to know if someone is a charlatan, just listen out for the expressions, "Well into the 21st century" and, "There is still much to be done."

...In the midst of this festival of frivolity, harsh reality landed in Europe. In just ten days, we discovered that neither the tampon issue, nor the participation of transsexuals in the Olympic Games, nor the climate emergency were real problems, nor emergencies, nor anything of the sort. They were just fictitious problems, the pastimes of a generation that hadn't known tragedy.

...At some point between March 8 and March 15, all European countries unilaterally closed their borders. For 20 days, as nations took the lead, the European Union ceased to exist. Even today, it is discussing possible economic measures, without any decision being made. The main obstacle to an economic agreement is that the countries that have been frugal for years, in particular the Netherlands and Germany, refuse to bail out the more wasteful Mediterranean countries with their money again.

...Europe, whose nations had staked everything on an all-powerful state that could protect its citizens from all evil, has been cruelly disappointed. The future is uncertain. But what is certain is that death and poverty are two words that will stay with us for a long time. Europeans now miss having competent governments, cohesive civil societies, responsible economic administrations, and citizens capable of giving their lives for others ‐ that is to say, citizens with values. The same values that were deliberately excluded in the European Constitution in order to please the extreme left-wing secularists.
Posted by: g(r)omgoru || 03/30/2020 12:49 || Comments || Link || E-Mail|| [6502 views] Top|| File under:
Who's in the News
52
[untagged]
6
Arab Spring
3
al-Shabaab (AQ)
3
Sublime Porte
2
Govt of Iran
2
Govt of Iraq
2
Commies
1
Taliban
1
Govt of Syria
1
Islamic State
1
Hamas
Bookmark
E-Mail Me
The Classics
The O Club
Rantburg Store
The Bloids
The Never-ending Story
Thugburg
Gulf War I
The Way We Were
Bio
Merry-Go-Blog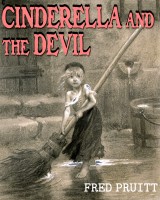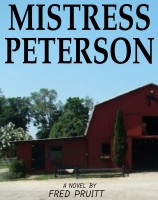 On Sale now!


A multi-volume chronology and reference guide set detailing three years of the Mexican Drug War between 2010 and 2012.

Rantburg.com and borderlandbeat.com correspondent and author Chris Covert presents his first non-fiction work detailing the drug and gang related violence in Mexico.

Chris gives us Mexican press dispatches of drug and gang war violence over three years, presented in a multi volume set intended to chronicle the death, violence and mayhem which has dominated Mexico for six years.
Click here for more information


Meet the Mods
In no particular order...


Steve White
Seafarious
Pappy
lotp
Scooter McGruder
john frum
tu3031
badanov
sherry
ryuge
GolfBravoUSMC
Bright Pebbles
trailing wife
Gloria
Fred
Besoeker
Glenmore
Frank G
3dc
Skidmark
Alaska Paul



Better than the average link...



Rantburg was assembled from recycled algorithms in the United States of America. No trees were destroyed in the production of this weblog. We did hurt some, though. Sorry.
3.235.24.113

Help keep the Burg running! Paypal: