-Signs, Portents, and the Weather-
Is This a Pandemic or Dempanic?
[Post and Mail] (Mar. 21, 2020) ‐ Now that we're in a de facto Martial Law mode‐‐a shutdown of entire industries and small businesses, nighttime curfews, social isolation, a run on goods, huge sports events cancelled, a "shelter-in-place" mandate in California, releasing prisoners in New York (God forbid these miscreants get a flu!), Broadway gone dark, and a craven media inciting and delighting in the panic they're causing, it is relevant to ask:


Are the powers-that-be withholding information about a deadly germ-warfare attack on the entire world, started by an aggrieved Chinese Communist nation that was perfectly happy with the Bush1 and Clinton1&2 and Bush1&2 and Obama1&2 regimes that kowtowed to their outrageous demands and unfair trade deals but is now existentially threatened because a Patriot President expects more equitable deals?


Isn't it both alarmist and immoral, as reported in American Thinker by Andrea Widburg, that the fake-news media have never told the American people that the scary statistics from Italy are the result of Italy's recent Silk Road Project agreement with China, which resulted in more than 300,000 Chinese workers entering Italy?


Is it just one of those strange coincidences that one of the four richest men in the world, the uber-leftist and population-control fetishist Bill Gates‐‐just weeks after the corona virus hit in January‐‐stepped down from the Microsoft giant he founded in 1975, and just weeks earlier, in December, sponsored a "fictional" simulation of such a corona virus catastrophic event which spread wildly and caused 65 million deaths worldwide? Just asking.


What are the powers-that-be not telling us? The worldwide population is nearing eight billion. America has between 330-370 million people (the last 40 mil being illegals). Every day in America, 130 Americans die from an opioid overdose, 102 people from car accidents, and 2,500 from heart attacks. And yet, so far in America, 19,000 people have contracted the corona virus and 256 have died from it. Got that? Over 330-million people; 256 deaths. The swine flu of 10 years ago caused 60.8 million illnesses, and 12,469 deaths.


Or is this yet another hysterical, sky-is-falling anxiety attack by the hand-wringing left designed to convince the American public that either Communist Bernie Sanders or a clinically cognitively-diminished Joe Biden‐‐both inveterate tax-and-spend liberals‐‐would be just the man to help America recover from this traumatic event and revive the stock market they both revile?

Of course, neither one of these Big Government hacks would be capable of such a feat. Thank God for the cool, calm, collected and seasoned business mogul, President Donald J. Trump, who is guiding us through the corona virus scare with decisive action and great success‐‐with no less than 56 bold initiatives‐‐and who not only brought us the greatest economy and employment record in the 243-year history of our country, but will revive it when this virus scare passes into history‐‐shortly, I predict!
Posted by: Besoeker || 03/22/2020 10:54 || Comments || Link || E-Mail|| [336079 views] Top|| File under:
Bulgarian economist and academian Pavlina Tcherneva - 'What Would Roosevelt Do?'
[Project Syndicate] The US government should pull out all the stops in mitigating the economic fallout from COVID-19, not just by disbursing cash to all households, but also by implementing a federal job guarantee and many other long-overdue policies. After all, for a self-financing government, money is no object.

NEW YORK ‐ The fallout from the coronavirus pandemic will be nothing like that of the 2008 financial crisis, nor will a V-shaped recovery be achieved through conventional stimulus ‐ not even through truly massive conventional stimulus. We are at war with COVID-19, and in wartime, civilian production grinds to a halt and the only work that is needed is for the war effort itself.

Moreover, a recession is sadly necessary to stop the spread of this virus. In the United States, over 50% of jobs are at risk from layoffs, furloughs, reduced pay, and lost hours. Virtually every sector of the economy stands to lose a large chunk of its business, household incomes will be devastated, and spending by consumers and firms will rapidly decline. The manufacturing collapse has already begun; the service economy, which employs 80% of all workers, will be next.

One pandemic thus will lead to another ‐ of unemployment. The avalanche of layoffs will bring a wave of defaults, bankruptcies, and depressed profits. The domino effect will continue across many domains, from collapsing state and municipal tax revenues and business failures to impoverished communities, declining health outcomes, homelessness, and "deaths of despair."

How should governments respond? The same way the US government did under President Franklin D. Roosevelt in the World War II era.

The first priority is to mobilize. That means building temporary field hospitals, drive-through clinics, and emergency health centers. It means cranking up production of essential equipment and medication, staffing health facilities adequately, and establishing support services for the hungry, homeless, and most vulnerable. And it means deploying an army to disinfect airports, schools, and critical public places.

Second, we need to make it easier for people to stay home, such as by implementing short-term debt deferments (including on small business and mortgage loans) and suspending utility bills, as some European countries are already doing. Governments also should be providing income support in the form of extended unemployment insurance, food stamps, and housing benefits. In the US, all work requirements for public benefits should be abolished, and the federal government should extend immediate financial assistance to state governments constrained by balanced-budget laws.
Posted by: Besoeker || 03/22/2020 08:40 || Comments || Link || E-Mail|| [336077 views] Top|| File under:
Ilhan Omar Praises Trump's Coronavirus Leadership
[Free Beacon] Rep. Ilhan Omar (D., Minn.) unexpectedly praised President Donald Trump's leadership and policy responses to the coronavirus pandemic Wednesday night.

Quoting the Intercept journalist Lee Fang's tweet about the Trump administration's response to the coronavirus pandemic, Omar said in her own tweet, "Politics aside, this is incredible and the right response in this critical time."
Posted by: Besoeker || 03/22/2020 08:14 || Comments || Link || E-Mail|| [336071 views] Top|| File under:
Coronavirus shutdowns have unintended climate benefits: cleaner air, clearer water
[NBC] In Venice, the often murky canals recently began to get clearer, with fish visible in the water below. Italy's efforts to limit the coronavirus meant an absence of boat traffic on the city's famous waterways. And the changes happened quickly.

Countries that have been under stringent lockdowns to stop the spread of the coronavirus have experienced an unintended benefit. The outbreak has, at least in part, contributed to a noticeable drop in pollution and greenhouse gas emissions in some countries.

Although grim, it's something scientists said could offer tough lessons for how to prepare ‐ and ideally avoid ‐ the most destructive impacts of climate change.
Posted by: Besoeker || 03/22/2020 04:13 || Comments || Link || E-Mail|| [336081 views] Top|| File under:
We'll Be Alright, and Then We Must Reckon with Communist China
[PJ] On the first day of the coronavirus quarantine I went for a walk through my neighborhood to the park. The weather was warm and the walk was nice. The park looked like a park in central Texas should in the spring, with wildflowers and bluebonnets in bloom and dandelions popping up like little white clouds above the grasstops. Kids were out playing, oblivious as they should be to the world's problems, when they should have been at school. But everywhere I looked on the way to the park, where there should be empty driveways, there were cars. Everyone was home. It looked like a Saturday morning, but it was Tuesday.

Some of my neighbors were working from home, as I was, teleworking to avoid the coronavirus. But surely some were home because they could no longer work. Their businesses are shut down by the virus. They were inside, worrying how or if they can keep their homes. Worrying about what tomorrow would bring, and the day after that. This creeping dread we all feel once in a while has taken up residence in millions of American homes.

There's a little church along a country highway heading east that I pass often, a small thing that some pastor had the vision to build to reach a small community. It's a shell now, empty. Closed. It failed. Someone cuts the grass around it every once in a while, probably a city crew, but when they delay, the grounds get overgrown and it looks lost in time.

There are few things in modern life that gnaw at me like a shuttered church. There's something heartbreaking about a place built to exemplify faith that has failed and hollowed out. We're seeing a lot of shuttered churches now, not because of any failures within them. Their faith is fine, maybe stronger now than a few weeks ago. Hardship will do that. They're closed because we can't gather in groups anymore, because of the virus. We can't worship together, or have large weddings or funerals. Games and graduations and concerts are canceled. The gatherings of our lives are gone for a while. Because of the virus.
Posted by: Besoeker || 03/22/2020 03:43 || Comments || Link || E-Mail|| [336082 views] Top|| File under:
How Did Nancy Pelosi and Joe Biden Screw This Up?
[Huffpoo] The Democratic response to the coronavirus has been a political disaster.


Joe, are you sure you parked in this lot ?


President Donald Trump has unleashed a humanitarian and economic disaster on his own people. There is no way to escape this fact.

While other places ‐ Hong Kong, Singapore, Taiwan, South Korea and others ‐ prepared for the coronavirus and took proactive measures to prevent its spread, Trump did nothing. He dismantled the White House task force responsible for pandemic responses, sat on his hands while the death toll escalated in other countries, called the virus a "hoax," repeatedly claimed it would "miraculously" go away on its own, downplayed the intensity of the virus by comparing it to the seasonal flu and insisted for months that the situation was "totally under control" while his administration failed even to procure basic tests.


"dismantled" is bullshit. It was part of the NSC reorganization and downsizing


As a result, the United States now faces a domestic crisis unseen since the Great Depression. This is the result of political malpractice, not merely biological bad luck.

But Trump does not have a monopoly on political malpractice. As the crisis has spread, Democratic Party leaders ― House Speaker Nancy Pelosi (D-Calif.), Senate Minority Leader Chuck Schumer (D-N.Y.) and presumptive presidential nominee Joe Biden ― have either been missing in action or short on solutions.

Incredibly, a handful of arch-conservative Republicans have been able to take public credit for advancing the popular, progressive idea of just sending every household a large check for the duration of the crisis. Pelosi explicitly rejected that very idea in early talks among House Democrats, overruling pleas from Democratic economists. With Democratic leaders thinking small, a majority of the public now actually approves of Trump's catastrophic pandemic management, according to a new poll.

The leader of one party has caused a national calamity, while the leaders of the other have nothing much to say.

Posted by: Besoeker || 03/22/2020 03:36 || Comments || Link || E-Mail|| [336073 views] Top|| File under:
WAPO Runs a Shameless CIA Authored Hit Piece to Blame President Trump for the Spread of Wuhan Virus
[RedState] On Friday, the Washington Post posted a bizarre and counterfactual story that alleges that Wuhan virus spread into the United States because President Trump ignored warnings from...get this...our intelligence agencies about a pandemic developing in China, a pandemic that was to become the foreign Chinese Wuhan Kung-Flu bat virus pandemic that has panicked us into shutting down the US economy. The bylines are Shane Harris, Greg Miller, Josh Dawsey and Ellen Nakashima. All of these will seem familiar from the Russia Hoax stories that rolled out of the Post like marbles from a bag with holes in it.
Posted by: Besoeker || 03/22/2020 03:14 || Comments || Link || E-Mail|| [336078 views] Top|| File under:
Here's how your coronavirus rescue check from the government could be taxed
[CNBC] Many Americans may soon get checks in their hands from the government. But Uncle Sam could also claw back some of that money.

Information about how much those checks will be ‐ and whether or not individuals will pay tax on them ‐ will likely be hammered out in a deal by politicians very soon.

On Thursday, Senate Majority Leader Mitch McConnell, R-Ky., unveiled a bill that proposes giving $1,200 to individuals, $2,400 to married couples and $500 per child.

Those checks would start to phase out for individuals who had $75,000 or more in adjusted gross income, or $150,000 for married couples who file jointly, according to their 2018 tax return.

The proposal currently calls for giving that money as a credit against your taxes.

"So this wouldn't be taxable, because it's your own money back essentially," said Jeffrey Levine, director of advanced planning at Buckingham Strategic Wealth in Long Island, New York.
Posted by: Besoeker || 03/22/2020 02:52 || Comments || Link || E-Mail|| [336070 views] Top|| File under:
League of Women Voters Gives Award to Representative of Hamas-Linked Group
Front Page is really good at tracking down all the interesting connections.

[FrontPage] Honoring CAIR radical Hiba Rahim makes a mockery of women's rights.

Last month, the League of Women Voters of Bay County Florida gave out its Alice Paul Award, named after someone who is heralded as a trailblazer for women's rights. The award went to Hiba Rahim, the Northwest Florida Regional Coordinator for CAIR. Given the radical

Moslem

groups Rahim has been involved with, including CAIR, this is a major blunder and should be considered a scandal for the League of Women Voters and anyone else who seeks to honor this highly controversial individual.

In October 2016, the Council on American-Islamic Relations
Continued on Page 49
Posted by: trailing wife || 03/22/2020 00:00 || Comments || Link || E-Mail|| [336088 views] Top|| File under: Muslim Brotherhood
Home Front: Politix
If Richard Burr Is Not Prosecuted for Insider Trading, Stock Act Is Meaningless
[Breitbart] If Sen. Richard Burr (R-NC) is not prosecuted by the Department of Justice for insider trading, then the Stock Act is "meaningless," warned Peter Schweizer, senior contributor to Breitbart News and author of Profiles in Corruption: Abuse of Power by America's Progressive Elite.

Schweizer joined Friday's edition of SiriusXM's Breitbart News Tonight with host Rebecca Mansour and special guest host John Hayward to discuss Burr's selling of between $628,000 and $1.72 million in stock ahead of coronavirus-related market declines.
"Richard Burr's [stock sell-off] is a classic case of insider trading," determined Schweizer. "If Richard Burr was an executive at a corporation and he had received a closed door briefing that said a company's sales were going to go down dramatically, and he sold pretty much all of his stock, it would be insider trading."
Posted by: Besoeker || 03/22/2020 07:58 || Comments || Link || E-Mail|| [336073 views] Top|| File under:
Home Front: Culture Wars
Life in the Time of Wuhan
[American Thinker] - Crises have a way of sorting out the good people, ideas, and institutions from the bad, and as the Wuhan virus spreads throughout the world, the sorting process is made easier. The decision to close our borders to China, criticized by the WHO, the left, and media as "racist," has proven to be essential, and the bien pensant governments around the world are now following suit, shutting down their borders to aid in containment.


Flattening the curve ...


...Speed of containment is of the essence and the good news is that while the development of any vaccine against it requires more time, there are existing pharmaceuticals, some of which are readily available and not terribly expensive, that seem to be efficacious.

Among these are hydroxychloroquine, (brand name Plaquinel) and chloroquine. Jeffrey Satinover reports that a "French clinical study with 24 patients and excellent 5 day elimination of the virus used" the more readily available Plaquinel). It must be taken under medical oversight because of the risk of interactions and the long-term "effects on the retina." Plaquinel is produced by Teva, an Israeli company which will donate six million tablets through wholesalers to hospitals around the country by the end of the month and more than 10 million tablets within a month. Resochin has shown some potential in treating the virus as well and Bayer just donated three million tablets.

In Italy, remdesivir, a broad-spectrum antiviral drug produced by Gilead, proved effective. That drug, however, is in limited supply, though Gilead is working "to increase its stock a rapidly as possible." Favipiravir, a Japanese-produced drug, reportedly has proven effective in China. Certainly reason for optimism that with closed borders, self-isolation, and available drug treatments, we can stem the spread of this virus.

Fly-over country seems largely unaffected but the big cities on the coasts are not.


However, without tech that originates on the coasts. the flyover country is fokked - so don't gloat.


...For many decades big government proponents have worked and spent fortunes of tax revenues to wean Americans from their cars and onto public transportation, and it is now an "obvious fact that crowded subways and buses are the worst thing in the face of a new, extremely contagious respiratory virus."

The same can be said of the misguided (indeed, in my view, idiotic) war on plastic bags by blue state and local politicians

...Social distancing as enough medicines, respirators, and medical facilities are becoming available is made more tolerable because of the internet and new ways it facilitates delivering services and goods to individual consumers. An early adapter I have found these to be an enormous saving of time and effort. These services now are proving invaluable in the time of social isolation. They also are providing new jobs for those temporarily dislocated as their normal employment is shut down.

The Internet has also made distance learning available so learning can take place even with schools closed. That may, however, be a mixed blessing, as this laugh out loud video from an Israeli mother of four kids reveals

Another example of independent entrepreneurial genius are the distilleries producing hand sanitizers to alleviate the shortage of them. (A shortage, by the way, made worse by the actions of New York governor Cuomo.)

Abbott Molecular finally got FDA permission to produce needed test kits and this week deployed 150,000 of them and expect to produce up to one million of them a week by month's end.

In contrast to the private industries are government institutions, which on a national and international level are often so sclerotic they prevent necessary rapid, effective responses. The U.S. Centers for Disease Control comes to mind

...In part this occurred because, instead of concentrating on its core mission fighting the spread of infectious disease, the CDC had expanded its mission into faddish stuff like racism and obesity.

The World Health Organization was even worse. At a critical time, it was acting as a propaganda arm of the Chinese communists, praising the Chinese who obfuscated the news and lied about it.

...As private industry steps up, the administration has scrapped a number of policies and regulations which slowed down aid. Among them are these: Finally, Medicare will pay for TeleMed so that the sick and elderly can get help from doctors by telephone instead of being forced to make trips to doctors' offices. Truckers were given an okay to move emergency supplies without the federal mandates for rests so that they can move supplies more quickly to where they are needed.


You Americans are lucky to have Trump, if Hillary won in 2016 you'd now be dying like the Italians. And we in Israel are lucky to have Bibi instead of that army boot Gantz.


...In the end, I expect and hope that the leadership of the adults in this administration will succeed in making this economic and social dislocation very short lived, and that the not-well-disguised hopes of his opponents for a depression and a huge death toll will end up being no more than self-discrediting monkey business.

Posted by: g(r)omgoru || 03/22/2020 06:20 || Comments || Link || E-Mail|| [336081 views] Top|| File under:
Flattening the Coronavirus Curve Is Not Enough
h/t Instapundit


[MIT press reader] - This is a post about the hard part of the economics of Covid-19. You may think that everything up to now hasn't been exactly a picnic, but from a hard-nosed perspective, big challenges await. There are two: (1) we need to minimize the short-term (this year's) cost of the pandemic and (2) we need to minimize the medium-term (after this year's) cost of the pandemic. Not surprisingly, the two are in conflict with one another. In this post, I will explain that the mentality of everyone is to move to a war footing ‐ especially from governments. We have seen a glimpse of this from China in dealing with (1). But we need to worry about (2) as well.

By now you have already heard about the main response to the pandemic which is to flatten the curve. That is described nicely in a diagram like the one below, from Vox. The idea is that we reduce the rate of infection through the population which spreads out the time of the pandemic but, most critically, the number of sick at any one time. The rationale for this is that it is very costly to have a high number of sick people at one time. This goes for providing essential economic services but, as this diagram shows, it is really all about health care system capacity. As Italy has shown us, people die essentially because they cannot get hospital-level care. If the infection rate is too high, health care capacity becomes quickly overwhelmed and doctors have to engage in triage, a word which now means choosing who will live and who will die.


That triage includes medical staff in the worst-hit countries, who are increasingly falling ill with the disease they are trying to treat in their patients. Becoming a doctor or nurse should not be a martyrdom operation.

...Second, flattening the curve assumes that you actually don't go too far and that much of the population actually becomes infected and then immune. Immunity from Covid-19 is still an open scientific question but, let's assume that is more likely to be true than not. If you reduce the infection rate too far, then most of the population does not become infected and that means that once you stop policies such as social distancing the virus can emerge once more and we all have to do this again.


But, by then - after we bought time with quarantine measures - we expect to have a vaccine (several, in fact)




Or at least treatments...

...Now for the bad news. The flattening the curve diagram is potentially misleading. ... The health care system capacity is likely way lower than the diagram is showing beyond what flattening the curve can actually achieve. This differs by country. ... Some countries have four to five times the capacity than others. One imagines that intra-country regional variation is just as big. There are nuances when it comes to ICUs and ventilators, etc. But the bottom line is: Even in optimistic flattening the curve scenarios, the curve cannot flatten enough. And this constraint is coming up quickly. I did some calculations for Canada and my most optimistic projection had current capacity being overwhelmed in mid to late April. Absent other choices you are left with (a) running out of capacity and having a large share of elderly die or (b) crushing the curve and doing all of this again later in the year. For Europe, North America and Australia, there is no longer a choice and (b) is pretty much off the table.

...When everything is laid out this way, the policy solution is obvious. If we can't flatten the curve enough, we must dramatically increase health care capacity.


Which is exactly what being done. In particular, in Israel, they're working on automation allowing doctors & nurses (neither of which grows on trees or can be build in a hurry) to take care of more patients per provider. What they did in China, Albert, is strip the rest of the country from medical personnel to staff their new hospitals.



Posted by: g(r)omgoru || 03/22/2020 05:50 || Comments || Link || E-Mail|| [336066 views] Top|| File under:
Coronavirus Miraculously Disappears After Celebrities Sing 'Imagine'
[Babylon Bee] WORLD‐The coronavirus pandemic miraculously ended today after celebrities digitally joined together to sing John Lennon's "Imagine" in a universally loved viral video.

The medical community was trying to come up with vaccines and cures. Politicians were looking for ways to control the rate of infection. But all along, the only thing that needed to happen was for celebrities to sing an annoying song together from their giant, well-stocked houses, behind their secure walls, during the country's lockdown.

"As soon as the virus saw the celebrities singing about a communist utopia, it seems to have admitted defeat," said one amazed public health official. "And to think we wasted so many resources on trying to stop this thing when the clear solution was simply to sing about no heaven, no hell, no religion, and no possessions. The celebs didn't even have to give up their possessions, either -- they just had to sing about it, and the virus went away without any further harm."

Celebrities say they will be singing "We are the World" from their luxury jets to end climate change next.
Posted by: Frank G || 03/22/2020 04:15 || Comments || Link || E-Mail|| [336066 views] Top|| File under:
Who's in the News
51
[untagged]
5
Taliban
4
Govt of Syria
4
Govt of Iran
3
Arab Spring
3
Commies
2
al-Nusra
2
Govt of Iraq
2
Islamic State
2
Sublime Porte
1
Moslem Colonists
1
Muslim Brotherhood
1
Narcos
1
Hezbollah
1
Govt of Pakistan
Bookmark
E-Mail Me
The Classics
The O Club
Rantburg Store
The Bloids
The Never-ending Story
Thugburg
Gulf War I
The Way We Were
Bio
Merry-Go-Blog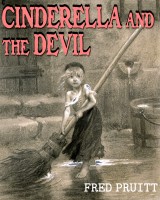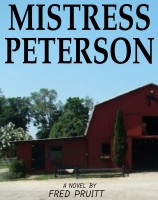 On Sale now!


A multi-volume chronology and reference guide set detailing three years of the Mexican Drug War between 2010 and 2012.

Rantburg.com and borderlandbeat.com correspondent and author Chris Covert presents his first non-fiction work detailing the drug and gang related violence in Mexico.

Chris gives us Mexican press dispatches of drug and gang war violence over three years, presented in a multi volume set intended to chronicle the death, violence and mayhem which has dominated Mexico for six years.
Click here for more information


Meet the Mods
In no particular order...


Steve White
Seafarious
tu3031
badanov
sherry
ryuge
GolfBravoUSMC
Bright Pebbles
trailing wife
Gloria
Fred
Besoeker
Glenmore
Frank G
3dc
Skidmark



Better than the average link...



Rantburg was assembled from recycled algorithms in the United States of America. No trees were destroyed in the production of this weblog. We did hurt some, though. Sorry.
44.192.115.114

Help keep the Burg running! Paypal: