-Short Attention Span Theater-
'Straight Talk': Here Are the 10 Key Things a 'Medical Detective' Says About COVID-19
[PJ] What may be the most informative interview on COVID-19 was not in the mainstream media, not in the New York Times or on ABC News ‐ it was by podcaster Joe Rogan in a talk with internationally recognized infectious disease epidemiologist Michael Osterholm on March 10.

In it ‐ get ready for the cv ‐ "the director of the Center for Infectious Disease Research and Policy (CIDRAP), Distinguished Teaching Professor in the Division of Environmental Health Sciences, School of Public Health, a professor in the Technological Leadership Institute, College of Science and Engineering, and an adjunct professor in the Medical School, all at the University of Minnesota," says what the nation needs now is straight talk.

Osterholm, who advised the CDC and White House officials that the coronavirus was coming to our country by February, touched on several data points in the 1-1/2 hour interview. By all means, watch the interview yourself, but here are ten highlights:
Posted by: Besoeker || 03/18/2020 01:08 || Comments || Link || E-Mail|| [336074 views] Top|| File under:
We Are in This Crisis Because of the Decisions of the Chinese Government
[NR] As a country, we've got our hands full right now. But while we're sitting in various forms of self-quarantine, we ‐ and a lot of other people around the world ‐ will have a lot of time to read about the Chinese government destroying samples and suppressing information about the coronavirus in December:

Chinese laboratories identified a mystery virus as a highly infectious new pathogen by late December last year, but they were ordered to stop tests, destroy samples and suppress the news, a Chinese media outlet has revealed.

A regional health official in Wuhan, centre of the outbreak, demanded the destruction of the lab samples that established the cause of unexplained viral pneumonia on January 1. China did not acknowledge there was human-to-human transmission until more than three weeks later.

The detailed revelations by Caixin Global, a respected independent publication, provide the clearest evidence yet of the scale of the cover-up in the crucial early weeks when the opportunity was lost to control the outbreak.

And the Chinese government's attempt to silence doctors warning others about the disease:

As word of a mysterious virus mounted, Li Wenliang shared suspicions in a private chat with his fellow medical school graduates.

The doctor said that seven people seemed to have contracted SARS ‐ the respiratory illness that spread from China to more than two dozen countries and left hundreds dead in the early 2000s. One patient was quarantined at his hospital in Wuhan, China, Li said. He urged people to be careful.

Li and seven other doctors were quickly summoned by Chinese authorities for propagating "rumors" about SARS-like cases in the area ‐ but their warnings were prescient. Soon, health officials worldwide would be scrambling to combat a novel virus with a striking genetic resemblance to SARS.

And the Chinese authorities spending January "denying it could spread between humans ‐ something doctors had known was happening since late December ‐ and went ahead with a Chinese Lunar New Year banquet involving tens of thousands of families in Wuhan." Doctors say that in Wuhan, people who had no connection to that Hua'nan market were among the first showing the symptoms ‐ suggesting that from the beginning, Chinese authorities should have understood that human-to-human transmission was already happening.

Even by the Chinese government's own account of events, President Xi Jinping knew about the disease for two weeks before making any public comments about it.
Posted by: Besoeker || 03/18/2020 01:28 || Comments || Link || E-Mail|| [336076 views] Top|| File under:
Trump Has What He Needs To Defeat Coronavirus
A taste.


[AmericanMind/Claremont Inst.] It's complicated, but we've been preparing for this.

In September 2018, President Trump unveiled the first National Biodefense Strategy the U.S. has ever adopted. It laid out a series of priorities and goals that would move us for the first time toward a coordinated, all-means-of-national-capability response to biological events, whether natural or resulting from a biological attack.

The key word there is toward. Later that year the Pacific Northwest National Laboratory introduced a publicly available tool that maps out current biodefense responsibilities. The tool also displays the tangle of laws, directives, and agencies that together are intended to protect U.S. citizens. It is telling that the nickname for this tool is "the spaghetti monster." Click on that link and browse the site to get some idea of what a complex mess things were in in 2018, and still are to a fair degree since it was last updated late in January.

Nonetheless, the National Biodefense Strategy marked a significant step forward in preparing for potential crises. It argues that an increasingly interconnected world puts the U.S. at risk of biological threats no matter where they originate or in what way. An April 2019 Summit was held to address implementation of the strategy. The transcripts of all of the talks, minus one from the Blue Ribbon Study Panel on Biodefense that was classified, are available online and worth careful reading. In January, the GAO reported on challenges and opportunities in implementing the strategy.

The National Strategy lays out five key goals:


Enable risk awareness to inform decision making across the biodefense enterprise (see "spaghetti"). This includes analyses and research to characterize deliberate, accidental, and natural biological risks, and surveillance and detection activities to detect and identify threats and anticipate incidents.


Ensure biodefense enterprise capabilities to prevent bioincidents, including naturally occurring disease and laboratory accidents, consistent with our counter-WMD activities. This includes disrupting plots, degrading technical capabilities, and deterring support for terrorists seeking to use bioweapons. It also acknowledges the importance of dual-use biological research.


Ensure biodefense preparedness in order to reduce the impact of bioincidents. This includes maintaining a vibrant science and technology base, ensuring strong public health infrastructure, developing/updating/exercising response capabilities, establishing risk communications, developing and efficiently distributing/dispensing medical countermeasures, and preparing to collaborate across the country and internationally to support biodefense.


Rapidly respond to limit the impacts of bioincidents through information sharing and networking, coordinated operations and investigations, and effective public messaging.


Facilitate recovery to restore the community, economy, and the environment after a bioincident. This includes actions to restore critical infrastructure services and capability, coordinate recovery activities, provide recovery support and long-term mitigation, and minimize cascading effects here and around the world.

In other words, responding to a bioincident like the current spread of the SARS-CoV-2 virus today requires significantly more than rushing out tests and giving soothing messages—or is it panicked messages we are now demanding from the administration?

Posted by: trailing wife || 03/18/2020 00:00 || Comments || Link || E-Mail|| [336067 views] Top|| File under:
The Geopolitics of American Fear
Hattip Alaska Paul. Long, historic perspective, and elaborates on the Churchillian observation, "Americans will always do the right thing, after exhausting all the alternatives." A taste:

[PeterZeihan] Third, Americans are cocky. When your national founding myth is one of achievement with minimal adversity, it is eaaaaaaaaaaaaaaaaasy to become convinced you are the Chosen People and life is simply about navigating oneself from success to success. Of course, I think we all realize this isn't how things actually work. From time to time something or someone punches you in the face. And when that happens to Americans, we absolutely, positively, lose our shit.

Americans have no sense of proportion. The same thing that gives us our can-do optimism and arrogance means that when we face unexpected challenge we fear the covenant with God has been broken and doom doesn't so much beckon, but instead will crash down upon us presently. And so we panic. We overreact. But we overreact with the power of the world's largest and most stable and most technologically advanced economy. We overreact with the strength of a continent. We overreact with the world's most powerful long-range military, a military that absolutely controls all global waterways. And in doing so we reshape the world. Not on purpose, but simply as a side effect of our panic.

Apparently, viruses can trigger America's fear-response too.

In the past 96 hours the United States has gone from functionally zero actions against coronavirus

...the twenty first century equivalent of bubonic plague, only instead of killing off a third of the population of Europe it kills 3.4 percent of those who notice they have it. It seems to be fond of the elderly, especially Iranian politicians and holy men...
to among the world's most invasive. And unlike other countries ‐ China comes to mind ‐ who have only instituted constraints on specific areas where there are known coronavirus outbreaks, the Americans have instituted their restrictions nationwide. America now hosts the largest population in the world under lockdown.

The speed and depth of the change is something only Americans can culturally manage, and this is only the beginning.

The scale of resource application that is about to occur is nothing less than historically unprecedented, rivaled only by American actions in previous fear-response incidences.

The Federal Reserve's new bond-buying program to support the markets? Its only analogue is what the same Federal Reserve did back during the 2008 Financial crisis, but this time it was done in a day instead of a month.


The industrial plant's re-tooling to make medical supplies? Completely unprecedented…unless you compare it to America's post-Sputnik industrial overhaul.


Want to see something really impressive? Watch the process for crafting, manufacturing and distributing the coronavirus vaccine. The US just [started] human trials on March 16. That's a solid two months faster than any such trials, ever.

Americans are capable of incredible ideological, economic, technological, logistical, military, and cultural leaps when the panic sets in. The coronavirus
...the twenty first century equivalent of bubonic plague, only instead of killing off a third of the population of Europe it kills 3.4 percent of those who notice they have it. It seems to be fond of the elderly, especially Iranian politicians and holy men...
crisis is by no means anywhere close to being over, but the switch has been flipped. Now comes mobilization.

These are "merely" things the United States is doing at home. With a few weeks (maybe days?) the Americans are going to do what they've done during every other fear-response. Apply (perhaps unfairly) that fear to all aspects of all of their international relationships.

Posted by: trailing wife || 03/18/2020 00:00 || Comments || Link || E-Mail|| [336088 views] Top|| File under:
China-Japan-Koreas
China's coronavirus information warfare hydra
h/t Instapundit


[Washington Examiner] - China's coronavirus messaging isn't about truth, but rather the advancement of a multiheaded information warfare effort.

Like the hydra of Greek mythology, Xi Jinping's monster is designed to destroy all who stand against the Communist Party's interests.

Beijing is ultimately responsible for the deceptions that allowed the coronavirus to become a truly global pandemic ‐ one that is smashing lives and economies. Yet much of the global media reporting has been sympathetic to Xi's regime. As Becket Adams observes, many American journalists are actually presenting China as a kindly big brother and a successful authoritarian container of the virus. This fits pitch perfectly with China's claim it is offering only hugs and support, not deadly viruses, to all the world's people.

...And don't get too fixated on China's accusations of racial prejudice against those who dare to hold Xi to account. That's just one head of the hydra. The other heads are focused on spewing out a mixture of half-truths and overt lies. For example, Beijing pushes the message that it has sent coronavirus-related aid to countries all over the world. What's being left out, aside from the fact that the regime in Beijing also sent the virus to all those countries through its negligent suppression of information, is the truth of China's hoarding of equipment that might save lives abroad.

...As Josh Rogin notes, this hydra also makes use of the coronavirus pandemic to advance China's imperialist economic agenda. This nakedly immoral opportunism fits with other Chinese activities designed to undermine us.
Posted by: g(r)omgoru || 03/18/2020 04:59 || Comments || Link || E-Mail|| [336078 views] Top|| File under: Commies
Home Front: Politix
A Psychological Study of Trump Worth Reading
[AmericanThinker] "I esteem biography, as giving us what comes near to ourselves, what we can turn to use." ‐Samuel Johnson

Donald Trump inspires almost universal disapproval and scorn among wordsmith professionals in the mental health field. He has been the target of diagnoses ranging from "pathological narcissism" to "bipolar disorder" to "dementia."

At last we can be grateful among the torrent of books about the president for one that justifies what Dr. Johnson called the "epidemical conspiracy for the destruction of paper."

Sheldon Roth, M.D. has performed an important service, not just to history, but to the field of depth psychology. He has demonstrated ways in which it can illuminate the deep motivational wellsprings of a unique individual like Donald Trump. His psycho-biography, Psychologically Sound: The Mind of Donald J. Trump, makes real and clear the truth of Wordsworth's observation that "the child is father to the man."


- continues -
Posted by: Anomalous Sources || 03/18/2020 00:00 || Comments || Link || E-Mail|| [336079 views] Top|| File under:
India-Pakistan
The film 'Hotel Mumbai' is a Must-See in order to understand what's happening in India
[NEWENGLISHREVIEW.ORG] A few weeks ago, Hindu friends and colleagues in India turned to me in desperation about the way in which the Western media has been covering the latest chapter in the forever ongoing Hindu-

Moslem

wars. Every single article in the mass media has blamed Hindus only and has presented the

Moslem

s as the most innocent and non-violent of beings. Missing entirely is the history of eight hundred years of

Moslem

persecution of Hindus in India; what happened in 1948 that led to partitioning India into a Hindu state and into two

Moslem

states: Pakistain and thereafter, Bangladesh, both states where Hindus and Christians are persecuted. I had no time to update a piece of mine on this very subject which appeared a decade ago. Nevertheless, various India-based Hindu news services picked my 2010 piece up and ran with it for the second time.

Also missing from the Western coverage is also the fact that criminal

Moslem

gangs have been invading Hindu India for many years, bringing drugs and guns, and kidnapping, raping, and forcibly marrying young Hindu and Christian girls. While Hindus may be as fierce in battle and in matters of self-defense‐the Western media is still giving us a very one-sided picture of a much larger and very tragic story.

As we are all quarantined, I suggest that we watch a great film, "Hotel Mumbai," directed by Anthony Maras, which has brilliantly dramatized the Pak

Moslem

Jihad attack on the city of Mumbai in 2008. The film is gripping, believable, and heartbreaking, and so we come to care about each of the characters played by Dev Patel, Armie Hammer, Jason Isaccs, and Tilda Cobham-Hervey.

Amazingly, the Western media reviews of the film were mainly negative. One reviewer wondered who had the "right" to tell this tale; another reviewer claimed that there was only "one

Moslem

" in the film: Zahra, the wealthy wife and mother played by Nazanin Boniadi. Excuse me? Were not the ten jihadist members of Lashkar-e-Taiba

...the Army of the Pure, an Ahl-e-Hadith terror organization founded by Hafiz Saeed. LeT masquerades behind the Jamaat-ud-Dawa facade within Pakistain and periodically blows things up and kills people in India. Despite the fact that it is banned, always an interesting concept in Pakistain, the organization remains an blatant tool and perhaps an arm of the ISI...
not also

Moslem

s? A third reviewer thought the film was in bad taste, it made him "queasy," given that a mosque had also been attacked in Christchurch, in New Zealand‐but that was ten years after the attack on India's financial center in Mumbai in 2008‐but only weeks before the New York Times


...which still proudly displays Walter Duranty's Pulitzer prize...
's Ben Kenisberg's review appeared.

Either journalists, academics, and film reviewers do not know any history or they are not encouraged to be even-handed or to provide context if

Moslem

s are involved.

What kind of crazy reasoning and false equivalency thinking are upon us? Apparently, we are not only in the midst of a world-wide medical pandemic, we are also living in a time of severe Thought Control which cancels and falsifies reality in favor of the most politically correct of one-sided lies.

To be clear: I am not saying that all

Moslem

s are Jihadists; but most Jihadists are

Moslem

s.


Posted by: Fred || 03/18/2020 00:00 || Comments || Link || E-Mail|| [336075 views] Top|| File under: Govt of Pakistain Proxies
Israel-Palestine-Jordan
Now is not the time to attack Netanyahu
[YNet] - A journalist could uncharitably be defined as someone who knows almost nothing about almost anything.

...Politicians, just like journalists, don't know everything. They must make crucial decisions under conditions of great uncertainty.

Israel has adopted a policy of flattening the curve of coronavirus carriers by staggering the onset of infections.

Prime Minister Benjamin Netanyahu stands at the helm of this operation ‐ he listens to various experts, who sometimes contradict one another, and calls the shots.

...It is quite possible that Netanyahu is taking the opportunity to give us another exhibition of his authority and leadership. After all, he is the one with his hands on the tiller.

A much more compelling question would be whether the premier's decisions are driven by external interests.

Allow me to argue that the answer to that question would be a resounding "no."

Yet Netanyahu is not clean of personal and political interests. He has proven too many times in the past that he is ready to incite and instigate as long as it serves him.

But the coronavirus? That's a whole different story.

Netanyahu doesn't want to get off the stage so fast. He wants to succeed. He might be a political crook, but he won't make decisions that would send masses of people to their deaths. That wouldn't do much good for him politically.

Those in the news business should display more humility, because when leading journalists start to question whether Netanyahu is driving such extreme preventive measures out of personal interest to ensure his political survival ‐ they're crossing a red line.

Most journalists don't have a clue what they're talking about when it comes to this outbreak. They are not experts in the field.

They can and should present the situation to the world and they are also allowed to voice their criticism, but some journalists level irresponsible criticism that stems from their anti-Netanyahu obsession.

China and South Korea were able to stymie the spread of the virus using draconian measures and European countries are following suit. So even without knowing what tomorrow will bring, it is clear that Netanyahu's decisions are so far completely reasonable.


What's noteworthy about this editorial is what, over the years, Ydiot Ahronot (latest news) exhibited a hatred of Netanyahu that makes the TDS you're familiar with look like mild dislike.
Posted by: g(r)omgoru || 03/18/2020 06:28 || Comments || Link || E-Mail|| [336068 views] Top|| File under:
Science & Technology
Diamond Princess Mysteries
WUWT via Instapundit


OK, here are my questions. We had a perfect petri-dish coronavirus disease (COVID-19) experiment with the cruise ship "Diamond Princess". That's the cruise ship that ended up in quarantine for a number of weeks after a number of people tested positive for the coronavirus. I got to wondering what the outcome of the experiment was.

So I dug around and found an analysis of the situation, with the catchy title of Estimating the infection and case fatality ratio for COVID-19 using age-adjusted data from the outbreak on the Diamond Princess cruise ship (PDF), so I could see what the outcomes were.


Lots of informative graphs. Conclusions: maybe Lex is right - in strictly epidemiological terms. But, these are not the only factors to consider.
Posted by: g(r)omgoru || 03/18/2020 08:58 || Comments || Link || E-Mail|| [336076 views] Top|| File under:
COVID-19: the unwarranted panic
Behind the Black via Instapundit


Four more stories today indicate once again that the worldwide panic over the corona/COVID-19/Wuhan virus is strongly unwarranted:


Coronavirus cases have dropped sharply in South Korea
Lower death rate estimates for coronavirus, especially for non-elderly, provides hope
86% of people with coronavirus are walking around undetected, study says
A review of the disease on the confined Diamond Princess

...The final link is to me the most significant, as it describes in detail the situation that unfolded on the cruise ship Diamond Princess when coronavirus was discovered there and the entire ship was placed under strict quarantine. In a sense the ship was a perfect controlled experiment for determining the infection and death rate of this virus.

One would have thought, if this virus is so virulent and deadly as the press and politicians and too many panicky Americans are claiming, that everyone on the ship would have gotten badly sick, and many many would have died. Instead, 83% of the passengers and crew never got the disease at all, despite being closely confined with infected people for weeks. This despite the fact that the ship's population was heavily skewed towards older people. In fact, older people were just as likely to not get infected as younger people.

The total number of deaths was 7, all over seventy years of age, producing a death rate of 1.2%, once again in the same range as South Korea and China.

Posted by: g(r)omgoru || 03/18/2020 04:52 || Comments || Link || E-Mail|| [336070 views] Top|| File under:
Has Wuhan Virus Been Here… Since Last Year!?
[Medium.com] Controversy erupted on Twitter (where all controversies erupt these days) concerning the timing around Coronavirus. Not related to the discussion on time we had the other day… now question is… when did Cornavirus get here to the United States?

I made first intimations of this some days ago as I've been tracking and analyzing the CDC seasonal flu surveillance data. It shows that the 2019–2020 seasonal influenza "burden" has been substantial. Then I ran the numbers on Washington state and… well, see for yourself:
Posted by: Elmerert Hupens2660 || 03/18/2020 01:45 || Comments || Link || E-Mail|| [336071 views] Top|| File under:
Syria-Lebanon-Iran
The coronavirus outbreak proves Lebanon's Diab cabinet has no idea how to govern
[ENGLISH.ALARABIYA.NET] No need to panic! Words repeated by the Lebanese Minister of Public Health Hamad Hasan three weeks ago when he first announced that Leb

...an Iranian colony situated on the eastern Mediterranean, conveniently adjacent to Israel. Formerly inhabited by hardy Phoenecian traders, its official language is now Arabic, with the usual unpleasant side effects. The Leb civil war, between 1975 and 1990, lasted a little over 145 years and produced 120,000 fatalities. The average length of a ceasefire was measured in seconds. The Lebs maintain a precarious sectarian balance among Shiites, Sunnis, and about a dozeen flavors of Christians. It is the home of Hezbollah, which periodically starts a war with the Zionist Entity, gets Beirut pounded to rubble, and then declares victory and has a parade. The Lebs have the curious habit of periodically murdering their heads of state or prime ministers...
had identified its first case of the notorious coronavirus
...the twenty first century equivalent of bubonic plague, only instead of killing off a third of the population of Europe it kills 3.4 percent of those who notice they have it. It seems to be fond of the elderly, especially Iranian politicians and holy men...
, technically known as COVID-19. Hamad's assurances soon proved fallacious, as the coronavirus continued to spread across the country with no clear plan of action being deployed by the government of Hassan Diab to try to limit its spread. Alarmingly the Lebanese government dragged its feet and took no immediate action by stopping flights from Iran
Continued on Page 49
Posted by: Fred || 03/18/2020 00:00 || Comments || Link || E-Mail|| [336072 views] Top|| File under: Hezbollah
Home Front: Culture Wars
National Abortion Federation: Don't Let Coronavirus Crisis Stop Abortions
[LI] While everyone has placed coronavirus as a top priority, the National Abortion Federation (NAF) continues on its mission to keep abortion at the forefront.

I'm already ill at the fact that NAF is using the pandemic to bring attention to abortion.

NAF sent out an email about how it is pressuring the medical community to not forget those who need abortions (emphasis mine):

As states and municipalities enact measures to slow the spread of COVID-19, more non-essential businesses will be instructed‐or required‐to close. At the same time, hospitals are preparing for a surge in COVID-19 cases and increased strain on their staff, resources, and systems, and will likely begin indefinitely postponing non-essential or elective procedures. During this public health crisis, pregnancy care, including abortion care, remains an essential health service. The National Abortion Federation (NAF) calls on leaders to ensure that outpatient abortion clinics can remain open and urges hospitals to continue to provide abortion care.

Are you kidding me? NAF admits the strain coronavirus will cause on the medical community but wants them to keep care going for abortions.

I find it precious that NAF included "pregnancy care." First off, you're an abortion group so yeah, I see right through you.

Second, pregnant women are in the high-risk group. The medical community will devote attention to pregnant women due to this fact.

But yes, the medical community will more than likely turn down elective procedures. If your abortion is an elective procedure then why should you receive special consideration over someone else? NAF tries to explain (emphasis mine):
Posted by: Besoeker || 03/18/2020 01:13 || Comments || Link || E-Mail|| [336074 views] Top|| File under:
Government
U.S. Funds World Health Organization That Boot-Licks China, With Deadly Results
[The Federalist] The coronavirus (COVID-19) has spread throughout the world, having infected more than 100,000 people and causing the deaths of more than 4,000. Officials in charge of the Chinese Communist Party (CCP) and the World Health Organization (WHO) have rightly received plenty of criticism about how they've managed the outbreak, with nearly half a million people calling on WHO Director-General Tedros Adhanom Ghebreyesus to resign.

The reason for the WHO's failure to properly act to contain the outbreak, and its repeated issuing of inaccurate and bad advice, is not merely the result of incompetence. Rather, the malfeasance is the direct result of the CCP deliberately buying out WHO's leadership, with tragic consequences.

Experts have pinned the virus as starting possibly as early as October, months before the CCP alerted the world about the risks posed by the deadly disease. Rather than addressing the issue, China arrested journalists and doctors who tried to sound the alarm. In addition, the "People's Republic" blocked information on social media and removed all news stories that attempted to report accurate infection numbers. The end result of this was preventable suffering, as countries were unable to take the urgent action needed to respond.

Yet through all the CCP's obfuscation and ensigning preventable deaths, the WHO consistently praised the CCP for its "transparency" and "leadership," saying its actions were "making us safer." To the incredulity of health professionals around the world when finally alerted to the seriousness of the threat in January, the WHO refused to declare it a public health emergency. It took until February 10 for the WHO to even send an advance party to China.

At the same time WHO representatives gushed in praise of the regime's response, noting the "Chinese people feel protected." The WHO continues to lavishly praise China as they continued to downplay the threat of the coronavirus, taking months to classify it finally as a pandemic because that "might spook the world further."
Posted by: Besoeker || 03/18/2020 01:01 || Comments || Link || E-Mail|| [336069 views] Top|| File under:
Yes, Mom, the CDC Is Part of the Deep State, Too
[RedState] Think the Obama-era DoJ and FBI were the only federal agencies that were politically corrupted by Democrats? Guess again. The sad reality is that the list of uncorrupted federal agencies is tiny compared to the list of those that were exploited by Obama and his minions for political purposes. We have already learned much ‐ but not enough! ‐ about the Obama-era FBI who defrauded the Foreign Intelligence Surveillance Court, not once but multiple times. And even some of Obama's own political appointees in the Justice Dept questioned the FBI's treatment of LTG Michael Flynn.

There's nothing like an unplanned result ‐ Hillary's 2016 loss to a political neophyte ‐ to shake things up and expose massive political corruption and criminality in federal agencies that run amok during Democrat administrations. Except for maybe a crisis like the Wuhan virus, that is. While all of our attention over the past three-and-a-half years has been focused on Washington, DC, the Centers for Disease Control, headquartered in Atlanta, GA, has been flying under the radar screen. Now that the CDC (and the National Institute of Health) are in our cross-hairs, we are learning that those organizations were infected by the same Obama-corruption virus, too. And why wouldn't they be susceptible, as the preponderance of federal civil servants are after all Democrats? For example, in the 2016 election cycle, federal civil servants gave 95% of their campaign contributions to Hillary Clinton, as reported here. Makes me wonder how many of the CDC/NIH experts interviewed on TV are actually Democrats.

As an aside, it is quite amazing that the Democrats and their media sycophants are essentially blaming the CDC and NIH for a "chaotic response" and the "lack of a coherent plan" in responding to the Wuhan virus. When they blame President Trump, in reality, they're blaming Democrat-infested federal agencies that have been turned into politically-correct hell-holes, as opposed to executing their mission by focusing on investigating, handling, and controlling new infectious diseases and preparing responses for pandemics.

Investigative journalist Daniel Greenfield has exposed the rotten underside of the CDC in a shocking article at FrontPageMag. Here are a few excerpts from his must-read piece:
Posted by: Besoeker || 03/18/2020 00:56 || Comments || Link || E-Mail|| [336070 views] Top|| File under:
Who's in the News
49
[untagged]
8
Govt of Iran Proxies
5
Govt of Iran
4
Houthis
4
Commies
4
Sublime Porte
2
Govt of Iraq
2
Islamic State
2
Hezbollah
1
Taliban
1
Govt of Pakistain Proxies
1
Govt of Pakistan
1
Govt of Syria
1
Muslim Brotherhood
1
Narcos
Bookmark
E-Mail Me
The Classics
The O Club
Rantburg Store
The Bloids
The Never-ending Story
Thugburg
Gulf War I
The Way We Were
Bio
Merry-Go-Blog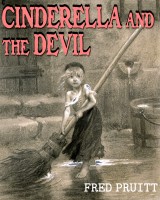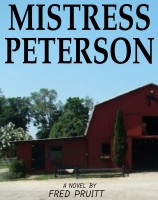 On Sale now!


A multi-volume chronology and reference guide set detailing three years of the Mexican Drug War between 2010 and 2012.

Rantburg.com and borderlandbeat.com correspondent and author Chris Covert presents his first non-fiction work detailing the drug and gang related violence in Mexico.

Chris gives us Mexican press dispatches of drug and gang war violence over three years, presented in a multi volume set intended to chronicle the death, violence and mayhem which has dominated Mexico for six years.
Click here for more information


Meet the Mods
In no particular order...


Steve White
Seafarious
tu3031
badanov
sherry
ryuge
GolfBravoUSMC
Bright Pebbles
trailing wife
Gloria
Fred
Besoeker
Glenmore
Frank G
3dc
Skidmark



Better than the average link...



Rantburg was assembled from recycled algorithms in the United States of America. No trees were destroyed in the production of this weblog. We did hurt some, though. Sorry.
34.204.181.91

Help keep the Burg running! Paypal: