-Lurid Crime Tales-
Ghislaine Maxwell's powerful contacts protecting her in safe houses
[Page Six] Ghislaine Maxwell ‐ the British socialite who's long been accused of serving as Jeffrey Epstein's madam ‐ is hiding in a series of safe houses and is being "protected because of the information she has on the world's most powerful people."

Maxwell, 58, allegedly procured young women and groomed them to have sex with Epstein and his wealthy pals, but she has remained out of public view after the convicted sex offender's re-arrest last year and his death in jail in August. She has always denied any wrongdoing.

On the heels of a Reuters report that Maxwell was the main focus of an investigation by the FBI into several "people who facilitated" the dead pedophile's alleged sexual abuse, a source tells Page Six: "Ghislaine is protected. She and Jeffrey were assets of sorts for multiple foreign governments. They would trade information about the powerful people caught in his net ‐ caught at Epstein's house."


Yes, we gathered that. Jeffrey's massive, unexplained wealth sort of gave that one up. Bilateral intelligence operative was the obvious default.


The source added of Ghislaine, who has homes in Manhattan and London, "She is not in the US, she moves around. She is sometimes in the UK, but most often in other countries, such as Israel, where her powerful contacts have provided her with safe houses and protection."

The source added that Britain's disgraced Prince Andrew had begged Maxwell to come forward and give an interview to protect him after he was accused of having sex with one of Epstein's most vocal accusers, Virginia Roberts Giuffre, which he strongly denies. But Maxwell refused, forcing the prince to conduct his own disastrous interview. The source said: "Andrew pleaded with Ghislaine to publicly defend him. She carefully considered it, but decided no good would come of it (if she came forward). It isn't in her best interests." Lawyers for Maxwell didn't get back to us.

The source also added, "If the US government was really interested in bringing in Ghislaine, the IRS would have looked at her tax returns and the income she may have got from Epstein and perhaps some of his powerful associates."


Emphasis added.
Posted by: Besoeker || 01/02/2020 04:22 || Comments || Link || E-Mail|| [6503 views] Top|| File under:
Afghanistan
Authored By America, The Doha Plot To Arm The Afghan Taliban
[KhaamaPress] It is an international plot against Afghans. It is hatched in Doha. It is authored by America. It is facilitated by the Qatar
...an emirate on the east coast of the Arabian Peninsula. It sits on some really productive gas and oil deposits, which produces the highest per capita income in the world. They piss it all away on religion, financing the Moslem Brotherhood and several al-Qaeda affiliates. Home of nutbag holy manYusuf al-Qaradawi...
i government. It will destroy women's liberty. Stay with me. I explain.

Until the 1970s, Afghan women, dressed in miniskirts, breathing in the air of liberty, upholding their personal individualism, walked the streets of Kabul, into offices, schools and universities. Kabul was the most cosmopolitan city. Delhi was a village of orthodoxy, irrational ideas and obscurantism. From Afghanistan to Pakistain and India and beyond, Afghan women were the first to get the right to vote as early as in 1919. American women were not yet allowed to vote.
Continued on Page 49
Posted by: trailing wife || 01/02/2020 00:00 || Comments || Link || E-Mail|| [6499 views] Top|| File under: Taliban
Home Front: Politix
Democrats and their masks
First Kurt of 2020


Since the 2018 elections, we have seen a lot of stupid people electing Democrats in state and local elections, and since the garbage Democrats have the garbage Midas touch ‐ everything they come in contact with turns to a Scat Francisco sidewalk ‐ these dumb voters are now suffering the consequences of their misguided trust in these aspiring authoritarians. Democrats win when rich donors pump money into races behind candidates who pretend not to be the gimps of the hard-left cabal that actually runs the party. And the radicals who got elected pretending to be not-insane are getting into office and doing all the insane stuff we warned the voters they would do.

There are no "moderate" Democrats. All Democrats are dangerous to your life, prosperity and freedom. They prefer churchgoers die rather than be able to defend themselves. They want newly-prosperous frackers to learn to code. They want you jailed for denying the climate cult or the fact that there are men and there are women and there is nothing else.

...Let's look at the House. Over 30 Democrats got elected with the promise to be bipartisan and work together to solve problems and all that other mushy goo goo nonsense suckers lap up at election time. But the only "problem" they have worked to solve was that there was no Democrat in the White House. Except for a couple of courageous rebels, every one of those hacks who came into office promising the voters "No, I won't be Nancy Pelosi's gimp," has totally been Nancy Pelosi's gimp.

...Let's talk criminals. Democrats prefer them to you. Crazy? Are the Democrats always talking about how mean we are to crooks, or about the effect of crooks on your life? In California, idiot voters essentially decriminalized crime. Steal under $950 a day and you're fine ‐ they would even bother to file charges. Oh, and feel free to shoot up on the sidewalk and leave the needles around ‐ remember, it's the junkies who are the real victims. You, the normal people, have no recourse and no one has your back. You get to deal with bums, hobos and derelicts on your streets ‐ just make sure that when you step around them you don't topple over into a pile of human dung.

...In Virginia, the state is about to declare war on normal people for the crime of exercising their Second Amendment rights. Remember, this is the state where the Democrat governor (the old one, not the one who put on blackface) restored the voting rights of thousands of convicted criminals. Now Governor Jolson wants to make hundreds of thousands of Virginians, none of whom were committing a crime ‐ and who, in most other states would not be committing a crime ‐ into felons.


Posted by: g(r)omgoru || 01/02/2020 12:48 || Comments || Link || E-Mail|| [6491 views] Top|| File under:
Democrats Are Communists Waging War On Our Republic
[News with Views} Communists LIE‐YOU DIE

Democrats are determined Communists dedicated to the overthrow of our Republic, and the theft of all resources, leaving us as slaves. They are already very close to stealing everything. Under Communism, regardless of promises there will be no support for Social Security, Medicare, Real Money, Police Protection, Food, Jobs, and etc. People living under Communism have no rights and there is no private property. Under our Constitution your rights are from God and your property is secure. We must quickly kick these Deadly enemies, and all of their supporters, out of government, into jail, or, out of our country. Make no mistake, we are very close to defeat, and the loss of everything dear to us, including our lives. Communists have killed many millions of their own people to retain power. If we do nothing to stop them now, millions will die on both sides.

American Patriots are in a red hot rage over the Communist war to replace our Constitution, and rule over us as if we were Chinese slaves. Our rulers continue milking us like cows, stealing billions and destroying people. Obama bought a home for 12-15 million while minorities are shot down like dogs in his Communist Sanctuaries. We have no intention of allowing this Treason to continue. We have the absolute Constitutional right, ability and imperative for self defense. So sorry, you Communist SOBs, who call yourselves Democrats, you failed to get our guns, so when you start a shooting war, we will kill you with no regrets.

The Communists by acts of War, already control by force, and subversion many of our cities, counties and states, which they call Sanctuaries. There is little protection by U.S. law in these conquered and rundown areas. Communists have also taken over The House of Representatives as demonstrated by the Star Chamber Impeachment. The Communists are supported by traitors in all levels of education, media, the military industrial complex, big business and finance, federal management level employees in the Administrative State, RINOs, tax free foundations, and the Establishment Families, who control everything. These gangsters also support Communist China and other enemies of our Republic. This treason is lowering our standard of living and defense, while increasing their power and theft. Their ultimate objective is a One World Order, with the USA as a Communist Slave State.

President Donald J. Trump will be recognized as our most effective president for making our country the greatest on earth. His major problem in draining the swamp, is that the government is run by mostly Communists (members of the Council on Foreign Relations and neocons ), who do everything to overthrow him. President Trump should erect a public gallows for traitors in the capital to contemplate. Federal employees and others, who oppose our Constitution should as a minimum, lose their jobs and citizenship. The FBI, DOJ, IRS, and State Department are so Communist, and anti Constitutional, that they must be terminated and replaced. There must be a quick return to equal justice for all citizens, not just the rulers, or the people will revolt.

About the author: Andrew C. Wallace is a former Kentucky State Trooper, Kentucky Native, Korean War Veteran, Commercial Pilot in Alaska, University of Kentucky Undergraduate in Business, Four years of Graduate School in Economics and Marketing at University of Kentucky and University of Iowa., Assistant Professor, Thirty years as Director of Marketing Firm developing and implementing national Marketing programs for manufacturers and now retired doing research and writing. E-Mail: natlmktg@gte.net
Posted by: Besoeker || 01/02/2020 09:11 || Comments || Link || E-Mail|| [6483 views] Top|| File under:
Bernie Rakes It In
He's a socialist; of course he's great at getting OPM (Other Peoples' Money)


[CNBC] Bernie Sanders' presidential campaign shrugged off a health scare and took in more than $34.5 million in the fourth quarter, a massive haul in the final stretch before nominating contests start.
Posted by: Mercutio || 01/02/2020 08:47 || Comments || Link || E-Mail|| [6499 views] Top|| File under:
Iraq
The Media Is Lying About The Attacks On The Embassy In Baghdad
[The Federalist] You can tell that the Obama administration's legacy in the Middle East is in danger because the media, as the self-appointed janitors of that legacy, have gone into overdrive obfuscating the timing, context, and significance of this week's attack on the United States embassy in Baghdad. Although President Donald Trump has gone a long way to dismantling Obama's legacy in the region, much more remains to be done, including a halt to American taxpayer money that has been flowing into Iranian-controlled governments in Iraq and Lebanon.

Earlier this week Iran-backed militias stormed the U.S. embassy in Baghdad, chanting "Down, down USA!" and hurling water bottles and smashing security cameras. The attackers breached parts of the embassy and were only disbursed the next day, after Trump deployed Marines to ensure the safety of our embassy personnel and property.

The attacks have been building for months, including roughly a dozen attacks on U.S. assets by these militias and American retaliatory strikes against five locations in Iraq and Syria belonging to the Iranian-backed Kata'ib Hezbollah. The group represents an ongoing replication of the "Islamic revolutionary model" that Iran first "exported" to and "perfected" in Lebanon in the early 1980s.

The New York Times has labeled the attackers "mourners" responding to the U.S. strikes, while the front page of the first Washington Post edition of 2020 labeled them "protesters." The latter is a particularly pernicious mislabeling. The media has done its best to conflate the attacks with anti-Iran protests that have been happening across Iraq for the last three months, but of course those actual protesters are pro-Iraqi sovereignty demonstrators fed up with the corruption and the broad perception that the Iraqi government is controlled by Iran.

Confirming exactly that accusation, the Iraqi government has repeatedly attacked the anti-Iran protesters, killing hundreds and wounding thousands, while giving a free pass and ready access to the Iran-backed fighters who stormed our embassy.

The media's goal is to characterize the protests as a wholesale rejection of Trump's policies in the region, hence the wall-to-wall disinformation about mourning and protesting. What's actually at stake is Obama's legacy. The Iran Deal was a bargain in which Iran would be handed control over the Middle East in exchange for some temporary limitations on nuclear activities.
Posted by: Besoeker || 01/02/2020 04:09 || Comments || Link || E-Mail|| [6494 views] Top|| File under: Govt of Iran Proxies
The New York Times ran a disturbing op-ed. But the backlash misses the mark. (i.e. don't boycott the NYT! Keep journalist jobs safe!)
[TheGuardian] The op-ed in question, by columnist Bret Stephens, was called "The Secrets of Jewish Genius," and the white supremacist Stephens invoked ‐ from ignorance, one hopes, rather than malice ‐ was the late anthropologist Henry Harpending. Harpending's work has been repeatedly and spectacularly debunked by far better scientists, and most recently rejected as unfounded in March 2018 on the pages of the New York Times itself. It's too much to expect Stephens to read the newspaper for which he works, I suppose.

Within a day, the Times appended an editors' note to Stephens' piece, explaining that it removed the reference to Harpending's paper and to Ashkenazi Jews in general. The bizarre note also denied the column said what it said: that Ashkenazi Jews are inherently superior to others, including Sephardic Jews.


Intelligence is a heritable trait. But now we get to the real meat of the argument: don't boycott the NYT.


Although the harsh criticism of Stephens and the Times was completely warranted, in other respects the response – especially the calls for boycott – was misguided. Such posing not only simulates real political action, it displaces it, satiating one's need to feel like one has done something. This is an example of a non-boycott boycott, narcissistic stunts we have seen emerge with targets like Starbucks and Facebook in recent years.

Before anyone says "What about South Africa?" or "What about the lunch counters during the civil rights movement?", yes, specific, targeted, organized boycotts that generate real financial harm and demand serious sacrifice or risk by participants can effect change. But none of that is happening with these hashtag eruptions.

Potentially effective boycotts are focused, local, disciplined, and have specific, articulated goals and demands. They must bring public shame and measurable financial harm to a firm. A few people tweeting "I'm going to stop subscribing to the Times because of Bret Stephens" does not rise to the level of successful social movements or tactics.


He's afraid that a successful boycott of the NYT would harm his side.


If one believes, in the absence of evidence, that a few dozen Twitter users canceling subscriptions to the New York Times would affect decisions at the Times, one does not understand the incentives embedded in the attention economy. The Times, like most other globally available web publications (including Breitbart and any number of white supremacist sites), benefits from umbrage as much as applause.

Futility aside, to threaten to withhold revenue to any respectable news publication at this moment in history is hard to justify. We need quality journalism, expensive investigations, and bright commentary more than ever. The Times, for all its flaws, overwhelmingly delivers all of these things. The Times has serious lapses in judgment and reporting – like any publication, including The Guardian – but we should not wish for a day when The New York Times does not exist.


THIS paragraph was the real argument. We journalists are in trouble and don't you dare cancel your subscription. We will tell you to STFU and learn to code when your job gets replaced, but OUR jobs are sacred!



Posted by: Herb McCoy || 01/02/2020 00:00 || Comments || Link || E-Mail|| [6524 views] Top|| File under:
Who's in the News
29
[untagged]
7
Govt of Iran Proxies
5
Sublime Porte
3
Taliban
3
Arab Spring
2
Govt of Iran
2
Govt of Syria
2
Commies
1
Govt of Pakistan
1
Fatah
1
Houthis
1
Islamic State
1
Narcos
1
Govt of Iraq
1
Govt of Pakistain Proxies
Bookmark
E-Mail Me
The Classics
The O Club
Rantburg Store
The Bloids
The Never-ending Story
Thugburg
Gulf War I
The Way We Were
Bio
Merry-Go-Blog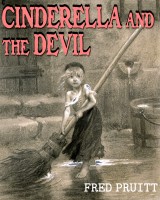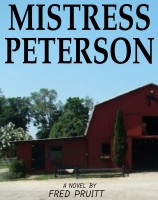 On Sale now!


A multi-volume chronology and reference guide set detailing three years of the Mexican Drug War between 2010 and 2012.

Rantburg.com and borderlandbeat.com correspondent and author Chris Covert presents his first non-fiction work detailing the drug and gang related violence in Mexico.

Chris gives us Mexican press dispatches of drug and gang war violence over three years, presented in a multi volume set intended to chronicle the death, violence and mayhem which has dominated Mexico for six years.
Click here for more information


Meet the Mods
In no particular order...


Steve White
Seafarious
Pappy
lotp
Scooter McGruder
john frum
tu3031
badanov
sherry
ryuge
GolfBravoUSMC
Bright Pebbles
trailing wife
Gloria
Fred
Besoeker
Glenmore
Frank G
3dc
Skidmark
Alaska Paul



Better than the average link...



Rantburg was assembled from recycled algorithms in the United States of America. No trees were destroyed in the production of this weblog. We did hurt some, though. Sorry.
54.174.225.82

Help keep the Burg running! Paypal: