Afghanistan
Hekmatyar Disappoints Again, Setback for Pakistan
[KhaamaPress] Gulbaddin Hekmatyar, the leader of Hezb-e-Islami Afghanistan, the most radical

krazed killer

resistant group against the Soviet invasion and now turned politician, has once again disappointed his masters‐Pak establishment‐ by performing extremely poor in the electoral results. He secured only 70,427 (3.85%) votes. The penalty of one million Afghanis, having failed to secure 10% of the votes, adds salt to the wounds. As a warlord, he failed to capture Kabul and as a politician, he fails to secure 10% votes let alone claiming victory in presidential elections.

The history between Pakistain, particularly the Inter-Services Intelligence
...the Pak military intelligence agency that controls the military -- heads of ISI typically get promoted into the Chief of Army Staff position. It serves as a general command center for favored turban groups such as Lashkar-e-Taiba and Jaish-e-Mohammad, tries to influence the politix of neighboring countries, and carries out a (usually) low-level war against India in Kashmir...
(ISI) Directorate, and Gulbaddin Hekmatyar date back to 1973 when the

Afghanistan's Caped President

Daud initiated cracking down on the Islamist leaders and compelled them to exile. Hekmatyar was among the rebels who were received by the Zulfiqar Bhutto government as 'state guests' and received training, logistics and monetary assistance from the ISI which valued them as strategic assets against the nationalist policies and expansionist aspirations of Afghan premier, Daud Khan.
Continued on Page 49
Posted by: trailing wife || 12/30/2019 00:00 || Comments || Link || E-Mail|| [6504 views] Top|| File under: Hizb-i-Islami-Hekmatyar
Home Front: Politix
Rep. Gaetz Destroys Rep. Schiff: 'He Should Be Removed as House Intelligence Chairman'
[PJ] In February 2018, Rep. Devin Nunes and his staff publicly released a memo arguing that there were some very serious issues with the FBI investigation into the so-called Russia Collusion from Team Trump. They especially pointed at FISA warrants that seemed to have been granted to the FBI based on flawed (or even downright dishonest) information. Shortly after, Democrat Rep. Adam Schiff and his team released a memo of their own, arguing that the Nunes memo was completely and utterly wrong.

Appearing on Fox News, Rep. Matt Gaetz (a Republican from Florida) had a thing or two to say on this matter. "When Devin Nunes put out his memo and Schiff put out his response, you heard the mainstream media say: 'Oh, the Nunes memo has now been debunked by the Schiff memo, this is obviously the truth'," Gaetz said. "Well, we now have something that we rarely get in Washington politics: an actual verdict. An actual result from the Obama-appointed Inspector General saying Nunes was right all along, Schiff was wrong."

Although that's a great point -- and although it may actually help Republicans electorally -- it is also a problem. "Why does that matter?" Gaetz asked rhetorically. "Schiff is not just a member of Congress, he's a member of the Gang of 8. So there's intelligence as an Armed Services Committee member that I cannot see, but I have to rely on Schiff and others in the Gang of 8 to correctly assess that intelligence and give us their accurate perceptions."

"That is one of the reasons that I have filed legislation expressing the sense of the House that Schiff should be removed as the Intelligence Chairman so that we at least get clear eyes on the most important intelligence analysis that faces the country," Gaetz concluded.
Posted by: Besoeker || 12/30/2019 01:48 || Comments || Link || E-Mail|| [6496 views] Top|| File under:
Tulsi Gabbard is positioning herself to pick up the pieces after the Dems implode in the 2020 election
[American Thinker] - Even though she continues campaigning for the 2020 Democrat presidential nomination, it is now clear to me that Tulsi Gabbard's real goal has nothing to do with wining the donkeys' nod this election cycle. Her vote of "present" on the House's articles of impeachment ensures that she has no chance this time around, and now, in an interview with ABC News (video not yet available), she goes even further and tips her hand.

Gabbard campaigning in New Hampshire yesterday, YouTube screen grab The Hill reports:


Rep. Tulsi Gabbard (D-Hi.), a 2020 presidential candidate, elaborated on her rationale for voting "present" on articles of impeachment against President Trump, telling ABC News impeachment proceedings will only "embolden" the president.

"I think impeachment, unfortunately, will only further embolden Donald Trump, increase his support and the likelihood that he'll have a better shot at getting elected while also seeing the likelihood that the House will lose a lot of seats to Republicans," Gabbard told ABC in New Hampshire Saturday.

Gabbard, who has announced she will not seek re-election to her House seat, said she was concerned Trump's all-but-inevitable acquittal in the Republican Senate could ensure "lasting damage" in the event that Trump is re-elected and the GOP regains control of the House.

...I think that Gabbard sees the disaster that lies ahead for her party and is positioning herself as a person who can lead the it in a new direction. She is emphatically denouncing Trump, so can't be accused of being soft on him. Instead she is criticizing the tactic of employing impeachment as a political weapon, setting herself up as a wise tactician to lead the party forward after the predictable disaster.

So far, Gabbard is the sole Democrat politician that I know of who is looking beyond the consuming fury of Trump Derangement with her eye on the future of her party beyond the next 10 months.

While I credit her for this, it is not blinding wisdom, but merely common sense. That she is unique in her party says a lot.
Posted by: g(r)omgoru || 12/30/2019 00:00 || Comments || Link || E-Mail|| [6514 views] Top|| File under:
A tale of two states in decline
[NYPOST] Taxpayers in

Caliphornia, an impregnable bastion of the Democratic Party,

and New York shoulder some of the heaviest tax burdens in the nation, and now new data show the two have something else in common: Their growth rates have slowed.

It's probably no coincidence.

According to the California Department of Finance, during the year that ended June 30, more people left the Golden State than moved in ‐ the first time that's happened since 2010.

Its net population grew by 141,300, to 39.96 million. That's a increase of just 0.35 percent, down from 0.57 percent growth over the prior 12 months. Together, the two years mark California's smallest growth in more than a century.

One obvious reason: As the Los Angeles Times notes, the Golden State has one of the highest tax burdens in America.

Here in New York, meanwhile, taxpayers also bear some of the nation's highest tax burdens. And guess what: This state has long been watching its share of the national population shrink.

No, taxes alone aren't to blame: Both states, for example, are famous for their progressive policies, hostility to businesses and onerous mandates.

Gov. Cuomo even cites New York's weather, versus, say, Florida's ‐ though chilly Midwestern states like Minnesota, Wisconsin and North Dakota aren't facing significant chronic out-migration, and it's not likely many Californians are fleeing for warmer climes.

Fact is, year after year, large majorities of the remaining voters in both states elect pols who push through yet more progressive policies, higher taxes and stiff mandates. Expect the rest to keep on voting with their feet.


Posted by: Fred || 12/30/2019 00:00 || Comments || Link || E-Mail|| [6515 views] Top|| File under:
Home Front: WoT
Why Are Blacks Attacking Jews in New York?
There appears to be a deliberate pattern of attacks from New York's black community against New York's Jewish community.

Jesse Jackson in his 1984 presidential campaign called New York City "Hymie Town" referring to the city's Jews.

Coulter's Law: the longer it takes the news media to identify a mass attacker in the United States, the less likely it is to be a white male.
Posted by: Herb McCoy || 12/30/2019 00:00 || Comments || Link || E-Mail|| [6545 views] Top|| File under:
Iraq
Can the US deter Iranian-sponsored attacks?
Clearly written before yesterday's most interesting events, in which President Trump neatly cut through the Gordian knot. It seems he was told interesting things during his quiet meetings with various enlisted troops.

[Rudaw] On Friday, a US contractor was killed and several American soldiers

were maimed

in a rocket attack on their base near Kirkuk. The rockets used in the attack appear to be of the same Iranian make as a 2009 shipment from Iran

...a theocratic Shiite state divided among the Medes, the Persians, and the (Arab) Elamites. Formerly a fairly civilized nation ruled by a Shah, it became a victim of Islamic revolution in 1979. The nation is today noted for spontaneously taking over other countries' embassies, maintaining whorehouses run by clergymen, involvement in international drug trafficking, and financing sock puppet militias to extend the regime's influence. The word Iran is a cognate form of Aryan, the abbreviation IRGC is a cognate form of Stürmabteilung (or SA), the term Supreme Guide is a cognate form of either Shah or Führer or maybe both, and they hate Jews Zionists Jews. Their economy is based on the production of oil and vitriol...
to Hezbollah that the Israelis intercepted. Seth Frantzman of the Jerusalem Post notes that these were also the same kind of rockets that Iran seems to have provided to Syria, and which Assad used to attack Eastern Ghouta in 2017.

Some three dozen of these 107mm rockets were fired at the US base by unknown assailants. However,
Continued on Page 49
Posted by: trailing wife || 12/30/2019 00:00 || Comments || Link || E-Mail|| [6499 views] Top|| File under: Govt of Iran
Home Front: Culture Wars
Texan of the Year 2019
h/t Mrs. Bobby


[Dallas News] We might say Max Glauben started becoming the 2019 Texan of the Year in 1941 when he wriggled into a cramped smuggler's space under the false bottom of a horse-drawn wagon to sneak out of the Warsaw Ghetto in search of food. He had a homemade tool, a funnel with a sharp end, with which to siphon rice or beans out of burlap shipping sacks.

A few weeks from now, Glauben will be 92. At 5-foot-3 he's still small enough, and probably spry enough, to fit into a smuggler's hold. His preoccupation these days is not with hiding things, but with bringing them into the light. Glauben is one of a rapidly shrinking number of survivors who can remember what is arguably humankind's darkest chapter. He is a tireless speaker, sharing his incredible story of survival with schools, museums and civic groups as often as he can. He is a key player in the creation of the Dallas Holocaust and Human Rights Museum.

Max and Frieda Glauben embody virtues our society is in danger of losing: faithfulness, authenticity, optimism, humility, wisdom, grace, and a strength that seems too much to carry in a shaky, thin-haired frame. Glauben, in German, means believe.

Earlier this year, Glauben sat for 40 hours of interviews over the course of several days, telling his story in detail and responding to hundreds of questions. All of that content is loaded into the holographic system along with voice recognition software so that museum visitors can ask him almost any question and get a response. Those 200,000 visitors per year, many of them schoolchildren on field trips, will get a near-realistic face-to-face conversation with a Holocaust survivor. When the holographic theater was unveiled earlier this year, D magazine hailed it with the headline, "Max Glauben Will Live Forever."


Sniff. Do read the whole thing. I visited the interim museum, last summer, and saw the boxcar for 40 men or eight horses, into which Max and 99 others were crammed for five days.
Posted by: Bobby || 12/30/2019 12:02 || Comments || Link || E-Mail|| [6521 views] Top|| File under:
Trump and the troops
h/t Instapundit


[Spectator] - Thanksgiving Day, the most American of holidays, found President Trump performing one of the nation's few remaining civic rites: supporting the troops. When the President secretly flew to Afghanistan to feed and thank servicemen at Bagram Air Base, he got a cheering hangar full of airmen in return.

Those turkey-stuffed troops were a captive audience, of course. Still, enthusiasm for Trump among American servicemen, both active-duty and veteran, seems to be one of the more genuine things about this surreal phase of American politics.

In polls, support for the president among veterans far outpaces that among Americans at large. Whenever Trump visits the troops, military leaders struggle to rein in the display of unauthorized MAGA paraphernalia. One former US Central Command planner described the support for Trump among much of the military as 'downright cult-like'.


Surprising indeed being treated like human beings & patriots instead of expendable robo-cops
Posted by: g(r)omgoru || 12/30/2019 00:00 || Comments || Link || E-Mail|| [6507 views] Top|| File under:
Government
Where Are The Spies? – Three Recent Intel Failures
[Expert Analysis and Commentary) December 20, 2019. Baltimore Police Commissioner Michael Harrison announces that the City of Baltimore is resurrecting a spy plane program to monitor its citizens. The pilot program, a follow-on to a previous similar effort, will use up to three separate aircraft flying at different altitudes and a variety of "high-tech" sensors to monitor Baltimore residents and help deter violent crime.

December 6, 2019. A Saudi aviator in training pulls out a handgun in a classroom at Naval Air Station Pensacola and opens fire, killing three and injuring eight before a deputy fatally shoots him. Mohammed Saeed Al-Shamrani is a member of the Saudi military and has been in the United States training for over two years. Al-Shamrani is one of 852 Saudi nationals in the United States for training at the time of the shooting.

September 14, 2019. Drones and missiles launched from southern Iran strike the Saudi Aramco oil processing facilities at Abqaiq and Khurais. Saudi air defenses do not intercept the attacking drones and missiles, because they are all oriented to the south to protect against Houthi attacks from Yemen. Oil prices worldwide soar 20% in the aftermath of the attacks.

What do these three, seemingly disparate, events have in common? They are all failures in intelligence and, more specifically, they are all failures in human intelligence.

Baltimore has a population of 602,000 people. Within the city many people live in areas that are relatively crime free. Violence, and the drug trade that fuels that violence is concentrated in compact areas in western and eastern Baltimore. The total population in these portions of the city does not exceed 300,000 people.

And yet, the Baltimore City Police Department, supported by state and federal agencies such as the FBI and ATF, is so blind as to what is happening within neighborhoods that don't take thirty minutes to drive across that it must resort to spy planes in a desperate bid to regain the initiative?
Posted by: Besoeker || 12/30/2019 00:00 || Comments || Link || E-Mail|| [6486 views] Top|| File under:
Home Front: Culture Wars
The Beaton Goes On
If you've never read Glenn Beaton, enjoy. You can still catch him at this site even if the Aspen Times just canned him for "wrongthink".


[TheAspenBeat] Note to readers: I know you're expecting a column about my surprise Christmas Eve firing from the Aspen Times for "values" contrary to theirs. Look for that column next time (and a national publication is interested in it!). Meanwhile, you'll like this end-of-year piece.

Yogi Berra observed that predictions are tough, especially about the future. But tough as they are, readers inform me that predictions about the future would be more useful to them than my usual predictions about the past. So here goes.
Posted by: Mercutio || 12/30/2019 00:00 || Comments || Link || E-Mail|| [6497 views] Top|| File under:
Who's in the News
34
[untagged]
4
Sublime Porte
3
Commies
3
Govt of Iran
3
Taliban
2
Govt of Iran Proxies
2
Islamic State
2
Moslem Colonists
2
Govt of Iraq
2
Houthis
1
Tehreek-i-Labbaik Pakistan
1
al-Qaeda in the Arabian Peninsula
1
al-Shabaab (AQ)
1
Govt of Syria
1
Hamas
1
Hizb-i-Islami-Hekmatyar
Bookmark
E-Mail Me
The Classics
The O Club
Rantburg Store
The Bloids
The Never-ending Story
Thugburg
Gulf War I
The Way We Were
Bio
Merry-Go-Blog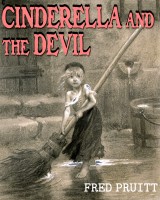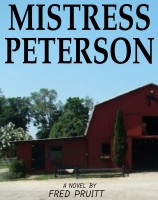 On Sale now!


A multi-volume chronology and reference guide set detailing three years of the Mexican Drug War between 2010 and 2012.

Rantburg.com and borderlandbeat.com correspondent and author Chris Covert presents his first non-fiction work detailing the drug and gang related violence in Mexico.

Chris gives us Mexican press dispatches of drug and gang war violence over three years, presented in a multi volume set intended to chronicle the death, violence and mayhem which has dominated Mexico for six years.
Click here for more information


Meet the Mods
In no particular order...


Steve White
Seafarious
Pappy
lotp
Scooter McGruder
john frum
tu3031
badanov
sherry
ryuge
GolfBravoUSMC
Bright Pebbles
trailing wife
Gloria
Fred
Besoeker
Glenmore
Frank G
3dc
Skidmark
Alaska Paul



Better than the average link...



Rantburg was assembled from recycled algorithms in the United States of America. No trees were destroyed in the production of this weblog. We did hurt some, though. Sorry.
3.223.3.251

Help keep the Burg running! Paypal: