Long before Christopher Steele, there was this William Stephenson fellow
[Lew Rockwell.com] Seventy-eight years ago, on December 6, 1941, the United States was at peace with world. The next morning, local time, the Empire of Japan bombed the U.S. Navy base at Pearl Harbor, Hawaii. Four days later, Nazi Germany issued a declaration of war against the United States. The American people were now unalterably involved in a global conflict that would take the lives of over 400,000 of their native sons.

But before Japan opened this door to war, the United States had been the target of an elaborate, covert influence campaign meant to push public opinion, by hook or by crook, into supporting intervention on the side of the British. Conducted by the United Kingdom's MI6 intelligence service, it involved sometimes witting (and often unwitting) collaboration with the highest echelons of the U.S. government and media establishment.

In the early summer of 1940, British Prime Minister Winston Churchill dispatched intelligence agent William Stephenson to North America to establish the innocuous-sounding British Security Coordination (BSC). The Canadian-born Stephenson was a World War I flying ace and wealthy industrialist who had been a close Churchill confidant for several years. Adopting the codename "Intrepid" during his operations, spymaster Stephenson served as the main inspiration for James Bond (whose creator, Ian Fleming, worked with the BSC).



Guardian - The Secret Persuaders
Posted by: Besoeker || 12/09/2019 05:15 || Comments || Link || E-Mail|| [286 views] Top|| File under:
Gardener In Background Of Kaepernick Video Receives Call From Washington Redskins
[Babylon Bee] U.S.‐A gardener visible in several shots of Colin Kaepernick's workout video has been signed as a lineman by the Washington Redskins.

After noticing the man's speed, raw strength, and dedication, the Redskins signed the gardener as an offensive lineman.

The man received several calls from NFL teams but settled with the Redskins as he liked their shrubberies and they promised he'd still be allowed to mow the lawns.

"Well, I'm a simple man who likes mowin' lawns, trimmin' hedges, and a cold beer after work," the man, identified as 45-year-old Bud Stanley, told reporters. "I hope I'm an asset to the organization. They're bumping me up to a better mower model, too, one of them ride-on deals. Yeah, I'm lookin' forward to the games too, I suppose. I just pretend the other team's linemen are particularly tough tree roots and push right through."

Stanley's being called a prodigy.

There was also another man in the foreground of the workout video, but the Redskins had him digitally removed so they could get a better look at Stanley.
Posted by: Besoeker || 12/09/2019 04:24 || Comments || Link || E-Mail|| [288 views] Top|| File under:
Cyber
"Don't Be Evil": Last Refuge of a Tech Oligarch Scoundrel = "Because CHINA!"
[TheFederalist] Why Big Tech companies can't stop being 'evil': Rana Foroohar's new book, 'Don't Be Evil,' paints an alarming portrait of Silicon Valley tech companies that need to be reined in before they start to affect our lives in even more insidious ways.

In 1998, in an academic paper titled "The Anatomy of a Large-Scale Hypertextual Web Search Engine," Stanford University students Larry Page and Sergey Brin described how their project, which they had named Google, worked. Until Page and Brin published, their work had been shrouded in secrecy, much to the consternation of the Stanford faculty. However, their mentor was eventually able to convince Page and Brin to publish some of their work—it was an academic project, after all—and the two relented.

In the paper, Page and Brin outlined how search could be monetized—via advertising—and noted the danger of such a funding model, writing, "The goals of the advertising business model do not always correspond to providing quality search to users." Indeed, such a model lead to what the two labeled "search engine bias" a phenomenon they identified as "particularly insidious."

Financial Times writer Rana Foroohar includes the Google origin story in her scathing indictment of the two tech titans and, at least in her opinion, the road of moral compromise its two founders traversed to essentially take over the internet. Through stunning self-deception and adherence to a self-serving principle that "information wants to be free," it wasn't long before Google's two founders succumbed to investor pressure and embraced an ideology of "data exists to be monetized."

THE INTERNET PROBLEM
The title of Foroohar's book is Don't Be Evil: How Big Tech Betrayed Its Founding Principles—and All of Us, a pithy nod to the company's early motto. Foroohar is not only trying to be clever, she believes that "don't be evil" was Google's model from the outset because Page and Brin knew the "insidious" potential of the technology they had created. Writes Foroohar, "When Google advised its employees not to be evil, it did so because it knew full well that evil was more than a powerful temptation. Evil was baked into the business plan."

Capitulating to the demands of investors to monetize by employing the advertising business plan they had previously denounced was merely their first sin. As Foroohar tells it, the company copied goto.com and Yelp, and cut off traffic to foundem.com, funneling users to Google's results instead. This trend of big companies getting bigger and cutting off the ability of smaller firms to operate is at the heart of what Foroohar sees as the "the internet problem."

BECOMING THE VILLAIN
...Foroohar expertly and succinctly lays out the problems with Big Tech, drawing on her decades of experience covering the industry for the Financial Times. As noted before, her solutions are generally practical, varied, and for the most part modest.

And perhaps her most prescient ideas are already proving to be true. Foroohar retells Mark Zuckerberg's testimony before Congress in the wake of the 2016 election and highlights a photograph that caught a glimpse of Zuckerberg's notes telling him to mention China when questioned about Facebook's monopolistic characteristics. Foroohar calls out Google and Facebook for crying "China" when pressure picks up against them:


Big Tech firms have responded to the growing public concern about privacy and anticompetitive business practices by playing to a long-standing American fear: It's us versus China. Companies like Google and Facebook are increasingly trying to portray themselves to regulators and politicians as national champions, fighting to preserve America's first-place standing in a video-game-like, winner-take-all battle for the future against the evil Middle Kingdom.
Posted by: Lex || 12/09/2019 00:00 || Comments || Link || E-Mail|| [432 views] Top|| File under:
Home Front: Politix
Former Ukraine Prosecutor Shokin: Joe Biden "Outraged We Seized Burisma Assets", Could No Longer Pay His Son…
[ConservativeTreehouse] Rudy Giuliani traveled to Ukraine with OAN investigative journalist Chanel Rion. The U.S. media are going absolutely bananas after finding out Giuliani is now gathering even more information about Joe and Hunter Biden's corrupt endeavors within Ukraine.

In this interview former Prosecutor General Viktor Shokin spoke to OAN about Joe Biden's direct role in getting his office to stop investigating his son Hunter. The problem for Joe Biden was when Shokin seized all of Burisma's assets the Ukranian gas company could no longer pay his son Hunter Biden. So the vice president demanded Shokin be removed.

When you combine this interview with the damning public statements delivered by the Ukraine prosecutor that replaced Shokin, Yuriy Lutsenko, things really get troublesome for Joe Biden, the Obama administration and Adam Schiff.

Prosecutor Yuriy Lutsenko stated that after he replaced Shokin he was visited by U.S. State Dept. official George Kent and Ambassador Marie Yovanovitch; they provided a list of corruption cases the Ukraine government was not permitted to follow.

Prosecutor Lutsenko dropping specific corruption cases was critical because that allowed/enabled a process of laundering money back to U.S. officials.

The potential for this background story to become part of a larger impeachment discovery is what has the U.S. media going bananas against Rudy Giuliani.

Senator Lindsey Graham is directly connected to the group of U.S. politicians who were participating in the influence network within Ukraine. One of the downstream consequences of Rudy Giuliani investigating the Ukraine corruption and money laundering operation to U.S. officials is that it ends up catching Senator Graham.

Hence, earlier today Senator Graham said he would not permit Senate impeachment testimony that touched on this corrupt Ukraine aspect.

In essence Senator Graham is fearful that too much inquiry into what took place with Ukraine from 2014 through 2016 will expose his own participation and effort along with former Ambassador Marie Yovanovich.
Posted by: Snusotle the Lesser4227 || 12/09/2019 03:34 || Comments || Link || E-Mail|| [371 views] Top|| File under:
Home Front: WoT
Manhunt for missing Saudis, hundreds of thousands of visa overstays
In which the editorialist riffs off the events caused by Saudi 2nd Lieutenant Mohammed Saeed Alshamrani at the Pensacola Naval Base a few days ago. Only new information, and the riff, posted here.

[LawEnforcementToday] Defense Secretary Mark Esper spoke to the press on Friday after the horrific display, saying that he wanted "to make sure we're doing our due diligence to understand what are our procedures," concerning the training programs that lead to this outcome.

According to sources at the air station, the shooting had taken place inside of a classroom where students of the program spend the first initial months of their training there. Based upon that scope, it can be deduced that the shooter was likely a recent addition to the program.

It's worth pointing out what appears to be a weakened vetting program for those coming into America.
Continued on Page 49
Posted by: trailing wife || 12/09/2019 00:23 || Comments || Link || E-Mail|| [521 views] Top|| File under: Moslem Colonists
Home Front: Culture Wars
A Safe Space Society Is A Totalitarian Nightmare
[Townhall] - As the undisputed star of the new film No Safe Spaces ‐ the hit documentary on academia's descent into Orwellian tyranny features a quick shot of a lawyer letter I wrote to some collegiate gulag apparatchiks ‐ I wholeheartedly recommend that you go see it. Adam Carolla and Dennis Prager take you on a guided tour of the insanity and evil that has gripped academia, and it's utterly terrifying. You need to see it not merely to gape at the freak show but to learn what's coming for society as a whole. The dreary conformity factories that pretend to be providing our next generation of leaders with a higher education have instead embarked on a campaign of indoctrination designed to manufacture a generation of goose-stepping creeps who use their bizarre collection of buzzwords and fetishes as weapons to suppress any kind of dissent.

And the problem is that this PC Nazism is not just limited to academia. Eventually, these daddy-issue cadres are going to get out into the world and contaminate all of our institutions even worse than they are contaminated now. We've seen weeks of pretentious ruling caste losers presuming to lecture us on how we should fix the messes they and their pals made. Imagine if they compounded their failure with the desire to burn you at the stake for refusing to concede that a dude can get pregnant.

A dude can't get pregnant, not ever. And there's a whole generation of future elitists who would want to cancel you permanently for daring to state this indisputable fact.

The key to understanding what is happening on campuses, and increasingly in society as a whole, is to discard your bourgeois notions of reason and the presumption of good faith. What's kind of funny is to watch people shake their heads at the incoherence of the leftist lies ‐ what these people say is manifestly false and usually both contradictory and hypocritical. They have no evidence to support their claims, and they ignore contrary evidence. This freaks out the squares because normal people approach disputes with the understanding that facts and evidence and arguments can change one's positions. But with these people, that doesn't happen. It can't happen, because they are not engaged in argument. Rather, they simply assert whatever nonsense they believe will increase their own power.

That's all it is. This PC leftist garbage is simply about power.

You can't prove your innocence or change their minds because actual facts are beside the point. The point is to generate a narrative that results in you being deprived of the moral capacity to assert your own rights and interests. You are disenfranchised, totally, by the moral failure that is your race or your sex or your religion or your sexual preference or whatever has been designated as bad this week. That is why we get evil concepts like "white privilege," "mansplaining" and "heteronormativity" tossed around as if they are conceptual trump cards that instantly silence you merely by being asserted.

...The left is not against prejudice or bigotry. It is actively in favor of both. It's just that the targets change and morph based on necessity. Go on social media, if you dare, and find a black conservative or a gay conservative or a conservative woman and see what crap they take from the loving left. The crude hatred would shock and appall even the Democrats who invented and filled the ranks of the KKK. The left is supposed to be in favor of black people and gay people and women people and it takes only a few seconds to realize that this is utterly false. They don't care about bigotry or prejudice. They care about leftist power, and if bigotry and prejudice help them get more of it then the left is all in.

...Today on campus, these creeps have power because the administrators tend to be cowed by the left when not in active cahoots with it. They left can even LARP violent revolution because the schools hold back the cops who ought to be beating down and hooking up these black-masked punks. The scary thing is that someday, some of these quad gestapo types are going to be in real positions of power in real society, and they do not believe in rules and they do not believe in rights for anyone who opposes them. Their sole goal is their own power. And to increase their power, they need to take power from someone else. You are the someone else.

In a society they control, you will have no rights, no voice, and no future. Leftism always ends in tyranny and murder, which is why we're blessed to have the Second Amendment. And if you are ever disarmed and at the mercy of these aspiring monsters, the only safe space will be a mass grave.

Posted by: g(r)omgoru || 12/09/2019 03:24 || Comments || Link || E-Mail|| [200 views] Top|| File under:
Anthony Hopkins on Why He Doesn't Talk About Politics: 'Actors Are Pretty Stupid'
h/t Instapundit


[PJMedia] In a conversation with fellow actor Brad Pitt for a lengthy chat for Interview magazine, Anthony Hopkins explained why he seldom -- actually: never -- talks about politics... and why he's not a big fan of other actors talking about politics either. In short: "Actors are pretty stupid."

"People ask me questions about present situations in life, and I say, 'I don't know, I'm just an actor,'" Hopkins told Pitt. " I don't have any opinions. Actors are pretty stupid. My opinion is not worth anything. There's no controversy for me, so don't engage me in it, because I'm not going to participate."

Hopkins was interviewed by Pitt because of the release of his new Netflix movie, The Two Popes, in which he plays the part of Pope Benedict XVI. Although Pitt apparently tried to get some controversial political (or religious) answers out of him, Hopkins refused to play that game.

It is extremely refreshing to see an actor take this position. Sadly, the new generation of Hollywood stars has a different opinion. Take Mark Ruffalo, the millionaire actor who recently endorsed Bernie Sanders. This multi-millionaire (who's reportedly worth $30 million) wrote on Twitter that "it's time for an economic revolution. Capitalism today is failing us, killing us, and robbing from our children's future."
Posted by: g(r)omgoru || 12/09/2019 02:58 || Comments || Link || E-Mail|| [419 views] Top|| File under:
Who's in the News
41
[untagged]
6
Govt of Iran Proxies
4
Moslem Colonists
4
Sublime Porte
4
Arab Spring
3
al-Shabaab (AQ)
2
Hamas
2
Palestinian Authority
2
Commies
1
Taliban
1
Govt of Iran
1
Govt of Iraq
1
Govt of Pakistan
1
Govt of Saudi Arabia
1
Govt of Sudan
1
Govt of Syria
1
Hezbollah
1
Islamic State
Bookmark
E-Mail Me
The Classics
The O Club
Rantburg Store
The Bloids
The Never-ending Story
Thugburg
Gulf War I
The Way We Were
Bio
Merry-Go-Blog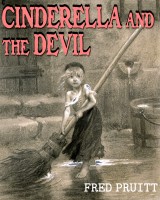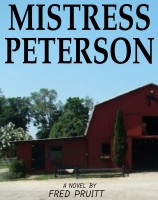 On Sale now!


A multi-volume chronology and reference guide set detailing three years of the Mexican Drug War between 2010 and 2012.

Rantburg.com and borderlandbeat.com correspondent and author Chris Covert presents his first non-fiction work detailing the drug and gang related violence in Mexico.

Chris gives us Mexican press dispatches of drug and gang war violence over three years, presented in a multi volume set intended to chronicle the death, violence and mayhem which has dominated Mexico for six years.
Click here for more information


Meet the Mods
In no particular order...


Steve White
Seafarious
Pappy
lotp
Scooter McGruder
john frum
tu3031
badanov
sherry
ryuge
GolfBravoUSMC
Bright Pebbles
trailing wife
Gloria
Fred
Besoeker
Glenmore
Frank G
3dc
Skidmark
Alaska Paul



Better than the average link...



Rantburg was assembled from recycled algorithms in the United States of America. No trees were destroyed in the production of this weblog. We did hurt some, though. Sorry.
3.238.190.82