-Lurid Crime Tales-
Larry Sellin: 'Ukraine was the Origin of the Trump-Russia Collusion Hoax'
[American Thinker] December 2015 was a pivotal month in many respects.

During the first week of December 2015, Donald Trump began to establish a substantial lead over his Republican primary opponents.

Vice President Joseph Biden traveled to Ukraine to announce, on December 7th, a $190 million program to "fight corruption in law enforcement and reform the justice sector," but behind the scenes explicitly linked a $1 billion loan guarantee to the firing of Ukrainian prosecutor Viktor Shokin, who had been investigating the energy company Burisma, which employed Biden's son Hunter.

On December 9, 2015, the reported whistleblower Eric Ciaramella held a meeting in Room 236 of the Eisenhower Executive Office Building with Daria Kaleniuk, executive director of the Ukrainian Anti-Corruption Action Center, which was 59%-funded by Barack Obama's State Department and the International Renaissance Foundation, a George Soros organization.

Also attending that meeting was Catherine Newcombe, attorney in the Criminal Division, Office of Overseas Prosecutorial Development, with the U.S. Department of Justice, where, among other duties, she oversaw the Department's legal assistance programs to Ukraine.

By December 2015, Paul Manafort was undoubtedly considering approaching the Trump campaign to rejuvenate his U.S. political bona fides and mitigate the legal and financial difficulties he was experiencing at the time.

From the beginning of his association with the Trump campaign, Roger Stone, a long-time Manafort partner, made a strong case to Trump to bring in Manafort, who would officially connect to the campaign immediately after the February 1, 2016 Iowa caucuses.

Based on events occurring during the same period, were Obama Deep State operatives aware of Manafort's intent and already intending to use his past questionable practices and links to Russia against Trump?

Such awareness of Manafort's plans could have been obtained either through FBI surveillance, which began in 2014 and ended in early 2016, or through information provided by Manafort associates, for example, Ukrainian businessman Konstantin Kilimnik, who worked for Manafort and was a FBI and Department of State asset, not a Russian agent as later painted by the Mueller investigation.
Posted by: Besoeker || 12/06/2019 08:19 || Comments || Link || E-Mail|| [6462 views] Top|| File under:
Jeffrey Epstein 'Found a Niche ‐ Blackmailing American and Other Political Figures' For Foreign Powers
[Medium.com] Shameless pedophile Jeffrey Epstein inherited his espionage business from ex-girlfriend Ghislaine Maxwell, whose father British media magnate Robert Maxwell, was a super spy for Israel's Mossad. Here, in another excerpt from the newly released book "Epstein: Dead Men Tell No Tales," former Israeli spy Ari Ben-Menashe tells how Epstein ran a complex intelligence operation.

Ari Ben-Menashe, a former Israeli spy and alleged "handler" of Robert Maxwell said of Epstein: "Maxwell introduced him to us, and he wanted us to accept him as part of our group. Ben-Menashe claimed that Epstein and Ghislaine were already dating in the late 1980s, and that Maxwell Senior grew fond of the young upstart.

"Epstein was hanging around with Robert Maxwell and the daughter was hanging around there too, and that's how they met," he told author James Robertson in an interview from Montreal. "Just two young souls, they met."

"Maxwell sort of started liking him, and my theory is that Maxwell felt that this guy is going for his daughter," Ben-Menashe said. "He felt that he could bless him with some work and help him out in like a paternal [way]."

According to the former spy, the ultimate order to embrace Epstein and involve him in the ongoing arms deals came from "the bosses" at Israeli intelligence headquarters.

"They were agents of the Israeli Intelligence Services," he told James Robertson.

"Later on [Ghislaine] got involved with Israeli intelligence together with him. But not in this arms deal with Iran business," Ben-Menashe also told Zev Shalev, former CBS News executive producer and investigative journalist for the website Narativ.

"These guys were seen as agents. They weren't really competent to do very much. And so they found a niche for themselves ‐ blackmailing American and other political figures."

He told Robertson, "Mr. Epstein was the simple idiot who was going around providing girls to all kinds of politicians in the United States. See, fucking around is not a crime. It could be embarrassing, but it's not a crime. But fucking a fourteen-year-old girl is a crime. And he was taking photos of politicians fucking fourteen-year-old girls ‐ if you want to get it straight. They would just blackmail people, they would just blackmail people like that."

Posted by: Besoeker || 12/06/2019 02:18 || Comments || Link || E-Mail|| [6474 views] Top|| File under:
Impeachment is the perfect opportunity for Trump and the GOP to lay out all the evidence against Ukraine and Joe Biden
[Washington Examiner] What a great opportunity Nancy Pelosi just handed to President Trump and Senate Republicans!

Now the country can finally find out what the national media have been so desperately trying to hide.

The House speaker announced Thursday morning that Democrats were moving forward with the impeachment effort by drafting up formal charges against the president. In other words, we're now getting to the part where we can actually find out why Trump did what he did in that midsummer phone call with Ukrainian President Volodymyr Zelensky.

It's taken for granted that Senate Republicans simply won't convict Trump out of party loyalty. But they can make their decision about so much more than that.

The New York Times on Wednesday reported disapprovingly on Rudy Giuliani's continued efforts in Ukraine to find evidence that the country interfered in the 2016 election and that Joe Biden, along with his middle-aged son Hunter, were corrupt in their own dealings in Ukraine.

"Even as Democrats intensified their scrutiny this week of Rudolph W. Giuliani's role in the pressure campaign against the Ukrainian government that is at the heart of the impeachment inquiry," the report said, "Mr. Giuliani has been in Europe continuing his efforts to shift the focus to purported wrongdoing by President Trump's political rivals."

Wow, he was doing that even as Democrats intensified their scrutiny?! What a shock.

The media have been denying the clear evidence for months, dismissing Ukraine's 2016 election meddling as a "conspiracy theory" and accusing anyone who so much as publicly questions their narrative of participating in a "Russian disinformation campaign."

With regard to the Bidens, journalists and cable news hosts will only allow that maybe there was an "appearance" of impropriety when Joe Biden, as vice president, demanded Ukraine fire a state prosecutor who had been investigating a shady energy company that was paying Biden's son Hunter for ‐ well, we still don't know what. But that's where the story always ends, and the media loses its curiosity. Instead of asking further questions or gathering facts, we are told from there on that there's just no evidence of any wrongdoing by the Bidens, and that questions about it are "baseless."
Posted by: Besoeker || 12/06/2019 01:50 || Comments || Link || E-Mail|| [6463 views] Top|| File under:
-Signs, Portents, and the Weather-
Birds are getting smaller. Scientists see the echo of climate change.
[NBCNews] Birds have been shrinking as global temperatures rise and the climate warms, a new study published Wednesday in the journal Ecology Letters has found.

Research led by scientists at the University of Michigan examined more than 70,000 bird specimens from 52 North American migratory bird species collected between 1978 and 2016. The researchers found that body sizes for all 52 species shrank consistently over that 38-year time period while the length of wingspans grew, which suggests that birds may be forced to adapt ‐ sometimes in dramatic ways ‐ to climate change.


Or perhaps adapted to tall buildings in Chicago?




Or to more predatory birds chasing them. The populations of predatory birds had crashed by the early 1970s, reportedly as a result of DDT use. Since DDT was banned, predator bird populations have grown significantly.

"Other studies have found a relationship between temperature and body size similar to what we found, but this is the most consistent result," said Benjamin Winger, an assistant professor of ecology and evolutionary biology at the University of Michigan in Ann Arbor and the study's senior author. "What we don't know is the extent to which the shrinking bird is an adaptive response to climate change. Are they able to keep up with warming temperatures or are they lagging behind?"
Continued on Page 49
Posted by: Seeking Cure For Ignorance || 12/06/2019 00:00 || Comments || Link || E-Mail|| [6478 views] Top|| File under:
Economy
US taxes drop to 4th lowest following GOP tax cuts: study
[The Hill] The U.S. tax burden fell to the fourth lowest among advanced economies following passage of the GOP tax law, according to data released Thursday by the Organization for Economic Cooperation and Development (OECD).

The report found that the share of the economy devoted to paying taxes in the U.S. in 2018 fell by a whopping 2.5 percentage points, by far the largest of any of the 36 countries in the group.

Only Ireland, Chile and Mexico had a lower tax burden than the United States, which came in at 24.3 percent of gross domestic product (GDP), well below the 34.3 percent average.

France had the highest tax burden, amounting to 46.1 percent of GDP.

The trend in the U.S. differed from most of the countries on the list, most of which saw taxes go up in the past decade.

"Across the last decade, 26 OECD countries reported higher tax-to-GDP ratios in 2018 than in 2008, with the greatest increases in Greece and the Slovak Republic. Among the remaining 10 countries, tax levels in 2018 remained more than six percentage points lower in Ireland and more than two percentage points lower in Hungary and Norway," the report noted.
Posted by: Besoeker || 12/06/2019 03:17 || Comments || Link || E-Mail|| [6460 views] Top|| File under:
Home Front: Politix
Trail of Tears: 'Support for Elizabeth Warren nosediving in polls since fall'
[Washington Examiner] Elizabeth Warren's fast rise in the 2020 Democratic primary field is over.

The Massachusetts senator's poll numbers shot up consistently in late summer and early fall, largely at the expense of first-tier rivals former Vice President Joe Biden and Vermont Sen. Bernie Sanders.

But her rise in support also brought added scrutiny, including how Warren, 70, planned to fund her "Medicare for all" plan, which would effectively end private health coverage in favor of a government program. Unlike Sanders, 78, who forthrightly says taxes on middle-class earners would rise in order to pay for his proposed version of Medicare for All, Warren says hers would be covered by a wealth tax on individuals with fortunes over $50 million.

The more Warren's talked about the details, the less support she's earned.

A RealClearPolitics average of national primary polls Thursday placed Warren in third place, at 14.2% support, behind Sanders, at 15.6%, and 77-year-old Biden, leading the pack at 27.8%.

That spread is a dramatic reversal from two months ago when Warren was in a statistical tie for first place with Biden. At the time, Warren was .3 percentage points behind Biden, with 26% support, compared to his 26.3%.

Since then, Warren has faced a cascade of polls showing her support in free fall. A Morning Consult survey taken Oct. 7-12 found Warren at 21%. By late November, the same organization found her support at 15%. A CNN survey taken at the same time found Warren earning 14% of support.
Posted by: Besoeker || 12/06/2019 08:04 || Comments || Link || E-Mail|| [6462 views] Top|| File under:
VDH 'When Our Guardians Fail Us'
[Townhall] One symptom of a society in crisis is the unreliability or even corruption of its own auditors.

After all, when the watchmen have lost moral authority to watch, who can be believed or trusted? Or, as the Roman satirist Juvenal famously put it, "Who will guard the guardians?"

It was recently reported that FBI lawyer Kevin Clinesmith altered an email to bolster a suspicious FBI effort to obtain a Foreign Intelligence Surveillance Court warrant authorizing the surveillance of Carter Page, a onetime employee of the Trump campaign.

If true, Clinesmith helped the FBI successfully delude the court into granting what was likely an illegal request to spy on the Trump campaign. Clinesmith was reportedly expelled from special counsel Robert Mueller's legal team for cheering on opposition to the Trump presidency by writing "Viva la resistance!" in a text message discussion.

After FBI Director James Comey was fired, he leaked his own memos of private and confidential conversations with the president. Whether Comey would go to jail hinged on how the FBI would categorize his memos post facto -- as merely "confidential," or as "secret" or "top secret."

Two of the adjudicators were Lisa Page and Peter Strzok, former Comey friends and FBI subordinates. The FBI eventually ruled that the leaking of the memos was not felonious. Page and Strzok, who were involved in an amorous relationship, were later dismissed from Mueller's team for exchanging texts that showed bias and hatred toward Trump, the object of their team's investigation.

We are awaiting the results of investigations being conducted by Department of Justice Inspector General Michael Horowitz and federal prosecutor John Durham. Both are examining whether the nation's top investigators at the FBI, CIA and DOJ were themselves corrupt.
Posted by: Besoeker || 12/06/2019 07:08 || Comments || Link || E-Mail|| [6463 views] Top|| File under:
Why I Still Don't Think Trump Will Be Impeached
[PJ] Just a few days ago, I predicted that Trump won't be impeached. Of course, today we saw the announcement that Nancy Pelosi has directed the Judiciary Committee to start drafting articles of impeachment based on the hearing yesterday.

Now, that means a committee chaired by Rep. Jerrold Nadler (D-Moria) is supposed to start coming up with a list of charges. Apparently, this is supposed to include bribery, abuse of power, and damned if conspiracy and collusion with the Russians isn't back, Mueller investigation be damned.

You might think this would cause me to rethink my prediction, but it doesn't.

Let's hypothetically assume articles of impeachment were voted and sent to trial in the Senate. Then what?

Who is subpoenaed first? It's going to be a race among Adam Schiff, Eric Ciaramella, and Mark Zaid (Ciaramella's lawyer). Followed by Schiff's staffers, Vindman again, other Democrat members of the HPSCI.

You can expect extensive declassification. In particular, of transcripts of the closed-door meetings that Schiff won't release. (Hint: Classification is under the president's authority, not a Congress member's.)

After yesterday, you can expect extensive subpoenas of communications records.

You can expect (yet another) rehash of the last three years, and you can bet that the GOP will be out for blood.

You can expect a concurrent effort to expel Schiff from the House. (No, members of the House can't be impeached. But they can be expelled.)

You can expect every witness from the Schiff hearings to be re-called and examined by hostile questioners, and you can bet Mitch McConnell won't shush the Republicans.

You can expect most of the upper levels of the Obama administration to be subpoenaed: if they appear, they will be examined in ways that would make a proctologist squirm; if they resist, you can bet an attempt will be made to compel them, and "no one is above the law" will be the watchword on Republican lips.

Given the number of actual crimes that appear to be involved, the fallout could be expensive. No one will go to actual jail ‐ nobody at that level goes to jail ‐ but they could lose clearances, pay millions in lawyer fees, and become laughingstocks.

If it comes to trial and Trump is acquitted, especially when the evidence against the Obama administration comes out, it probably means a massive election victory for Trump and the GOP. If it comes to trial at all, then it'll be happening during Iowa's caucuses and many of the major contenders will need to be at the trial ‐ or they won't show up, and the Trump oppo ads will be solar fusion fire.

I still think the risks are too great for the Democrats. Instead, we'll see this "drafting of articles of impeachment" drag on, "vaster than Empires and more slow," because they get all the political benefits of keeping IMPEACHMENT IMPEACHMENT IMPEACHMENT in the news, with none of the risks.
Posted by: Besoeker || 12/06/2019 02:59 || Comments || Link || E-Mail|| [6463 views] Top|| File under:
Hitchhikers Hop Aboard the Democratic Presidential Campaign Clown Car
[Federalist] As several people fall out of the Democratic presidential campaign clown car, a few hitchhikers hopped aboard the journey to their convention this summer in Milwaukee. However, those (Tom Steyer and Michael Bloomberg) bumming a ride represent everything that the radical left-wing of the Democratic Party now abhors.

Steyer and Bloomberg embody toxic masculinity, white superiority, privilege, and class that Democrats have been railing against. They must not have gotten the memo that they are persona non grata in the Democratic Party today. They do not check any boxes in the liberal insidious game of identity politics. No matter how one triangulates these two, they do not meet the intersectionality of gender, race, and class. Neither are female, transgender or gay‐neither are African-American or other supposedly oppressed minority. In fact, they represent the oppressors and the filthy rich. I must admit, this is classic. The radical left-wing has worked very hard to remake the Party, and now men like Steyer and Bloomberg are in for a treat.

Steyer's attempt at a high wire act to get across the chasm created by these crazy Democrats will be awkward. He may not want to try this stunt without a safety net. Steyer will have to use more self-tanning spray and talk about all the lefty causes he finances. His big issue is global warming‐an issue voters are becoming less interested in. Ask the governors of Montana and Colorado who had their one-trick pony message that fossil fuels are destroying the planet and that we have to destroy capitalism to save it, how that worked out‐their campaigns crashed and burned.
Posted by: Besoeker || 12/06/2019 01:59 || Comments || Link || E-Mail|| [6461 views] Top|| File under:
Who's in the News
46
[untagged]
7
Govt of Iran
5
Islamic State
4
Sublime Porte
3
Govt of Iran Proxies
2
Govt of Iraq
2
al-Shabaab (AQ)
2
Commies
1
Taliban
1
Govt of Sudan
1
Hamas
1
Jamaat-ul-Mujahideen Bangladesh (IS)
1
Moslem Colonists
1
Palestinian Authority
Bookmark
E-Mail Me
The Classics
The O Club
Rantburg Store
The Bloids
The Never-ending Story
Thugburg
Gulf War I
The Way We Were
Bio
Merry-Go-Blog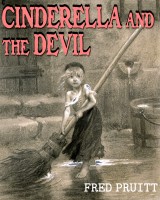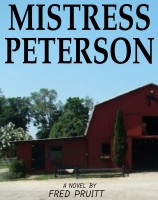 On Sale now!


A multi-volume chronology and reference guide set detailing three years of the Mexican Drug War between 2010 and 2012.

Rantburg.com and borderlandbeat.com correspondent and author Chris Covert presents his first non-fiction work detailing the drug and gang related violence in Mexico.

Chris gives us Mexican press dispatches of drug and gang war violence over three years, presented in a multi volume set intended to chronicle the death, violence and mayhem which has dominated Mexico for six years.
Click here for more information


Meet the Mods
In no particular order...


Steve White
Seafarious
Pappy
lotp
Scooter McGruder
john frum
tu3031
badanov
sherry
ryuge
GolfBravoUSMC
Bright Pebbles
trailing wife
Gloria
Fred
Besoeker
Glenmore
Frank G
3dc
Skidmark
Alaska Paul



Better than the average link...



Rantburg was assembled from recycled algorithms in the United States of America. No trees were destroyed in the production of this weblog. We did hurt some, though. Sorry.
3.234.221.67

Help keep the Burg running! Paypal: