-Lurid Crime Tales-
Adam Schiff's Star Witness Just Admitted Burisma Should Be Investigated For Corruption
[Federalist] Deputy Assistant Secretary of State George Kent made the case for launching an investigation into the Bidens and their involvement in Ukraine related to the Ukrainian energy company Burisma.

Kent, the State Department's top official on Ukraine, said during testimony before the House Intelligence Committee in the Democrats' partisan impeachment proceedings Wednesday he was concerned about a, "perception of a conflict of interest," related to Joe Biden's son, Hunter, serving on the board of the energy company while his father oversaw the Obama administration's policy towards Ukraine.

Hunter Biden served on the board of the company for $50,000 a month despite having no prior experience in the energy industry while his father served as vice president deeply involved U.S.-Ukrainian policy.

Kent also testified in a private deposition that he voiced his discomfort over the situation to the White House in 2015 where administration officials brushed off Kent's concerns.

"I raised my concerns that I had heard that Hunter Biden was on the board of a company owned by somebody that the U.S. Government had spent money trying to get tens of millions of dollars back and that could create the perception of a conflict of interest," Kent told lawmakers behind closed doors in October. "The message that I recall hearing back was that the vice president's son Beau was dying of cancer and that there was no further bandwidth the deal with family related issues at that time... That was the end of that conversation."

During his testimony before the House on Wednesday, Kent reiterated his conviction that officials in Ukraine ought to be investigated to root out corruption related to Burisma.

"To summarize, we thought the [CEO of Burisma] had stolen money. We thought a prosecutor had take an bribe to shut the case," Kent said.

"Are you in favor of that matter being fully investigated and prosecuted?" asked Minority House Intelligence Committee Counsel Steve Castor.

"I think, since U.S. taxpayer dollars were wasted, I would love to see the Ukrainian prosecutor general's office find who the corrupt prosecutor was that took the bribe, and how much of it was paid," Kent said.
Posted by: Besoeker || 11/14/2019 01:18 || Comments || Link || E-Mail|| [380 views] Top|| File under:
Home Front: Politix
A Nobel Prize for Trump?
The mainstream press has pilloried President Donald Trump for announcing that Abu Bakr al-Baghdadi "died like a dog," and "a coward." To put icing on the mockery cake, Trump has invited "Conan," the military working dog that tracked al-Baghdadi and cornered him in a tunnel, to the White House and referred to Conan as "beautiful" and "talented."

...Churchill is also famous for referring to Gandhi, who had been nominated for the Nobel Peace Prize, as "a seditious Middle Temple lawyer of a type well known in the east, striding half-naked up the steps of the viceregal palace . . . ."

British First World War Prime Minister Lloyd George apparently so loathed his political rival Churchill and considered him so unprincipled that George publicly announced that Churchill "[w]ould make a drum out of the skin of his own mother in order to sound his own praises."

...Other noted American statesmen have used similar insults to describe their opponents. John Quincy Adams referred to Thomas Jefferson as "a slur upon the moral government of the world." His father, John Adams apparently called Alexander Hamilton, of $10 bill fame, "a bastard brat of a Scotch peddler.

President Lyndon Johnson attacked then-House minority leader and future President Gerald Ford as "a nice guy [who] had played too much football with his helmet off."

Theodore Roosevelt, who won a Nobel Peace Prize for negotiating peace between Russia and Japan, thereby ending the Russo-Japanese War, is supposed to have referred to his boss, and then President, William McKinley as "having the backbone of a chocolate éclair."

Current British Prime Minister Boris Johnson, while he was a sitting member of Parliament, is also on record as having won a £1,000 prize for the "President Erdogan Offensive Poetry Competition" with the following entry: "There was a young fellow from Ankara, Who was a terrific wankerer. Till he sowed his wild oats, With the help of a goat, But he didn't even stop to thankera."

...Any commenter with any knowledge of history would recognize that mocking, and even taunting an opponent, even at the highest levels of the political class, is a long-standing tradition.

Even when Trump follows these norms, he is pilloried. But perhaps, he should continue. After all, if he continues along this path he stands a good chance of earning a Nobel Prize in Literature like Sir Winston Churchill and a Nobel Peace Prize, just like fellow President Theodore Roosevelt. Judging by the standards applied to former President Barack Obama when he won the Nobel Peace Prize, Trump has certainly met or surpassed the requirements.
Posted by: g(r)omgoru || 11/14/2019 03:25 || Comments || Link || E-Mail|| [298 views] Top|| File under:
Impeachment Committee Calls First Star Witness Greta Thunberg
[Babylon Bee] WASHINGTON, D.C.‐Rep. Adam Schiff and the House Intelligence Committee called on their first star witness to prove that Donald Trump committed high crimes and misdemeanors: Swedish climate change activist Greta Thunberg.

"Ms. Thunberg, thank you for being here today," Schiff began but was immediately interrupted by the girl:

"How dare you!" she shouted.

"Oh, heh, um... I'm on your side, here, let's take it easy," Schiff continued awkwardly. "What information do you have on Donald Trump and his blatant corruption when it comes to his phone call with Ukraine?"

"You have stolen my dreams and my childhood!" she shouted, pounding the table in front of her. The crowd began to get emotional, weeping and shouting and screaming at the sky all at once. "This is all wrong! I shouldn't be here. I should be back in school!"

Even Schiff himself shed a few tears and led the committee in a standing ovation for Thunberg's bravery. "I think we've heard enough. I declare Donald Trump impeached!" Sadly, Schiff was later informed that he couldn't simply declare impeachment.

Thunberg concluded her testimony by shouting, "PEOPLE ARE DYING!" to thunderous applause.

The committee is now expected to call on other star witnesses like Alyssa Milano, Jane Fonda, and Debra Messing.
Posted by: Besoeker || 11/14/2019 01:39 || Comments || Link || E-Mail|| [296 views] Top|| File under:
There's This Thing Called Due Process That We Ought to Try
[Townhall] I get a little picky about this whole due process thing, not just because I'm a lawyer and not just because I helped defend our Constitution overseas in uniform a couple times, but because I'm an American citizen. Let's understand clearly the nature of the due process argument over impeachment. This is not about Donald Trump getting due process. This is about the American people getting due process.

It's our choice for president that is being challenged. You get due process under our glorious Constitution when you are about to have your individual rights infringed ‐ like having your freedom or money taken. President Trump has no individual right to be president. It's a position that we citizens gave him in order to work for us. The presidency is not his, any more than being a colonel meant the eagle belonged to me. The real due process rights at issue here belong to us, America's citizens, who are faced with the prospect of having our right to choose our president infringed upon.

In other words, when no one is allowed to put on a defense to the impeachment inquisition, it's not Trump who is being deprived of his due process rights. It's the American people who are being deprived of their due process rights.

Posted by: g(r)omgoru || 11/14/2019 01:12 || Comments || Link || E-Mail|| [196 views] Top|| File under:
Illinois Democrat Claims 'Hearsay Can Be Much Better Evidence Than Direct' Evidence
[PJ] During Wednesday's public impeachment inquiry, Republicans rightfully reaffirmed the point that neither of the two witnesses, Deputy Assistant Secretary for European and Eurasian Affairs George Kent or Ambassador William Taylor, have any firsthand knowledge of President Trump's phone call with Ukraine President Volodymyr Zelensky. In fact, neither man has ever spoken with or met President Trump.

In an attempt to counter that rather devastating and inconvenient fact for the Democrats, Illinois Democrat Congressman Mike Quigley offered a bizarre defense of Kent and Taylor's lack of direct knowledge of the pertinent details of the investigation.

"I guess to close, primer on hearsay, I think the American public needs to be reminded that countless people have been convicted on hearsay because the courts have routinely allowed and created, needed exceptions to hearsay," Quigley said. "Hearsay can be much better evidence than direct, as we have learned in painful instances and it's certainly valid in this instance," he added.
Posted by: Besoeker || 11/14/2019 01:13 || Comments || Link || E-Mail|| [350 views] Top|| File under:
Fox News' Chris Wallace: Taylor Testimony 'Very Damaging' To Trump
[Daily Caller] Fox News host Chris Wallace said that Ambassador William Taylor's House testimony Wednesday was "very damaging" to President Donald Trump.

"I think that William Taylor was a very impressive witness and was very damaging to the president," Wallace said. "First of all, as you pointed out, he took very copious notes at almost every conversation when he put quotes in his opening statement, he said those were direct quotes from what was said." (RELATED: House Republicans Release 18-Page Memo Featuring Their Case Against Impeachment)
He could've been deaf and mute and Chris "Son of Mike" would've still given him a tongue-bath. Pffft
"It also doesn't hurt that he has a voice like Edward R. Murrow. He is a pretty impressive presence up there," he added.

"And I think very non-political. He went out of his way to talk about what he knew, what he was specifically testament to. The only thing he talked about was a strong feeling that it was in the U.S. national security interest to support Ukraine in the fight against Russia. But, he certainly wasn't taking any partisan position." (RELATED: President Trump Promises Release Of 'Tantalizing' First Phone Call With Ukraine)
Posted by: Besoeker || 11/14/2019 01:08 || Comments || Link || E-Mail|| [459 views] Top|| File under:
The Real Mystery About C*aramella and Vindman
h/t Instapundit


[PJMedia] I was chatting with Terry, my writing partner, this morning. He was in the Intelligence Community for years, as was I; Terry on the analysis side, me in collection and later as a computer security researcher. Both of us had, at one time, an "Extended Background Investigation" clearance, the clearance you need for that stuff people like to say is "beyond top secret." (It's not, but that's another topic I explored in detail back when Edward Snowden turned.)

Now, Terry is a Democrat, pretty liberal, not at all impressed with Trump. But we were talking about Eric Ciaramella who was fired from the White House staff because he was leaking confidential information to the media. According to all the sources, he then returned to the CIA, where he currently works.

Which is, frankly, odd.

How, exactly, do you lose a job for security violations and return to the CIA? One would normally lose one's clearance, and even janitors and cafeteria workers at CIA are cleared.

Then there's LTC Alex Vindman, NSC staffer and active-duty Army officer. He has testified that he disobeyed orders, advised foreign governments to resist Trump, leaked internal information to others, and was actively working to subvert the president's foreign policy.

Now, Gods know I'm not a UCMJ lawyer, but if you look at the Uniform Code of Military Justice, that sounds like an Article 88 (Contempt to officials), Article 92 (Failure to obey order), and Article 133 (Conduct unbecoming an officer). There's an argument to be made for Article 94 (Mutiny) as well.

So this too is odd. Normally, under these circumstances, a serving officer would at least be relieved and very possibly confined awaiting court-martial.

The third thing that struck us both was the complaint that Trump's conversations with Zelensky were being stored on a classified server.

Now if you look at the Department of State's regulations, conversations between American officials and foreign heads of state are automatically classified CONFIDENTIAL and NOFORN.

You normally ‐ at least if you're not Hillary or one of her minions ‐ store classified information on classified servers. Even confidential. (This one hasn't been as exciting since it became clear the Obama administration was using the same server for the same stuff.) Some people want to argue that this shouldn't be classified, but they miss a couple of points: first of all, classification is another one of those Article II powers of the president (see Executive Order 13526). If he says it's classified, it's classified. The second is that the White House was concerned about stuff being leaked and warned Vindman explicitly about talking about it.

So why is it surprising that material is being stored on a classified server? Why the hell was it ever stored on anything BUT a classified server?

The point here is that all of these things would, in the normal course of events, be security violations punishable by everything from actually losing a job to extended terms in Kansas making small rocks.

Why was this not the normal course of events?

I'd really like someone in Congress to ask those questions.
Posted by: g(r)omgoru || 11/14/2019 01:05 || Comments || Link || E-Mail|| [257 views] Top|| File under:
Schiff: Who, Me? I Don't Know The Whistleblower's Identity
[Hot Air] And we should believe Adam Schiff because of, er, his long track record of honesty about his contacts with the whistleblower? Come on, man. The chair of the impeachment inquiry hearings accused Rep. Jim Jordan of issuing a "false statement" in claiming that he knew the identity of the whistleblower. After getting four Pinocchios from the Washington Post for lying about contacts between his office and the whistleblower, Schiff's hardly in position to complain ‐ or to be taken at his word:

"The only times I prevented witnesses from answering questions" in prior closed-door hearings "was when it was apparent that members were seeking to out the whistleblower," Schiff responded.

"We will do everything necessary to protect the whistleblower's identity, and I'm disturbed to hear members of the committee who have in the past voiced strong support for whistleblower protections, seek to undermine those protections by outing the whistleblower," he added.

Rep. Jim Jordan, R-Ohio, an aggressive defender of Trump, then chimed in.

"You are the only member who knows who that individual is," Jordan said, referring to the whistleblower, "and your staff is the only staff of any member of Congress who has had a chance to talk with that individual. We would like that opportunity. When might that happen in this proceeding today?" ...

Schiff shot back: "First, as the gentlemen knows, that's a false statement. I do not know the identity of the whistleblower and I'm determined to make sure the identity is protected."

But, the chairman added, "you'll have an opportunity after the witnesses have testified to make a motion to subpoena any witness and compel a vote."
Posted by: Besoeker || 11/14/2019 01:03 || Comments || Link || E-Mail|| [240 views] Top|| File under:
Capitol Building To Be Decorated As Giant Circus Tent For Duration Of Impeachment Hearings
[Babylon Bee]
WASHINGTON, D.C.‐In honor of the impeachment hearings beginning this week, the Capitol Building has been decorated to look like a giant circus tent.

As soon as congressional maintenance staff heard that the impeachment hearings were going to begin, they went into storage and got out "the Big Top," also used during the Kavanaugh hearings last year.

"We keep the Big Top on hand for certain situations," said one staff member. "Usually these big inquisition-style trials, that kind of thing. They're great entertainment. And the kids love the monkeys."

Congressional vendors will be selling peanuts, popcorn, programs, and those big foam fingers to enhance viewers' experience.

Rep. Adam Schiff was furious with the changes, saying they make a mockery out of a serious show trial.

"These are serious proceedings, and we will not have them mocked!" Schiff cried, wearing a clown nose, riding an elephant, and juggling fourteen flaming bowling pins. "The American public needs to know how super serious we are about this."

"And now for my last stunt, I will create evidence for impeachment out of thin air!"
Posted by: Frank G || 11/14/2019 00:00 || Comments || Link || E-Mail|| [245 views] Top|| File under:
Impeachment Has Jumped the Shark
[Townhall] Impeachment has jumped the shark ‐ now that the American people have seen the truth about the ongoing impeachment inquiry into President Donald Trump, they are rejecting the Democrat Party's fictional Ukraine narrative.

According to a recent Associated Press-NORC Center for Public Affairs poll, 59 percent of Americans believe that President Trump's Interactions with Ukrainian President Volodymyr Zelensky were not illegal, with 30 percent of respondents going so far as to say there was "nothing wrong" with the phone call between the two leaders.

The AP poll, however, isn't the only sign that people are tuning out of the impeachment show Democrats launched on Inauguration Day 2017. Several other reputable surveys have also found that voters have lost their appetite for the Democrat-led impeachment effort.

A recent poll from The New York Times Upshot/Siena College, for example, concluded that 53 percent of voters in the crucial battleground states of Florida, North Carolina, Pennsylvania, Michigan, Wisconsin, and Arizona don't want Congress to impeach the president. Another recent survey from Marquette Law backed up that result, finding that 51 percent of Wisconsin voters oppose impeachment.


It will be a very interesting election, indeed. Clarifying, even.
Posted by: Besoeker || 11/14/2019 00:00 || Comments || Link || E-Mail|| [285 views] Top|| File under:
Science & Technology
Something Very Strange Seems To Be Synchronzing Distant Galaxies
[Futurism.com] Galaxies millions of light years away seem to be connected by an unseen network of massive intergalactic structures, which force them to synchronize in ways that can't be explained by existing astrophysics, Vice reports. The discoveries could force us to rethink our fundamental understanding of the universe.

"The observed coherence must have some relationship with large-scale structures, because it is impossible that the galaxies separated by six megaparsecs [roughly 20 million light years] directly interact with each other," Korea Astronomy and Space Science Institute astronomer Hyeop Lee told the site.

There have been many instances of astronomers observing galaxies that seem to be connected and moving in sync with each other. A study by Lee, published in The Astrophysical Journal in October, found that hundreds of galaxies are rotating in exactly the same way, despite being millions of light years apart.

And a separate study, published in the journal Astronomy and Astrophysics in 2014, found supermassive black holes aligning with each other, despite being billions of light years apart.

SPOOKY ACTION
While current cosmological principles support the alignment and movement of ancient stars at a smaller scale, astronomers are puzzled by the much, much larger patterns across vast distances.

But before they can draw any conclusions, they'll need more data ‐ the body of work is still limited, as Vice points out.

READ MORE: There's Growing Evidence That the Universe Is Connected by Giant Structures [Vice]

More on the universe: Scientists: Something About the Universe Doesn't Look Right

Posted by: Besoeker || 11/14/2019 01:46 || Comments || Link || E-Mail|| [571 views] Top|| File under:
Who's in the News
36
[untagged]
6
Govt of Iraq
5
Sublime Porte
4
Islamic Jihad (Palestian)
4
Taliban
4
Commies
2
Haqqani Network
2
Islamic State
1
Arab Spring
1
Hezbollah
1
Govt of Syria
1
Govt of Pakistan
1
Moslem Colonists
1
Govt of Iran
1
Palestinian Authority
1
Hamas
Bookmark
E-Mail Me
The Classics
The O Club
Rantburg Store
The Bloids
The Never-ending Story
Thugburg
Gulf War I
The Way We Were
Bio
Merry-Go-Blog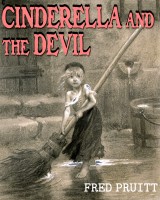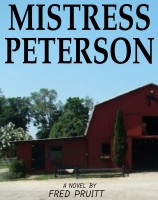 On Sale now!


A multi-volume chronology and reference guide set detailing three years of the Mexican Drug War between 2010 and 2012.

Rantburg.com and borderlandbeat.com correspondent and author Chris Covert presents his first non-fiction work detailing the drug and gang related violence in Mexico.

Chris gives us Mexican press dispatches of drug and gang war violence over three years, presented in a multi volume set intended to chronicle the death, violence and mayhem which has dominated Mexico for six years.
Click here for more information


Meet the Mods
In no particular order...


Steve White
Seafarious
Pappy
lotp
Scooter McGruder
john frum
tu3031
badanov
sherry
ryuge
GolfBravoUSMC
Bright Pebbles
trailing wife
Gloria
Fred
Besoeker
Glenmore
Frank G
3dc
Skidmark
Alaska Paul



Better than the average link...



Rantburg was assembled from recycled algorithms in the United States of America. No trees were destroyed in the production of this weblog. We did hurt some, though. Sorry.
3.92.74.105