Caribbean-Latin America
CNN: Mexico Has Essentially Built Trump's Wall And Is Paying For It
[Red State] You may have noticed in reports about illegal immigration that there's been a precipitous drop in apprehensions at the border. That's not because there are fewer being caught, that's because there are fewer coming across.

That's in large measure due to the cooperation deal that President Donald Trump struck with Mexico.

In fact, even CNN has had to admit Trump's success, as Newsbusters observed.

In an astonishing case of pigs flying, CNN actually ran article on Sunday by Catherine Shoichet and Natalie Gallón, "Why some say Mexico already built Trump's wall ‐ and paid for it."

In it they note that Mexico has effectively built the wall, that Mexico by marshaling thousands of their troops to prevent people from coming in and not going north to the U.S. is acting as the wall itself.

Among the things they have done:
Posted by: Besoeker || 10/22/2019 01:55 || Comments || Link || E-Mail|| [397 views] Top|| File under:
The Mexican State Is Collapsing
[The Federalist] The battle of Culiacan marks a turning point in the collapse of the Mexican state. There is now no doubt about who is in control of Sinaloa, let alone the rest of the country. Cartel forces seized a major regional capital city in broad daylight and defeated the national armed forces in open battle.

Violence is rampant across Mexico. Earlier in the week, more than one dozen police officers were massacred in a cartel ambush in western Mexico. A day later, 14 suspected gang members were killed by the Mexican Army. Homicides in Mexico this year are on track to surpass last year's record total of more than 29,000.

Understand that the fighting in Culiacan is not just another episode in the "drug war," nor is it merely an incident of organized crime. What's happening Mexico right now is more like an insurgency. Yes, drug-trafficking is one of the things the cartels do, but it doesn't nearly describe what they are or what role they're playing in the disintegration of civil society in Mexico. Indeed, over the past decade cartels have diversified their economic activities to include everything from oil and gas production to industrial agriculture to offshore commercial fishing.

In other words, it's fair to say that Mexico is now on a trajectory to become a vast gangland governed more by warlordism than by the state. The last time this happened was a century ago, during the decade-long Mexican Revolution, which eventually triggered the invasion and occupation of northern Mexico in 1916 by the U.S. Army, including the mobilization of the entire National Guard and a call for volunteers. Before it was over, U.S. forces attacked and occupied Nogales, Sonora, in 1918 and Ciudad Juarez in 1919.

Historically, insurgent and secessionist movements have bedeviled Mexico from its very beginnings. Civil wars and rebellions were endemic in Mexico throughout much of the 19th century, ceasing only with the Porfiriato and resuming with its collapse in 1910.

What's different today is that Mexico, despite its corrupt and incompetent government, has a rising middle class and a growing economy. Unlike the Mexican state, the Mexican people have shown themselves to be more than capable of industrious and liberal self-government, not just in the success millions of them have achieved in the United States but also in the success of local governments throughout the country.

Set against the Mexican people is a Mexican state incapable of governing and a cartel insurgency that now controls vast swaths of both territory and industry. President Lopez Obrador will not push back on the cartels. He has never said a bad word about El Chapo or the Sinaloa Cartel, and even campaigned for cartel amnesty in 2017, but he does have a long history of associating his political rivals with organized crime.

He has said he wants to tackle the "root causes" of crime and violence, which he has said are poverty and lack of opportunity, and campaigned for president on slogans such as "hugs, not gunshots," and "you can't fight fire with fire." In short, Lopez Obrador is not the man to rescue Mexico from the unfolding crisis.
Posted by: Besoeker || 10/22/2019 00:39 || Comments || Link || E-Mail|| [496 views] Top|| File under:
China-Japan-Koreas
China's Disguised Global Threat Comes Alive
[Issues & Insights] A new and exciting movie was just released illustrating through semi-fictional dramatization how the Chinese government-controlled telecom company Huawei is a primary economic weapon in an arsenal through which Beijing seeks global domination.

The names of the people and the company are all changed, but "Claws of the Red Dragon" dramatizes Canada's arrest at U.S. request last year of Meng Wanzhou, Huawei's financial chief and daughter of its founder, for violations of sanctions on terrorist Iran and other offenses. In retaliation, Beijing detained two Canadians, an ex-diplomat and a businessman, for spying, and retried a 36-year-old tourist serving a 15-year drug offense, sentencing him to the death penalty.

It depicts a real life-based Chinese-Canadian reporter reluctantly taking on the story and risking her life to connect the dots between the company and the Communist Party and the Chinese People's Liberation Army. And the film goes behind closed doors to show the scheming of party operatives whose sights are set on global dominance in our lifetimes.

Having premiered over the weekend on the One America News Network, which will show it again Friday evening, the film is the work of New York-based Chinese-American New Tang Dynasty Television. The production values and acting, particularly Dorren Lee as journalist Jane Li, are top notch. Ex-Trump strategist Steve Bannon, who's an executive producer, hosted a press screening in New York City last week, where he brandished a well-worn copy of "Unrestricted Warfare," a 1999 book by two senior Chinese air force colonels. They argue that economic warfare, attacks on digital infrastructure, and terrorism can enable a lesser power to win a war against the U.S., especially as part of a "grand warfare method" pairing military and non-military tactics. Beijing hasn't veered far off that strategy in the two decades since.
Posted by: KBK || 10/22/2019 10:48 || Comments || Link || E-Mail|| [217 views] Top|| File under: Commies
Government
Stunning Snobbery: Former USDA Scientist Laments Agency's Move To Missouri As The Death Of Expertise
[Red State] If there is one good thing we can point to ‐ without question ‐ that Donald Trump has done for the American people it is expose the absolute and utter elitist snobbery of the D.C. intellectual/government class.

Case in point: a stunningly whiny and clueless op-ed in the Washington Post on Monday from a former USDA scientist complaining about the Department of Agriculture moving to Kansas City. Agriculture Secretary George Perdue announced last year that the agency would be moving in an attempt to get closer to the "stakeholders". The deadline has come and gone and, unsurprisingly, only 45 of the 568 employees have chosen to move with their employer.


What happened to the rest of them?

Andrew Crane-Droesch, who worked at the USDA until this year, was shocked and appalled at such a naked attempt to purge the agency of "undesirables".


Out of the blue, in August 2018, agriculture secretary George "Sonny" Perdue announced that my agency [would be moving]. He claimed that this would lower costs and bring us closer to "stakeholders." That stated justification was a fig leaf for the administration's true intentions. We didn't need to sit next to a corn field to analyze agricultural policy, and Perdue knew that. He wanted researchers to quit their jobs.

One hardly knows where to start with this blatant snobbery, it is so insanely condescending. Crane-Droesch uses scare quotes around "stakeholders" and therein lies the red flag that signals the tragic disconnect between the D.C. elite and the average American. He thinks it is some kind of propaganda tool. It doesn't even occur to him that he actually works for those stakeholders. It should excite him to be closer to the people he is literally paid to serve.

Joni Ernst gets it.


Joni Ernst
✔
@joniernst
Wow @HawleyMO this is unbelievable. The elitism of the Swamp is out of control. They're supposed to work for the American people‐not the other way around. https://twitter.com/hawleymo/status/1186318792231735298 ...
Posted by: Besoeker || 10/22/2019 01:49 || Comments || Link || E-Mail|| [734 views] Top|| File under:
Home Front: Politix
Maj. Tulsi Gabbard receives surprise deployment orders to Antarctica
[Duffelblog - satire, Herb]

Congresswoman Tulsi Gabbard (D-HI) was surprised with deployment orders to Antarctica earlier today, her presidential campaign confirmed.

The Democratic presidential candidate has been a unique critical voice against American military imperialism, drawing national attention to the issue during the first two rounds of Democratic primary debates, much to the chagrin of foreign policy hawks on both sides of the political aisle.

Congresswoman Gabbard is a major in the Hawaii National Guard, serving as a military police officer. She will be deployed to the Amundsen-Scott South Pole Station as part of a mission to enhance the security posture at the research station.

Sources at the Pentagon expressed concern at the potential threat posed by a nearby Russian research station located 800 miles away, as well as an increasingly hostile local penguin population.

"The situation in Antarctica is the greatest geopolitical threat we've faced since Grenada in the early 1980s," said National Security Advisor John Bolton. "It's imperative we put boots on the ground to protect America's vital interests in the region."

Gabbard recently made headlines following her brutal indictment of Sen. Kamala Harris's (D-CA) record as California's attorney general in the most recent round of Democratic debates. She was the most searched presidential candidate on Google following the debate, and drew ire from the Harris camp. Harris is rumored to be the favorite among the Democratic establishment and has courted big donors who funded the Clinton campaign in 2016.

Gabbard will be deploying to Antarctica within the week, and is expected to return next summer, shortly after the Democratic National Convention has concluded.

"It's unfortunate that Congresswoman Gabbard's presidential aspirations have been thwarted by her upcoming deployment," said Sen. Kamala Harris. "It will be difficult for her to have much of a voice in this election cycle while stationed at the South Pole."

"If only she had some friends at the Pentagon who could do her a favor," she added, winking dramatically and making finger guns long after the cameras stopped taking pictures.
Posted by: Frank G || 10/22/2019 07:39 || Comments || Link || E-Mail|| [321 views] Top|| File under:
The Intelligence Community Should Welcome Bill Barr's Investigation If They Ever Want Another President To Trust Them
BLUF:


[Red State] All of the IC are not flaming liberals, but, over time, employing the strategy of Gramsci's Long March Through the Institutions, the people in the IC who are devoted to the institutional prerogatives, or 'equities' in today's bureaucratic lexicon, are fairly fervent leftists. They meddled and interfered in the US political system the way no foreign power would ever dare. They worked directly with the media to undermine and discredit the President and any advisors perceived as loyal to him. They sabotaged policies. They worked to create the reason for a special counsel which they hoped would result in either impeachment or a single term of a harmless and emasculated Trump.

I think we've reached a point in the current administration where they would be idiots to rely upon very much that the intelligence community offers as legitimate advice and to view every action by the intelligence community as a potential act of sabotage or insubordination. How do you speak freely if you know your words will be in the Washington Post tomorrow? How do you accept analysis and advice, particularly when it conflicts with your gut instincts, if the people giving that advice and counsel are people you know who are trying to have you impeached? You can't afford to. While you "may" make a bad call following your gut, the odds of that happening area lot less than listening to people who are your sworn enemies.

There is no way of knowing what Barr will find, but what we know with mathematical certainty is that any Republican president would be ill-advised to rely upon the current IC for advice. It has shown that it is relentlessly partisan and will not scruple at using it information and resources to damage a candidate or president it dislikes. Democrats should not be terribly sanguine about this. A President Sanders or President Gabbard would be treated just as harshly as President Trump.

Regardless of what Barr uncovers, there needs to be a thorough-going purge of the policy and management ranks with the IC and safeguards instituted to ensure that this never, ever happens again. The IC is not a branch of government. It should have no politics. If it is to have any value it is to serve all presidents loyally because only by being trusted by the president will it be able to carry out its primary mission of keeping the nation safe. And unless the IC can show that it shares that view, then we might as well shutter the place and start afresh.
Posted by: Besoeker || 10/22/2019 01:19 || Comments || Link || E-Mail|| [371 views] Top|| File under:
Home Front: Culture Wars
The elite war on democracy
h/t Instapundit


Often there seem to be international trends in response to historical forces, trends that then create their own historical forces. The age of 20th Century dictators, for example. Later, the resurgence of conservatism in Reagan and Thatcher. Then, a reaction by the left. And now we have the hand of elites clamping down on the unwashed populaces who would reduce their power.

In the US, it's evidenced by the no-hold-barred fight to destroy Trump. In western Europe, there's the EU against the people of many countries, in particular the UK's Brexit movement. And in Israel there's the prosecution of Netanyahu, which Caroline Glick describes this way:
See yesterday's full post
I note several things, one of which is the participation of Alan Dershowitz, who seems to be fighting this fight on several fronts. Another is the more general idea that one of the ways that the elites are fighting back is through lawfare (something we already know) but in particular through the redefinition of politics as a form of corruption. For those of whom they approve, no act is bad enough to prosecute, but for those they wish to remove, actions that would never have previously been defined as corrupt are now defined that way and the legal system is the means to accomplish their aims.


For example, the Israeli left's successful assassination of Ariel Sharon - causing him a stroke - by convicting and jailing his son for campaign finance violations that were ignored in the case of the Labor Party


This parallels the manner in which the legal system manned by liberal judges has been used to circumvent the people's reluctance or slowness on certain issues in the recent past. One was abortion, of course. Another was gay marriage. State-by-state solutions and decisions were not allowed, and new constitutional rights were created by liberal justices impatient with the pace of change. The time-tested process of using amendments to the Constitution to effect change is considered too tedious and democratic as well.
Posted by: g(r)omgoru || 10/22/2019 01:23 || Comments || Link || E-Mail|| [349 views] Top|| File under:
Chelsea Clinton calls America 'not the country I want my kids to grow up in'
[American Thinker] Here's her talking about her mom and the country whose voters rejected her, in an appearance on The View, finishing up with not wanting her kids to be exposed to such a place:

"I am so proud of my mom. I'm very biased toward her...love her very much and feel very protective of her, although I know she doesn't need me to be. But, really my most important role now is as my kids mom. You know I have a daughter Charlotte who just turned five last week, a son Aiden, he is three and baby Jasper just two months old," continued Chelsea Clinton. "And I think about the country they're living in right now it's not the country I want them to grow up in. We learned last night that President Trump wanted to dig a ditch at the border and put alligators and snakes and shoot migrants in the leg...The depth of cruelty and inhumanity towards migrants, towards people of color, towards LGBTQ community...is not the America I want my kids to grow up in."

Basically, because American voters rejected her mom and voted for her competition instead, the place now comes up short.


Chelsea Chubbell, Spawn of the turkey baster


See, it's only a worthy place worth living in if either her mom or some other leftist of her favor is steeped in power. Vote the wrong way and the place isn't good enough.

Which is redolent of Michelle Obama's famous 2008 statement to the press, commenting on the voter enthusiasm that her husband drew in his campaign appearances, that for the 'first time' in her life, she was 'proud' of her country.

Country good if Democrats are in the catbird seat, country bad if Democrats are out on their ear. There's no good country of its own accord, it's only good if its wearing leftist clothing at election time.

Which shows you the quintessential lefty loyalty to America, which is quite conditional: Leftists only like its leftwing parts, they don't like the country itself, which to freedom-hating leftists, is ultimately an abomination.

In Chelsea's case, it also shows what a spoiled brat she is.
Posted by: Besoeker || 10/22/2019 00:49 || Comments || Link || E-Mail|| [670 views] Top|| File under:
Who's in the News
35
[untagged]
4
Govt of Iran
4
Taliban
4
Sublime Porte
3
Govt of Pakistan
2
Palestinian Authority
2
Narcos
1
Islamic State
1
Jamaat-e-Ulema Islami
1
Moslem Colonists
1
Commies
1
Govt of Iraq
1
Govt of Syria
1
Hezbollah
Bookmark
E-Mail Me
The Classics
The O Club
Rantburg Store
The Bloids
The Never-ending Story
Thugburg
Gulf War I
The Way We Were
Bio
Merry-Go-Blog
Hair Through the Ages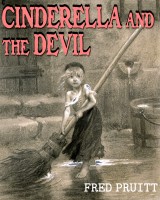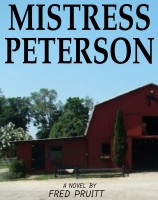 On Sale now!


A multi-volume chronology and reference guide set detailing three years of the Mexican Drug War between 2010 and 2012.

Rantburg.com and borderlandbeat.com correspondent and author Chris Covert presents his first non-fiction work detailing the drug and gang related violence in Mexico.

Chris gives us Mexican press dispatches of drug and gang war violence over three years, presented in a multi volume set intended to chronicle the death, violence and mayhem which has dominated Mexico for six years.
Click here for more information


Meet the Mods
In no particular order...


Steve White
Seafarious
Pappy
lotp
Scooter McGruder
john frum
tu3031
badanov
sherry
ryuge
GolfBravoUSMC
Bright Pebbles
trailing wife
Gloria
Fred
Besoeker
Glenmore
Frank G
3dc
Skidmark
Alaska Paul



Better than the average link...



Rantburg was assembled from recycled algorithms in the United States of America. No trees were destroyed in the production of this weblog. We did hurt some, though. Sorry.
34.205.93.2