-Short Attention Span Theater-
Pope Announces Any Time Spent Watching 'The View' Counts As Time Served In Purgatory
[Babylon Bee] VATICAN CITY‐Pope Francis has made one of his official, Popey announcements. (For our Protestant audience, a declaration from the pope is kinda like when Russell Moore tweets something; it carries a lot of weight for Catholics.)

Anyway, the pope declared that any time you've spent watching The View in this life will count as time served in purgatory.

"Frankly, if you watch those women bickering, that's punishment enough," said Pope Francis in a speech. He declared that your time will be tallied up by the angels, who will then mark that off as though you'd spent the time in purgatory.

The pope said the exchange rate for time is about 1 hour of The View for a "good six months" of purification in purgatory.

"Exchange rates fluctuate, of course, and it depends on the episode," he remarked. "An episode with Alyssa Milano or Chelsea Clinton is obviously worth a lot more than a regular episode."

The show's ratings saw a small bump after the announcement but ticked back down when Catholics realized they'd rather just spend time in purgatory.
Posted by: Frank G || 10/17/2019 00:00 || Comments || Link || E-Mail|| [290 views] Top|| File under:
Africa Horn
Is al-Shabab looking to Ethiopia?
[DW] Al-Shabaab


...... the Islamic version of the old Somali warlord...


has mostly struck Kenya when attacking outside of Somalia's borders. But after recent arrests of alleged al-Shabaab fighters in Æthiopia, is the Islamist group turning to Æthiopia as a new target?

The al-Shabaab

krazed killer

group has sown fear and terror in Eastern Africa for more than a decade. The terrorist group is fighting to oust the Somali government and establish a society based on a rigid interpretation of Islamic Shariah law. Its original leadership was affiliated with al-Qaeda.
Continued on Page 49
Posted by: trailing wife || 10/17/2019 00:00 || Comments || Link || E-Mail|| [221 views] Top|| File under: al-Shabaab (AQ)
China-Japan-Koreas
The Future of Korea: Peter Zeihan
[Zeihan] That's just North Korea. The South Koreans, accurately reading their history and geography, view China and Japan as even more significant security threats. Japan outpopulates South Korea by well over 2:1, China by over 20:1. The navies of either country could wipe the Korean navy from the seas in days. To the south, east, and west, South Korea is surrounded by waters that either Japan or China could dominate given the right push. South Korea's second city, Busan, is in a particularly vulnerable spot separated from mainland Japan via the Korea Strait, barely more than 100 miles across. Inchon, the western extremity of the Seoul metro region, isn't much further away from China. And of course, Korean trade links to the wider world are impossible to maintain without both Japanese and Chinese quiescence.

For decades this has all been moot. South Korea, Japan and China were all members of the U.S.-led global Order. The U.S. Navy has ensured peaceful seas and ample trade. Oil, LNG and raw materials flow in, finished goods flow out, and Korea is one of the world's largest transshipment and manufacturing nodes. So long as the Americans remain involved, Korea's economic and security problems remain purely theoretical.

But the Americans – left, right and center – want to slim down America's global position. The Korean deployment is America's third-largest (after Japan and Germany), and the one that is by far in the trickiest and riskiest strategic position. And that is what keeps Moon's administration up at night. The Americans are losing interest, and there is no version of a post-Order world where South Korea continues to survive at all – much less as a wealthy, trading nation – unless Seoul can obtain a powerful, dedicated ally.

So it was all Moon could to do cave in trade talks with the American administration on everything. And not just in trade negotiations. The Trump administration is insisting that South Korea compensate the United States for ongoing troop commitments to the tune of at least $5 billion annually. That's a lot for a country Korea's size, but honestly it's a bargain considering what 26,000 American troops can do when they are suitably motivated.

Is caving to the U.S. on trade and defense reimbursement enough to keep the American troops in-country in this post-Order world? No clue. But Moon, correctly, concluded that without conceding to American terms there was no chance whatsoever.

That's hardly the end of the story.
Posted by: DarthVader || 10/17/2019 10:12 || Comments || Link || E-Mail|| [280 views] Top|| File under:
Home Front: Politix
Trump Blamed For Causing Violence In Typically Peaceful Middle East
[Babylon Bee] U.S.‐After Trump moved some troops from Northern Syria, he was immediately blamed for causing violence in the typically peaceful Middle East.

Syria, which was known around the world as an idyllic paradise until January 20, 2017 at 12:00 PM EST, is now in shambles thanks to some minor troop reassignments. Trump tried to restablize the Middle East by announcing a deployment of 2,000 U.S. troops to defend the famed bastion of democracy and freedom Saudi Arabia, but it was too late. The damage had been done.

"It's sad that the usually serene resort destination of Syria has been transformed into a war-torn hellscape under Trump," said Hillary Clinton. "Under my watch, the Middle East was basically a big golf resort."

Barack Obama and George W. Bush joined in their condemnation of what Trump has done to the Middle East. "It's like they say in Texas," said Bush. "Attack Iraq once, shame on me. Attack it twice, well, then you won't get attacked again."

"Trump has betrayed our allies, the Kurds," said one man in Arizona who had just googled "who are the Kurds" a few minutes before. "Look at all this violence he's causing in the usually utopian paradise of Syria."

The nation has called on Trump to allow U.S. soldiers to stick around for another few centuries in order to bring our various conflicts to a satisfactory conclusion.

At publishing time, the Pentagon had issued a reminder to the nation that "we've always been at war with Turkey."
Posted by: Besoeker || 10/17/2019 00:32 || Comments || Link || E-Mail|| [214 views] Top|| File under:
Home Front: WoT
Bad Gaslighting Epidemic Sweeps The Elite
[Townhall] There are three questions that our terrible, terrible ruling class raises whenever it opens its collective kale-hole to lecture us: 1) Does the elite think we are really, really stupid, or 2) Is the elite really, really stupid, or 3) Is the elite all of the above? The last week has been eventful, even by Age O' Trump standards, and the one enduring takeaway is just how bad these people are at gaslighting us with inept lies that demand we disbelieve what's happening right in front of us. But it should come as no surprise that our alleged betters are no good at gaslighting because they have proven themselves to be no good at anything.

Here's a fun test: can you name something ‐ anything ‐ major in the last two decades that our best and brightest have not screwed up?

I'll wait.

Gaslighting is their default move because gaslighting is all these losers have. It's not like they can sit back and let you read their CV of achievements. Iraq, Obamacare, their annoying millennial kids...all disasters. The members of America's current ruling class are King Midases of failure. Everything they touch turns to suck.

So, because they have no other way to deal with the damning evidence of their utter incompetence, our elite instead tries to convince us that we are crazy for noticing just how lame they are. That's called "gaslighting," the straight-faced denial of what's happening right in front of you that tries to leverage your politeness and deference to convince you that it's not the elite that's rotten. You're just crazy for noticing, you crazed crazy person of craziness.

Take the Northern Syrian crisis ‐ please. I generally side with the non-commie Kurds over the Turks, but facts are facts and facts mean something. We keep hearing how we "betrayed our allies," but who promised the Kurds that we would fight Turkey on their behalf? It's a big jump from "Let's both fight ISIS" to "Take that, NATO ally." But our garbage media, and our garbage politicians, sort of hand wave away the fact that you can't "betray" someone by not doing what you never promised to do, especially when no reasonable person could ever expect you to do it.

...It's bad enough that they lie to us, directly and by omission, all the time. But what makes it worse is how their lies are such glaringly obvious fabrications and/or dissimulations that the deepest insult is that they think we might believe them.
Posted by: g(r)omgoru || 10/17/2019 02:16 || Comments || Link || E-Mail|| [394 views] Top|| File under:
International-UN-NGOs
Obama Broke NATO
[Spectator] Try as he might, Trump probably won't be able to fix it ‐ just what The Sick Man of Europe Turkey


...the only place on the face of the earth that misses the Ottoman Empire...


is counting on.

Since the end of the Cold War, the North Atlantic Treaty Organization (NATO
Continued on Page 49
Posted by: trailing wife || 10/17/2019 00:00 || Comments || Link || E-Mail|| [385 views] Top|| File under: Sublime Porte
Science & Technology
An 'unprecedented' analysis underlines profound failure to study African genomes
[STAT] It has become the geneticist's version of, "What, me not inclusive? But I have a black friend!" In the case of modern studies of DNA, researchers called to task for studying mainly European populations often defend themselves by pointing out that they included some Yoruba (or Khoisan or Bantu or other African) DNA in their analysis, too.

Research presented at the annual meeting of the American Society of Human Genetics (ASHG) on Tuesday and Wednesday shows how "woefully inadequate" such tokenism is, said Dr. Neil Hanchard of Baylor College of Medicine, who led one of the studies.

He and his colleagues sequenced the genomes of 426 people from 13 African countries and 50 ethnolinguistic groups from across the continent, producing "an unprecedented, in-depth cataloging of the genetic diversity of people across the African continent," said Dr. Kiran Musunuru, a medical geneticist at the University of Pennsylvania and chair of the ASHG program committee who was not involved in the study.

The research was done as part of Human Heredity and Health in Africa (H3Africa), a consortium that was launched in 2013 to remedy the underrepresentation of that continent in genetics research.

"There is so much genetic diversity across the African continent, if you sample from just one or two ethnolinguistic groups you know something about one or two groups," Hanchard said. Because most studies linking a DNA variant to a disease or other trait have been done on Europeans, and the human "reference genome" ‐ hailed as the blueprint of humankind ‐ is missing millions of DNA sequences that are found only in Africans, people of African ancestry are at risk of not benefitting from gene-based personalized medicine.
Posted by: Besoeker || 10/17/2019 01:33 || Comments || Link || E-Mail|| [495 views] Top|| File under:
Syria-Lebanon-Iran
Good-by to the Mid-East!
[Peter Zeihan] This day was always going to happen.

On October 7, U.S. President Donald Trump announced a partial withdrawal of U.S. forces from Syria. Soon after, Turkish forces began moving south across the border to strike Kurdish forces which had been until extremely recently under American protection. Two days later the partial American withdrawal was upgraded to a full evacuation of all forces.

Wailing and gnashing of teeth across the American political spectrum quickly erupted, with many condemning the tactical and political aspects of the president's decision. I'm of mixed minds:

On the one hand, the Kurds – whether in Syria or Iraq – have been America's only reliable regional allies since America's first major confrontation with Iraq back in the early 1990s. When we have asked, they have answered. Every single time. In many cases U.S. forces didn't even do the heavy lifting, but instead relegated themselves to providing intelligence and materiel support. Without the Kurds' assistance the overthrow of Saddam Hussein would have been far nastier affair, post-Saddam Iraq would have been far less stable, the defanging of ISIS and the destruction of the ISIS caliphate would not have happened. In Syria in specific, the Kurds habitually provided at least five times the forces the Americans did.

On the other hand, the United States was always going to leave Syria. If the Americans were unwilling to commit 100,000 troops to the overthrow of Syria's Assad government and its subsequent forcible reconstruction, then there was little reason to become involved in a decades-long, grinding multi-sided civil war.

The primary reason American forces remain in Syria at this point is to limit Iranian penetration. That battle was lost six years ago when then-President Obama allowed the Syrian government to cross Obama's own red line on the use of chemical weapons against Syrian civilians. Obama made it crystal clear that any U.S. military action would be small scale, focused on Special Operations Forces, and largely dedicated to backing up the Syrian Kurds. Whether under Obama or Trump, an American withdrawal has always been inevitable. It's just taken seven years of Syrian-Russian-Iranian victories on the battlefield and the large-scale dismemberment of the ISIS Caliphate to make it imminent.

Aside from the Iranian vector, American national and strategic interests in Syria are utterly nonexistent. Syria – even backed up by Iran – is a military pigmy that Israel could easily shatter. If Jerusalem really wanted to, it could roll into Damascus in a long weekend. (Sticking around, of course, would be a barrel of shiv-wielding monkeys.) American interests in Lebanon are less than American interests in Syria. Jordan has been a de facto Israeli client state for years. And that is quite literally all she wrote.

The far more important fact – comfortable or uncomfortable depending upon your view – is that the evolving American view of Syria is really little more than a microcosm of an evolving American view of the Middle East writ large


Head to the article and enjoy a good read.
Posted by: 3dc || 10/17/2019 00:00 || Comments || Link || E-Mail|| [231 views] Top|| File under: Sublime Porte
Do We Want America to Guarantee Peace in the Middle East or Not?
US intervenes "The US should stop occupying Middle Eastern countries!"

US stops intervening "OMG the US are abandoning the people in the Middle East!"

The Left: "Imperialism, Colonialism, and War are bad."
Trump: "I agree."
The Left: "WE NEED MORE WAR AND FOREIGN OCCUPATIONS AND WE NEED IT NOW!!!"
Posted by: Herb McCoy || 10/17/2019 00:00 || Comments || Link || E-Mail|| [272 views] Top|| File under:
Who's in the News
33
[untagged]
19
Sublime Porte
7
Moslem Colonists
3
Taliban
2
Commies
2
Govt of Iran
2
Govt of Pakistain Proxies
2
Govt of Pakistan
2
Islamic State
2
Arab Spring
2
Abu Sayyaf (ISIS)
1
Hizb-i-Islami-Hekmatyar
1
al-Shabaab (AQ)
1
Jamaat-e-Islami
1
Jamaat-e-Ulema Islami
1
Govt of Saudi Arabia
1
Govt of Syria
1
Hamas
Bookmark
E-Mail Me
The Classics
The O Club
Rantburg Store
The Bloids
The Never-ending Story
Thugburg
Gulf War I
The Way We Were
Bio
Merry-Go-Blog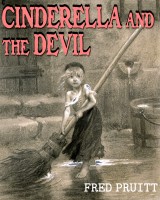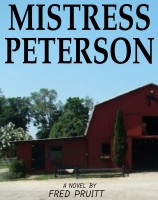 On Sale now!


A multi-volume chronology and reference guide set detailing three years of the Mexican Drug War between 2010 and 2012.

Rantburg.com and borderlandbeat.com correspondent and author Chris Covert presents his first non-fiction work detailing the drug and gang related violence in Mexico.

Chris gives us Mexican press dispatches of drug and gang war violence over three years, presented in a multi volume set intended to chronicle the death, violence and mayhem which has dominated Mexico for six years.
Click here for more information


Meet the Mods
In no particular order...


Steve White
Seafarious
Pappy
lotp
Scooter McGruder
john frum
tu3031
badanov
sherry
ryuge
GolfBravoUSMC
Bright Pebbles
trailing wife
Gloria
Fred
Besoeker
Glenmore
Frank G
3dc
Skidmark
Alaska Paul



Better than the average link...



Rantburg was assembled from recycled algorithms in the United States of America. No trees were destroyed in the production of this weblog. We did hurt some, though. Sorry.
3.239.109.55