-Short Attention Span Theater-
LeBron James Says Rosa Parks's Bus Protest 'Could Have Waited A Week'
[Babylon Bee] NBA superstar Lebron James recently told reporters that while he respects what Rosa Parks did for civil rights by refusing to give up her seat on a bus in 1955 Alabama, he thinks her protest "probably could have waited a week."

James, an expert in geopolitical relations as well as the game of basketball, went on to explain that people in power stand to lose a lot of money when protesters challenge the status quo. "Civil rights demonstrations should really be limited to times that are convenient to everyone," James told sources. "When Rosa Parks started the bus boycott by refusing to give up her seat, I guess there were some sporting events scheduled that week in downtown Montgomery that lost a lot of revenue. It wasn't fair to them. I can't really blame Ms. Parks though. She was just misinformed."

"In the future, I hope people will think about how voicing their support for civil rights and freedom might impact rich and powerful people, like me," James added.
Moar Bee: Oppressed Chinese Citizens Apologize To NBA Players For Disrupting Their Difficult Week
Posted by: Frank G || 10/16/2019 07:35 || Comments || Link || E-Mail|| [6487 views] Top|| File under: Commies
Europe
The EU is right to fear an ultra-competitive independent Britain
h/t Instapundit


Remainers like to think of the UK as a non-entity, but it is Europe that is the over-regulated backwater

In recent years, Brexit's most implacable opponents have revelled in rubbishing Britain's hopes of succeeding on the world stage. Britain is a diminished country, they insist, incapable of functioning on its own. Consider Emma Thompson's description of the UK as "a cake-filled misery-laden grey old island", or Michael Heseltine's glorious Freudian slip when challenged about our economy outperforming EU rivals: the UK "is doing significantly better than you might hope".
Posted by: g(r)omgoru || 10/16/2019 01:28 || Comments || Link || E-Mail|| [6497 views] Top|| File under:
The Grand Turk
End of An Era: America's Mideast Long War Phase is Over
[GeopoliticalFutures] The origins of new US-Turkish relations

For several years, there has been a significant shift underway in U.S. strategy toward the Middle East, where Washington has consistently sought to avoid combat. The United States is now compelled to seek accommodation with Turkey, a regional power in its own right, based on terms that are geopolitically necessary for both. Their relationship has been turbulent, and while it may continue to be so for a while, it will decline. Their accommodation has nothing to do with mutual affection but rather with mutual necessity. The Turkish incursion into Syria and the U.S. response are part of this adjustment, one that has global origins and regional consequences.

Similarly, the U.S. decision to step aside as Turkey undertook an incursion in northeastern Syria has a geopolitical and strategic origin. The strategic origin is a clash between elements of the Defense Department and the president. The defense community has been shaped by a war that has been underway since 2001. During what is called the Long War, the U.S. has created an alliance structure of various national and subnational groups. Yet the region is still on uneven footing. The Iranians have extended a sphere of influence westward. Iraq is in chaos. The Yemeni civil war still rages, and the original Syrian war has ended, in a very Middle Eastern fashion, indecisively.

A generation of military and defense thinkers have matured fighting wars in the Middle East. The Long War has been their career. Several generations spent their careers expecting Soviet tanks to surge into the Fulda Gap. Cold Warriors believed a world without the Cold War was unthinkable. The same can be said for those shaped by Middle Eastern wars. For the Cold War generation, the NATO alliance was the foundation of their thinking. So too for the Sandbox generation, those whose careers were spent rotating into Iraq or Afghanistan or some other place, the alliances formed and the enemies fought seemed eternal. The idea that the world had moved on, and that Fulda and NATO were less important, was emotionally inconceivable. Any shift in focus and alliance structure was seen as a betrayal.

After the Cold War ended, George H.W. Bush made the decision to stand down the 24-hour B-52 air deployments in the north that were waiting for a Soviet attack. The reality had changed, and Bush made the decision a year after the Eastern European collapse began. He made it early on Sept. 21, 1991, after the Wall came down but before the Soviet Union collapsed. It was a controversial decision. I knew some serious people who thought that we should be open to the possibility that the collapse in Eastern Europe was merely a cover for a Soviet attack and were extremely agitated over the B-52 stand-down.

It is difficult to accept that an era has passed into history. Those who were shaped by that era, cling, through a combination of alarm and nostalgia, to the things that reverberate through their minds. Some (though not Europeans) spoke of a betrayal of Europe, and others deeply regretted that the weapons they had worked so hard to perfect and the strategy and tactics that had emerged over decades would never be tried.

The same has happened in different ways in the Middle East. The almost 20-year deployment has forged patterns of behavior, expectations and obligations not only among individuals but more institutionally throughout the armed forces. But the mission has changed. For now, the Islamic State is vastly diminished, as is al-Qaida. The Sunni rising in Iraq has ended, and even the Syrian civil war is not what it once was. A war against Iran has not begun, may not happen at all, and would not resemble the wars that have been fought in the region hitherto.

This inevitably generates a strategic re-evaluation, which begins by accepting that the prior era is gone. It was wrenching to shift from World War II to the Cold War and from the Cold War to a world that many believed had transcended war, and then to discover that war was suspended and has now resumed. War and strategy pretend to be coolly disengaged, but they are passionate undertakings that don't readily take to fundamental change. But after the 18 years of war, two things have become clear. The first is that the modest objective of disrupting terrorism has been achieved, and the second is that the ultimate goal of creating something approaching liberal democracies was never really possible.
Posted by: Lex || 10/16/2019 00:00 || Comments || Link || E-Mail|| [6568 views] Top|| File under: Sublime Porte
Great White North
The First Illegal Border-Crossing Terrorist Is On Trial, But Don't Expect The Media To Cover It
[Federalist] Trump, after all the media ridicule, was correct in saying that potential

Death Eaters

have illegally crossed the United States' southern border. Abdulahi Hasan Sharif of Somalia did. And it could happen again.

Many who have professionally worried, as did former Department of Homeland Security Secretary Jeh Johnson, that violent jihadists might illegally cross the United States' southern border are often sanctimoniously challenged with this: "Name a single U.S. border-crossing immigrant asylum-seeker who ever committed a terrorist attack."

Introducing Abdulahi Hasan Sharif of Somalia.
Continued on Page 49
Posted by: trailing wife || 10/16/2019 01:37 || Comments || Link || E-Mail|| [6474 views] Top|| File under: Moslem Colonists
Home Front: Politix
Oak Park Trustee to White Colleague: 'You Shouldn't Have an Opinion... You Have Been White from Birth'
[PJ] In the most racist incident to happen in all of 2019, look to Oak Park, Ill., trustee Susan Buchanan, who was caught on tape berating her fellow board members for being white and male.

Arguing to adopt a new equity statement for the city of Oak Park, Buchanan lost her marbles and started telling the white men on the board they have no right to an opinion.

"I don't want to hear what you have to say!" she yelled. "Why do you have an opinion on equity? You have been white from birth...why are you arguing 'what is a system of oppression?' You've never experienced one. Just stop Dan. Stop Dino. You are not oppressed...You stop it. You are a white male."

Then she turned to a non-white male of Middle Eastern descent, Mayor Anan Abu-Taleb and said, "Your skin is white enough." Luckily for all of us, white woman Susan Buchanan is qualified, somehow, to decide whose skin color is light enough to make their opinions void.
Posted by: Besoeker || 10/16/2019 02:53 || Comments || Link || E-Mail|| [6522 views] Top|| File under:
Venezuelan Assemblyman: I Suggest Bernie Sanders 'Go to Venezuela Without Bodyguards' for a Week
[PJ] Jose Guerra, a member of the National Assembly legislature in Venezuela, told PJM that Sen. Bernie Sanders (D-Vt.) should live in Venezuela for an extended period of time without bodyguards to see how bad the humanitarian crisis is in the country under Nicolas Maduro's dictatorship.

Guerra was asked for his opinion of politicians such as Sanders not referring to Maduro as a dictator.

"Maybe they misunderstand what is going on in Venezuela. It's a dictatorship. There's no power separation and more than 400 political prisoners that have been prosecuted like me. It's a new dictatorship," Guerra said during a recent video interview. "Those people should go to Venezuela and live in Venezuela for a couple of weeks in order to have a very good picture of what is going on in Venezuela. I suggest that they go to Venezuela."

To date, more than 50 countries support recognizing Juan Guaido, president of the National Assembly of Venezuela, as the country's president. According to a report in July, Guerra, a member of the assembly's finance commission, "left Venezuela in June when the Supreme Court stripped him of his parliamentary immunity from prosecution. The commission is now missing five of its 12 members." The report also said "intelligence agents" in Venezuela "arrested Guaido's assembly deputy, Edgar Zambrano, in May and he remains jailed."


Posted by: Besoeker || 10/16/2019 02:50 || Comments || Link || E-Mail|| [6535 views] Top|| File under:
Survey Finds More People Would Support Impeachment If They Knew What Crime Trump Was Supposed To Have Committed
[Babylon Bee] U.S.‐A new study found that support for impeaching President Trump would rise significantly if someone, anyone could just tell people what crime Trump is supposed to have committed.

Republicans and many independents are stubbornly resisting the impeachment inquiry, as though you have to have some kind of reason to impeach the president. Democrats oppose this logic, saying that impeaching a president who insists on being Trump is a constitutional duty. Many Americans are just kind of confused by the whole thing and are waiting for something more interesting to come on TV.

"Impeachment is polling pretty strong just goin' on emotion and stuff," said one pollster, "but man, if we could point to some kind of impeachable offense, the numbers would go way, way up. We're talking very strong support once there is a crime to impeach for."

"Man, if we could just find that Trump, like, secretly nuked Canada or something---that would be the smoking gun," he added wistfully.

A small minority of Americans said they would support Trump even if there ends up being a clear, blatant high crime exposed, though this demographic was almost entirely made up of televangelists and Seb Gorka.
Posted by: Besoeker || 10/16/2019 02:34 || Comments || Link || E-Mail|| [6578 views] Top|| File under:
India-Pakistan
JUI-F's existential crisis
[DAWN] MAULANA Fazlur Rehman
...Deobandi holy man, known as Mullah Diesel during the war against the Soviets, his sympathies for the Taliban have never been tempered by honesty...
's Azadi march has ruffled many a feather in recent days. From the accounts of rifts within the PML-N to the PPP's confusion to predictions about Imran Khan
...aka The Great Khan, who ain't the brightest knife in the national drawer...
's uncertain future, no political player has been left untouched.
Continued on Page 49
Posted by: Fred || 10/16/2019 00:00 || Comments || Link || E-Mail|| [6493 views] Top|| File under: Jamaat-e-Ulema Islami
Syria-Lebanon-Iran
Pres. Trump Wants to End the "Stupid Wars"?
[Unz Review] The discussion, if one might even call it that, regarding the apparent President Donald Trump decision to withdraw at least some American soldiers from Syria has predictably developed along partisan, ideologically fueled lines. Trump has inevitably muddied the waters by engaging in his usual confusing explanations coupled with piles of invective heaped upon critics. The decision reportedly came after a telephone call with Turkish president Recep Tayyip Erdogan, but what exactly was agreed upon and who else might have been present in the room to report back to the intelligence community remains uncertain. Trump clearly believed that he had obtained some assurances regarding limits to any proposed Turkish military action from Erdogan, who almost immediately launched air attacks followed by ground troop incursions against the former U.S. supported Kurdish Syrian Democratic Forces (SDF).

It should be observed that the Syrian incursion by the American military, which was initiated by President Barack Obama and his band of lady hawks during the so-called "Arab Spring" of 2011, was illegal from the gitgo. Syria did not threaten the United States, quite the contrary. Damascus had supported U.S. intelligence operations after 9/11 and it was Washington that soured the relationship beginning with the Syria Accountability Act of 2003, which later was followed by the Syrian War Crimes Accountability Act of 2015, both of which were, at least to a certain extent, driven by the interests of Israel.

When American soldiers first arrived in Syria the U.S. War Powers act was ignored, making the incursion illegal. Nor was there any mandate authorizing military intervention emanating from any supra-national agency like the United Nations. The excuse for the intervention was plausibly enough to destroy ISIS, but the reality was much more complex, with U.S. forces in addition seeking to limit Iranian and Russian presence in Syria while also bringing about regime change. The objectives were from the start unattainable as Iran and Russia were supporting the Syrian Army in doing most of the hard fighting against ISIS while the regime of President Bashar al-Assad was not threatened by a so-called democratic alternative which only existed in the minds of Samantha Powers and Susan Rice.
Continued on Page 49
Posted by: Besoeker || 10/16/2019 00:00 || Comments || Link || E-Mail|| [6511 views] Top|| File under:
Home Front: Culture Wars
Rutgers Prof ties black female obesity to Trump policies, racism
[Campus Reform] A New Jersey professor suggested on a TV program that racism and President Donald Trump's policies are responsible for black female obesity.

Rutgers University women's and gender studies professor Brittney Cooper made the argument during an appearance on "Black Women OWN the Conversation" on the Oprah Winfrey Network.

"I hate when people talk about Black women being obese," Cooper said on the program. "I hate it because it becomes a way to blame us for a set of conditions that we didn't create."

"We are living in the Trump era," the professor said. "And look, those policies kill our people. You can't get access to good health care, good insurance."


"We CAN get cheetos, though"


Cooper said that research points to black women losing less weight and at a slower rate than do white women, claiming that public health practitioners tie increased stress to a change in metabolism.

"It's literally that the racism that you're experiencing and the struggle to make ends meet actually means the diet don't [sic] work for you the same," she adds.

Campus Reform followed up with Cooper about her appearance on the show and the professor suggested there was a scholarly basis for her remarks.

"I wasn't making an argument about Trump admin policies and weight," the professor said. "Dr. Arline Geronimus' research from the 1990s argues pretty convincingly that black women have physiological stress responses to racial stimuli and this affects our long term health. I was citing this body of work and the president's status as a racially polarizing figure that contributes to issues of racial stress for people of color."
Brittney Cooper: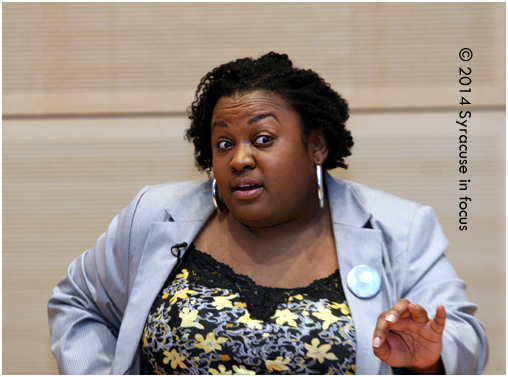 Posted by: Besoeker || 10/16/2019 06:10 || Comments || Link || E-Mail|| [6560 views] Top|| File under:
Government
Beltway Bidenspawn-Ship Has Its Privileges
[Townhall] I wrote the book on the Obama administration's "Culture of Corruption" 10 years ago, including a thick and sordid chapter on the Beltway swamp creatures of the Biden family. See-no-evil liberals scoffed at my catalogue of back-scratching, shady Delaware deals and Wall Street funny money: What nepotism? What ethical lapses? What corruption?

Now, Hunter Biden himself, the youngest son of former Vice President and Democratic presidential front-runner Joe Biden, finally admitted this week what Daddy's pooh-poohing pals have long (publicly) denied:

"I don't think that there's a lot of things that would have happened in my life if my last name wasn't Biden," Hunter confessed on ABC's "Good Morning America" Tuesday.


A truly amazing list of high-paying positions with daddy's "friends" follows
Posted by: g(r)omgoru || 10/16/2019 02:02 || Comments || Link || E-Mail|| [6503 views] Top|| File under:
Who's in the News
34
[untagged]
17
Sublime Porte
5
Islamic State
4
Moslem Colonists
3
Commies
2
Taliban
2
Arab Spring
1
Govt of Pakistain Proxies
1
Govt of Pakistan
1
Govt of Iraq
1
Jamaat-e-Ulema Islami
1
Govt of Iran
1
Baloch Liberation Army
1
al-Qaeda in the Indian Subcontinent
Bookmark
E-Mail Me
The Classics
The O Club
Rantburg Store
The Bloids
The Never-ending Story
Thugburg
Gulf War I
The Way We Were
Bio
Merry-Go-Blog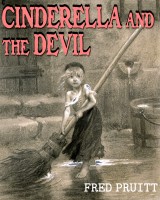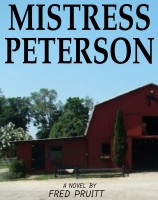 On Sale now!


A multi-volume chronology and reference guide set detailing three years of the Mexican Drug War between 2010 and 2012.

Rantburg.com and borderlandbeat.com correspondent and author Chris Covert presents his first non-fiction work detailing the drug and gang related violence in Mexico.

Chris gives us Mexican press dispatches of drug and gang war violence over three years, presented in a multi volume set intended to chronicle the death, violence and mayhem which has dominated Mexico for six years.
Click here for more information


Meet the Mods
In no particular order...


Steve White
Seafarious
Pappy
lotp
Scooter McGruder
john frum
tu3031
badanov
sherry
ryuge
GolfBravoUSMC
Bright Pebbles
trailing wife
Gloria
Fred
Besoeker
Glenmore
Frank G
3dc
Skidmark
Alaska Paul



Better than the average link...



Rantburg was assembled from recycled algorithms in the United States of America. No trees were destroyed in the production of this weblog. We did hurt some, though. Sorry.
3.237.0.109

Help keep the Burg running! Paypal: