-Short Attention Span Theater-
Unable To Compete With Reality, Babylon Bee Founder Starts Real News Site
[Babylon Bee] The Babylon Bee has been a beloved source of satire for exactly 6,000 years. But its founder, Adam Ford, has thrown in the towel after tough competition from reality prevented him from effectively satirizing the news, prompting him to create a real news site instead, Disrn.


Uh huh


"How am I supposed to write satire? Seriously," Ford told reporters. "I mean, look at the news: Donald Trump is the president of the United States, a Commie bartender is in Congress, and seminaries are apologizing to plants. What's wrong with you people!?"

Ford tried to write satire every day but would discover his satirical idea had already been taken by an actual news organization. "Why don't we do a joke about the Democratic Socialists?" he said in the beginning of one writer's room meeting. "We could say that they all shouted, 'Personal point of privilege!' to interrupt the speeches at their conference whenever they're offended."

Posted by: Frank G || 10/04/2019 00:00 || Comments || Link || E-Mail|| [6465 views] Top|| File under:
-Signs, Portents, and the Weather-
Why we keep falling for hate-crime hoaxes
[NYPOST] Last month, 12-year-old Amari Allen appeared on television to share how she had been brutalized by racist white boys at Immanuel Christian School in Springfield, Virginia. The sixth-grader, who is black, wept as she recalled how she was pinned down during recess, had her arms pulled behind her back and had a hand placed over her mouth so she couldn't scream.

She said the boys cut off her dreadlocks, calling it "nappy." By Monday, it was revealed that, following an investigation by Fairfax County Police, the girl admitted she had made it all up.

When the story first broke, left-wing politicians and activists raged. Rep. Rashida Tlaib published a personalized message on Twitter to the girl: "You see, Amari, you may not feel it now but you have a power that threatens their core. I can't wait to watch you use it and thrive." On Twitter, some even found a way to blame the Trump administration, noting ominously that Vice President Mike Pence's wife, Karen, teaches art part-time at the school.
Continued on Page 49
Posted by: Fred || 10/04/2019 00:00 || Comments || Link || E-Mail|| [6471 views] Top|| File under:
Afghanistan
A U.S.-Taliban Deal Is Likely. Peace in Afghanistan Is Not.
[Stratfor] On Sept. 2, U.S. envoy Zalmay Khalilzad heralded a draft peace deal with the Taliban in Afghanistan, capping almost a year of negotiations. But an insurgent attack in Kabul on the heels of that announcement prompted U.S. President Donald Trump to abruptly call off negotiations on Sept. 7, which were aimed at starting the long process to finally end their 18-year conflict in Afghanistan. U.S.-Taliban talks, however, were always likely to resume due to the two sides' shared need for a political settlement. And indeed, with officials from both sides arriving in Pakistan on Oct. 2, it looks as if they might soon recommence.

But until the government in Kabul reaches its own "intra-Afghan" cease-fire agreement with the Taliban, fighting will persist regardless of whatever deal the United States eventually strikes with the insurgent organization. And thus, the fate of peace in Afghanistan will hinge more on whether the winner of the country's Sept. 28 presidential election can successfully broker his own deal with the Taliban.

Posted by: Besoeker || 10/04/2019 03:47 || Comments || Link || E-Mail|| [6475 views] Top|| File under:
Economy
Moderate U.S. job growth report expected for September
WASHINGTON (Reuters) - U.S. job growth likely picked up in September, with wages increasing solidly, which could assuage financial market concerns that the slowing economy was teetering on the brink of a recession amid lingering trade tensions.

The Labor Department's closely watched monthly employment report on Friday will come on the heels of a string of weak economic reports, including a plunge in manufacturing activity to a more than 10-year low in September and a sharp slowdown in services industry growth to levels last seen in 2016.

With signs that the Trump administration's 15-month trade war with China is spilling over to the broader economy, continued labor market strength is a critical buffer against an economic downturn. The U.S.-China trade war has eroded business confidence, sinking investment and manufacturing.

"The economy is slowing, but it is not in recession and there is no reason to believe it will go into the red this year," said Joel Naroff, chief economist at Naroff Economic Advisors in Holland, Pennsylvania. "The jobs report will likely confirm that situation as moderate job growth is expected."

Nonfarm payrolls probably increased by 145,000 jobs last month after gaining 130,000 in August, according to a Reuters survey of economists. August job growth was probably held back by a seasonal quirk related to students leaving their summer jobs and returning to school. It could be revised higher as has been the trend in the past several years.

Posted by: Besoeker || 10/04/2019 03:57 || Comments || Link || E-Mail|| [6464 views] Top|| File under:
Europe
Netherlands: Mosque-run Salafist schools are indoctrinating children with radical Islamic worldviews
[VOE] A joint investigation by Nieuwsuur and the newspaper NRC has revealed that children who attend mosque-run fundamentalist Muslim schools across the Netherlands are being taught to esteem Sharia law over Dutch law.

According to the report, these mosque-run schools are indoctrinating their young students to turn their backs on Dutch values, and that individuals with different faiths deserve the death penalty, Dutch News reports.

The news comes just after the release of a report by the Netherlands intelligence service AIVD about the ever-increasing influence of Salafism ‐ a strain of Sunni fundamentalist Islam ‐ at mosque-run schools.

Around 70 hours of audio and video material of teaching material was retrieved by journalists who posed as parents of students who attended the mosque-schools. The material shows that punishments in sharia law for 'enemies' and homosexuals were glorified by teachers at the schools.

The schools asked children to answer multiple-choice questions concerning proper punishment for a variety of crimes. Shockingly, answers included stoning, beheading by sword, and whipping.

Many of the schools encouraged their students that they should leave the Netherlands to go live in an Islamic country.
Posted by: Besoeker || 10/04/2019 04:10 || Comments || Link || E-Mail|| [6465 views] Top|| File under: Salafists
Home Front: Politix
'Apology not necessary': CNN guest gloats after he is proven right about whistleblower contacting Adam Schiff staff
[Washington Examiner] A GOP analyst took a shot at CNN host Chris


"Fredo"


Cuomo for discounting his analysis and suspicion that House Intelligence Committee Chairman Adam Schiff knew about a CIA whistleblower complaint before it was officially filed.

Fred Fleitz, formerly a CIA analyst and House Intelligence Committee staffer, appeared Tuesday on Cuomo Prime Time and posited that Schiff knew ahead of time the details in the whistleblower complaint that has ignited a push toward impeachment by House Democrats.

Fleitz's analysis was proved correct a day later when it was reported that the whistleblower had contacted Schiff's staff on the House Intelligence Committee before filing a complaint with the Intelligence Community inspector general, who is responsible for investigating corruption in federal intelligence agencies.

"You were pretty hard on me last night on @CNN last night [sic] @ChrisCuomo when I told you that I assessed @RepAdamSchiff probably knew about the CIA whistleblower in advance. We now know from the NYT that I was right. Apology not necessary," Fleitz tweeted on Wednesday.
Posted by: Besoeker || 10/04/2019 04:21 || Comments || Link || E-Mail|| [6461 views] Top|| File under:
Home Front: Culture Wars
Greta: Nazi Propagandist Or Stockholm Syndrome Victim?
[MichaelZWilliamson] Well, both.

God, what a dumpster fire.

Greta is home-schooled, so the BS claim that "she turned her parents around on the climate" is BS. They had to allow it, feed it, and encourage it. Though of course, they taught her a lot of propaganda. No actual science like the chemistry of carbon sequestration, thermodynamics, electromagnetic frequency absorption, etc.

They claim she's Asperger's, but apparently that's her younger sister. Greta looks more like a victim of Fetal Alcohol Syndrome. Just how many wild parties did her "opera singer" mother go to?

Then, she's vegan, which in children is provably damaging to brain development and drops your IQ. Add that to the above, and this teenager is credibly an idiot studying to be a moron.

And what is her message?

"You have to do something."

...I'll point out here that that attitude is TEXTBOOK "liberal." "X is a problem, do something!" "We're doing Y." "Y is all wrong! YOU RUINED MY LIFE!" "Okay, we're doing Z." "CAN'T YOU EVER GET IT RIGHT? DO SOMETHING ELSE!"

And the predictable response is:

"Shame on you for attacking a child."

Well, were people attacking a child, it is true that would be wrong. But that's not what is happening here.

First, if you stick yourself into an adult conversation, as a young adult, you should be expected to be treated like an adult. This means you should have education, presentation, a description of a problem, and a proposed solution. Otherwise, yes, you may get treated like a child.

...Now, Greta and her whole presentation are carefully crafted. I want you to consider this parallel:

There is a short video that shows an Israeli man revving his engine through a group of presumably Palestinian teenagers. What a monster!

Of course, if you view the five seconds before the "Attack," it turns out they were throwing really big rocks at his car and trying to jam the undercarriage with a bigger rock.

If you find the two minutes of video before THAT, you see where they're being coached by an adult, provided with a pile of rocks, and cameras set up to capture this "hate crime."

You can find the same in the former Irish Troubles, in Iraq, Afghanistan, other places. Behind the "hate crime," you find manipulated terrorism, using children as the actors because they're more easily manipulated, and you get to play victim cards for them.

Greta's parents, her handlers, indeed the entire liberal apparatus are terrorists. They are willing to use a child to do their dirty work, attack you for responding to the child, and insist you're the bad guy for not giving them what they want. (And in that latter way, liberals are pretty much like children themselves. "But I waaaaant it! It's not faaiiir! Give it to meeee!")

A smart polity does not deal with terrorists. It exterminates them. It is far past time that civilized society stops tolerating liberal terrorism and ends it.
Posted by: g(r)omgoru || 10/04/2019 05:25 || Comments || Link || E-Mail|| [6472 views] Top|| File under:
Homeless In Seattle, Part 1: High-Tech & The Homeless
[Mercer at Townhall] Big Tech and the other multinationals are exacerbating the problem of homelessness in Washington state. For these stateless corporations are the major importers, into King County and the surrounds, of a high-tech, feudal elite, thus compounding the homeless quagmire.

The corporations who straddle the globe rely on immigration ignoramuses to perpetuate the single-cause theory of homelessness: addiction or mental illness.

However, even if drug addiction and mental illness are seen as necessary in causing homelessness, they are seldom sufficient. Substance abuse and mental anguish can, in themselves, be the consequence of other exogenous, existential and intractable circumstances.

Like being priced out of your homeland's housing market. For good.

Big Tech must be quite pleased to see homelessness attributed exclusively, by the usual cast on TV, to addiction and mental illness‐when, in fact, homelessness is driven, primarily, by the systematic and permanent eviction from the housing market of vulnerable, working-class people.

In truth, our country is consigning its economically weakest members to the homeless encampment, through the never-ending importation of a high-rolling, high-tech elite, which, in turn, artificially inflates the price of housing. In perpetuity.

According to the Seattle Times, "fewer than 50 percent of people without homes are addicts." "There are more families with children than chronically homeless people" in the encampments.
Posted by: Besoeker || 10/04/2019 03:28 || Comments || Link || E-Mail|| [6460 views] Top|| File under:
Michigan Rep. Rashida Tlaib: All African-Americans Look Alike To Non-African Americans
[Victory Girls] Rashida Tlaib is not a fan of facial recognition technology. She has branded it racist and informed the Chief Craig of the Detroit Police Department that only African-American analysts should be eligible to work the system.

"U.S. Rep. Rashida Tlaib told Detroit police Chief James Craig he should employ only black people on the department's facial recognition team because "non-African Americans think African-Americans all look the same."" [Emphasis Added]

Yes, she really said that.

Rashida Tlaib stated that anyone who is NOT African-American cannot differentiate between African-Americans when it comes to solving crimes. She leveled a racist generalization against anyone and everyone who isn't African-American, and blatantly called for racial discrimination in the workplace.

A few takeaways on this

A. Does Tlaib realize that she herself essentially said that all blacks look alike?

B. As Chief Craig points out, if he or any white person had made the same comments, the fallout would be nuclear in scope.

C. Tlaib advocates for racial discrimination in the workplace, even though FEDERAL law has made it illegal to discriminate on the basis of race, color, religion, etc.

Rashida Tlaib can hop onto Twitter and link to all sorts of studies in an attempt to make her case about facial recognition. In the end it doesn't matter because her comments to Chief Craig and the analysts within the Detroit PD have invalidated any decent argument she may have had.

Rashida Tlaib has ranted against racism and bigotry, yet openly expressed her OWN racism and bigotry to the world at large and to her own constituents. This is yet another instance where she shows us exactly who she is, and it's not pretty.
Posted by: Besoeker || 10/04/2019 03:21 || Comments || Link || E-Mail|| [6473 views] Top|| File under:
Who's in the News
45
[untagged]
9
Taliban
5
Govt of Iran
4
Govt of Pakistan
3
Arab Spring
2
Salafists
2
Hamas
2
Govt of Iran Proxies
1
Jamaat-ul-Mujahideen Bangladesh (IS)
1
PFLP
1
Sublime Porte
1
Tehreek-i-Labbaik Pakistan
1
Antifa
1
Govt of Iraq
1
Govt of Pakistain Proxies
1
Govt of Saudi Arabia
1
Govt of Syria
1
Hezbollah
1
Islamic State
Bookmark
E-Mail Me
The Classics
The O Club
Rantburg Store
The Bloids
The Never-ending Story
Thugburg
Gulf War I
The Way We Were
Bio
Merry-Go-Blog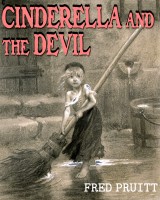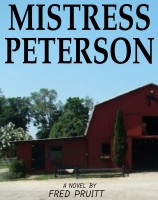 On Sale now!


A multi-volume chronology and reference guide set detailing three years of the Mexican Drug War between 2010 and 2012.

Rantburg.com and borderlandbeat.com correspondent and author Chris Covert presents his first non-fiction work detailing the drug and gang related violence in Mexico.

Chris gives us Mexican press dispatches of drug and gang war violence over three years, presented in a multi volume set intended to chronicle the death, violence and mayhem which has dominated Mexico for six years.
Click here for more information


Meet the Mods
In no particular order...


Steve White
Seafarious
Pappy
lotp
Scooter McGruder
john frum
tu3031
badanov
sherry
ryuge
GolfBravoUSMC
Bright Pebbles
trailing wife
Gloria
Fred
Besoeker
Glenmore
Frank G
3dc
Skidmark
Alaska Paul



Better than the average link...



Rantburg was assembled from recycled algorithms in the United States of America. No trees were destroyed in the production of this weblog. We did hurt some, though. Sorry.
3.233.219.62

Help keep the Burg running! Paypal: