-Short Attention Span Theater-
Kimberley A. Strassel: About That Russian 'Spy'
[WSJ] Since the start of the Trump-Russia collusion fantasy, we've seen a pattern: On the eve of any report or fact that might undermine that narrative, the forces behind the FBI investigation leak a "bombshell" claim designed to further justify their actions. Bear this in mind when reading the new desperate‐and highly irresponsible‐reports about that supposed "high-value" Russian spy.

First CNN, and now a volley of outlets, are claiming that the U.S. government in 2017 was forced to pull out‐or "exfiltrate"‐a supremely covert Russian source. According to reports, this source had sent information to the U.S. for decades, had risen high in the Russian national-security infrastructure, and had access to Russian President Vladimir Putin. More notable: All the stories, to the last, stress that this source was crucial to U.S. intelligence officials' alarm and reaction to Russian interference in the 2016 election.

A fight has since broken out over the reason the U.S. moved to extract the source. CNN (ludicrously) claims it is because President Donald Trump mishandled classified information. Every other outlet cites officials noting their concern that the U.S. media (in thrall to the collusion narrative) might blow the source's cover. But this brouhaha is a side issue to the vastly more consequential point: There's a reason this story is appearing now, and therefore a reason to doubt its full accuracy.
Continued on Page 49
Posted by: Besoeker || 09/18/2019 03:35 || Comments || Link || E-Mail|| [336096 views] Top|| File under:
The Secret History of Fort Detrick, the CIA's Base for Mind Control Experiments
[Politico] In 1954, a prison doctor in Kentucky isolated seven black inmates and fed them "double, triple and quadruple" doses of LSD for 77 days straight. No one knows what became of the victims. They may have died without knowing they were part of the CIA's highly secretive program to develop ways to control minds‐a program based out of a little-known Army base with a dark past, Fort Detrick.

Suburban sprawl has engulfed Fort Detrick, an Army base 50 miles from Washington in the Maryland town of Frederick. Seventy-six years ago, however, when the Army selected Detrick as the place to develop its super-secret plans to wage germ warfare, the area around the base looked much different. In fact, it was chosen for its isolation. That's because Detrick, still thriving today as the Army's principal base for biological research and now encompassing nearly 600 buildings on 13,000 acres, was for years the nerve center of the CIA's hidden chemical and mind control empire.



Related: Tom Woods - Ep. 1494 The CIA and Mind Control
Posted by: Besoeker || 09/18/2019 02:18 || Comments || Link || E-Mail|| [336074 views] Top|| File under:
Arabia
Attacks on Saudi Arabia Aren't America's Problem
[Townhall] America's top source of imported oil (43 percent of it) is Canada. As fellow NATO members, an attack on Canada would be considered an attack on the United States, and a response could include the use of armed force. As with any declaration of war, this would require congressional approval, but the bottom line is that Canada is the very definition of a U.S. ally in diplomatic terms.

The same doesn't hold true for America's second-largest oil supplier, Saudi Arabia (9 percent). There is no agreement or framework for the U.S. to respond to an attack on Saudi soil, let alone any obligation to do so. The Saudis are commonly referred to as American allies, even though they really aren't in any official sense. They do, however, purchase U.S. weapons and represent significant oil imports, so they are trading partners and commercial allies. That's about as far as it goes.

So when a Saudi oil facility was attacked from the air over the weekend, knocking out roughly half of its oil production capacity, U.S. President Donald Trump's knee-jerk response (on Twitter, of course) was troubling.

"Saudi Arabia oil supply was attacked," Trump tweeted. "There is reason to believe that we know the culprit, are locked and loaded depending on verification, but are waiting to hear from the Kingdom as to who they believe was the cause of this attack, and under what terms we would proceed!"

First of all, why is there only "reason to believe" that U.S. officials know who the culprit is when the region in question is one of the most surveilled on the planet? We should know who did it, right down to the precise trajectory of the attack. Let's see the evidence.

And why would America, with all its spy technology and resources, be "waiting to hear" from the Saudis about who they decide to blame?


Cause he wants them to come begging, before he makes an offer. And this time around, IMO, it's going to cost them plenty.


...America has flooded Saudi Arabia with weapons and military assistance. Placing a missile system in the paws of a panda bear would have been more productive. The Saudis have been employing America's finest weaponry to fight the pro-Iranian Houthis for control of neighboring Yemen and have been losing to guys in flip-flops. It's so embarrassing that American defense manufacturers should sue the Saudis for defaming their products.


House of Saud (it's not really a country) can't afford to have real military - because coup.


...The best thing Trump can do is cut off all military assistance and arms sales to the Saudis and focus on what he can control to America's benefit: total North American energy independence.


It's not about Saudis, it's about Iran, missy.



Posted by: g(r)omgoru || 09/18/2019 00:18 || Comments || Link || E-Mail|| [336091 views] Top|| File under:
Economy
US construction index at record high, more work than workers
[Washington Examiner] Optimism in the U.S. construction industry has reached a record high, with builders forced to push off work because finding help is difficult due to the historic unemployment low.

The new Commercial Construction Index, compiled by the U.S. Chamber of Commerce and USG Corp., climbed to a record high in the third quarter, with 77% of commercial contractors optimistic about their future.

The index, provided to Secrets in advance of its release, also found that "half of all contractors" expect higher revenue and the expectations for bigger profits next year also surged.

"Contractors are thinking about the future and are optimistic about what's ahead," said Christopher Griffin, CEO of USG Corporation. "Continued levels of confidence around backlog and profit suggest nonresidential construction will continue to play an important role in overall sector growth," he added.

The Chamber noted that the industry is running short of workers and that 61% of commercial contractors plan to hire in the next six months.
Posted by: Besoeker || 09/18/2019 02:15 || Comments || Link || E-Mail|| [336085 views] Top|| File under:
Home Front: Politix
All The Other States Beg California To Add Them To Travel Ban
[Babylon Bee] U.S.‐After California added Iowa to its growing list of states to which the government will not fund trips, all the other states began clamoring to get added to this ban list.

"Wait---there's a way to get Californian politicians banned from traveling here? Where do we sign up?" said one state legislator in Georgia. "Is there a waiting list? Wait---all we have to do is refuse to fund gender transition surgeries!?! That's amazing!"

While just eleven states are currently on the list, dozens more are applying. Soon, almost every state except Oregon and New York will be on the list, and peace and utopia will break out across the nation as CA politicians will no longer be able to go there and say weird things and do even dumber things.

The states were disappointed to learn that the ban didn't include all Californians, but they said banning just the politicians was a good start, since they're the ones who ruined the state to begin with.
Posted by: Besoeker || 09/18/2019 02:11 || Comments || Link || E-Mail|| [336081 views] Top|| File under:
Science & Technology
Joan Swirsky: Autism – still looking for answers in all the wrong places
BLUF:


[RenewAmerica] "No common factor in the water, air, local pesticides, diet or even building materials and clothing can explain the emergence and relentless increase in this serious, life-long neurodevelopmental disorder," she stated.

"What all industrial countries do have in common," she added, "is...the use of routine prenatal ultrasound on pregnant women. In countries with nationalized healthcare, where virtually all pregnant women are exposed to ultrasound, the autism rates are even higher than in the U.S., where due to disparities in income and health insurance, some 30 percent of pregnant women do not yet undergo ultrasound scanning."

The cause of autism, Rodgers continues, "has been pinned on everything from 'emotionally remote' mothers...to vaccines, genetics, immunological disorders, environmental toxins and maternal infections, [but] a far simpler possibility...is the pervasive use of prenatal ultrasound, which can cause potentially dangerous thermal effects.
Posted by: Besoeker || 09/18/2019 05:04 || Comments || Link || E-Mail|| [336093 views] Top|| File under:
Terror Networks
A new generation is taking up the mantle in the fight against terrorism.
[CTC] This September 11th, a new generation is taking up the mantle in the fight against terrorism. "Later this year, a U.S. service member is likely to be deployed to Afghanistan who was not yet born on September 11, 2001," Daniel Byman notes in our feature article on the jihadi terror threat facing the United States 18 years later. He assesses "although the operational freedom of jihadi groups is constricted by U.S. and allied counterterrorism efforts, the jihadi cause as a whole has far more local and regional influence than it did in the years before 9/11, it is better able to inspire individuals in the West to act on its behalf, and groups have proven resilient despite the fierce U.S.-led onslaught."

Our interview is with Joseph Maguire, the United States' Acting Director of National Intelligence. He says that "since the catastrophic attacks on 9/11, we have significantly diminished the ability of jihadists to strike the U.S. by removing hundreds of leaders and operatives, disrupting dozens of networks and plots, and degrading safe havens. But some jihadist groups still have that intent, not only to target the homeland but also our interests overseas. They are continually adapting to setbacks by modifying their tactics, seeking out alternative safe havens, and using new and emerging technologies to communicate, recruit, and conduct attacks. This makes for an increasingly diverse and unpredictable threat." As the terror threat evolves, Acting Director Maguire stresses the importance of addressing the still-significant security challenges posed by the Islamic State in Syria, Iraq, and beyond given the group still poses a "tremendous threat" and has "all the recipes" for a resurgence.

Amira Jadoon and Andrew Mines examine Islamic State Khorasan's leadership losses between 2015 and 2018 by leadership tier, year, and geography. Their findings highlight "the group's tenacious presence in Nangarhar (Afghanistan) and Baluchistan (Pakistan), despite declines in overall number of attacks. An important factor contributing to ISK's resiliency appears to be rooted in its steady recruitment of experienced Pakistani militants that sustain its leadership ranks." Two years after the Marawi siege in the Philippines, Julie Chernov Hwang outlines the motivations for joining the Maute Group based on her interviews with 25 former members of the jihadi group and a related faction. Aaron Zelin and Katherine Bauer outline the significant progress Tunisia has made over the past two years in developing domestic counter-terrorism finance capabilities.

Paul Cruickshank, Editor in Chief
Posted by: Besoeker || 09/18/2019 02:54 || Comments || Link || E-Mail|| [336072 views] Top|| File under: Islamic State
Home Front: Culture Wars
How Feminist Social Justice Warriors are Killing Men
I have said time and time again, that feminism is akin to cancer on the world. Some will undoubtedly question my views on feminism; I agree that first wave, and even to a point second wave feminism did good things for woman and equality. The right to vote, wear clothes we feel comfortable in, and the ability to work outside the home to name a few.

As third wave feminism desperately needs to embrace a cause in order to stay both relevant and valid in the eyes of society, femimists have doubled down on men in general. They denounce "the patriarchy," the imaginary world that has men running everything and secretly holding women back from certain careers and advancement in the workplace. They even claim an imaginary wage gap is a problem. However, none of this exists in reality.

Women and men think differently. I know this may be a shock to some, but our brains do in fact work differently. Women are less likely to be attracted to careers that men are typically drawn to. Engineering, math, science and work in the trades are not something many women seek out to find careers in. Just as men are typically not administrative office support, human resources specialists and even teachers very often. This being said, nobody is holding women back from certain careers; they are choosing not to pursue those careers upon entering college and then the workforce.



Future historians will be arguing a lot - about how much damage giving k-12 into exclusive female care done the society.
Posted by: g(r)omgoru || 09/18/2019 09:49 || Comments || Link || E-Mail|| [336068 views] Top|| File under:
From Each According to His Abilities . . .
An article from a NY school teacher in 1951.


[FEE.org] As a teacher, I found that the socialist-communist idea of taking "from each according to his abilities," and giving "to each according to his needs" was generally accepted without question by most students. In an effort to explain the fallacy in this theory, I sometimes tried this approach:

When one of the brighter or harder-working students made a grade of 95 on a test, I suggested that I take away 20 points and give them to a student who had made only 55 points on his test. Thus each would contribute according to his abilities and‐since both would have a passing mark‐each would receive according to his needs. After I juggled the grades of all the other students in this fashion, the result was usually a "common ownership" grade of between 75 and 80‐the minimum needed for passing, or for survival. Then I speculated with the students as to the probable results if I actually used the socialistic theory for grading papers.

First, the highly productive students‐and they are always a minority in school as well as in life‐would soon lose all incentive for producing. Why strive to make a high grade if part of it is taken from you by "authority" and given to someone else?

Second, the less productive students‐a majority in school as elsewhere‐would, for a time, be relieved of the necessity to study or to produce. This socialist-communist system would continue until the high producers had sunk‐or had been driven down‐to the level of the low producers. At that point, in order for anyone to survive, the "authority" would have no alternative but to begin a system of compulsory labor and punishments against even the low producers. They, of course, would then complain bitterly, but without understanding.

Finally I returned the discussion to the ideas of freedom and enterprise‐the market economy‐where each person has freedom of choice and is responsible for his own decisions and welfare.

Gratifyingly enough, most of my students then understood what I meant when I explained that socialism‐even in a democracy‐would eventually result in a living death for all except the "authorities" and a few of their favorite lackeys.


Nowadays you would be fired before you can say "Jack Robinson", bub. Probably sued too for harming the students' sensitive souls.
Posted by: g(r)omgoru || 09/18/2019 03:22 || Comments || Link || E-Mail|| [336071 views] Top|| File under:
Government
Austrian schoolboy (not what you think)
[DavidWarrenOnline] There is, and there has always been, little overlap between the world of politics and the world of truth. This is something to bear in mind during a season of voting, as the politicians stake their claims and give their prescriptions for all that ails us.

Example: a large bureaucracy will, in approximately 100 percent of cases, become extremely wasteful, and essentially corrupt. It will perpetuate the "problem" that it was founded to solve, and at its most creative, invent new and quite imaginative evils. It will become a vested interest ‐ an "economic player" in its own right ‐ and spread, like a cancer, well beyond the flesh it first inhabited. Any attempt to restrain it will then engender new bureaucracies. The idea of a "humane" bureaucracy is a contradiction of terms. There is no such thing.

Gentle reader must understand that I am not speaking only of "guvmint," but of bureaucracy, at large. The thing is not necessarily a government department. Any big corporation will quickly show symptoms. The only difference between "public" and "private" is in longevity. A private bureaucracy will kill its host, but thanks to the power of taxation, a public bureaucracy can be long sustained. It is also backed by law and police action, which even today is more effective than mere pointless rules and regulations. The latter, however, are more nimble in expansion, and prepare the ground for law ‐ the full spiritual stasis.

This was, anyway, the view of that "Austrian school economist," Ludwig von Mises, proponent like the rest in that school of "classical liberalism." His hatred of bureaucracy was a wonderful, animated thing. In his great book, Human Action, and many others, he could become almost boring on the topic. What distinguishes the Austrian school from, say, the famous Chicago school of Milton Friedman and his ilk, was its European origin. (They were, however, consciously allied.) The "Austrians" go back, to Catholic antecedents, and their interests are not reducible to "pure economics" (scare quotes because there is no such thing). Over time it extended to broad social questions, and through a constant interest in the history of ideas. These were multilingual and multicultural, in the manner of the old Habsburg empire; where our American classical liberalism has been almost unilingually English, provincially distrustful of foreign thinkers, and buzzing with statistics. (You'll need a degree in math.)


Actually, IMO, statistics have very little to do with math. And, "mathematical economics" are a joke.


...One may see the great division in Western thought and politics, which the Austrian-school Friedrich Hayek traced back to Bacon and Descartes, and can be traced farther to the Nominalists of the later Middle Ages. Humans live in freedom and make choices, to be restrained only by the plainest moral codes. Or, by the alternative thesis, we are components of a machine, which the man with Power can monkey with, by implanting stimuli here and there.

We are creatures of God, or ‐ we are replaceable parts in a bureaucracy.


Well, I'm an evolutionary biologist, but I get your point
Posted by: g(r)omgoru || 09/18/2019 03:03 || Comments || Link || E-Mail|| [336078 views] Top|| File under:
Who's in the News
41
[untagged]
6
Govt of Iran
6
Islamic State
4
Taliban
4
Govt of Pakistan
3
Arab Spring
3
Sublime Porte
2
Govt of Syria
1
Human Trafficking
1
Moslem Colonists
1
Muslim Brotherhood
1
Govt of Iraq
1
Govt of Iran Proxies
1
al-Nusra
1
Govt of Saudi Arabia
Bookmark
E-Mail Me
The Classics
The O Club
Rantburg Store
The Bloids
The Never-ending Story
Thugburg
Gulf War I
The Way We Were
Bio
Merry-Go-Blog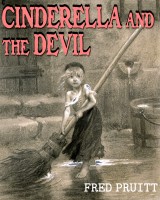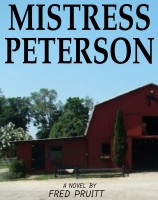 On Sale now!


A multi-volume chronology and reference guide set detailing three years of the Mexican Drug War between 2010 and 2012.

Rantburg.com and borderlandbeat.com correspondent and author Chris Covert presents his first non-fiction work detailing the drug and gang related violence in Mexico.

Chris gives us Mexican press dispatches of drug and gang war violence over three years, presented in a multi volume set intended to chronicle the death, violence and mayhem which has dominated Mexico for six years.
Click here for more information


Meet the Mods
In no particular order...


Steve White
Seafarious
tu3031
badanov
sherry
ryuge
GolfBravoUSMC
Bright Pebbles
trailing wife
Gloria
Fred
Besoeker
Glenmore
Frank G
3dc
Skidmark



Better than the average link...



Rantburg was assembled from recycled algorithms in the United States of America. No trees were destroyed in the production of this weblog. We did hurt some, though. Sorry.
3.235.188.113

Help keep the Burg running! Paypal: