-Lurid Crime Tales-
Orange Man has successful trip to Albion, suddenly Christopher Steele's tongue loosens up
[Hot Air] How did oppo research from a political opponent become a central focus of the FBI? Until now, the man who developed the material has resisted efforts by investigators to find out. Now, however, the Times of London reports that Christopher Steele has agreed to meet with Department of Justice investigators to discuss his relationship with the FBI:
Posted by: Besoeker || 06/05/2019 01:06 || Comments || Link || E-Mail|| [6468 views] Top|| File under:
Why Did The Obama Administration Ignore Reports Of Russian Election Meddling?
[The Federalist] During her hour-long interview last week of Attorney General William Barr, "CBS This Morning" journalist Jan Crawford focused mainly on Special Counsel Robert Mueller's investigation of President Trump. She also, however, questioned Barr on the Department of Justice's (DOJ) efforts to ensure that Russian attempts to interfere in our elections are not repeated in 2020.

This revealed the attorney general is probing a second scandal of the Obama administration related to the 2016 presidential election. Or it would be regarded as a second scandal if it garnered more attention: Why the Obama administration failed to forcefully respond to intelligence of Russian interference in our elections.

The DOJ has "an increasingly robust program that is focusing on foreign influence in our election process, with the FBI obviously taking the lead," Barr told Crawford. But not enough was done in 2016, Barr acknowledged.

"Bob Mueller did some impressive work in his investigation, you know, identifying some of the Russian hackers and their influence campaign and you sort of wonder if that kind of work had been done starting in 2016, things could have been a lot different," he said. Crawford replied, "It's just hard to understand why it wasn't taken more seriously." Barr agreed, saying he had no idea why it wasn't. "That's one of the things I'm interested in looking at as part of my review of the Russia collusion investigation," Barr stressed.

With people warned as early as April 2016, "I'm wondering what, exactly, was the response to it if they were alarmed. Surely the response should have been more than just, you know, dangling a confidential informant in front of a peripheral player in the Trump campaign," the attorney general told Crawford before she moved to another topic.
Posted by: Besoeker || 06/05/2019 00:19 || Comments || Link || E-Mail|| [6464 views] Top|| File under:
Alan Dershowitz: Paul Manafort Is Being Transferred to Rikers Island & Solitary Confinement
[FoxNews] The decision to move Paul Manafort, the former Trump campaign chairman who was sentenced earlier this year to nearly seven years in prison in connection with two federal cases, from the decent federal prison to which he was sentenced to solitary confinement to the dangerous hell hole that is New York City's Rikers Island seems abusive and possibly illegal.

I know Rikers well having spent time there visiting numerous defendants accused of murder and other violent crimes. It is a terrible place that no one should ever be sent to.

It should be shut down. It is so bad that defendants often plead guilty, even if they have defensible cases, simply to move to a safer and better prison.

Why then was Manafort moved there? He has already been indicted on multiple state charges for which he cannot, if convicted, be pardoned by President Trump. His state trial is not imminent.

He should be allowed to await that trial in the federal facility to which he was sentenced. He could then be transferred to New York on the eve of his state trial.

The New York authorities appear to acknowledge that he would be unsafe at Rikers, presumably because of his high profile connections to Trump. That is why he will be held in solitary confinement for his own good. But his own good would better be served by leaving him where has already spent time in federal confinement.

Whatever the reason for the transfer, it seems like the selective application of the law for partisan purposes. The tactic of squeezing a potential witness by making his imprisonment unbearably harsh is generally reserved for mafioso, terrorists and other violent criminals who may have evidence against their bosses.

New York District Attorney Cyrus Vance, a decent man, has justified his transfer by invoking the cliché that no one is above the law. But what does that have to do with this decision?

In my experience, defendants serving time in federal prisons for federal crimes who are then indicted for state crimes are not usually transferred to Rikers until the eve of their state trials.

Manafort is being treated differently and more harshly because of his past connections to President Trump and the fear that Trump will exercise his constitutional authority to pardon Manafort.

If that is the reason he is being transferred, it makes no sense. Manafort is already under state indictment. If Trump were to pardon him, he could be immediately arrested and brought to New York, where he would have the right to seek release on bail for the non-violent New York crime of which he is presumed innocent.

It certainly appears as if New York is punishing Manafort for his association with Trump.

Judge T.S. Ellis, who presided over Manafort's first trial, understood that he was not the real object of the special prosecutor. He was being charged in order to get him to "sing" against the real object of the investigation: namely resident Trump.

Judge Ellis also pointed out the dangers of putting such pressure on a potential witness: sometimes they not only sing, they also "compose."

Perhaps that is the real reason behind the decision to transfer Manafort: the DA hopes that he might be motivated to provide evidence of state crimes for which Trump could be charged.

The law is unclear as to whether a sitting president can be indicted and /or tried for a state, as distinguished from a federal, crime. So when Vance says that no one is above the law, he may be referring to Trump rather than Manafort.

Whatever the reason for the transfer, it seems like the selective application of the law for partisan purposes. The tactic of squeezing a potential witness by making his imprisonment unbearably harsh is generally reserved for mafioso, terrorists and other violent criminals who may have evidence against their bosses.

It is entirely inappropriate in the political context. It is yet another example of the weaponization of the criminal process for partisan advantage.

All civil libertarians, regardless of party affiliation, should be outraged at this abuse. It sets a dangerous precedent that could be used by overzealous prosecutors against any American.
Posted by: Phaick Uneretle6310 || 06/05/2019 00:00 || Comments || Link || E-Mail|| [6469 views] Top|| File under:
-Signs, Portents, and the Weather-
End of Human Civilization Now Pushed Out to 2050
[NYP] A harrowing new climate change report warns we may be on the way to extinction, claiming there is a "high likelihood" human civilization will come to an end by 2050 unless action is taken on greenhouse gas emissions.
A harrowing new climate change report - is there any other kind?
The dire paper, which predicts a biblical-like scenario of devastating floods, drought, famine and a breakdown in international order, has been endorsed by the former chief of Australia's military.

The analysis, published May 30 by Australian think tank the Breakthrough National Centre for Climate Restoration, calls for a new approach to climate change and paints a bleak picture of the world in 30 years if nothing is done to combat greenhouse emissions.

Assuming we stay on our current trajectory, emissions will lock in a 3 degree Celsius (5.4 degrees Fahrenheit) global warming, setting off a disastrous chain off events which the report's authors claim will lead to "a high likelihood of human civilization coming to an end."

According to the report's central "2050 scenario," one billion people will be forced to relocate from unlivable conditions while food production will become inadequate to feed the global population, as first reported by VICE.

North America will suffer from devastating weather extremes including wildfires, heatwaves and drought ‐ while other places in the world such as the Middle East and West Africa will become unlivable.

Meanwhile, 55% of the global population would be subjected to more than 20 days a year of lethal heat conditions, "beyond the threshold of human survivability."

"This scenario provides a glimpse into a world of 'outright chaos' on a path to the end of human civilization and modern society as we have known it, in which the challenges to global security are simply overwhelming and political panic becomes the norm," the authors claim.
Posted by: Besoeker || 06/05/2019 02:13 || Comments || Link || E-Mail|| [6478 views] Top|| File under:
China-Japan-Koreas
China: The Post-Afghanistan U.S. Adversary in South Asia
[Committee on on the present danger: China} By Col. Lawrence Sellin, US Army (Ret.), Ph.D.

Executive Summary

The United States must now accept the fact that we failed to meet our objectives in Afghanistan and, upon withdrawal, the best outcome we can expect would be a new U.S. regional strategy that prevents our adversaries from benefitting from that failure.

Pakistan, not Afghanistan, is the epicenter of Islamic extremism and has always been an ally of China. The China-Pakistan Axis sees U.S. withdrawal from Afghanistan as an essential first step towards regional domination of South Asia, which would be a long-term strategic threat to the United States. Without an American military presence in Afghanistan, the U.S. must take measures to strategically disrupt Chinese-Pakistani regional ambitions through traditional containment policies and exploiting the nation-state, ethnic and religious faults lines within the region.
Posted by: Besoeker || 06/05/2019 14:22 || Comments || Link || E-Mail|| [6461 views] Top|| File under:
Economy
Interview: Ambassador David Mulford On India, China, And Economic Trends
[Federalist] Ambassador David Mulford is a distinguished visiting fellow at the Hoover Institution, and former U.S. Ambassador to India. On the Federalist Radio Hour with Ben Domenech, Mulford weighs in on populism in Indian elections, major concerns over relations with China, Brexit, and his time in India as it emerged as an economic power.

"We are at a major historic change mark in our world economy," Mulford said. "We have large scale migration. We have new governance problems partly related to migrations...all over the world."
Posted by: Besoeker || 06/05/2019 02:04 || Comments || Link || E-Mail|| [6476 views] Top|| File under:
Home Front: Politix
Why limited-government conservatism is likely to make a comeback after Trump
[Washington Examiner] As conservatism takes its new shape in the face of President Trump's takeover of the Republican Party, old alliances have been fractured, and multiple fights have broken out about what conservatism should look like. Many of those who waded into the debate have assumed, not without justification, that recent political developments have shattered limited-government conservatism and that any future conservatism is likely going to be less libertarian than that which preceded Trump. But there are a number of good reasons to believe that limited-government conservatism will make a comeback.

Trumpism has managed to expose deep fissures that had been growing for a long time on the Right, and every so often, a commentator will come out and say something that triggers a round of opinion pieces on what conservatism is or really should be about. Fox's Tucker Carlson kicked a hornet's nest earlier this year when he offered a blistering critique of capitalism. More recently, a fight has broken out after Sohrab Ahmari, writing in First Things, used National Review's David French as a foil to essentially make the case for a more aggressive conservative posture in the culture war. I don't want to relitigate the fight at this late stage, but it did strike me that many of the responses to the Ahmari-French skirmish morphed into meditations on what conservatism might look like after Trump, with the assumption that it's likely to be different than it was before.

In one of the more recent entries in this debate, Ross Douthat has considered the future of traditional fusionism on the Right. Roughly speaking, this is the name given to the alliance of social conservatives, economic libertarians, and national security hawks that emerged during the Cold War and existed in some form, with its own set of tensions, until Trump came along. Throwing out some ideas about what a post-Trump version of this may look like, Douthat writes, "the basic concept of a right rooted more in cultural conservatism and economic populism than in libertarianism and individualism isn't fanciful; it describes the emergent right-of-center ideological formations all across the Western world."

Douthat is not alone in suggesting that the limited government ideology that was a fixture on the Right for decades could continue to recede in influence going forward.

Trump's populist success within the GOP would provide empirical reasons to be skeptical of the future for the limited government branch of the conservative movement. After all, Trump has launched (or threatened) multiple trade wars, has resisted doing anything to address entitlement spending, and has managed to increase deficits during a booming economy. Yet he enjoys sky-high approval among Republicans, and no serious candidate is willing to challenge him in a primary. These are all good reasons to assume that the populist forces that Trump has unleashed will remain after he leaves.
Posted by: Besoeker || 06/05/2019 07:51 || Comments || Link || E-Mail|| [6487 views] Top|| File under:
Fox's Lou Dobbs: GOP Senators Opposing Trump's Mexico Tariffs Are 'Traitors' to Their Country
[Daily Beast] Fox Business Network host Lou Dobbs tore into Senate Republicans Tuesday night for opposing President Trump's plans to impose tariffs on Mexico, calling the GOP lawmakers "traitors" to their country who are threatening to destroy it.

"The Republican Party in the Senate appears, to me, to be on the verge of committing absolute suicide," the Trump-boosting conservative host exclaimed, just hours after Senate Majority Leader Mitch McConnell (R-KY) acknowledged that there's "not much support" in the GOP caucus for the president's tariffs, which many believe will only hurt U.S. businesses.

To Dobbs, however, disagreeing with the president is apparently nothing short of an existential crisis.

"The tragedy is they may well take this great Republic down with them," he said.

Still seething towards the end of the program, Dobbs brought on Fox News contributor Emily Compagno to discuss the Republicans' warning to Trump. And he immediately began spouting off apocalyptic hyperbole.

"This is, I think, one of the darkest moments that I have seen in our capital for a long time," he declared. "This is an abject betrayal on the part of Mitch McConnell."
Posted by: Besoeker || 06/05/2019 05:08 || Comments || Link || E-Mail|| [6470 views] Top|| File under:
India-Pakistan
'Mistaken' content regulation
[DAWN] THE recent inadvertent blocking of certain websites such as Bloomberg and BuzzFeed in Pakistain makes for a concise study in the sinister nature of systems of arbitrary power ‐ as well as their silliness. The mechanisms for content regulation are straightforward enough: government and state institutions (often the interior ministry) send directives to the PTA (solely vested with the power to regulate content under the Pakistain Electronic Crimes Act) listing websites purportedly hosting illegal content; the authority, in turn, proceeds to direct internet service providers to block these websites. As reported in this paper on Monday, however, when contacted for more information on why these recent website restrictions (corroborated by multiple sources, including a copy of the directive) were imposed in Pakistain, the PTA initially denied blocking these particular sites, yet later issued fresh orders directing ISPs to unblock them.

Though the mistake originated from another department, what this absurdity of errors illustrates is how the PTA has no internal checks and balances with which to distinguish between legitimate and illegitimate requests, choosing instead to implement them en masse. Nor does it publicly disclose what web content has been restricted in Pakistain, or why ‐ making it that much harder for the public to scrutinise and challenge the legitimacy of their grounds. Adding to bureaucratic abstruseness is one of several deliberate flaws in Peca's design: the use of vague and highly subjective terminology such as 'objectionable content'. This has created a climate in recent years in which internet freedom has consistently deteriorated, with all sorts of content ‐ including political, even satirical ‐ having been censored. Fundamental rights to freedom of speech and to a free press do come with the caveat of 'reasonable restrictions', and most of our right to information laws are subject to a prohibitively long exemption list. However,


a good lie finds more believers than a bad truth...


it would be a subversion of the spirit of the Constitution to presume that citizens are not entitled to an open debate on where the line of 'reasonability' ends, and a draconian censorship dragnet begins.
Posted by: Fred || 06/05/2019 00:00 || Comments || Link || E-Mail|| [6464 views] Top|| File under: Govt of Pakistan
Who's in the News
30
[untagged]
10
Taliban
8
Islamic State
5
Govt of Iran
2
Moslem Colonists
2
Govt of Pakistan
2
Hamas
1
Sublime Porte
1
al-Shabaab (AQ)
1
al-Nusra
1
Commies
1
Govt of Saudi Arabia
1
Govt of Sudan
1
Hizb-ut-Tahrir
Bookmark
E-Mail Me
The Classics
The O Club
Rantburg Store
The Bloids
The Never-ending Story
Thugburg
Gulf War I
The Way We Were
Bio
Merry-Go-Blog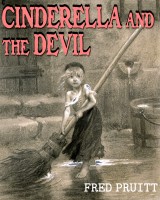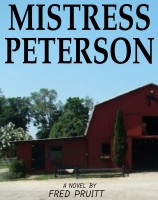 On Sale now!


A multi-volume chronology and reference guide set detailing three years of the Mexican Drug War between 2010 and 2012.

Rantburg.com and borderlandbeat.com correspondent and author Chris Covert presents his first non-fiction work detailing the drug and gang related violence in Mexico.

Chris gives us Mexican press dispatches of drug and gang war violence over three years, presented in a multi volume set intended to chronicle the death, violence and mayhem which has dominated Mexico for six years.
Click here for more information


Meet the Mods
In no particular order...


Steve White
Seafarious
Pappy
lotp
Scooter McGruder
john frum
tu3031
badanov
sherry
ryuge
GolfBravoUSMC
Bright Pebbles
trailing wife
Gloria
Fred
Besoeker
Glenmore
Frank G
3dc
Skidmark
Alaska Paul



Better than the average link...



Rantburg was assembled from recycled algorithms in the United States of America. No trees were destroyed in the production of this weblog. We did hurt some, though. Sorry.
3.231.230.177

Help keep the Burg running! Paypal: