-Lurid Crime Tales-
Barr Unloads On Collusion Conspiracy Theory: 'This Whole Idea That Trump Was In Cahoots With The Russians Is Bogus'
[The Federalist] In an hour-long interview with CBS News' Jan Crawford released on Friday, Attorney General William Barr reflected on the Russia investigation, the Robert Mueller report, the personal attacks against him, and his career at the Department of Justice.

Barr laid into the abuses of power happening among top officials at the FBI, the lack of evidence found by Mueller's investigation, and the media hypocrisy exposed by coverage of stories like the "appalling" texts between FBI agent lovers Peter Strzok and Lisa Page.

"Mueller has spent two and half years and the fact is there is no evidence of a conspiracy," Barr said. "So it was bogus, this whole idea that the Trump was in cahoots with the Russians is bogus."

Barr has been critiqued for seeking to declassify documents concerning the Russia investigation. He argued that reviewing standards and procedures at the highest levels are an "important way of making sure that government power is being conscientiously and properly applied."

When Crawford asked if he was concerned with bias among FBI investigators, Barr said the Strzok-Page texts were "very damning" and argued that there would be an outrage if the same stunts had been pulled against the Obama campaign.

"If those kinds of discussions were held, you know, when Obama first ran for office, people talking about Obama in those tones and suggesting that 'Oh that he might be a Manchurian candidate for Islam or something like that.' You know some wild accusations like that, and you had that kind of discussion back and forth, you don't think we would be hearing a lot more about it?" he asked.

When Crawford asked Barr about attacks on his reputation, the attorney general gave a stoic response.
Posted by: Besoeker || 06/01/2019 03:36 || Comments || Link || E-Mail|| [6463 views] Top|| File under:
-Land of the Free
Chemotherapy for the Republic
Key paragraphs, but go read the whole thing.

[AmericanGreatness] It will take the full range of treatments to battle this disease.

Surgery in the form of pruning back regulatory overreach—a process that is already underway, despite major resistance from the self-styled "progressive" left. Surgery too in the form of prosecution, conviction, and imprisonment of those who can be identified as committing discrete crimes.

Radiation in the form of investigations such as the three now happening within the Department of Justice today. We also need declassification of government records and public scrutiny of what is uncovered, unpleasant though all of it may be.

Fighting this cancer will require the American public to step up, to take seriously what is at stake here. It will require scrutiny not only of the heinous FISA abuse that occupies our concern at the moment, and the unwarranted unmasking of U.S. citizens' communications that contributed to the abuse, but also of refamiliarizing ourselves with the side deals involved in the Obama/Iran nuclear deal and their implications for our national well-being. We must look once again at the aborted and distorted matter of Hillary's private email server containing raw intel material compromised by a foreign power. And much more.

And it will require a continued course of chemotherapy.

It has taken crude, ego-filled tweets to push back effectively on a corporate leftist media that is acting as the public-relations arm of one political party. We need those tweets and rally appearances that are filled with insulting nicknames for opponents, boastful claims, and yet honest appreciation for the core identity of this nation at its best to push back on an elite class that thrives at the cost of the nation's communities and families outside of their privileged enclaves.

It seems we need a thrice-married philanderer to bring forward one of the most dignified, gracious, multilingual and multicultural first ladies in recent memory to the White House.

He is also a businessman who negotiated high-profile deals in multiple countries to take on the self-enriching nexus between foreign companies and governments like China, on the one hand, and American officials and their families like the Bidens and Dianne Feinstein and her husband, on the other.

After the 2016 election, a small businessman involved in real estate told me he had voted for Trump precisely because he figured that, as someone who had dealt with corrupt local officials, rapacious banks, and labyrinthine legal frameworks, Trump might have a chance of successfully taking on the Beltway crowd.

Chemotherapy.

Cancer treatment can be touch and go. When the cancer is aggressive and threatening metastasis, the treatment itself can drive patients to near collapse. Nausea sets in, making even simple meals hard to ingest and keep down. Radiation and chemotherapy threaten healthy cells. I know one young man whose white blood cell count dropped to a grand total of one, nearly wiping out his immune system, before the voracious cancer cells were finally killed off.

Today that now-older man is a successful professional, husband, father, and member of his community.

The battle against cancer can be won. But it will take firm determination, the full spectrum of treatments, and intentional commitment to rebuilding health if our Republic is to survive the disease now consuming it.
Posted by: Unereth Guelph2696 || 06/01/2019 07:19 || Comments || Link || E-Mail|| [6459 views] Top|| File under:
Economy
Students, Here's A Plan To Solve Your Debt Problem
[TOWNHALL] So, you're a barista with a problem ‐ you took out $200K student loans to get that master's degree from Gumbo State in "LGBTQ2#v& Experiences as Reflected in 17th Century Bolivian Folk Songs" and now you can't find an uncaffeinated career. Worse, those fascist monsters who you took money from based on your agreement to pay it back with interest now expect you to pay the money back with interest despite the fact that you really don't feel like it anymore.

Well, I have a fresh solution to this crisis.

It's an innovative strategy that totally and permanently resolves this problem in a new and exciting way.

Ready?

Here goes.

How about you pay your own student debt?

That's it. It's as elegant as it is simple. You. Pay. Your. Own. Debts.

If you follow this bold, one-step program ‐ the one step is you paying your debts - then you will eventually be debt-free. And best of all, I won't have to pay any of your debts.

See, a lot of Democrat politicians are promising "free college," but what they really mean is "free for you." Someone has to pay, and that someone is me, and I need to level with you.

I am not interested in paying for your college.

Now, some may call me "greedy" or "selfish" for not wishing to work and then have the money I earned taken from me to provide things to you that you want but did not pay for instead of being able to spend it ‐ the "it" being the money I earned ‐ on things that I want. I am okay with that. I would much prefer having people who fundamentally misunderstand the concepts of greed and selfishness call me "greedy" and "selfish" than subsidize their educations, educations that evidently did not include learning about basic concepts like greed and selfishness.

I understand that your priorities for my money may differ from mine, but it being my money, my priorities should take precedence. Here is a short, partial list of things that I prioritize for my money over paying off your student loan debts:

1. A lease on a sweet German sedan

2. A delicious tri-tip sandwich

3. A walk-in humidor

4. Guns and ammo

5. A pedicure for my wife

6. A pedicure for me

7. A pedicure for my fat corgi, Bitey

8. Literally anything else but your student loan debt

Now, those who support the idea of taking my money to give it to someone else so that someone else can have things he, she or xe wants rarely put it so bluntly. It's never, "Well, I want this education but I don't want to do the things necessary to pay for it. I want you other people to do the things necessary to pay for it." Instead, it's always put in some other way that makes them taking our money to spend on things they want appear as a favor to us, the people expected to do the work.

For instance, sometimes they say that us working to give other people free stuff is an "investment." Again with the not understanding what words means...

Traditionally, with an investment, one gets a return on investment. No one ever explains what my return on investment for Kaden's Marxist Puppetry degree might be, other than an occasional latte which I would still have to pay for. I prefer that I instead determine how to invest my own money in order to benefit myself, which I do not see as unreasonable since it is my money. Which I earned by working.

This is the beauty of my one-step student loan plan. It puts all this controversy aside. Pay your own student loan off. That's it. End of discussion. Now get to work.

Posted by: Mullah Richard || 06/01/2019 08:28 || Comments || Link || E-Mail|| [6472 views] Top|| File under:
Dallas News Pulls the Plug on Beto
House editorial.


[Dallas News] The trouble with presenting oneself as a unity candidate is that, eventually, you will have to deliver something that looks unifying.

But as we review Beto O'Rourke's plan for overhauling the nation's immigration system, we struggle to find anything to support his claims toward unity.

O'Rourke


Robert O'Rourke - The Micksican


earned our recommendation for U.S. Senate because he set a political tone that promised to pull us away from the bitter partisanship too eagerly embraced by Sen. Ted Cruz.

The country has had enough of endless political warfare, and we were hopeful that O'Rourke might be a candidate with the kind of courage to lead us toward compromise and comity.


Along with Hillary, of course.



What we have seen of presidential candidate O'Rourke suggests that might not come to be.

We find little true compromise on the major issues in O'Rourke's immigration reform plan. The nine-page memo is passionate in its defense of immigrants, unflinching in its attack on the border wall, and hazy in its alternatives for border security. While we understand O'Rourke must work to stand out among the packed bench of the primary, he has come this far on a platform that suggested a meeting in the middle that this major policy proposal belies.


Belies: editorialese for 'to give a false impression'


In his presidential immigration plan, we see the worst traits of O'Rourke's candidacy for Senate laid bare. In debates with Cruz, O'Rourke avoided specificity in favor of gestures of unity ‐ gestures that were never finally backed up with unifying policy.


All hat and no cattle?


His immigration plan departs from serious proposals Congress has grappled with that would see increased security as a trade-off for paths to citizenship for unauthorized immigrants. His nod to security is to increase staffing and "modernize" our ports.

We applaud O'Rourke's compassionate stance toward people brought here as children, as well as his overall humanitarian approach to immigration. We wish it would more plainly acknowledge the need for security.


Security? On the southern border? When the Dallas homicide rate is nearly triple what it was a year ago?


Through his rhetoric, President Donald Trump has marked "the wall" as a battle line. But O'Rourke cannot dismiss the need for securing the border without alienating many of the Republicans he would claim to seek common ground with.


TW - what about ending a sentence with a preposition?




I don't actually have a problem with that in theory, Bobby dear — that's one of those over-punctilious rules they came up with when certain people tried to force Latin grammar onto English instead of realizing they were dealing Germanic separable verbs. But in this case the entire sentence is awkward, containing as it does both without and with. Were I editing I would send it back to be rewritten.

A true unity candidate will find a way to be honest with his own party that compromise is on the table.


Compromise ain't on the table. Yet.
Posted by: Bobby || 06/01/2019 11:03 || Comments || Link || E-Mail|| [6473 views] Top|| File under:
Federal Rats Are Fleeing the Sinking Collusion Ship
[Victor Davis Hanson at PJ] The entire Trump-Russia collusion narrative was always implausible.

One, the Washington swamp of fixers such as Paul Manafort and John and Tony Podesta was mostly bipartisan and predated Trump.

Two, the Trump administration's Russia policies were far tougher on Vladimir Putin than were those of Barack Obama. Trump confronted Russia in Syria, upped defense spending, increased sanctions and kept the price of oil down through massive new U.S. energy production. He did not engineer a Russian "reset" or get caught on a hot mic offering a self-interested hiatus in tensions with Russia in order to help his own re-election bid.

Three, Russia has a long history of trying to warp U.S. elections that both predated Trump and earned only prior lukewarm pushback from the Obama administration.

It's also worth remembering that President Bill Clinton and the Clinton Foundation had been recipients of Russian and Russian-related largesse -- ostensibly because Hillary Clinton had used her influence as Secretary of State under Obama to ease resistance to Russian acquisitions of North American uranium holdings.
Posted by: Besoeker || 06/01/2019 07:14 || Comments || Link || E-Mail|| [6459 views] Top|| File under:
Home Front: Culture Wars
Could Prostitution Be Next to Be Decriminalized?
[NYT] ALBANY ‐ Marijuana has gone mainstream, casino gambling is everywhere and sports wagering is spreading. Could prostitution be next?

Lawmakers across the country are beginning to reconsider how to handle prostitution, as calls for decriminalization are slowly gaining momentum.

Decriminalization bills have been introduced in Maine and Massachusetts; a similar bill is expected to be introduced to the City Council in Washington D.C. in June; and lawmakers in Rhode Island held hearings in April on a proposal to study the impact of decriminalizing prostitution.

New York may be next: Some Democratic lawmakers are about to propose a comprehensive decriminalization bill that would eliminate penalties for both women and men engaged in prostitution, as well as the johns whom they service.

"This is about the oldest profession, and understanding that we haven't been able to deter or end it, in millennia," said Senator Jessica Ramos, a Democrat from Queens who is one of the plan's backers. "So I think it's time to confront reality."

The New York legislation appears unlikely to pass in the coming months, but the idea of decriminalization has already amassed a growing coterie of prominent supporters, suggesting that it might continue to gain traction.

The debate is unquestionably polarizing in many circles, even among advocates for sex-trafficked and abused women who fear that creating a legal path for prostitution will not eliminate, but rather actually encourage, underground sex trafficking.
Posted by: Besoeker || 06/01/2019 04:02 || Comments || Link || E-Mail|| [6472 views] Top|| File under:
Who's in the News
43
[untagged]
8
Commies
8
Taliban
4
Moslem Colonists
4
Govt of Iran
3
Islamic State
3
Narcos
2
Islamic Jihad (Palestian)
2
Sublime Porte
1
Houthis
1
Abu Sayyaf (ISIS)
1
Govt of Iran Proxies
1
Govt of Iraq
1
Govt of Saudi Arabia
1
Govt of Sudan
1
Hezbollah
Bookmark
E-Mail Me
The Classics
The O Club
Rantburg Store
The Bloids
The Never-ending Story
Thugburg
Gulf War I
The Way We Were
Bio
Merry-Go-Blog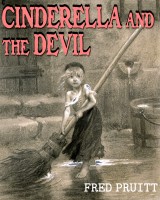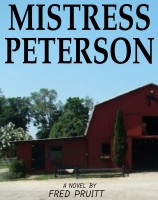 On Sale now!


A multi-volume chronology and reference guide set detailing three years of the Mexican Drug War between 2010 and 2012.

Rantburg.com and borderlandbeat.com correspondent and author Chris Covert presents his first non-fiction work detailing the drug and gang related violence in Mexico.

Chris gives us Mexican press dispatches of drug and gang war violence over three years, presented in a multi volume set intended to chronicle the death, violence and mayhem which has dominated Mexico for six years.
Click here for more information


Meet the Mods
In no particular order...


Steve White
Seafarious
Pappy
lotp
Scooter McGruder
john frum
tu3031
badanov
sherry
ryuge
GolfBravoUSMC
Bright Pebbles
trailing wife
Gloria
Fred
Besoeker
Glenmore
Frank G
3dc
Skidmark
Alaska Paul



Better than the average link...



Rantburg was assembled from recycled algorithms in the United States of America. No trees were destroyed in the production of this weblog. We did hurt some, though. Sorry.
3.235.60.144

Help keep the Burg running! Paypal: