Economy
American life is improving for the lowest paid
[The Economist] Brad hooper quit his previous job at a grocery in Madison because his boss was "a little crazy". The manager threatened to sack him and other cashiers for refusing orders to work longer than their agreed hours. Not long ago, Mr Hooper's decision to walk out might have looked foolhardy. A long-haired navy veteran, he suffers from recurrent ill-health, including insomnia. He has no education beyond high school. Early this decade he was jobless for a year and recalls how back then, there were "a thousand people applying for every McDonald's job".

This time he struck lucky, finding much better work. Today he sells tobacco and cigarettes in a chain store for 32 hours a week. That leaves plenty of time for his passion, reading science fiction. And after years of low earnings he collects $13.90 an hour, almost double the state's minimum rate and better than the grocer's pay. His new employer has already bumped up his wages twice in 18 months. "It's pretty good," he says with a grin. What's really rare, he adds, is his annual week of paid holiday. The firm also offers help with health insurance.

His making improvements to fortunes replicate unique good points for more than a number of The usa's lowest-paid. Handwritten "aid wanted" indicators decorate windows of many cafés and shops in Madison. A pair of steps on from the cigarette shop is the city's job centre, the build a supervisor with small else to gather aspects to a show veil that tallies 98,678 unfilled vacancies across Wisconsin. In 5 years, he says, he has by no methodology viewed such ask for labour. He says some employers now recruit from a vocational practicing centre for the disabled. Others tour prisons, signing up inmates to work straight on their unlock.
Continued on Page 49
Posted by: Besoeker || 05/18/2019 07:40 || Comments || Link || E-Mail|| [6529 views] Top|| File under:
Guaranteed income may be the answer to inequality
[AlterNet] At a glance, the American economy is doing pretty well. Unemployment has hit a record low. The stock market just hit a record high. Millions of people are finding work in the "gig economy."

But this rosy picture isn't telling the whole story. It ignores the many women and men who are working one, two, or more jobs, and still struggling to make ends meet. The middle class is shrinking, the wealth gap is growing, and most Americans don't have an extra $500 laying around to cover an emergency bill.

You'll find plenty of evidence of this side of the economy in Stockton, California. It's just an hour and change drive from Silicon Valley, but essentially none of tech's wealth has made its way to the city of 300,000. Stockton has had the dubious honors of being the foreclosure capital of America, the largest city to seek bankruptcy protection, and can often be found on lists of the worst and most dangerous cities in the United States. One in four Stocktonians lives below the poverty line. The time has come to try something radical.
Posted by: Besoeker || 05/18/2019 06:58 || Comments || Link || E-Mail|| [6511 views] Top|| File under:
U.S. Tariff Deal with Mexico, Canada Is Also About Cutting Off China's Steel
[Fortune] The U.S. has reached an agreement to drop steel and aluminum tariffs on the two countries in return for preventing Chinese steel from coming over their borders into the U.S.

In a speech before the National Association of Realtors, President Trump said, "I'm pleased to announce that we've just reached an agreement with Canada and Mexico and will be selling our product into those countries without the imposition of tariffs or major tariffs," according to Bloomberg.

This would remove one barrier the new USMCA agreement, the replacement for NAFTA, has faced in getting passage from Congress. Reactions have been relatively positive. "It's a pretty good agreement," said Usha Haley, a professor of management and director of the Center for International Business Advancement at Wichita State University and co-author of Subsidies to Chinese Industry. "It looks promising and I think it's a win for Trump."

"One client of mine, who fabricates and sells critical components to the world's leading airplane manufacturers, has resorted to stockpiling their own supply of internationally sourced steel in their parking lot as trade negotiations play out," Carlos Martinez, a principle with southern California-based accounting firm Haskell & White, wrote in an email to Fortune. "Today's news comes as a relief as it brings some clarity to metal pricing in North America."

The United Steelworkers sent a statement to Fortune that quoted USW International President Leo W. Gerard as saying, "Today's agreement will help restore confidence and stability to the North American steel and aluminum markets. From day one, we made it clear that the real problem isn't Canada or Mexico, but those countries that are undermining the trading system through predatory trade practices and non-market policies that have created massive overcapacity and trade imbalance."



After the Bay Bridge bolt debacle, I'd recheck the metallurgy of any steel products from China
Posted by: Besoeker || 05/18/2019 02:37 || Comments || Link || E-Mail|| [6471 views] Top|| File under:
Europe
Do we need NATO?
[American Thinker] NATO, the North Atlantic Treaty Organization, remains a problem for the U.S. Did it lose its purpose and objective after the Soviet Union was declared dissolved by Mikhail Gorbachev on December 25, 1991, or is it still a useful instrument of Western military and political policies?

The organization did not disband, but rather altered its mission and expanded in numbers, including former Warsaw Pact members Estonia, Latvia, and Lithuania. The U.S., though troubled by these changes, did not withdraw from NATO. Germany remained as the crucial European partner. Though Russia was obviously concerned about these developments, it is unlikely that this NATO expansion was a significant reason for Russia's more aggressive posture in recent years.

On April 4, 2019, NATO celebrated its 70th birthday at a gathering of the foreign ministers representing the 29 countries now members of the military pact. The pact began with 12 members in the atmosphere of the Cold War as a shield against aggression of the Soviet Union. Seventy years later, fear of the return of the Cold War is a less substantial phenomenon, and the charge of "collusion" between the presidential campaign of Donald Trump and unnamed Russian officials has been dismissed by the Mueller Report. Yet, there is a hazy line between Russian attempts at subversion of the West, using modern scientific methods as well as traditional activity, and overt conflict. NATO has always differed from other military organizations in that it claims that it is not only a military pact, but also an alliance of countries with shared values, individual liberty, democracy, human rights, and rule of law, and it has a mechanism for collective defense and military command.

From the start, there have been ironies in the composition of this "North Atlantic" alliance and in these claims. Geographers have been obliged to accept Balkan countries, and Hungary and Bulgaria as well as Turkey, as countries within the designated region of North Atlantic. In addition, the portrait of Turkey is less democratic than autocratic, under President Recep Tayyip Erdogan, who is the holder of all executive power and who in 1996 defined democracy as "not a goal, but an instrument."
Posted by: Besoeker || 05/18/2019 02:11 || Comments || Link || E-Mail|| [6502 views] Top|| File under:
Fifth Column
The Iran echo chamber tries to save its nuclear deal
[FreeBeacon]
Whatever the opposite of a rush to war is—a crawl to peace, maybe—America is in the middle of one. Since May 5, when John Bolton announced the accelerated deployment of the Abraham Lincoln carrier group to the Persian Gulf in response to intelligence of a possible Iranian attack, the press has been aflame with calls for America to show restraint, pursue diplomacy, and rein in the madman with the mustache before he starts a war.

Never mind that President Trump, Mike Pence, Mike Pompeo, Patrick Shanahan, and Bolton have not said a single word about a preemptive strike, much less a full-scale war, against Iran. Never mind that the president's reluctance for overseas intervention is well known. The antiwar cries are not about context, and they are certainly not about deterring Iran. Their goal is saving President Obama's nuclear deal by manipulating Trump into firing Bolton and extending a lifeline to the regime.

It's a storyline that originated in Iran. Toward the end of April, Zarif showed up in New York and gave an interview to Reuters where he said, "I don't think [Trump] wants war," but "that doesn't exclude him basically being lured into one" by Bolton. On May 14, an adviser to Rouhani tweeted at Trump, "You wanted a better deal with Iran. Looks like you are going to get a war instead. That's what happens when you listen to the mustache. Good luck in 2020!"

And now this regime talking point is everywhere. "It's John Bolton's world. Trump is just living in it," write two former Obama officials in the Los Angeles Times. "John Bolton is Donald Trump's war whisperer," writes Peter Bergen on CNN.com. "Trump's potential war with Iran is all John Bolton's doing. But it might also be his undoing," says the pro-Iran Trita Parsi on NBCNews.com. "Is Trump Yet Another U.S. President Provoking a War?" asks Robin Wright of the New Yorker. Guess her answer.


Oh, and reading the article you see the French want-ta-be Kennedy but really just a one trick commie from Boston who is a billionaire's TOY BOY deep in the do do too.
Posted by: 3dc || 05/18/2019 00:00 || Comments || Link || E-Mail|| [6471 views] Top|| File under: Tin Hat Dictators, Presidents for Life,
Who Wants This War with Iran?
by Patrick J. Buchanan

[TakiMag] So, again, Cicero's question: "Cui bono?"


Certainly not the American people.


Who really wants this war? How did we reach this precipice?


I'm an American people. I don't want this war, but I strongly suspect it is necessary. Not to protect Israel, which for some reason is Mr. Buchanan's bete noire, but because I don't want nuclear devices blowing up in the various locations scouted by Ali Kourani and his colleagues in the U.S. and elsewhere. And I would dearly love to tear Iran's various catspaws away from the Hispano-American narco gangs that already own too many American nighbourhoods.

A year ago, Secretary of State Mike Pompeo issued a MacArthurian ultimatum, making 12 demands on the Tehran regime.

Iran must abandon all its allies in the Middle East ‐ Hezbollah in Lebanon, the Houthis in Yemen, Hamas in Gaza ‐ pull all forces under Iranian command out of Syria, and then disarm all its Shiite militia in Iraq.


All terrible and yadda yadda, but WAR? The extreme measure is worth this?




How do you suggest we end Iranian support of their jihadi catspaws, Herb?

Well wishes and kowtowing to a third-rate power

Iran must halt all enrichment of uranium, swear never to produce plutonium, shut down its heavy water reactor, open up its military bases to inspection to prove it never had a secret nuclear program and stop testing missiles. And unless she submits, Iran will be strangled with sanctions.

Pompeo's speech at the Heritage Foundation read like the terms of some conquering Caesar dictating to some defeated tribe in Gaul, though we had yet to fight and win the war, usually a precondition for dictating terms.

Iran's response was to disregard Pompeo's demands.

And crushing U.S. sanctions were imposed, to brutal effect.


You didn't want open war. Crushing sanctions are the alternative. Or surrender, while Iran tries to do what Saddam Hussein tried a generation ago: to corner enough of the oil market to be able to blackmail the world into submission — starting with giving them Israel and Mecca, and ending with the world's womenfolk showing no more than 1" of hair while the menfolk troop to Shiite mosques five times a day to pray properly to Allah.

Yet, as one looks again at the places where Pompeo ordered Iran out ‐ Lebanon, Yemen, Gaza, Syria, Iraq ‐ no vital interest of ours was imperiled by any Iranian presence.


No vital interest except Iran's stated long term goal. Like the Soviet Union, the Iranians are content to conquer the world piecewise instead of in open world war.

The people who have a problem with Hamas in Gaza and Hezbollah in Lebanon are the Israelis whose occupations spawned those movements.


I am willing to believe Mr, Buchanan is not, exactly as he has so often claimed, a Joo-hater. He sure is hung up on Israel, though. Why is that?

As for Yemen, the Houthis overthrew a Saudi puppet.


At the time the Saudis were still unofficially financing Al Qaeda, as I recall, which seems a bit contradictory. But the Saudis also had apparently endless funds at the time, and they did like to play Allah's chosen philanthropists. Perhaps therein lies the confusion.

Syria's Bashar Assad never threatened us, though we armed rebels to overthrow him.


He funded both Al Qaeda Lions of Islam and the fighting remnant of Saddam Hussein's Baathists, allowing them to pass freely through his through his border to fight our troops, then return to shelter in his territory. It's all in Rantburg's archives.

In Iraq, Iranian-backed Shiite militia helped us to defend Baghdad from the southerly advance of ISIS, which had taken Mosul.


We allied with al-Qaeda in Syria. Gave them arms. Training. Taught them how to kill. Let that sink in for a moment.




That was ordered by President Barack Hussein Obama (D-Moslem Brotherhood/Alinsky revolutionary) with the avid support of Senator John McCain (AZ-Republican of convenience), both of whom claimed those they were supporting were "moderate, democratic Islamists". On the other hand, the Iranian-backed Shiites (mostly Sadr's people in those days) had since the 2003 invasion and overthrow of Saddam Hussein been murdering American soldiers in significant numbers, though the American news media ignored it as hard as they could... and the DoD was under orders to not complain about it because President George W. Bush had lost momentum to Democratic posturing about the war.

Who wants us to plunge back into the Middle East, to fight a new and wider war than the ones we fought already this century in Afghanistan, Iraq, Syria, Libya and Yemen?


All those are battlefields in the same war against the current wave of expansionist Muslim jihad, just like so many wars post-Korea were merely battlefields in the war against expansionist Soviet-Maoist Communism. I find it hard to understand how an intelligent man like Mr. Buchanan fails to see the existential parallels.

Answer: Pompeo and Bolton, Bibi Netanyahu, Crown Prince Mohammed bin Salman and the Sunni kings, princes, emirs, sultans and the other assorted Jeffersonian democrats on the south shore of the Persian Gulf.


Ooooooh, sarcasm. How clever. And neatly avoiding the fact that the the "Sunni kings, etc" have found themselves on the wrong side of the war against expansionist Muslim jihad — or rather playing both sides as they openly waved their right hand in support of the West while quietly handing out funds and more to the jihadis with their left hand — until their endless oil income sharply fell in the wake of American fracking, forcing choices.

And lest we forget, the never-Trumpers and neocons in exile nursing their bruised egos, whose idea of sweet revenge is a U.S. return to the Mideast in a war with Iran, which then brings an end to the Trump presidency.


If President Trump fights a short, sharp war to win as he did against ISIS in Iraq and Syria, the deplorables will turn out in droves for him in 2020. Only if he lets the princes of the Pentagon play measured games that go on forever will he lose all.
Separately, this was perfectly formatted, Herb. Thank you.
Posted by: Herb McCoy || 05/18/2019 00:00 || Comments || Link || E-Mail|| [6502 views] Top|| File under:
Home Front: Politix
Remember When Joe Biden Opened His Mouth & 17 Navy SEALS & 14 Other Americans Lost Their Lives?
[SOL] Over the weekend, Daniel Greenfield reminded America of one father that blamed 2020 presidential candidate Joe Biden for his son's death. Many in America have never even heard of the single largest loss of life in the War on Terror, Extortion 17. It was a scandal bigger than Benghazi. Yet, because Joe Biden compromised national security by speaking of who allegedly killed Osama bin Laden, it cost the lives of 31 Americans on board Extortion 17, including 17 US Navy SEALS.

Billy Vaughn, father of slain Navy SEAL Aaron Vaughn who was aboard Extortion 17, told Freedom Outpost that his family wants to see Vice President Joe Biden and former Defense Secretary Leon Panetta held accountable for national security breaches when they outed the SEALs of SEAL Team Six in the alleged killing of Osama bin Laden.

Not only were the SEAL team members furious and shocked over the big mouths of the Obama administration beating its chest with pride over the success of killing bin Laden, but the families were equally enraged. The message compromised the safety of the unit, as well as their families.

At a gathering at the Ritz Carlton hotel in Washington, D.C. for the 50th anniversary of the Atlantic Council, a mere two days after the raid, Vice President Joe Biden remarked to the audience:

"Let me briefly acknowledge tonight's distinguished honorees: Adm. Jim Stavridis is the real deal; he could tell you more about and understands the incredible, the phenomenal, the just almost unbelievable capacity of his Navy SEALS and what they did last ‐ last Sunday."

"And what was even more extraordinary was ‐ and I'm sure former administration officials will appreciate this more than anyone ‐ there was such an absolute, overwhelming desire to accomplish this mission that although for over several months, we were in the process of planning it, and there were as many as 16 members of Congress who were briefed on it, not a single, solitary thing leaked. I find that absolutely amazing," Biden added.

In 2012, Karen Vaughn, joined by her husband Billy on Fox News said, "As soon as Joe Biden announced that it was a SEAL Team who took out Bin Laden, within 24 hours, my son called me and I rarely ever heard him sound afraid in his adult life.... He said, 'Mom, you need to wipe your social media clean...your life is in danger, our lives are in danger, so clean it up right now'."

Mr. Vaughn, showing his anger and disgust with Biden, ripped the media. "The media has let this man get away with saying 'Uncle Joe's gaffes, Uncle Joe's gaffes," he said. "This is not Uncle Joe and he's not some senile old grandfather. He is the second in command of the most powerful country in the world and he needs to take responsibility for the comments he makes and quit being given a pass."
Posted by: Besoeker || 05/18/2019 07:24 || Comments || Link || E-Mail|| [6525 views] Top|| File under:
Israel-Palestine-Jordan
Israelopathy
...Because of the confusion and distraction raised by the question of antisemitism, I firmly believe that it is time to coin a new term to describe certain attitudes about Israel. A perfect word would be "Israelopathy."


Israelopathy refers to a pathological disorder. It is a pathological and irrational obsession with, and hatred of, Israel. Israelopathy is characterized in several ways.

Posted by: g(r)omgoru || 05/18/2019 11:59 || Comments || Link || E-Mail|| [6518 views] Top|| File under:
Why Israel doesn't want an American war with Iran
[Washington Examiner] Israeli Prime Minister Benjamin Netanyahu does not want an American war with the Islamic Republic of Iran.

Yes, Netanyahu's government would welcome the Iranian regime's sudden implosion, but not at the price of war. To suggest otherwise is to fundamentally misunderstand Israeli security strategy.

Still, as Noah Pollak observes, America's greatest strategic mastermind, Ben Rhodes, has joined Iranian foreign minister/troll Javad Zarif to warn that Netanyahu is desperate for a U.S.-Iran war. Predictably, Rep. Tulsi Gabbard, D-Hawaii, shares this sentiment.
America's greatest strategic mastermind, Ben Rhodes.
*SNICKER*
But the war worriers are only right about Saudi Crown Prince Mohammed bin Salman. The de facto Saudi ruler would be very happy to see American service personnel fighting to rid Riyadh of its ideological nemesis.

Netanyahu? Forget about it.

First off, Israeli security strategy toward Iran rests not on the pursuit of regime change, but on Iran's constant understanding of Israeli deterrent overmatch. Israel ensures that Iran knows any critical threat it poses to Israel will lead to far greater Israeli threat to Iran. While Israel's intelligence services act relentlessly to detect Iranian actions against Israeli interests, it's a misnomer that those services are primarily defined by force. In fact, the Israelis tend only to employ force where they believe doing so is the only option to save lives. The vast majority of Israeli intelligence activity is focused on gaining understanding of Iranian/proxy plans, interests, and activities.

The Israelis have good reason for this balanced approach. Ultimately, the Israeli security establishment recognizes that a violent escalatory struggle with Iran carries outsize risks. Don't believe me? Then let's apply the notion to a U.S.-Iran war.
Posted by: Besoeker || 05/18/2019 02:22 || Comments || Link || E-Mail|| [6470 views] Top|| File under:
Home Front: Culture Wars
Texas bill would make protesting pipelines a felony on par with attempted murder
[AlterNet] A bill making its way through the Texas legislature would make protesting pipelines a third-degree felony, the same as attempted murder. "It's an anti-protest bill, favoring the fossil fuel industry,...
A bill making its way through the Texas legislature would make protesting pipelines a third-degree felony, the same as attempted murder.

"It's an anti-protest bill, favoring the fossil fuel industry, favoring corporations over people." ‐ Frankie Orona, executive director of the Society of Native Nations

H.B. 3557, which is under consideration in the state Senate after passing the state House earlier this month, ups penalties for interfering in energy infrastructure construction by making the protests a felony. Sentences would range from two to 10 years.

The legislation was authored by Republican state Rep. Chris Paddie. It passed the state House May 7 on a 99 to 45 vote, with two abstentions. The bill is being cosponsored in the state Senate by Republican state Sen. Pat Fallon.

In remarks on the state House floor during the bill's passage, Paddie sought to assuage the fears of those who believe the legislation will target non-violent protest.
Posted by: Besoeker || 05/18/2019 07:06 || Comments || Link || E-Mail|| [6549 views] Top|| File under:
WaPo leaves out crucial facts to make Israel look bad
[American Thinker] In The Washington Post's article, "Have the Palestinians received 'more aid than any group' in history?," published May 12, 2019, the author "fact-checks" this statement made by Jared Kushner. Before presenting any findings, however, the author chooses to highlight the fact that the Trump administration has cut off aid to the Palestinians after opening by saying the "Trump administration has been unbashfully pro-Israel in its approach to the long-running conflict," which leads the reader to believe that this aid money was withdrawn unjustly.

Not once in the very long article does the author mention why the aid money was withdrawn. The author even has the audacity to end the piece calling out Kushner as presenting an unbalanced view of history when the author hypocritically did the same as he accused Kushner.

Why did the Trump administration cut Palestinian aid money? Because approximately half of foreign aid money the Palestinians received was paid as stipends to convicted terrorists and their families through the Palestinian Authority Martyrs Fund! Interesting how The Washington Post conveniently leaves out relevant facts, leading to an unbalanced and biased view, during a fact-checking article.


Paying the Paleos so they can pay those stipends effectively means we would be supporting terror. WaPo is OK with that
Posted by: Frank G || 05/18/2019 06:58 || Comments || Link || E-Mail|| [6491 views] Top|| File under:
Who's in the News
34
[untagged]
7
Islamic State
5
Govt of Iran
3
al-Nusra
3
Commies
2
Tin Hat Dictators, Presidents for Life,
2
Govt of Iran Proxies
2
Govt of Pakistan
1
Govt of Saudi Arabia
1
Govt of Syria
1
Hamas
1
Govt of Pakistain Proxies
1
Narcos
1
al-Qaeda
Bookmark
E-Mail Me
The Classics
The O Club
Rantburg Store
The Bloids
The Never-ending Story
Thugburg
Gulf War I
The Way We Were
Bio
Merry-Go-Blog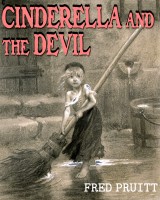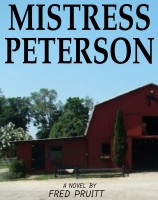 On Sale now!


A multi-volume chronology and reference guide set detailing three years of the Mexican Drug War between 2010 and 2012.

Rantburg.com and borderlandbeat.com correspondent and author Chris Covert presents his first non-fiction work detailing the drug and gang related violence in Mexico.

Chris gives us Mexican press dispatches of drug and gang war violence over three years, presented in a multi volume set intended to chronicle the death, violence and mayhem which has dominated Mexico for six years.
Click here for more information


Meet the Mods
In no particular order...


Steve White
Seafarious
Pappy
lotp
Scooter McGruder
john frum
tu3031
badanov
sherry
ryuge
GolfBravoUSMC
Bright Pebbles
trailing wife
Gloria
Fred
Besoeker
Glenmore
Frank G
3dc
Skidmark
Alaska Paul



Better than the average link...



Rantburg was assembled from recycled algorithms in the United States of America. No trees were destroyed in the production of this weblog. We did hurt some, though. Sorry.
44.200.30.73

Help keep the Burg running! Paypal: