-Lurid Crime Tales-
Carter Page Is Mr. Clean By Eric Felten
[NR] However implausible it may seem now, there was a time when Carter Page was treated like a dangerous character. So much so that Special Counsel Robert Mueller was specifically tasked with investigating the onetime foreign-policy adviser to candidate Donald Trump.


Once his placement and access was lost, he was free to go.


After naming Mueller special counsel, Acting Attorney General Rod Rosenstein penned two secret memoranda detailing Mueller's powers and focus. Rosenstein told him he "had been authorized since his appointment to investigate allegations that three Trump campaign officials ‐ Carter Page, Paul Manafort, and George Papadopoulos ‐ 'committed a crime or crimes by colluding with Russian government officials with respect to the Russian government's efforts to interfere with the 2016 presidential election.'" Page was not just tagged as an explicit target of Mueller's probe; he was first on the list. Given what soon befell Manafort and Papadopoulos, one might have expected Page to be wearing the new black. And yet, not only is Carter Page a free man, Mueller never even managed to get him on an overdue parking ticket. The question isn't so much what happened as what didn't.


Poor form, arresting your own sources. Who knows what they may say in their own defense.


If anyone should have been prosecutable, it should have been Page ‐ if he had committed any crime, that is. For starters, the FBI had Page under surveillance and all of his communications in their possession for a full year. How many political players could survive such colonoscopic scrutiny?

Add to this that Page behaved in ways that would have made it easy for any aggressive prosecutor to go after him. He allowed himself to be interviewed by the FBI repeatedly. He testified before a grand jury. He not only raised red flags, he waved them: Having been excoriated for his July 2016 trip to Moscow, where he gave a Putin-friendly speech, he went back to Moscow in December and tried to drum up some business. He appeared before Congress and made bold claims under oath.

Consider his opening statement before the House Intelligence Committee in November 2017: "Whereas I have never done anything wrong in Russia, no documents, records, electronically stored information including email, communication, recordings, data and tangible things could reasonably lead to the discovery of any facts within the investigation's publicly announced parameters as it relates to actions by the Russian government." If Mueller had anything at all on Page, nothing would have been easier than to add a lying-to-Congress charge to the indictment.


Hey, I reported all my foreign travel and contacts. I provided you copies, remember? I have no intention of losing my clearance.


Nor is Page the sort of evil genius who would be needed to outwit some of the DOJ's top lawyers. Read the transcript of Page's House testimony and you'll be struck by the witness's odd and awkward responses. Trying to be his own lawyer, he keeps making legalistic distinctions, such as whether his contact with someone had been a "meeting" or a "greeting." Page makes the mistake of talking about being careful rather than actually being careful. Being a careful deponent is rather like being a pilot with the right stuff. If you talk about having the right stuff, you don't have it; if you testify that you're being cautious with your answers, you're not being nearly careful enough.


The perfect beltway-insider 'wannabe' source. Hey watta ya want me to do ....."wear a wire."


Even the Republican members quickly lost patience with Page: "You seem to draw a distinction between a meeting, a greeting, a conversation, and you hearing a speech," said Representative Trey Gowdy. "So to the extent you may have said that you have met with senior members of Russian Government or legislators in Russia, were those meetings, greetings, conversations, or were you sitting in the audience listening?"

Gowdy was referring not only to Page's reliance on inconsequential legalisms, but also to his unfortunate habit of self-puffery. Page would take information he heard in a speech and present it to the Trump campaign as though he had learned it in a private conversation. For example, as Mueller puts it, "In communications with Campaign officials, Page also repeatedly touted his high-level contacts in Russia and his ability to forge connections between candidate Trump and senior Russian governmental officials." Talk up your "high-level contacts in Russia" enough and people might just start to suspect that you're a little too tight with Russian officials. Well, that, or a certain sort of political operative might get the idea to spread suspicion about you.


I find the term 'useful idiot' comes to mind.


Page was in a bad enough position: Abandoned and shunned by Team Trump and annoying to Capitol Hill Republicans, Page was short on allies to help him contend with the Mueller squad. So what did he do? He painted a prosecutorial target on his back by refusing to accept Mueller's enterprise as legitimate. Loudly and relentlessly he declared that the entire investigation was the outgrowth of a fraud perpetrated by Clinton operatives. Page demanded that what he calls the "dodgy dossier" itself be investigated.


Potentially having only limited knowledge of the extent of the Deep State operation, it is likely Page at some point, had a 'woke' moment.
Posted by: Besoeker || 04/21/2019 07:59 || Comments || Link || E-Mail|| [6466 views] Top|| File under:
In light of Mueller report, Congress should, but probably won't, rein in FISA abuses
[Wash Times] This is unfortunate. The Mueller investigation gives two opportunities for both parties to come together ‐ on FISA and on law enforcement's treatment of innocent-until-proven guilty suspects.

But politics, once again, appears to have taken precedence over the American people. What a shame.

"At Best, The FISA Application Shows FBI Misled The Court To Wiretap Trump Campaign," Investor's Business Daily wrote back in July of 2018.

It was that FISA document that brought on the feds' scrutiny of then-candidate Donald Trump's campaign aide, Carter Page. The Department of Justice released a heavily redacted version of the FISA warrant that was used as justification to surveil Page.

And guess what?

Sen. Lindsey Graham put it this way: This whole FISA fiasco was but a fiasco.

"I think that the whole FISA award process needs to be looked at," Graham said on CBS "Face the Nation" back in July, 2018. "The warrant on Carter Page was supported mostly by [the] dossier that came from [British spy guy Christopher] Steele who is being paid by the Democratic Party to do opposition research ... and if you ask the FBI today how much of the dossier on Trump has been verified ‐ almost none of it. ... If the dossier is the reason you issued the warrant, it was a bunch of garbage."

Agree with Graham or not, the fact is FISA stands for Foreign Intelligence Surveillance Act, and the court proceedings authorized by it are to enable surveillance of foreigners believed to be spies, or on agents working with foreign powers ‐ the key word here being foreign.
Posted by: Besoeker || 04/21/2019 03:38 || Comments || Link || E-Mail|| [6468 views] Top|| File under:
Europe
Here it comes: Globalist Operative: Pedophilia is a 'Sexual Orientation' and Pedophiles Are 'Born' That Way
Wrong. Pedophilia is an unacceptable kink, and pedophiles are made as a result of an accumulation of life experiences. Someone has gone native, as it were.

[BigLeaguePolitics] Psychologist Madeleine van der Bruggen advises law enforcement on sex crimes in the Netherlands and is arguing for pedophiles' rights.

Psychologist Madeleine van der Bruggen is an adviser to the Dutch National Police, as a supposed expert on sex crimes. She is using her position of authority to lobby on behalf of pedophiles, arguing at TEDxSittard-Geleen that they are "born" with this "sexual orientation."

"We're talking about biology, we're talking about sexual orientation," she said. "Something that we simply cannot change, and on top of that, everyday new people are born with the same difficulty, so its not practical to eliminate these people from society."

"They haven't done anything wrong," van der Bruggen said of individuals who find sexual attraction to children.

The talk was given last year at the TEDxSittardGeleen conference, a spin-off of the popular Ted talks series that is organized independently. It can be seen in full here:

<

The Dutch psychologist argued during her speech that more leniency is needed for pedophiles. She built her argument using emotional appeals to the audience.

"In fact, sex offenders aren't all those violent gruesome men waiting in the bushes for children they can attack," she said.

Van der Bruggen even seemed to imply that because some pedophiles have friends, family and ties to the community that these individuals should be coddled by the system instead of punished for their acts.

Then she took it a step further and had the audacity to suggest to the audience that their fathers, husbands, and sons could very well be pedophiles.

"What if this time the offender is your neighbor, your colleague, your football mate?" she asked the audience. "What if this time the offender is your husband or your son? What if this time the police show up at your doorstep?"

She made note that pedophiles should be jailed if they have "committed a lot of offenses," but seemed okay with letting child sex offenders free if they had only committed a handful of crimes.

"We shouldn't think about this problem only from a criminal justice perspective... Of course when someone has committed a lot of offenses and doesn't ever intend to stop, we should punish them, but the criminal justice system is only meant to be a last resort, and we should keep it that way," she said.

After a bizarre non-sequitur about #metoo hysteria, she concluded her speech arguing that society needs to "break the taboo" surrounding pedophilia and sex crimes.

"Let's stop with hate. Let's stop with negative vibes in the media, and let's stop with throwing rocks at offenders' houses because it's not going to take us anywhere," van der Bruggen said.

Van der Bruggen's speech is apart of a global trend to mainstream the sexualization of children and remove social stigma for pedophiles. Drag queens are openly grooming children at public libraries, children as young as eight are being drugged for gender reassignment surgery, states are doling out millions to entities promoting child abuse, and gyrating kids are centerpieces for strip shows at bars.

Modern liberals are enthusiastically sacrificing the innocence of children on the altar of diversity and tolerance. The West will continue down the slippery slope toward Sodom and Gomorrah until progressivism is brought to an end.

Posted by: Anomalous Sources || 04/21/2019 00:00 || Comments || Link || E-Mail|| [6509 views] Top|| File under:
The Grand Turk
Tipping point? Istanbul vote result marks watershed in political history
[Rudaw] This is the first of a two-part series on the potential impact of the Ottoman Turkish local-election results on the geopolitics of the region.

The Istanbul electoral board offices' decision to declare the Ottoman Turkish opposition party candidate the winner of the mayoral race may seem like an event of relatively minor importance for a region that generates a disproportionately large amount of international news. But for those who monitor broad political trends of the Middle East and North Africa region, the April 17 scenes of cheering supporters of the secularist CHP's Ekrem Imamoglu in Istanbul's Caglayan district receiving the mandate hold the symbolic significance of a political earthquake.

Maybe, just maybe, the high noon of political Islam, or Islamism, has passed.
Continued on Page 49
Posted by: trailing wife || 04/21/2019 00:00 || Comments || Link || E-Mail|| [6468 views] Top|| File under: Sublime Porte
Home Front: Politix
Forget Trump, Here Are Five Reasons Why Obama Should Have Been Impeached
[PJ] As Democrats privately admit to themselves that there was no Russian collusion, they've also shifted gears to focus on the question of obstruction of justice. Despite the Mueller investigation being loaded with anti-Trumpers, even they weren't able to say that any obstruction occurred. If there's anything the release of the Mueller report has exposed, it's not criminal behavior or even impeachable offenses of President Trump, but rather the hypocrisy of Democrats who are willing to call anything an impeachable offense with Trump but pretended the corruption that occurred under Barack Obama was all above board. By any reasonable standard, Congress had multiple impeachable offenses they could have gone after Obama for, but didn't. Their turning a blind eye to Obama's corruption completely undermines their efforts today to scandalize Trump and proves that they see two standards of justice: one for Democrats, and one for Republicans. Here are five examples of impeachable offenses that Obama should have been held accountable for, but wasn't.
Posted by: Besoeker || 04/21/2019 02:47 || Comments || Link || E-Mail|| [6465 views] Top|| File under:
Hillary Clinton's Two-Year Tantrum
[American Thinker] For the last two years we have all been forced to endure the temper tantrum thrown by Hillary Clinton over her second Presidential campaign loss just as the spectators in a grocery store aisle watch the young mother attempt to discipline her out-of-control toddler as it thrashes itself screaming across the floor.

The American people defeated Hillary in the Democrat Primary season of 2008. The popular version of that loss is that Obama overwhelmed the party with his charm. The reality is that Democratic Party voters chose his inexperience, melanin level, and vacuous campaign of "Hope and Change" over the known petulance and criminality that they had witnessed during the 1990s by the Clinton administration and didn't want to give the keys of the republic to the Clintons again.

Hillary and Patti Solis-Doyle ran a disastrous campaign in 2008 that was only superseded in its ineptitude by Hillary's and John Podesta's campaign of 2016. Barack Obama became the candidate and then president for two terms because of the second worst presidential campaign in American history.

Hillary's overarching personal ambition was that she was destined to be President of the United States. It wasn't that she was a popular candidate. It was merely her turn.
Posted by: Besoeker || 04/21/2019 02:34 || Comments || Link || E-Mail|| [6468 views] Top|| File under:
The Week In Pictures: Mueller Encore Edition
[Powerline] The left's obsession with Trump Russia Collusion and Obstruction has become the dead parrot sketch of American politics. It's pushing up daisies, singing to the choir invisible. It's an ex-scandal. No, CNN, it's not just stunned, or pining for the fjords of decent ratings. The fat lady is singing. In fact she's back in her dressing room starting her low-carb diet. It's more over than your grandma's overcooked roast beef. CNN anchors will be lucky to find work in a mime troupe, having been rendered laughable by the internet's meme troupe. MoveOn, the left once said. No matter: this show is going to play off-Broadway probably for another five and a half years. Heh.



A sample:




Posted by: Abu Uluque || 04/21/2019 00:00 || Comments || Link || E-Mail|| [6465 views] Top|| File under:
India-Pakistan
A new strategy
[DAWN] THE BJP government has unequivocally stated that it will repeal Articles 35-A and 370 of the Indian constitution if it is voted back into power. Article 370 provides an autonomous status to Jammu and

Kashmire

and Article 35-A prevents settlements or the acquisition of immovable property by non-Kashmiris in the occupied territory. These articles solely authorise the [occupied

Kashmire

] legislature to define "the classes of persons who are, or shall be, permanent residents of ... Jammu and

Kashmire

".

India's constitutional absorption of occupied Jammu and

Kashmire

in the 1950s remains illegal under international law because the princely state (that includes Azad

Kashmire

and Gilgit-Baltistan) was to decide its own fate through a plebiscite carried out, as outlined under UN Security Council Resolution 47, under the auspices of the United Nations


...an organization conceived in the belief that we're just one big happy world, with the sort of results you'd expect from such nonsense...


Commission for India and Pakistain (UNCIP) formed under UN Security Council Resolution 39. Nevertheless, today, any protections taken away from the Kashmiri people or attempts to change the demographics of Indian

Kashmire

e by India would seriously compromise the right to self-determination and human rights
...not to be confused with individual rights, mind you...
of the Kashmiri people; it would also alter the status quo over

Kashmire

, violating Pakistain's due process and international legal rights as a recognised state party to the

Kashmire

dispute.

Through these measures, such as its endeavour to define (or redefine) the permanent residency of India-occupied Jammu and

Kashmire

, India is openly violating numerous UN resolutions on

Kashmire

. Under UNCIP's resolution of Jan 5, 1949, "all persons (other than citizens of the State) ... shall be required to leave the State" and "[a]ll citizens of the State who have left ... will be invited and be free to return". It is clear from this language that pending a plebiscite, any attempts to change the demographics of

Kashmire

or effect a transfer of its population would be illegal.


Posted by: Fred || 04/21/2019 00:00 || Comments || Link || E-Mail|| [6477 views] Top|| File under:
Home Front: Culture Wars
CDC: One in Seven Transgender Women Have HIV
[Breitbart] The Centers for Disease Control and Prevention (CDC) released a "Dear Colleague" letter Wednesday with warnings about the high prevalence and risk of human immunodeficiency virus (HIV) among transgender individuals.

"Transgender women and men are at high risk for getting HIV," stated CDC in the letter signed by Eugene McCray, M.D. and Jonathan H. Mermin, M.D., MPH, of the agency's National Center for HIV/AIDS, Viral Hepatitis, STD, and TB Prevention.

CDC, a component of the U.S. Department of Health and Human Services (HHS), stated:
Posted by: Besoeker || 04/21/2019 02:26 || Comments || Link || E-Mail|| [6466 views] Top|| File under:
Who's in the News
33
[untagged]
8
Islamic State
6
Taliban
3
Sublime Porte
3
Govt of Pakistan
2
Moslem Colonists
2
Govt of Sudan
2
Commies
2
Govt of Iran
1
Arab Spring
1
Hezbollah
1
Hamas
1
TTP
1
Govt of Iran Proxies
Bookmark
E-Mail Me
The Classics
The O Club
Rantburg Store
The Bloids
The Never-ending Story
Thugburg
Gulf War I
The Way We Were
Bio
Merry-Go-Blog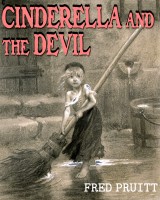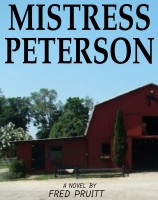 On Sale now!


A multi-volume chronology and reference guide set detailing three years of the Mexican Drug War between 2010 and 2012.

Rantburg.com and borderlandbeat.com correspondent and author Chris Covert presents his first non-fiction work detailing the drug and gang related violence in Mexico.

Chris gives us Mexican press dispatches of drug and gang war violence over three years, presented in a multi volume set intended to chronicle the death, violence and mayhem which has dominated Mexico for six years.
Click here for more information


Meet the Mods
In no particular order...


Steve White
Seafarious
Pappy
lotp
Scooter McGruder
john frum
tu3031
badanov
sherry
ryuge
GolfBravoUSMC
Bright Pebbles
trailing wife
Gloria
Fred
Besoeker
Glenmore
Frank G
3dc
Skidmark
Alaska Paul



Better than the average link...



Rantburg was assembled from recycled algorithms in the United States of America. No trees were destroyed in the production of this weblog. We did hurt some, though. Sorry.
18.232.59.38

Help keep the Burg running! Paypal: