-Lurid Crime Tales-
The Moral Of The Mueller Inquisition
[Mercer at Townhall] One among many, former CIA head honcho John Brennan had famously asserted that President Trump was "treasonous" and "in the pocket of Putin."

It was "beyond a shadow of a doubt [that Trump] sought to...collude with the Russian government...to undermine and influence our elections," seconded wonder boy Beto O'Rourke.

And that's just a humdrum smattering of the folly force-fed to Americans for the two years of the Mueller Inquisition, from "respectable" TV megaphones, including legions of Never Trump Republicans.

The same characters, in their many interchangeable iterations, will remind you that the omniscient Mueller had equivocated over the matter of obstruction of justice. Over this, the second part of his eponymous report, Mueller declined to prosecute Trump.

The first part of Robert Mueller's report "cleared Donald Trump of having conspired with Russia."
Posted by: Besoeker || 04/19/2019 08:12 || Comments || Link || E-Mail|| [6468 views] Top|| File under:
Liberal Reporter Tells Colleagues To Get Off The Russian 'Collusion Crackpipe'
[Townhall] Well, the day has come. The Mueller report has been released and guess what; Attorney General William Barr's summary was accurate. There was no collusion. There was no conspiracy. On the obstruction charges, there wasn't enough evidence to bring forward formal charges. Here is where Democrats will make their last stand. Obstruction junction is ahead. It's the only thing the Left can keep going from this clown show. I'm all for it. The longer the liberal media looks like idiots, the better it is for us. And if the Russian collusion myth was bad, the obstruction nonsense will be a whole other level. And yes, former Young Turks reporter Michael Tracey was there to provide brutal analysis on the report. Tracey is a progressive. He does not hide that fact, but he's also an original Trump-Russia collusion skeptic. Line-by-line Tracey guts every linchpin of this whole myth that was peddled for two years by the Democrat-media complex.

He also poked fun of those who continue to think that this Russian collusion nonsense is...real. One New York Times columnist compared Barr's presser today to something akin to what we seem from authoritarian dictatorships. He understands that after two years of pushing this garbage, the Left is hooked on Russian collusion, though he urged his colleagues to get off the crack pipe and get on the road to recovery. Why? Well, because this report definitively kills the Trump-Russia collusion story for all time.
Posted by: Besoeker || 04/19/2019 07:58 || Comments || Link || E-Mail|| [6497 views] Top|| File under:
The Bombshell In The Mueller Report Is Russia's Social Media Campaign
[The Federalist] It's over. The Mueller Report is upon us and it says what Attorney General William Barr said it would say. Nobody in the Trump campaign‐in fact, no American citizen at all‐colluded or conspired with the Russian government to impact the 2016 election. This is obviously good news for the country and a vindication for the president who has protested his innocence quite vociferously from the beginning.

But the findings of the report were not unalloyed good news. In one area, in particular, Mueller found deeply troubling activities from the Russians. The section on Russia's informational campaign using social media to influence the election is damning and shocking. Much of the information it presents was already known, but seen summarized by Mueller, what they achieved was astounding.

Conducted by the Internet Research Agency (IRA), a Russian government-backed social media troll farm, the extent and reach of the operations is astounding. Collectively, the report says, "The IRA's social media accounts reached 10s of millions of US persons." It also controlled Facebook groups such as "United Muslims of America," that had 300,000 followers when it was shut down in 2017.

In total the report says that at least 29 million and perhaps as many as 126 million people were reached by the propaganda campaigns. The danger of this is not merely that the propaganda might help determine the outcome of viewers' voting decisions. What is far worse is that, on that scale, the Russians can make fringe, divisive positions and rhetoric appear to Americans to be, if not mainstream, at least vastly more prominent than they really are.

Even the news media was not immune to these efforts. The report outlines that on multiple occasions "U.S. media outlets also quoted tweets from IRA-controlled accounts and attributed them to the reactions of real U.S. persons." It is very possible, if not likely that the real target of the IRA was not to sway an election, but rather to sow discord and distrust among Americans. And it looks like the news media was an unwitting accomplice.
Posted by: Besoeker || 04/19/2019 01:27 || Comments || Link || E-Mail|| [6471 views] Top|| File under:
-Short Attention Span Theater-
Did Nick Cage Steal The Declaration? FALSE‐Plus 5 More Shocking Snopes Reveals
[Babylon Bee] U.S.‐It can be hard to discern fact from fiction in the age of the internet. Clickbait abounds in a market where getting eyes on ads supersedes the need for truth or journalistic integrity. Thankfully, there are resources to help us tell fact from fiction. The intrepid fact-checkers at Snopes.com. Snopes was created to debunk internet hoaxes, such as the rumor that bears steal monster trucks and level entire cities (Fact Check: True). Lucky for honest truth-seekers, the Snopes team take their job very seriously, even going so far as to fact-check the meticulously researched articles of this very website.

Below are six of our favorite Snopes fact checks and their shocking results.
Posted by: Besoeker || 04/19/2019 07:48 || Comments || Link || E-Mail|| [6466 views] Top|| File under:
-Land of the Free
CHASE Bank Shuts Down 'ALT-RIGHT' Accounts
[GUN DYNAMICS] Chase Bank is shutting down accounts of people and organizations with controversial political views, according to an undercover investigation by James O'Keefe's Project Veritas.

O'Keefe's latest probe found that Chase, without explanation, abruptly closed the account of a political activist that had existed for 15 years in good standing.

Enrique Tarrio, chairman of the Proud Boys activist group and owner of a website that sells provocative political merchandise, spoke to Chase representatives who could not explain why his business account was about to be terminated.

Tarrio recorded the calls and provided them to Project Veritas.

Chase banker Marcel Smith told Tarrio: "I see nothing that indicates any reason why the account should be closed. I don't see any outstanding transactions or anything ridiculous."

Smith noted that his bank typically gives its customers a reason for account closures.
Posted by: Besoeker || 04/19/2019 08:03 || Comments || Link || E-Mail|| [6500 views] Top|| File under:
Home Front: Politix
Prof John Marini: Politics by Other Means: The Use and Abuse of Scandal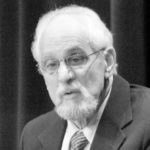 [Imprimis] The following is adapted from a speech delivered at Hillsdale College on September 11, 2018, during a conference on "American Political Scandals" sponsored by the College's Center for Constructive Alternatives.

The great difficulty of interpreting political scandals was summarized by a newspaper editor in the western film, The Man Who Shot Liberty Valance. Deciding not to publish the truth of an explosive political story, the editor justifies it by saying, "When the legend becomes fact, print the legend." We have certainly had many legends regarding political scandals foisted on us, especially since Watergate.

Nearly every political administration has potential scandal lying just below the surface. There are always those in government who seek to profit privately from public service, and there are always those who will abuse their power. All governments provide the occasion for scoundrels of both kinds. But the scandals they precipitate rarely erupt into full-blown crises of the political order. What differentiates the scandals that do?

To understand a political scandal fully, one must take into account all of the interests of those involved. The problem is that these interests are rarely revealed‐which is precisely why it is so tempting for partisans, particularly if they are at a political disadvantage, to resort to scandal to attack their opponents. Many great scandals arise not as a means of exposing corruption, but as a means of attacking political foes while obscuring the political differences that are at issue. This is especially likely to occur in the aftermath of elections that threaten the authority of an established order. In such circumstances, scandal provides a way for defenders of the status quo to undermine the legitimacy of those who have been elected on a platform of challenging the status quo‐diluting, as a consequence, the authority of the electorate.

The key to understanding how this works is to see that most political scandals, sooner or later, are transformed into legal dramas. As legal dramas, scandals become understood in non-partisan terms. The way in which they are resolved can have decisive political impacts, but those in charge of resolving them are the "neutral" prosecutors, judges, and bureaucrats who make up the permanent (and unelected) government, not the people's elected representatives. To resort to scandal in this way is thus a tacit admission that the scandalmongers no longer believe they are able to win politically. To paraphrase Clausewitz, scandal provides the occasion for politics by other means.
Posted by: Besoeker || 04/19/2019 12:41 || Comments || Link || E-Mail|| [6467 views] Top|| File under:
The Path To The Presidency Runs Through The Second Amendment
[Daily Caller] In the law, there's an exception to the "hearsay rule" for an "admission against interest." Hence, even a party you might treat with skepticism can be believed when he says something that demolishes his argument.

I thought about this recently when The Washington Post reported its findings that mass shootings hadn't dramatically affected public opinion concerning gun rights ‐ in the small towns where those shootings occurred!

Hence, after a year of arguing that America had reached a "tipping point" on gun rights, even the liberals are conceding that we're at the same point we were after the passage of the semi-automatic ban in 1994 ‐ the same point we were after Columbine, and the same point we were after Newtown. That is, the vigorous attacks on the Second Amendment are toxic14 in American politics in most parts of the country.

This was particularly interesting because The Washington Post published an article last week which observed that virtually every Democratic presidential candidate was engaging in vigorous attacks on the Second Amendment ‐ thereby taking a step which had rightfully terrified Democrats for the last 25 years.

Think about it: Democrats enacted the semiautomatic ban and the Brady Law in the 103rd Congress. The next election, they lost the House which they had held with an iron grip for a generation. President Bill Clinton credited gun control for the tsunami of 1994.

After Columbine, Republicans resisted the temptation to enact a single word of gun control. The next election, they picked up the White House, as a result of gun owners tipping West Virginia, Kentucky, Tennessee, Arkansas, and the Florida Panhandle.

After Newtown, Republicans successfully filibustered every word of gun control. In 2014, they took control of the Senate
Posted by: Besoeker || 04/19/2019 08:30 || Comments || Link || E-Mail|| [6471 views] Top|| File under:
Another line they cut into: Illegals get free public housing as impoverished Americans wait
[American Thinker] Want some perspective on why so many blue sanctuary cities have so many homeless encampments hovering around?

Try the reality that illegal immigrants are routinely given free public housing by the U.S., based on the fact that they are uneducated, unskilled, and largely unemployable. Those are the criteria, and now importing poverty has never been easier. Shockingly, this comes as millions of poor Americans are out in the cold awaiting that housing that the original law was intended to help.

Thus, the tent cities, and by coincidence, the worst of these emerging shantytowns are in blue sanctuary cities loaded with illegal immigrants - Orange County, San Francisco, San Diego, Seattle, New York...Is there a connection? At a minimum, it's worth looking at.

The Trump administration's Department of Housing and Urban Development is finally trying to put a stop to it as 1.5 million illegals prepare to enter the U.S. this year, and one can only wonder why they didn't do it yesterday.

According to a report in the Washington Times:
Posted by: Besoeker || 04/19/2019 01:39 || Comments || Link || E-Mail|| [6493 views] Top|| File under:
U.S. Intelligence Institutionally Politicized Toward Democrats
[Free Beacon] The CIA and other U.S. intelligence agencies have become bastions of political liberals and the pro-Democratic Party views of intelligence personnel have increased under President Donald Trump, according to a journal article by a former CIA analyst.

John Gentry, who spent 12 years as a CIA analyst, criticized former senior intelligence leaders, including CIA Director John Brenan, Director of National Intelligence James Clapper, and former deputy CIA director Michael Morell, along with former analyst Paul Pillar, for breaking decades-long prohibitions of publicly airing their liberal political views in attacking Trump.

The institutional bias outlined in a lengthy article in the quarterly International Journal of Intelligence and Counterintelligence risks undermining the role of intelligence in support of government leaders charged with making policy decisions.

Gentry stopped short of saying the widespread liberal bias of intelligence officials has influenced intelligence reports and products. However, he concludes that "bias may have crept into CIA analyses."

"A considerable body of evidence, much of it fragmentary, indicates that many CIA people have left-leaning political preferences, but less evidence shows that political bias influences CIA analyses," Gentry concludes.
Posted by: Besoeker || 04/19/2019 01:14 || Comments || Link || E-Mail|| [6494 views] Top|| File under:
Israel-Palestine-Jordan
Why aren't Europeans calling Israel an apartheid state?
[Aljazeera] Apartheid is alive and well and thriving in occupied Palestine.

Palestinians know this. South Africans know this. Many Israelis have accepted this as part of their political debate. Americans are coming to terms with this, with new voices in Congress and NGOs like Jewish Voice for Peace unafraid of speaking this truth.

Only in Europe is there a steadfast denial of Israeli apartheid over Palestinians despite overwhelming evidence underlining it.

Israel's restrictions on freedom of movement in the occupied Palestinian territory are a resurrection of South Africa's hated pass laws, which criminalised black South Africans without a permit or pass to be in a "white" city. Israel's policy of forcible population removals and destruction of homes resembles the relocation of black people from areas zoned for exclusive white occupation in apartheid South Africa.

The Israeli security forces engage in torture and brutality exceeding the worst practices of the South African security apparatus. And the humiliation of black people that was a feature of apartheid in South Africa is replicated in occupied Palestine.

Racist rhetoric in the Israeli public debate offends even those familiar with the language of apartheid South Africa. The crude racist advertising that characterised campaigning in Israel's recent elections was unknown in South Africa.

Of course, there are differences that arise from the different histories, religions, geography and demography, but both cases fit the universal definition of apartheid. In international law, apartheid is a state-sanctioned regime of institutionalised and legalised racial discrimination and oppression by one hegemonic racial group against another.
Posted by: Besoeker || 04/19/2019 01:44 || Comments || Link || E-Mail|| [6469 views] Top|| File under:
A PLO position paper packed with lies confirms there's no partner for peace
[IsraelTimes] On the eve of the Israeli elections, the "PLO Committee for Interaction with Israeli Society" published a relatively detailed position paper in Hebrew, aiming to explain the organization's positions regarding relations with Israel and its points of contention with Israel. It seems that the timing had to do with the Paleostinians' frustration with the marginalization of Israeli-Paleostinian relations within the Israeli pre-election discourse. This marginalization seems to reflect the growing trend in Israeli politics that perceives no Paleostinian partner for serious peace negotiations. Another possible reason for the timing is the forthcoming publication of the US peace plan.

Two main themes stand out in the 37-page paper. First, it states that the Paleostinian leadership under the ineffectual Mahmoud Abbas

... a graduate of the prestigious unaccredited Patrice Lumumba University in Moscow with a doctorate in Holocaust Denial...


is a serious partner for negotiations. Second, the blame for the failure of the

grinding of the peace processor

is laid at the door of the Israeli and US governments, with an emphasis on the administrations led by Netanyahu and President Trump respectively.
Continued on Page 49
Posted by: trailing wife || 04/19/2019 00:00 || Comments || Link || E-Mail|| [6467 views] Top|| File under: PLO
Home Front: Culture Wars
My Simple, Effective Comprehensive Illegal Immigration Reform Plan
[Townhall] Get out, illegals. Go home. Or don't go home ‐ I don't care where you go. You just can't stay here in America.

This is my elegant, uncomplicated comprehensive immigration reform plan. If we did not invite you in ‐ if you didn't have the basic courtesy and respect for this country to ask to come here, then get out. And don't come back ‐ if you snuck into America, you don't get to come back.

It's simple and fair. The fair part is important, because it's about time that our immigration laws be fair to the only people who should matter when we make our policies ‐ American citizens.

Yes, the goal of our immigration system should be one thing ‐ to benefit American citizens. It may scandalize the elite to prioritize our own people, but that's okay ‐ in fact, I hope they run in 2020 on a platform of putting foreigners first.
Posted by: g(r)omgoru || 04/19/2019 12:45 || Comments || Link || E-Mail|| [6477 views] Top|| File under:
CNN: 'God Allowed The Mueller Report To Test Our Unshakable Faith In Collusion'
[Babylon Bee - Satire for....nevermimd] ATLANTA, GA‐Anchors at CNN headquarters have made a bold statement of unwavering faith after the Mueller Report revealed no actual evidence that Trump colluded with Russia. "We believe in collusion with all our hearts and will never let the world's teachings get in the way of that," said Jim Acosta while mumbling mantras quietly in a room misty with burning incense.

"If God allowed this report to be written in the manner that it was, He did so to test our unshakable faith in what we know to be true," said Anderson Cooper.

"We believe in the one true Russian collusion, the one that was spoken into truth and made real far before any evidence was brought before this dark world," added Natalie Allen.

All of the anchors began to speak in unison, reciting their statement of faith with eye closed and hands raised:


We believe the true Mueller Report, regardless of the one released by men.

We believe that there is collusion, eternally existent in the person of Trump and the country of Russia.

We believe in the infallibility of the media, sinless, miraculous. We will redeem humankind.

We believe that for the salvation of lost and sinful man, collusion is absolutely essential.

We believe in the collusion of Trump and Russia. All statements and evidence that purports to contradict that truth are lies of the Dark Lord.

Forever and ever, amen.

The anchors then began speaking in tongues and weeping while tearing at their garments.

Reporters fled after Acosta got out the poisonous snakes.
Posted by: Frank G || 04/19/2019 00:00 || Comments || Link || E-Mail|| [6491 views] Top|| File under:
Who's in the News
27
[untagged]
7
Islamic State
6
Govt of Syria
4
Commies
3
Govt of Iraq
2
Houthis
2
Taliban
2
Arab Spring
2
Govt of Iran
2
Govt of Iran Proxies
1
Palestinian Authority
1
al-Qaeda
1
PLO
1
Boko Haram (ISIS)
1
Govt of Sudan
1
Govt of Saudi Arabia
1
Sublime Porte
Bookmark
E-Mail Me
The Classics
The O Club
Rantburg Store
The Bloids
The Never-ending Story
Thugburg
Gulf War I
The Way We Were
Bio
Merry-Go-Blog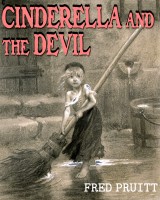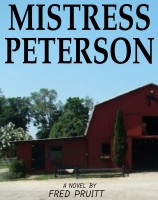 On Sale now!


A multi-volume chronology and reference guide set detailing three years of the Mexican Drug War between 2010 and 2012.

Rantburg.com and borderlandbeat.com correspondent and author Chris Covert presents his first non-fiction work detailing the drug and gang related violence in Mexico.

Chris gives us Mexican press dispatches of drug and gang war violence over three years, presented in a multi volume set intended to chronicle the death, violence and mayhem which has dominated Mexico for six years.
Click here for more information


Meet the Mods
In no particular order...


Steve White
Seafarious
Pappy
lotp
Scooter McGruder
john frum
tu3031
badanov
sherry
ryuge
GolfBravoUSMC
Bright Pebbles
trailing wife
Gloria
Fred
Besoeker
Glenmore
Frank G
3dc
Skidmark
Alaska Paul



Better than the average link...



Rantburg was assembled from recycled algorithms in the United States of America. No trees were destroyed in the production of this weblog. We did hurt some, though. Sorry.
35.172.111.71

Help keep the Burg running! Paypal: