Arabia
The DC Establishment Gets Almost Everything Wrong About Trump's Saudi Posture
[The Federalist] Of President Donald Trump's many disruptions to the established order, his foreign policy has been perhaps the least understood and least accepted by elites. Yesterday, President Trump resisted public pressure and declined to significantly reorient American foreign policy in light of Saudi Arabia's brutal killing of its political opponent Jamal Khashoggi, who was also a columnist for the Washington Post.

In a statement, Trump said that what happened to Khashoggi was terrible, but that Saudi Arabia is an ally that shares our broader strategic interests in the region, while Iran remains a foe to be countered.

Trump had already imposed sanctions on 17 Saudi individuals over their alleged roles in Khashoggi's killing. Anti-Trump journalists, Obama-era supporters of the Iran deal, and Republican supporters of Bush-era democracy-spreading wanted the United States to do much more to dramatically change its relationship with Saudi Arabia on account of the killing.

"In unusual statement disputing the CIA and filled with exclamation points, Trump backs Saudi ruler after Khashoggi killing," opined NBC News in its snarky headline for a news story on the announcement.

"The President's and Secretary of State's Khashoggi statements to date are inconsistent with an enduring foreign policy, with our national interest, with basic human rights, and with American greatness," asserted Utah's newly elected Republican Sen. Mitt Romney.

It's unclear what Romney meant by his remarks, which were a more sober version of the general outrage Trump's statement generated. It was clear that much of elite D.C. still believes that the job of U.S. foreign policy is less to protect the country's strategic interests and more to spread democracy and other "American values," arguments and rhetoric also used in favor of the invasion of Iraq during the George W. Bush administration.
Posted by: Besoeker || 11/22/2018 04:02 || Comments || Link || E-Mail|| [6479 views] Top|| File under:
Europe
In A Speech Any Autocrat Would Love, French President Macron Insists The Internet Must Be Regulated
[TechDirt] At best it was the sort of speech that someone completely new to tech policy might have come up with. Someone who, upon finding an imperfect situation, presumes that they are the first to notice the issue. And then takes it upon themselves to heroically step in to address the problem, despite the fact that their proposed "solution" reflects an incomplete understanding of the matter.


Control, control, it's all about control. The Eurocrats can always make better decisions than you can do for yourself.


There are a number of ways this incomplete understanding infected his speech and undermined the quality of his recommendation. There was, for instance, his erroneous declaration that the Internet today is too much about content distributors not enough about content creators. This declaration alone suggests a very poor understanding of all the myriad ways people all over the world use the Internet to create and then disseminate their expressive works themselves. In and of itself it calls into question whether his overall suggestion is capable of being adequately protective of all this expression.

Because it appears not, and not just because of this limited understanding of how the Internet is used. It also ignores the critical countervailing concerns that have long deemed his proposed "fix" to be an unacceptable one. Because the "cure" he proposed ‐ greater regulation of the Internet ‐ is a dangerous one that would destroy all that he purports to want to protect.
Continued on Page 49
Posted by: Herb McCoy || 11/22/2018 00:00 || Comments || Link || E-Mail|| [6489 views] Top|| File under: Tin Hat Dictators, Presidents for Life, & Kleptocrats
The Grand Turk
Pepe Escobar: Turkish President milks House of Saud's ties to the Khashoggi slaying.
[AsiaTimes] Erdogan, MBS, Islamic leadership and the price of silence
The House of Saud's ties to the Khashoggi slaying are being milked by the Turkish President for maximum benefit amid debate on leadership of the Islamic world and how the crisis may affect US and Saudi strategy in the Middle East.

The big prize: leading Islam
Now juxtapose this developing entente cordiale between the Bear and the (aspiring) Sultan with the gripping drama in Istanbul. Ibrahim Karagul – never afraid to apply a Rabelais touch – is always useful as a mirror reflecting the state of play of AKP circles around Erdogan.

For this political elite, a breakthrough in the Erdogan-conducted "Death By a Thousand Leaks" is imminent, allegedly proving that Mohammed bin Salman (MBS) directly gave the order for the killing and slaying of Jamal Khashoggi.

The consensus among the AKP leadership – confirmed by independent Left academics – is that the US-Israel-House of Saud-UAE axis is deep in negotiations to extricate MBS from any culpability.

That includes key items in the hefty Erdogan "package" dangled to the axis to essentially buy Ankara's silence – an end of the Saudi blockade on Qatar and the extradition of Fetullah Gulen, described across the Turkish political spectrum as the leader of FETO (the Fetullah Terrorist Organization).

The Kremlin and the Russian Foreign Ministry are very much aware that the high-stakes game goes way beyond 'Pulp Fiction' in Istanbul and the Astana peace process on Syria – carefully micro-managed by both Putin and Erdogan alongside Iran's Rouhani. The big prize is no less than the leadership of the Islamic world.

There is nowhere better than a few stops in select landmarks of Ottoman imperial power, or a lively conversation at Istanbul's Old Book Bazaar, to be reminded that this was the seat of the Islamic Umma for centuries – a role usurped by those Arabian desert upstarts.



BTW there are tweets now that say Khashoggi did not have a Green Card or a H1B work permit. If he was just here on a visitor's permit for his WaPo job than going back to Saudi territory (embassy) after X-weeks and then returning for another visit on a new visa makes sense in a INS worldview. Getting a fiancée makes sense in that immigration view too.



Posted by: 3dc || 11/22/2018 00:00 || Comments || Link || E-Mail|| [6476 views] Top|| File under: Sublime Porte
Home Front: Politix
American Conservative Conference Calls for Restraint in U.S. Foreign Policy, End to Unauthorized Wars
[Breitbart] Lawmakers and foreign policy experts gathered in Washington, DC, on Thursday for a day-long conference to discuss the need for a more restrained American foreign policy.


FOR SALE! Prestigious McLean address, easy access to GW Pkwy.


The conference, which took place in the Hart Senate Capitol Building, featured Sen. Rand Paul (R-KY) as the keynote speaker, and panels discussing U.S. foreign policy in the Middle East and East Asia, defense spending, and military readiness. It was hosted by The American Conservative magazine.

"I'm convinced that there is a majority of American people who believe as I do and as many of you do that we've been at war too long, and in too many places. I think there is a possibility for changing things, and I will continue to agitate for that," Paul said during his remarks.

The American Conservative Editor Jim Antle began the conference by noting that two consecutive presidents ‐ Trump and former President Barack Obama ‐ had questioned U.S. foreign policy post-9/11. Yet, he said, the same wars are still ongoing. He called for Congress to regain and reassert their constitutional powers over matters of war and peace. "Will they rein in the executive branch in this area as the constitution requires it?" he asked.

Reps. Ro Khanna (D-CA) and Ken Buck (R-CO), who spoke on a bipartisan panel, called for more members of Congress to take back control over declaring war, particularly in Yemen. The U.S. has since 2015 supported a Saudi-led coalition fighting against Iran-backed Houthi rebels in Yemen.
Posted by: Besoeker || 11/22/2018 08:09 || Comments || Link || E-Mail|| [6485 views] Top|| File under:
Ocasio-Cortez for Speaker of the House?
h/t Instapundit


[TheBlackSphere] ...Democrat socialist Alexandria Ocasio-Cortez was still celebrating her victory in New York's 14th Congressional District Tuesday night when she was asked her thoughts on becoming speaker in the Democratic-controlled House.

The 29-year-old laughed, and told Amy Goodman of the left-wing news program Democracy Now, "I mean, I don't want to bite off more than I can chew."

Goodman had asked Ocasio-Cortez her stance on Rep. Nancy Pelosi (D-Calif.) returning as House speaker.

"Who do you think needs to lead the House?," she asked. "And would you consider the possibility of being the speaker ... yourself?"

"I mean, I don't want to bite off more than I can chew," Ocasio-Cortez laughed. "I just won my seat."

"But, you know, what I do think is that in terms of her leadership in context, we need to see what our options are," she continued. "You know, my fear is, I just wouldn't want to see candidates running to her right, and that being our only option."
Posted by: g(r)omgoru || 11/22/2018 05:12 || Comments || Link || E-Mail|| [6482 views] Top|| File under:
Ginsburg Gambled on Hillary - and Lost
From April, 2017, but seems relevant again, given the fake news about RBG retiring.


[The Hill] The confirmation of Neil Gorsuch to the United States Supreme Court represents a huge political victory for Majority Leader Mitch McConnell, who gambled on blocking the nomination of Merrick Garland in the hopes of a GOP electoral victory.

It may also have been an equally huge loss for the of Justice Ruth Bader Ginsburg, who ignored increasing calls for her retirement during the Obama administration to avoid the prospect of the flipping of her seat from a liberal to a conservative member. That gamble ‐ whatever calculation ‐ could now cost a sweeping number of key cases hanging by a 5-4 margin, including much of the precedent built around Roe v. Wade, if not an outright overturning of that decision.Now Ginsburg's gamble on Hillary Clinton being elected could have sweeping impact on precedent that she played a major role in creating. With the elimination of the filibuster, the next nominee is hardly likely to be nuanced. Without the filibuster, Republicans have no excuse to compromise on a moderate. There is nothing standing in the way to appointing someone who is openly opposed to cases like Roe v. Wade. There is no plausible deniability based on the need to get to 60. In other words, the market has changed and the stock went bust.


From the use of race in college admissions to abortion to police powers, the GOP could achieve objectives in this administration that have eluded Republican presidents for over six decades. It is not clear if Ginsberg was betting more heavily on herself or Hillary, but many may conclude that the bet was reckless given the stakes on the table. For a few years on the Court, Ginsburg risked Trump "running the table" and the odds now favor precisely such a result.


But Roberts assures us they aren't political. Just unbiased Beacons of Justice. No Obama judges, no Clinton judges, ....
Posted by: Bobby || 11/22/2018 00:00 || Comments || Link || E-Mail|| [6475 views] Top|| File under:
Israel-Palestine-Jordan
By agreeing to Gaza ceasefire, PM showed why he is 'King Bibi'
[Jpost] For his entire tenure, the knock on Prime Minister Binyamin Netanyahu has been that he reflexively chooses the path of least resistance based exclusively on electoral calculations. Last week, the premier did the exact opposite by agreeing to a highly unpopular and potentially politically damaging ceasefire agreement with Hamas.

For seven months, the Gaza Strip's terrorist rulers have staged violent riots along the border; launched incendiary devices into southern Israel that have ravaged the surrounding ecosystem; and intermittently fired projectiles at innocent civilians living in adjacent communities, culminating in the largest-ever barrage in a 24-hour period of nearly 500 mortars and rockets.

Nevertheless, and despite heavy pressure from within his coalition and the public at large, Netanyahu made the "tough" choice that many had concluded he was incapable of making.

While the premier might be faulted for squandering four years of relative calm since the last major conflict with Hamas to devise a comprehensive strategy to cope with the threat, there are only two long-term options for dealing with Gaza: namely, taking unilateral measures to ease the blockade with a view to empowering people who might eventually choose life over Hamas' radical Islamic ideology of which a core element is the death of the Jewish state; or to re-occupy Gaza and its two million hostile Palestinian inhabitants through military action that likely would result in hundreds of Israeli fatalities and perhaps thousands of casualties.


Well, actually, there's a third option
Posted by: g(r)omgoru || 11/22/2018 06:52 || Comments || Link || E-Mail|| [6481 views] Top|| File under:
Victory for Gaza resistance?
[Al Ahram] The departure of Israel's hawkish Avigdor Lieberman as defence minister has been seen by some as a victory for

Gazoo

. But grand machinations continue against the entire Paleostinian cause.


The view from Egypt. Lots of blah-blah, then this key point:

However,


it was a brave man who first ate an oyster...


al-Masri stresses, all such talk is pointless in view of the steps that the Trump administration has already taken to implement the "deal" before unveiling it.

These steps began with the move of the US Embassy to Jerusalem, the recognition of Jerusalem as the capital of Israel and the annexation of the US consulate to the embassy (the US Consulate in East Jerusalem has been there since 1844, which is to say more than a hundred years before the establishment of the Israeli state), all of which were intended to eliminate the question of Jerusalem from final status negotiations.

In addition, the US has also halted its support for and called for the elimination of UNRWA, it altered the definition of refugee so as to reduce their number to only 40,000, it has suspended its support for the Paleostinian Authority (PA) apart from its security functions, and it has shuttered the PLO (Paleostine Liberation Organisation) office in Washington.

At the same time, it has pressed forward with the plan to sever the West Bank from

Gazoo

and to legitimise Israeli settlement expansion, which Trump claims does not hamper prospects for peace, while David Friedman warned that to dismantle a single settlement would trigger an Israeli civil war.

Many who support the deal believe that there is no reason to fear if the deal fails to win support after it is proposed since it is already being carried out on the ground and since failure would not reverse the de facto realities it has created and the fact that the Trump administration has changed the rules that have governed the political process for decades, making it impossible for any future president to turn back the clock.

One of the factors that would propel Trump to announce the deal sooner rather than later is the results of the mid-term elections in the US.

These were hardly as spectacular for the Republicans as Trump had claimed. Democratic Party control of the House will hamper Trump in legislation and accelerate action against him in the framework of the investigations into Russian tampering in the presidential elections and other scandals.

He would therefore be more inclined to use foreign policy, and specifically the Arab-Israeli conflict, as a means to score a historic achievement that would enhance his prospects in presidential elections two years from now.

In al-Masri's opinion, regardless of whether Trump unrolls the deal now or later, or not at all, the situation of the Paleostinian cause will remain dire.

In view of Arab confusion and fragmentation, the upheaval in priorities, and the lack of an effective and unified project or mode of action, the Arabs and Paleostinians will remain unable to take advantage of any opportunities that present themselves or to repel dangers when they arise.

"Against this backdrop, in the event 'the deal' is proposed, the Paleostinians will have to accept it or agree to negotiate on the basis of it, which is bad. If they refuse, they risk sanctions and exclusion from the political process. In other words, they would lose everything, or everything they have left. If the deal is not proposed, its implementation is still in full swing and advancing the scheme to create a new reality that makes the Israeli solution the only one available and feasible."

Posted by: trailing wife || 11/22/2018 00:21 || Comments || Link || E-Mail|| [6479 views] Top|| File under: Hamas
Terror Networks
The Evolution of the Salafi-Jihadist Threat
[CSIS] Current and Future Challenges from the Islamic State, Al-Qaeda, and Other Groups


There is a button at the article title link to download the pdf described as follows:

Despite the Islamic State's loss of territory in Iraq and Syria, an increasingly diffuse Salafi-jihadist movement is far from defeated. This report constructs a data set of groups and fighters from 1980 to 2018, including from the Islamic State and al-Qaeda. It finds that the number of Salafi-jihadists in 2018 declined somewhat from a high in 2016, but is still at near-peak levels since 1980. The regions with the largest number of fighters are Syria (between 43,650 and 70,550 fighters), Afghanistan (between 27,000 and 64,060), Paki­stan (between 17,900 and 39,540), Iraq (between 10,000 and 15,000), Nigeria (between 3,450 and 6,900), and Somalia (between 3,095 and 7,240). Attack data indicates that there are still high lev­els of violence in Syria and Iraq from Salafi-jihad­ist groups, along with significant violence in such countries and regions as Yemen, the Sahel, Nigeria, Afghan­istan, and So­malia.

These findings suggest that there is a large pool of Salafi-jihadist and allied fighters willing and able to use violence to achieve their goals. Every U.S. president since 9/11 has tried to move away from counterterrorism in some capacity, and it is no different today. Balancing national secu­rity priorities in today's world needs to happen grad­ually. For the United States, the challenge is not that U.S. officials are devoting attention and resources to dealing with state adversaries like Russia, China, Iran, and North Korea. These countries present legitimate threats to the United States at home and abroad. Rath­er, the mistake would be declaring victory over ter­rorism too quickly and, as a result, shifting too many resources and too much attention away from terrorist groups when the threat remains significant.
Posted by: 3dc || 11/22/2018 00:00 || Comments || Link || E-Mail|| [6487 views] Top|| File under: Salafists
Home Front: Culture Wars
Things I Am Thankful For That Will Annoy Liberals
[Townhall] This Thanksgiving Day, there are many things that I'm thankful for, things that are a blessing in my life, and many things that are a traumatic source of pain to my enemies. Often, they are both at the same time. Now, I'm not sure if I'm doing Thanksgiving right by being thankful for the failure and misery of people who are bad, but I'm also thankful that I don't care about such conundrums.

Anyway, here are some of the things that I'm thankful for this year...


Posted by: g(r)omgoru || 11/22/2018 06:34 || Comments || Link || E-Mail|| [6473 views] Top|| File under:
Who's in the News
34
[untagged]
5
Islamic State
4
Commies
3
Sublime Porte
2
Houthis
1
Salafists
1
Taliban
1
Tin Hat Dictators, Presidents for Life,
1
Tin Hat Dictators, Presidents for Life, & Kleptocrats
1
Hamas
1
Hezbollah
1
Moslem Colonists
1
Palestinian Authority
Bookmark
E-Mail Me
The Classics
The O Club
Rantburg Store
The Bloids
The Never-ending Story
Thugburg
Gulf War I
The Way We Were
Bio
Merry-Go-Blog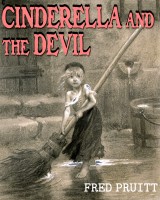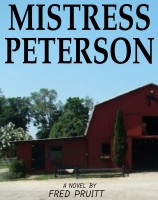 On Sale now!


A multi-volume chronology and reference guide set detailing three years of the Mexican Drug War between 2010 and 2012.

Rantburg.com and borderlandbeat.com correspondent and author Chris Covert presents his first non-fiction work detailing the drug and gang related violence in Mexico.

Chris gives us Mexican press dispatches of drug and gang war violence over three years, presented in a multi volume set intended to chronicle the death, violence and mayhem which has dominated Mexico for six years.
Click here for more information


Meet the Mods
In no particular order...


Steve White
Seafarious
Pappy
lotp
Scooter McGruder
john frum
tu3031
badanov
sherry
ryuge
GolfBravoUSMC
Bright Pebbles
trailing wife
Gloria
Fred
Besoeker
Glenmore
Frank G
3dc
Skidmark
Alaska Paul



Better than the average link...



Rantburg was assembled from recycled algorithms in the United States of America. No trees were destroyed in the production of this weblog. We did hurt some, though. Sorry.
3.235.140.84

Help keep the Burg running! Paypal: