-Signs, Portents, and the Weather-
How Misguided Environmentalism Is To Blame For California's Wildfires
[The Federalist] I grew up in California's Ventura County and have family in both southern and northern California. Right now, the most deadly fire in California's history is racing across northern California. The Camp Fire has already killed at least 56 people, burned down 7,700 homes, and destroyed the entire town of Paradise. A brush fire is also wreaking havoc on southern California. The Woolsey Fire has destroyed 98,362 acres, killed two people, and damaged several Hollywood landmarks such as the set of "MASH" and the Reagan Ranch.

Article after article blames two things for California's frequent fires: global warming and human action. For example, a BuzzFeed article is titled, "How A Booming Population And Climate Change Made California's Wildfires Worse Than Ever." While dry conditions make fires more likely and people often start them, this misses the big picture. President Trump summed it up on Nov 10. He wrote, "There is no reason for these massive, deadly and costly forest fires in California except that forest management is so poor ... Remedy now, or no more Fed payments!"

Trump is right. Mismanagement and overregulation deserve most of the blame, but he should keep in mind that the federal government owns 57 percent of California forest land. This mismanagement is also not a result of a lack of care. Believe me, Californians care.

Growing up, we spend almost as much time talking about fire safety as we do hiding under our desks practicing for earthquakes. We see just as much of Smokey the Bear as we do of Mickey Mouse. California and federal agencies have mismanaged forests, not because they don't care, but because they chose the agenda of environmentalists over commonsense forest management. The result has been deadly.

The federal government owns 45.8 percent of California's land, while 4 percent is owned by the state and 51 percent is privately owned. CAL FIRE manages both state and private land. Part of the reason it is so difficult to manage California forests is the bureaucratic milieu. The Forest Service manages 193 million acres of land, has 28,000 employees, and has an annual outlay of $7 billion a year, according to a 2017 Analytical Perspective from the budget of the U.S. government.

For decades, environmental protection schemes have usurped common sense. For example, most fire ecologists say that the surest way of preventing massive forest fires is to use prescribed burns. The California Environmental Protection Agency states that "prescribed burning is the intentional use of fire to reduce wildfire hazards, clear downed trees, control plant diseases, improve rangeland and wildlife habitats, and restore natural ecosystems."



Related: Townhall - Who or What Is Really Responsible for the Huge Forest Fires in California?





Related: Wash Times - Loggers support Trump's claim that wildfires caused by 'poor forest management'
Posted by: Besoeker || 11/18/2018 00:17 || Comments || Link || E-Mail|| [6486 views] Top|| File under:
-Land of the Free
Victor Davis Hanson: Maybe We Need a Civic Hippocratic Oath
[National Review] A mob of protesters associated with the radical left-wing group Antifa swarmed the private residence of Fox News host Tucker Carlson on the night of November 7. They yelled, "Tucker Carlson, we will fight! We know where you sleep at night!" The mob's apparent aim was to catch Carlson's family inside and so terrify them that he might temper his conservative views. Carlson's wife was home alone at the time. She locked herself in a pantry and called police.

During the Supreme Court nomination hearings for Brett Kavanaugh, demonstrators disrupted the proceedings and stalked senators. Later, a mob broke through police barricades to pound on the doors of the Supreme Court while Kavanaugh was preparing to be sworn in. Their agenda apparently was to create such confusion and disorder that the nomination might be postponed.

Hollywood celebrities habitually boast of wanting to shoot, blow up, or decapitate President Donald Trump. Apparently their furor is meant to lower the bar of violence so that Trump fears for his personal safety and therefore might silence or change his views.

Few of these protesters fear any legal consequences when they violate the law. Nor do those who disrupt public officials at restaurants, stalk them on their way to work, or post their private information on the Internet.

Yet most Americans are tired of hearing the lame excuses that the protesters' supposedly noble ends justify their unethical or illegal means.
Posted by: Besoeker || 11/18/2018 07:30 || Comments || Link || E-Mail|| [6484 views] Top|| File under:
Moscow on the Mississippi
[Townhall] Looking out the window on icy snow this cold, gray mid-November morning, it is hard not to make the comparison. Minneapolis is looking more and more like Moscow on the Mississippi. Predictions by global warming enthusiasts not withstanding, the weather is not the only similarity.

A grayness hovers over Minnesota like a fog. It is a heaviness. It feels oppressive. The gray funk resulting from the reality that the Left has strengthened its grip on this state and its government. The Governor-elect wasted little time announcing that we should brace for the jolt of a hefty tax increase on gasoline. While some peasants who voted for him ask, "where did that come from?" Others who didn't vote for him have resigned themselves to the reality that this is a precursor of additional "revenue enhancements" to come. Of course, that means higher taxes, especially on upper income Minnesotans. They are told that they shouldn't complain. They can afford it. And we all know that government can spend and invest their money so much better than they can themselves. No need to donate to church or charity.

We must first raise our gas tax. We desperately need more roundabouts. Especially in locations where stop signs have worked well for 100 years. A handful of noisy Minnesotans are also demanding more bike lanes for the two dozen folks who use them...three months a year. Once the mass transit interests get an oversized slice, there will be some left for more legitimate transportation needs like roads and bridges. Higher gas taxes are the only answer.

The peasants will just have to pay it. They will deal with the new taxes, just as they deal with the bitter winter winds. They might grumble, but they will hunker down. We have been promised by our new Governor that we are on our way to becoming a Sanctuary State. He will need more money to cover additional welfare and crime related costs. The weight of the wagon gets ever heavier.
Posted by: Besoeker || 11/18/2018 06:16 || Comments || Link || E-Mail|| [6485 views] Top|| File under:
Arabia
Reflections on religious moderation in Saudi Arabia
[ENGLISH.ALARABIYA.NET] Soddy Arabia


...a kingdom taking up the bulk of the Arabian peninsula. Its primary economic activity involves exporting oil and soaking Islamic rubes on the annual hajj pilgrimage. The country supports a large number of princes in whatcha might call princely splendor. When the oil runs out the rest of the world is going to kick sand in the Soddy national face...


has unveiled its new developmental phase via several paths that run in parallel with the government's war on extremism and spreading of a culture of moderation and coexistence among various sects and religions.

A few days ago, Prince Mohammed bin Salman
Continued on Page 49
Posted by: Fred || 11/18/2018 00:00 || Comments || Link || E-Mail|| [6459 views] Top|| File under: Govt of Saudi Arabia
Britain
U.K. high school bans pricey coats, says they 'stigmatize' poor students
[Wash Times] A high school in northwestern England is banning students from wearing expensive coats in an effort to be more "inclusive" of those who come from low-income backgrounds.

The Woodchurch High School in Birkenhead this month reportedly informed students that they would no longer be permitted to wear Canada Goose and Moncler coats on campus when they return from the Christmas break.

"These coats cause a lot of inequality between our pupils," headteacher Rebekah Phillips told CNN. "They stigmatize students and parents who are less well off and struggle financially."

The blacklisted coats sell for as much as $1,200, CNN reported.

"There has been feedback from children, who say 'Gosh, that is our rent for the month,' " Ms. Phillips added.

She said the ban is part of a larger effort to "poverty-proof" the school, which included mandating a cost-effective backpack for all the students and cutting back on non-uniform days to once a year so students don't feel left out for their fashion choices.

Poverty-proofing schools is a growing trend across the U.K., according to CNN. Similar initiatives have reportedly included banning expensive pencil cases and discouraging teachers from asking students what they did on the weekend.
Posted by: Besoeker || 11/18/2018 01:52 || Comments || Link || E-Mail|| [6472 views] Top|| File under:
Home Front: Politix
Democratic judges overseeing Florida, Georgia recount efforts
[Washington Examiner] The federal and state judges charged with making crucial decisions in the vote recount efforts in Florida and Georgia all have ties to the Democratic party.

There are currently a handful of recounts going on in Florida and Georgia, including gubernatorial, Senate, and statewide races. Arguably, the most crucial decisions in these recounts are being overseen by judges that were either appointed by a former Democratic president, or, at the very least, have loose ties to the Democratic party.

In Florida, U.S. District Judge Mark Walker and Leon County Circuit Court Judge Karen Gievers are the judges in question. Both judges made consequential rulings this week that extended the weekslong recount efforts that have drawn ire from Florida Republicans and President Trump.

Walker is overseeing the recount of the state's Senate election, featuring Florida Gov. Rick Scott, R-Fla., and incumbent Sen. Bill Nelson, D-Fla. Walker was appointed by former President Barack Obama in 2012. His wife previously made small campaign contributions to Nelson.

The judge is best known for a previous battle with Scott, where he stopped the governor's campaign against instating felons' voting rights. The case has caused some to question whether he is the best-suited judge to oversee this particular case.
Posted by: Besoeker || 11/18/2018 06:23 || Comments || Link || E-Mail|| [6489 views] Top|| File under:
New Muslim Congress Members 'Deceived' VOTERS
[WND] 'Both on record as appearing to oppose Israel's right to exist'

It's an old joke: How can you tell a politician is lying? His lips are moving.

It seems that may be the case for the first two Muslim women elected to the U.S. Congress. An analyst at the Gatestone Institute presented evidence that Ilhan Abdullahi Omar


...Somali immigrant, Democratic politician, married her brother to get him a green card while still married to the father of her children, Joo-hater. Congresswoman Omar is listed in the Rantburg archives simply as Ilhan Omar...

of Minnesota and Rashida Harbi Tlaib


...American-born Muslim from a West Bank family, member of the Democratic Socialists of America, BDS babe, so of course she represents Detroit in Congress. In our archives as simply Rashida Tlaib, she appears to be considerably more anti-Israel than her cousins in the Old Country...

of Michigan lied to voters.

The charge comes from Soeren Kern, a senior fellow at the institute, who who wrote that most of the media coverage since their election Nov. 6 "has been effusive in praise of their Muslim identity and personal history."

"Less known is that both women deceived voters about their positions on Israel. Both women, at some point during their rise in electoral politics, led voters ‐ especially Jewish voters ‐ to believe that they held moderate views on Israel. After being elected, both women reversed their positions and now say they are committed to sanctioning the Jewish state."

Kern noted that both of the new Congress members support the anti-Israel boycott, divestment and sanctions, or BDS, movement.

"Both are also explicitly or implicitly opposed to continuing military aid to Israel, as well as to a two-state solution to the Israeli-Palestinian conflict ‐ an outcome that would establish a Palestinian state alongside Israel. Instead, they favor a one-state solution ‐ an outcome that many analysts believe would, due to demographics over time, replace the Jewish state with a unitary Palestinian state."

Kern explains Omar, who replaced the first Muslim ever elected to Congress, Rep. Keith Ellison, in Minnesota's 5th congressional district, made her claims after controversy arose during her campaign.

There was a "disturbing report" she had married her own brother in 2009 for fraudulent purposes, "as well as a tweet from May 2018 in which she refers to Israel as an 'apartheid regime,' and another tweet from November 2012, in which she stated: 'Israel has hypnotized the world, may Allah awaken the people and help them see the evil doings of Israel,'" he explained.

This article starring:
Ilhan Omar
Rashida Tlaib
Posted by: Besoeker || 11/18/2018 00:00 || Comments || Link || E-Mail|| [6485 views] Top|| File under:
Israel-Palestine-Jordan
Caroline Glick: Why Israel let Hamas win
[Jpost] Israel's security cabinet's decision Tuesday afternoon to walk away from the war

Hamas, a contraction of the Arabic words for "frothing at the mouth",

initiated Monday and to accept a "ceasefire" is frustrating and infuriating. Hamas shot nearly 500 projectiles into Israel in under 24 hours. It blew up a bus with a Kornet anti-tank missile. Sixty Israelis were

maimed

, several critically. One civilian was killed. Numerous homes were destroyed.

Israel has never experienced any rocket onslaught from

Gazoo

remotely as intense as what Hamas and Islamic Jihad


...created after many members of the Egyptian Moslem Brotherhood decided the organization was becoming too moderate. Operations were conducted out of Egypt until 1981 when the group was exiled after the assassination of President Anwar Sadat. They worked out of Gaza until they were exiled to Lebanon in 1987, where they clove tightly to Hezbollah. In 1989 they moved to Damascus, where they remain a subsidiary of Hezbollah...


shot off on Monday and Tuesday. And yet, rather than respond with equal ‐ or better yet ‐ far greater force and teach Hamas and Islamic Jihad a lesson they would long remember, the security cabinet sufficed with a couple hundred pinpoint air attacks, and then accepted the IDF's advice and opted for the ceasefire. In so doing, they left the residents of southern Israel virtual hostages of Hamas and Islamic Jihad who have retained the capacity to attack them at will.
Continued on Page 49
Posted by: trailing wife || 11/18/2018 00:00 || Comments || Link || E-Mail|| [6462 views] Top|| File under: Hamas
Home Front: Culture Wars
Bill O'Reilly: Fox has gone to the dogs
[Boston Herald] "Fox News is not what it was three years ago," he said. "It's different people running the operation." Perhaps that could explain why the cable news network made headlines yesterday announcing it's filing an amicus brief in court challenging the Trump administration's decision to bar controversial CNN reporter Jim Acosta from its daily White House press briefings.

"The Acosta thing isn't about freedom of the press, it's about how you behave as a reporter. It was obvious to anyone that Jim Acosta was not trying to get information to the viewers of CNN he was trying to provoke confrontation," said the former cable news king who left Fox News under a sexual harassment cloud.

"If CNN wants him to be a commentator give him a prime time show. They could use the ratings help," he added. "But he's a reporter and reporters are not supposed to bait the president of the United States and not supposed to insult him, which is what Acosta does."

O'Reilly pointed out that the White House can suspend Acosta's press access but they haven't suspended CNN's access thereby debunking the fallacy the administration is restricting free speech or freedom of the press when over 50 CNN reporters continue to have White House press credentials.
Posted by: Besoeker || 11/18/2018 00:44 || Comments || Link || E-Mail|| [6468 views] Top|| File under:
There Are No 'Good' Public Schools
[The Other McCain] Public education in America is a disaster. If taxpayers had any idea what was being done to children in these government indoctrination centers, they would be outraged. However, the bureaucrats who run the system are trained in methods of suppressing the sordid secrets of what goes on, and it is only when disaster strikes ‐ e.g., the Parkland massacre ‐ that the public gets a glimpse of the corruption and incompetence that prevails even in allegedly "good" suburban schools. Parents who think it is safe to send their children to public school generally have no inkling of actual conditions inside their child's school. Consider what's happening at Harlandale High School in San Antonio, Texas:

A 9th grader and her family fear for their safety after the Harlandale High School student was jumped just minutes after the last bell rang.

Melissa Serna said when she was on her way to pick up her daughter from school, she got a text saying her daughter had been attacked.

"My thing was just going to the hospital to make sure my daughter was fine," Serna said. "Because she had suffered from a concussion, she passed out when she was getting the kicks and punches to her head."

Serna said surveillance and cell phone video captured the assault, showing two female students beating her daughter on school grounds while others watched. Serna said school staff was still on campus but claim they did not see the fight until the students fled.

"I mean every person, my family, that's seen the video has cried watching it," Serna said. "She had two teachers who cried with her."

The two students were suspended for three days, but are now back on campus. Serna said additional video surfacing on social media shows one of the students shooting a gun out of a moving car.

Serna said her daughter is still being bullied and taunted at school every day.

Harlandale ISD released this statement Wednesday regarding the incident:

"The Harlandale Police Department is investigating this incident and has filed charges with the District Attorney's office. The students will follow due process to the fullest extent of the law and will be disciplined according to the Harlandale ISD Student Code of Conduct and School Board Policy. The safety of our students is always our top priority and the Harlandale ISD takes all potential threats to students' safety very seriously."

Watch the video:
Posted by: Besoeker || 11/18/2018 00:29 || Comments || Link || E-Mail|| [6466 views] Top|| File under:
Who's in the News
37
[untagged]
4
Islamic State
3
Sublime Porte
3
Govt of Pakistan
2
Houthis
2
Taliban
2
Commies
2
Govt of Saudi Arabia
2
Hamas
2
Seleka
1
Narcos
1
Abu Sayyaf (ISIS)
1
Govt of Iraq
1
Moslem Colonists
Bookmark
E-Mail Me
The Classics
The O Club
Rantburg Store
The Bloids
The Never-ending Story
Thugburg
Gulf War I
The Way We Were
Bio
Merry-Go-Blog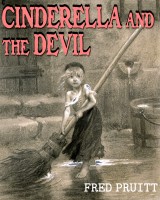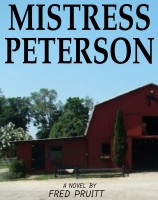 On Sale now!


A multi-volume chronology and reference guide set detailing three years of the Mexican Drug War between 2010 and 2012.

Rantburg.com and borderlandbeat.com correspondent and author Chris Covert presents his first non-fiction work detailing the drug and gang related violence in Mexico.

Chris gives us Mexican press dispatches of drug and gang war violence over three years, presented in a multi volume set intended to chronicle the death, violence and mayhem which has dominated Mexico for six years.
Click here for more information


Meet the Mods
In no particular order...


Steve White
Seafarious
Pappy
lotp
Scooter McGruder
john frum
tu3031
badanov
sherry
ryuge
GolfBravoUSMC
Bright Pebbles
trailing wife
Gloria
Fred
Besoeker
Glenmore
Frank G
3dc
Skidmark
Alaska Paul



Better than the average link...



Rantburg was assembled from recycled algorithms in the United States of America. No trees were destroyed in the production of this weblog. We did hurt some, though. Sorry.
3.235.140.84

Help keep the Burg running! Paypal: