-Short Attention Span Theater-
'I call my OCD Olivia'
[BBC] Catherine Benfield wasn't diagnosed with OCD until she was was 31, after she had her first child, though it would appear she's had it all her life. She recovered with the help of therapy - and by creating a character who personifies her obsessive-compulsive behaviour.

"She's got the big ears, because she's like a startled hare, she's listening out.

"She's bedraggled, because she's been through a lot and she's normally having some kind of panic.

"The big eyes are about making sure she's keeping an eye out for danger.

"The big legs - for running," like a frightened hare, says Catherine Benfield.
Posted by: Besoeker || 11/11/2018 06:47 || Comments || Link || E-Mail|| [10795 views] Top|| File under:
This Week in Books, November 11, 2018
Personal Narrative of a Pilgrimage to Al-Madinah & Meccah
Volume 2
Sir Richard F. Burton
Dover Publications, 2011

Short review, as only about half of this book is the continuation of Sir Burton's travels, the remainder being various appendices.

I will say that I am glad I read the remainder of the journal. I do not like a story unfinished.

Perhaps it was the length of time between readings; I found the remaining story bordering between unseemly infatuation and tedium.

Page 26-27


The classical Arabic, be it observed, in consequence of an extended empire, soon split up into various dialects, as the Latin under similar circumstances separated into the Neo-Roman patois of Italy, Sicily, Provence, and Languedoc. And though Niebuhr has been deservedly censured for comparing the Koranic language to Latin and the vulgar tongue to Italian, still there is a great difference between them, almost every word having undergone some alteration in addition to the manifold changes and simplifications of grammar and syntax. The traveler will hear in every part of Arabia that some distant tribe preserves the linguistic purity of its ancestors, uses final vowels with the noun, and rejects the addition of the pronoun which apocope in the verb now renders necessary. But I greatly doubt the existence of such a race of philologists. In Al-Hijaz, however, it is considered graceful in an old man, especially when conversing publicly, to lean towards classical Arabic. On the contrary, in a youth this would be treated was pedantic affection, and condemned in some such satiric quotation as, There are two things colder than ice, A young old man, and an old young man.""

Sir Burton continues on his epic journey, commenting as only he can.

Pages 254-255


Maulid Hamzah, a little building at the old Bab Umrah, near the Shabayki cemetery. Here was the Bazan, or channel down which the Ayn Hunayn ran into the Birkat Majid. Many authorities doubt that Hamzah was born at this place.

The reader must now be as tired of "Pious Visitation" as I was.

Indeed. This book is not for everyone, but for those with such an interest it really is a fascinating read, especially the early chapters of "Getting there".

It would be my suggestion that, if a person were looking for a read today, I would suggest History and Rhymes of The Lost Battalion, by Buck Private McCollum. There is a digital version as well as a tree version. The movie The Lost Battalion starring Rick Schroder. I don't think that movie ever got the mainstream acclaim it should have. It isn't a kid's movie, but it also isn't laden with profanity which all too often passes for witty dialogue in modern war setting movies. Unfortunately I do not see it available by streaming, though I may be doing it wrong. If you like these types of movies at $8 (standard DVD) you can't go wrong.

Link is to Amazon.

Emergency Prepardness

We just had a time change, which is an excellent date to bi-annually test and/or replace the batteries in all your detectors, safes, and anything else relying upon batteries only to operate.

It is also a good time to re-evaluate your automobile emergency kit, transitioning towards colder weather.

Same story with a boogie bag.

About a boogie bag and bugging out....California is your happening-right-now lesson on how quickly things can get out of control. Know your local natural disaster likelihood(s) and conditions. After our fire, personally, I don't let the vehicles drop below a half tank of gasoline. I believe most of the casualties being found are from vehicles whose occupants were overcome. That driving through the fire business is last resort stuff right there.
Posted by: swksvolFF || 11/11/2018 00:00 || Comments || Link || E-Mail|| [10796 views] Top|| File under:
Africa Subsaharan
Trouble in Nigeria? Must be Trump's Fault
[American Thinker] The leftists continue to demonstrate a severe Trump Derangement Syndrome. How else do you explain a manic obsession in finding connections between everything terrible that happens in the world and President Trump, or seeing a malicious intent in his every single action and word? Planet is heating up ‐ Trump's to blame (no, it "doesn't matter" for the leftists that we are reducing carbon emissions.) Trump nominates a new Supreme Court Judge ‐ let's oppose him with "whatever means necessary". Trump smiled at Putin at some formal gathering -- Putin's puppet, obviously (no, it "doesn't matter" that the Trump Administration is constantly introducing anti-Russian sanctions.)

Now, in the end of October, the Nigerian Army killed 45 and wounded nearly 100 protesters from the radical Shia group called Islamic Movement of Nigeria (IMN) when they started throwing rocks at the soldiers. The leftist reaction? You guessed it ‐ it was Trump's fault. "Nigerian Army Uses Trump's Words to Justify Fatal Shooting of Rock-Throwing Protesters," runs the New York Times. "Nigerian Army defends killing protesters by quoting Trump. Trump's caravan rhetoric affecting the whole world," asserts CBS. That's right, the whole world.

So, what actually happened? The Nigerian army's official Twitter account posted a video, "Please Watch and Make Your Deductions," showing Trump's speech in which he said rocks would be considered firearms if thrown toward the American military at the nation's borders as the 7,000-migrant caravan was approaching southern border of America. "We're not going to put up with that," President Trump said. "They want to throw rocks at our military, our military fights back." Nigerian army deleted the post hours later without explanation after it had caused an uproar on social media. But it was more than enough for the leftist media to "connect the dots" between the Trump's words that suggested a decisiveness to protect American border and the lives of those who defend it with the long-lasting conflict between Sunni and secular Nigerian government.

The conflict has a long and bloody history, indeed. Nigeria is a predominantly Muslim country, and the overwhelming majority of Nigerian Muslims are Sunni. By most accounts, Shia Islam had little presence in Nigeria until the Islamic Revolution in 1979.

Posted by: Besoeker || 11/11/2018 00:26 || Comments || Link || E-Mail|| [10796 views] Top|| File under:
Economy
How To Become Wealthy On A High Income - Good Tips, High Income Or Not
[Forbes] To the average American, the title of this post sounds silly. She may wonder, "Isn't someone with a high income already wealthy?" This person has not yet learned a critical distinction and an important lesson in building wealth--income is not wealth. The most common measure of wealth is net worth--everything you own minus everything you owe. It is entirely possible to have a very high income and have a negative net worth. Likewise, it is entirely possible to have a very low income and yet possess vast sums of wealth. Income is not wealth despite how our tax code, innumerable newspaper articles, and the majority of people talk about it.

Even someone financially astute enough to recognize the difference between income and wealth may express surprise that an article like this one needs to be written; "Surely it must be easier to build wealth on a high income than on a low one, no?" The answer to that, of course, is yes, all else being equal. The problem is that all else is never equal.
Posted by: Besoeker || 11/11/2018 00:43 || Comments || Link || E-Mail|| [10799 views] Top|| File under:
Home Front: Politix
Pelosi 'Proud to Be an Instrument of God's Deed' with San Francisco Values
[PJ] WASHINGTON -- House Minority Leader Nancy Pelosi (D-Calif.), who said she has no doubts she'll be elected speaker of the House by her colleagues, said in her first interview since Election Day that she's proud to be branded "a San Francisco liberal... as that, the San Francisco values of St. Francis of Assisi, which I'm proud to be an instrument of God's deed."

Pelosi told CNN that she intends to bring for a vote initiatives that have enjoyed bipartisan support in Congress but haven't been brought to the floor by GOP leadership, including protection for DREAMers, comprehensive immigration reform, gun regulations, and barring discrimination against LGBT Americans.

"President Lincoln said public sentiment is everything, with it you can pass, you can do almost anything with that, or practically nothing. And I do believe that our strength is in the public involvement," she said.

Pelosi said that when President Trump called her after Democrats retook the House "I don't know if he said deals" because "it was very noisy in the room."

"I heard the word 'infrastructure' -- that came through clearly. But he said that, you know, let's talk how we -- I'm sure we can come to agreement on some things, and we have an obligation to try to find common ground," she said. "It is our constitutional responsibility to be a check on the executive branch and we have the responsibility to have oversight on the agencies of the executive branch and there will still be intent to implement that. And that shouldn't be -- cause for him of any concern, because that's the regular order."
Posted by: Besoeker || 11/11/2018 06:38 || Comments || Link || E-Mail|| [10799 views] Top|| File under:
Karl Rove sounds the alarm about GOP losses in the suburbs
Excerpt


[Washington Examiner] With votes still to count, Democrats were on track to pick up nearly 40 House seats; they needed only 23 to flip the House.


Downtown Atlanta and the I-85-I-75 junction at the bottom of the map.


"We've got to examine the reasons why we lost and figure out how to fix those problems going forward," Rove said. "Problematically, the purple places, with the exception of Florida, didn't go blue, but they got bluer."

Newt Gingrich, the former House speaker, joined Rove on the panel to review the midterm elections and preview 2020. The Republican's old Georgia House seat, suburban Atlanta's Sixth Congressional District, went Democratic for the first time since he flipped it in1978. Trump garnered just 48 percent of the vote there in 2016, defeating Clinton by just 1 point.



Wiki: The [6th Congressional] district consists of many of the northern suburbs of Atlanta and includes portions of eastern Cobb County, northern Fulton County, and northern Dekalb County. The district includes all or portions of the cities of Roswell, Johns Creek, Tucker, Alpharetta, Marietta, Milton, Mountain Park, Sandy Springs, Brookhaven, Chamblee, Doraville, and Dunwoody.
Posted by: Besoeker || 11/11/2018 05:45 || Comments || Link || E-Mail|| [10800 views] Top|| File under:
Why Suburban Women Cost the Republicans the House
[American Thinker] Did suburban women cost the Republicans the House of Representatives?

Most suburban women can be easily persuaded to vote for Democrats because they do not think seriously. Serious thinking in the political sense is concerned with where we are going as a nation, our moral values, our long-term prosperity, our security, our freedom and its inherent responsibilities. G.K. Chesterton said, "Thinking means connecting things, and stops if they cannot be connected" (Orthodoxy, 1908).

Don't get me wrong ‐ there are many intelligent, serious conservative women in Fairfax County (not to mention the nation as a whole), but they are sadly in the minority. From my limited and unscientific perspective, the reason most suburban women voted for Democrats can be divided into three categories:
Posted by: Besoeker || 11/11/2018 00:24 || Comments || Link || E-Mail|| [10796 views] Top|| File under:
In Palm Beach County, Democrats Argue To Count Votes Cast By Non-Citizens
[The Federalist] Something is rotten in Palm Beach County Florida elections, where Democrats want to count votes cast by non-citizens.

During review of provisional ballots to determine whether a recount is justified in the tight Florida governor, senate, and agriculture commission races, Palm Beach County Supervisor of Elections Susan Bucher identified a voter as a non-citizen and declared that the ballot would not be counted.

Attorneys representing the Democratic candidate for senate Bill Nelson and the Democratic candidate for governor Andrew Gillum objected. A copy of the uncertified transcript shows the interaction.
Posted by: Besoeker || 11/11/2018 00:10 || Comments || Link || E-Mail|| [10797 views] Top|| File under:
Science & Technology
Quantum 'compass' promises navigation without using GPS .
[engadget] GPS is vital to modern navigation, but it's extremely fragile. Never mind coverage -- if a satellite fails or there's a jamming attack, it quickly becomes useless. Scientists may have a much more robust answer, though. Scientists have demonstrated a "commercially viable" quantum accelerometer that could provide navigation without GPS or other satellite technology. The device uses lasers to cool atoms to extremely low temperatures, and then measures the quantum wave properties of those atoms as they respond to acceleration.

The result is an extremely sensitive device that's also considerably more reliable than conventional accelerometers. While existing hardware can help determine to location to some extent by measuring velocity, it quickly falls apart without help from space.

As you might have noticed by looking at the photo above, this quantum 'compass' isn't ready to replace the accelerometer in your phone. It's only truly ready for ships, trains and other large vehicles where size and power requirements aren't major factors. It could keep transportation networks humming even if GPS fails outright. The researchers also expect the underlying concepts to help with science studies, such as looking for gravitational waves.
Posted by: Besoeker || 11/11/2018 07:33 || Comments || Link || E-Mail|| [10797 views] Top|| File under:
Home Front: Culture Wars
Oprah and Obama Transcend Race; Or So We Thought
[Townhall] The midterms left us with a lot of things to think about. One of the most mind-numbing was when Oprah and Obama made it pretty clear that they believe America still oppresses black people.

"All of us may have been created equal," a preachy Oprah said at her Stacey Abrams rally. "But if ya woke! If you woke; if you woke just-a lil' bit ‐ you got sense enough to know that everybody's not treated equally. The reality is this: We see injustices ‐ big and small ‐ all around us every single day of our lives. ... (A)s our civil rights predecessors use to say, 'We shall not be moved!' ... 'Don't let nobody turn you around!"

OK, Oprah. So, voting for Stacey Abrams was kind of a civil rights issue, huh? Pick the other guy, and you're taking sides with the racists. Got it.

Here's Obama at his Abrams rally:
Posted by: Besoeker || 11/11/2018 01:04 || Comments || Link || E-Mail|| [10794 views] Top|| File under:
Government
Obama's Judges Continue Thwarting Trump
[NR] As I write on Friday, the restraining order hasn't come down yet. But it's just a matter of time. Some federal district judge, somewhere in the United States, will soon issue an injunction blocking enforcement of the Trump administration's restrictions on asylum applications.

The restrictions come in the form of a rule promulgated jointly by the Departments of Justice and Homeland Security, and a proclamation issued by President Trump. In conjunction, they assert that an alien who wishes to apply for asylum in the United States must act lawfully: An alien who is physically present here and wishes to apply must be in the country legally; an alien outside the country who wishes to apply must present himself at a lawful port of entry ‐ not attempt to smuggle his way in or force his way in as part of a horde (i.e., no invasions by caravan).

Of course, what used to be assumed is today deemed intolerable. It is no longer permitted to expect of non-Americans what is required of Americans ‐ adherence to American law while on American soil.

Therefore, the fact that the administration's action is entirely reasonable will not matter. No more will it matter that, contrary to numbing media repetition, the rule and proclamation derive from federal statutory law. Nor will it make any difference that, in part, the president is relying on the same sweeping congressional authorization based on which, just four months ago, the Supreme Court affirmed his authority to control the ingress of aliens based on his assessment of national-security needs.
Posted by: Besoeker || 11/11/2018 00:59 || Comments || Link || E-Mail|| [10796 views] Top|| File under:
Home Front: Culture Wars
Okay now, cheer up!
[TheNewNeo] It is time to repair and mend and let off steam in an appropriate manner. Understand and love your Neighbor anywhere you see them and they are your when they are right next to you.

Find a common anything.

This is how it is done.


Wiki - "Over the Rainbow" is a ballad composed by Harold Arlen with lyrics by Yip Harburg, 1939. It was written for the movie The Wizard of Oz and was sung by actress Judy Garland in her starring role as Dorothy Gale. It won the Academy Award for Best Original Song and became Garland's signature song.
Posted by: newc || 11/11/2018 00:00 || Comments || Link || E-Mail|| [10797 views] Top|| File under:
Who's in the News
33
[untagged]
3
Arab Spring
3
Islamic State
3
Govt of Pakistan
3
Commies
2
Sublime Porte
2
Houthis
1
Govt of Saudi Arabia
1
Govt of Pakistain Proxies
1
Govt of Syria
1
al-Nusra
1
Taliban
Bookmark
E-Mail Me
The Classics
The O Club
Rantburg Store
The Bloids
The Never-ending Story
Thugburg
Gulf War I
The Way We Were
Bio
Merry-Go-Blog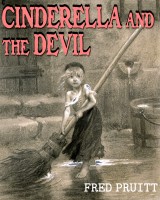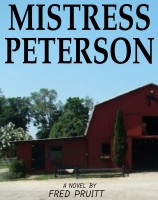 On Sale now!


A multi-volume chronology and reference guide set detailing three years of the Mexican Drug War between 2010 and 2012.

Rantburg.com and borderlandbeat.com correspondent and author Chris Covert presents his first non-fiction work detailing the drug and gang related violence in Mexico.

Chris gives us Mexican press dispatches of drug and gang war violence over three years, presented in a multi volume set intended to chronicle the death, violence and mayhem which has dominated Mexico for six years.
Click here for more information


Meet the Mods
In no particular order...


Steve White
Seafarious
tu3031
badanov
sherry
ryuge
GolfBravoUSMC
Bright Pebbles
trailing wife
Gloria
Fred
Besoeker
Glenmore
Frank G
3dc
Skidmark



Better than the average link...



Rantburg was assembled from recycled algorithms in the United States of America. No trees were destroyed in the production of this weblog. We did hurt some, though. Sorry.
3.225.221.130

Help keep the Burg running! Paypal: