-Lurid Crime Tales-
Elections Went As Planned, Mil Planning, FISA Brings Down The House (lengthy video)
[X22 Report] The elections went as planned, it was not about getting the house and senate it was about getting the senate, the investigations are complete, they are now in the hands of the senate, the FISA declas will bring down the house. The deep state is in a panic, this is not what they thought was going to happen, they believe they have the control in the house but this will be short lived. Stay strong, fight, fight, fight.


"The first casualty of any military engagement is the plan."
Posted by: Besoeker || 11/08/2018 03:59 || Comments || Link || E-Mail|| [336063 views] Top|| File under:
Europe
France's Macron tries to becomes the new leader of Europe by picking a fight with Trump
[Wash Insider] On Tuesday, French President Emmanuel Macron listed the United States a threat to Europe alongside China and Russia. Speaking in a radio interview at Verdun, a major World War I battle site, Macron said, "We have to protect ourselves with respect to China, Russia, and even the United States of America." He went on to explain, "We will not protect the Europeans unless we decide to have a true European army."

There are two key takeaways here.

For one thing, Macron, with his strong language against the U.S. and talk of a European army, is clearly positioning himself to fill German Chancellor Angela Merkel's shoes in European leadership.

Since Merkel's announcement that she was stepping down from party leadership of the Christian Democratic Union and that she would not seek reelection, a clear successor in Germany and the E.U. has yet to emerge. Macron, elected as a centrist and a clear rejection of Marie Le Pen's far-right politics, could be a good fit for the role and solidify a post-Brexit E.U.

Aside from signaling his own ambitions, Macron's words are also a clear warning to President Trump about his treatment of key U.S. allies in Europe.

A sticking point in his relationship with the U.S. is Trump's decision to withdraw from the Intermediate-Range Nuclear Forces treaty, known as INF, with Russia. That agreement, originally signed by Ronald Reagan and his Soviet counterpart Mikhail Gorbachev in 1987, paved the way for both countries to cut down their nuclear arms in one of the most successful arms control deals in history.
Posted by: Besoeker || 11/08/2018 08:03 || Comments || Link || E-Mail|| [336069 views] Top|| File under:
Home Front: Politix
Democrat Rashida Tlaib Dances with Palestinian Flag at Victory Party (video)
[Breitbart] Democrat Rashida Tlaib danced wearing the Palestinian flag at a victory party in Tuesday evening, after she won a largely uncontested race for the open seat in Michigan's heavily Democratic 13th congressional district.

Tlaib is one of two Muslim women elected to Congress on Tuesday, along with Ilhan Omar, who replaced outgoing Rep. Keith Ellison in Minnesota's 5th congressional district. Ellison was the first Muslim elected to Congress. Both Tlaib and Omar have extreme anti-Israel views. Tlaib is the first Palestinian-American elected to Congress.
Posted by: Besoeker || 11/08/2018 11:14 || Comments || Link || E-Mail|| [336069 views] Top|| File under:
Yes, President Trump Should Replace Jeff Sessions With Janice Rogers Brown
[The Federalist] The Wall Street Journal has reported that President Trump is considering former D.C. circuit judge and former California Supreme Court justice Janice Rogers Brown to succeed Jeff Sessions as attorney general. Assuming that becomes necessary at some point, it is important that the president pick someone who will continue the important work Sessions has already undertaken during his tenure at the Department of Justice in matters such as criminal justice reform and illegal immigration.

It will also be important, in this time of great partisan crisis, that the president pick someone with deep principle and courage, someone like Ed Meese, who held the post during the Ronald Reagan years. Brown meets both of those qualifications and would be an inspired choice.

I have had the pleasure of knowing Brown for years and witnessing, up close, her distinguished career in California. From her more than ten years of service on the California Supreme Court and Court of Appeals, to her service as legal affairs secretary to Gov. Pete Wilson, to her outstanding leadership as a deputy attorney general in California, it's clear that Brown is an incredible public servant.


Janice Rogers Brown is a former United States Circuit Judge of the United States Court of Appeals for the District of Columbia Circuit. She was an Associate Justice of the California Supreme Court from May 2, 1996, until her appointment to the D.C. Circuit. She retired from the federal bench on August 31, 2017. Wikipedia
Posted by: Besoeker || 11/08/2018 07:50 || Comments || Link || E-Mail|| [336064 views] Top|| File under:
Ann Coulter: I'm Glad to See the Pro-Amnesty Republicans Go
[Breitbart] Breitbart News Editor in Chief Alex Marlow, along with co-hosts Andrew Wilkow of the Wilkow Majority, David Webb of the David Webb Show, and Rick Ungar of the Steele & Ungar show were joined by special guest Ann Coulter on Tuesday night for special live coverage of Election Night 2018 on SiriusXM Patriot. (Interview begins above at time-code 2:05:40.)

Coulter seemed optimistic, despite the GOP being in imminent danger of losing the House of Representatives.

"I always figured the House was lost," said Coulter, "I was worried about the Senate, and wow, we did not lose the Senate."

"We held seats, picked up seats," said Coulter excitedly, "The Senate is the important body, as the Kavanaugh hearings just demonstrated. We can still confirm the judges, Trump isn't being removed from office, and this temporary [Democrat] control of the House, I mean, that's the way things go."

"How many seats did Obama lose in his first midterm election?" Reminisced Coulter, "It was like 63, it was a blowout."

Coulter added that she was glad to get rid of "deadwood" Republicans in the House.

"It's never good for Democrats to have control of anything, don't get me wrong."

"I'm glad to see a lot of those Republicans go ‐ and also, now Trump can't sit around blaming the admittedly useless congressional Republicans. So, maybe someone will remind him that he's the Commander-in-chief, and he doesn't need Congress to build the wall."

"Just build the wall and put lots of judges on the courts ‐ and you'll guarantee your reelection," said Coulter, as advice to President Donald Trump.

Coulter closed her interview by reminding our hosts what the future will be like under Democratic Party leadership in the House.

"The annoying thing ‐ and I mean, it'll be annoying to Trump, but I think he should get over it," laughed Coulter, "It's going to be fantastic, and will guarantee his reelection ‐ what we're going to see is a lot more of Maxine Waters and Adam Schiff."
Posted by: Besoeker || 11/08/2018 05:28 || Comments || Link || E-Mail|| [336064 views] Top|| File under:
MSNBC beclowned themselves handling Gillum's loss in Florida
[American Thinker] The most hilarious coverage of the midterms was MSNBC's handling of Andrew Gillum's losing campaign for Florida's governorship. The 90% of the media that hates Trump and his supporters really, really wanted Andrew Gillum to win: he's a radical leftist who is charismatic, articulate, and very left wing. Oh, and he is black, which means he has the potential to drive black turnout to Obama-like levels.

MSNBC reported a Gillum victory before voting even started. Erik Pederson and David Robb of Deadline.com noticed a bit of wishful thinking at the Peacock Network's cable propaganda outlet, MSNBC Monday night:


Posted by: Besoeker || 11/08/2018 00:35 || Comments || Link || E-Mail|| [336064 views] Top|| File under:
U.S. Election Rules Doomed Democrats' Chances Of Taking The Senate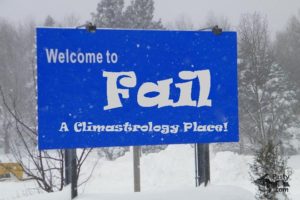 [HuFFPoo] It's a testament to how U.S. election rules tip the scales for white, rural voters who support the GOP.

Democrats may be ecstatic that they retook the House of Representatives, but their decisive victory conceals a harsher reality: It took a landslide in the popular vote to get them here, and they are projected to lose seats in the Senate.

Those facts speak to just how far the U.S. election system is tilted in the Republicans' favor. Through a combination of fundamental factors and partisan gerrymandering, Republicans on Tuesday retained their grip on the Senate and many state houses without a national majority.

Because the process of redrawing political maps will not begin until after 2020, House Democrats will have to defend their gains on the same, skewed playing field. Ahead of Tuesday's election, various forecasts posited Democrats would have to beat Republicans by roughly 5.5, 7, or even 11 points in the general vote just to win a slim majority of seats in the House.



Posted by: Besoeker || 11/08/2018 00:14 || Comments || Link || E-Mail|| [336071 views] Top|| File under:
What's Behind College-Educated, Suburban Women Flipping To Democrats
BLUF:


[The Federalist] Another issue that affects how many women vote is fear of inequality. For two years, activist groups and politicians beat the drum that the Republicans are threatening women's rights. New Supreme Court justices could mean overturning Roe v. Wade. Free birth control might end with changes in health care. The Me Too movement created an environment of fear that men are predators, especially those in the Republican Party.

The rhetoric of Trump as sexual deviant in chief filled the pages of women's magazines. Protests, pussy hats, celebrities wailing about the dehumanization of women even as they objectified themselves rained down on female voters, enlivening their allegiance to equality, even when it's not actually being threatened.

These two issues, along with hatred of Trump, drove these women to vote blue. They despise Trump, and they always have. They voted for Hillary Clinton in 2016, 51 percent to Trump's 45 percent. Some were Never-Trumper Republicans going for other candidates. They are, at the core, elitist. They didn't like him then, and they don't like him now.


Emphasis added
Posted by: Besoeker || 11/08/2018 00:00 || Comments || Link || E-Mail|| [336064 views] Top|| File under:
Ted Nugent upset that Michigan is turning 'into a California s***hole' after Election Day
[Yahoo] Ted Nugent isn't happy about the way the midterm elections turned out in his home state of Michigan. The 69-year-old rocker known for his conservative views shared his frustration on Facebook Wednesday.

"Real God country family Michiganiacs are heartbroke that more of us want the once great state of Michigan to turn into a California s***hole," he wrote. "Downright insane cultural suicide. Thanks for nothing a**holes."

Democrat Gretchen Whitmer won the race for governor against Attorney General Bill Schuette, a Republican endorsed by President Trump. Sen. Debbie Stabenow, the Democratic incumbent, also won a fourth term. She was in a close race with veteran John James, who also had the support of the president. Republicans will keep control of the Michigan House of Representatives, although they lost seats to Democrats.

Nugent's post resonated with his right-leaning base, with many commiserating over the outcome. "John James is a fine man and would have served Michigan with dignity, pride, and dedication. The disease of progressivism marches on..." one person wrote.

Another Facebook user added, "Mind blowing and saddening, Uncle Ted. Great states like Michigan turning this way. These people deserve the California disaster they're voting for. Unfortunately, we reap the damage done by these brain dead sheep."

There were also a handful of people encouraging Nugent to run for office. One comment read, "Actually Ted, i blame you. you could have moved back home, ran for governor and swept the state. as a conservative republican."
Posted by: Besoeker || 11/08/2018 00:00 || Comments || Link || E-Mail|| [336069 views] Top|| File under:
Home Front: Culture Wars
Sexual uses of poppers should weigh against ban, LGBT health advocates warn
[Guardian] The Therapeutic Goods Administration failed to consider the therapeutic uses of alkyl nitrites ‐ including their use in receptive anal sex ‐ when they proposed to ban the inhalants, LGBT health advocates have warned.

The TGA will meet sexual health physician Vincent Cornelisse and community health advocate Daniel Reeders on Thursday after the pair made a submission warning a ban would criminalise the practice of an estimated 90,000 adult gay and bisexual men who use the inhalant during intercourse.

After its interim decision in September, the TGA is conducting consultation on its proposal to ban alkyl nitrites, which has triggered a backlash over its discriminatory impact on gay and bisexual men.

Cornelisse, Reeders and three other co-authors have made a submission arguing that in its interim decision, the TGA failed to properly weigh the risks and benefits of alkyl nitrites, commonly referred to as "poppers". Amyl nitrate is the most common form of the drug.

Poppers dilate the user's blood vessels, helping receptive sexual partners comfortably enjoy anal sex. The proposal would list alkyl nitrites in schedule 9, along with the most serious drugs and effectively criminalise possession and use.
Posted by: Besoeker || 11/08/2018 00:50 || Comments || Link || E-Mail|| [336071 views] Top|| File under:
UPenn law professor punished for speaking out against the Left
[FrontPageMagazine] Terrible headline in the linked article.
Orwell wrote, in a time of universal deceit, speaking the truth becomes a revolutionary act.
Until last week, I'd never heard of Amy Wax. She is a professor at the University of Pennsylvania Law School who landed in hot water after she co-authored a Philadelphia Inquirer op-ed last August 9 with Larry Alexander, who teaches law at the University of San Diego. Under the headline "Paying the price for breakdown of the country's bourgeois culture," Wax and Alexander began their piece by listing some of the sociocultural pathologies currently plaguing America – low job skills, widespread opioid abuse, inner-city gang violence, one-parent homes, and high-school and college students who lack basic skills. They went on to attribute these problems to "the breakdown of the country's bourgeois culture."

They recalled the precepts by which Americans lived in the mid twentieth century: get married before you have kids; try to avoid divorce; get educated; work hard; be patriotic, neighborly, charitable, respectful, and law-abiding. Yes, they admitted, mid-century America was hardly perfect. There was racism; there were rebels who broke the rules. But the rules themselves were good. They resulted in "productivity, educational gains and social coherence." Now they're gone, replaced in many subcultures by "antisocial habits," "rap culture," "anti-assimilation ideas," an obsession with group identity, and other destructive forces that do a terrible job of preparing young people for responsible adult lives.

Every word of that op-ed was sheer common sense. (As NYU professor Jonathan Haidt observed, Wax's concerns about the black subculture were expressed in the 1960 by Daniel Patrick Moynihan, who at the time "was roundly condemned as a racist" but whose analysis is now echoed by countless sociologists.) Yet the op-ed was widely seen as scurrilous. The very next day, the Daily Pennsylvanian ran an interview with Wax in which she declared that "Anglo-Protestant cultural norms" were "superior" to others. "I don't shrink from the word, 'superior,'" she said. "Everyone wants to go to countries ruled by white Europeans." She underscored that Western norms "aren't just for white people" but "can help minorities get ahead."

Again, pure fact. But her Penn Law colleagues were outraged. Five of them, writing on August 20, accused Wax of waxing nostalgic for bigotry and exclusion. Ten days later, in an open letter, thirty-three Penn Law profs condemned Wax for affirming the superiority of Western culture – although the letter presented only assertions, no arguments. (One of the signatories told Wax to her face that her words of praise for the West were "code for Nazism.") There were demands for Wax's firing, or at least her removal from academic committees. But she survived.


More at the link
Posted by: badanov || 11/08/2018 00:14 || Comments || Link || E-Mail|| [336065 views] Top|| File under:
Trump makes me regret adopting my daughters
I feel sorry for the hatred this individual is pumping into her girls
See the article for links.

It's all the rehashed agenda items the Kommies, I mean, Democrats will be using ad nauseum.
[MarieClaire] Our daughters came home from China more than a decade ago. The first time their tiny feet touched American soil, we made a big deal of it. We were so happy about everything they'd inherit as newly minted Americans—our already head-over-heels love for them, every opportunity we could afford, and freedom from China's oppressive government and its controversial (and now somewhat lifted) one-child policy. The same policy that was, most likely, the very reason they were available to join our family half a world away.

But now I worry that we made a tragic mistake.


You did when you chose to be a mother.


I pulled those two beautiful babies away from a rising power and into a damaged democracy. I brought two girls of color into a society where it's clear that their word and their bodies are worth less than a man's—and where open, overt racism has become even more likely now than it was a decade ago. And unfortunately, my worries aren't exactly tinfoil-hat-wearing paranoia.


Sounds like tinfoil hat paranoia to me.


Two years ago, I brought my daughters to the voting booth with me, expecting that they'd witness the election of the very first woman president. Instead, we got a guy with multiple sexual allegations made against him, who backs candidates for the highest posts in the land who also have assault and molestation claims against them. #MeToo may have brought the conversation about sexual assault out into the open and helped clear the entertainment industry of some of the worst offenders, but the current administration seems far more willing to promote than prosecute the accused.

Trump promised during his campaign that he would roll back Roe v. Wade, and new Supreme Court justice Brett Kavanaugh's conservative judicial record makes it seem like he'd be just the man to help do it—no matter his protestations that he considers it "settled law." The idea that my daughters may lose the right to control what happens to their bodies—especially if they end up with a pregnancy that's the result of a sexual assault, or one that could do serious damage to their health—keeps me up at night.


Settled law is like jumbo shrimp. All the leftist precedents set in federal judiciary upset the settled law at the time, and so abortion will evolve as well. If a legal/societal issue keeps you up at night, you are in serious need of help. You should seek help, rather than writing vapid missives premised on dubious claims.


We are thinking of stockpiling of Plan B pills, just in case my daughters' right to choose what happens to their bodies disappears. And the irony isn't lost on me that just as China started to loosen up its one-child policy and allow women there more control over their decision to become a mother, my daughters may lose that right to choose here.


Good plan. No reason why society should suffer the demented hateful views you teach them.


We are only two years into Trump's administration, and even in our bright blue corner of the country, Asian people are accosted on the street by white people telling them to "go back to your own country." Trump's remarks against their birth country, China, grow ever angrier as the trade war continues. And as part of the Trump administration's war on brown and black people, every few weeks, there's another news story about an international adoptee being deported back to a country they don't remember, without a family or a safety net.

And so I fight and protest. I plan and protect. Like many of my fellow adoptive parents, I ordered a passport card for my teen, so she could prove her citizenship wherever she went. I double and triple checked our paperwork, and started hunting for a lawyer to do pricey readoptions so we could add a security-blanket layer of paper proof for our girls. And then I worry that a sheaf of papers can be invalidated with a stroke of a pen—and the government's brutal separation of child immigrants from their parents isn't exactly inspiring confidence.

I skip my daughter's soccer games to march and spend my nights volunteering to get out the vote. I divert money from their college funds toward campaigns that might help save our democracy. And on the very worst days, I start to look at what it would take to leave the country that I love, permanently. And my heart breaks just a little more.


I'm sure you reminded them that their experiences growing up are nowhere near as important as your personal political agenda.


I'd sacrifice everything for the sake of my daughters. I just never thought it would come to this.


One hopes your girls will use these experiences to be better mothers to their own children someday.
Posted by: badanov || 11/08/2018 00:02 || Comments || Link || E-Mail|| [336070 views] Top|| File under:
Who's in the News
30
[untagged]
5
Islamic State
2
Taliban
2
Hamas
1
Govt of Iran
1
Ansar Bayt al-Maqdis (IS)
1
Islamic Movement of Nigeria (Iran)
1
Antifa
1
Moslem Colonists
1
Sublime Porte
1
Commies
Bookmark
E-Mail Me
The Classics
The O Club
Rantburg Store
The Bloids
The Never-ending Story
Thugburg
Gulf War I
The Way We Were
Bio
Merry-Go-Blog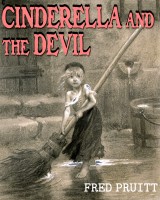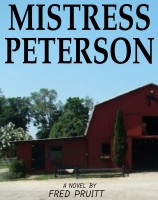 On Sale now!


A multi-volume chronology and reference guide set detailing three years of the Mexican Drug War between 2010 and 2012.

Rantburg.com and borderlandbeat.com correspondent and author Chris Covert presents his first non-fiction work detailing the drug and gang related violence in Mexico.

Chris gives us Mexican press dispatches of drug and gang war violence over three years, presented in a multi volume set intended to chronicle the death, violence and mayhem which has dominated Mexico for six years.
Click here for more information


Meet the Mods
In no particular order...


Steve White
Seafarious
tu3031
badanov
sherry
ryuge
GolfBravoUSMC
Bright Pebbles
trailing wife
Gloria
Fred
Besoeker
Glenmore
Frank G
3dc
Skidmark



Better than the average link...



Rantburg was assembled from recycled algorithms in the United States of America. No trees were destroyed in the production of this weblog. We did hurt some, though. Sorry.
3.231.217.107

Help keep the Burg running! Paypal: