Is the Pope Catholic?
[NATIONALREVIEW] By JOHN O'SULLIVAN
In which the author makes a good case, without actually coming out and saying so in so many words, that the 2100 year old church is again riddled with the adherents of everything the institution's supposed to be against.

Could Archbishop Lefebvre have been right, despite how nice Pope John XXIII seemed?

Is the church in need of a mass exorcism? It'd be easy to make jokes about watching the current head of the church spin around thirteen times and vomit Linda Blair, but it isn't really funny. The whole idea of having a (catholic) church is to have people paid to ponder full time the nature of right and wrong. I could be wrong, not being infallible like some people I know of, but global warming doesn't seem to be the stuff of salvation. Yet Chicago's archbishop commented:



"The pope has a bigger agenda. He's got to get on with other things, of talking about the environment and protecting migrants and carrying on the work of the church. We're not going to go down a rabbit hole on this."



That sort of talk makes your average Baptist or Free Methodist collapse in gales of laughter. The ghosts of Saint Augustine, Martin Luther, John Calvin, and John Knox are all audibly snickering.

I make no secret of being an Orthodox Agnostic. I have no idea whether there's an afterlife. I passed my allotted Threescore and Ten mark last year, so I'm getting kinda nervous about that. My expectation is that when The End does come my consciousness will simply go where it was before I was born, or maybe to where it was when I was two or three, wherever that was. If I reincarnate as someone (or something) else but don't remember my previous lives is it really me that's alive? Jews seem to get by okay without the promise of heaven or hell, so I guess I can. If God exists (the existence of everything is a good argument in favor), I still don't believe his ego is so small that he requires me to grovel on my knees and praise him like some Oriental potentate. God is not Erdogan.

Christians have different opinions about all that. The ideas of Heaven and Hell are outgrowths of the ideas of dualism, of Good versus Evil. If you're good your soul, which may or may not be the same as your animus, gets to go to heaven. If you're Actually Hitler or Himmler or Heydrich or one of those guys (not just Literally) then it's the hot place for you. Or cold. Dante said the innermost hell was colder than... ummm... hell.


That still leaves Roman Catholics with the problem of a polluted church, that's more concerned with Global Warming, what to wear for mass on Sunday, and how to raise bail for a few hundred rapacious priests here and there. If the guys who define Good and Evil are themselves evil, can you trust their definitions? If the Church has fallen on evil days and they hold an exorcism, who's going to be cast out? Beelzebub or Saint Michael? Can you be sure just because the College of Cardinals stops spinning around? Duality, see? The Zoroastrians put good and evil on the same level of strength. Lucifer thought they were right.

There are alternatives.

The actual Catholic Church consists of over twenty churches. The largest by population is the Roman Catholic, of course. The non-Roman Catholic Churches fit into one of six liturgical traditions: Alexandrian, Antiochene (or Syrian), Armenian, Byzantine, Maronite, and Chaldean. We have a Ukrainian Catholic Church right here in Baltimore. It follows the Byzantine tradition, which is similar to the Greek Orthodox. They acknowledge the Pope as primus inter pares, but they also maintain different liturgies, ignoring that infallibility thingy. I have no idea whether their priests and bishops like to diddle little boys and girls. I haven't heard of any cases, but I haven't been paying attention and their numbers are small enough that no one seems to have gone digging for dirt on them to destroy them as institutions.


If you're utterly sick of the Pope, and want more structure in your life than you'd get as an Episcopalian, a United Methodist, or some other National Council of Churches Sunday feel good club, there are the Orthodox churches -- Greek, Russian, Coptic and such. They don't consider the Bishop of Rome infallible and they treat with him as equals. No one is required to hop on the humanist slide. They all still retain the concepts of sin and redemption.
Posted by: Fred || 08/31/2018 00:00 || Comments || Link || E-Mail|| [6472 views] Top|| File under:
-Lurid Crime Tales-
Rudy Giuliani Sez Bruce Ohr Should Be Investigated For Possible Felony
[Daily Caller] Trump attorney Rudy Giuliani suggested the Department of Justice should investigate its own employee, Bruce Ohr, over payments his wife received from Fusion GPS, the opposition research firm that commissioned the Steele dossier.

Writing on Twitter, Giuliani questioned whether the Justice Department has opened an investigation into whether Ohr had a written waiver for his wife's work for Fusion GPS.

"What are the odds the DOJ or Mueller have begun an investigation of Bruce Ohr for violating 18 USC sec. 208? That's a federal felony unless he disclosed all facts to the DOJ and has a written waiver. How many of you know what that is?" Giuliani wrote.


Posted by: Besoeker || 08/31/2018 04:29 || Comments || Link || E-Mail|| [6477 views] Top|| File under:
Carter Page: The FBI ruined my sex life and more.
[NY Post] FBI surveillance of former Trump campaign advisor Carter Page cost him business, income and even his girlfriend.


Sleep with the dog, wake up with the.....


Page tells The Post that during the media barrage he faced in late 2016, he visited his girlfriend at her London flat, where she was "freaking out with the fake news about me."

"Talking with her later in the evening after dinner, she told me that she didn't want me staying there anymore, and that our relationship was over.

"So late that night," Page continued, "I booked a last-minute hotel reservation as part of this early chapter of the redefinition of my life."

Page believes the FBI's mole, professor Stefan Halper, was secretly spying on him as part of a "politically motivated" investigation of Team Trump, using fake sympathy to gain his trust ‐ all while fishing for dirt on Page's ties to Russia, where he'd worked as an energy consultant.


Halper the "mole" was he? Well, if you say so but are you sure you're not suffering a bout of projection ?


"I wouldn't be surprised if it turned out to be a trap," Page said.


Naval Academy grad and military intelligence officer was he ?
Posted by: Besoeker || 08/31/2018 03:00 || Comments || Link || E-Mail|| [6463 views] Top|| File under:
Kim Strassel: What Bruce Ohr Told Congress He warned the FBI that Steele had credibility problems. The bureau forged ahead anyhow.
[WSJ] To believe most media descriptions of Justice Department lawyer Bruce Ohr, he is a nonentity, unworthy of the attention President Trump has given him. This is remarkable, given that Mr. Ohr spent Tuesday confirming for Congress its worst suspicions about the Federal Bureau of Investigation's abuse of its surveillance and sourcing rules.

If Mr. Ohr is only now under the spotlight, it's because it has taken so much effort to unpack his role in the FBI's 2016 investigation of the Trump campaign. Over the past year, congressional investigators found out that Mr. Ohr's wife, Nellie, worked for Fusion GPS, the opposition-research firm that gave its infamous dossier, funded by the Hillary Clinton campaign, to the FBI. They then discovered that Mr. Ohr had numerous interactions of his own with Fusion chief Glenn Simpson and dossier author Christopher Steele, and that he passed on information from these talks to the bureau. So the G-men were being fed the dossier allegations from both the outside and the inside.


Commonly referred to as multi-source HUMINT reporting.


This week's news is that Mr. Ohr's deliveries to the FBI came with a caveat. Congress already knew that Mr. Ohr had been aware of Mr. Steele's political biases. In notes Mr. Ohr took of a September 2016 conversation with Mr. Steele, he wrote that the dossier author "was desperate that Donald Trump not get elected and was passionate about him not being president." Congressional sources tell me that Mr. Ohr revealed Tuesday that he verbally warned the FBI that its source had a credibility problem, alerting the bureau to Mr. Steele's leanings and motives. He also informed the bureau that Mrs. Ohr was working for Fusion and contributing to the dossier project.


By the way, is there any vital bits you'd like Nellie to plug into the document ?


Mr. Ohr said, moreover, that he delivered this information before the FBI's first application to the Foreign Intelligence Surveillance Court for a warrant against Trump aide Carter Page, in October 2016. Yet the FBI made no mention of this warning in the application, instead characterizing Mr. Steele as a "reliable" source. Nor does the application note that a senior Justice Department official's spouse was contributing to the dossier and benefiting financially from a document the FBI was using in an investigation. That matters both because the FBI failed to flag the enormous conflict and because Mr. Steele's work product potentially wasn't entirely his own.


Of course it wasn't entirely his own. Nellie Ohr and seniors at the FBI were his ghost writers.


No reference to Mr. Ohr‐direct or cloaked‐can be found in any of the four applications for Page warrants, according to those who have seen them. This despite his more than a dozen conversations with FBI agents over the course of the probe that addressed the content in and sourcing behind the surveillance applications. I'm told Mr. Ohr made clear that these conversations variously included all the heavyweights in the FBI investigation‐former lead investigator Peter Strzok, former FBI senior lawyer Lisa Page, and former Deputy Director Andrew McCabe. So senior people were very aware of his role, information and conflict.
Yes, I suppose you could call it a creative awareness.
All this is what Republicans are referring to when they hint that the Ohr interview provided solid evidence that the FBI abused the Foreign Intelligence Surveillance Act. "Before yesterday, we thought the FBI and DOJ had not disclosed material facts they were aware of in the FISA application. If Bruce Ohr testified truthfully, we now know that to be the case," Rep. John Ratcliffe of Texas tweeted Wednesday. (The Justice Department declined to comment, citing an inspector-general investigation.)

As for Mr. Ohr's interaction with the FBI, he told congressional investigators this week that while initially he reached out to the FBI, the bureau also later came looking for information about Mr. Steele. That outreach happened after the FBI had terminated Mr. Steele as a source in October 2016 for violating bureau rules about talking to media. So even after having been warned of Mr. Steele's motivations, even after having fired him for violating the rules, the FBI continued to seek his information‐using Mr. Ohr as a back channel. This surely violates the FBI manual governing interaction with confidential human sources.


In intelligence community parlance, Ohr became a 'cutout.'


That Mr. Ohr came shopping the Steele info should have on its own set off FBI alarm bells. Mr. Steele was already in direct contact with the FBI by early July. Why would Mr. Steele then go to work on a Justice Department source, and refunnel the same allegations to the bureau? The likely answer is that the Fusion crowd wanted to exert maximum pressure on the FBI to act. Had the FBI bothered to try to find out what was behind such a pressure campaign, it might have stumbled upon the obvious answer: politics.


Why settle for one source payment when you can have multiple payments ?


Unless it didn't care. The evidence continues to mount that the FBI didn't want to know about bias, or about conflicts of interest, or about the political paymasters behind the dossier‐and it certainly didn't want the surveillance court to know. It wanted to investigate Donald Trump.
Posted by: Besoeker || 08/31/2018 01:07 || Comments || Link || E-Mail|| [6463 views] Top|| File under:
Africa Subsaharan
Apartheid In Black And White: Truth About The Afrikaner, Part 1
[Mercer at Townhall] In a recent translation of Tacitus' Annals, a question was raised as to whether "there were any 'nations' in antiquity other than the Jews." Upon reflection, one suspects that the same question can be posed about the Afrikaners in the modern era.

In fact, in April of 2009, former South African President Jacob Zuma infuriated the "multicultural noise machine" the world over by stating: "Of all the white groups that are in South Africa, it is only the Afrikaners that are truly South Africans in the true sense of the word. Up to this day, they [the Afrikaners] don't carry two passports, they carry one. They are here to stay."

Indeed, the Afrikaners fought Africa's first anticolonial struggles, are native to the land and not colonist in any normal sense. Yet the liberal world order has only ever singled out Afrikaners for having established apartheid, considered by the Anglo-American-European axis of interventionism to be "one of the world's most retrogressive colonial systems."

However, while the honing of apartheid by the Afrikaner National Party started in 1948, after Daniel Malan assumed the prime minister's post, elements of the program were part of the policy first established in 1923 by the British-controlled government.

There was certainly nothing Mosaic about the maze of racial laws that formed the edifice of apartheid. The Population Registration Act required that all South Africans be classified by bureaucrats in accordance with race. The Group Areas Act "guaranteed absolute residential segregation." Pass laws regulated the comings-and-goings of blacks (though not them alone), and ensured that black workers left white residential areas by nightfall.

Easily the most egregious aspect of flushing blacks out of white areas was the manner in which entire communities were uprooted and dumped in bleak, remote, officially designated settlement sites‐ "vast rural slums with urban population densities, but no urban amenities beyond the buses that represented their slender lifelines to the cities."
Posted by: Besoeker || 08/31/2018 06:59 || Comments || Link || E-Mail|| [6463 views] Top|| File under:
The Grand Turk
EU must help heal the sick man of Europe
by Joschka Fischer

[ARABNEWS] One of the great geopolitical issues in 19th century Europe


...also known as Moslem Lebensraum...


was the so-called Eastern Question. The Ottoman Empire, then known as the "sick man of Europe," was rapidly disintegrating, and it remained to be seen which European power would succeed it. When the self-annihilation of World War I finally arrived, it was no coincidence that it emanated from the Balkans ‐ the geopolitical playground for the Ottoman, Austro-Hungarian and Russian empires.

Continued on Page 49
Posted by: Fred || 08/31/2018 00:00 || Comments || Link || E-Mail|| [6464 views] Top|| File under: Sublime Porte
Home Front: Politix
Clinton lawyer Bob Bennett backs Judge Kavanaugh's appointment
[Politico] President Donald Trump's Supreme Court nominee Brett Kavanaugh has picked up an unlikely endorsement: a nod from from Bob Bennett, a lawyer to President Bill Clinton during the Monica Lewinsky controversy two decades ago.

Bennett, who represented Clinton in the civil sexual harassment suit that ultimately led to his impeachment, sent an effusive letter Tuesday paying tribute to Kavanaugh's legal acumen and his personal character.

"I first crossed paths with Brett in the mid-1990s, when we found ourselves lined up on opposite sides of the decade's biggest legal battle. At the time, I was serving as President Clinton's personal lawyer in the Paula Jones case. Brett had just joined the Office of Independent Counsel under Ken Starr, then investigating the President," Bennett recalled.

Bennett, a veteran D.C. litigator, said he and Kavanaugh ultimately became close despite being at odds in that searing and hyperpublicized legal battle.

"That hardly seems like the winning recipe for a close friendship. Much like politics, litigation often brings out people's worst tribal instincts, and the temptation to view your opponent as a villain can be especially overwhelming when the stakes are high. Despite being on opposite sides of the Starr investigation, however, Brett and I managed to avoid falling prey to that trap," Bennett wrote to Senate Judiciary Committee Chairman Chuck Grassley and the panel's ranking member, Sen. Dianne Feinstein. "Brett's integrity quickly won me over, and we became close friends despite our differences (and the differences between the Presidents we served)."
Posted by: Besoeker || 08/31/2018 04:11 || Comments || Link || E-Mail|| [6465 views] Top|| File under:
Did Sarah Palin really deserve that?
[American Thinker] I can't think of anything more spiteful or "mean-spirited" than the exclusion of former vice presidential candidate Sarah Palin from the funeral of the late Sen. John McCain.

According to Breitbart News, not only was she not asked to come to any of the numerous McCain events where she could have been present, but she was actually asked to stay away.

Who the hell did that?


Maverick and the family, who else ?
Posted by: Besoeker || 08/31/2018 03:25 || Comments || Link || E-Mail|| [6479 views] Top|| File under:
Israel-Palestine-Jordan
Why is Abbas staunchly opposed to a possible Israel-Hamas ceasefire deal?
[IsraelTimes] PA chief doesn't want to see the terror group that threw his Authority out in 2007 legitimized as ruler of the Strip

Israel and

Hamas, one of the armed feet of the Moslem Brüderbung millipede,

have reportedly been indirectly negotiating a ceasefire deal in recent weeks through the Egyptian General Intelligence Services and United Nations


...an organization originally established to war on dictatorships which was promptly infiltrated by dictatorships and is now held in thrall to dictatorships...


Special Envoy to the Middle East Peace Process Nikolay Mladenov.

While the parties have not agreed on final terms ‐ and there is no certainty that they will ‐ a number of reports have mentioned that such a deal would provide for the end of violence and tensions in the border region between

Gazoo

and Israel for a set period of time, a significant easing of Israel's blockade on the Hamas-run Strip, and hundred of millions of dollars of investment in development projects in the territory.

Many Paleostinians in

Gazoo

, who have suffered through overwhelmingly inadequate hours of available electricity, excessively dirty drinking water, acutely high rates of unemployment and an overall dire humanitarian crisis, hope the possible agreement will come to fruition.

For Paleostinian Authority President the ineffectual Mahmoud Abbas

... a graduate of the prestigious unaccredited Patrice Lumumba University in Moscow with a doctorate in Holocaust Denial...


, however, the prospect of a long-term ceasefire between Israel and Hamas is anything but desirable.

"Over my dead body, there will be a ceasefire between Israel and Hamas," Abbas has said, an unnamed senior Fatah official told Israel's Channel 10 on Tuesday.

One reason Abbas staunchly opposes such a deal is because he wants the PA to be in control of

Gazoo

before it is achieved.

"It is not possible to talk about a ceasefire before we achieve reconciliation," Hussein al-Sheikh, a close confidant of Abbas and Fatah Central Committee member, told PA television on Monday evening.

What al-Sheikh means by his comments is that no ceasefire deal can precede the implementation of an internal Paleostinian reconciliation agreement which includes the PA retaking control of

Gazoo

.

Hamas has controlled

Gazoo

since it forcibly ousted the Fatah-dominated PA in 2007. While Fatah and Hamas have signed deals to bring

Gazoo

under one government, they have repeatedly failed to implement them.

"The PA is the only party that has the legitimacy to oversee the development of

Gazoo

," a senior Fatah official, who spoke on the condition of anonymity, told The Times of Israel. "Neither the Paleostinian leadership nor the international community can allow for a party that illegally took over

Gazoo

to manage the development of it... Otherwise the divide between the West Bank and

Gazoo

will be further cemented."

Another reason Abbas strongly stands against a possible ceasefire accord is that he believes the PLO alone should negotiate it.

"The PLO is the only party that can negotiate on behalf of the Paleostinian people," said Ahmad Majdalani, a PLO Executive Committee member. "We are not against a ceasefire. In fact, we support a ceasefire, but the PLO must negotiate it. Hamas has no legitimacy to conclude it."

Abbas and the Ramallah-based Paleostinian leadership often repeat the idea that the PLO "is the sole, legitimate representative of the Paleostinian people."

A ceasefire deal between Israel and Hamas, which is not a member of the PLO, would appear to challenge that notion. It would seem to show that Israel and some members of the international community are prepared to work with Hamas and bypass the PLO and PA when dealing with

Gazoo

.

A ceasefire deal would seem to isolate Abbas in

Gazoo

, while legitimizing Hamas and its rule in the Strip, which he has bitterly fought since the group seized control of the territory.

"It is either the PLO that negotiates the deal or no one," the senior Fatah official said.
Posted by: trailing wife || 08/31/2018 00:32 || Comments || Link || E-Mail|| [6467 views] Top|| File under: PLO
Syria-Lebanon-Iran
Iranian expansionism likely to be first victim of US sanctions
[ARABNEWS] The new sanctions against Iran are technically imposed by only one country: The US. However,


ars longa, vita brevis...


because Washington has threatened to impose secondary sanctions on countries that do not abide by them, most other countries will likely comply. As a result, the effect of the sanctions is a global denial of economic activity with Iran. Nevertheless, it is vital to understand that these sanctions are actually the work of just one country and as such are intended to pursue the interests of that country.

The primary interest of the US vis-a-vis Iran is to prevent it from becoming a nuclear power. It is now abundantly clear that Iran has desired nuclear weapons technology for some time. The US considers this possibility to be a direct threat to the safety of the country and its people, as well as a threat to America's Middle East allies. There is the fear that this technology, in the hands of a revolutionary Iranian regime, would be used to further destabilize the region, impose Iran's will, and possibly empower terrorist organizations. However,
Continued on Page 49
Posted by: Fred || 08/31/2018 00:00 || Comments || Link || E-Mail|| [6465 views] Top|| File under: Govt of Iran
Does an organized opposition to Tehran regime exist?
[ARABNEWS] When it comes to Iran's opposition and dissidents, the regime has long been investing significant political and financial capital in running covert disinformation campaigns, propagating fake news, and misleading the public, both domestically and globally.

The Iranian regime and its loyalists have capitalized on disseminating several key arguments and narratives. Some of these arguments include: There exists no opposition against the Islamic Theocratic Republic; if there are any oppositional groups, they are scattered, trivial, weak and unorganized; those who oppose the Islamic Theocratic Republic are "monafeghin" ‐ hypocrites, or betrayers.

Mastering the skill of creating inflammatory mantras, the regime has also coined slogans against the opposition, such as "marg bar monafeghin," meaning "death to the hypocrites."

There are several objectives behind such efforts by the ruling mullahs. The theocratic establishment is trying to delegitimize its opposition, to divide and conquer, as well as to project to the international community that no credible and legitimate alternative to the Islamic Theocratic Republic exists.

As a result, the regime seeks to illustrate that the only option for the Iranian people and the international community is to accept the current political rule. To debunk the regime's fallacy, one issue ought to be addressed adequately: Is there an organized and robust Iranian opposition?

In order for an oppositional group, or any political organization or social movement, to be considered formidable and legitimate, it ought to meet several critical characteristics. These include: Having strong leadership; sociopolitical and socioeconomic influence; clear objectives; written rules; transparency; inclusiveness and accountability; enjoying considerable support from various sectors; launching effective and dynamic campaigns; having dedicated and active followers; being organized into clear organizational divisions; and being politically and financially independent from outside influence and interests.

Regardless of whether some may agree or disagree with the mission of a particular political organization, if the party has these qualities then it is undoubtedly strong and influential.

After the extensive research I have conducted based on the aforementioned factors, when it comes to Iran's opposition, one group appears to meet these characteristics: The National Council for Resistance of Iran (NCRI). In other words, the Iranian regime's argument that there exists no organized opposition is totally inaccurate.

In terms of sociopolitical and socioeconomic influence, as well as organizational qualities and support from people, the NCRI does wield a noticeable amount of power. Every year, the NCRI organizes the world's largest gathering of those who advocate freedom and democracy in Iran. The mass "Free Iran" rally is held in

Gay Paree

every year.

The event attracts tens of thousands of people, who come together from all around the world in order to make their voices heard, and in the hope of freeing and liberating their homeland. They rally and demand regime change in Iran, advocating for a democratic, non-extremist, pluralistic, and non-fundamentalist government.

Posted by: Fred || 08/31/2018 00:00 || Comments || Link || E-Mail|| [6464 views] Top|| File under: Govt of Iran
Home Front: Culture Wars
DOJ Sides with Plaintiffs Alleging Harvard Discriminates against Asians
[National Review] The Department of Justice (DOJ) filed a statement of interest on Thursday in defense of the plaintiffs suing Harvard University for allegedly discriminating against Asian applicants.

DOJ attorneys argued there is substantial evidence to support the plaintiffs' claim that Harvard unfairly, and illegally, disadvantages Asian applicants by consistently attributing to them a lower "personal rating," in an effort to detract from their academic performance and test scores, which in isolation would qualify them for admission.

"The evidence, moreover, shows that Harvard provides no meaningful criteria to cabin its use of race; uses a vague 'personal rating' that harms Asian-American applicants' chances for admission and may be infected with racial bias; engages in unlawful racial balancing; and has never seriously considered race-neutral alternatives in its more than 45 years of using race to make admissions decisions," the attorneys wrote.

The lawsuit against Harvard, which has gained substantial national media attention in recent months, was filed in 2014 by Students for Fair Admissions, a nonprofit comprising Asian students rejected from Harvard and other interested parties.

While Harvard has argued that its "personal rating" score is determined independent of race and takes into account a number of social factors, plaintiffs have questioned why Asians consistently score lower on the metric than their counterparts of other races.

The DOJ suggested the discrepancy is likely the result of a racial bias that holds Asians are less "likeable."
Posted by: Besoeker || 08/31/2018 04:01 || Comments || Link || E-Mail|| [6468 views] Top|| File under:
Who's in the News
43
[untagged]
5
Govt of Iran
3
Islamic State
3
Commies
2
Govt of Syria
2
al-Nusra
2
Govt of Iran Proxies
2
Govt of Pakistan
2
Houthis
2
Human Trafficking
2
Moslem Colonists
1
Salafists
1
Sublime Porte
1
Arab Spring
1
Taliban
1
PLO
1
Govt of Qatar (MB)
1
Govt of Iraq
1
Hamas
Bookmark
E-Mail Me
The Classics
The O Club
Rantburg Store
The Bloids
The Never-ending Story
Thugburg
Gulf War I
The Way We Were
Bio
Merry-Go-Blog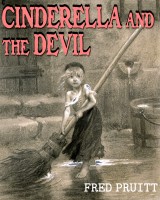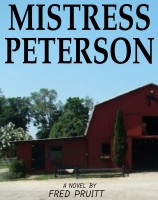 On Sale now!


A multi-volume chronology and reference guide set detailing three years of the Mexican Drug War between 2010 and 2012.

Rantburg.com and borderlandbeat.com correspondent and author Chris Covert presents his first non-fiction work detailing the drug and gang related violence in Mexico.

Chris gives us Mexican press dispatches of drug and gang war violence over three years, presented in a multi volume set intended to chronicle the death, violence and mayhem which has dominated Mexico for six years.
Click here for more information


Meet the Mods
In no particular order...


Steve White
Seafarious
Pappy
lotp
Scooter McGruder
john frum
tu3031
badanov
sherry
ryuge
GolfBravoUSMC
Bright Pebbles
trailing wife
Gloria
Fred
Besoeker
Glenmore
Frank G
3dc
Skidmark
Alaska Paul



Better than the average link...



Rantburg was assembled from recycled algorithms in the United States of America. No trees were destroyed in the production of this weblog. We did hurt some, though. Sorry.
34.239.170.169

Help keep the Burg running! Paypal: