-Lurid Crime Tales-
China and Clinton Emails: Chinese money laundry ?
BLUF:


[American Thinker] What if this wasn't actually a hack? Instead, what if Mrs. Clinton allowed the Chinese to access her server, knowing full well that she was giving a foreign adversary full access to communications at the highest levels of the U.S. government?

Why would she do that? Conspiring with a foreign government or serving as an agent of that government is highly illegal. How ironic if Mrs. Clinton is doing what the Deep State and the media are accusing president Trump of having done. That's called projection.

Given the Clintons' pattern of behavior, one must assume they were being paid for giving the Chinese access. This is just another form of "pay to play." Mrs. Clinton would be paid not directly, but instead through her money laundromat, the Clinton Foundation.



Related: Daily Caller - FBI Refuses To Confirm or Deny IGIC Warned of Clinton Server Intrusion
Posted by: Besoeker || 08/30/2018 05:17 || Comments || Link || E-Mail|| [6460 views] Top|| File under:
Africa Subsaharan
South Africa's Afriforum and Trump's kiss of death
[Aljazeera] Donald Trump's comments referring to "large scale killings" of white farmers in South Africa last week may have mobilised the lunatic fringe in America and served the US president's narrow racist interests, but in South Africa, they backfired for the organisation that claims it "played a role" in his tweet.

Trump is held in such low regard among reasonable people outside the US that his endorsement signalled a setback for Afriforum, the fascist organisation that toured the US and the UK earlier this year in a bid to call attention to what it calls "the plight" of white farmers.



Afriforum website found here.
Posted by: Besoeker || 08/30/2018 06:03 || Comments || Link || E-Mail|| [6504 views] Top|| File under:
Forget the previous 40,000 years - How progressive neo-colonialism seeks to keep Africans in poverty
[Washington Examiner] There are 640 million people in Africa who have no access to electricity. And extreme environmentalists in the West aren't pleased with the methods Africans are using to lower that number.

A recent report from the group Oil Change International laments the progress African nations are making in utilizing more fossil fuels, in part thanks to funds from China and the World Bank Group.

Many countries in Africa are confronted with issues of energy production. Algeria and South Africa have reserves of shale gas ‐ much cleaner than coal ‐ which could be extracted via fracking.

Affordable energy is the lifeblood of a healthy and growing economy, yet Oil Change International would rather Africa not develop its own affordable energy, despite the benefits for these needy countries. The group describes oil, gas, and coal as sources of "global warming, human rights abuses, war, national security concerns, corporate globalization, and increased inequality." Unfortunately, even the United Nations warns against shale gas extraction in Africa ‐ empowering environmentalists in their opposition.

In short, left-wing First World activists want to govern Africa their way ‐ heaven forbid they give way to what the locals want.

And it's not just with energy. Food is another area. Hunger and starvation affect an estimated 230 million Africans. One success in the United States has been the advent of genetically modified crops, which can be bred for traits such as drought resistance. But this technology is also the bane of ideological environmentalists, who view it as tinkering with nature.

Genetically modified crops have struggled to maintain a foothold in Africa, despite their ability to help alleviate the famine, pest, and disease issues that ravage the continent. One environmentalist group, ActionAid, has a hand in poisoning the debate through its scare tactics directed at Africans. Representatives have warned of the "serious risks" accompanying genetically modified crops and claimed the crops would surrender the African farmer's "sovereignty over the food system to the corporates."

However, multinationals are not attempting to control the food supply. A representative of one biotech firm clarifies that their work is being done for the public good. "We put the technology in open pollinated plants so that the farmers can save their seed, do their own crosses. There isn't going to be a tech fee or royalty associated with it."

After Zambia's president declared genetically modified food as "poison" and banned genetically modified food relief received from other countries, the country endured a famine. A significant example, this should encourage environmentalists to consider human lives the next time they make their recommendations.

The Left's paternalism also extends to wildlife management.

Recently, strident animal liberation groups, led by PETA and the Humane Society of the United States, were in uproar over a Trump administration decision to allow the import of a small number of safari trophies, reversing an Obama-era ban.

Safari hunts are a controversial topic. At first glance it seems counterintuitive, but trophy hunting has actually been beneficial to conservation efforts in Africa. A century ago, the white rhino population of South Africa was pushed to the brink of extinction and then carefully brought back up to 800. Subsequently, managed trophy hunting was introduced, creating an incentive for landowners to have rhinos on their land and increase and protect their habitat. If there's no reason to protect them, many Africans view animals we love ‐ elephants, lions, etc. ‐ as pests that destroy crops and prey on livestock.

Today, there are 20,000 white rhinos in South Africa ‐ one of the biggest conservation success stories on the continent. If PETA had its way, this never would have happened.

Africa has suffered a great deal due to its history of being at the mercy of colonial powers. Today's Left, with its twisted and patronizing form of neocolonialism, think they know what's best for Africa and want to impose their vision on the continent.

But Africans deserve the right to self-determination, free of misguided Western do-gooders.
Posted by: Besoeker || 08/30/2018 05:44 || Comments || Link || E-Mail|| [6500 views] Top|| File under:
Arabia
When the Brotherhood's 'bankrupt' speaks!
[ENGLISH.ALARABIYA.NET] Yusuf al-Qaradawi
...crackpot Egyptian Islamist theologian. He is best known for his program Shariah and Life on Al Jazeera, with an estimated audience of 60 million kindred souls worldwide. He is also well-known for IslamOnline, which occasionally advocates things like slavery and thumping the old lady with a rod no thicker than an inch, and has published more than 120 books, including Islam: The Future Civilization. Joe has long had a prominent role within the intellectual leadership of the Moslem Brüderbund. Some of his views have been controversial in the West, though less so among the rubes of the Mysterious East, and he was refused entry to the United Kingdom in 2008. In 2004, 2,500 Muslim academics from Saudi Arabia, Iraq and from the Palestinian territories condemned him, and accused him of giving Islam a bad name....

has no achievement of note to brag about despite his old age. His career in politicizing religion is filled with what's shameful and with atrocities as well as with creating crises and deceiving the credulous with his fatwas (religious edicts).

This year's Hajj (1439H) provided an opportunity for exposing more of the contradictions of Qaradawi, who considers himself the godfather of the

Moslem Brüderbund

whose schemes, proposals, lies and truth as a terror group has been exposed.
Continued on Page 49
Posted by: Fred || 08/30/2018 00:00 || Comments || Link || E-Mail|| [6470 views] Top|| File under: Muslim Brotherhood
Economy
What Chick-Fil-A is planning to do with it's employees during a remodel says everything about what it stands for
[Daily Caller] A Plainfield, Indiana Chick-fil-A owner plans to keep his employees busy even while the store is being remodeled this fall ‐ by paying them to do community service.

The restaurant will be closed for the remodel from the end of September through sometime in November, but its 100 employees will be "deployed throughout the area, serving with non-profit organizations including schools, parks and recreation, and Active Grace, a center that helps the homeless transition back to work," Fox 59 reports.

To owner Chris Spires, it's just a way to give back to a community that has given so much to him.

"For the past 14 years, I have served the Plainfield community side by side with some amazing Team Members," Spires told Fox 59. "The support of our amazing community is the reason we are able to expand and renovate our restaurant. We are thrilled to spend some time while we are closed supporting organizations that make Plainfield and the surrounding areas such a wonderful place to live and do business."
Posted by: Besoeker || 08/30/2018 09:44 || Comments || Link || E-Mail|| [6462 views] Top|| File under:
Guess Who Just Paid For Wall? Mexico!
BLUF:


[Townhall] While we don't know all the details yet, I guarantee this new trade deal will save us tens of billions, perhaps hundreds of billions of dollars over the next decade. Since the wall with Mexico costs about $25 billion, Trump just forced Mexico (whether they know it or not) to pay for the wall. Once again, Trump accomplished what establishment politicians of both parties said could never be done.

But with Donald J. Trump there are no such words as "never" or "impossible."Trump has chutzpah. Trump has cajones. Trump aims for the moon. Trump is combative and aggressive. Trump is driven to do what others say cannot be done. Trump is an eternal optimist. He accepts nothing less than #WINNING. I call those traits "The Trump Rules." He proves they work every day!

You can bet he's gotten Mexico to pay for the wall- his No. 1 promise of the election. You can bet we will now begin building the wall. Just as I knew his popularity would go up after the terrible week of guilty pleas and nonstop media assaults last week.

Writing a book on the remarkable, one-in-a-billion "Trump Rules of Success" is easy. The book just keeps writing itself. Every week comes a new victory none of Trump's critics ever believed possible. Trump just keeps writing the book for me!

Thank you, Mr. President. You really are THE GREATEST!
Posted by: Besoeker || 08/30/2018 04:18 || Comments || Link || E-Mail|| [6464 views] Top|| File under:
Home Front: Politix
Barack Obama in 2008: Both Parties 'Have Monkeyed Around With Elections'
[Breitbart] Barack Obama warned supporters that politicians had "monkeyed around" with elections, during a campaign speech at Kent State University in New Philadelphia, Ohio, on September 3, 2008.

Then-Senator Obama (D-IL) said (0:29 in the video below): "I come from Chicago. It's not as if it's just Republicans who have monkeyed around with elections in the past. Sometimes Democrats have, too. You know, whenever people are in power, they have this tendency to try to tilt things in their direction."

Obama called for establishing a "voting rights division" within the Department of Justice (DOJ) to combat "voter fraud" and what he said were efforts to "discourage people to vote."

On Wednesday, Florida Republican gubernatorial nominee Rep. Ron DeSantis (R-FL) advised Floridians not to "monkey this up" by selecting a "socialist agenda" via a Democrat governor.

News media outlets such as The Hill and CNN framed the comment as racial, given that DeSantis's Democrat opponent, Andrew Gillum, is black.


Emphasis added.
Posted by: Besoeker || 08/30/2018 08:33 || Comments || Link || E-Mail|| [6503 views] Top|| File under:
Syria-Lebanon-Iran
Ahmadinejad's preoccupation with Serena Williams outfit
[ENGLISH.ALARABIYA.NET] The histrionics of former Iranian president Mahmoud Short Round Ahmadinejad never end with the most recent one being his glorious defense of tennis player Serena Williams' right to wear the full-length skin-tight black cat-suit.

The French Tennis Federation deemed it as dress code violation and said it would no longer be allowed at the next French Open tennis tournament.

Ahmadinejad, who while delivering an address at the UN, famously said that Imam Mahdi appeared to him and he was surrounded by a halo of light, wrote on Twitter: "Why is the French Open disrespecting Serena Williams?"

He then added the more important message: "Unfortunately some people in all countries including my country haven't realized the true meaning of freedom."

One of the last things one can believe is that a Khomeini project, that has been so deeply immersed in his ideology, since early days, cares about the freedom of women in

La Belle France

or America.

This is a joke that cannot be taken seriously. It is as if you believe that ISIS's Baghdadi cares about protecting white dolphins or black seals in the North Pole from being hunted.

The truth remains that the former Iranian president is not preoccupied with the design and color of Serena's outfit, the African-American tennis player, but with arguing with the authorities.

He has decided to shift to the role of the opposition figure and the people's hero and ride the wave of popular anger against corruption and decline of the Iranian authority, beginning with the Supreme Leader Khamenei himself.

Prior to that, Ahmadinejad posted a video calling on Iranian President Hassan Rouhani to resign. "Mr. Rouhani, the people do not accept you. You, the fundamentalists and the reformists are all accomplices in what's happening."

Posted by: Fred || 08/30/2018 00:00 || Comments || Link || E-Mail|| [6483 views] Top|| File under: Govt of Iran
Government
The Rule of Law Is a Sick Joke
[Townhall] t's adorable when people talk about the rule of law. OK, let's assume that Donald Trump broke the law under some bizarrely convoluted interpretation of the hateful and unconstitutional (in a world where our Constitution was properly understood) thicket of campaign finance statutes that somehow makes the guy who is being extorted a criminal for paying off the aging bimbos shaking him down. Why should we care? Because we don't care. MSNBC can howl "impeachment" 300 times an hour and we still won't care. Even if this was an actual crime and Donald Trump was guilty of it, we don't care. Did he illegally pay off weather-beaten pole-clinger Stormy and also the one from Playboy who was actually hot? Don't care.

The climate scam is derailed, ISIS is dead, and then we got Gorsuch, Grennell, and a great economy. Those things we care about. Trump 2020, jerks.

"Buh buh but, the rule of law!" howl the feckless Fredocon swabbies on the decks of the sinking S.S. Conservative, Inc. We've really disappointed them this time. Heck, we haven't seen Mitt Romney so upset since Candy Crowley stuffed him into a vinyl gimp suit and led him around the debate stage on a leash.
Posted by: Besoeker || 08/30/2018 04:21 || Comments || Link || E-Mail|| [6463 views] Top|| File under:
Who's in the News
33
[untagged]
7
Islamic State
5
Govt of Iran
3
Govt of Pakistan
3
Sublime Porte
2
Commies
2
al-Shabaab (AQ)
2
al-Nusra
2
Taliban
1
Houthis
1
Ansar Bayt al-Maqdis (IS)
1
Moslem Colonists
1
Muslim Brotherhood
1
Govt of Iraq
1
Govt of Pakistain Proxies
1
Tehreek-i-Labbaik Pakistan
Bookmark
E-Mail Me
The Classics
The O Club
Rantburg Store
The Bloids
The Never-ending Story
Thugburg
Gulf War I
The Way We Were
Bio
Merry-Go-Blog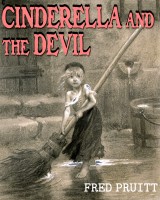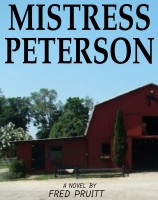 On Sale now!


A multi-volume chronology and reference guide set detailing three years of the Mexican Drug War between 2010 and 2012.

Rantburg.com and borderlandbeat.com correspondent and author Chris Covert presents his first non-fiction work detailing the drug and gang related violence in Mexico.

Chris gives us Mexican press dispatches of drug and gang war violence over three years, presented in a multi volume set intended to chronicle the death, violence and mayhem which has dominated Mexico for six years.
Click here for more information


Meet the Mods
In no particular order...


Steve White
Seafarious
Pappy
lotp
Scooter McGruder
john frum
tu3031
badanov
sherry
ryuge
GolfBravoUSMC
Bright Pebbles
trailing wife
Gloria
Fred
Besoeker
Glenmore
Frank G
3dc
Skidmark
Alaska Paul



Better than the average link...



Rantburg was assembled from recycled algorithms in the United States of America. No trees were destroyed in the production of this weblog. We did hurt some, though. Sorry.
3.236.52.68

Help keep the Burg running! Paypal: