-Lurid Crime Tales-
Chicago Cardinal: Global Warming, Migrants Are 'Bigger Agenda' than Sex Abuse
[Breitbart] Cardinal Blase Cupich, the Archbishop of Chicago, has downplayed bombshell allegations that Pope Francis knowingly rehabilitated an abusive American cardinal, saying the pope has a "bigger agenda" to worry about, such as protecting the environment and migrants.

In a television interview with NBC News, Cardinal Cupich commented on a recent 11-page statement by Archbishop Carlo Maria Viganò, former papal nuncio to the United States, that alleges a series of misdeeds by high-ranking Catholic prelates, including Pope Francis himself.

"The pope has a bigger agenda. He's gotta get on with other things, of talking about the environment and protecting migrants and carrying on the work of the Church," Cardinal Cupich said.

"We're not going to go down a rabbit hole on this," he added.
Posted by: Besoeker || 08/29/2018 05:33 || Comments || Link || E-Mail|| [6514 views] Top|| File under:
FBI, DOJ Used Their Own Press Leaks to Further Investigations
[Breitbart] Tuesday on Fox News Channel's "America's Newsroom," Rep. Mark Meadows (R-NC) accused people at the Department of Justice and FBI of giving "information to the media," and then using those media report to "justify further investigations."

When asked if the FBI and DOJ leaked info to the press and then use those stories to justify FISA warrants, Meadows said, "I believe they did. We know that some people at the Department of Justice and FBI actually gave information to the media then the stories were reported, then they use those reports to justify further investigations. That is like saying we are going to incriminate on one hand and be the jury on the other. It just doesn't work that way."
Posted by: Besoeker || 08/29/2018 05:20 || Comments || Link || E-Mail|| [6488 views] Top|| File under:
China-Japan-Koreas
Is China Repeating Germany's World War I Mistakes?
h/t Instapundit


[NationalInterest] At a recent show of Chinese naval might in the South China Sea, President Xi Jinping called for China to acquire a world-class navy, declaring to the assembled officers and crews that there has never been a more urgent need for the country to possess a powerful fleet. This demonstration of naval power was the largest ever put on display by the People's Republic of China: forty-eight surface warships and submarines, including the aircraft carrier Liaoning, along with seventy-six aircraft, all paraded on review before the Chinese leader.

What better way than this rousing display of naval might to boost the dream of a resurgent China, determined to play the role of a rising great power on the world stage, as well as rally popular nationalist support for the regime? A line of powerful warships steaming confidently ahead in formation and fast planes streaking overhead certainly makes for great theater. Standing tall at center stage of this spectacle, Xi took the fleet's salute. He delivered his lines, posing as the heroic warrior dressed in military uniform‐the lead actor to be reckoned with in an unfolding grand historical drama involving the fate of nations.

There were echoes in his speech of a similar call to national greatness by the leader of an earlier aspiring world power. At the turn of the twentieth century, Kaiser Wilhelm II proclaimed that his country had an urgent need for a naval buildup to counter the British Royal Navy in its drive to find a "place in the sun." Along with Admiral von Tirpitz, the Kaiser championed the Reich's effort to become a great sea power, taking the lead in calling upon the German people to build a mighty navy.

...Germany's rulers believed that their navy would act to deter Britain from contesting German political ambitions on the world stage. London would back down in any confrontation with Berlin rather than risk losing a war at sea and, along with it, the British Empire. Britain would eventually come to recognize that it made better strategic sense to appease the rising German super-state and, hence, avoid defeat and avert the collapse of British power. With Britain cowering on the sidelines offshore, Germany could then seize the strategic initiative, overturn the international balance of power and emerge as Europe's overlord. Or, at least, that tale of future greatness was what Germany's leaders told themselves and looked forward to happening.

...But history did not unfold according to this triumphant nationalist narrative being written by the regime in Berlin. Alarmed by Germany's naval buildup, Britons took countering steps to provide for their security. The resulting naval arms race riveted the world's attention.

...Today, as did the leaders of Imperial Germany a century ago, China's rulers view a naval buildup as a precondition for furthering their geopolitical ambitions on the world stage. Economic development and increased armaments go hand-in-hand to rising challengers who harbor dreams of remaking the international system in their own image. New policy guidance from Beijing states, "the traditional mentality that land outweighs sea must be abandoned." China's naval buildup is an extraordinary manifestation of Beijing's commitment to challenge American leadership on the maritime commons and in world politics. Channeling his inner Kaiser Wilhelm, Xi calls on China's navy to "aim for the top ranks in the world. . . . Building a strong and modern navy is an important mark of a top ranking global military."
Posted by: g(r)omgoru || 08/29/2018 03:24 || Comments || Link || E-Mail|| [6465 views] Top|| File under: Commies
Economy
Aluminum Mill to Bring 550 Jobs Back to Kentucky Town Crippled by Free Trade
[Breitbart] The people of Ashland, Kentucky will see 550 high-paying jobs come back to their small community thanks to a new aluminum mill that is set to open in 2020.

Braidy Industries is opening a new aluminum mill in the northeast Kentucky region after President Trump implemented a ten percent tariff on imported aluminum to protect American industry and jobs.

The aluminum mill, known as Braidy Atlas, will employ about 550 workers and is set for its first production in a just a couple years, where it will be the world's lowest cost aluminum plant, according to Kentucky Today. Already, Braidy Atlas executives say their first seven years of aluminum production are sold out.

Likewise, the Ashland aluminum mill will be the world's most technologically advanced plant in the world and will have a production line that stretches 104 inches long. This will make it the widest aluminum mill in all of North America.

The new aluminum mill is a fresh start and much needed for the small community of Ashland. In 2016, during President Obama's administration, AK Steel laid off 633 American steelworkers who were forced to claim unemployment.
Posted by: Besoeker || 08/29/2018 05:29 || Comments || Link || E-Mail|| [6521 views] Top|| File under:
Mexico deal shows Trump's trade strategy succeeding brilliantly
President Trump is following through on his promise to restructure the framework of U.S. foreign trade, and his strategy looks brilliant. The deal he just negotiated with Mexico, leaving Canada on the sidelines, is described as a win-win pact, benefiting both countries.

The key to benefit both sides is that China is the big loser. With the deal tightening local (U.S. and Mexico) content requirements to 75%, up from 62.5%, and imposing a requirement that workers be paid at least $16 an hour on 40 to 45% of the content, Chinese auto parts and other supplies will be squeezed out. The exports China gives up will be replaced by content produced by Mexican and U.S. workers.

It is becoming clear to me that President Trump is mobilizing the principal trade partners of the U.S. to unite to pressure China. That nation's gigantic ongoing theft of intellectual property, its currency manipulation, and its trade restrictions have led to chronic huge trade surpluses with the United States most notably, but every manufacturing country on Earth has felt the impact of Chinese manufacturing exports powered by those unfair practices. So, by using bilateral deals rather than the multilateral approach favored for the last three decades or so, President Trump is putting together a global alliance that will stand up to China and force it to stop its takeover of the world's manufacturing sector and compete like a normal country.
Posted by: g(r)omgoru || 08/29/2018 04:45 || Comments || Link || E-Mail|| [6472 views] Top|| File under:
Home Front: Politix
Jim Brown: Black community 'has a responsibility' to look inward, not blame Trump
[Wash Times] NFL legend Jim Brown declared Tuesday that the black community "has a responsibility" to fix its own problems rather than placing the blame on President Trump.

In an appearance on "Fox & Friends," the former Browns running back called Mr. Trump an "exceptional" president who genuinely cares about the country, but that he isn't responsible for the black community's troubles.

"We should look at ourselves first before we look at the president," Mr. Brown, 82, said. "The black community ... has a responsibility regardless of what the president does. And if you have a homicide rate within your black community, then it's not the president that's created a homicide rate, it's the black community itself that needs to address it.

"So I don't want to just put everything on him," he continued. "And I'm sorry to say that the black community is not doing what we should do, and that includes myself. We have to be able to, as citizens, bring something that the president can join forces with and triple the effectiveness of it."

Mr. Brown also gave credit to "white people" who have fought for and supported black Americans throughout history.
Posted by: Besoeker || 08/29/2018 06:18 || Comments || Link || E-Mail|| [6487 views] Top|| File under:
Home Front: WoT
Small Wars Journal: US and Them
BRANDING THE WRONG THREAT
If red scare propagandists in America didn't have double standards, they wouldn't have any metrics at all. When jingoists criticize any real or imagined Kremlin transgression, the indictment reads "the Russians did/are this or that." When Arabs, Persians, or Muslims bomb, slaughter, or behead; there are few similar blanket condemnations by race or religion. Indeed, no matter how badly Islamists behave, the threat is universally characterized as "a few bad apples." Indeed, Mohamed's religious lemmings have ethnic immunity. Muslims are now a race, a religion, and a protected species by acclamation.

Russophobia is politically correct, islamophobia is not. Blanket demonization of Russians is patriotic, blanket condemnations of Muslims is "racism."

The Benghazi fiasco provides the best example of foreign policy double think on Islam. When Libyan jihadists eradicated the American ambassador, consulate, and CIA annex in Libya, the villain put forward by the Obama White House, the Clinton State Department, and Brennan's CIA was an American video maker.

In fact, Libyan jihadists attacked an amateur CIA gun running operation in Libya. The Agency and the State Department were using the Benghazi consulate ("annex") to collect and transship Kaddafi era weapons to CIA affiliated jihadists to other lost causes in the Levant. In effect, the North African jihad, cut the US gun running pipeline to the Levant jihad. John Brennan, while at CIA, would have you believe that ambassador Stevens and colleagues were killed by an American video or a spontaneous protest riot.

Brennan today still does not have any explanation for not sending help to his besieged CIA colleagues when help might have mattered. Kris Paranto, a former Army ranger who survived the Benghazi fight, accuses the Obama White House, the Clinton State Department, and the Brennan CIA of putting "politics before lives." For his candor, "Tanto" Paranto and his mates lost their CIA jobs - and their security clearances. Truth today is often just another suicide mission.

Paranto has, however, provided the answer to Hilary Clinton's infamous Benghazi interrogative before Congress: "What difference does it make?"

When politicians lie, Mrs. Clinton, patriots die.

Alas, the American Intelligence Community has cultivated three tragic flaws since 9/11; too big and bureaucratic for warning, too timid and political for actionable analysis, and too incompetent to win anything but irrelevant pyrrhic victories, the bin Laden kill included.


More at the link.
Posted by: newc || 08/29/2018 00:00 || Comments || Link || E-Mail|| [6470 views] Top|| File under:
India-Pakistan
Lahore zoo deaths
[DAWN] THERE appears to be no limit to the injuries that Pakistain's various bureaucracies and zoo authorities are willing to inflict on wordless creatures. Over the years, the lists of animals dead or dying, but always overwhelmingly treated in less than a satisfactory manner, has mounted so that the import of animals for the entertainment of the public has itself become questionable. It is not a matter of individuals having their heart in the right place, but of institutional capacity and coordination. Consider, for example, the fact that in the Lahore Zoo, two giraffes died within a month of each other. A trio of the beasts imported from South Africa had arrived on June 25: one of the females died just four days after arrival. Another female imported in early August died on Aug 23. According to the zoo vets, the animal that died in June had developed wounds in her mouths during transportation as well as a gastro infection, while the second giraffe had arrived in a frail condition.

The vets say they prepared a report on the second animal and submitted it to the relevant authorities, but zoo officials said that under an agreement with the supplier, no report may be issued about an animal within 30 days of its import. Further, there exists no quarantine facility for imported animals ‐ which ought to deeply concern the Wildlife Department. While these gaps in the system remain unaddressed, the treatment of 'exhibits' in the facilities that house tends also to be thoroughly inhumane. Islamabad's Marghazar Zoo has lost 15 animals over the past couple of years, including an ostrich, lion cubs and nilgai, in addition to a bear just last month. Meanwhile,


...back at the pond, Gloria slowly backed away from the eight-foot bull frog. If the creature croaked she would surely be deafened...


neglect at the Bloody Karachi


...formerly the capital of Pakistain, now merely its most important port and financial center. It is among the largest cities in the world, with a population of 18 million, most of whom hate each other and many of whom are armed and dangerous...


Zoo also continues to cause similar losses. Running such facilities is about animals' welfare as opposed to being a public attraction and a city landmark. Until the realisation dawns and the authorities break out of their calcification, it is better that such facilities be shut down.


Posted by: Fred || 08/29/2018 00:00 || Comments || Link || E-Mail|| [6466 views] Top|| File under: Govt of Pakistan
Home Front: Culture Wars
Donald Trump and the Purveyors of Civility
With the election of Donald Trump as president, the words "civility" and "character" have become among the most overused terms in current political discourse. According to his adversaries, Trump grotesquely lacks these attributes. However, over the past 30 years, the necessity of possessing and living by these traits has been limited to the Republican Party or conservatives in general. The Democrats and the American left are exempt from this requirement.

If Donald Trump had run for president and won as the nominee of the Democratic Party, his lack of character and rampant incivility would not be an issue, and in fact, those mannerisms would be praised as revealing a tenacious and determined personality.

How did this absurd double standard evolve?


Cause they own the educational system?
Posted by: g(r)omgoru || 08/29/2018 03:32 || Comments || Link || E-Mail|| [6471 views] Top|| File under:
Who's in the News
35
[untagged]
8
Commies
4
Govt of Syria
3
Houthis
3
Islamic State
3
Govt of Pakistan
3
Govt of Iran
2
Sublime Porte
2
Taliban
2
Govt of Iraq
1
Hamas
1
Arab Spring
1
al-Nusra
1
Bangsamoro Islamic Freedom Fighters
1
Moslem Colonists
1
Palestinian Authority
Bookmark
E-Mail Me
The Classics
The O Club
Rantburg Store
The Bloids
The Never-ending Story
Thugburg
Gulf War I
The Way We Were
Bio
Merry-Go-Blog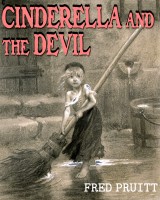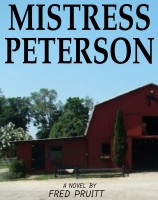 On Sale now!


A multi-volume chronology and reference guide set detailing three years of the Mexican Drug War between 2010 and 2012.

Rantburg.com and borderlandbeat.com correspondent and author Chris Covert presents his first non-fiction work detailing the drug and gang related violence in Mexico.

Chris gives us Mexican press dispatches of drug and gang war violence over three years, presented in a multi volume set intended to chronicle the death, violence and mayhem which has dominated Mexico for six years.
Click here for more information


Meet the Mods
In no particular order...


Steve White
Seafarious
Pappy
lotp
Scooter McGruder
john frum
tu3031
badanov
sherry
ryuge
GolfBravoUSMC
Bright Pebbles
trailing wife
Gloria
Fred
Besoeker
Glenmore
Frank G
3dc
Skidmark
Alaska Paul



Better than the average link...



Rantburg was assembled from recycled algorithms in the United States of America. No trees were destroyed in the production of this weblog. We did hurt some, though. Sorry.
34.229.63.215

Help keep the Burg running! Paypal: