-Lurid Crime Tales-
'Sleeper' case could torpedo Mueller report
[Politico] It might even keep the special counsel from sending a report to Congress, shaking Democrats' hopes that such a document could provide the impetus for impeachment proceedings.

A little-noticed court case stemming from the apparent murder of a Columbia University professor six decades ago could keep special counsel Robert Mueller from publishing any information about the Trump campaign and Russia that he obtains through a Washington grand jury.

The substance of the case is entirely unrelated to Mueller's investigation into whether any of President Donald Trump's associates aided Russia's efforts to intervene in the 2016 election.

But if a Washington appeals court set to hear the murder-related case next month sides with the Justice Department and rules that judges don't have the freedom to release grand jury information that is usually kept secret, it could throw a monkey wrench into any plans Mueller has to issue a public report on his probe's findings, lawyers following the issue said.

And it might even keep the special counsel from sending a report to Congress, shaking Democrats' hopes that such a document could provide the impetus for impeachment proceedings against the president.

"It is a sleeper case," Harvard Law professor Alex Whiting said. "If the D.C. Circuit were to accept the Department of Justice's arguments...that would have potentially enormous implications for the future of the information from the Mueller investigation. That could close out a path by which that information becomes public."
Posted by: Besoeker || 08/27/2018 12:45 || Comments || Link || E-Mail|| [6473 views] Top|| File under:
House task force interviews FBI official about Clinton emails, isn't done yet
[Washington Examiner] House lawmakers interviewed an FBI official on Friday, part of an ongoing congressional investigation into the bureau's probe into Hillary Clinton's use of a private email server.

A congressional source confirmed to the Washington Examiner that the Judiciary and Oversight Committees met privately with FBI official Jonathan Moffa at the end of the week -- the latest in a line of interviews conducted by the joint task force looking into the FBI's controversial handling of the inquiry into the former secretary of state's unauthorized server.

Moffa was mentioned in an April letter sent to Oversight Chairman Trey Gowdy by Rep. Mark Meadows, R-N.C., who took note of emails from February 2016 that suggested Justice Department coordination with the FBI before ex-FBI Director James Comey publicly recommend in July that no charges be brought against Clinton, who was then a candidate for president.

In the letter, first reported by Fox News, Meadows pointed to emails found on Clinton's server with "Top Secret" information that indicated Comey may have misled Congress when he testified that there was no DOJ-FBI coordination at "crucial moments of the investigation." One of those emails from an unidentified senior Justice Department official sent to Peter Strzok, the former FBI official who led the Clinton probe and was recently fired for his anti-Trump texting; Moffa, an official in the FBI's criminal division and the bureau's Office of General Counsel; and members of the U.S. Attorney's office for the Eastern District of Virginia, discussed being "kept in the loop as [a] response is drafted."

The Judiciary-Oversight joint task force also reportedly set up interviews with at least three other FBI officials earlier this summer, including with Bill Priestap, the assistant director of the FBI's counterintelligence division, and Michael Steinbach, the former head of the FBI's national security division, and John Giacalone, who preceded Steinbach.

Before the interview with Moffa, at least one Democrat -- Rep. Eric Swalwell, D-Calif., a member of the Judiciary Committee -- complained on MSNBC about the GOP focus on the Clinton emails versus the the "alarming" conduct by President Trump and the people around him at a time when Trump's longtime personal attorney Michael Cohen, facing accusations of bank fraud, pleaded guilty to tax fraud and campaign finance violations and in doing so implicated the president.
Posted by: Besoeker || 08/27/2018 03:11 || Comments || Link || E-Mail|| [6469 views] Top|| File under:
Britain
The UK's Labour Party has effectively become a hate group
[Wash Examiner] The United Kingdom's Labour Party, which produced six prime ministers over the last century, has effectively become a hate group. Whether Labour leader Jeremy Corbyn is responsible for the transformation or whether it was the party that enabled the likes of Corbyn is immaterial. Labour today promotes hatred not only in Britain but also gives hatred solace on the world stage.

In 1975, British journalist and writer Gerald Seymour coined the phrase, "One man's terrorist is another man's freedom fighter," in his novel Harry's Game, set during the height of the British conflict with the Irish Republican Army. A generation of statesmen has seized upon the phrase to justify moral equivalence. But Corbyn goes beyond that: In the most recent scandal to surround the British Labour leader and possible future prime minister, photos emerged proving that Corbyn had laid a wreath at a monument for the terrorists who tortured and murdered much of the Israeli Olympic team at the 1973 Olympics.

The nightmare for political aides on both sides of the Atlantic is that a photo will emerge with their boss shaking hands with a criminal or charlatan who somehow made it past the rope lines and then uses that photograph to imply legitimacy. In most cases, the resulting photo might be worth a day's headline, but are quickly forgotten. Here, too, Corbyn is different. He associated with a Holocaust denial group ‐ not just once, but for an entire decade. He has won praise not only from the office of Iranian Supreme Leader Ali Khamenei but also from the Ku Klux Klan.

While the Palestinian cause and the quest for a two-state solution has attracted a broad array of activists over the years, Corbyn joined its genocidal fringe, embracing Hamas, a group which seeks not only the eradication of Israel but the murder of Jews worldwide.
Posted by: Besoeker || 08/27/2018 03:36 || Comments || Link || E-Mail|| [6477 views] Top|| File under:
Europe
EU security must no longer depend on US, says Macron
[PARIS - Agence France-Presse] French President Emmanuel Macron said Monday that he would put forward new proposals for the European Union to boost its security, saying the bloc must stop depending on American might.

"Europe can no longer rely on the United States for its security. It is up to us to guarantee European security," he said in a speech to relaunch his diplomatic agenda.

His proposals will be unveiled "in the coming months", Macron told an audience of some 250 diplomats, lawmakers and international relations experts gathered to mark the return from the summer break.

"I want us to launch an exhaustive review of our security with all Europe's partners, which includes Russia," he added.

Macron's comments came after a string of gestures from US President Donald Trump distancing himself from traditional NATO allies.

Trump has repeatedly called into question the Western alliance's core commitment to mutual defence, while complaining that the US spends too much on military support for Europe.
Posted by: Besoeker || 08/27/2018 09:27 || Comments || Link || E-Mail|| [6525 views] Top|| File under:
Risk of hard Brexit grows every day, says German industry chief
[Guardian] Many businesses in Germany are still hoping the UK reverses its decision to leave the EU, according to a German industry chief who warned of the dangers of a no-deal Brexit.

"The risk of a hard Brexit is growing by the day," said Joachim Lang, head of the Federation of German Industries (BDI), in a wide-ranging interview with the Rheinische Post newspaper. "Every business would do well to prepare for this worst-case scenario."

German businesseshad been unsettled by the British government's recent warnings, he said. "What's new is that the British government itself is now warning about the possibility of a hard Brexit It is carefully preparing its population for that [eventuality]."

The BDI ‐ which describes itself as "the voice of German industry" ‐ has set up a Brexit taskforce comprising more than 200 experts to assess the risks.

Posted by: Besoeker || 08/27/2018 08:41 || Comments || Link || E-Mail|| [6473 views] Top|| File under:
Sweden's far-right poised for record election gains
[THE LOCAL se] Barring a major upset, Sweden's far-right is on course for a record result in September 9 legislative elections, capitalising on the mood of voters who feel they are being left behind in favour of hundreds of thousands of newly-arrived asylum seekers.

With two weeks to go to the election, opinion polls suggest the anti-immigration Sweden Democrats (SD) could sweep around 20 percent of votes, making them the second- or third-biggest party.

That could give SD -- an offshoot of the neo-Nazi movement but now clamouring for political legitimacy -- significant influence over Swedish politics.

SD has said it is willing to collaborate with either the left or right, as long as it can shape the country's immigration policy.

However, it will have a hard time wielding any newfound clout. While some parties on the right-wing have occasionally appeared tempted to court the SD for informal support to pass legislation in parliament, none of them seems ready to forge a more formal collaboration with a party still seen as pariahs by a large majority of Swedes.

The far-right first entered parliament in 2010, garnering 5.7 percent of votes cast. Four years later, they more than doubled their score, taking 12.9 percent of votes and 42 of the 349 seats in the 2014 election.
Posted by: Besoeker || 08/27/2018 02:36 || Comments || Link || E-Mail|| [6470 views] Top|| File under:
The Grand Turk
In familiar dance, Turkey warms to Russia as US ties unravel
ISTANBUL (AP) ‐ Relations between Turkey and Russia are cozy, prompting worries in the West of a potentially critical rift in the NATO alliance. But Turkey's president may be engaged in a balancing act, tactically turning to Russia as ties with the United States further deteriorate over the detention of an American pastor.

President Donald Trump tweeted this month that U.S.-Turkey relations "are not good at this time!" and announced tariff hikes on the NATO ally, precipitating a nosedive in the Turkish currency. Turkish President Recep Tayyip Erdogan was on the phone with Russia's Vladimir Putin that same afternoon, when they promised more cooperation in the areas of defense, energy and trade.

Switching partners is becoming a familiar dance for Turkey, which is strategically situated between Asia and Europe and often caught in the geopolitical push and pull of the turbulent Mideast region. Despite his country's economic vulnerability, Erdogan seemed to be signaling that it had alternatives to the traditional alliances that date from its Cold War role as a regional bulwark against Soviet power.

In Turkey's view, "the U.S. has become even more threatening than Russia" due to strains over critical issues, Sener Akturk, an associate professor of international relations at Koc University in Istanbul, said. The perceived threat makes the U.S. "an ally that has to be paradoxically kept at arm's length and even balanced against with Russian cooperation."

Points of contention between the U.S. and Turkey include American military support for Kurdish fighters in Syria who are considered terrorists by Turkey; Turkish appeals to the U.S. to extradite Fethullah Gulen, a Muslim cleric Turkey accuses of plotting a failed 2016 coup; and American pastor Andrew Brunson, who is being prosecuted in Turkey on terror-related charges.

A lever in Turkey's diplomatic maneuvering is its pledge to buy a Russian S-400 surface-to-air missile defense system, with deliveries starting next year. U.S. and NATO officials say the Russian system conflicts with NATO equipment and would lead to security breaches.
Posted by: Besoeker || 08/27/2018 08:02 || Comments || Link || E-Mail|| [6472 views] Top|| File under:
Home Front: Politix
Impeachment Hysteria & The Enablers
[America Out Loud] Voters can clearly see the double standard here of the elite establishment "deep state" protecting its own (Hillary) but not us, the "deplorable's."...

Impeachment, the word that cannot be spoken, at least by PoPo* Democrats, lest people should think them completely deranged, like Maxine Waters for example, continue their quest for the holy grail, the smoking gun as it were, that can be used to bring down Donald Trump.

Only in the "swamp" that is Wash DC, do the PoPo's expect to generate so great a fear in his crimes that the electorate will voluntarily abandon that awful Donald Trump and return the government into PoPo hand's so we "deplorable's" can all bask happily in the sunlight of their socialist utopia like Cuba and Venezuela. Besides, Trump simply cannot remain President because, well, because he's boorish, crude and "he's not one of us."

The deranged Left, the media, politicians and the "Never Trump" Republicans alike, have thrown everything they could possibly think of to bring Trump to heel and nothing works. Now they have turned to Soviet style show trials by offering deals to once Trump confidents to "rat" him out by facing a choice of freedom, or imprisonment and ruin, on made up charges. Nowhere have any current potential "Rats" had anything to do with the alleged and unproven Collusion with Russia issue that was Mueller's sole mandate, and Hillary's fabricated creation.

From where does Mueller glean his authority to go beyond the Russian Collusion question? From what source is his power derived to subpoena the President of the United States? Because Bill Clinton agreed once agreed? He doesn't of course and so the hysterical desperation over taking the PoPo's now has them seeking crimes where they do not exist, on a man the electorate wants in there to finish the job of draining the swamp.

Muller is using tried and tested methods to squeeze witnesses into perjuring themselves for the benefit of Mueller's bogus show trials, all to implicate Trump is any manner of crime. They are now focusing on alleged campaign finance violations and as long as the Left wing media continues their support of such ideas in screaming stories, twenty four hours a day, seven days a week. The deafening hysteria will continue, but, who's listening anymore? Only themselves.
Posted by: Besoeker || 08/27/2018 09:00 || Comments || Link || E-Mail|| [6476 views] Top|| File under:
Amazon plays dirty inside the corridors of the Pentagon.
[American Spectator] The past few weeks have shown an alarming series of developments when it comes to the compatibility of today's tech sector with a free society. The most controversial of these, no doubt, was the banning of Infowars and its flagship host Alex Jones from multiple social media platforms, all at once, a decision that even the ACLU raised alarm bells about, albeit belatedly. Since then, yet more worrying signs have cropped up ‐ in particular, the revelation that tech companies are planning a secret meeting on how to "counter manipulation of their platforms," i.e., to stop such manipulation by anyone who is not a Democrat.

The danger of such actions should be obvious to anyone concerned with ensuring a fair marketplace of ideas. Erratic and bizarre though Jones himself was, no one ever voted to allow tech companies to censor cranks. In fact, it is one of the cornerstones of American legal and political culture that cranks cannot be censored, period. Freedom of the press means freedom of William Randolph Hearst to make up lies that led to the Spanish American War, and of newspapers in the 1980s to spread the entirely fictitious Satanic Panic, just as much as it means freedom of Alex Jones to broadcast whatever nonsense he likes. When major corporations, including some press outlets themselves, arrogate to themselves the right to act as censors where the government cannot, no matter how unsympathetic the target, the world becomes that much less free and our institutions that much less trustworthy.

Still, at least the censorship of American political thought by tech companies is so ham-fisted as to be visible. But it is not merely the public discussion of politics that tech companies want to rig in their favor. It is also the method by which the spoils of political conflict are divided, including and especially government contracts.

The full extent of this is revealed in a recent bombshell article at Vanity Fair, normally reliable redoubt for Leftist causes, but in this case apparently too horrified to glance over the abuses involved. The story concerns a concerted campaign by Amazon and Jeff Bezos to try to literally rig the entire process by which the Department of Defense (DoD) transferred its data onto cloud computing servers.
Posted by: Besoeker || 08/27/2018 08:25 || Comments || Link || E-Mail|| [6502 views] Top|| File under:
The Left Still Doesn't Know Why It's Losing
[American Spectator] The Democrats and the media continue to demean the electorate.

In Reagan's America: Innocents at Home, Garry Wills described the 40thPresident's relationship with the voters as "a kind of complicity," implying that Reagan and the electorate had colluded to commit some sort of crime. The offense was, of course, their mutual refusal to imbibe the propaganda ladled out by the liberal establishment and the media. This defiance caused Reagan and his supporters to be written off by their "betters" as a collection of cretins. History proved precisely the opposite, but the Beltway brain trust never absorbed the lesson. They are thus repeating their error with President Trump and his supporters.

In the New York Times, for example, Charles Blow advises us that the President has hijacked the GOP and now presides over a reign of terror that prevents "mainstream Republicans" from taking a stand against him. Having difficulty remembering a Times writer acknowledging the existence of "mainstream Republicans?" The Gray Lady's editorial position has long been that the GOP is a gang of dirty rotten scoundrels whose sole mission is to do down widows and orphans on behalf of rightwing robber barons and rabid racists. Blow would have us believe that, under Trump, the GOP base has further devolved into a national threat:

Republicanism is Trumpism, with no daylight between them. Traditional Republicans are now afraid to stand on principle because they do so at great peril of being drummed out of politics. The voters are now Trump's noxious base, ergo Trump holds each of their fates in his hands.... Viewed that way, Trump's base itself becomes the enemy of the Republic.

But the President's base is "viewed that way" only by TDS victims. The Democrats are already losing support because of the #WalkAway movement. Meanwhile Trump's "beastly base," as Blow also calls them, already consists of about 63 million voters and public opinion polls show that his support among crucial Democratic constituencies is increasing dramatically. If Blow had any sense, he would realize that insulting the customer isn't an effective sales technique. He would hesitate to alienate any additional voters. But neither Blow nor his colleagues are rational. Last week another TDS victim, Dana Milbank, wrote the following:
Posted by: Besoeker || 08/27/2018 08:20 || Comments || Link || E-Mail|| [6466 views] Top|| File under:
Senator Jeff Flake: Firing Sessions Would Be the 'First Domino to Fall'
[PJ] Senator Jeff Flake hinted on "Meet the Press" that if Donald Trump fires Attorney General Jeff Sessions, it would be the "first domino to fall." Flake speculated that the firing of Sessions would be followed by the firing of Deputy Attorney General Rod Rosenstein and special counsel Robert Mueller.

Politico reports:

Trump's feud with his own attorney general reached a new level over the past week as Sessions made a surprise effort to defend himself, releasing a statement saying that the Justice Department will not be improperly influenced by political considerations.
While some Republicans, such as Sen. Lindsey Graham (R-S.C.), have started suggesting that Sessions will be gone after the midterm elections, Flake said Sunday that they're in the minority.

"There may be a few isolated voices saying that the president ought to fire him now," Flake said. "I can tell you as a body we're saying, 'Please don't.' He serves at the pleasure of the president. We all know that. But I think it would be a big mistake for the president to fire him now."

Trump may be well within his rights to fire Sessions, although the "optics" would be horrible. Firing an attorney general for not investigating the opposition at the president's request would be unprecedented. The real problem for Trump would be a loss of Republican support on the Hill. He's going to need all the GOP support he can get if the Democrats take control of the House and initiate impeachment proceedings.

Flake said that support from most Republican senators would drift away if he fires Sessions. But what are the chances of that happening? Once again, Trump is trolling, looking for ways to spread chaos and concern. Otherwise, we have to believe he is ignorant of how blatantly improper it is to suggest a partisan course of action for the Department of Justice.
Posted by: Besoeker || 08/27/2018 07:43 || Comments || Link || E-Mail|| [6523 views] Top|| File under:
U.S. Judge Ketanji Brown Jackson rejects POTUS directives easing ability to fire federal workers
[Reuters] - A U.S. federal judge on Saturday rejected key elements of President Donald Trump's May executive orders that would make it easier to fire federal employees and reduce their ability to bargain collectively.

Judge Ketanji Brown Jackson, of the U.S. District Court for the District of Columbia, said in a court order that Trump's orders, which also would reduce the amount of time low-performing employees had to improve their performance before being fired, "undermine federal employees' right to bargain collectively."

Trump signed three executive orders in May that administration officials said would give government agencies greater ability to remove employees with "poor" performance, obtain "better deals" in union contracts and require federal employees with union responsibilities to spend less time on union work.

The directives drew immediate criticism from the American Federation of Government Employees, which said the moves would hurt veterans, law enforcement officers and others.

Jackson ruled that while the president has the authority to issue executive orders relating to federal labor relations, the orders cannot "eviscerate the right to bargain collectively" as envisioned in a long-standing federal statute.

"The President must be deemed to have exceeded his authority in issuing (the orders)," Jackson ruled.
Posted by: Besoeker || 08/27/2018 03:31 || Comments || Link || E-Mail|| [6481 views] Top|| File under:
Former CIA Director Brennan Warns of Violence in the Streets
[PJ] Why do people who know absolutely nothing about politics continue to pontificate about politics?

Former CIA Director John Brennan disobeyed one of Mark Twain's most famous dictums on "Real Time with Bill Maher": "It is better to keep your mouth closed and let people think you are a fool than to open it and remove all doubt."

The Hill:

Former CIA Director John Brennan issued one of his most stern rebukes yet of President Trump on Friday night, arguing that the political climate in the country is likely to get worse under his tenure.
"Fundamentally, though, what he's doing to this country, he's dividing us ... He's dividing Americans," Brennan said of the president during an appearance on HBO's "Real Time with Bill Maher."

"So I'm really concerned that as he continues to play to his base, he's further dividing us, and I'm really concerned about whether this could spill over into the streets," he said.

He's "really concerned," just as most people who don't know anything about politics are. It's interesting that he mentioned violence in the streets on this, the 50th anniversary of the "Days of Rage" that blew up the Democratic convention in 1968. That convention and the violence that surrounded it defined the New Left and that generation of activists.

So could it really happen today? Those were entirely different times. America was a different country, young people were different, and the issues were a matter of life and death for many.

Posted by: Besoeker || 08/27/2018 02:44 || Comments || Link || E-Mail|| [6507 views] Top|| File under:
Syria-Lebanon-Iran
Aoun's era should not be allowed to slip to that of Lahoud
[ENGLISH.ALARABIYA.NET] The campaign led by Hezbollah in

Leb

to normalize relations with Bashir al-Assad's regime goes beyond the traditional political acrimony in the country.

It's a new moment of the bitter moments of confrontation against "the curse of geography." So how is it when Hezbollah Secretary General Hassan Nasrallah has declared two triumphs: the victory of

Leb

in 2006, which he celebrated again, and victory in Syria, which he linked to the first, in a single speech?

There is a fait accompli in Syria in which the headline is that Assad has won. It is true that the victory came at the price of the destruction of nearly half of the country's buildings and the immigration or internal displacement of more than 13 million people within and outside the country, with too many lives lost or maimed, but it's still victory according to the standards of Assad and his allies.
Continued on Page 49
Posted by: Fred || 08/27/2018 00:00 || Comments || Link || E-Mail|| [6471 views] Top|| File under: Hezbollah
Home Front: Culture Wars
Mollie Tibbetts and the Lower Alien Crime Rate Lie
Open border advocates say that immigrants come here to do jobs Americans won't do. Well, excuse me, but we have Americans all too willing to kill their brethren. Murder is a job American criminals are quite willing to do and to those who say immigrants commit crime at a lower rate than American citizens, I say that all that proves is that we have enough criminals -- we don't need to import more.

The blood of Kate Steinle and Mollie Tibbetts and others is on the hands of open border advocates and the sanctuary city loons who provide no sanctuary for the American citizen victims of illegal alien criminals.

Even if it were true that illegal aliens commit crimes, including murder, at rates lower than American citizens, that would be irrelevant. The murder rate for illegal aliens should be zero because none of them should be here and the indisputable fact is that Jamiel Shaw Jr., Kate Steinle, and Mollie Tibbetts would be alive today if the illegal aliens who slew them were still staring at the other side of a border wall liberals refuse to build.

But it is not true and it is a myth perpetrated by those who want to promote the open borders agenda:
Posted by: g(r)omgoru || 08/27/2018 11:26 || Comments || Link || E-Mail|| [6473 views] Top|| File under:
Why California Is Becoming A Third World Country
[America Out Loud] Fifty percent of all of their murders were gang and drug related, with the predominate gang members being illegal aliens. I can only wonder how Silicon Valley dotcomer's who are paying over half a million bucks for a home and commute over four hours a day to San Jose like living in that violent environment?

While the reasons for California's ever-spiraling downwards status from 1st World economic prominence and prosperity to near 3rd World malaise are many; I will assert that when you combine uber-liberal politicians, with rich elitist Hollywood Celebrities, dotcom CEO's billionaires, disengaged millennials and illegal aliens; you in effect create the circumstances where your city of state becomes a 3rd World environment.

The process of California's demise from the "Golden State" to 3rd World status has been slow but steady; supported and enabled by the aforementioned actors. While much of the legislated changes for the worse have been designed and voted in by politicians in Sacramento; municipal politicians and a complicit uninformed, naive and entitled voting public must also share blame. After all, when 51% of those on some type of government subsidy out-vote the 49% of the money earning and tax paying citizenry, any state is doomed to failure. With California now a "Sanctuary State" and their libtard Democratic state legislature pushing for voting rights for illegal aliens, the state will never recover.

My observations during my short visit to Los Angeles underscored many of the problems Californians are facing as they follow like lemmings their Governor Jerry "Moonbeam" Brown, their Democratic legislators and urban mayors like Eric Garretti off the economic cliff.

Literally nothing substantive is good about L.A. An ever-growing homeless subculture populates the downtown area. The intoxicated, drug influenced, mentally impaired and criminal are everywhere. They literally surround Civic Center, federal buildings and courts ‐ the so-called foundations and protectors of the Rule of Law and society. How ironic to be surrounded by the failures these very systems, liberal politicians and judges have created. Isn't karma interesting to watch in real time?

The homeless numbering in the thousands sleep in the shadows of immense, gleaming edifices owned by multi-billion dollar international conglomerates and dotcom corporations. Business executives in Brioni suits and workers quickly pass by the unwashed masses, while holding their noses to screen out the stench of urine and feces. The obvious health and safety hazards to the public are too many to count.
Posted by: Besoeker || 08/27/2018 09:02 || Comments || Link || E-Mail|| [6524 views] Top|| File under:
Who's in the News
31
[untagged]
6
Govt of Iran
5
Govt of Pakistan
3
Govt of Syria
2
Sublime Porte
2
Islamic State
2
Houthis
1
TTP
1
Govt of Iran Proxies
1
Hamas
1
Hezbollah
1
Moslem Colonists
1
Tin Hat Dictators, Presidents for Life, & Kleptocrats
Bookmark
E-Mail Me
The Classics
The O Club
Rantburg Store
The Bloids
The Never-ending Story
Thugburg
Gulf War I
The Way We Were
Bio
Merry-Go-Blog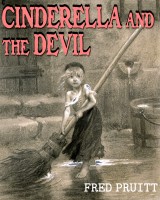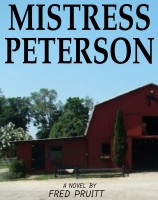 On Sale now!


A multi-volume chronology and reference guide set detailing three years of the Mexican Drug War between 2010 and 2012.

Rantburg.com and borderlandbeat.com correspondent and author Chris Covert presents his first non-fiction work detailing the drug and gang related violence in Mexico.

Chris gives us Mexican press dispatches of drug and gang war violence over three years, presented in a multi volume set intended to chronicle the death, violence and mayhem which has dominated Mexico for six years.
Click here for more information


Meet the Mods
In no particular order...


Steve White
Seafarious
Pappy
lotp
Scooter McGruder
john frum
tu3031
badanov
sherry
ryuge
GolfBravoUSMC
Bright Pebbles
trailing wife
Gloria
Fred
Besoeker
Glenmore
Frank G
3dc
Skidmark
Alaska Paul



Better than the average link...



Rantburg was assembled from recycled algorithms in the United States of America. No trees were destroyed in the production of this weblog. We did hurt some, though. Sorry.
3.235.173.74

Help keep the Burg running! Paypal: