-Lurid Crime Tales-
Meet an ivory trafficker's 'worst nightmare'
[BBC] A groundbreaking technique looks set to turn man's best friend into a trafficker's worst nightmare.

It will allow dogs to sniff out ivory, rhino horn and other illegal wildlife products hidden in large shipping containers, using a tiny sample of air.

The method is being trialled at Kenya's Mombasa port - said to be Africa's most active hub for ivory trafficking.

According to one report, more than 18,000kg of ivory was seized at the port between 2009 and 2014.

To produce that much ivory, the report suggests more than 2,400 elephants may have died - and that is only the ivory they found.

But conservationist Drew McVey is hopeful that statistics like that could soon be a thing of the past.
Posted by: Besoeker || 08/26/2018 07:41 || Comments || Link || E-Mail|| [6522 views] Top|| File under:
How Russian bots used Mollie Tibbetts' death to distract from Michael Cohen and Paul Manafort
[UK's Independent] A network of Russian-linked Twitter accounts have been disseminating divisive content about Mollie Tibbetts' death in an apparent attempt to divert attention from explosive news surrounding Donald Trump and his former associates.

Almost immediately after a guilty verdict was announced in the trial of Paul Manafort, the president's former campaign chairman convicted on eight counts of bank and tax fraud charges, there was a flurry of activity among hundreds of pro-Kremlin Twitter accounts believed to be controlled by Russian government influence operations. Those accounts began posting thousands of tweets about Ms Tibbetts, the 20-year-old University of Iowa student who had been missing for nearly five weeks.

Police had a major break in her case on Tuesday when surveillance footage led them to Cristhian Bahena Rivera, a 24-year-old suspect who brought authorities to a cornfield where they located a body believed to be Ms Tibbetts.

The discovery also coincided with groundbreaking news about Michael Cohen, the president's former personal lawyer and "fixer" who plead guilty on Tuesday to eight counts of fraud and campaign finance violations.
Posted by: Besoeker || 08/26/2018 06:13 || Comments || Link || E-Mail|| [6477 views] Top|| File under:
Africa Subsaharan
Sex, lies, audiotape, and that fake Apartheid Museum radio ad
[Business Insider SA] The agency behind an advert which made use of historically inaccurate information which it presented as fact, has apologised, withdrawn the campaign, and returned the Gold Loerie award it won at last weekends' prestigious industry "Oscars".

TBWA Hunt Lascaris issued a statement on the sources used in "Past and Present" Campaign created for the Apartheid Museum at Gold Reef City.

"TBWA Hunt Lascaris confirms that it inadvertently took some of the sources believed to be trustworthy and used them in its recent award-winning 'Past and Present' campaign at face value and should have dug deeper."

It highlights the significant risks associated with using contentious, unverified material in a social media age. The agency admits its own internal investigation showed several of the quotes it used "appear to be in question as to their true authenticity."

The advert juxtaposes audio of racist things allegedly said by US President Donald Trump and apartheid-era prime minister Hendrik Verwoerd. Three are attributed to Trump and four to Verwoerd. Actors' voices were used to illustrate some of the supposed quotes.
Posted by: Besoeker || 08/26/2018 07:53 || Comments || Link || E-Mail|| [6477 views] Top|| File under:
Home Front: Politix
FDR's Legacy: Another Fine Mess
[American Thinker] There is no question that the Middle East Arab-Israeli oil situation is one of the world's most enduring and vexing problems. Almost every economically significant country in the world has a major stake in how this scenario plays out, and most countries orient and arrange a large part of their foreign policy and energy strategy with Middle East considerations front and center in their planning.

What if the United States had been presented with the opportunity to circumvent the Mideast Jewish-Arab oil crisis before it had a chance to metastasize into the worldwide scourge it is today? The opportunity did, in fact, present itself in 1945. Unfortunately, the United States ‐ under Franklin D. Roosevelt ‐ failed to capitalize on it, and thus the world today lives in constant danger caused by the flashpoint of those seemingly unending, unsolvable regional tensions.

The missed opportunity was the result of FDR's mishandling of his historic meeting with King Abdel Aziz ibn Saud of Arabia on Great Bitter Lake in the Suez Canal on February 14, 1945. FDR's actions here essentially created the 70-plus-year economic and political tensions and conflicts regarding oil that continue to afflict international relationships and define the national security and oil acquisition strategy of virtually every developed country in the world today. Most of the damaging international energy-related circumstances in the present-day world were set in motion by FDR's actions at that meeting.

Roosevelt knew that as America entered the post-WWII era, it would no longer be able to provide itself with enough oil-based fuel to meet its growing economic and military needs. Saudi Arabia, with its vast, largely untapped oil fields, was a key part of America's post-WWII economic puzzle. America needed to get there first, to be regarded by the Saudis as their trusted friend and ally, in order to receive favorable treatment and obtain prioritized access to Saudi oil, in preference over the other major WWII victors, like the Soviets, China, and Britain.
Posted by: Besoeker || 08/26/2018 07:03 || Comments || Link || E-Mail|| [6476 views] Top|| File under:
Dinesh D'Souza's Film 'Death of a Nation' Exposes Democrats' 'Big Lie'
[Townhall] In his new film, Death of a Nation, conservative commentator Dinesh D'Souza exposes the Democrats' "big lie" that conservatives are fascists and racists.

In the film that is igniting a national conversation about the long-hidden history of the Democratic Party, D'Souza argues that the policies of Democrats and progressives are the intellectual heirs of slavery and genocide, and that their policies helped inspire Nazi Germany and the Holocaust.

In an exclusive interview with Townhall, D'Souza laid out his case.

One of the most striking things revealed in the film is that the Democratic Party was behind slavery, is linked to the Ku Klux Klan and has a long history of racism, and yet Democrats and progressives today say Republicans are racist. What is going on here?

D'Souza: Progressives have dominated the telling of the American narrative. Progressives are the ones who write the history books. Progressives are the ones who typically make the films. I'm sort of a stray dog in that field.

Now, these guys have gone to great lengths to camouflage the crimes of the Democratic Party and pin them on someone else. And that someone else varies. It could be just generically America. It could be generically the white man. And it could be, and frequently is, the South.

Now, this is a historical distortion. When (President Abraham) Lincoln named what he called the four bad guys of slavery, three out of four were northern Democrats.

And then after the Civil War, the Democrats lost the slave plantations so they had to come up with something new and so they invented white nationalism, or what we call today, white supremacy.

The Democratic Party used white nationalism as the glue to hold the party together, especially in the South.
Posted by: Besoeker || 08/26/2018 06:31 || Comments || Link || E-Mail|| [6475 views] Top|| File under:
Israel-Palestine-Jordan
The division in Hamas over the agreement with Israel
[Ynet]

Hamas, a contraction of the Arabic words for "frothing at the mouth",

may have kept a low profile, but the two old rivals‐Saleh al-Arouri and Yahya Sinwar‐brought their disagreements to the discussions over the arrangement with Israel. One wants to take advantage of the momentum and maximize achievements, while the other is looking at the day after Abbas and planning the Hamas takeover of the PA.

Barring any last-minute changes, Hamas is expected to sign a ceasefire agreement with Israel next week in Cairo, after a week's break in talks because of Eid al-Adha.

Work on the main principles of the agreement has already been completed, and only a handful of minor demands are left to be ironed out.
Continued on Page 49
Posted by: trailing wife || 08/26/2018 00:00 || Comments || Link || E-Mail|| [6475 views] Top|| File under: Hamas
Carolyn Glick: A Conversation With John Bolton
[Jpost] If Israel has a case to make, the Trump White House is willing to listen.

President Donald Trump


...New York real estate developer, described by Dems as illiterate, racist, misogynistic, and what ever other unpleasant descriptions they can think of, elected by the rest of us as 45th President of the United States...


's decision to appoint Ambassador John Bolton to serve as his National Security Advisor indicated clearly that Trump is advancing a national security strategy far different from those of his predecessors.

On and off for decades, Bolton has held some of the most senior foreign policy positions in the US government. And throughout his long career in foreign policy, Bolton has been the bane of the foreign policy elites. In part this owes to his extraordinary successes. After 15 years of fruitless and often half-hearted US efforts to repeal UN General Assembly Resolution 3379 from 1975 that branded Zionism as racism, as assistant secretary of state, Bolton got the job done in 1991.

As Under Secretary of State for Arms Control and International Security Affairs in the George W. Bush administration, Bolton created and implemented the Proliferation Security Initiative. The PSI was the most successful counter-proliferation program the US has undertaken in recent years.

As UN Ambassador in 2005 and 2006, Bolton dismantled the corrupt UN Human Rights Commission. He opposed the formation of its successor, the equally corrupt Human Rights Committee, saying, "We want a butterfly. We don't intend to put lipstick on a caterpillar and call it a success."

Bolton's record of success engendered jealousy among many members of the Washington establishment. But they were more irked by his refusal to go along to get along. Bolton's stubborn insistence on basing US policies on reality, rather than ideology or fashion has made him the bête noire of the foreign policy establishment.

Trump's decision to appoint a man who insists on operating on the basis of realities on the ground ‐ even when they are inconvenient and make foreign policy professionals and queasy allies angry or nervous ‐ speaks volumes about his approach to foreign policy and the goals he has set for his administration.

Long considered ‐ rightly ‐ one of Israel's best friends in Washington, Bolton has distinguished himself throughout the years by his conviction that Israel is the US's most powerful and vital ally in the Middle East. So it isn't surprising that during his visit to Israel this week, one of his biggest headline-grabbing quotes was one where he seemed to reject the country's hope of securing US recognition of its

illusory sovereignty

over the Golan Heights.

Speaking to

Rooters

Tuesday, Bolton said, "I've heard the idea [of US recognition of Israeli

illusory sovereignty

over the Golan Heights] being suggested but there's no discussion of it, no decision within the US government."

He added, "Obviously we understand the Israeli claim that it has annexed the Golan Heights ‐ we understand their position ‐ but there's no change in the US position for now."

In a conversation with this writer Wednesday morning at the King David Hotel in Jerusalem, Bolton emphasized that he had said, "for now."

"I said, 'US recognition of Israel's annexation of the Golan is not on the table, for now.'"

His clarification was not a diplomatic feint.

There are two aspects of the Trump White House's relationship with Israel that distinguish it from its predecessors. Unlike his predecessors, but like Bolton, Trump relates to Israel as a key US ally and a partner. Trump's predecessors generally viewed Israel as a supplicant.

Trump and his advisors are willing to listen to Israel's positions objectively. They don't assume, as many of their predecessors did, that their Israeli counterparts are hustling them.

When Bolton says the administration hasn't changed its policy regarding Israeli

illusory sovereignty

in the Golan Heights, he's inviting Israel to make its case. Why is it important for the US to change its policy? How would such a move improve the strategic balance of forces on the ground? Why is it in the US's interests to act in this way?

If Israel has a case to make, the Trump White House is willing to listen.
Posted by: trailing wife || 08/26/2018 00:00 || Comments || Link || E-Mail|| [6474 views] Top|| File under:
Home Front: Culture Wars
Study: Deadbeats Men Who Don't Work Full-Time Have a Higher Divorce Rate
[PJ] In a study called "Money, Work, and Marital Stability," Harvard sociology professor Alexandra Killewald made an interesting discovery: "husbands' lack of full-time employment is associated with higher risk of divorce." Killewald ‐ who studies how gender shapes "the mutual relationships between family circumstances and work outcomes in the United States" ‐ glumly concludes from her research that "the husband breadwinner norm persists."

When asked recently by Steve Calechman of fatherly.com to speculate as to why husbands not working might contribute to higher divorce rates, Killewald talked about the harmful effects of this gender expectation. "If the expectation [to work] is from him, he could become depressed, drink more, and do other unhelpful behaviors for the marriage," Killewald said. "It's also possible that wives expect husbands to work full-time and when they don't, they think that's a signal about not being a good husband," she continued. Her final speculation (none of these scenarios were backed by any research) was that "other people around the couple could have opinions about him being out of work and that could affect the stability [of the marriage]."

What Killewald doesn't say, of course, is that men who aren't working might become depressed because men, as a general rule, don't find as much inherent fulfillment in homemaking as women do. What she also didn't say was that women, as a general rule, aren't attracted to men who don't exhibit professional ambition and drive, and a desire to provide for the family. I mean, if we're just speculating, we might as well throw a little realism into the mix too, right?

Interestingly, Killewald's research indicated that the amount of money the husband makes does not play into this statistic. "It's about something about work itself," Killewald explains (we can just imagine her shaking her head in mystification about what this could be).

Dr. Lisa Neff, a researcher at the University of Texas' Austin Marriage Project, conducted a study that found that "what reduces men's stress is feeling competent," while this was not a factor for women. Another study, out of Oxford University, found that "a man's happiness is tied to whether he can beat his parents' academic achievements," while a woman's happiness was not. Men are happier when they are working. But women's happiness was not as directly tied to this kind of success. This is important because, while feminists like Killewald want us to believe that these "gender norms" are harmful to society, happiness studies indicate that men and women are simply made happier by different things. Work is very important to men's happiness, whereas women, in general, can find happiness elsewhere.
Posted by: Besoeker || 08/26/2018 12:58 || Comments || Link || E-Mail|| [6506 views] Top|| File under:
Unfrozen Caveman Intellectual: Jonah Goldberg's Strangely Dark Enlightenment
[The Federalist] "There is no God in this book." So begins "Suicide of the West," Jonah Goldberg's contribution to the recent flurry of discussion about the legacy of the Enlightenment. Unfortunately, there's not much of the Enlightenment in the book, either.

If Steven Pinker's "Enlightenment Now" treated the philosophical movement of the 18th century as if it were just a precursor to the contemporary center-left consensus, Goldberg's defense of the Enlightenment ends up being mostly a rehearsal of boilerplate 20th-century American conservatism, including the fact that God does not actually stay out of the book.

The comparison is a more interesting one than I expected, because much of the book reads like an answer to the question, "What if Steven Pinker were a conservative?" Goldberg relies to a surprising degree on modern anthropology and on evolutionary psychology's speculative parsing of the mentality of the cave man. This is reminiscent of Pinker's reductive "scientism," but Goldberg gives it a somewhat different twist. He concludes that anthropology and evolutionary psychology reveal human nature to be inherently tribal, irrational, violent, cruel, obsessed with status, and oriented around rule by a strongman. Basically, it's all "Lord of the Flies" ‐ which is, in fact, one of the examples he cites. In that novel, he explains, "The beast is not 'something you could hunt and kill,' because the real beast resides inside all of the children themselves. That internal beast is human nature. It cannot be killed; it can only be tamed. And even then, constant vigilance is required."

This insistence that primitivism is natural and civilization is unnatural leaves Goldberg occasionally sounding like the Unfrozen Caveman Intellectual: "Beneath the layers of outward civilization lurks our more primal self, who finds the world around us complicated and artificial." Your modern ways frighten and confuse me.
Posted by: Besoeker || 08/26/2018 05:49 || Comments || Link || E-Mail|| [6493 views] Top|| File under:
The Left Has A Death Wish
h/t Instapundit


The left has a deep-seated death wish. By which I don't mean they're presenting themselves in the wrong light or whatever, I mean an actually bonafide death wish. They hate themselves, they hate the civilization that created them. They wish both would die.

They try to disguise this, of course, most of all to themselves, hence their endless panics about how Trump is going to put them in camps, or whatever the latest faddish fear is. But it's there.

You know in the seventies, when Iran declared war on us, took our people as hostage and Jimmy ‐ Smiler ‐ Carter did not immediately pound them into the dirt and sacrificed more of our people in an ill-planned attempt to spring them.

Then there was 9/11. How long did it take for the lefties to go from shocked horror to "we deserved it" or "we deserve this because of how evil we are?"

I know some that made the flip in 24h. And one who started saying the attack didn't matter anyway, because more people die every week in the highways of America.

And then they turned to worry OBSESSIVELY about "Islamophobia."

Some of my lefty acquaintances went to hold hands around the local mosque to "protect" it. From whom? I don't know.

Note that they still have not a single bad word to say about Islam. If they judged it as they judge Christianity, they wouldn't shut up about the way they treat American gays. Pretty much twenty-four seven.

But no. The Jihadis would kill most of the left's hard-core partisans, and so they love, love, love Islam, the more aggressive the better.

Death Wish.

...Yesterday, we saw yet another manifestation of this. Faced with the murder of a young woman in Texas by an illegal immigrant, the left swung into action asking for more, harder, please.

Elizabeth ‐ Fake Feather bonnet ‐ Warren did the equivalent of saying "but that's not important right now. The big problem is that they're separating families at the border and we need to do something about that."

...Who, faced with the murder of a citizen by an illegal immigrant thinks the problem is that we are too harsh on illegal immigrants? Who, but someone with a strong death wish.

She wasn't alone either. When I said the left swung into action, I mean the left swung into action, in a manner similar to what they did after 9/11.

...What happened to "caring" so much that they regulate how we drive and our medicines and everything so we "can't get hurt"? Whatever happened to "even one is too many?"

Who would ignore the fact that the man was here illegally? That people who come here illegally know they're breaking the law and that they'll have to live outside the law here? That the people are willing to do that might be acting out of desperation, sure, but they also have to be comfortable with breaking the law and living outside the law. Does this predispose them to further break the law? H*ll it's a miracle they don't all break the law.

...an illegal immigrant killing a woman who is out jogging alone is not a surprise. It's happened before. Will happen again.

And sure, she might have been killed by one of our home-grown crazies. Of course, she could. But she wasn't. She was killed by an intruder who had no business being there.

...There is only one explanation for the left's reaction to these incidents: The left has a death wish.

Now I think about it, it also explains the left's idolization of Che Guevara, who liked to murder students, black people, gay people ‐ the groups the left claims to favor and many of whom support it ‐ as well, of course, as puppies and kids and other people the left claims to protect.

It explains why they loved Mao, including his skanky poems. Oh, and they thought Lenin and Stalin were great too.

The left has a death wish.

Born in the wealthiest, strongest nation on Earth, one where the poor live like the middle class of other countries (and the rich of many) these crazy people were told that wealth is a finite pie and that if you have excess others must have a lack. And they're too dumb to figure out the finite pie thing is a ridiculous lie. (No? How much wealth do you think there was in the world in caveman days?)

They feel guilty all the time. They hate themselves, their nation and everything that allows them to be well taken care of. They obsess about this night and day.

They'd eat a bullet, only they're way too cowardly, so they run after anyone who shows any intent to kill them, idolizing them and begging for death.

They don't really believe the right in this country wants to kill them. If they did, they'd lick our feet.

Instead, they resent us and hate us because we insist on defending the country and not letting bad guys come in and make it a sh*thole like other sh*tholes. This makes us evil and bad because we don't want to give away all we have and live in misery or be killed by scum.

This is the real cause of their unhinged hatred of their domestic opponents. And their mad love for murderous foreigners.

The left has a death wish. It wants to commit suicide by criminal. Which would be great if they were only trying to kill themselves.
Posted by: g(r)omgoru || 08/26/2018 02:07 || Comments || Link || E-Mail|| [6482 views] Top|| File under:
Who's in the News
26
[untagged]
8
Islamic State
4
Govt of Pakistan
3
al-Shabaab (AQ)
2
Moslem Colonists
1
al-Nusra
1
Ansar Bayt al-Maqdis (IS)
1
Govt of Iran
1
Muslim Brotherhood
1
Houthis
1
Palestinian Authority
1
Taliban
1
Sublime Porte
1
Tin Hat Dictators, Presidents for Life, & Kleptocrats
1
Hamas
1
Commies
1
Hezbollah
Bookmark
E-Mail Me
The Classics
The O Club
Rantburg Store
The Bloids
The Never-ending Story
Thugburg
Gulf War I
The Way We Were
Bio
Merry-Go-Blog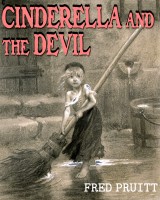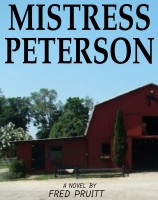 On Sale now!


A multi-volume chronology and reference guide set detailing three years of the Mexican Drug War between 2010 and 2012.

Rantburg.com and borderlandbeat.com correspondent and author Chris Covert presents his first non-fiction work detailing the drug and gang related violence in Mexico.

Chris gives us Mexican press dispatches of drug and gang war violence over three years, presented in a multi volume set intended to chronicle the death, violence and mayhem which has dominated Mexico for six years.
Click here for more information


Meet the Mods
In no particular order...


Steve White
Seafarious
Pappy
lotp
Scooter McGruder
john frum
tu3031
badanov
sherry
ryuge
GolfBravoUSMC
Bright Pebbles
trailing wife
Gloria
Fred
Besoeker
Glenmore
Frank G
3dc
Skidmark
Alaska Paul



Better than the average link...



Rantburg was assembled from recycled algorithms in the United States of America. No trees were destroyed in the production of this weblog. We did hurt some, though. Sorry.
44.210.21.70

Help keep the Burg running! Paypal: