-Lurid Crime Tales-
Rudy Giuliani: Ex-CIA Director Behind The Entire Mueller Investigation
[Daily Caller] President Trump's lawyer Rudy Giuliani announced on Monday evening that he believes former CIA Director John Brennan is the person responsible for the entire Mueller investigation. Giuliani made the claim during a segment of "Hannity" on Fox News.

"She got off because of that fixed investigation. A totally phony fixed investigation run by Peter Strzok who then turns around, the dossier is obtained on the day that they dropped the case against Trump ‐ against Hillary. So that case gets dropped and they had to even up the score," Giuliani stated.

"The reality is I'm going to tell you. We don't have the time to go into it, we can do it later, I'm going to tell you who was the quarterback for all of this. It isn't just Strzok. Strzok is a bit of a puppet. Then there's Mueller, he's a puppet. The people working for him, some of them are," he continued.

Hannity cut of Giuliani saying, "I have a funny feeling you are about to drop a bomb on me."

Giuliani and Hannity were discussing the firing of disgraced FBI agent Peter Strzok, which happened earlier on Monday. (RELATED: 'Finally': Trump Cheers Strzok Firing From FBI, Wants Russia Probe Dropped)

"Well the guy running it is [John] Brennan and he should be in front of a grand jury. Brennan took an affidavit ‐ a dossier, unless he's the biggest idiot intelligence agent that ever existed, although he never did much intelligence work, it's false. You could look at it and laugh," Giuliani stated.



Related: Fox - Ex-CIA director John Brennan should face grand jury over Russia probe handling: Giuliani
Posted by: Besoeker || 08/14/2018 05:25 || Comments || Link || E-Mail|| [6485 views] Top|| File under:
2016 Trump Tower Meeting Looks Increasingly Like a Setup by Russian and Clinton Operatives
[SARA CARTER] The June 2016 Trump Tower meeting between high-ranking members of the Republican presidential campaign staff and a Russian lawyer with Kremlin ties remains the cornerstone of claims that Donald Trump colluded with Russia to steal the election.

A growing body of evidence, however, indicates that the meeting may have been a setup ‐ part of a broad effort to tarnish the Trump campaign involving Hillary Clinton operatives employed by Kremlin-linked figures and Department of Justice officials. This view, that the real collusion may have taken place among those who arranged the meeting rather than the Trump officials who agreed to attend it, is supported by two disparate lines of evidence pulled together for the first time here: newly released records and a pattern of efforts to connect the Trump campaign to Russia.

The first line of evidence includes emails, texts, and memos recently turned over to Congress by the Department of Justice. They show how closely senior Justice Department officials and the Federal Bureau of Investigation worked with employees of Fusion GPS, a Washington-based research firm reportedly paid $1 million by Clinton operatives to dig up dirt on the Trump campaign.
Posted by: Besoeker || 08/14/2018 00:00 || Comments || Link || E-Mail|| [6467 views] Top|| File under:
Africa Subsaharan
Mayor Mashaba blames Jo'burg's inner city crime on 'undocumented people'
[TSA] Following a spate of vicious muggings in Johannesburg's inner-city, Mayor Herman Mashaba has singled out undocumented foreigners and a bureaucratic judicial system as the main causes for the prevailing scourge of 'petty' crime.

In an interview with 702 Talk Radio, Mashaba sympathised with residents who had been affected by crime in Jo'burg's central business district (CBD).

Johannesburg mugging caught on camera sparks outrage
The mayor had to face some tough questions regarding the lack of visible policing within the CBD ‐ an outcry which has intensified following amateur video footage captured the vicious mugging of a man in Small Street Mall.

The mall, which is right outside the South Gauteng High Court, was busy at the time. Onlookers did not intervene for fear of their own safety. No police officers were present in an area that is known for being a mugging hotspot.

Responding to questions posed by talk show host, Azania Mosaka, Mashaba bemoaned the fact that undocumented foreigners were able to slip through the cracks and avoid capture due to them not being on the record.
Posted by: Besoeker || 08/14/2018 02:42 || Comments || Link || E-Mail|| [6467 views] Top|| File under:
The Grand Turk
Zeihan: Turkey's Growing Pains
American relations with Turkey got very interesting last week.

An ongoing disagreement over the status of an American pastor, Andrew Craig Brunson, who thought it a good idea to proselytize in a country who officially, firmly, repeatedly warned him such actions were both unwelcome and unwise, has built up into a full-throated international incident. Turkish President Recep Tayyip Erdogan's base is Islamist social conservatives while Donald Trump's core coalition includes Christian social conservatives. The Turks arrested Brunson, the Trump administration wants Brunson released, the Turks said no, and here we are.

Turkey's currency, the lira, has been struggling for years in no small part due to the political pressure Erdogan and his supporters have placed on the central bank to keep interest rates artificially low. Rising inflation peaked over the weekend when the lira fell to record lows, with Erdogan still voicing support for interest rates to remain as low as possible. (High interest rates are typically anathema to construction firms, and much of Erdogan's political machinery has been financed in the past by large Turkish firms who have benefitted from the infrastructure and construction boom since his time in office.) Fuel was added to the fire of monetary weakness from a once unthinkable source: the United States.

On August 10 U.S. President Donald Trump announced a doubling of the United States' tariffs on imports of Turkish steel and aluminum, expressly linking the new tariff levels to the Brunson dispute. This is hardly the first time the Americans have used economic sanctions to get their way. Sanctions against strategic rivals such as the Soviet Union or North Korea are a time-honored tradition, as are sanctions in preparation for military action such as in the months leading up to the pair of invasions of Iraq. Similarly, tariffs are a common tool in economic arguments and trade disputes.

But to my recollection, this is the first time the Americans have ever used such tools in a political dispute against an ally.

A few things come from this:

First, the American-Turkish alliance is over.

I'm not talking NATO here – NATO is already dead. I'm talking bilateral arrangements. The United States and Turkey have had a long and largely productive military relationship since the 1950s, with Turkish military bases proving central to American foreign policy goals as regards the Eastern Mediterranean, Israel, Lebanon, Syria, Iraq, Iran, the former Yugoslavia, the Black Sea, and the Caucasus.

The partnership has been built on a pair of unshakable facts.
Turkey's long history and relatively diversified, robust economy makes it the only power touching the Middle East that is capable, stable, reliable and whose assistance doesn't generate more problems than it solves.
Turkey's location between Europe and Asia, between the former Soviet space and the Mediterranean, makes it the central clearinghouse for any out-of-region power that seeks to project power into all four zones.
During the first Gulf War, the Turks allowed the US to use Incirlik airbase to attack Iraqi positions in exchange for financial aid. After Erdogan rose to power in 2003 and denied the Americans' use of Incirlik due to concerns over Kurdish empowerment, the US military had to find longer, costlier workarounds to achieve their goals. Turkey lost out on the economic aid, but demonstrated its leverage. ...
Posted by: 3dc || 08/14/2018 09:49 || Comments || Link || E-Mail|| [6514 views] Top|| File under: Sublime Porte
Why the lira went into freefall
[ARABNEWS] The Ottoman Turkish lira has lost more than 45 percent against the dollar since the beginning of the year. Initially the reasons were manifold and interlinked: A sizeable current account deficit, the government's undue influence over the central bank, its opposition to hiking interest rates, high inflation, geopolitical tensions and other factors.

Markets were skeptical when President Sultan Recep Tayyip Erdogan the First

... Turkey's version of Mohammed Morsi but they voted him back in so they deserve him. It's a sin, a shame, and a felony to insult the president of Turkey...
last month appointed his son-in-law Berat Albayrak as finance minister, replacing the seasoned ex-banker Mehmet Simsek. There were some wobbles but things steadied, before all hell broke loose and the lira went into freefall.

This was exacerbated by mounting tensions between the US and The Sick Man of Europe Turkey


...the only place on the face of the earth that misses the Ottoman Empire....


. President Donald Trump


...New York real estate developer, described by Dems as illiterate, racist, misogynistic, and what ever other unpleasant descriptions they can think of, elected by the rest of us as 45th President of the United States...


doubled tariffs on steel and aluminum and imposed sanctions on some government members after Erdogan refused to release detained US evangelical priest Andrew Brunson. Things did not even calm down after a news conference by Albayrak, where he put forward a plan to combat the country's economic woes. The lira continued its downward slide.

This all helped boost Turkey's already high inflation rate. The country's economy depends on importing energy and essential goods; the impact of the lira slide has also been felt in Turkey's corporate sector, where companies have widely borrowed in foreign currency.

Over the weekend we saw signs of contagion. The Russian ruble, the Indonesian rupiah and the South African rand depreciated heavily. The euro lost against the yen, which makes sense because Spanish, French and Italian banks are exposed to Turkey. The Ottoman Turkish crisis will not be Greece 2.0 as far as the euro zone is concerned. However,


those who apply themselves too closely to little things often become incapable of great things...


banks BBVA, UniCredit and BNP Paribas all have exposure to Turkey.


Posted by: Fred || 08/14/2018 00:00 || Comments || Link || E-Mail|| [6469 views] Top|| File under: Sublime Porte
Home Front: Politix
Feinstein, Strzok, and the Sinister Russia Probe
h/t Instapundit


One of the salient facts to remember in the wake of the firing (finally!) of Peter Strzok is that the man was the chief of the Counterespionage Section of the FBI. That means the man in charge of counterespionage for the Unites States of America was conducting an extramarital affair with another important Justice Department employee via text messages that could easily have been hacked by a high school student.

...Now roll back five years to when it was discovered that Dianne Feinstein's chauffeur of twenty years (!) was a spy for the People's Republic of China. (Well, five years for Dianne. The rest of us found out only last week.)

How was it possible the then-chair of the Senate Intelligence Committee was under such intimate covert surveillance by China for decades? Where was our counterespionage on that one? Not doing a lot of countering.

...These two events separated by just a few years demonstrate incompetence in the extreme. But they are far from alone. Michael Ledeen in an article at this site detailed a host of errors by our intelligence agencies over the years, from the complete misjudgment of the Soviet Union onward to missing 9/11, the Boston Marathon, etc.

So what does that record of malfeasance add up to? What is its twisted progeny? What else but The Russia Probe itself?

After decades of failure safely hidden by codes of bureaucratic silence, a new administration arrives -- or threatens to arrive -- with a wild card president. That immediately spells trouble for these intelligence bureaucracies. Indeed, it clearly spelled trouble before he arrived. They tried to head it off at the pass.

How better then to distract from being investigated than to launch an investigation of the person (or persons) that would normally be investigating you. In that way they would be following the normal pattern of bureaucracies as detailed in Benda's The Treason of the Intellectuals, first failing and then protecting themselves through omertà. And our intelligence agencies are nothing if not bureaucracies, bloated ones at that.


...So... a Russia Probe. How better, once again, for Brennan, Clapper, Comey, et al. to avoid being brought to justice or even being given much scrutiny for what they did? And they were doubtless aided and abetted by the previous administration, their willing collaborators and/or instigators.

Separately or together they had the solution. Bring someone else far less criminal to the dock -- like Michael Flynn, who had had the temerity to criticize their beloved Iran Deal. Let that poor sucker take the heat. Put good old Strzok in there to sink him. Then accuse a president -- who, conveniently, has a tendency toward malapropisms -- of covering up whatever (it doesn't matter -- pick anything). With any luck they can nail that president for perjury or that most heinous of sins, lying to the FBI. He could be a second Martha Stewart. Then they're really off the hook. Rabid dogs of the press and the opposition party will demand impeachment. Again, it doesn't matter for what as long as it happens. Distraction is all.

And lucky for them they have two functional eunuchs standing by, ever willing to protect the organization at the expense of the truth -- Christopher Wray and Jeff Sessions. People like that have the gift of convincing themselves that they are doing good when they are doing the opposite.

Speaking of which, Inspector General Michael Horowitz is due for a report about all this. His first, about the Clinton email scandal, was a sophisticated whitewash. The second is about a subject yet more important -- the essence of the FBI itself. Will it be a second whitewash? If it is, as Jerry Garcia once said, "Trouble ahead, trouble behind..."

Posted by: g(r)omgoru || 08/14/2018 12:14 || Comments || Link || E-Mail|| [6471 views] Top|| File under:
Omarosa says Mueller's office has reached out to her
[The Hill] Former White House aide Omarosa Manigault Newman says that she's "certainly" willing to share recordings from her time in the Trump administration with special counsel Robert Mueller, and that his office has already reached out to her.

Manigault Newman appeared Monday on MNSBC's "Hardball" as part of her ongoing press tour for her new White House memoir. Asked by host Chris Matthews if she has tapes from her time working in the Trump administration beyond the two she has shared publicly in recent days, Manigault Newman said, "I have plenty."

"Anything Mueller would like to see?" Matthews asked.

"If his office calls again ... anything they want I'll share," Manigault Newman responded. "Anything that they want, I'll certainly cooperate."

The ex-communications director for the White House's Office of Public Liaison did not elaborate on what her previous interactions with the special counsel may have involved.

Asked if she believes Trump will be impeached, Manigault Newman said "at this point, yes."
Posted by: Besoeker || 08/14/2018 01:46 || Comments || Link || E-Mail|| [6466 views] Top|| File under:
Science & Technology
Vaping 'can damage vital immune system cells'
[BBC] Vaping can damage vital immune system cells and may be more harmful than previously thought, a study suggests.

Researchers found e-cigarette vapour disabled important immune cells in the lung and boosted inflammation. The researchers "caution against the widely held opinion that e-cigarettes are safe".

However, Public Health England advises they are much less harmful than smoking and people should not hesitate to use them as an aid to giving up cigarettes.

The small experimental study, led by Prof David Thickett, at the University of Birmingham, is published online in the journal Thorax.

Previous studies have focused on the chemical composition of e-cigarette liquid before it is vaped. In this study, the researchers devised a mechanical procedure to mimic vaping in the laboratory, using lung tissue samples provided by eight non-smokers.

They found vapour caused inflammation and impaired the activity of alveolar macrophages, cells that remove potentially damaging dust particles, bacteria and allergens.
Posted by: Besoeker || 08/14/2018 02:08 || Comments || Link || E-Mail|| [6469 views] Top|| File under:
Terror Networks
'The snake's head' and the Khobar bombing
[ENGLISH.ALARABIYA.NET] The revolutionary Khomeinist movement succeeded in reviving many fundamentalist movements. After Khomeini's arrival in Tehran, Bin Laden described Khomeini as "great", wishing to achieve a similar dream in Soddy Arabia


...a kingdom taking up the bulk of the Arabian peninsula. Its primary economic activity involves exporting oil and soaking Islamic rubes on the annual hajj pilgrimage. The country supports a large number of princes in whatcha might call princely splendor. When the oil runs out the rest of the world is going to kick sand in the Soddy national face...


Starting in the 1980s, Bin Laden gained knowledge from the experiences of Iran's Revolutionary Guards, Hezbollah and Imad Mughniyah who later become an ally for assisting in bombings, including the Khobar operation in 1996.

The cooperation between Iran, its branches, affiliates and al-Qaeda is familiar to Americans. When Saudi Arabia insisted on conducting an investigation into the circumstances of the bombing, a long story unfolded, as recounted by Prince Bandar bin Sultan. He bitterly narrated the suspicious deal between the Clinton team and Iran to tamper with the investigation and kill it after leads showed Iran's explicit involvement in supporting the perpetrators of the bombings in question.
Continued on Page 49
Posted by: Fred || 08/14/2018 00:00 || Comments || Link || E-Mail|| [6470 views] Top|| File under: Govt of Iran
Alarm bells are sounding from Jordan and Egypt
[ENGLISH.ALARABIYA.NET] The ISIS attack on a security patrol in Fuheis in Jordan and the other ISIS attack on an Egyptian church in Shubra El Kheima in the Qalyubia Governorate bring focus again on the continuity of the battle or rather the big open war with these black groups.

Jordanian King Abdullah II said: "We will punish anyone who dares harm Jordan's security and its citizens' safety. We will fight the Khawarij and mercilessly strike them and with all power and decisiveness."

His statement came while heading a National Policy Council meeting at Al Husseiniya Palace to follow up on the terror attack which targeted a joint patrol of gendarmerie and general security in Fuheis and on the raid on the involved terror cell in the city of Salt and which led to the death of a number of security forces' personnel.

The ISIS

jacket wallah

in Egypt, who is in his 20s, was blown up by his evil suicide belt before his devilish footsteps reached the church's steps to attack innocent lives.

The war against ISIS has not ended, and it also did not end against al-Qaeda and the groups which branched from these devilish organizations; they are a permanent problem - not temporary. Even if they are temporary, it does not mean we should surrender to them and to their influence on the minds of some evil or deceived men, and it means that the ideological, media, political, legal and, of course, security war must go on. This war must continuously operate while extending its efforts without any laziness or delusional reliance of victory.

It's true that the Islamic State
...formerly ISIS or ISIL, depending on your preference. Before that al-Qaeda in Iraq, as shaped by Abu Musab Zarqawi. They're very devout, committing every atrocity they can find in the Koran and inventing a few more. They fling Allah around with every other sentence, but to hear the pols talk they're not really Moslems....
of Iraq and Syria, as it calls itself, or the practical and organizational entity was deterred in its Syrian and Iraqi positions but even if it calls itself a state, it's in the end a mutation of Islamized groups and a fruit of the Qutbist-Brotherhood Al Zaqqum Tree.

The confrontation against these groups has been ongoing for around 70 years, ever since the secret Brotherhood group carried out

liquidation

s and

kaboom

s during the era of King Farouk and until today.

Yes, there are regional intelligence political uses of ISIS and al-Qaeda but the origin is the fatal sick ideology.

In short, protecting public health is non-stop continuous work to shield from old and new diseases, and the same applies to the diseases of the mind and the soul.

Jordan's and Egypt's alarm bells alert to this.

Posted by: Fred || 08/14/2018 00:00 || Comments || Link || E-Mail|| [6470 views] Top|| File under: Islamic State
Home Front: Culture Wars
Swim Caps Are Keeping Black Women Out of Pools
[Atlantic] Their limited design is yet another contributor to America's racial disparities in swimming.

Noelle Singleton challenges any swim-cap maker who claims a swimmer's hair won't get wet with their caps to send her one. She'll post a review on social media of her swimming a 100-meter individual medley in it.

Swim caps matter for Singleton, a 30-year-old black swim coach in Georgia with a thick, full-moon-shaped afro. Known on her AfroSwimmers Instagram account as Coach With the Fro, she has been offering swim lessons that target the black community for 16 years. The first question she always gets from female clients, she says, is: "What do I do with my hair?" She gives them tips, including which swim caps to buy. But, "I tell them up front: Please expect your hair to get wet," Singleton says.

Historically, swimming pools have played a murky part in racial segregation and disparity in the United States. Despite a public-pool boom in the 1950s and '60s, generations of black people have not learned how to swim. In 2017, a report from the USA Swimming Foundation found that 64.2 percent of black adults said they had no or low swimming abilities, versus 39.7 percent of white people. Among the black parents in that group, 78 percent said their children had no or low swimming abilities, too.

Numerous factors contribute to why blacks are less likely to swim: a lack of lap pools to learn in, a lack of representation in water sports, a fear of drowning, and a lack of affordable swim lessons. But one thing that's often overlooked is that swim caps aren't designed to protect common hairstyles among black women, adding yet another barrier to their participation in swimming, kayaking, water polo, diving, and other aquatic activities. "It's an epidemic," Singleton says of their exclusion.

For black women, hair is a long-standing point of pride, self-expression, status, and heritage. Some women will spend hundreds of dollars‐and sit for hours‐to get box braids or install a weave. That's not including the hair products required for daily maintenance. All this makes swimming risky. Chlorine can damage the softness of an afro, the tightness of a box braid or sisterlock, or the clean scalp hidden under a sew-in weave. For some hairstyles, the prospect of starting over with washing, conditioning, sitting under a hair dryer, combing or picking out hair, and restyling in general is frustrating.
Posted by: Besoeker || 08/14/2018 08:30 || Comments || Link || E-Mail|| [6488 views] Top|| File under:
Why Does It Cost So Much to Educate a Child in America?
h/t Instapundit


We've heard a lot recently about the I Promise School that LeBron James is helping to start in Akron, Ohio, and, in theory, it seems like a good idea: Gather up 240 at-risk students into a school that, in addition to academics, provides "wraparound" services like free breakfast and lunch and an extended school day and school year to keep kids off the streets.

The Akron Beacon Journal reports some staggering dollar amounts being poured into the school that will enroll 240 kids.

The school, which is public and part of Akron Public Schools, is costing the district nearly $2.9 million from its general fund to cover the cost of most salaries, benefits, supplies and other base elements of the school.

By 2023, Pendleton estimates the school will cost the district a cumulative total of $8.1 million, but he considers it a "long-term investment" that will lead to smaller class sizes in other schools, better enrollment and improved report card ratings, among other benefits.

The contributions to the school from the foundation and its partners has amounted to more than $2 million for its physical transformation, additional staffing for smaller class sizes, technology, wraparound supports and other upgrades for the first year, according to the foundation.

Peg's Foundation is committing $2.5 million to the school over the next five years, primarily for its wraparound support services, but also for whatever the LeBron James Family Foundation deems necessary in its first few years.

Contrary to some reporting, the LeBron James Family Foundation isn't footing the bill for all of the school's operating expenses. The foundation has donated $2 million thus far for start-up costs and has committed to another $2 million a year as the school builds to capacity. Because IPS will be part of the Akron City School District, a little over 14,000 in tax dollars will be allocated for each pupil enrolled in the school‐the same as for students in every other school in the district. Add to that the millions in charity dollars that will be poured into the school every year and the cost of each child's education begins to skyrocket.

The chart below shows how education dollars are spent in each state. Note that less than half of school expenditures go to pay teacher salaries‐and that gray "other" category comes out to around 28 percent of the total amount spent.
Posted by: g(r)omgoru || 08/14/2018 03:03 || Comments || Link || E-Mail|| [6494 views] Top|| File under:
University of Birmingham 'Male & Pale' Professors assigned minders
[Victory Girls] The Social Justice Warrior cult on university campuses just got another boost. Say hello to the University of Birmingham where being a Senior Academic while male and pale means being "assigned a junior female colleague from an ethnic minority as a mentor". "Reverse Mentors"? What could go wrong?

The project's overseer is Professor Jon Rowe. It's not that he is directly charging his fellow penis of pallor academics of overt SIXHIRB, but he hopes these nubile, young vagina possessors will leave the seniors "feeling quite uncomfortable".

"What is understood about unconscious bias is that we have all got it, but the more you learn about it and become conscious of it, the more you can act ...

While it is well known and obvious that women and minority groups suffer setbacks to their career progression no one really understands why."

Rowe forgets that even people who have not gone to University can spot blatant question-begging. It is well known ranks up there with experts say or, the classic, studies show for fallacious assertions.

Are these white, male professors bigots? Have they been shown to engage in unlawful discrimination? Therefore, let's be honest. These mentors are actually cultural minders. They are Big Sisters to monitor (and report) the professors' fealty to The Cause.

Mao would proud.
Posted by: Besoeker || 08/14/2018 02:51 || Comments || Link || E-Mail|| [6494 views] Top|| File under:
It's Not Just Confederate Monuments‐All Statues of Problematic Men Must Go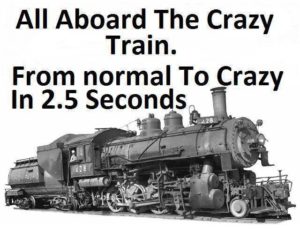 [Glamour] A year ago the deadly Charlottesville, Virginia, rally broke open the conversation about Confederate monuments and their place in our nation's public spaces. Today women are taking that conversation another step forward.

The death of Heather Heyer, the brutal beating of DeAndre Harris and the shatter of Marcus Martin's lower leg as he pushed then fiancée Marissa Blair from the path of James Alex Fields's Dodge Charger weren't enough to stop another white supremacist rally from taking place exactly a year after the violent Unite the Right rally in Charlottesville, Virginia.

On Sunday the world will watch as right-wing groups, white nationalists and neo-Nazis observe the anniversary of a deadly day in history‐this time in Washington, D.C.‐that marked a turning point in national dialogue about Confederate monuments and racism. The groups rallied on August 12, 2017, to protest Charlottesville City Council's vote to take down a monument of Confederate General Robert E. Lee, which a 2016 petition demanded be removed from one of Charlottesville's parks.

That petition was written by Zyahna Bryant, a Charlottesville High School senior with serious eyes and a quick wit who sliced through the rapid rhythm of her words. Bryant was just 16 when she penned the petition, inspired after watching human rights activist and artist Bree Newsome snatch the Confederate flag from atop a pole on the South Carolina Statehouse grounds in June 2015. "This flag comes down today!" Newsome shouted, clad in all black, dark brown dreads swinging beneath a helmet.

"It blew my mind," says Bryant.

Many who are taking to the streets for the Unite the Right Rally 2 would argue that there's no harm in keeping these symbols. But when is a statue more than a statue? At this moment in America's present reality, we question: Are monuments to men who rebelled against their mother country to preserve the institution of slavery appropriate in public spaces? How can a flag marked with stars and bars be a visceral symbol of shame to some, and pride to others? Women‐like Newsome and Bryant, of different ages and heritages and in every quadrant of the country‐are galvanizing efforts to remove, contextualize, and understand these symbols of who we were to help us determine who we are. But for all that we lost in Charlottesville, we gained something else too; a seismic shift in public consciousness.

Women are organizing to confront not just men of the Confederacy, but the problematic figures we've revered who used the tools of patriarchy and power to hurt women and people of color.

The message is clear. Women have had enough of bad men. And they aren't going to let them stand forever.
Posted by: Besoeker || 08/14/2018 02:00 || Comments || Link || E-Mail|| [6495 views] Top|| File under:
Who's in the News
34
[untagged]
9
Islamic State
5
Govt of Iran
3
Moslem Colonists
3
Houthis
3
Taliban
2
Sublime Porte
2
Commies
1
Govt of Pakistan
1
Govt of Qatar (MB)
1
Hamas
1
Jamaat-ul-Mujahideen Bangladesh (IS)
1
Muslim Brotherhood
1
Thai Insurgency
1
al-Qaeda
1
Ansar al-Sharia
1
Ansar Bayt al-Maqdis (IS)
1
Antifa
1
Arab Spring
1
Bangsamoro Islamic Freedom Fighters
1
Govt of Iraq
Bookmark
E-Mail Me
The Classics
The O Club
Rantburg Store
The Bloids
The Never-ending Story
Thugburg
Gulf War I
The Way We Were
Bio
Merry-Go-Blog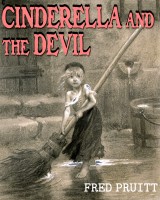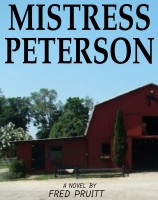 On Sale now!


A multi-volume chronology and reference guide set detailing three years of the Mexican Drug War between 2010 and 2012.

Rantburg.com and borderlandbeat.com correspondent and author Chris Covert presents his first non-fiction work detailing the drug and gang related violence in Mexico.

Chris gives us Mexican press dispatches of drug and gang war violence over three years, presented in a multi volume set intended to chronicle the death, violence and mayhem which has dominated Mexico for six years.
Click here for more information


Meet the Mods
In no particular order...


Steve White
Seafarious
Pappy
lotp
Scooter McGruder
john frum
tu3031
badanov
sherry
ryuge
GolfBravoUSMC
Bright Pebbles
trailing wife
Gloria
Fred
Besoeker
Glenmore
Frank G
3dc
Skidmark
Alaska Paul



Better than the average link...



Rantburg was assembled from recycled algorithms in the United States of America. No trees were destroyed in the production of this weblog. We did hurt some, though. Sorry.
44.200.30.73

Help keep the Burg running! Paypal: