-Lurid Crime Tales-
Giuliani: This Case Isn't Going To Fizzle, It's Going To Blow Up On Mueller
[Real Clear Politics] Rudy Giuliani, attorney for President Trump, appeared on Hannity Wednesday night to explain why the legal team rejected special counsel Robert Mueller's term for an interview.

Giuliani said the "real story" is that the case isn't going to fizzle, "it's going to blow up on them," referring to the Mueller team.

"The reality is, the real story is not that this case isn't going to fizzle," he said to host Sean Hannity. "It's going to blow up on them. The real question is, what we talked about before, there's a lot more to what they did that nobody knows about yet."

"A lot more to the obstruction of justice, to the collusion, to the fake dossier," Giuliani added.

"I know some of it," Hannity revealed.

Giuliani said the only collusion involved in this case is the intel community using the Steele dossier to obtain "several fraudulent FISA wires."
Posted by: Besoeker || 08/09/2018 04:56 || Comments || Link || E-Mail|| [6474 views] Top|| File under:
Roger Stone: Why aren't Manafort's lawyers asking whether he was under 'illegal' FISA surveillance?
[Wash Examiner] Longtime Trump confidant Roger Stone asked Wednesday why lawyers representing Paul Manafort, his old lobbying partner, had not pushed a line of inquiry about whether their client had been subjected to unlawful surveillance by the federal government.

"I'm still perplexed as to why he has not raised the question of whether he was under illegal FISA surveillance in this trial and in the upcoming trial," Stone said during an interview with CNN, referring to Manafort's court case in Virginia and his forthcoming proceedings in Washington. Both legal actions stem from special counsel Robert Mueller's federal Russia investigation.

The Justice Department and FBI have faced ongoing criticism for applications they made to the Foreign Intelligence Surveillance Court to obtain warrants to gather information on another former Trump campaign associate, foreign policy adviser Carter Page.

Stone was yet to hear from Mueller's team of federal investigators but would not testify against Trump, he continued. He would, however, "cooperate" with the Russia investigation if he could.

Mueller is reportedly interested in Stone after the self-described political trickster foreshadowed the release of Hillary Clinton campaign chairman John Podesta's emails before a WikiLeaks dump during the 2016 presidential campaign.

Stone on Wednesday added that news WikiLeaks founder Julian Assuage had been asked to appear in a closed-door session before the Senate Intelligence Committee was a "positive development."
Posted by: Besoeker || 08/09/2018 04:29 || Comments || Link || E-Mail|| [6484 views] Top|| File under:
-Signs, Portents, and the Weather-
The Liberals have now admitted the carbon tax is a job-killer
[Toronto Sun] Environment Minister Catherine McKenna admitted an inconvenient truth last week: the Liberal carbon tax would drive jobs out of Canada. The admission came in the form of a partial flip-flop on the issue.

The government quietly posted a document online indicating that 80%-90% of greenhouse gas emissions of large industrial corporations would be exempt from the tax. The reason? The government wants to avoid high costs that push industrial production out of Canada to places without carbon taxes.

But wait; McKenna has told us all along that the carbon tax would actually help our economy. Now she accepts it could simply move business, jobs and emissions out of Canada to more polluting countries where the emissions would ironically be higher.

According to the great energy CEO Michael Binnion, making one tonne of aluminum generates 11 tonnes of carbon in the U.S., but thanks to abundant hydroelectricity, only two tonnes in B.C. This means, when heavy environmental taxes and regulations drive aluminum production out of B.C., they not only kill Canadian jobs, but increase global greenhouse gas emissions.

For several years, Canada has insisted on rigorous environmental standards for our industries, among the world's toughest. For example, much of the world's oil is beyond dirty, compared to Canadian crude.

So, if the Liberals really cared about the earth, they wouldn't impose a damaging carbon tax on the world's cleanest industries. Instead, they would admit the world needs more Canada, and keep industry and jobs here.

It is not clear if the Liberals have accepted this common-sense argument or if McKenna climbed down to avoid having the carbon tax lead to mass layoffs in the middle of the coming election year.
Posted by: Besoeker || 08/09/2018 08:15 || Comments || Link || E-Mail|| [6474 views] Top|| File under:
Africa Subsaharan
Mugabe's 'kiss of death' sealed Chamisa's poll defeat
[DAILYMAVERICK.CO.ZA] In a country still smarting from Mugabe's ruinous four decades in power ‐ a president who once boasted of having "degrees in violence" that seemed to be actualised in the 1980s death of thousands of opposition supporters in southern Matabeleland and the Midlands provinces ‐ the ex-president's backing of Nelson Chamisa was seen by a large number of Zim-bob-weans as an attempt to bring Mugabe back to power "through the back door". 5

As Zim-bob-weans pondered their future this week in the aftermath of a tightly contested general election, supporters of chief opposition leader Nelson Chamisa were still stunned at how their orator-pastor had been trounced by President Emmerson Mnangagwa.

And yet several signs of Chamisa's political loss in the polls had been foregrounded, if predictable, long before the elections, the latest harbinger of his troubles being the "kiss of death" that he received from former president Bob Muggsy Mugabe
Continued on Page 49
Posted by: Fred || 08/09/2018 00:00 || Comments || Link || E-Mail|| [6462 views] Top|| File under: Tin Hat Dictators, Presidents for Life, & Kleptocrats
Arabia
Yemeni crisis
[DAWN] AS fighting between the Saudi-led coalition and the Houthi
...a Zaidi Shia insurgent group operating in Yemen. They have also been referred to as the Believing Youth. Hussein Badreddin al-Houthi is said to be the spiritual leader of the group and most of the military leaders are his relatives. The Yemeni government has accused the Houthis of having ties to the Iranian government, which wouldn't suprise most of us. The group has managed to gain control over all of Saada Governorate and parts of Amran, Al Jawf and Hajjah Governorates. Its slogan is God is Great, Death to America™, Death to Israel, a curse on the Jews ...
militia in Yemen

...an area of the Arabian Peninsula sometimes mistaken for a country. It is populated by more antagonistic tribes and factions than you can keep track of. Except for a tiny handfull of Jews everthing there is very Islamic...
continues, there appears to be little hope on the horizon for this impoverished country's people. Hostilities at the moment are focused on the strategic Red Sea port of Hodeidah (currently under Houthi control) as the coalition fighting to restore President Hadi's rule tries to wrest the city away from the militia. While there appears to be a stalemate in Hodeidah, sporadic bursts of violence show that the situation can deteriorate at any time. Last week, several civilian targets were bombed in the city, including a market, a hospital and the port. While the coalition was earlier blamed for the attacks, in which over 60 people died, the Saudis have denied involvement. Unfortunately in Yemen's murky situation, the coalition and the rebels both have been accused of killing civilians. Particularly appalling was the 2016 bombing of an MSF-run medical facility in which a number of children were killed, as well as a strike on a wedding party in the same year, which killed around 70. The coalition was believed to be responsible for both attacks. In other atrocities, funerals and marketplaces have also been targeted.

It is not only death from the skies that haunts Yemenis; starvation and displacement add to their miseries. Around 22m people in the country are believed to require food aid while over 2m are internally displaced. Despite all this death and suffering, all parties involved ‐ especially the coalition ‐ must be asked what this ruinous war has achieved since it was launched in March 2015. Yemen, already a poor country, has been devastated and the coalition, particularly the Saudis, who infamously believed the war would be won in 'weeks', must be asked how close they are to achieving their goals of restoring Mr Hadi. Instead of continuing this abominable war, all belligerents must cease fire, open the doors to dialogue and encourage a Yemeni-led, Yemeni-owned political solution.


Posted by: Fred || 08/09/2018 00:00 || Comments || Link || E-Mail|| [6462 views] Top|| File under: Houthis
Economy
Trade war may be start of a long slow death for Apple in China
[AsiaTImes]The iPhone's smashing success in China has shown remarkable resilience, despite increasingly strong competition from domestic competitors. But while Apple's flagship device recovered from a dismal showing in 2016 to regain market share in China last year, the bump in sales may have been the last hurrah, and the escalating trade war may mark a decisive turning point.

Whether or not Apple ends up being a direct target of retaliatory moves by Beijing, homegrown smartphone alternatives already provide comparable quality at a discount. The iPhone's appeal is that it represents a status symbol, but it may only take a nudge to push the Chinese consumers who haven't done so already to embrace a national symbol.

There have been signs of that nudge in recent days, with Chinese state media apparently tip-toeing towards a public campaign of criticism aimed at Apple.
Posted by: 3dc || 08/09/2018 00:00 || Comments || Link || E-Mail|| [6459 views] Top|| File under: Commies
The Grand Turk
Who is Erdogan siding with?
[ENGLISH.ALARABIYA.NET] Why does Erdogan's Turkey insist on standing by the Khomeini Iran?

Is it due to apparent and "secret" commercial interests? Is it the Iranian gas like it was said? Or is there a deep crisis between Turkey, under the leadership of Turkish President Recep Tayyip Erdogan, who possesses the most of constitutional jurisdictions since the era of founder Ataturk, and "strong" US President Donald Trump over several political, security and commercial affairs?

Are there differences over Syria that do not end with trade war and also include the case of the American pastor jailed in Turkey, Brunson, and America's harboring of Erdogan supporters' first enemy Fethullah Gulen?

The difference between Turkey and Iran is that Iran is not a member of any political and security alliance, which the US leads, unlike Turkey, which has an influential membership in the western NATO.

It is through this door that the recent diplomatic efforts were launched to find exits that diffuse political steam between Trump and Erdogan.

CNN Turk quoted diplomatic sources as saying that a delegation of Turkish officials is going to Washington to discuss the ongoing dispute between the two NATO member states.

The crisis is real and substantial and not accidental. The economic wars, inflammatory statements and freezing ministers' accounts from both sides (we do not know what Ankara's government has against American ministers in Turkey) are mere "manifestations" of deep crisis.

ESSENCE OF CRISIS
The essence of the crisis is in the camp and the direction, which "populist" Turkish President Erdogan chose. He and his men declared from the beginning their bias toward the Khomeini regime.

President Erdogan called Iranian President Rouhani and voiced his support to him after popular protests erupted against the regime.

Turkey's Foreign Minister Mevlüt Çavuşoğlu did the same and Turkish spokesperson Ibrahim Kalin voiced Ankara's rejection of imposing sanctions on Tehran and said Turkey does not recognize them.

By doing so, Turkey announced that it is standing with the Khomeini regime about which one of its terrorist "revolutionary guards" commanders Brigadier General Nasser Shaabani recently said that the local Houthi proxy's attack on Saudi oil tankers in Bab al-Mandeb Strait was carried out upon direct orders from Tehran, the FARS news agency reported.

POLITICAL ISLAM
Erdogan's Turkey is clearly with the camp of states that support the project of political Islam, whether Shiite or Sunni.

It is political and media support, and perhaps security support, to Doha's authorities and the Muslim Brotherhood in Egypt are examples of the role, which Turkey wants to assume under the directions of populist President Erdogan.

The criterion in the sultan's dreams will be the economy considering that the success of the economy was the ticket that allowed him, his party and his group to lead Turkey.

The Turkish economy today is not alright after the Turkish lira hit record low and lost 27 percent of its value this year. "Live in Rajab and you will see a wonder."
Posted by: Fred || 08/09/2018 00:00 || Comments || Link || E-Mail|| [6467 views] Top|| File under: Sublime Porte
Home Front: Politix
Why it's time for Trump to play his ace in the hole
BLUF:


[NY Post] Fortunately, there is one card left to play. It is Trump's ace in the hole, and now is the time to put it on the table.

As I and others have noted, a president has almost unlimited powers to declassify any document within the executive branch. It is a mystery why Trump has hesitated to use that power, especially because he rails so frequently about the unfairness of both probes.

He could, in an instant, strike a blow for accountability and transparency by ordering the Justice Department to give Congress everything it wants, subject to very limited restrictions.

Embarrassment does not qualify as a reason for withholding information.



Related PJ: 'No Danger' in CIA, DHS and DOJ Releasing Kavanaugh Records, Senator Says
Posted by: Besoeker || 08/09/2018 07:53 || Comments || Link || E-Mail|| [6481 views] Top|| File under:
India-Pakistan
The politics of religion
[DAWN] THE 2018 elections have proved to be a mixed bag for the religious right. While the vote bank of the mainstream Islamic parties has shrunk, the strong showing of a newly formed radical group has led to jitters. Although it has failed to win even a single seat in the newly elected National Assembly, the Tehrik-e-Labbaik Pakistain (TLP) has emerged as the fifth largest group in terms of vote share, and is nominally behind the MMA which itself is an alliance of the mainstream Islamic parties.

Indeed, the growing electoral support for the

hard boy

outfit whose politics is based on animus against other religious groups and that justifies violence in the name of faith is worrisome; yet it is not likely to change the power matrix in the country. The rout of the top leadership of the MMA came as a huge surprise in the elections, and so has the expansion of the TLP's popular base. There may or may not be any correlation between those two developments; still, the spectacular rise of a radical Barelvi movement has given a new and dangerous twist to the issue of religion and politics in the country. It may be indicative of disenchanted voters of the mainstream Islamic parties leaning towards

hard boy

groups with a stronger bias against adherents of other religious beliefs.

Although they remain on the fringes of power politics, religious groups in the country continue to wield more influence than their electoral support base indicates. The combined share of the vote for the religious parties, mainstream or otherwise, however, remains below nine per cent. It was significantly lower than the over 11pc achieved by the MMA during its remarkable success in the 2002 general elections when for the first time in Pakistain's history the religious parties had managed to lead a provincial government. Their triumph, however, was largely limited to one province, Khyber-Pakhtunkhwa.

While also losing ground in its stronghold, the mainstream Islamic coalition seems to have been completely wiped out in Punjab
1.) Little Orphan Annie's bodyguard
2.) A province of Pakistain ruled by one of the Sharif brothers
3.) A province of India. It is majority (60 percent) Sikh and Hindoo (37 percent), which means it has relatively few Moslem riots....
and Sindh where the TLP has made significant inroads. That also raises the question of whether the TLP electoral gain has largely been at the expense of relatively moderate Islamic parties like the Jamaat-e-Islami
...The Islamic Society, founded in 1941 in Lahore by Maulana Sayyid Abul Ala Maududi, aka The Great Apostosizer. The Jamaat opposed the independence of Bangladesh but has operated an independent branch there since 1975. It maintains close ties with international Mohammedan groups such as the Moslem Brotherhood. the Taliban, and al-Qaeda. The Jamaat's objectives are the establishment of a pure Islamic state, governed by Sharia law. It is distinguished by its xenophobia, and its opposition to Westernization, capitalism, socialism, secularism, and liberalist social mores...
and the JUI-F.


Posted by: Fred || 08/09/2018 00:00 || Comments || Link || E-Mail|| [6461 views] Top|| File under: Govt of Pakistan
Science & Technology
Don't Look Down: Big Bellies Tied To Mental Decline in... 'Irish seniors'
[Hot Air] People are always telling Americans they should lose weight. Yada-yada-yada. You'll be healthier somehow. Many times those folks so full of advice could use a little Jenny Craig themselves.

But now comes an actual medical research study that ties, let's call them plus-size waistlines to losing your mind, or some of it anyway. At least I think that's what the study says. Wait. I got distracted measuring my waistline.

Researchers from Trinity College Dublin did a statistically significant national study of 5,200 Irish senior citizens over 60. They found that people's waist-to-hip ratio could indicate their later cognitive function.

Sounds like a flabby hypothesis, of course, if you're overweight. But many of us are. The CDC estimated the other year that almost 40 percent of American adults, or more than 93 million of us, are obese. Even among those in their 20s 36 percent were obese, while among those 60 and older the obesity percentage was 41.
Posted by: Besoeker || 08/09/2018 04:45 || Comments || Link || E-Mail|| [6462 views] Top|| File under:
Syria-Lebanon-Iran
Tehran's troubles
[DAWN] IT may have been more prudent for Donald Trump


...New York real estate developer, described by Dems as illiterate, racist, misogynistic, and what ever other unpleasant descriptions they can think of, elected by the rest of us as 45th President of the United States...


to make the overture before delivering the ballistic message in capital letters. But then, prudence is hardly a quality anyone associates with the White House incumbent.

His belligerent tweet late last month, vowing "consequences the likes of which few throughout history have ever suffered before" if Iran dared to threaten the US, was evidently a response to remarks by Iranian president Hassan Rouhani to the effect that the choice for America was between 'the mother of all peace' and the 'mother of all wars', which could easily be interpreted as an overture rather than a threat.
Continued on Page 49
Posted by: Fred || 08/09/2018 00:00 || Comments || Link || E-Mail|| [6463 views] Top|| File under: Govt of Iran
Home Front: Culture Wars
Anti-Americanism is anti-Semitism's first cousin
[American Thinker] The anti-Semite is a crank and a bore. However, the anti-Semite has an important psychological and even spiritual advantage over certain other kinds of cranks: he knows that to other people, he is a crackpot. This leaves the door slightly ajar for him to discover that he is one.

Anti-Americanism is anti-Semitism's first cousin, but with an important difference. A person afflicted with this terrible condition is also a crank and a bore, but because anti-Americanism is so widespread both in America and abroad, it is all too easy for the sufferers never to realize they are cranks.

After all, anti-Americanism is the norm among the globalist elites. In his book Anti-Americanism,


A highly illuminating, well written analysis. I strongly recommend it.

Jean-Francois Revel writes that he had "formed [his] opinion about the United States through the filter of the European press, which means my judgment was unfavorable." But Revel wants us to understand that he has learned that anti-Americanism is more than simply a widespread climate of opinion. Instead, he labels it a "psychopathology" and an "obsession."

For Revel, the source of this malady is obvious. America has supplanted Europe, and the elites of Europe resent it. Europe once dominated the world. It no longer does, and the European elites blame America instead of themselves.

Revel believes that the Europeans:

... should force themselves to examine how they have contributed to that [America's] preponderance. It was they, after all, who made the twentieth century the darkest in history; it was they who brought about the two unprecedented cataclysms of the World Wars; and it was they who invented and put into place the two most criminal regimes ever inflicted on the human race ‐ pinnacles of evil and imbecility achieved in a space of less than thirty years.

Revel is saying that obsessing over what's wrong with America helps Europeans ward off such thoughts. Warding off unwelcome thoughts is, after all, the psychological mechanism of blame. The greater the need for denial, the greater the intensity of the obsession.

Anti-Americanism has the same psychological dynamic as anti-Semitism. When the anti-Semite launches into his harangue, we instinctively recoil. We recognize that he is a troubled soul. We understand that he is obsessively tracing the inner contours of a mental cage that exists beyond the reach of rationality.
Posted by: Besoeker || 08/09/2018 04:33 || Comments || Link || E-Mail|| [6462 views] Top|| File under:
Fauxcahontas Slammed for Calling Criminal Justice System 'Racist'
[Breitbart] Sen. Elizabeth Warren (D-MA) is getting blowback for her recent remarks at a left-wing Netroots Nation event where she said the United States criminal justice system is racist.
"Let's just start with the hard truth about our criminal justice system," Warren said at an event on Friday hosted by Congressional Black Caucus Chairman Cedric Richmond at Dillard University in New Orleans. "It's racist. It is."

"And when I say our system, I mean all the way," Warren said. "I mean front to back."

"We're talking about the front end on what you declare to be illegal; on how you enforce it, on who gets arrested," Warren said.

On Sunday the Boston Herald published an editorial titled "Liz Warren keeps playing the blame game."
Posted by: Besoeker || 08/09/2018 04:10 || Comments || Link || E-Mail|| [6465 views] Top|| File under:
The Elite Freaks Out When Trump Puts Americans First
Of all Donald Trump's many sins against the Great Church of the Transnational Leftist Establishment, his greatest may be his stubborn refusal to subordinate the needs of the normal citizens of the United States to the dogmas of our alleged betters. He rejects the secular civic religion of our betters, one that urges the sacrifice of regular folk's interests on the altar of their self-regard and cheesy self-interest.

Trump is a heretic, a blasphemer, and it's no surprise they want to burn him at the stake.

Horrors! He demands that the Europeans fund their own defense at levels that come to about half of what America spends!

Oh well, I never! He refuses to hobble the American economy as a tribute to the false god of the weird weather religion and he dumped the Paris Climate Grift!

Vapors! He rejects the notion that free trade is a one-way street into America's markets and thinks that we ought to get the same deal on stuff we sell to outsiders as they get selling to us.

...Donald Trump's common-sense policy of putting America first appeals to Normal Americans for the simple reason that it corresponds to the proper purpose of the United States government ‐ to protect and benefit Normal Americans. We are not seeking to harm our allies ‐ the American graves that dot the European countryside prove our friendship better than mere words ever could ‐ but neither will we tolerate being exploited, no matter how uncomfortable it will be for our foreign policy hacks to explain that to their Eurobuddies over champagne in Brussels.
Posted by: g(r)omgoru || 08/09/2018 02:30 || Comments || Link || E-Mail|| [6459 views] Top|| File under:
Failed Predictions of Climate Alarmists Make Future Predictions Suspect
h/t Gates of Vienna


It's hard for the average citizen to read the news these days and not be worried for the future of the planet.

...But to get a good gauge of such predictions, it is wise to look at how similar predictions have turned out in the past. So, don't sell your beachfront property just yet.
Posted by: g(r)omgoru || 08/09/2018 02:15 || Comments || Link || E-Mail|| [6475 views] Top|| File under:
Government
The Real Reasons for Chicago's Deadly Crime Wave
h/t Instapundit


It is an accepted but lamented fact of life among police officers that in order to rise on the promotional ladder, one must endorse the political fashions currently in favor among the city's politicians. And the higher one ascends on that ladder, the more convincingly one must do so. As a consequence, reflecting the governing principles of almost any city you can name, most police chiefs are liberals, or at least pretend to be with a passing level of feigned sincerity.

As a result of this, the upper levels of most police departments, most certainly those in large cities, become clogged with men and women who can recite leftist pieties as confidently as any MSNBC host, the better to curry favor with politicians whose sponsorship is essential to further promotion. All of these men and women believe themselves qualified to be the next police chief, but the one selected will have proved himself to be the most proficient panderer.

But this creates a problem within a police department, to wit, a division in the rank structure between those at or near the top who adopt the leftist nostrums of the politicians, and those at the bottom who must go out onto the streets each day and confront the very real problems engendered by those very same leftist nostrums.

There exists no more vivid example of this than the city of Chicago, where Hillary Clinton received 84 percent of the 2016 presidential vote, and where there hasn't been a Republican mayor since 1931.

...But If you were somehow to identify and arrest every single one of the shooters involved in the weekend violence, you would no doubt discover that nearly all of them came from homes with absent fathers, and that nearly all of them had been previously arrested for violent crime. (They won't come close to arresting all of the shooters, or even a quarter of them; the website Heyjackass.com reports Chicago P.D.'s murder clearance rate for 2018 so far is 14.6 percent.)


Posted by: g(r)omgoru || 08/09/2018 02:01 || Comments || Link || E-Mail|| [6479 views] Top|| File under:
Who's in the News
36
[untagged]
6
Islamic State
4
Govt of Pakistan
4
Commies
4
Moslem Colonists
3
Hamas
3
Govt of Iran
3
Houthis
2
Tin Hat Dictators, Presidents for Life, & Kleptocrats
2
Taliban
2
Govt of Saudi Arabia
1
Muslim Brotherhood
1
Palestinian Authority
1
Sublime Porte
1
Govt of Syria
1
Govt of Iran Proxies
1
al-Nusra
Bookmark
E-Mail Me
The Classics
The O Club
Rantburg Store
The Bloids
The Never-ending Story
Thugburg
Gulf War I
The Way We Were
Bio
Merry-Go-Blog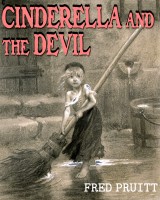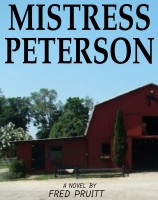 On Sale now!


A multi-volume chronology and reference guide set detailing three years of the Mexican Drug War between 2010 and 2012.

Rantburg.com and borderlandbeat.com correspondent and author Chris Covert presents his first non-fiction work detailing the drug and gang related violence in Mexico.

Chris gives us Mexican press dispatches of drug and gang war violence over three years, presented in a multi volume set intended to chronicle the death, violence and mayhem which has dominated Mexico for six years.
Click here for more information


Meet the Mods
In no particular order...


Steve White
Seafarious
Pappy
lotp
Scooter McGruder
john frum
tu3031
badanov
sherry
ryuge
GolfBravoUSMC
Bright Pebbles
trailing wife
Gloria
Fred
Besoeker
Glenmore
Frank G
3dc
Skidmark
Alaska Paul



Better than the average link...



Rantburg was assembled from recycled algorithms in the United States of America. No trees were destroyed in the production of this weblog. We did hurt some, though. Sorry.
52.23.219.12

Help keep the Burg running! Paypal: