-Lurid Crime Tales-
Chicago gun violence has gotten so bad parents resort to 'hiding' their children
[Hot Air] Gang violence and crime in the Windy City have not gone away under Rahm Emanuel's leadership, though some progress has been made in specific categories of crime. Still, the endemic problems are enough to have altered the lives of many of Chicago's residents, seemingly in a permanent fashion. The local CBS outlet looked at the effect this has had on some families and discovered some truly heartbreaking stories. In Lawndale, on the City's west side, some parents report that they've become so desperate that they've taken to "hiding their children" rather than risking their being injured or killed in the act of simply playing or enjoying a normal childhood.
Posted by: Besoeker || 08/01/2018 05:57 || Comments || Link || E-Mail|| [6490 views] Top|| File under:
-Land of the Free
Freeing People from Left-Wing Lies
The majority of Democratic voters are victims of a deliberate conspiracy by the leftist media, academia, and the Deep State to mislead them through lies of omission and commission.

A recent Pew survey shows that leftists are much more likely not to want to associate with people who don't share their political views than are conservatives. Furthermore, leftists are more likely not to know any conservatives.

Look at the electoral map from 2016 ‐ the blue areas are all tiny and tightly grouped.

Essentially, most leftist voters live in an intellectual bubble where the fake news media provide the propaganda, and their friends repeat, hence reinforce, the lies, making them seem credible. This even impacts the fake news reporters themselves.

On Twitter, for example, a leftist said the recently released FISA warrant application showed that the FBI had told the judge that Hillary was the one who paid for the Steele dossier, but that's not the case. The application for the warrant said:

Source #1 who now owns a foreign business/financial intelligence firm, was approached by an identified US. person, who indicated to Source #1 that a U.S.-based law firm had hired the identified US. person to conduct research regarding Candidate #1s ties to Russia (the identified U.S. person and Source #1 have a long-standing business relationship). The identified US. person hired Source #1 to conduct this research. The identified US. person never advised Source #1 as to the motivation. behind the research into Candidate #1s ties to Russia. The FBI speculates that the identified US. person was likely looking for information that could be used to discredit Candidate #1's campaign.

There are a number of problems with this, including:

The FBI knew that Hillary had funded the dossier but does not say so.
The FBI does not mention that Source #1 is a former spy and British national.
The FBI says the U.S. person was "likely" looking for dirt on Trump when the FBI knew for a fact that that was the intent.
The FBI relied on the word of the people involved that Source #1 wasn't told that the purpose of collecting dirt on Trump was to use that dirt against Trump.
The FBI failed to mention that Source #1 was highly biased against Trump.

For people who live in the left-wing bubble, the problems listed above are never mentioned. Instead, they're merely told that the application revealed that someone who was opposed to Trump funded the dossier.

What we're seeing is that neo-fascists on the left are channeling Joseph Goebbels, Hitler's chief propagandist, by using the Big Lie. Goebbels said:

If you tell a lie big enough and keep repeating it, people will eventually come to believe it. The lie can be maintained only for such time as the State can shield the people from the political, economic and/or military consequences of the lie. It thus becomes vitally important for the State to use all of its powers to repress dissent, for the truth is the mortal enemy of the lie, and thus by extension, the truth is the greatest enemy of the State.

Just replace "State" with leftist media-Democrat-Deep State alliance, and it becomes the clear mission statement of the left today. They know that the truth, ranging from the scientific fact that life begins at conception to the fact that the Iranian mullahs aren't trustworthy, must be concealed at all costs, because most Democratic voters won't vote Democratic when they learn the truth.

The Big Lie works because regular people are rarely willing to tell a big lie. Sure, we lie about little things, but few people will say they saw their neighbor using drugs when they didn't actually see that.

Because real people don't tell big lies, they assume that others won't, either. Hence, when Hitler, or the WaPo, repeats big lies over and over, people tend to end up believing them so long as they don't hear any contradictory voices.

That's why so many Americans think abortion is legal only in the first trimester or for the hard cases when in fact it's legal for any reason at any time during a pregnancy.

That's why so many Americans think Trump somehow colluded with Russia even though there is not a shred of evidence to indicate that.

That's why so few Americans know that Carter Page, the supposed Russian spy targeted by the FISA warrant, helped the FBI sting to capture Russian spies in 2013. Clearly, the media have to work hard to hide that from the bubble people they're trying to fool.

That's why few Democratic voters know that the NYT has armed guards to protect its newsroom even as it says making it harder for average citizens to have guns is a good thing.

If leftists were more uniformly distributed in America, they'd be exposed to nice people who have different information and hence different views. But as the Pew survey shows, they're not.

The problem, then, is how do we change this? We don't want, or need, a new civil war, but unless we can get the truth to Democratic voters, we are on a path to a very bad place.

Unless you're rich enough to buy a TV network, the answer is by talking truth to everyone you meet.

Don't be pushy, and don't bring up contentious topics out of nowhere, but when the issues come up, don't go silent because you'll be disparaged for supporting conservative perspectives.

For example, if someone asks how a Christian could support Trump because of his affairs, respond by wondering how anyone could trust Hillary, who openly attacked the women her husband sexually harassed.

If someone mentions Trump colluding with Russia, ask him what evidence there is of that. If he mentions the Steele dossier, point out that Steele himself said in a deposition to a British court that the contents are unverified.

If someone talks about the horror of Trump separating children from their families, point out that if the parents had legally applied for asylum at any point of entry or at any one of ten sites in Mexico instead of trying to sneak into America, they wouldn't have been separated from their children. Further, note that Trump has signed an order ending the practice. And mention that if an American citizen is arrested for a crime, he's separated from his children, too.

If someone talks about how conservatives don't care about the poor, point out to him that when Maine added work requirements to the food stamp program for healthy single childless individuals, 80% of them dropped out of the program. Clearly, they didn't need welfare. It's that sort of misuse of welfare that conservatives oppose. No one wants people starving or freezing; even Reagan talked about a necessary safety net. But Democrats want to ensnare people into welfare so that those people will be dependent on the government and hence will vote for Democrats.

It may not seem like much but the reality is that most Americans, even those who vote Democratic, are decent people. But they've never heard the truth on a wide spectrum of issues.

As the Bible says, the truth will set you free, so exposing basically good people to the truth has a good chance of starting them on the path to rejecting the Democratic party and its lies.



Posted by: 746 || 08/01/2018 13:38 || Comments || Link || E-Mail|| [6462 views] Top|| File under:
The Origins of Our Second Civil War
How, when, and why has the United States now arrived at the brink of a veritable civil war?

Almost every cultural and social institution ‐ universities, the public schools, the NFL, the Oscars, the Tonys, the Grammys, late-night television, public restaurants, coffee shops, movies, TV, stand-up comedy ‐ has been not just politicized but also weaponized.

Donald Trump's election was not so much a catalyst for the divide as a manifestation and amplification of the existing schism.
Continued on Page 49
Posted by: 746 || 08/01/2018 00:00 || Comments || Link || E-Mail|| [6476 views] Top|| File under:
Economy
No, Single-Payer Reforms Won't Curb Hospital Costs
[National Review] Reforms that eliminate barriers to hospital competition are a much smarter option.

Charles Blahous of the Mercatus Center at George Mason University has just demonstrated the perils of making generous assumptions for the sake of proving a narrow point. In an attempt to quantify the rough fiscal impact associated with having the federal government take up all health-care costs currently borne by private insurers, employers, and individuals, Blahous accepted the assumption made by Senator Bernie Sanders and other single-payer proponents that the reform could save billions by purchasing services from hospitals at Medicare rates.

Although Blahous's study estimated that Sanders's "Medicare for All" proposal would impose a fiscal burden of $32 trillion (yes, trillion) over ten years and a likely annual tax increase of $26,000 per American household, single-payer advocates have been thrilled by its publication, seizing on its comparison between the estimated cost and expected private health-insurance spending over that ten-year period to argue that it would actually save Americans $2 trillion.

This "finding" is merely the result of a preposterous assumption: that because Medicare currently pays 40 percent less than private insurers for hospital services, the cost of delivering hospital services to the privately insured could be proportionately reduced simply by having the government rather than insurers pay hospitals for them.
Posted by: Besoeker || 08/01/2018 12:27 || Comments || Link || E-Mail|| [6463 views] Top|| File under:
Wall Street opens higher as Apple lifts tech stocks
(Reuters) - U.S. stocks opened higher on Wednesday after Apple's strong earnings boosted technology companies and helped ease concerns over future growth of the tech sector.

The Dow Jones Industrial Average .DJI rose 46.44 points, or 0.18 percent, at the open to 25,461.63. The S&P 500 .SPX opened higher by 4.88 points, or 0.17 percent, at 2,821.17. The Nasdaq Composite .IXIC gained 30.03 points, or 0.39 percent, to 7,701.82 at the opening bell.
Posted by: Besoeker || 08/01/2018 09:40 || Comments || Link || E-Mail|| [6462 views] Top|| File under:
Home Front: Politix
Kimberley A. Strassel: 'Devin Nunes, Washington's Public Enemy No. 1'
[WSJ] It's 105 degrees as I stand with Rep. Devin Nunes on his family's dairy farm. Mr. Nunes has been feeling even more heat in Washington, where as chairman of the House Select Committee on Intelligence he has labored to unearth the truth about the Federal Bureau of Investigation's activities during and after the 2016 presidential campaign. Thanks in large part to his work, we now know that the FBI used informants against Donald Trump's campaign, that it obtained surveillance warrants based on opposition research conducted for Hillary Clinton's campaign, and that after the election Obama administration officials "unmasked" and monitored the incoming team.

Mr. Nunes's efforts have provoked extraordinary partisan and institutional fury in Washington‐across the aisle, in the FBI and other law-enforcement and intelligence agencies, in the media. "On any given day there are dozens of attacks, each one wilder in its claims," he says. Why does he keep at it? "First of all, because it's my job. This is a basic congressional investigation, and we follow the facts," he says. The "bigger picture," he adds, is that in "a lot of the bad and problematic countries" that Intelligence Committee members investigate, "this is what they do there. There is a political party that controls the intelligence agencies, controls the media, all to ensure that party stays in power. If we get to that here, we no longer have a functioning republic. We can't let that happen."

Mr. Nunes, 44, was elected to Congress in 2002 from Central California. He joined the Intelligence Committee in 2011 and delved into the statutes, standards and norms that underpin U.S. spying. That taught him to look for "red flags," information or events that don't feel right and indicate a deeper problem. He noticed some soon after the 2016 election.

The first: Immediately after joining the Trump transition team, Mr. Nunes faced an onslaught of left-wing claims that he might be in cahoots with Vladimir Putin. It started on social media, though within months outlets such as MSNBC were openly asking if he was a "Russian agent." "I've been a Russia hawk going way back," he says. "I was the one who only six months earlier had called the Obama administration's failure to understand Putin's plans and intentions the largest intelligence failure since 9/11. So these attacks, surreal‐big red flag."

Mr. Nunes would later come to believe the accusations marked the beginning of a deliberate campaign by Obama officials and the intelligence community to discredit him and sideline him from any oversight effort. "This was November. We, Republicans, still didn't know about the FBI's Trump investigation. But they did," he says. "There was concern I'd figure it out, so they had to get rid of me."

A second red flag: the sudden rush by a small group of Obama officials to produce a new intelligence assessment two weeks before President Trump's inauguration, claiming the Russians had acted in 2016 specifically to elect Mr. Trump. "Nobody disagrees the Russians were trying to muddy up Hillary Clinton. Because everyone on the planet believed‐including the Russians‐she was going to win," Mr. Nunes says. So it "made no sense" that the Obama administration was "working so hard to make the flip argument‐to say 'Oh, no, no: This was all about electing Trump.' " The effort began to make more sense once that rushed intelligence assessment grew into a central premise behind the theory that Mr. Trump's campaign had colluded with the Russians.

January 2017 also brought then-FBI Director James Comey's acknowledgment to Congress‐the public found out later‐that the bureau had been conducting a counterintelligence investigation into the Trump campaign since the previous summer, and that Mr. Comey had actively concealed the probe from Congress. Months earlier, when Mr. Nunes had seen media stories alluding to a Trump investigation, he'd dismissed them. "We're supposed to get briefed," he says. "Plus, I was thinking: 'Comey, FBI, they're good people and would never do this in an election. Nah.' "

When the facts came out, Mr. Nunes was stunned by the form the investigation took. For years he had been central in updating the laws governing surveillance, metadata collection and so forth. "I would never have conceived of FBI using our counterintelligence capabilities to target a political campaign. If it had crossed any of our minds, I can guarantee we'd have specifically written, 'Don't do that,' " when crafting legislation, he says. "Counterintelligence is looking at people trying to steal our nation's secrets or working with terrorists. This if anything would be a criminal matter."

Then there was the Christopher Steele dossier, prepared for Mrs. Clinton's campaign by the opposition-research firm Fusion GPS. Top congressional Republicans got a January 2017 briefing about the document, which Mr. Comey later described as "salacious and unverified." Mr. Nunes remembers Mr. Comey making one other claim. "He said Republicans paid for it. Not true." Mr. Nunes recalls. "If they had informed us Hillary Clinton and Democrats paid for that dossier, I can guarantee you that Mitch McConnell and Paul Ryan would have laughed and walked out of that meeting." The Washington Free Beacon, a conservative website funded by hedge-fund manager Paul Singer, had earlier hired Fusion GPS to do research on Mr. Trump, but the Beacon's editors have said that assignment did not overlap with the dossier.

All these red flags were more than enough to justify a congressional investigation, yet Mr. Nunes says his sleuthing triggered a new effort to prevent one. He had been troubled in January 2017 when newspapers published leaked conversations between Mike Flynn, Mr. Trump's first national security adviser, and the Russian ambassador. The leak, Mr. Nunes says, involved "very technical collection, nearly the exact readouts." It violated strict statutory rules against "unmasking"‐revealing the identities of Americans who are picked up talking to foreigners who are under U.S. intelligence surveillance.

Around the time of the Flynn leak, Mr. Nunes received tips that far more unmasking had taken place. His sources gave him specific document numbers to prove it. Viewing them required Mr. Nunes to travel in March to a secure reading room on White House grounds, a visit his critics would then spin into a false claim that he was secretly working with Mr. Trump's inner circle. They also asserted that his unmasking revelations amounted to an unlawful disclosure of classified information.

That prompted a House Ethics Committee investigation. In April 2017, Mr. Nunes stepped aside temporarily from the Russia-collusion piece of his inquiry, conveniently for those who wished to forestall its progress. Not until December did the Ethics Committee clear Mr. Nunes. "We found out later," he says, "that four of the five Democrats on that committee had called for me to be removed before this even got rolling."

Meantime, the Intelligence Committee continued the Russia-collusion probe without Mr. Nunes. In October 2017 news finally became public that the Steele dossier had been paid for by the Clinton campaign. This raised the question of how much the FBI had relied on opposition research for its warrant applications, under the Foreign Intelligence Surveillance Act, to spy on onetime Trump campaign aide Carter Page. Throughout the fall, the Justice Department refused to comply with Intel Committee subpoenas for key dossier and FISA documents.

By the end of the year, Mr. Nunes was facing off with the Justice Department, which was given a Jan. 3, 2018, deadline to comply with Congress's demands for information. The New York Times quoted unnamed government officials who claimed the Russia investigation had hinged not on the dossier but on a conversation with another low-level Trump aide, George Papadopoulos. The next day, the Washington Post ran a story asserting‐falsely, Mr. Nunes insists‐that even his Republican colleagues had lost confidence in him. "So, a leak about how the dossier doesn't matter after all, and another saying I'm out there alone," he says. "And right then DOJ and FBI suddenly demand a private meeting with the speaker, where they try to convince him to make me stand down. All this is not a coincidence."

But Mr. Ryan backed Mr. Nunes, and the Justice Department produced the documents. The result was the Nunes memo, released to the public in February, which reported that the Steele dossier had in fact "formed an essential part of the Carter Page FISA application"‐and that the FBI had failed to inform the FISA court of the document's partisan provenance. "We kept the memo to four pages," Mr. Nunes says. "We wanted it clean. And we thought: That's it, it's over. The American public now knows that they were using dirt to investigate a political campaign, a U.S. citizen, and everyone will acknowledge the scandal." That isn't what happened. Instead, "Democrats put out their own memo, the media attacked us more, and the FBI and DOJ continue to obfuscate."

It got worse. This spring Mr. Nunes obtained information showing the FBI had used informants to gather intelligence on the Trump camp. The Justice Department is still playing hide-and-seek with documents. "We still don't know how many informants were run before July 31, 2016"‐the official open of the counterintelligence investigation‐"and how much they were paid. That's the big outstanding question," he says. Mr. Nunes adds that the department and the FBI haven't done anything about the unmaskings or taken action against the Flynn leakers‐because, in his view, "they are too busy working with Democrats to cover all this up."

He and his committee colleagues in June sent a letter asking Mr. Trump to declassify at least 20 pages of the FISA application. Mr. Nunes says they are critical: "If people think using the Clinton dirt to get a FISA is bad, what else that's in that application is even worse."

Mr. Nunes has harsh words for his adversaries. How, he asks, can his committee's Democrats, who spent years "worrying about privacy and civil liberties," be so blasé about unmaskings, surveillance of U.S. citizens, and intelligence leaks? On the FBI: "I'm not the one that used an unverified dossier to get a FISA warrant," Mr. Nunes says. "I'm not the one who obstructed a congressional investigation. I'm not the one who lied and said Republicans paid for the dossier. I'm just one of a few people in a position to get to the bottom of it." And on the press: "Today's media is corrupt. It's chosen a side. But it's also making itself irrelevant. The sooner Republicans understand that, the better."

His big worry is that Republicans are running out of time before the midterm elections, yet there are dozens of witnesses still to interview. "But this was always the DOJ/FBI plan," he says. "They are slow-rolling, because they are wishing and betting the Republicans lose the House."

Still, he believes the probe has yielded enough information to chart a path for reform: "We need more restrictions on what you can use FISAs for, and more restrictions on unmaskings. And we need real penalties for those who violate the rules." He says his investigation has also illuminated "the flaws in the powers of oversight, which Congress need to reinstate for itself."

Mostly, Mr. Nunes feels it has been important to tell the story. "There are going to be two histories written here. The fiction version will come from an entire party, and former and even current intelligence heads, and the media, who will continue trying to cover up what they did," he says. "It's our job, unfortunately, to write the nonfiction."
Posted by: Besoeker || 08/01/2018 15:51 || Comments || Link || E-Mail|| [6471 views] Top|| File under:
Giuliani: No Trump Interview, Russia Probe Not Legit
[Conservative Alert] Former presidential candidate New York City mayor and now Trump attorney Rudy Giuliani announced on Monday that President Trump will not interview before Special Counsel Robert Mueller because the investigation is a sham. During the Fox News Hannity appearance, Giuliani argued the potential Trump-Mueller interview would amount to a perjury trap. Further, Giuliani pointed out that Trump's legal team is in a stronger position against the still unsubstantiated collusion allegations. The point is obvious: if Mueller had anything solid on Trump, we'd know about by now because the FBI's collusion with the DNC would have produced it. It's the new Red Scare in which Mueller is the new McCarthy.
Posted by: Besoeker || 08/01/2018 12:21 || Comments || Link || E-Mail|| [6484 views] Top|| File under:
Ann Coulter: Trump's 'Poll Numbers Will Go Through the Roof' if He'd Just Build the Border Wall
[Breitbart] New York Times best-selling author and populist conservative columnist Ann Coulter says President Trump's "poll numbers will go through the roof" if he would simply build the border wall he promised to construct along the U.S.-Mexico border.

During an interview on SiriusXM's Breitbart News Daily, Coulter told Breitbart Editor-in-Chief Alex Marlow that if Trump finally followed through on his key campaign promise to build a wall along the southern border, his poll numbers would skyrocket.
Posted by: Besoeker || 08/01/2018 04:59 || Comments || Link || E-Mail|| [6459 views] Top|| File under:
Home Front: Culture Wars
In the Army, the Delusion Keeps Rolling Along…
[Defense Watch] Meet the Army of 2018, where men are women, women are men, Mommies are Rangers and breast milk is served on tap in the First Sergeant's lactation station.

In order for the complete and final unraveling of the Army's fighting spirit and combat power to occur, the concept of gender neutrality has to be served up on a platter to the young, gullible Millennial masses and shoved down the throats of the last breed of hardass old school holdouts who are 60 days and wake up away from escaping from an organization they have seen go from the Dirty Dozen to Romper Room in just two decades.

In an Army, where we have witnessed cadets parading around in high heels, grunts from the Big Red One (a unit that landed on Omaha Beach) don pregnancy simulators, generals tell us that pregnancies don't affect combat readiness, and the complete and utter erosion of all standards at the JKF Special Warfare Center and School, comes a new and brilliant idea from the minds of the politically correct martinets and feather merchants who call themselves generals ‐ the GENDER NEUTRAL ARMY COMBAT FITNESS TEST.

As part of the Army's ongoing Maoist feminist revolution, the very idea that men and women are different has to be eradicated. The concept that men are stronger and faster than women has to be obliterated. The Army's Bright Shining Lie must continue to move forward; that massive Pinocchio that one, women are meeting the same physical standards in the combat arms as men and two, that they are the same physically as men.

Allow me to let you in on a dirty little secret, the physical standards in the combat arms are disappearing faster than dust in the wind. To this date, the Army has now graduated a dozen women from Ranger School, yet refuses to release any of their records to enquiring members of Congress. The stories of special treatment for women at Benning range from pre, pre, pre Ranger training to dieticians, showers every three days for the ladies and endless chances to pass patrols and events. Then there's Smoke Bomb Hill, down at Bragg, where the senior cadre in Special Forces are firing so much smoke that they can't find the mirrors they're using to distort the truth. And, the truth is that there are apparently no physical standards left at Bragg for those at the Special Forces Qualification or Q Course. In a nutshell, your 100 year old great grandma could earn a Green Beret now.
Posted by: Besoeker || 08/01/2018 13:46 || Comments || Link || E-Mail|| [6481 views] Top|| File under:
LeBron James is perpetuating the problem
[American Thinker] As he is wont to do, LeBron James once again took aim at President Trump, blaming him for using sports to divide the country.

[Trump is] dividing us and what I've noticed over the last few months, he's kinda used sport to kinda divide us, and that's something that I can't relate to because I know that sport was the first time I ever was around someone white and I got the opportunity to see them and learn about them and they got an opportunity to learn about me and we became very good friends.

Set aside for a moment the poor grammar and the fact that Donald Trump did not start this fight. The hubbub over NFL players protesting the National Anthem began with Colin Kaepernick "kneeling" in 2016. Several other players and teams took on this protest, well before Donald Trump was elected president.

While many leftists want to claim now that it was never Colin Kaepernick's intention to disrespect the flag, and by extension our country, this line of reasoning is wholly without merit. Kaepernick's explanation of why he knelt;
Posted by: Besoeker || 08/01/2018 05:33 || Comments || Link || E-Mail|| [6462 views] Top|| File under:
The Left Are the Locusts of Culture
h/t Instapundit


There is a scene in Independence Day where the character mind-melds with the alien, and receives a sudden understanding of the peril the Earth is in.

Quoting from memory, he says something like "They're like locusts. They move from planet to planet, take everything it has to give and move on."

For some time now, I've thought this applies to the left. Certainly, entire fields of endeavor, entire expanses of human knowledge, science, and interest, seem to collapse in the wake of an infestation by the left.

I used to think this happened because of the left's charming habit of hiring only on political conformity, and not on talent, intellectual ability or even interest in the field.

...Except that the left is like locusts. They can't help destroying.

...And on the private side, where many of my friends are people of letters and deeply cloaked in their universities and departments, I get more reports of this sort of bad and infective craziness: departments in the hard sciences worrying about hiring "diverse" instead of the best people for the job; professors and employees who are out of control and say and do the most heinous things can't be fired because they're "protected minorities."

This is far worse than a simple bias in hiring. I don't know if it's possible for any field to stand in the face of such an onslaught. Perhaps an unskilled labor field, where it doesn't matter which pair of hands is doing things, and the requirements are minimal.

Certainly not any field that requires expertise, specialized techniques or even ‐ like mere writing ‐ craftsmanship.


IMO, the explanation for the Left is inferiority complex. They, especially the ones in academia, know - though they'll never admit it even to themselves - they're second rate. And, if you're a second rater, that greater pleasure is there than humiliating and destroying one's betters?
Posted by: g(r)omgoru || 08/01/2018 04:10 || Comments || Link || E-Mail|| [6463 views] Top|| File under:
Who's in the News
41
[untagged]
6
Islamic State
3
Govt of Pakistan
3
Commies
3
Moslem Colonists
3
Taliban
2
Houthis
2
Govt of Iran
2
Tin Hat Dictators, Presidents for Life,
1
Hamas
1
Abu Sayyaf (ISIS)
1
Jamaat-e-Ulema Islami
1
Muslim Brotherhood
1
Govt of Iraq
1
Govt of Iran Proxies
1
Govt of Pakistain Proxies
1
al-Nusra
Bookmark
E-Mail Me
The Classics
The O Club
Rantburg Store
The Bloids
The Never-ending Story
Thugburg
Gulf War I
The Way We Were
Bio
Merry-Go-Blog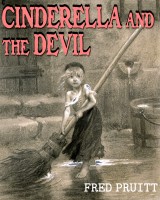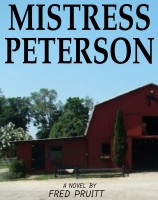 On Sale now!


A multi-volume chronology and reference guide set detailing three years of the Mexican Drug War between 2010 and 2012.

Rantburg.com and borderlandbeat.com correspondent and author Chris Covert presents his first non-fiction work detailing the drug and gang related violence in Mexico.

Chris gives us Mexican press dispatches of drug and gang war violence over three years, presented in a multi volume set intended to chronicle the death, violence and mayhem which has dominated Mexico for six years.
Click here for more information


Meet the Mods
In no particular order...


Steve White
Seafarious
Pappy
lotp
Scooter McGruder
john frum
tu3031
badanov
sherry
ryuge
GolfBravoUSMC
Bright Pebbles
trailing wife
Gloria
Fred
Besoeker
Glenmore
Frank G
3dc
Skidmark
Alaska Paul



Better than the average link...



Rantburg was assembled from recycled algorithms in the United States of America. No trees were destroyed in the production of this weblog. We did hurt some, though. Sorry.
3.227.235.216

Help keep the Burg running! Paypal: