-Short Attention Span Theater-
What is it like to fire a Daisy bb gun?
The People's Cube
What's it like to fire a Daisy bb gun? It's an experience I'll never forget. Everybody knows bb guns are scary looking and ought to be banned, but I thought I would try to shoot one without any preconceived notions. What I encountered changed me forever.

I took a deep breath and determined to enter a Wal-Mart. A "greeter" met me with, "Howdy, welcome to Wal-Mart." I'm from the north. We don't say "Howdy". I sneer back at the micro aggression and strain to hold back tears of rage. Barely controlling myself, I asked where I could find a bb gun. He directed me to "sporting goods", still smiling and gloating over his slyly delivered offense.

I go to the "sporting goods" section, a perfect charnel house where implements of sulfur, death, and destruction are openly and brazenly sold. I notice a bb gun just lying on a shelf. I reach for it as if it was a poisonous snake, wondering if it will go off when I pull it off the shelf. That's right, a shelf. Where anybody could get it. I go to the counter and the death merchant asks me if I wanted bbs to go with it. He even had the audacity to offer me "Copperhead" brand bbs! How could this inbred hick not know that I see a therapist twice a week to treat my herpephobia? I buy the gun and the recommended bbs. I'm dizzy going out to the parking lot. A passing stranger, attired in a camouflage assault t-shirt, asks, "Sir, you okay?" "How dare you assume my gender!" I shout back. "Sorry, just checkin'," he said as if my health was any of his business. But the worst was yet to come.

I went to a wooded area to fire the bb gun, a Daisy 509 Buck, probably made by Bushmaster. I bruised my knuckles operating the cocking lever. Taking aim, I closed my eyes, gritted my teeth, and pulled the trigger. The sound of the spring loaded plunger going "boing" startled me. I became disoriented watching the bb arc towards its target. The "dink!" sound it made bouncing off a coke can was horribly loud. The recoil was horrendous, like a bazooka or some other recoilless weapon, and it dislocated my shoulder. I vomited and cried. I still have PTSD. Anxiety. Irritability. Nightmares. I may never again be the same.

But enough about me, at least for now. Worst of all, these weapons of mass destruction are available to the general public. It's time we stopped listening to the paid lobbyists of the National BB Gun Association who assure us that bb guns are hardly ever used in the commission of a crime. They scare me, they should scare you, and they ought to be banned.
Posted by: badanov || 06/19/2016 00:00 || Comments || Link || E-Mail|| [10803 views] Top|| File under:
Home Front: Politix
Trump's Appeal to Radical Middle Is a Wake-Up Call to Conservatives
[NationalReview] Donald Trump clinched the GOP nomination by exploiting vulnerabilities few were aware existed. When the 2016 race began, almost no one seemed to have understood that a plurality of the Republican party had a fundamentally different set of policy preferences from those of doctrinaire conservatism. Trump saw this opening and took full advantage.

Trump's positions follow the contours not of movement conservatism but of American folk nationalism, often known as Jacksonianism. As Walter Russell Mead, my boss over at The American Interest, has noted, Jacksonians characteristically emphasize anti-elitism and egalitarianism while drawing a sharp distinction between members of the folk group and those outside it.

In domestic policy, this translates to tough-on-crime stances and stubborn adherence to traditional views on social issues (and, historically, opposition to civil rights), and to advocacy of government assistance for "deserving" members of the folk group. Looking abroad, they are uninterested in Wilsonian nation-building projects or promoting global order, but if they feel the nation is threatened, they are willing to fight back by whatever means are necessary. Sound familiar yet?
Posted by: Pappy || 06/19/2016 00:00 || Comments || Link || E-Mail|| [10798 views] Top|| File under:
Home Front: WoT
Why the 'lone-wolf' terrorist is a myth
[NYPost]

President B.O.

says don't worry, the Orlando terrorist was just another "lone actor" operating in isolation, unconnected to any larger group of supporters. In fact, these so-called "lone wolves" are running in packs, and suggesting otherwise gives the public a false sense of security.



In fact, suspects in all but a handful of the roughly 90 ISIS terror cases prosecuted in America since 2014 were part of a group of up to 10 co-conspirators who met in person to discuss their plans or who made contact via text messaging or e-mail, Rooters found in a recent review of Justice Department case files.

Yet Homeland Security Secretary Jeh Johnson echoed Obama, saying Omar Mateen was "self-radicalized" without any religious, ideological or operational support from friends, family or others in the

Moslem

community.

"What we do know at this point is it appears this was a case of self-radicalization," Johnson said. "He does not appear to have been part of any group."
Continued on Page 49
Posted by: trailing wife || 06/19/2016 00:00 || Comments || Link || E-Mail|| [10796 views] Top|| File under:
India-Pakistan
The long game
[DAWN] THREE down, two to go. A second consecutive government inching, muddling its way towards completion. And a democracy that feels, once again, unsatisfactory -- stale, desultory, adrift.

It wasn't supposed to be this way.

Transition was supposed to lead to gradual improvement, stability opening up space for structural change and a deepening of constitutionalism and democracy.

Round one was the trickiest and, with it, the lowest expectations. Get to the finish line, a full term, in whatever shape and it would be success enough.

Zardari delivered that, and pretty much just that.

Round two was supposed to bring more. Five years removed from a military government, building on a historic achievement of a full term, the pace had to pick up. It hasn't.

It's easy enough to see where Nawaz has screwed up. He's got it grossly wrong on militancy -- the defining challenge of our times. On India, he seems to think hope is a strategy. And on the economy, neither jobs nor equity are a priority.

But, because of the democracy deficit, he could get all of those things wrong and still end up a success -- if he figured out how to reduce the democracy deficit.

He hasn't. And there's nothing to suggest he will.

Three years, three terms, four decades of politics, six of life -- only the incorrigibly optimistic can believe Nawaz will come around to reinventing himself now.

And that's the problem: you can't see continuity leading to the change that democracy is supposed to bring.
Posted by: Fred || 06/19/2016 00:00 || Comments || Link || E-Mail|| [10796 views] Top|| File under: Govt of Pakistan
Droning Mullah Fazlullah
[DAWN] IN Pakistain, anger has greeted the killing of Afghan Taliban head, Mullah Mansour, by an American drone on Pak territory. When senior US officials visited army chief Gen Raheel Sharif


..Pak chief of army staff, meaning he pulls the strings on the Nawaz Sharif puppet to make it dance and sing and not do much at all....


at the Rawalpindi GHQ, he expressed strong displeasure at the violation of Pakistain's air space and demanded that Tehrik-e-Taliban head, Mullah Fazlullah

...son-in-law of holy man Sufi Mohammad. Known as Mullah FM, Fazlullah had the habit of grabbing his FM mike when the mood struck him and bellowing forth sermons. Sufi suckered the Pak govt into imposing Shariah on the Swat Valley and then stepped aside whilst Fazlullah and his Talibs imposed a reign of terror on the populace like they hadn't seen before, at least not for a thousand years or so. For some reason the Pak intel services were never able to locate his transmitter, much less bomb it. After ruling the place like a conquered province for a year or so, Fazlullah's Talibs began gobbling up more territory as they pushed toward Islamabad, at which point as a matter of self-preservation the Mighty Pak Army threw them out and chased them into Afghanistan...
, together with other TTP

bully boy

s, be targeted by drones. Linked to Al Qaeda, TTP has a history of savage atrocities committed against the people of Pakistain, its children, and armed forces. This demand was duly applauded across the country.
Continued on Page 49
Posted by: Fred || 06/19/2016 00:00 || Comments || Link || E-Mail|| [10794 views] Top|| File under: Govt of Pakistain Proxies
'Law enforcement' via leaks
[DAWN] A PARLIAMENTARY committee tasked with drawing up the terms of reference for a judicial inquiry into the Panama Papers leaks is deadlocked with an increasingly frustrated opposition threatening to take its protest to the streets if the issue isn't resolved soon -- and what do we get?

Well, we get the video of the imprisoned Dr Asim Hussain, bosom buddy and confidant of former president Asif Ali Zardari whose PPP is among the opposition parties now raising the possibility of resorting to street agitation.

In the leaked video, lapped up by TV channels and reported by all media, Dr Hussain is seen and heard telling his interrogators how corrupt the former president's adoptive brother, Owais Muzaffar Tappi, is. Tappi, along with Asif Ali Zardari's sister Feryal Talpur, was at one point seen as the de facto Sindh chief minister.

What is the revelatory angle in this whole episode? Anyone who has even a passing knowledge of the PPP's working knows well that Tappi, up to his departure to foreign lands, and Ms Talpur, on an ongoing basis, are the ones who make all the crucial calls in Sindh with the soft-spoken Syed Qaim Ali Shah quietly serving as the rubber stamp.

Yes, Mr Zardari's family members and friends are reputed to have their hand in every pie from postings and transfers to award of government contracts to land deals with dodgy developers or wherever a profit is to be made, and are never to be found far from the action.

The interesting aspect of this leak, notwithstanding questions regarding the legality and ethics of its release, is that it is being traced to Interior Minister Nisar Ali Khan by the media. Mr Khan can forgive a million sins including the murder of the innocent by anyone with a religious agenda, no matter how odious, but hates non-religious forces with a passion.

Posted by: Fred || 06/19/2016 00:00 || Comments || Link || E-Mail|| [10796 views] Top|| File under: Govt of Pakistan
Clueless in D.C.
[DAWN] WHEN we have tense relations with three of our four neighbours, clearly our foreign policy cannot be deemed to be a brilliant success.

As a further mark of its abject failure, we have been unable to sustain good relations with our principal benefactor and the world's sole superpower, the United States. The goal of any foreign policy is to maintain good ties with neighbours; to promote security and trade; and to enhance the country's image abroad.

By all these measures, successive governments since the 1980s have failed. Even when 9/11 gave us a chance to rehabilitate ourselves in the world's eyes, we chose to continue using jihadists and mercenary

forces of Evil

as proxies to further our agenda in

Kashmire

and Afghanistan.
Continued on Page 49
Posted by: Fred || 06/19/2016 00:00 || Comments || Link || E-Mail|| [10799 views] Top|| File under: Govt of Pakistan
Syria-Lebanon-Iran
The Perils of Leading by Common Sense
[IranWire] Iran's reformists often put down former President Mahmoud Ahmadinejad as a "populist," and refer – disdainfully — to his eight years in office as the only populist era in post-revolutionary Iran. This is nonsense. The Revolution was led by perhaps the greatest populist of all: Ayatollah Rudhollah Khomeini.

Here's how the distinguished historian, Ervand Abrahamian, puts it. Khomeinism, like other populist movements…. "elevated its leader into a demigod towering above the people, and embodying their historical roots, future destiny, and revolutionary martyrs. Despite all the talk about the people, power emanated down from the leader, not up from the masses. Thus the title of imam should be seen not as purely religious but as the Shia-Iranian version of the Latin American El Lider, El Conductor, Jefe Maximo (Chief Boss), and O Pai dos Pobres (Father of the Poor)."

Populist leaders — whether Jefe Maximo or Supreme Imam – present themselves as men of the people who talk good old common sense. It takes a brave citizen to point out that the leader's "common sense" masks simplistic foolishness.



In fact, many officials – including some the leader's inner circle – know perfectly well that his populist proposals are misguided and simplistic. But when I ask why they don't speak up, they turn pale, and mutter: "I've got a family to support."

Take Chairman Mao, another populist demigod, and his 1950s Great Sparrow Campaign in China. Determined not to have to rely on Western (imperialist) powers for wheat, he set out to make China self-sufficient. Sparrows eat grain so, he reasoned, no more sparrows equals more grain. All over China, peasants shot sparrows by the millions. They even posed for photograph with heaps of the dead birds to show their loyalty to the Chairman and the Revolution. It was a disaster. With no birds to prey on them, insect populations exploded and feasted on the wheat crop. Grain production shrank. Famine followed.

Here in Iran, now only was our first Supreme Leader Ayatollah Rudhollah Khomeini a demagogic populist, but so is our second and current one, Ali Khameinei. He, like Mao, makes poor policy based on common sense dressed up as – in his words — "scientific expertise," i.e. not something ordinary citizens can criticize or question.

Let's take the example of the so-called "Economy of Resistance", Khamenei's answer to globalization. Basically, he says Iranians should minimize trade with the US and Europe, and make everything ourselves. He's afraid that stronger commercial ties will bolster non-Islamic values in Iran (and he may be right – but that's another story). Recently the Supreme Leader, speaking to a group of young militia members, praised Iran's ballistic missile program. It was proof, he said, that the country has no need of outside expertise or imports. Iran's factories might be outdated and in need of modernization, he said, but the new equipment should be made in Iran with the help of "talented Iranian youth."

"If gifted Iranian minds can fire a missile 2,000 kilometers with an accuracy of 10 meters, why can we not also re-fit machinery and equipment in our industries, including car manufacturing?"

Clearly the leader has only a rudimentary understanding of business and the global economy. There are dozens of reasons why it doesn't make sense for Iran to pursue a policy of industrial isolationism, starting with the enormous cost for inferior results.

I wonder if he's familiar with the words of Mikhail Gorbachev, the last president of the isolationist Soviet Union, which had bankrupted itself making sophisticated weapons at the expense of almost everything else. He said: "when a country can put a satellite into space, but still has to harvest potatoes by hand – there's something wrong in its approach."

No one dares contradict the leader – not in public anyway. After all, who wants to be the first to point out that the emperor is naked? But it's no secret that Pakistan – with a population well over 150 million – has neither distinguished itself in war nor been able to offer educational opportunity to most of its talented citizens.

In fact, many officials – including some the leader's inner circle – know perfectly well that his populist proposals are misguided and simplistic. But when I ask why they don't speak up, they turn pale, and mutter: "I've got a family to support."

Such is the tyranny of "common sense".
Posted by: Pappy || 06/19/2016 00:00 || Comments || Link || E-Mail|| [10796 views] Top|| File under:
Who's in the News
26
[untagged]
8
Islamic State
5
Taliban
4
Govt of Pakistan
2
Govt of Syria
2
Govt of Iran
2
Govt of Pakistain Proxies
2
Sublime Porte
1
Hezbollah
1
Salafists
1
Muslim Brotherhood
1
Ansarullah Bangla Team
1
al-Nusra
1
Govt of Iraq
1
Houthis
Bookmark
E-Mail Me
The Classics
The O Club
Rantburg Store
The Bloids
The Never-ending Story
Thugburg
Gulf War I
The Way We Were
Bio
Merry-Go-Blog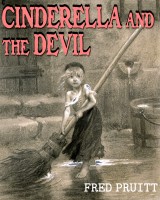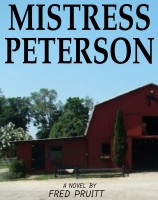 On Sale now!


A multi-volume chronology and reference guide set detailing three years of the Mexican Drug War between 2010 and 2012.

Rantburg.com and borderlandbeat.com correspondent and author Chris Covert presents his first non-fiction work detailing the drug and gang related violence in Mexico.

Chris gives us Mexican press dispatches of drug and gang war violence over three years, presented in a multi volume set intended to chronicle the death, violence and mayhem which has dominated Mexico for six years.
Click here for more information


Meet the Mods
In no particular order...


Steve White
Seafarious
tu3031
badanov
sherry
ryuge
GolfBravoUSMC
Bright Pebbles
trailing wife
Gloria
Fred
Besoeker
Glenmore
Frank G
3dc
Skidmark



Better than the average link...



Rantburg was assembled from recycled algorithms in the United States of America. No trees were destroyed in the production of this weblog. We did hurt some, though. Sorry.
3.236.18.161

Help keep the Burg running! Paypal: