Is Mali the next Afghanistan?
The war rages about cities with names such as Goa and Timbuktu, in a sparsely populated, mostly flat, dusty and landlocked country in northwest Africa.

The combatants include a nomadic Berber people known as Tuareg, the French Foreign Legion and a coalition of al-Qaida affiliates who identify themselves with the Maghreb, the desert region of Northwestern Africa.

It sounds as if it could be the plot for a new Indiana Jones adventure. But those who study international terrorism say it would be a mistake for Americans to think of this conflict as anything but deadly serious. The war in Mali is the new front in the war on international terrorism.

Some U.S. officials have downplayed the threat, noting in congressional testimony that those involved in Mali don't appear capable of striking outside West and North Africa.

But in some ways, what's happening in Mali reminds experts of events in another little-known, faraway land in the latter half of the 1990s: Afghanistan. Back then, a fledgling al-Qaida, though already a known threat, was using remote terrain to train a generation of elite terrorist fighters. The threat of those fighters was that once trained, they were disappearing to await plans and opportunities to strike at the hated West.
Posted by: tipper || 01/20/2013 05:32 || Comments || Link || E-Mail|| [6470 views] Top|| File under:
Jihadists' Surge in North Africa Reveals 'Unexpected' Side of Arab Spring
As the uprising closed in around him, the Libyan dictator Col. Muammar el-Qaddafi warned that if he fell, chaos and holy war would overtake North Africa. "Bin Laden's people would come to impose ransoms by land and sea," he told reporters. "We will go back to the time of Redbeard, of pirates, of Ottomans imposing ransoms on boats."

In recent days, that unhinged prophecy has acquired a grim new currency. In Mali, French paratroopers arrived this month to battle an advancing force of jihadi fighters who already control an area twice the size of Germany. In Algeria, a one-eyed Islamist bandit organized the brazen takeover of an international gas facility, taking hostages that included more than 40 Americans and Europeans.
Posted by: tipper || 01/20/2013 01:14 || Comments || Link || E-Mail|| [6485 views] Top|| File under:
Arabia
Revolution in the Kingdom of Saudi Arabia?
The overthrow of the Saudi royals is finally a possibility. In an excerpt from a new Brookings Institution briefing book for Obama's second term.

The Arab Awakening has made one possible for the first time, and it could come in President Obama's second term.
Revolutionary change in the kingdom would be a disaster for American interests across the board. Saudi Arabia is America's oldest ally in the Middle East, a partnership that dates to 1945. The United States has no serious option for heading off a revolution if it is coming; we are already too deeply wedded to the kingdom.

If an awakening takes place in Saudi Arabia, it will probably look a lot like the revolutions in the other Arab states. Already demonstrations, peaceful and violent, have wracked the oil rich Eastern Province for more than a year. These are Shia protests and thus atypical of the rest of the kingdom. Shia dissidents in ARAMCO, the Saudi oil company, also have used cyberwarfare to attack its computer systems, crashing more than 30,000 work stations this August. They probably received Iranian help.

Much more disturbing to the royals would be protests in Sunni parts of the kingdom. These might start in the so-called Quran Belt north of the capital, where dissent is endemic, or in the poor Asir province on the Yemeni border. Once they begin, they could snowball and reach the major cities of the Hejaz, including Jeddah, Mecca, Taif, and Medina. The Saudi opposition has a vibrant information technology component that could ensure rapid communication of dissent within the kingdom and to the outside world.

Posted by: Glenmore || 01/20/2013 17:38 || Comments || Link || E-Mail|| [6489 views] Top|| File under:
Economy
US Could Be Top Oil Producer This Year
by Walter Russel Meade


Because this will impact the financiers of jihad.

The U.S. could become the largest producer of oil this year, seven years earlier than expected, a recently published BP report predicts. In less than 20 years, it will be 99 percent self-sufficient in net energy. We've read the tea leaves, and they foretell a new world order...

Posted by: || 01/20/2013 00:00 || Comments || Link || E-Mail|| [6477 views] Top|| File under:
India-Pakistan
Revolutionaries left a lot to clear
[Dawn] The "revolution" is over, its proponents have left but the filth they left behind was a great equaliser.

The mess on Jinnah Avenue ensured that there was one road in Islamabad that was now as dirty as the rest of Pakistain. A civic agency worker said that "We have never seen such litter in our lives."

"We removed over 100 tons of garbage," the

front man

for the civic agency told Dawn. A small crowd of CDA workers were busy removing the waste left on the avenue over four days. By 11am, they were visible everywhere, sweeping, picking up litter and tending to the poor trampled greenbelts.

Three men cleaned up and hoed a cluster of cactus. "They even broke these," one of them said as he removed the crushed plant from the soil. There were little signs of the enthusiasm and the euphoria that was witnessed on Thursday night as people danced to celebrate the accord signing.

Plastic bags of food, empty candy wrapped, cigarette and fruit juice cartons covered the road and the grass. The bags which had split open were providing a rice feast for the crows that were busy eating, impervious to the people passing by.

Young Pukhtoon boys picked through the littler as well, unaware that their poverty had led to the four-day dharna and serious negotiations for their future welfare. Small trucks full of the waste drove away as cranes lifted the containers blocking Embassy Road from Jinnah Avenue.

Shops -- some of them -- had put up their shutter, as the roads welcomed back their regular inhabitants. Shopkeepers, tradesmen and other who had stayed away for days were back, gazing indifferently at the operation clean up.

Men were everywhere. Now that the middle class women eager for a change had left, Pak had reclaimed public space. No women were visible except for a television journalist and the few young women who had turned up with other youngsters to help clean up.

A few groups of young students were helping clean up. Some of them wore ISF headbands while the other group walked on to the Avenue from Embassy Road, holding a banner announcing their intentions to clean up Islamabad.

Both the groups were surrounded by television cameras and journalists, still hungry for the latest story of the morning after.

In fact, the media was perhaps the only sign of a 'change' in society visible on the road -- even those who come to clean up afterwards are ready to provide a sound bite and a visual shot.

"I want to see a clean Islamabad," maintained Abdul Ahad, a student of 10th grade, adding that "all of my friends decided to pick up the garbage once the marchers left.

For Faryal Raza, a civil society activist, the road looked like a dumping site.

"Litter is everywhere and an offal site around the corner was stinking," Ms Raza, 23, told Dawn. CDA worked quickly. By evening they had cleaned the place up.

"There was massive garbage around my shop and thanks to the authority's quick action, the garbage was removed from the site," maintained Raja Tahir Abbasi, a shop owner at Blue Area.

The

front man

maintained: "We are assessing the cost to the environment, especially the grass planted in the greenbelt, the plants and the grills along the Jinnah Avenue."

The CDA officials took more than six hours to remove the garbage from the avenue. The verandas of a number of plazas along the boulevard were stinking because of the leftover.

"At the entrance of my bank, the CDA is using a tractor to remove the garbage which is in tons," said Zeeshan Chaudhry, the operation manager of a multinational bank. "Nothing was damaged at our bank but a few flowerpots were broken. We have to carry out a cleanliness operation in the veranda of the building since it is stinking with the smell of rotten food," he added.

Posted by: Fred || 01/20/2013 00:00 || Comments || Link || E-Mail|| [6477 views] Top|| File under: Govt of Pakistan
The mess messiahs make
[Dawn] IF only our would-be messiahs arrived with less baggage, and were a little more credible. And would they please not parachute in to save Pakistain long after their sell-by date?

And yet, Paks are so impatient for change -- even for the worse -- that they grasp at any straw, hail any saviour who offers us a way out of the mess we perpetually place ourselves in. Over the years, messiahs have come in a variety of shapes; mostly they have worn khaki, but currently, we are blessed with a range of civilian options.

The latest one was, until recently, inhabiting a metal container with a bullet-proof glass side in the middle of Islamabad. From this bubble, he delivered threats, ultimatums and interminable speeches to an adoring crowd numbering anywhere from 20,000 to 'millions', depending on who you believe.

Luckily, this multitude was well-fed, even if it wasn't very warm and dry: according to one newspaper, the local caterers had received huge orders for cooked meals to feed the faithful. How they coped with other natural needs for several days does not bear thinking about.

There has been much speculation over Maulana Tahirul Qadri's source of funding: his TV advertising blitz, the logistics for his public rallies, and the cost of his 'long march' were clearly not cheap. Nobody has yet identified where all this money came from, and this mystery has fuelled many conspiracy theories.

Another puzzle is about exactly what he's peddling. On the one hand, he says he is all for democracy; but at the same time, he is using entirely undemocratic means, and advocating unconstitutional steps, to push his agenda.

If he's really so concerned with the situation, all he has to do is renounce his Canadian citizenship and run for the elections that are barely three months away. Come May, and his adoring millions will sweep him to power.

But that's the problem with all messiahs: they are in too much of a hurry to put in the hard grind needed to achieve power. Some use military muscle to get in, others turn to the street. And intriguingly, judicial authority is now being exercised to wield executive power.

One thing they all have in common is a deep distrust of the ballot box. Politicians have to work hard for votes, whatever their aims. For any political party to come to power anywhere in the world, its leaders have to make compromises and strike deals. Messiahs see things in black and white, and for them, political wheeling-dealing is anathema.

Of course, once they are in power, they barter away all principles for the sake of legitimacy and support. Witness the deals generals Zia and Musharraf both struck with the religious right.

Qadri's 'agreement' with the government is worth a lot less than the paper it's written on, but it did allow him to claim victory and declare his Islamabad farce over and done with.

And yet, despite our long and bitter experience of messiahs, we welcome them whenever a new one appears. Remember the enthusiasm civil society and the media showed for the restored chief justice five years ago? It was almost as though the Second Coming was upon us.

One dismissed and disqualified prime minister later, and with the possible arrest of another, some of Mr Iftikhar Chaudhry's supporters may be having second thoughts.

Those who had invested in shares will be feeling particularly aggrieved: in the wake of the recent Supreme Court directive for the prime minister's arrest, shares fell by 450 points in a single day, wiping billions of rupees off the stock market. Luckily there have been no calls for a suo motu
...a legal term, from the Latin. Roughly translated it means I saw what you did, you bastard...
inquiry into these huge losses....

For some time now, a number of state and non-state actors have seemed to be in a contest to show who can make Pakistain look most like a banana republic. What can the world make of a country that's locked in mortal combat with vicious groups of terrorists, and yet insists on remaining in a permanent state of political turmoil?

From one crisis to another is only a news cycle away. Just when it seemed that this government, corrupt and inept though it may be, was about to achieve the improbable by completing its five-year term, question marks have suddenly appeared.

One of Qadri's more inane demands related to the dismissal of the Election Commission of Pakistain. Considering that it is now headed by retired Justice Fakhruddin Ibrahim -- Fakhru Bhai to his many friends and admirers -- this made even less sense than the rest of Qadri's wish list.

The head of the ECP is one of the most respected public figures in Pakistain, and his appointment was welcomed across the political spectrum. It is hard to think of a more upright and esteemed person for the job.

And this about sums up Qadri's grip on reality. Whatever his rhetoric, it is clear that he is the front man for shadowy agencies that have peered into our electoral future, and disliked all possible outcomes.

After the contentious Kerry-Lugar bill that sought to subordinate the army to the civilian government as well as the Memogate affair, the defence establishment has come to hate Zardari and the PPP.


Nawaz Sharif


... served two non-consecutive terms as prime minister, heads the Pakistain Moslem League (Nawaz). Noted for his spectacular corruption, the 1998 Pak nuclear test, border war with India, and for being tossed by General Musharraf...


remains a threat, given his antipathy for GHQ following his arrest and exile under Musharraf. Imran Khan
... aka Taliban Khan, who isn't your heaviest-duty thinker, maybe not even among the top five...
has proved to be a punctured balloon. The PML-Q has very little support. And the MQM, despite its proven loyalty to the military, remains tied to its narrow urban base. Direct intervention is no longer an option.

So how to engineer a delay in elections with a long-term interim government under the army's thumb? Enter Qadri in his fish bowl after a slick media campaign to prepare the way. I am not a great one for conspiracy theories, but do believe in the old adage: "Follow the money".

Washington is the unlikely source for Qadri's funding for the simple reason that in case the democratic process in Pakistain is derailed, US laws would immediately block all military and civilian assistance. This would be a disaster for the Americans at a time they are disengaging from Afghanistan, and need all the influence they can muster in Islamabad.

One hopeful sign in this messianic mess is the strong signal sent out by Nawaz Sharif and other opposition parties in support of democracy. The other is the government's mature handling of the drama. Maybe there's hope for us yet.

Posted by: Fred || 01/20/2013 00:00 || Comments || Link || E-Mail|| [6461 views] Top|| File under: Govt of Pakistan
Israel-Palestine-Jordan
Blabber Against Netanyahu Will Backfire
[Ynet] If Likud gets 40 mandates next week, one of Netanyahu's first thank you calls should be to

President B.O.





President B.O.

should have known better than to intervene in Israeli politics so close to Election Day. It will backfire. Award winning journalist Jeffery Goldberg quoted

President B.O.

as saying "Israel doesn't know what its best interests are," while criticizing Netanyahu's geopolitical policies and speculating that if Israel continues such policies it will find itself internationally isolated. Such patronizing is counter-productive. In fact, Israelis resent external efforts to influence their internal politics and act accordingly.

On the eve of the 1996 elections, a very popular Bill Clinton vigorously campaigned for Shimon Peres against a younger Benjamin Netanyahu. Clinton figured Peres' "New Middle East" fantasy was feasible and within reach. He made every possible presidential commitment to promote Peres. Netanyahu campaigned for a responsible, steady and secure

grinding of the peace processor

. Some Israelis respected Clinton's commitment but most voted for Netanyahu. Political pundits have said that the president's intervention was one of the factors that put Netanyahu over the hump in the closest election in Israel's history.



President B.O.

's criticism of Netanyahu is a little bewildering in light of the fact Obama himself says he is aware of the severe threats posed to Israel by the tyrants and

snuffies

to its north and south, and the ayatollahs with nuclear aspirations to its east. Obama is also aware of Paleostinian Authority President the ineffectual Mahmoud Abbas


... a graduate of the prestigious unaccredited Patrice Lumumba University in Moscow with a doctorate in Holocaust Denial...


' weakness as a viable, committed partner.

Obama is not Clinton. He is not as popular in America or in Israel. In fact, Obama is the only president to secure a second term with a smaller percentage of the vote than in his first election. Compared to 2008, Obama's share of the vote was down in every state except Hawaii and Mississippi. The president got about 7.8 million fewer votes from White Americans, 1.6 million fewer from African-Americans and 10% less from American Jews. From an Israeli perspective, polls suggested about 75% preferred Romney.

Therefore, since Obama ostensibly wants to weaken Netanyahu, the statements attributed to the president may be even more counter-productive than those made by Clinton and could help Netanyahu win by a landslide next week.

Ambivalent voters that may have preferred parties to the left or the right of Likud will now have a reason to bolster Netanyahu. Israel unites when faced by external threats and unjust criticism of its leaders. If the Likud gets 40 mandates next week, one of Netanyahu's first thank you calls should be made to

President B.O.

.
Posted by: trailing wife || 01/20/2013 00:00 || Comments || Link || E-Mail|| [6471 views] Top|| File under:
Who's in the News
33
[untagged]
7
Govt of Pakistan
4
Boko Haram
4
al-Qaeda in North Africa
3
Govt of Syria
2
TTP
1
al-Nusra
1
al-Qaeda in Arabia
1
Jamaat-e-Islami
1
Pirates
1
Sipah-e-Sahaba Pakistan
1
Taliban
1
al-Qaeda
Bookmark
E-Mail Me
The Classics
The O Club
Rantburg Store
The Bloids
The Never-ending Story
Thugburg
Gulf War I
The Way We Were
Bio
Merry-Go-Blog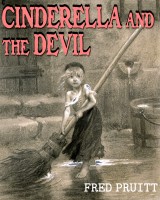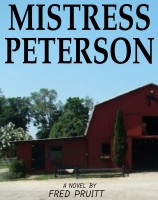 On Sale now!


A multi-volume chronology and reference guide set detailing three years of the Mexican Drug War between 2010 and 2012.

Rantburg.com and borderlandbeat.com correspondent and author Chris Covert presents his first non-fiction work detailing the drug and gang related violence in Mexico.

Chris gives us Mexican press dispatches of drug and gang war violence over three years, presented in a multi volume set intended to chronicle the death, violence and mayhem which has dominated Mexico for six years.
Click here for more information


Meet the Mods
In no particular order...


Steve White
Seafarious
Pappy
lotp
Scooter McGruder
john frum
tu3031
badanov
sherry
ryuge
GolfBravoUSMC
Bright Pebbles
trailing wife
Gloria
Fred
Besoeker
Glenmore
Frank G
3dc
Skidmark
Alaska Paul



Better than the average link...



Rantburg was assembled from recycled algorithms in the United States of America. No trees were destroyed in the production of this weblog. We did hurt some, though. Sorry.
35.153.100.128

Help keep the Burg running! Paypal: