The attempt to rescue Timbuktu
[Dawn] THE capture by beturbanned fascisti on Monday of Diabaly, a hitherto government-controlled town some 400km from the Malian capital of Bamako, comes across as a setback for the French military intervention in Mali, which began last week without a great deal of warning.

On the other hand, it also suggests that President Francois Hollande


...the Socialist president of La Belle France, and a fine job he's doing of it...


was to some extent justified in claiming that delaying international assistance could have led to Bamako being overrun by jihadists.

A degree of international attention has been focused on Mali since last year, with government writ more or less absent in the northern two-thirds of the country amid a separatist Tuareg rebellion complicated by the increasing clout of Wahabist groups.

Western training for the Malian army was part of the idea, but it was thwarted to a degree by the defection of US-trained military officers -- and an army captain, also American-trained, led a coup last March that pre-empted elections planned for April. Captain Amadou Sanogo overthrew the regime of Amadou Toumani Toure, an ex-general who had once led a coup of his own but was subsequently credited with ushering in democracy.

Toure is reported to have become fairly unpopular by the time he was deposed, and he was replaced after the coup by the speaker of the National Assembly, Dioncounda Traore, a mathematician by training, who made a calculated decision to request assistance from the former colonial power --

La Belle France

ruled Mali until 1960 -- after Islamists overran the central town of Konna.

Just last month, meanwhile, Hollande turned down a plea from the Central African Republic's Francois Bozize to send troops to stave off a rebel takeover of the capital, Bangui. "Those days are over," the French president said at the time -- which partly explains why the decision to send French troops and fighter jets into combat in Mali came as such a surprise.

Domestically, it has done wonders, at least in the short term, for the reputation of a president widely seen as indecisive. Even those who oppose Hollande on various other grounds, such as his advocacy of gay marriage rights (which prompted a sizeable conservative mobilisation on the boulevards of

Gay Paree

on Sunday), are impressed by his initiative, which has officially been explained on the grounds that Mali's conversion into a "terrorist state" would not just endanger the 6,000 French expatriates in Bamako but also sharply increase Western Europe's vulnerability to Islamist attacks.

In his campaign for the presidency, one of Hollande's planks was an early pullout from Afghanistan -- which could be viewed as something of a contradiction, given that it's not hard to draw parallels between the Taliban and Mali's Ansar Dine and the smaller Movement for Unity and Jihad in West Africa. Besides, just as Al Qaeda and the Taliban are frequently deemed to be in cahoots, Al Qaeda in the Islamic Maghreb is deemed to be playing a significant role in Mali. It is believed, for instance, to have been instrumental in the destruction of historic Sufi mosques and shrines in Timbuktu.

A key element in the Malian rebellion, meanwhile, is the National Movement for the Liberation of Azawad (MNLA), a Tuareg organization that has fought alongside the Islamists but also feuded with them. Its declared aim is a separate state in northern Mali, but it has lately indicated its willingness to join the push against the jihadists.

There have been reports that Nigeria's Boko Haram
... not to be confused with Procol Harum, Harum Scarum, possibly to be confused with Helter Skelter. The Nigerian version of al-Qaeda and the Taliban rolled together and flavored with a smigeon of distinctly Subsaharan ignorance and brutality...
is also involved in Malian subversion. Ansar Dine, intriguingly, is led by Tuareg leader Iyad Ag Ghaly, whose conversion to the Salafist cause was reportedly the consequence of proselytisation by Pakistain's Tableeghi Jamaat.

Much of the MNLA's firepower, meanwhile, is attributed to the weapons its fighters brought back from Libya, where they were apparently involved in defending the Qadaffy regime.

The US has been engaged to some extent in 'counter-terrorist' surveillance and training across swathes of Africa, its operations shrouded in secrecy; it came as a surprise to American media last July when three US commandos ended up dead in the Niger River after plunging off a bridge in Bamako. Tellingly, the fatalities included three women accompanying the troops, who were subsequently identified as Moroccan

hooker

s.

Unwilling to commit substantial forces, the US has backed a United Nations


...an idea whose time has gone...


Security Council plan that entailed eventual military intervention by the Economic Community of West African States (Ecowas), which was expected to commence in September, after the rainy season, as well as training for Malian soldiers.



La Belle France

evidently believed that would have been much too late, and last week Ecowas countries indicated they would rush troops into Mali within days to back the French forces. Laurent Fabius, the French foreign minister, has meanwhile rejected comparisons with Afghanistan and indicated that his nation's involvement in Mali would be over in "a matter of weeks".

That may turn out to have been a tall claim. Foreign military interventions, no matter how well-intentioned and well-planned, are rarely swift and they can often turn exceedingly messy. There have already been claims of civilian casualties in Mali, and many more are likely to follow.

The strength of the rebels is a source of speculation, and one can only hope that reports of their grassroots unpopularity are not exaggerated. It is not hard to understand why brutal punishments would cause consternation in a hitherto relaxed milieu, or why a ban on music would go down poorly in a land that has spawned the likes of Ali Farka Toure, Salif Keita and Toumani Diabate.

An eventual evaluation of Monsieur Hollande's initiative will depend, however, on what French forces -- so far gratifyingly small -- leave behind. The weakness of Mali's civilian as well as military institutions suggests stability would be a miracle even if the local and foreign Islamists can decisively be repulsed.

What's more, there's not much comfort to be found in the consequences of either sustained military intervention of the Iraqi and Afghan variety or the short, sharp variant witnessed in Libya.

Posted by: Fred || 01/17/2013 00:00 || Comments || Link || E-Mail|| [6475 views] Top|| File under: al-Qaeda in North Africa
Arabia
Election is banned in Islam: Saudi scholar
A well-known Saudi Islamic scholar has issued a new fatwa (edict) saying holding elections for a president or another form of leadership is prohibited in Islam.

Sheikh Abdul Rahman bin Nassir Al Barrak, reputed for his radical views, described western-style elections as an alien phenomenon to Islamic countries.

"Electing a president or another form of leadership or council members is prohibited in Islam as it has been introduced by the enemies of Moslems," he wrote on his Twitter page, according to Saudi newspapers.

"Selecting an Imam (leader) must be up to the decision-making people not the public…election is a corrupt system which is not based on any legal or logical concept for those who enforce this system by some Moslems…this system has been brought by the anti-Islam parties who have occupied Moslem land."

Posted by: tipper || 01/17/2013 12:12 || Comments || Link || E-Mail|| [6519 views] Top|| File under:
Economy
The Wages of Unemployment
From the mid-17th century to the late 20th century, the American economy grew roughly 3.5% a year. That growth rate has since declined significantly. When the final figures are in for 2012, the annual rate of real output growth for the first dozen years of this century is likely to be about 1.81%.

What accounts for the slowdown? An important part of the answer is simple: Americans aren't working as much today. And this trend reflects more than the recession and sluggish economy of the past few years.

The national income accounts suggest that about 70% of U.S. output is attributable to the labor of human beings. Yet there has been a decline in the proportion of working-age Americans who are employed.
Posted by: tipper || 01/17/2013 06:23 || Comments || Link || E-Mail|| [6466 views] Top|| File under:
India-Pakistan
Hurriyat in tight-spot for meeting Saeed and Salahuddin
[Dawn] Prior to their trip to Pakistain, the Hurriyat leaders claimed "they will talk business" but many perceived their visit as "remote controlled" in the first place. Now the Indian media is astounded after reports emerged that a Hurriyat delegation also met the alleged "26/11

criminal mastermind

Hafiz Muhammad Saeed



...who would be wearing a canvas jacket with very long sleeves anyplace but Pakistain...


and Chief of Hizbul Mujahideen, Syed Salahuddin, on Pakistain soil".

India is firm that Saeed is the "Mumbai attacks

criminal mastermind

", but Pakistain maintains there is "lack of evidence" to "prove his guilt" in the court of law.

Even the supporters of the larger autonomy to the disputed Himalayan region of

Kashmire

like Dr. Kamal A. Mitra Chenoy, well-known expert in International Affairs, felt "outraged" by the reported meeting of Hurriyat leaders with Saeed and Salahuddin.

Prof. Chenoy -- Chair, Centre for Comparative Politics and Political Theory, School of International Studies, Jawahar Lal University, New Delhi -- opined that it is a case of "bad judgment" on the part of the Hurriyat to meet "terrorists". "Not only is Hafiz Muhammad Saeed wanted by India in connection with the Mumbai terror attacks, he is also an international terrorist wanted by the Americans. I'm a supporter of the larger autonomy to

Kashmire

, but I will be outraged to hear that the Hurriyat leaders from

Kashmire

have met Saeed in Pakistain," Prof. Chenoy told Dawn.com on phone from the Indian capital, New Delhi.


"If indeed they [Hurriyat leaders] have met the Lashkar-e-Taiba
...the Army of the Pure, an Ahl-e-Hadith terror organization founded by Hafiz Saeed. LeT masquerades behind the Jamaat-ud-Dawa facade within Pakistain and periodically blows things up and kills people in India. Despite the fact that it is banned, always an interesting concept in Pakistain, the organization remains an blatant tool and perhaps an arm of the ISI...
[LeT] chief in Pakistain, they would be losing friends. They have been going to Pakistain on a regular basis. I don't think that is an issue. But what benefit would they get by meeting an international terrorist?" he remarked.

A delegation led by Hurriyat chairman Mirwaiz Umar Farooq last month visited Pakistain and reportedly met Jamaat-ud-Dawa


...the front organization of Lashkar-e-Taiba...


Chief, Hafiz Muhammad Saeed and Hizbul Mujahideen Supremo, Syed Salahuddin, there. It could well be the case that the Hurriyat wanted to build a broader consensus on the issue of

Kashmire

, keeping in view the importance of all the major stakeholders of peace vis-à-vis

Kashmire

.

"Several leaders of Hurriyat are married to Pak women. They have their family connections with Pakistain. That again is not an issue. Some people in

Kashmire

were sympathetic towards Hurriyat's visit, hoping for something positive. But it seems that the Hurriyat has been badly advised by their friends in America and the United Kingdom. Their reported meeting with Saeed has not served any purpose," Prof. Chenoy added.

India's weekly magazine Tehelka quoted one of the Hurriyat delegates as "confirming" this controversial meeting. "Both Saeed and Salahuddin told us [Hurriyat delegation] that militancy in

Kashmire

would escalate after the US-led international troops depart from Afghanistan in 2014," Tehelka reported while quoting an unnamed Hurriyat delegate.

According to Tehelka, the Hurriyat delegation also met Pakistain Army Chief, Gen. Ashfaq Parvez Kayani


... four star general, current Chief of Army Staff of the Mighty Pak Army. Kayani is the former Director General of ISI...


, who reportedly ruled out his country's support for armed uprising in the Indian-administered part of

Kashmire

in future. The magazine also said that the meeting with the Pakistain Army Chief in Islamabad was well-publicised, but interactions with Saeed in Lahore and Salahuddin in Islamabad were kept private.

The Hurriyat Conference, meanwhile, is mysteriously tight-lipped on this issue. The APHC leaders are neither divulging details of their 'meeting' with two militia commanders nor denying meeting them. Their silence is only contributing to the ambiguity surrounding the 'meeting'.

"Whoever we meet, we speak our mind right unto his heart, why should people make noises for just nothing...How does it matter who we meet? Who we meet is not important, what you talk about there is important," Prof. A G Bhat, a senior Hurriyat leader, was quoted by India Today having said so.

Pakistain had invited Hurriyat's top brass to visit the country last month. The Hurriyat delegation that visited Pakistain from December 16-28, 2012, included its chairman Mirwaiz Umar Farooq, Prof. Abdul Ghani Bhat, Bilal Ghani Lone, Maulana Abbas Ansari, Mukhtar Ahmad Waza, Musadiq Adil and Agha Syed Al-Hassan.

The APHC is an amalgam of various political, social and trade organizations based in the summer capital Srinagar favouring a 'palatable' resolution to the

Kashmire

dispute. Earlier, Hurriyat's visit to Pakistain drew flak from various quarters. Many well-meaning political pundits dismissed their exercise as "futile". Now the alliance finds itself in a tight-spot for a different reason.

Posted by: Fred || 01/17/2013 00:00 || Comments || Link || E-Mail|| [6464 views] Top|| File under: Govt of Pakistan
Home Front: Culture Wars
Just My Thoughts
by Deacon Blues

These are just my thoughts. Guns, knives, baseball bats, golf clubs, sticks, stones, hammers, whatever do not cause crimes. There have always been criminals (see Cain and Abel) but the objects used to commit murder do not cause criminal behavior. Almost all firearm related crimes are committed by Gangs over turf wars or drug wars.

Banning firearms is the easy and cheap political way to reassure a lot of the public. It makes people feel safer. It doesn't address the underlying causes of violent crime. That's much too expensive and un-PC. The school system is broken and has been for a long time. No one wants to address the problems of disfunctional families, absent Fathers, the dissolution of the Family, or the complete lack of basic morals in Modern society. Inner cities have been abandoned by the very elected officials whose job it is to assure these principles.

Elected officials have put self agrandizement and monetary gain as their main objectives. The Voters bear some responsibility for this and the Mainstream media bears some responsibility by being Agenda oriented. The decline of the Rule of Law is very clearly demonstrated by the decision by the Washington D.C. prosecuters to not charge and prosecute a crime commited by David Gregory, shown on National TV. Mr. Gregory was in possession of a rifle magazine that exceeded 10 rounds, a clear violation of law that others had been guilty of. It's a ludicrous law, true, but the Constitution guarentees us equal protection under the law. I guess some people are more equal to others.
Posted by: Deacon Blues || 01/17/2013 00:00 || Comments || Link || E-Mail|| [6467 views] Top|| File under:
Who's in the News
49
[untagged]
9
al-Qaeda in North Africa
7
Govt of Pakistan
3
Govt of Syria
2
Arab Spring
2
Govt of Iraq
1
Thai Insurgency
1
Abu Sayyaf
1
al-Shabaab
1
Lashkar-e-Islami
1
Govt of Iran
Bookmark
E-Mail Me
The Classics
The O Club
Rantburg Store
The Bloids
The Never-ending Story
Thugburg
Gulf War I
The Way We Were
Bio
Merry-Go-Blog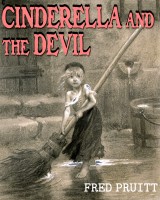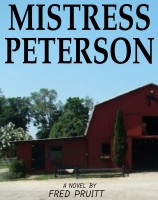 On Sale now!


A multi-volume chronology and reference guide set detailing three years of the Mexican Drug War between 2010 and 2012.

Rantburg.com and borderlandbeat.com correspondent and author Chris Covert presents his first non-fiction work detailing the drug and gang related violence in Mexico.

Chris gives us Mexican press dispatches of drug and gang war violence over three years, presented in a multi volume set intended to chronicle the death, violence and mayhem which has dominated Mexico for six years.
Click here for more information


Meet the Mods
In no particular order...


Steve White
Seafarious
Pappy
lotp
Scooter McGruder
john frum
tu3031
badanov
sherry
ryuge
GolfBravoUSMC
Bright Pebbles
trailing wife
Gloria
Fred
Besoeker
Glenmore
Frank G
3dc
Skidmark
Alaska Paul



Better than the average link...



Rantburg was assembled from recycled algorithms in the United States of America. No trees were destroyed in the production of this weblog. We did hurt some, though. Sorry.
3.235.140.84

Help keep the Burg running! Paypal: