China-Japan-Koreas
Foreign businessman: North Korea's not as crazy as everyone says
NHA TRANG, Vietnam — A peculiar strand of literature on North Korea has been published in recent years, with the authors drawing heavily on interviews with defectors. Sure, North Korea has been a horrific place with famine and prison camps, but these books reveal a single slice of North Korean society. And it's dangerous that they're taken so frequently at face value when they remain unverifiable.

The stories these authors tell are indeed heart-wrenching. Journalist Blaine Harding, formerly at the Washington Post, wrote a biography of Shin Dong Hyuk in the 2012 book "Escape from Camp 14." Shin was a famous defector born and raised into the brutal environment of a labor camp from where he later escaped.

Unfortunately, there's a big flaw. The defector initially presented his story differently from what he later told to the author. Harden acknowledges in his book that the defector lied to him about his experiences, but decided to believe him anyway.

For seven years, I made a living in the world's most closed off communist country as — of all careers there — a businessman. Now living a comfortable life as an entrepreneur in Vietnam, I have all sorts of stories to tell that contradict these tales.

One of the most widely acclaimed works was Barbara Demick's 2010 book "Nothing to Envy: Ordinary Lives in North Korea." She tells the stories of six different refugees who had lived through the hermit state's famine, known as the "Arduous March," during the 1990s, and who came from one of its poorest industrial cities, Chongjin. During the late 1990s, this city with no arable land was one of the most afflicted regions and witnessed mass starvation.

Bloomberg praised Demick's account of Nothing to Envy as a "superbly reported account of life in North Korea." That's a misnomer. The book is an oral history — not a marker of current events — and I would call it "superbly reported account of life in a single city, Chongjin, in the 1990s."

During the Cold War, Chongjin was a hub for steel, machinery and ship manufacturing and its port saw significant trade with the Soviet Union. I have visited numerous cities in North Korea, but no other city suffered such a massive industrial decline and ensuing mass unemployment after the Soviet collapse.

About six years after the six defectors suffered through food shortages, I visited Chongjin for the first time. Badly damaged infrastructures during the floods had been repaired, a number of withering and dilapidated factories had resumed operation after being abandoned, street markets had expanded and a good number of new buildings had been built.

Chongjin, no doubt, was still a poor and rugged city. But the residents told me that the 1990s had been the worst period in their lifetime — worse than the Korean War — and that the situation had improved considerably. Even the prolific North Korea historian Andrei Lankov wrote in Asia Times Online in September 2011 that:

... actually, from around 2002-2003, we have seen a steady but clear improvement in North Korea's economic situation. North Koreans are still malnourished, and likely to remain so for the foreseeable future. Nonetheless, they are not starving anymore — at least not in significant numbers.

There are other examples of blatant academic deception. In 2012, Stanford professor Adam Johnson wrote the novel "The Orphan Master's Son" set in North Korea, but included just about every negative generalization he could find on the country. So much for "insight": he claimed, in a blatant and poorly researched falsehood, that in North Korea "no one has read a book that's not propaganda for 60 years."

Sure, propaganda is abound in North Korea, but patronizing literature like this doesn't give credit to the North Korean people where it's due. When I traveled around the countryside, school children narrated old Korean folktales to me, rather than regime propaganda. And my staff, along with all sorts of other North Koreans I've met, have read foreign books such as Alexandre Dumas's thriller "The Count of Monte Cristo" or Ernest Hemingway's "Men Without Women." Some of them could even recite lengthy passages from the works. At home and sometimes at their universities, they watched foreign movies like "Gone with the Wind" and "Titanic."

Journalist Melanie Kirkpatrick, a longtime member of the editorial board of The Wall Street Journal, published another North Korea book in September 2012 called "Escape From North Korea." She portrays North Korea as a "hellhole" that is "rife with suffering and starvation." The country, she added, "keeps its citizens in the dark ages." "Foreigners and foreign goods are kept out," was another tall claim of hers.

Had that been true, I would, of course, not have been able to sell foreign goods like mining equipment, foodstuffs, and medicine in North Korea. I once even met an unemployed steel worker who migrated from an industrial city to the countryside, where he began cultivating his own private plot on a slope. He proudly told me that his family now earns enough money so that, within two years, they could buy a motorbike. Even though that's not a sign of enormous wealth, it puts North Korea on par with other developing countries like Cambodia which have undertaken market reforms.

Had I told my friend that, in Kirkpatrick's words, North Koreans were "rife with suffering and starvation," he would have felt insulted.

Felix Abt, a Swiss businessman, lived and worked in Pyongyang for seven years. He helped found the Pyongyang Business School, the European Business Association of Pyongyang (a de facto Chamber of Commerce), and other ventures. He has visited seven out of nine provinces and more than two dozen cities in North Korea.
Posted by: gromky || 11/05/2012 00:01 || Comments || Link || E-Mail|| [6506 views] Top|| File under:
Economy
Middle class faces quick impact from fiscal cliff in form of alternative minimum tax
The best hope for a deal to avoid the "fiscal cliff" may lie with the alternative minimum tax, an obscure provision of the tax code that is about to become alarmingly relevant to millions of middle-class taxpayers.

Unless Congress acts by the end of the year, more than 26 million households will for the first time face the AMT, which threatens to tack $3,700, on average, onto taxpayers' bills for the current tax year. Because those people have never paid the AMT, they have no idea they are in its crosshairs — put there by a broader stalemate over tax policy that has kept Congress from limiting the AMT's reach.

Forget about the much-publicized tax hikes set to take effect for 2013 — if you have a couple of children and annual income over $75,000, chances are good that your taxes are on track to go up substantially for 2012.

Residents of high-cost urban areas, including Washington, would be hit hardest, with about 2 million households in Maryland, Virginia and the District in line to face the AMT for the first time, by official estimates.

Unlike most tax increases in the fiscal cliff, including the expiration of the George W. Bush-era income tax cuts, the AMT bill would come due almost immediately. And tax experts say it would be extremely disruptive to try to fix the AMT after the 2012 tax year closes Dec. 31.

Officials with the Internal Revenue Service and the Treasury Department declined to comment on the impact of adjusting the AMT after December. But congressional tax aides said the IRS has advised Congress that trying to fix the AMT after the filing season begins in January would lead to processing delays of more than two months for nearly half of all returns — significantly postponing the delivery of refunds.


Posted by: Au Auric || 11/05/2012 11:22 || Comments || Link || E-Mail|| [6494 views] Top|| File under:
India-Pakistan
The Taliban's main fear is not drones but educated girls
[Guardian.co.UK] Apparently, Pakistanis don't need the Taliban to destroy their schools any more – they can do it themselves. Last week, a girls' high school was set ablaze in Pakistan's second largest city, Lahore. And no, the Taliban were not the culprits. A mob, enraged after allegations of blasphemy against a teacher, carried out the attack. Instead of taking action against them, the police arrested the school's 77-year-old owner.

The accused teacher, who allegedly committed blasphemy by photocopying the wrong page of a book for homework, is in hiding. Pakistan may have declared an "education emergency" earlier this year, but it still fails to protect the schools it already has.
Posted by: Fred || 11/05/2012 00:00 || Comments || Link || E-Mail|| [6459 views] Top|| File under:
Pakistan imploding under sectarian violence
[Dawn] After decades of waging the propaganda war against India for its highhanded treatment of Kashmiris, Pakistain is now the subject of a similar campaign by India who has highlighted the plight of Shias being murdered by sectarian

cut-throats

in Gilgit-Baltistan.

The Asian News International reported recently that "in Gilgit-Baltistan, Pakistain's only Shia dominated province, ethnic cleansing is being carried out systematically." At the same time, the Shia-dominated town of Kargil


... three months of unprovoked Pak aggression, over 4000 dead Paks, another victory for India ...


in the Indian controlled

Kashmire

recently shut down the main bazaar in solidarity with the Shias of Gilgit and Chilas who were murdered in cold blood in early April. Several Sunni

Mohammedan

s also

bit the dust

a few days later when sectarian violence broke out in the region.

The comparative statistics on terrorist violence between India and Pakistain speak volumes of how the tide has indeed turned against Pakistain. The data compiled by South Asian Terrorism Portal reveals that in the current year alone, approximately 150 civilians, mostly Shias, have died in sectarian violence in Pakistain. In comparison only 23 violent deaths were recorded in the Indian controlled

Kashmire

in 2012.

Even with a six-times larger demographic footprint, 62 civilians reportedly died in terrorist violence in India in 2012, whereas 734 civilians became victims of terrorist violence in Pakistain during the same time period. For decades, Pakistain had pointed finger at India and accused her of failing to protect the life and property of religious minorities. Today, Pakistain stands accused of the same where

Mohammedan

s belonging to minority sects and others are being murdered while the state's machinery has failed miserably to protect their lives and property.

Sectarian violence has spread to all corners of Pakistain. Only last week several Shias belonging to the Hazara tribe were

bumped off

by the Sunni

cut-throats

in a crowded market in Quetta. Later, Sunni

faceless myrmidons

called local newspapers and

grabbed credit

for their murderous accomplishment. Over the past few years hundreds, if not thousands, of Shias have been murdered in
Kurram Agency


...home of an intricately interconnected web of poverty, ignorance, and religious fanaticism, where the laws of cause and effect are assumed to be suspended, conveniently located adjacent to Tora Bora...


by Sunni

cut-throats

and Taliban factions who are reportedly aligned with Pakistain's intelligence agencies. In other parts of Pakistain Shias have been taken off buses, lined up, and

bumped off

.

As of late, the followers of majority Sunni sects, such as Barelvis, have increasingly become targets of

faceless myrmidons

who are followers of radicalised Sunni sects. The attack on Data Darbar, the mausoleum of Lahore's patron saint, in July 2010 left almost 50 moderate Sunni

Mohammedan

s dead. In an earlier post, I reported police statistics which showed that almost 90 per cent of tossed in the calaboose
Don't shoot, coppers! I'm comin' out!


cut-throats

in Pakistain were followers of the Deobandi sect.

It is only recently that the moderate Sunnis have been targeted by the followers of radical Sunni sects in Pakistain. However,


death is not the end. There remains the litigation over the estate...


for decades, Shias and other minorities were the only victims of

turban

violence. The majority Sunnis, who never agreed with the murderous agenda of the few radicalised groups, however remained complacent and maintained a deafening silence over the murders of Shias and others, which escalated during the dark days of General Zia ul Haq

...the creepy-looking former dictator of Pakistain. Zia was an Islamic nutball who imposed his nutballery on the rest of the country with the enthusiastic assistance of the nation's religious parties, which are populated by other nutballs. He was appointed Chief of Army Staff in 1976 by Prime Minister Zulfikar Ali Bhutto, whom he hanged when he seized power. His time in office was a period of repression, with hundreds of thousands of political rivals, minorities, and journalists executed or tortured, including senior general officers convicted in coup-d'état plots, who would normally be above the law. As part of his alliance with the religious parties, his government helped run the war against the Soviets in Afghanistan, providing safe havens, American equipiment, Saudi money, and Pak handlers to selected mujaheddin. Zia died along with several of his top generals and admirals and the then United States Ambassador to Pakistain Arnold Lewis Raphel when he was assassinated in a suspicious air crash near Bahawalpur in 1988...
. It was during General Zia's time when madrassas were turned into military academies where intelligence operatives trained hundreds of thousands of Afghans, Arabs, and Paks in warfare; equipped them with Kalashnikov assault rifles and Stringer missiles; and marched them into Afghanistan.

The widespread distribution of small arms weaponised the Afghan society to such extremes that after the withdrawal of the Soviet Army in 1989 successive Afghan regimes collapsed because of the in-fighting that continued between heavily armed Afghan militias who could not agree on a post-Soviet governance formula. While Afghanistan imploded in the early 90s as a direct result of military interventions by the Soviets, Americans, Saudis, and Paks, several thousand alumni of the Afghan war returned to Pakistain to establish their own mini jihad factories in every nook and corner of Pakistain. For over a decade, the jihadis used Shias for target practice until they waged a full-fledged war against Pakistain's establishment in 2001.

The patron-in-chief of the jihadis, including the Taliban, has been General
Hamid Gul


The nutty former head of Pakistain's ISI, now Godfather to Mullah Omar's Talibs and good buddy and consultant to al-Qaeda's high command...


, who headed Pakistain's Inter-Services Intelligence during the formative years when Russian-made weapons were shipped from Egypt and elsewhere to equip Afghans and others to fight the Red Army in Afghanistan. General Gul was recently confronted by an inimical group of Shias who were protesting outside the Parliament in Islamabad. As the crowd complained against his longstanding relationship with the

faceless myrmidons

leading terrorist attacks against Shias, the General instead came off as the biggest dove as he addressed the crowd while his son whispered speaking notes in his ear. General Hamid Gul claimed to have initiated deweaponising the

faceless myrmidons

before he was removed from ISI in June 1989.

I happened to meet General Hamid Gul in a suburb of Toronto in the mid-90s when he visited Canada. Sitting among a large group of devotees, General Gul spoke with pride of the "successes" achieved by the Taliban in Afghanistan. I specifically asked the General if he was at all concerned about the excessive spread of small arms and assault weapons in Pakistain and Afghanistan. His answer then was quite different from what he stated on April 10 in Islamabad. General Gul looked at me with barely concealed disgust and observed that weapons were the ornaments for men. "It is the same weapons that will come in handy to ward off the enemy," proclaimed General Gul.

Since his proclamation in the mid-90s, the same ornaments have dispatched thousands of Paks to their graves and have brought the state and the society to a near default. In the comity of nations, Pakistain is increasingly being referred to as a pariah state. Even the overseas Paks now march outside Pak embassies to protest against the massacres of minorities that continue unabated. Wherea,s once Pakistain complained of human rights
...which often include carefully measured allowances of freedom at the convenience of the state...
violations by India in the United Nations


...a lucrative dumping ground for the relatives of dictators and party hacks...


, other are now accusing Pakistain of the same.

As the violence increases in Pakistain, the rest of the world loses its confidence in Pakistain's ability to meet her economic, legal, and moral obligations. If the sectarian and factional violence, which no longer targets only the Shias and other minorities, continues in Pakistain, it is likely that the state and the society will implode, as it has already in the neighbouring Afghanistan.

It is imperative for Pakistain's military and civilian establishment to recognise that the time to act decisively against

cut-throats

in Pakistain has arrived. There is no room or time to play favourites and support the "good

bad boy

s" who may side with the establishment for a short while, but the same good

faceless myrmidons

will most likely turn against their handlers, as they have done so repeatedly in the last few years.

Posted by: Fred || 11/05/2012 00:00 || Comments || Link || E-Mail|| [6459 views] Top|| File under: Govt of Pakistan
-Election 2012
Impotent under Obama
"For veterans and those interested in the security of America, the question is: Would I want this man with me in combat? Could he be trusted to lead a military squad let alone be commander in chief? Can you picture Obama in a duck blind -- or even holding a gun? Has he ever held a gun? (Be assured he will assault the Second Amendment if he gets a second term.) Can you see him as a fighter pilot a la the Bushes? Or commanding a PT boat as did John Kennedy? This is not a man I would want with me in combat and neither should America."

He continues: "For me and many veterans, President Obama's military priority was initially evident at his Inauguration. One of the inaugural balls honors veterans, including Medal of Honor recipients. For the first time in memory a president, Obama, snubbed that ball. His ignorance and disdain for the military continued when he put victory in the hands of the enemy in Afghanistan by announcing the date we would quit. Weak leaders often try to project an image of toughness by 'kicking ass.' Accordingly, he fired a senior commander for a revealing story in that paragon of journalistic integrity -- Rolling Stone."

But even more to the point, Brady writes: "Under the leadership of the Obama/Gates/Mullen trinity, our military has suffered as never before. Gates supervised the waste and fiscal incompetence at the Pentagon (millions of dollars lost). He instituted an insane op tempo (60 out of 80 months deployed is not unusual), causing unprecedented suicide and PTSD rates among soldiers and depression and anxiety in their families. Military pay cuts are coming, and the administration actually lost graves and urns at Arlington. There is an effort to raise health insurance premiums for retirees. The number of stolen top-secret documents is unmatched in our history. On the silly side, Gates' Pentagon actually considered giving medals to soldiers for not shooting!
Posted by: Au Auric || 11/05/2012 00:00 || Comments || Link || E-Mail|| [6465 views] Top|| File under:
Obama's 4 Years Of Deficient Leadership: 47 Mistakes
In four short years, he has:

Produced an anemic recovery. Economic growth and job gains have been slower than in almost every other recovery on record. Had this rebound merely matched the post-World War II average, 8 million more people would have jobs and the GDP would be $1.2 trillion bigger. Since the recovery began, real GDP has expanded 7.2% vs. an average at this point since World War II of 15.8%. Put another way, since the start of the recovery, real GDP per person -- a measure both of productivity and standard of living -- has fallen an unprecedented 1.5%.


Created a large pool of unemployed. Official figures vastly underestimate the severity of joblessness on Obama's watch. Millions have given up looking for work, for example, and don't get counted as unemployed. Between January 2009 and September 2012, the number of people who aren't in the labor force shot up 8.2 million, while the number of employed rose just 787,000. Unemployment today is 7.9% -- higher than when Obama entered office.


Vastly expanded the disability rolls. As job prospects diminished, millions of workers applied for federal disability benefits and more than 3.8 million were approved. Today, a record 8.3 million workers are on disability. The result is millions of workers who are likely never to return to the workforce, and billions of dollars in new Social Security and Medicare costs.


Created a food stamp nation. In less than four years, the number of people receiving food stamps has shot up by 15 million. Today, almost one in six Americans is on food stamps. The lousy economy is one reason, but the Obama administration has also pushed to get more people enrolled.
Posted by: Au Auric || 11/05/2012 00:00 || Comments || Link || E-Mail|| [6471 views] Top|| File under:
Who's in the News
47
[untagged]
3
Govt of Syria
3
Govt of Pakistan
2
Jamaat-e-Islami
2
TTP
1
Palestinian Authority
1
Govt of Iran
1
Boko Haram
1
al-Shabaab
1
Thai Insurgency
Bookmark
E-Mail Me
The Classics
The O Club
Rantburg Store
The Bloids
The Never-ending Story
Thugburg
Gulf War I
The Way We Were
Bio
Merry-Go-Blog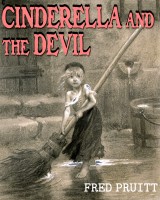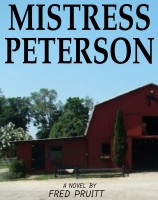 On Sale now!


A multi-volume chronology and reference guide set detailing three years of the Mexican Drug War between 2010 and 2012.

Rantburg.com and borderlandbeat.com correspondent and author Chris Covert presents his first non-fiction work detailing the drug and gang related violence in Mexico.

Chris gives us Mexican press dispatches of drug and gang war violence over three years, presented in a multi volume set intended to chronicle the death, violence and mayhem which has dominated Mexico for six years.
Click here for more information


Meet the Mods
In no particular order...


Steve White
Seafarious
Pappy
lotp
Scooter McGruder
john frum
tu3031
badanov
sherry
ryuge
GolfBravoUSMC
Bright Pebbles
trailing wife
Gloria
Fred
Besoeker
Glenmore
Frank G
3dc
Skidmark
Alaska Paul



Better than the average link...



Rantburg was assembled from recycled algorithms in the United States of America. No trees were destroyed in the production of this weblog. We did hurt some, though. Sorry.
3.233.217.106

Help keep the Burg running! Paypal: