Home Front: Politix
Disband the Office of National Intelligence Director
As proposed by the commission, the national intelligence director would not head a major agency. Rather, the appointee would have a "relatively small staff of several hundred people, taking the place of the existing community management offices housed at the CIA," according to the commission's report.

President Bush and Congress endorsed the national intelligence director proposal, and the office was created in April 2005. However, rather than having a staff of several hundred, the national intelligence director has ballooned into an agency with 1,500 employees. They are housed in a new building next to the National Counterterrorism Center (NCTC) in McLean, Va.

While a small segment of those employees work for the NCTC, which is vital, the rest of the agency has done virtually nothing to enhance the intelligence effort.

That point was symbolized when Director of National Intelligence James R. Clapper Jr. admitted in a December 2010 interview with ABC's Diane Sawyer that he was unaware of the arrests of 12 terrorists in London. It had been all over the news for most of the day.

The embarrassing lapse spotlighted the folly of creating a bureaucracy on top of operational agencies already on the alert for terror threats.

In my book "The Secrets of the FBI," Arthur M. "Art" Cummings II, who headed FBI counterterrorism and counterintelligence investigations, offered a candid assessment. He said the ODNI often gets in the way and produces little of value to the bureau.

Most of the time, the national intelligence director's office asks for special reports from the CIA and other agencies. What becomes of them is unclear. Indeed, a report by the national intelligence director's former inspector general, Edward Maguire, said a majority of national intelligence employees his staff interviewed were themselves unable to articulate a clear understanding of the office's role.
Posted by: Fred || 10/22/2012 || Comments || Link || E-Mail|| [10795 views] Top|| File under: Govt of Syria
Romney's First Hundred Days
by Iblis

Yeah, first he has to win. If he does here is my modest proposal for how he should spend his first hundred days. This is just off the top of my head. Feel free to add your own ideas.

- Repeal Obamacare
- Repeal Dodd-Frank
- End Budgetary Indexing
- Challenge Congress to repeal every law from which it has exempted itself
- Approve the Keystone pipeline
- Open Yucca Mountain
- Open nearly all federal lands to drilling
- Cut tax rates in half, but make sure everyone pays something
- Amend Lacey Act so that it doesn't apply to foreign laws
- End all federal Civil Forfeiture laws
- Nominate good conservative judges to all open judiciary slots
- Privatize Freddie and Fannie
- Allow mortgage cramdown in bankruptcy. Allow discharge of student loans.
Posted by: Iblis || 10/22/2012 10:58 || Comments || Link || E-Mail|| [10793 views] Top|| File under:
Libya fumble puts Kerry up over Rice to replace Clinton at State
Sen. John F. I was in Vietnam, you know Kerry
Senator-for-Life from Massachussetts, the Senate's current foreign policy expert, filling the vacated wingtips of Joe Biden...
, chairman of the Senate Foreign Relations Committee and

President B.O.

's debate sparring partner, is now considered the leading candidate to replace Secretary of State
Hillary Clinton
... sometimes described as The Liberatress of Libya and at other times as Mrs. Bill, never as Another Timothy Pickering ...
, the beneficiary of United Nations


...When talk is your weapon it's hard to make yourself heard over the artillery...


Ambassador Susan Rice's fumbles on the recent Benghazi, Libya

liquidation

.

Several sources told Secrets that Rice, while still a favorite of Obama and the West Wing, would face withering questions during a confirmation hearing and could be hit with congressional subpoenas even before Election Day as

politician

s determine if politics played a role in the muddled reports of what happened in Benghazi.

The sources also view Clinton's statement accepting full responsibility for the September 11 attack that killed four, including the U.S. ambassador to Libya, as a way to cover for Rice, who initially said the attack wasn't terrorism.

Key House and Senate GOP leadership officials said that Rice would face tough questions, and other Republican sources said that efforts are underway to block her nomination and confirmation.

As a result, Kerry is rising to the top of the list of candidates. He has a long record in foreign policy, has acted as an able surrogate for the president, and commands deep respect in the Senate, meaning a quick confirmation.

A top GOP aide, asked about who would easily get through confirmation should Obama win a second term, said, "Kerry in a runaway. I can't think of anyone else close. Rice would have some trouble." Another aide to a Republican senator on the Foreign Relations Committee agreed that the Libya issue "will make it hard for her to get through."

Posted by: Au Auric || 10/22/2012 09:19 || Comments || Link || E-Mail|| [10793 views] Top|| File under:
Too little too late in Libya
The attack in Benghazi, which killed Ambassador Chris Stevens and three other Americans, was practically the only foreign policy issue to come up in the second presidential debate, and it's sure to come up again in Monday's final debate, which will be entirely devoted to foreign policy.

Last time around, much of the focus was on whether President Obama called it a "terrorist" act. The evidence on this score is ambiguous: In a Rose Garden statement on Sept. 13, the president did decry "acts of terror," but it was not clear whether he was referring to Sept. 11, 2001, in the United States or Sept. 11, 2012, in Libya, and after his remarks, other administration spokesmen preferred to ascribe the attack to spontaneous demonstrations over an anti-Islam video.

But one issue is unambiguous: There has been a crippling and dangerous lack of security in Libya since Moammar Kadafi was overthrown last year with the help of NATO airstrikes. This was an issue that many observers worried about while the war was ongoing: Was there a plan to create security and governance after Kadafi's downfall?

The U.S. could have dispatched an international peacekeeping force for this purpose, on the model of Kosovo and Bosnia, but this option (which I advocated at the time) never seemed to get serious consideration in either Washington or Brussels. Perhaps that's just as well, because there is little doubt that foreign troops on Libyan soil would have been targeted by the same jihadists who killed the U.S. ambassador and previously had attacked the British ambassador.

But there was also no Plan B. If NATO and the Arab League weren't going to send peacekeepers, what were they going to do to ensure a modicum of security? The answer is: not much.

Apparently after Kadafi's fall, the CIA worked with Libyan allies to try to secure the strongman's remaining stockpile of chemical weapons and possibly some of his shoulder-fired antiaircraft missiles, but the U.S. did almost nothing to help the new government in Tripoli disarm militias and restore law and order. This left Libya's new leaders at the mercy of thousands of armed men on its streets who answered only to local warlords or possibly to no one at all.

In a way, if on a much lesser level, Obama was repeating the mistake that President George W. Bush made in Afghanistan and Iraq, two other countries where the U.S. did little to fill a power vacuum after toppling the existing regimes. Those examples should have taught the U.S. a lesson that has been relearned in Libya (and is now being confirmed in Syria): Any power vacuum in the Middle East inevitably gets filled by jihadists, who have access to weapons and a proclivity to use them, while the "silent majority" of moderate Muslims, who are concerned primarily about a better life for themselves and their families, are too cowed to resist.

To be specific, the most costly failure in Libya -- for which four State Department representatives paid with their lives -- was the failure to do more to help set up a new security force for the nascent, pro-Western state.

Again there is a parallel here with Iraq, albeit on a much smaller scale: While the Bush administration made a mistake in 2003 in disbanding Iraq's army, as many critics have alleged, it compounded this mistake by not moving more quickly to form a new force. This was a job that was relegated to a small number of ineffectual contractors. It did not become a major mission for the U.S. armed forces until 2004, when, with the country already spinning out of control, then-Lt. Gen. David Petraeus took charge of the new Multi-National Security Transition Command-Iraq. The Iraqi security forces began to grow in size and competence, but the process took years to make a meaningful impact.

The Obama administration has waited about as long to get serious about security in Libya. Not until last month, just days before the attacks in Benghazi, did the State Department and Defense Department ask Congress to redirect $8 million in Pentagon funds to send Special Forces teams to help build a 500-strong Libyan special operations force, to be modeled on the highly capable Iraqi and Afghan special operations forces that have been created over the past decade.

Good idea, but it's too little too late. Why wasn't such an initiative undertaken a year ago when Kadafi was overthrown? And why is it limited to 500 special operators? However good those troops will turn out to be, by themselves they cannot possibly control thousands of militiamen.

A more ambitious program is needed, to be undertaken not only by the United States but by the same European and Arab allies that waged war to topple Kadafi (especially Britain, France, Qatar and the United Arab Republic). The goal would be to help build a state in Libya capable of controlling its own territory. This won't require the dispatch of large numbers of ground troops, just trainers and advisors. Libyan troops could also be sent to other nations for instruction, just as some Iraqi police recruits were trained in Jordan.

Nation-building (or, more accurately, "state building") is an enormously difficult and time-consuming task, but it is also inescapable if we are to avoid more fiascoes like the deadly assault on our Benghazi consulate.

Max Boot is a contributing writer to Opinion. He is a senior fellow at the Council on Foreign Relations, an advisor to the Romney campaign and author of the forthcoming "Invisible Armies: An Epic History of Guerrilla Warfare From Ancient Times to the Present Day."
Posted by: Sherry || 10/22/2012 00:00 || Comments || Link || E-Mail|| [10793 views] Top|| File under:
Home Front: WoT
When An American U.S. Ambassador Is Missing
If the attackers were a mob, as intelligence reported, then an F18 in afterburner, roaring like a lion, would unnerve them. This procedure was applied often in the Iraq and Afghanistan wars.

A U.S. ambassador is missing and his diplomatic team is desperately fighting off terrorist attacks. Our commander-in-chief and his national-security team in Washington are listening to the phone calls from the Americans under attack and watching real-time video from a drone circling overhead. Yet the U.S. military sends no aid. Why?

On September 11, at about 10 p.m. Libyan time (4 p.m. in Washington), Ambassador Chris Stevens and a small staff were inside our consulate in Benghazi when terrorists attacked. The consulate staff immediately contacted Washington and our embassy in Tripoli. The White House, the Pentagon, the State Department, and numerous military headquarters monitored the entire battle in real time via the phone calls from Benghazi and video from a drone overhead.

Our diplomats fought for seven hours without any aid from outside the country. Four Americans died while the Obama national-security team and our military passively watched and listened. The administration is being criticized for ignoring security needs before the attack and for falsely attributing the assault to a mob. But the most severe failure has gone unnoticed: namely, a failure to aid the living.

By 4:30 p.m. Washington time, the main consulate building was on fire and Ambassador Stevens was missing. In response, the embassy in Tripoli launched an aircraft carrying 22 men. Benghazi was 400 miles away.

At 5 p.m., President Obama met with Vice President Biden and Secretary of Defense Panetta in the Oval Office. The U.S. military base in Sigonella, Sicily, was 480 miles away from Benghazi. Stationed at Sigonella were Special Operations Forces, transport aircraft, and attack aircraft — a much more formidable force than 22 men from the embassy.

In the past, presidents had taken immediate actions to protect Americans. In 1984, President Reagan had ordered U.S. pilots to force an airliner carrying terrorists to land at Sigonella. Reagan had acted inside a 90-minute window while the aircraft with the terrorists was in the air. The Obama national-security team had several hours in which to move forces from Sigonella to Benghazi.

Fighter jets could have been at Benghazi in an hour; the commandos inside three hours. If the attackers were a mob, as intelligence reported, then an F18 in afterburner, roaring like a lion, would unnerve them. This procedure was applied often in the Iraq and Afghanistan wars. Conversely, if the attackers were terrorists, then the U.S. commandos would eliminate them. But no forces were dispatched from Sigonella.

In the meantime, while untrained and poorly led by American standards, the terrorists at Benghazi were proving to be lethal. They forced the Americans to abandon the consulate, with the ambassador still missing, and fall back to an annex a mile away. When the terrorist gang followed the Americans, looters took the opportunity to ransack the empty consulate. But when they found Ambassador Stevens unconscious on the floor, they stopped looting and rushed him to a hospital. Unfortunately, the doctors could not save his life. Not knowing who he was, they took the cell phone from his pocket and called numbers. By about two in the morning, the American embassy received word that the ambassador was dead.

At about the same time, the 22 men from the embassy in Tripoli had arrived at the Benghazi airport. They drove to the annex to assist in its defense against persistent terrorist attacks. Around 4 a.m. Libyan time — six hours into the fight — enemy mortar rounds killed two of the defenders on the roof of the annex.

The fight began at 10 p.m. and petered out at dawn when the Libyan militia came to the aid of the Americans.

It is bewildering that no U.S. aircraft ever came to the aid of the defenders. If even one F18 had been on station, it would have detected the location of hostiles firing at night and deterred and attacked the mortar sites. For our top leadership, with all the technological and military tools at their disposal, to have done nothing for seven hours was a joint civilian and military failure of initiative and nerve.

Secretary of State Clinton has said the responsibility was hers. But there has been no assertion that the State Department overruled the Pentagon out of concern about the sovereignty of Libyan air space. Instead, it appears passive groupthink prevailed, with the assumption being that a spontaneous mob would quickly run out of steam.

Firefights, however, wax and wane from dusk to dawn. You cannot predict ahead of time when they will stop. Therefore a combat commander will take immediate action, presuming reinforcements will be needed.

The administration wrongly blamed a mob for the attack. Yet ironically, Mr. Obama's chances of reelection would have plummeted were it not for the human decency of a mob that took the ambassador to the hospital before the terrorists returned.

If the terrorists had taken his body and, with no Special Operations Forces hot on their trail, taunted America the next day — claiming the ambassador was still alive — the Benghazi tragedy would have escalated into an international disaster. The U.S. military sent no aid. Why?
Posted by: Sherry || 10/22/2012 00:11 || Comments || Link || E-Mail|| [10798 views] Top|| File under:
India-Pakistan
A consensus against consensus
[Pak Daily Times] Everyone is in search of a consensus in the country before the launch of a military operation in North
Wazoo, particularly after Malala Yousufzai was shot in the head only 12 days ago, which was admitted by the Taliban.

With
President Asif Ali Ten Percent Zardari


... husband of the late Benazir Bhutto, who has been singularly lacking in curiosity about who done her in ...


choosing to join the camp of those seeking innocuous consensus for a military operation in NWA, there now exists a virtual consensus on the point that there was no need of a consensus at all.

Prior to him, the camp of those seeking a consensus was stuffed with heavyweights, including Chief of Army Staff General Ashfaq Kayani


... four star general, current Chief of Army Staff of the Mighty Pak Army. Kayani is the former Director General of ISI...


, PML-N President Nawaz Sharif


... served two non-consecutive terms as prime minister, heads the Pakistain Moslem League (Nawaz). Noted for his spectacular corruption, the 1998 Pak nuclear test, border war with India, and for being tossed by General Musharraf...


, Punjab Chief Minister Shahbaz Sharif, PTI Chairman Imran Khan
... aka Taliban Khan, who ain't the brightest knife in the national drawer...
, Difa-e-Pakistain Council. The ruling PPP, which hitherto had been a non-committal political party and found quite often countering the argument of those opposing the use of military might against terrorists, wouldn't mind being now seen with those who actually played the role of a spoiler in building a consensus.

It would be easy to blame the PTI, JI, JUI-F and DPC for implying to a consensus soon after the hue and cry for a military action in North Waziristan was raised by the media with the help of pro-active civil society and the government-ally Muttahida Qaumi Movement


...English: United National Movement, generally known as MQM, is the 3rd largest political party and the largest secular political party in Pakistain with particular strength in Sindh. From 1992 to 1999, the MQM was the target of the Pak Army's Operation Cleanup leaving thousands of urdu speaking civilians dead...


going all out to purge the society of the menace of terrorism with it.

But only a few dare to question the role played by the top military leadership in this regards, which, except for the first initial statement of the COAS Gen Kayani soon after attack on Malala, urged the need for a consensus in a formation commanders meeting following the Taliban attack on October 9.

However,


a hangover is the wrath of grapes...


prior to the corps commanders moot, the likes of PTI, JUI-F, JI and a number of jihadi leaders invited to TV talk shows in order to strike a balance in content generation had done much of the spade work to dilute the outrage growing fast in favour of a military operation in the NWA. With the ruling PPP joining the chorus of consensus alongside the religio-political and jihadi outfits, the thin line between the cohort

forces of Evil

forces and their direct target diminished further much to the dismay of those found hoping to rid society of extremism.

PPP Co-chairman and President Asif Ali Zaradri's joining the camp of those seeking consensus has disappointed those who were hoping against the hope that the time has come for a decisive action against those who had admittedly attacked 14-year-old Malala, assassinated Benazir Bhutto


... 11th Prime Minister of Pakistain in two non-consecutive terms from 1988 until 1990 and 1993 until 1996. She was the daughter of Zulfikar Ali Bhutto, founder of the Pakistain People's Party, who was murdered at the instigation of General Ayub Khan. She was murdered in her turn by person or persons unknown while campaigning in late 2007. Suspects include, to note just a few, Baitullah Mehsud, General Pervez Musharraf, the ISI, al-Qaeda in Pakistain, and her husband, Asif Ali Zardari, who shows remarkably little curiosity about who done her in...


in 2007 and above all killed 40,000 innocent citizens, including thousands of army soldiers.

It is hard to believe how the civil society, media and liberal and secular political forces would choose to react if the Taliban repeated their acts like those of October 9, 2012 or October 17, and December 27, 2007.

The ostrich-like behaviour of the ruling PPP in choosing to go with the tide of developing consensus prior to a military offensive in North Waziristan had already been castigated for abdicating its constitutional responsibility in the insurgency-hit Balochistan



...the Pak province bordering Kandahar and Uruzgun provinces in Afghanistan and Sistan Baluchistan in Iran. Its native Baloch propulation is being displaced by Pashtuns and Punjabis and they aren't happy about it...


. Is what the army doing in Balochistan for over a decade under consensus of all political forces of the country? Isn't the army operation in Balochistan against political consensus since all political forces -- the PML-N, PTI, JI and JUI-F and the ruling PPP and its allies the PML-Q, MQM and ANP -- are asking for a constitutional solution to a political problem? Isn't the military high command acting on its own in Balochistan since the days of Gen (r) Musharraf and killed Nawab Akbar Bugti without taking into confidence his prime minister Shaukat Aziz, interior minister Aftab Sherpao and the provincial government? Isn't it the military that helped the PPP government develop a political consensus and enabled it to pass a resolution from parliament prior to the Swat

...a valley and an administrative district in the Khyber Pakhtunkhwa Province of Pakistain, located 99 mi from Islamabad. It is inhabited mostly by Pashto speakers. The place has gone steadily downhill since the days when Babe Ruth was the Sultan of Swat...
operation in 2009, and before that was pushing the same political government to accept the unconstitutional demands of imposing their own version of Shariah in the troubled region

cut-throats

had been occupying under the nose of the military might?

The PPP leadership seems to be chasing the shadow of an otherwise important democratic transition in the country under its supervision, hence joining the camp of those seeking a consensus in a society more than half of which is already Talibanised. A senior PPP leader said on the condition of anonymity that

suicide kaboom

s on a large scale are being feared in the country when elections are round the corner if an offensive was launched in the NWA at this point.

The PPP leader said the top party leadership had been advised against such an operation at this point in time when the government was already in its last leg.
Posted by: Fred || 10/22/2012 00:00 || Comments || Link || E-Mail|| [10793 views] Top|| File under: Govt of Pakistan
Israel-Palestine-Jordan
Despite Hamas Absence, Elections Still Fatah Failure
[Ma'an] The first elections held in the West Bank for six years reflect how frustrated Paleostinians are with their political system and ruling party Fatah, political observers said Sunday.

The poll was held on Saturday in 92 of the 353 municipalities in the West Bank. Other seats were uncontested, creating automatic winners, or failed to register any candidates in this round, and will hold polls next month.

Preliminary results indicate that Fatah were beaten in Ramallah, Nablus and Jenin. In Hebron, Fatah and its opponents both claimed victory. The Central Elections Commission will announce official elections results later Sunday.

The highest voter turnout was in the Salfit district, where 68.5 percent of people voted. Reflecting the clout of

Hamas, always the voice of sweet reason,

' boycott call, voter turnout in Hebron, an Islamist political bastion, was just 33.7 percent.

Political analyst Talal Okel said low turnout was a result of frustration with the parties and the government. The CEC said just over 54 percent of eligible voters cast votes on Saturday.

Fatah has not benefited from the election, as they repeated many of the same mistakes that lost the party the 2006 parliamentary elections, including lack of consensus over candidates, he said.

Up to 27 Fatah members were expelled from the party in the run-up to elections for running in non-Fatah lists.

Analyst Mukhaymar Abu Saada said Fatah's continuing problem is a lack of discipline, in that candidates do not follow centrally-ordered directions, and form opposing lists, he explained.

PLO leader Hanan Ashrawi, who is not a Fatah member, said the election was surprising, and shows that many voters chose independents to punish Fatah. Fatah also failed to nominate good candidates, she said.

The vote also showed the divide between urban and rural Paleostine, with much higher turnouts in the cities, Ashrawi noted.

Hamas' boycott of the polls did not have much impact, she added. Fatah leader and Jenin Governor Talal Dweikat pointed out that despite Hamas' absence, the turnout was not far below participation rates in the last local elections in 2005.

Dweikat said Fatah must learn from its mistakes in this poll. The elections are a victory for the Paleostinian community, even if Fatah lost some districts like Jenin and Nablus, the governor said.

Paleostinian National Initiative MP Mustafa Al-Barghouti said while he regrets the election was not also carried out in

Gazoo

, it was a necessary step for long overdue local accountability.

Fatah's defeat in several big cities just highlights the failure of the reconciliation process between Fatah and Hamas, he said.

Paleostinian people do not trust its leadership or government, al-Barghouti said.
Posted by: trailing wife || 10/22/2012 00:00 || Comments || Link || E-Mail|| [10793 views] Top|| File under: Palestinian Authority
Should Barack Obama Resign Tonight?
by Roger L. Simon

I won't hear what I'd like to hear at the presidential foreign policy debate Monday.

What I'd like to hear is Barack Obama resigning over Benghazi, the most extreme public mishandling of an attack on American personnel ever, certainly in my lifetime. If I (or most people) had been president and something like that happened on my (our) watch -- and then I had lied about it myself while urging others to cover up -- I would be so ashamed of myself I wouldn't be able to come out in public.

But that's not what happened. In fact, the reverse occurred. The president acted as if it was Mitt Romney's fault for ever bringing the subject up. And he had a willing co-conspirator in the morally stunted Candy Crowley.

Obama's outrage during the second debate even at being questioned on his response to the terrorist killings is one of the ugliest displays of narcissism I have ever witnessed from a politician and certainly the ugliest if you consider the ramifications of his behavior...
Posted by: Fred || 10/22/2012 13:27 || Comments || Link || E-Mail|| [10797 views] Top|| File under:
Home Front: Culture Wars
Pew Research: Republicans More Knowledgeable Than Democrats
So Republicans are more knowledgeable than Democrats, contrary to what many would like to believe.


According to whom? None other than the Pew Research Center, a left-of-center organization. Moreover, Pew's latest survey only reaffirms previous surveys demonstrating the same result.

In fact, the results weren't even close.

In a scientific survey of 1,168 adults conducted during September and October of last year, respondents were asked not only multiple-choice questions, but also queries using maps, photographs and symbols. Among other subjects, participants identified international leaders, cabinet members, Supreme Court justices, nations on a world map, the current unemployment and poverty rates and war casualty totals.

In a 2010 Pew survey, Republicans outperformed Democrats on 10 of 12 questions, with one tie and Democrats outperforming Republicans on just 1 of the 12. In the latest survey, however, Republicans outperformed Democrats on every single one of 19 questions.

Amusingly, the Pew report attempted to soften the stark partisan knowledge disparity:

"Republicans generally outperformed Democrats on the current quiz. On 13 of the 19 questions, Republicans score significantly higher than Democrats and there are no questions on which Democrats did better than Republicans. In past knowledge quizzes, partisan differences have been more muted, though Republicans often have scored somewhat higher than Democrats."
Posted by: Au Auric || 10/22/2012 09:09 || Comments || Link || E-Mail|| [10794 views] Top|| File under:
Who's in the News
48
[untagged]
5
Govt of Pakistan
3
Hezbollah
2
Govt of Syria
2
Palestinian Authority
2
Govt of Iran
2
Salafists
1
Arab Spring
1
al-Qaeda in Britain
1
Hamas
1
al-Qaeda in Pakistan
1
Thai Insurgency
1
al-Shabaab
1
Boko Haram
1
Taliban
1
al-Qaeda in Arabia
1
TTP
1
Ansar Dine
1
Jamaat-e-Islami
1
Baloch Liberation Army
1
Pirates
Bookmark
E-Mail Me
The Classics
The O Club
Rantburg Store
The Bloids
The Never-ending Story
Thugburg
Gulf War I
The Way We Were
Bio
Merry-Go-Blog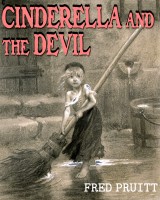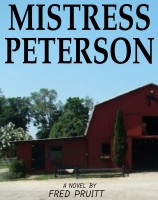 On Sale now!


A multi-volume chronology and reference guide set detailing three years of the Mexican Drug War between 2010 and 2012.

Rantburg.com and borderlandbeat.com correspondent and author Chris Covert presents his first non-fiction work detailing the drug and gang related violence in Mexico.

Chris gives us Mexican press dispatches of drug and gang war violence over three years, presented in a multi volume set intended to chronicle the death, violence and mayhem which has dominated Mexico for six years.
Click here for more information


Meet the Mods
In no particular order...


Steve White
Seafarious
tu3031
badanov
sherry
ryuge
GolfBravoUSMC
Bright Pebbles
trailing wife
Gloria
Fred
Besoeker
Glenmore
Frank G
3dc
Skidmark



Better than the average link...



Rantburg was assembled from recycled algorithms in the United States of America. No trees were destroyed in the production of this weblog. We did hurt some, though. Sorry.
3.236.65.63

Help keep the Burg running! Paypal: