China-Japan-Koreas
Red State
Why China wants Mitt Romney to win.
Posted by: tipper || 10/18/2012 09:37 || Comments || Link || E-Mail|| [6494 views] Top|| File under:
Home Front: WoT
FBI Sting Nets NY Federal Reserve Bomber
Was it Ron Paul who wanted to do away with the Fed?


To those who roll their eyes at the terrorist threat against the United States -- who contend that the authorities have caught only aspirational incompetents -- there's a new one-word answer: Nafis.

That is, Quazi Mohamad Rezwanul Ahsan Nafis, a 21-year-old Bangladeshi man arrested by the FBI and NYPD after he attempted to detonate a 1,000-pound bomb outside the Federal Reserve building downtown.


Police problem. Move along.


Nafis entered the U.S. on a student visa, purportedly to study at Southeast Missouri State University. Quite innocent, he must have seemed. But there is no doubt that he came to "destroy America," as he wrote.

Will anyone rise to accuse the bureau of spying on Muslims or Bangladeshis? Just wait.


Poor, innocent kid mislead by some Romney tool in the FBI.
Posted by: Bobby || 10/18/2012 05:56 || Comments || Link || E-Mail|| [6496 views] Top|| File under:
India-Pakistan
A world without the West
[Dawn] A LITTLE over a week ago, Pak youth activist Malala Yousufzai was shot in the head by the Tehrik-e-Taliban Pakistain. The country, already bearing the burden of daily barbarities, stood stunned.

And then, the world found out -- the Western world with its generalities and reductions, a world intent on insisting that all Pak women are hapless and miserable and all Pak men are brutes. There were paeans to Malala in the New York Times


...which still proudly displays Walter Duranty's Pulitzer prize...


and in the Washington Post.

In Pakistain, this made some squirm, including those genuinely affected by Malala's plight. What is Western, after all, is unequivocally bad. Some made excuses, saying that they didn't agree with the mass outpouring of emotion; others made up conspiracies or pointed fingers.

Paks, especially those of the urban educated middle class, are the most recent conscripts of the anti-Western rampage that was until recent years only a staple of Islamist politics on the Pak far right.

Many would argue they have good reason for joining the ranks. The decade after 9/11 has seen a slow, steady throttle -- leaving Pakistain's technical exports, its doctors, computer engineers, software programmers, without a route to the jobs abroad that sustained their educational aspirations.

The United States, for example, has denied visas to Pak doctors often even those with the highest scores possible on the US medical licence exams. The fate of those bound for Canada, the UK or Australia has not been markedly better.

As those degree-toting individuals, rejected by foreign consulates, will gladly tell you, the skilled Pak worker, the computer scientist from Bloody Karachi


...formerly the capital of Pakistain, now merely its most important port and financial center. It may be the largest city in the world, with a population of 18 million, most of whom hate each other and many of whom are armed and dangerous...


, the doctor from Lahore or the engineer from Quetta is not in demand in the world.

Labels have been indiscriminately, even cruelly, applied to those who never had even the barest sprinkling of terrorist sympathy and spent their lives condemning extremism but who have now been left suddenly with the burden of those whose acts condemn them to global isolation.

Understandably then, if the West rejected Pakistain without logic, so too must they reject the West with an equal irrationality.

The rejected workers are not the backbone of anti-Western sentiment in Pakistain but they add a crucial element to the argument of those with no hope of participation in a globalised world.

With their joining together, the illogicality of isolationism has burgeoned from something on the margins to a national fungus, its tentacles cast into a variety of issues, treating each with an alarming superficiality.

One of these has been the recent debate in parliament and the Supreme Court on the issue of dual nationality and political office. The avowed intent of restrictions on dual nationality is to ensure that only the most loyal, interpreted as those holding only a Pak citizenship, can have the opportunity to serve the country.

However,


a woman is only as old as she admits...


in the tradition of what is illogic, the mechanisms have been shoddy. At the core of the relevant constitutional provision's failure is its blindness to the fact that the wealthiest Paks, each holding more than $2m in foreign bank accounts, can easily purchase in a short time citizenship to a variety of Western nations through investor programmes.

In this way, the dual nationality provision would enable action only for the culprits easiest to catch.

Instead of including in this ambit those hiding their money abroad while merrily being patriotic Paks with a single passport (for the moment) it would penalise those who may have run off with medical degrees, made a few pennies abroad and then returned to Pakistain under the misguided impression that their skills would be welcomed at home.

Because the logic of anti-Western sentiment targets those easiest to catch or those already hated, Pak women have borne an inordinate share of accusing fingers.

Whether they are gang-rape survivors like Mukhtaran Mai or Oscar winners such as Sharmeen Obaid-Chinoy or now activists like Malala Yousufzai their patriotism, achievements and courage are all open to question once they are unfortunate enough to be the subject of global attention.

Those Paks infected by the feverish irrationality of the most superficial anti-Westernism will judge them then not for their bravery, honesty or capacity for aspiring to a vision. Their words will be weighed not for their truth but always against some invisible standard of loyalty, one that crucifies every success and stubbornly demands the correction of centuries of each and every western wrong.

Sitting in the path of convoys for wars they did not start, dealing with debts taken by politicians they do not represent, plagued by poverty and terrorism and unemployment, an energy crisis and a revenue crisis, Paks can certainly claim the position of the world's most disgruntled nation.

Anti-Westernism is a useful panacea in this regard, allowing for vast stores of helpless hatred to be directed somewhere outward at those who have options or escapes.

Arguing for some doses of logic to break this fever of hating the West is much like trying to rehabilitate the most unwilling of addicts. Nevertheless, the distinction may be instructive for those who can take out a moment to consider its implications.

While redemptive for the moment, the all-consuming wish for a West-less world also represents a suspension of ethics and morality. In a Pakistain where acts of bravery and service are judged not on the basis of their own value, it is not religion or ideology that determines whether something is good or bad. What determines the latter is the single, crucial test of whether or not it is tainted by the corrosive, impure influence of the West.
Posted by: Fred || 10/18/2012 00:00 || Comments || Link || E-Mail|| [6473 views] Top|| File under: Govt of Pakistan
They're trying to kill the future
[Dawn] ALMOST four years ago, when Malala Yousufzai first came to public attention as an 11-year-old whose poignant diary entries, contributed to BBC Urdu, offered an invaluable insight into conditions in Pakistain's Swat

...a valley and an administrative district in the Khyber Pakhtunkhwa Province of Pakistain, located 99 mi from Islamabad. It is inhabited mostly by Pashto speakers. The place has gone steadily downhill since the days when Babe Ruth was the Sultan of Swat...
region, the schoolgirl aspired to a career in medicine.

At some point she changed her mind. She decided she wanted to be a politician instead. "This country badly needs sincere leadership," she told Newsweek correspondent Sami Yousafzai last year. How very true.

Any number of Pak leaders have claimed to share the public revulsion occasioned by last week's attempt to kill Malala. Far too many of them have not, however, been able to bring themselves to blame the Taliban for this act of extraordinary barbarity -- notwithstanding the fact that Tehrik-e-Taliban Pakistain (TTP) lost little time in proudly taking responsibility for trying to kill a 14-year-old girl.

A

front man

for that organization declared that the TTP was obliged to eliminate anyone who "leads a campaign against Islam and Sharia" and that Malala's primary crime was her "pioneer role in preaching secularism and so-called enlightened moderation".

Malala has not, by any stretch of the imagination, campaigned against Islam. Her activism has chiefly focused on the right of all children -- especially girls -- to an education.

Yes, everyone knows educated women are the Taliban's bête noire. Everyone also ought to know this mindset militates against all facets of common sense. It can appeal only to those who are keen to perpetuate and reinforce Pakistain's dark ages.

These date back to the Zia ul Haq

...the creepy-looking former dictator of Pakistain. Zia was an Islamic nutball who imposed his nutballery on the rest of the country with the enthusiastic assistance of the nation's religious parties, which are populated by other nutballs. He was appointed Chief of Army Staff in 1976 by Prime Minister Zulfikar Ali Bhutto, whom he hanged when he seized power. His time in office was a period of repression, with hundreds of thousands of political rivals, minorities, and journalists executed or tortured, including senior general officers convicted in coup-d'état plots, who would normally be above the law. As part of his alliance with the religious parties, his government helped run the war against the Soviets in Afghanistan, providing safe havens, American equipiment, Saudi money, and Pak handlers to selected mujaheddin. Zia died along with several of his top generals and admirals and the then United States Ambassador to Pakistain Arnold Lewis Raphel when he was assassinated in a suspicious air crash near Bahawalpur in 1988...
regime's campaign to enshroud and confine Pak women, when the slogan was 'chaddar aur chardiwari'. It was resisted, of course, yet its consequences were alarming. I recall returning to Lahore in 1983 after three years abroad, and being gobsmacked by the fact that hardly any women were to be seen on the streets. (Bloody Karachi


...formerly the capital of Pakistain, now merely its most important port and financial center. It may be the largest city in the world, with a population of 18 million, most of whom hate each other and many of whom are armed and dangerous...


, in contrast, served as a useful reminder that humanity indeed consisted of two sexes.)

Even Zia wasn't quite stupid enough to seek to outlaw education for girls, although many of the Mujahideen he sponsored in Afghanistan, on behalf of the United States, took particular pride in targeting coeducational schools and teachers who taught female students. When the Taliban took over in that country, they immediately took aim at women's already meagre rights.

In her native Swat, Malala's particular beef against the Taliban who held sway in the region for a couple of years was their attacks on girls' schools. One of her diary entries noted that her school had advised girls against wearing their uniforms, for fear of attracting the Taliban's attention. When the girls turned up in colourful attire, they were told that too might not go down well with the self-anointed purveyors of a primitive, misogynist morality.

This was the sort of fascism
...a political system developed in

Italia

symbolized by the Roman fasces -- thin reeds, each flimsy in itself but unbreakable when bound into a bundle. The word is nowadays thrown around by all sorts of people who have no idea what they're talking about...
in the face of which Malala precociously took a stand. She realised the price it could entail. "Sometimes I imagine I'm going along and the Taliban stop me," she has been quoted, in the Guardian, as saying on a television talk show last year. "I take my sandal and hit them on the face and say what you're doing is wrong. Education is our right, don't take it from us.

"There is this quality in me -- I'm ready for all situations. So even if they kill me, I'll first say to them what you're doing is wrong."

The obvious silver lining in the context of last week's events is that Malala survived the Taliban attack -- carried out, tellingly, while she was returning home from school in Mingora -- and it remains possible to hope she will make a full recovery.

Another glimmer of hope has resided in the hardly unreasonable expectation that such a dastardly act, followed by the TTP's outrageous threat to target the courageous child again, would turn public opinion against the Taliban more decisively than before. That has occurred to a certain extent, with condemnation of the attack coming even from organizations previously uncritical or subtly supportive of the TTP.

It hasn't uniformly been unequivocal, but is welcome nonetheless. At the same time there have been efforts to cloud the issue. Bizarrely, in some public displays Malala's photograph has been juxtaposed with that of
Aafia Siddiqui


...American-educated Pak cognitive neuroscientist who was convicted of assault with intent to murder her U.S. interrogators in Afghanistan. In September 2010, she was sentenced to 86 years in jug after a three-ring trial. Siddiqui, using the alias Fahrem or Feriel Shahin, was one of six alleged al-Qaeda members who bought $19 million worth of blood diamonds in Liberia immediately prior to 9-11-01. Since her incarceration Paks have taken her to their heart and periodically erupt into demonstrations, while the government tries to find somebody to swap for her...


. Whatever the latter, now imprisoned in the US, may or may not have done, it requires a fairly perverse leap of the imagination to hint at any parallels.

Perhaps inevitably, the relentless American drone attacks in the

Wazoo

region have been drawn into the discourse. Indignation over the missile strikes has never been a valid excuse for a softened stance on domestic terrorists. There are plenty of grounds for opposing both, while recognising that the latter pose a considerably broader and longer-term threat.

And, since last week, it is possible at least to understand the emotional charge behind an outburst by one of Malala's former teachers, whom Sami Yousafzai quotes recently as saying: "I was a supporter of ... Imran Khan

... aka Taliban Khan, who isn't your heaviest-duty thinker, maybe not even among the top five...
. Now I'm challenging Imran Khan: your march against the drone attacks was wrong! Let the US eliminate the Taliban! They are a burden to our civilisation and all humanity!"

It's not as straightforward as that, unfortunately. The Taliban, their obscurantist allies and their primitive mentality can be eliminated only by Paks. By trying to murder a child who symbolises a brighter tomorrow, the forces of darkness have struck a more-or-less nationwide chord.

Whether it proves to be a watershed moment remains to be seen, but if such a shock to the national psyche fails to kickstart a vigorous fightback -- through ideas, as Malala has been doing, not just weapons -- then it's hard to say what will. Pakistain's future is on life support. If those who would murder it are to be stopped, the time is now.

Posted by: Fred || 10/18/2012 00:00 || Comments || Link || E-Mail|| [6482 views] Top|| File under: al-Qaeda in Pakistan
Who's in the News
30
[untagged]
6
Govt of Pakistan
5
al-Qaeda in Pakistan
3
Taliban
3
Govt of Syria
2
TTP
2
Arab Spring
2
Govt of Iran
1
Fatah
1
Govt of Sudan
1
al-Shabaab
1
Hamas
1
Hezbollah
1
Lashkar e-Taiba
1
Pirates
1
al-Qaeda in Arabia
1
Thai Insurgency
1
al-Qaeda
Bookmark
E-Mail Me
The Classics
The O Club
Rantburg Store
The Bloids
The Never-ending Story
Thugburg
Gulf War I
The Way We Were
Bio
Merry-Go-Blog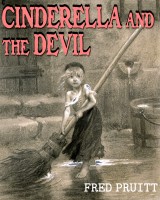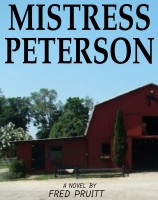 On Sale now!


A multi-volume chronology and reference guide set detailing three years of the Mexican Drug War between 2010 and 2012.

Rantburg.com and borderlandbeat.com correspondent and author Chris Covert presents his first non-fiction work detailing the drug and gang related violence in Mexico.

Chris gives us Mexican press dispatches of drug and gang war violence over three years, presented in a multi volume set intended to chronicle the death, violence and mayhem which has dominated Mexico for six years.
Click here for more information


Meet the Mods
In no particular order...


Steve White
Seafarious
Pappy
lotp
Scooter McGruder
john frum
tu3031
badanov
sherry
ryuge
GolfBravoUSMC
Bright Pebbles
trailing wife
Gloria
Fred
Besoeker
Glenmore
Frank G
3dc
Skidmark
Alaska Paul



Better than the average link...



Rantburg was assembled from recycled algorithms in the United States of America. No trees were destroyed in the production of this weblog. We did hurt some, though. Sorry.
44.197.230.180

Help keep the Burg running! Paypal: