Afghanistan
Blaming our troops
'Friendly' fire attacks have killed dozens of our heroes. The Pentagon's response? Ordering sensitivity training about Islam

by Paul Sperry

Afghan security forces, our supposed allies, are slaughtering American troops. Thirty-three soldiers have been killed by "green on blue" attacks this year alone. The situation is so bad that the training of Afghan forces has been temporarily suspended.

How has the Pentagon responded?

By blaming our troops.

Top officials believe culturally offensive behavior is the motivation behind the killings, so it's stepped up Islamic sensitivity training for our troops.

If you don't want to be shot in the back by your Afghan training partners, the Pentagon advises, don't offend their religious sensibilities. Don't kick your feet up on a table, for instance, and never ask to see a picture of their wives and kids. "There's a percentage [of attacks] which are cultural affronts," Joint Chiefs Chairman Gen. Martin Dempsey said in a recent interview.

No matter how sensitive American soldiers are, Afghans continue to protest the United States.

Dempsey echoes the concerns of Gen. Sher Mohammad Karimi, the Afghan National Army's chief of staff, who earlier this month argued both sides need to do more to "teach" foreign troops Islamic traditions and values to reduce the chance of violent reactions to cultural slights.

"It is our duty to teach this to them. Our indifference about these issues causes the incident," he said.

In the past three years, uniformed Afghans have murdered at least 97 US and NATO troops. The Taliban has taken credit for many of the attacks, but the Pentagon has been reluctant to admit widespread infiltration of the Afghan security forces it's training.

Standing up a national army and police force that can protect the US-sponsored government in Kabul is the linchpin of President Obama's announced 2014 withdrawal strategy. Some 120,000 American and other foreign troops mix closely with 350,000 Afghan security forces. Afghan trainees and guards are co-located on US bases, where they share bathrooms, gyms and mess halls.

To avoid offending them, US commanders are putting troops through intense Muslim sensitivity training. Among other things, they've been ordered to:


Wear surgical gloves whenever handling a copy of the Koran.

Never walk in front of a praying Muslim.

Never show the bottom of boots while sitting or lying across from a Muslim, which in Islam is considered an insult.

Never share photos of wives or daughters.

Never smoke or eat in front of Muslims during the monthlong Ramadan fasting.

Avoid winking, cursing or nose-blowing in the presence of Muslims -- all viewed as insults in Islam.

Avoid exiting the shower without a towel.

Avoid offering and accepting things with the left hand, which in Islam is reserved for bodily hygiene and considered unclean.
Troops who violate the sensitivity rules face severe punishment.

Military officials who have done tours in Afghanistan are outraged that brass would even suggest US troops are partly to blame for their own murders.

"I would like to see a public affairs officer explain to the press where showing the bottom of your shoe to a Muslim or shaking with your left hand was legitimate grounds for murder," growled one US Army official.

They say their Muslim partners would still resent them even if they followed their Islamic protocols to the letter.

"The cultural affronts excuse is a bunch of garbage," a senior US Army intelligence official told me. "The Afghans that know we're doing all this PC cultural sensitivity crap are laughing their asses off at our stupidity."

Explained the intelligence official: "They're killing us because we're 'infidels' occupying Islamic lands. It's what the Koran and every imam over there is telling them, and no amount of cultural sensitivity is going to stop that or change the fact that we're 'infidels.' "

Indeed, a Taliban video released last month revealed uniformed Afghans are itching for a chance to "kill infidels."

"I opened fire on three Americans who were sitting together," a rogue Afghan soldier, identified as Ghazi Mahmood, says while smiling for the camera. "The reason I killed them is because they have occupied our country. They are enemies of our religion."

Internally, the military has acknowledged the larger religious problem. A May 2011 study commissioned by the US Army says "fratricidal" assaults by uniformed Afghans stem in part from Afghan religious attitudes that their American counterparts are "infidel bullies." (The same report says US troops regarded their Afghan training partners as "treacherous and murderous radicals" secretly colluding with the Taliban.)

Further pointing up the absurdity of putting troops through Islamic finishing school: The intelligence official notes that if there are any truly obnoxious cultural offenses, they are committed by Afghan trainees quartered inside our bases.

"They like to stand on our toilets and poop all over them," he said.

Why? They refuse to touch the toilet seats used by the "dirty infidels" they're training and living with.
Posted by: Steve White || 10/01/2012 00:00 || Comments || Link || E-Mail|| [6465 views] Top|| File under:
India-Pakistan
The Forces Of Evil Are Winning
Strategy Page is not sanguine about Pakistan's prospects, though the CIA's UAVs have managed to kill over 500 bad guys over the past three years, and that quantity is its own quality.
Posted by: tipper || 10/01/2012 10:23 || Comments || Link || E-Mail|| [6458 views] Top|| File under:
Behind the drones debate
[Dawn]
DRONES kill civilians. Fewer civilians would probably die if there were less secrecy surrounding drone strikes in Fata. And the US kills people in Fata that it probably wouldn't get away with killing in less remote parts of the world.

There. Now that that's out of the way, there's another obvious truth about drone strikes: they won't end.

Because drones kill

cut-thoat

s. Because there isn't a good alternative to drones for killing

cut-throats

in parts of Fata. And because the US security establishment likes them and the Pak security establishment doesn't loathe them.

And, given what 140,000 troops in Fata can and have done, drones are -- in terms of casualties and damage caused to civilian populations -- on the periphery of the 'what are we doing to our people' debate.

If drones are here to stay, why this endless back and forth, sometimes acerbic, at other times restrained, between Pakistain and the US?

The unofficial official version here is two-pronged. One, public opinion in Pakistain proper is against drones and that makes it problematic for the state to endorse them. Two, the Americans refuse to share drone technology or keep Pakistain sufficiently in the loop on strikes any longer.

But everything we know about drone strikes and what goes on behind the scenes comes from official sources.

If drones are unpopular with the Pak public because they are seen as a violation of Pak

illusory sovereignty

by the arrogant and imperialist Americans, why don't Pak and American officials collude to claim the strikes are jointly conducted and a necessary part of Pakistain's fight against militancy?

After all, if the Pak state could lie to its public that it opposed the strikes when there was in fact cooperation with the US in the early years of the programme, why can't it now lie about there being cooperation on drone strikes when there may in fact not be any cooperation?

Given a choice between humiliating Pakistain by contradicting an official account here and endorsing that official account to ensure uninterrupted drone strikes, the CIA would probably live with the latter. A deal, then, surely could be struck.

So the force of public opinion must be a fig leaf.

Has Pakistain, then, calculated that drones are invaluable technology and a toy that we absolutely must have for our security needs?

Useful as they are, there's nothing to suggest that the defence of Pakistain's borders or its internal security will turn on how quickly and how many drones we acquire. So that's the other fig leaf gone.

So why do we argue over drones with the Americans so much?

The answer, predictably, is only whispered, and has little to do with drones directly.

The drones tussle is part of a bigger, much more threatening problem as far the army here is concerned.


Starting a couple of years ago, Pakistain was flooded with foreign intelligence and undercover operatives. The Americans claimed it was to track down Al Qaeda, to find Osama, and to learn more about and take out groups intent on an international jihad far beyond the Af-Pak theatre.

In Fata, as cooperation with Pakistain on drone strikes dwindled, the Americans developed their own network of informants.

While much has been made about drone strikes increasing in frequency because of so-called 'signature' or 'pattern of life' strikes based on visual evidence from up above, few doubt that it has also been possible because of the substantially ramped up network of informants the Americans now have in Fata.

So everywhere the army and its intelligence counterparts looked, foreign operatives kept popping up on Pak soil. The alarm bells started ringing.

To the extent that a covert foreign presence on domestic soil is resented by any country, the army's agitation made sense. While everyone plays the game of planting agents on foreign soil, it is also a question of degree: the army believed that a red line had been crossed by the Americans.

But the troublesome presence is not just about numbers; it is also about perceptions. And both in the short and the long term, the army believes the American presence inside Pakistain is about malign intentions.

In the tenacity of the TTP, the security establishment sees a foreign hand. Where does the TTP get the vast funds that they seem to command, hardliners here wonder.


Taliban opium. Everyone knows that -- it's even named after them. And the kidnapping ransoms and such, because they aren't nice people, for all that they call themselves students.

Why are some targets selected, like the Kamra and Mehran airbases, they ask.


The answers are easily proffered: the Americans want to hurt the army, to punish them for defiance on Afghanistan, to keep them tied down and on the defensive. A weak army means a weak Pakistain and a weak Pakistain suits American interests, according to this theory.

Then there's the nukes. A vast network of American operatives on Pak soil ostensibly going after Al Qaeda and other

cut-throats

can easily be turned against Pakistain's nuclear assets -- and there's no shortage of evidence that the security of Pakistain's nuclear assets, if not their existence, continues to occupy the minds of American policymakers.

Beyond that, there are the strategic worries. What kind of future for this region are the Americans trying to craft? Whatever it is, according to hardliners, it is clearly anti-Pakistain.


So the army wants the American network uprooted and its operatives out, out, out of Pakistain. That's why we push so hard on drones. We don't really want drones for ourselves and we don't want to convince ordinary Paks of their efficacy.

What the army does want is to clamp down on American networks developed here, of which drones are but one, public part.

And it wants to clamp down on the networks because it fundamentally mistrusts American intentions in Pakistain.

So drones aren't the challenge; they aren't even a symptom. But neither will the argument over drones taper off anytime soon.

Because the argument is really over clandestine networks and intentions, and that debate isn't going anywhere anytime soon.

Posted by: Fred || 10/01/2012 00:00 || Comments || Link || E-Mail|| [6458 views] Top|| File under: Govt of Pakistan
Defamation of religions
[Dawn] THE recent tragic events surrounding the profane and provocative video insulting Islam's Prophet (

(PTUI!)

) have again revived tensions between the Islamic world and America and revealed the wide cultural and political gulf between them.


Sharia or no sharia: that is the question.

This gulf was evident from the statement made at the UN General Assembly by the US president on Sept 25 and the response the next day from the presidents of Egypt, Yemen, Pakistain and Iran.


President B.O.

argued for absolute freedom of expression, asserting that he defended this right even for those who criticised him. He described the video as "disgusting" but condemned the violent reactions to it in the

Moslem

world especially the murder of the US ambassador in Libya. Obama opined that restraints on freedom of expression result in repression, particularly against minorities.


And so they do. Whither the Jews of the Land of the Pure? Not to mention the Christians, the Hindus, the Ahmaddis, the Hazeris...

Rejecting these premises, President Morsi said: "Egypt respects freedom of expression ... that is not used to incite hatred against anyone. ...Insults against the Prophet of Islam ... are not acceptable. We will not allow anyone to do this by word or deed."
President Zardari expressed "strongest condemnation for acts of incitement of hate against the faith of billions of

Moslem

s ... and our beloved Prophet Muhammad (

(PTUI!)

)". He called for criminalising such insults against religions.
In fact, 12 years ago, Pakistain, as chair of the Islamic (OIC) Group on human rights


...which are often intentionally defined so widely as to be meaningless...


in Geneva, proposed a resolution in the Human Rights Commission entitled 'Defamation of Islam'. It called for adoption of laws to prohibit insults against Islam and other religions and beliefs, just as denial of the Holocaust had been criminalised by several European countries.


'Twere better handled with derisive laughter, but in Europe they prefer making good manners a matter of law, for some reason.

In negotiations with the West, the proposal's title was amended to 'Defamation of Religions'. It was adopted by a comfortable majority despite abstentions by several Western countries including the US.

As for almost all

Moslem

causes, this forceful move against insults to Islam suffered a severe setback because of the 9/11 attacks and the launch of the 'war on terror' whose targets were Al Qaeda, the Taliban and, soon, almost all

bad boy

Moslem

groups.


And what a puzzle that is, to be sure.

Nevertheless, Pakistain, which still holds the OIC leadership in Geneva, has persisted in annually proposing and securing adoption of the resolution on Defamation of Religions in the Human Rights Council.

Three years ago, the US initiated a determined diplomatic campaign to prevent the adoption of this annual resolution.


Credit where due, President Obama.

.Its principal argument, apart from freedom of expression, was that religions cannot be defamed in legal terms. Under US pressure, support for the OIC resolution began to dwindle over the past few years -- even within the OIC group. In 2010, Pakistain had to work overtime in Geneva to ensure a simple majority. Following the latest provocations -- the US video and the French cartoons -- support for the effort to criminalise 'defamation' of religions may secure renewed and wider support in the UN.


Or it may evaporate, in light of the evidence. Let us hope for the latter.

To fast-track the process, the proposal to criminalise insults against Islam and other religions could be submitted for a legally binding decision by the UN Security Council. Pakistain is currently a non-permanent member of the Council. And, the Security Council has jurisdiction since, as President Zardari pointed out, such religious provocations "destroy the peace" and "endanger world security by misusing freedom of expression".


"Nice world ya got there. Be a shame if sumthin' happened to it."

Although such a proposal may be vetoed by the Western permanent members in the Security Council,
it will serve to underline the serious intent of the

Moslem

world and can generate some restraints in the West against anti-Islamic provocations.

Obviously, while seeking this objective,

Moslem

governments will need to ensure an equal degree of probity and respect towards other religions and beliefs within their own societies.


And then his lips fell off.

Pakistain and several other

Moslem

countries have laws prohibiting incitement to religious hatred. Thus, the growing incidents of religious and sectarian discrimination and violence in

Moslem

countries, especially in Pakistain, are not only un-Islamic, they are also illegal. The destruction of one's own property and lives in response to alien insults is also pretty senseless. Such acts reinforce the portrayal of

Moslem

s as innately violent.


Why yes, they do. How terribly clever of you to notice.

And, they erode the credibility of the case for criminalising the insults to Islam in non-

Moslem

countries.

It is depressing also that the US and its Western friends fail to understand or admit the root causes of

Moslem

anger.


We understand. We just don't care.

This is the consequence of the history of American policies which most

Moslem

s find offensive: its pro-Israel positions in the Middle East, Mossadeq's ouster, the blind eye to

Kashmire

, military interventions in Iraq and Afghanistan, post-9/11 discrimination against

Moslem

s. This is self-evident to common people in the

Moslem

world; but it is not accepted by American policymakers and not understood by the general public.


And the defeats at the gates of Vienna, the expulsion from Spain, the Crusades, U.S. Marines doing their thing from the Halls of Montezuma to the shores of Tripoli... Do get over yourselves. And remember: insh'Allah. This is as God wills it.

Nor is there a willingness in Washington to admit past mistakes and rectify and rebalance failed policies. Obama's weak effort in Cairo to appear even-handed towards the Paleostinians was slapped down by Netanyahu, displaying Israel's deep political influence in the US. There has been no US apology for the invasion of Iraq on false pretences; nor for Abu Ghraib or Guantanamo, and no change in continuing to fight the futile war in Afghanistan which has also destabilised and alienated Pakistain.


Poor, precious darlings. How they suffer!

It is in these circumstances that the narrative of Islamic Islamic fascisti still has resonance in

Moslem

countries and the popularity of those who confront the US is rising.


One daisy cutter each for Islamabad, Mecca, Medina, and Qom. We'll save the nukes to use if they don't understand the warning.

The reaction in Washington to the killing of its ambassador in Libya and the violence in Cairo seemed to indicate a blithe belief that its "support" to the democracy movements in the Arab Spring would be sufficient to win it the goodwill and compliance of the new, democratically elected governments. What it did not recognise perhaps is that these elected governments closely reflect the composition, culture and sentiments of the majority of their peoples. They are thus religiously conservative, nationalist and, so far, psychologically independent of US power.
Under the circumstances, no one can discount the future spiral of fresh tensions between the West and the

Moslem

world. Unless conscious preventive measures are adopted, there could be new provocations in the West and further violent reactions in the Islamic countries.


There will, indeed, since the mere existence of an independent West not subjugated to Sharia is a provocation.

What is slightly heartening is that both the recent anti-Islam insults in the US and

La Belle France

and the violent reactions to these in Egypt, Libya, Tunisia, Pakistain and elsewhere were the work of fringe groups, not mainstream political parties. If governments on both sides of the cultural and political divide can adopt responsible policies to contain provocations and violent reactions on religious issues, a serious dialogue could be undertaken on how best to bridge the deep divide between Islam and the West and address the root causes of today's 'clash of cultures'.


How about this: on our side some will continue to be irreverently provocative, and on your side you learn to live with it. The alternative will in the end involve lots of rubble bouncing on your side of the line, as Barack Hussein Obama has at best only four more years.
Posted by: Fred || 10/01/2012 00:00 || Comments || Link || E-Mail|| [6464 views] Top|| File under: Govt of Pakistan
Who's in the News
20
[untagged]
7
al-Shabaab
6
Govt of Pakistan
3
Jamaat-e-Islami
2
Govt of Syria
2
Taliban
1
al-Qaeda
1
Hamas
1
Lashkar-e-Islami
1
al-Qaeda in Iraq
1
Thai Insurgency
1
Boko Haram
1
Govt of Iran
Bookmark
E-Mail Me
The Classics
The O Club
Rantburg Store
The Bloids
The Never-ending Story
Thugburg
Gulf War I
The Way We Were
Bio
Merry-Go-Blog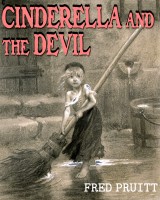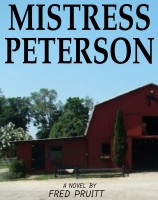 On Sale now!


A multi-volume chronology and reference guide set detailing three years of the Mexican Drug War between 2010 and 2012.

Rantburg.com and borderlandbeat.com correspondent and author Chris Covert presents his first non-fiction work detailing the drug and gang related violence in Mexico.

Chris gives us Mexican press dispatches of drug and gang war violence over three years, presented in a multi volume set intended to chronicle the death, violence and mayhem which has dominated Mexico for six years.
Click here for more information


Meet the Mods
In no particular order...


Steve White
Seafarious
Pappy
lotp
Scooter McGruder
john frum
tu3031
badanov
sherry
ryuge
GolfBravoUSMC
Bright Pebbles
trailing wife
Gloria
Fred
Besoeker
Glenmore
Frank G
3dc
Skidmark
Alaska Paul



Better than the average link...



Rantburg was assembled from recycled algorithms in the United States of America. No trees were destroyed in the production of this weblog. We did hurt some, though. Sorry.
3.215.79.116

Help keep the Burg running! Paypal: