Economy
Spengler on "everybody knows"
America is the land of opportunity, and never before the great housing bubble has a Ponzi scheme drawn such a wide base of support and benefited so many people. This was the most democratic scam in history, and if you got in on the first half of it, you're still better off. The big losers were not homeowners, but the bankers. A quick look at the numbers shows how misinformed are the protesters running around Wall Street. Instead of picketing the bankers, they should pair off and picket each other. I ran through the numbers recently in an Asia Times Online essay. Here's the story of the People's Ponzi scheme in a nutshell:
Posted by: g(r)omgoru || 10/10/2011 16:22 || Comments || Link || E-Mail|| [6487 views] Top|| File under:
India-Pakistan
Behind Pakistan's 'Haqqani problem'
The planned committee that will ensure that the APC [All Party Conference] statement is acted upon will have a tough time bringing the Haqqanis under control because in this instance the tail is wagging the dog


Long, but worth it. This Friday Times journalist actually earns his job title -- he is what Dawn editorialists wish they were.

During the APC against America on 29 September 2011 in Islamabad, Maulana Samiul Haq said that the Haqqani network was 'indigenous to Pakistain'. How could he say that except on the basis of the fact that both the founder of the Network, Jalaluddin Haqqani and his son the current commander Siraj, are graduates of his Madrassa Haqqania in Akora Khattak, Nowshehra, near

Beautiful Downtown Peshawar

?

There are other efforts afoot to own the Network. Reference is made to the 1980s and the US-backed jihad against the Soviet Union when Jalaluddin Haqqani began camping in North

Wazoo

while serving one of the seven Afghan militias headquartered in Peshawar. Such claims in favour of Haqqani Network's 'indigenisation' in Pakistain ring hollow. The truth is that the Haqqanis are in control of the Afghan provinces of Khost, Paktia, Paktika
Continued on Page 49
Posted by: trailing wife || 10/10/2011 00:00 || Comments || Link || E-Mail|| [6459 views] Top|| File under:
Lost souls
[Dawn] The debate over what constitutes 'Pakistain ideology' is an old one. Today, more than 60 years after the creation of Pakistain, this debate is an still on-going battle. Even though in the last 30 years the rightists have managed to gradually push the liberal narrative of Pakistain ideology on to the sidelines, it is yet to completely overwhelm it.

But it was not exactly the scholarly superiority of the rightist narrative that got itself imbedded in the school curriculums and in the media. It just got lucky when, to preempt and address rightist opposition, Z A Bhutto's left-liberal regime (1972-77) made certain pragmatic moves that badly backfired. He ambitiously attempted to infuse certain aspects of the rightists' national narratives in his government's largely leftist, liberal agenda and appeal.

This move saw him unwittingly create the space that mainstream Islamists were searching for -- a space they then used to not only shake up the Bhutto regime through a movement (1977) but also pave the way for a reactionary military coup and dictatorship (Ziaul Haq). Interestingly, the term 'Pakistain ideology' was not even part of Pakistain's ideological discourse until the mid-1960s.

Its emergence can be traced to one of the most fascinating debates that took place between the Islamists, mainly the Jamat-i-Islami (JI) and the country's then burgeoning leftist intelligentsia. It took place between 1967 and 1969 during the students and workers movement against the Ayub Khan dictatorship. Though the JI was staunchly against the secular Ayub regime, it began pulling itself back from the movement when the protests began being dominated by the left in the shape of Marxist student organizations (NSF), progressive Sindhi, Baloch, Pashtun and Bengali autonomists (Sindh United Front, National Awami Party and Awami League), and the emergent Pakistain People's Party (PPP).

Shaken by the autonomists' rejection of a '
Punjab-driven' West Pakistain's claim to power and by the students' and the PPP's socialist overtones, JI chief and scholar Syed Abul Ala Maududi, formulated the scholarly/propagandist foundations of what he called the 'Pakistain ideology.' In his writings of that period, he revised Pakistain's nationalistic raison d'etre claiming that Pakistain did not come into being as a nation state (for a

Mohammedan

majority) but as an 'ideological state' (i.e. 'Islamic state').

The JI enthusiastically published Maududi's new thesis along with his earlier writings but omitted republishing the essays he had written before Pakistain's creation in which he had lambasted Pakistain as being 'Na-Pakistain' (Land of the Impure), because it was being conceived by a 'flawed

Mohammedan

' (Jinnah).

Famous progressive writer, Safdar Mir, was the first to notice the omission. In a series of articles he wrote for the popular pro-PPP literary journal, Nusrat, he sardonically lay into Maududi's claims by reproducing the inflammable contents of Maududi's missing essays. Mir's rebuttal was hailed as a victory of progressive forces at the time, but Maududi's thesis were still carried forward by pro-JI men like the lawyer, A K. Brohi (who was part of the Ayub regime) and novelist Naseem Hijazi, both of whom severely attacked the time's dominating leftist forces for being 'anti-Islam/ Pakistain.'

Maududi's thesis was blown away by the triumph of leftist/ secular parties in the 1970 elections. However,


the difference between stupidity and genius is that genius has its limits...


a decade later, the same thesis, rejected by the electorate in 1970, was regenerated with a vengeance by the Ziaul Haq dictatorship in the 1980s.
In fact the thesis actually began informing state policy.

So that which for the last 30 years has continued to be proudly paraded in speeches, schools and the media as 'Pakistain ideology' -- i.e. the claim that Pakistain was conceived as a theocratic state and a 'bastion of Islam' -- was not exactly Jinnah's vision, but rather a sudden 1960s intellectual concoction of the JI and its friends in the civil-military establishment.

During the same aggressive debate that took place between the progressive intelligentsia and Islamist ideologues in the late 1960s, the question of 'Pak culture' had also propped up. The progressives were represented by Faiz Ahmed Faiz. In 1969 he wrote a detailed report in which he explained Pak culture as being a combination of cultures that included those of the various Islamic sects in the country, the cultures of the land's various ethnicities, elements of western culture and distinct cultures of various minority groups residing in Pakistain. To him Pakistain's culture was naturally pluralistic.

The rightists disagreed. They accused the report of being 'a Trojan horse through which the leftists were trying to storm the fortress of Islam (sic).' They insisted Pakistain had an 'Islamic culture', suggesting that cultural practices like dance, music, painting and drama and concepts like diversity and pluralism were the 'leftists' weapons' to cow down Pakistain's 'Islamic society'.

Faiz responded by saying Islam is universal and cannot be associated with a single nation. He said Pakistain has its own culture that has many aspects, one of which was Islam. 'We do not have a monopoly on Islam,' he concluded. Though much of Faiz's report continued to be discussed during the Z. A. Bhutto regime, its findings and suggestions became taboo history once the Bhutto regime was toppled in a reactionary coup in 1977.

In Ziaul Haq, the rightist ideologues finally found a man willing to transform the rightists' narratives of Pak culture and ideology into state policy, something that gradually has become part of what is now considered conventional mainstream thought.
Posted by: Fred || 10/10/2011 00:00 || Comments || Link || E-Mail|| [6461 views] Top|| File under: Govt of Pakistan
Bid for UNSC seat
[Dawn] EVEN as the latest crises in relations with the US and Afghanistan preoccupy Pakistain's policymakers, a scheduled event at the current UN General Assembly, with significant portents for the country's national interests and international image, deserves their full attention -- the election to a two-year Asian seat on the UN Security Council.

Membership of the Security Council -- even for the two-year non-permanent seat -- has several advantages: a voice at the 'top table'; influence over decisions on important current security issues and political developments; and, of course, the enhanced ability to promote a country's own national interests. Indeed, for Pakistain it would be crucial advantage to have a direct role in the Security Council during the next two years on Afghanistan, counterterrorism and non-proliferation, all issues that are on the Council's 'active' agenda.

Pakistain is seeking election to the Council after a gap of nine years, a cycle which Pakistain has observed since the 1960s. In 2002, when it was last elected for the 2003-2004 term, Pakistain had secured the endorsement of the Asian Group as the sole regional candidate. This time around, Pakistain initially faced Fiji as the rival Asian candidate. Some months ago, as a friendly gesture, Fiji agreed to defer its bid and endorsed Pakistain's candidature.

However,


there's no worse danger than telling a mother her baby is ugly...


Kyrgyzstan has thrown its hat in the ring and, despite minimal chances of success, has remained adamant that it will stay in the contest to the bitter end. Reportedly, high-level approaches from Pakistain have been spurned so far by the Kyrgyz leadership.

The UN's smaller member states, including micro-states, have the right to serve on the Council. Some small states, notably Singapore, Qatar and Costa Rica in recent years, have made singular contributions as members of the Security Council.

However,


a person who gets all wrapped up in himself makes a mighty small package...


in several other cases, smaller states -- whose priorities are mainly economic and social -- have refrained from pressing for Council membership, particularly when their national capacity to cover the onerous agenda of the Council is clearly limited.

It was generally expected that such factors would eventually persuade Kyrgyzstan to relent, especially since Pakistain has prominent interests to preserve and promote within the Security Council. The Kyrgyz refusal to consider a compromise has surprised many observers at the UN. It is openly conjectured that the Kyrgyz persistence is the outcome of mischief promoted by one or more of Pakistain's adversaries. The question is: who is behind this mischief?

Through a vigorous campaign at the UN and in capitals, Pakistain has reportedly garnered wide support for its candidature.

However,


you can observe a lot just by watching...


elections held through a secret ballot -- as this election will be -- are notoriously unpredictable. At times, commitments, verbal or written, fail to be honoured.

For example, when Pakistain triumphed over India in the 1976 elections to the Security Council, India's then permanent representative, Rikki Jaipal, confided ruefully that he had received written commitments from well over a two-third majority of the General Assembly membership required for election. But India's policies of the time -- its 1971 military intervention to dismember Pakistain, absorption of Sikkim and the 1974 'peaceful nuclear

kaboom

' -- had created disenchantment within the international community and played in Pakistain's favour in the election. Indeed, these considerations were factored into the calculation that led prime minister Zulfiqar Ali Bhutto to decide to challenge India's bid for the Security Council seat that year.

Pakistain's leadership should not expect that the forthcoming election will be immune from the events that bedevil Pakistain's external relations at this time. Among the major powers, China will firmly support Pakistain, and there is every indication that Russia will also do so.

Despite periodic protestations of regional solidarity, Pakistain has never been able to count on India's support. Indeed, it must count on India's overt or covert opposition. New Delhi may be able also to sway some within its circle of close friends to refrain from supporting Pakistain. But, India-Pakistain rivalry is taken for granted at the UN and will not swing many votes.

Other South Asians have reportedly promised support, as indeed have most of the Central Asian neighbours of Kyrgyzstan.

At the UN, most astute observers are convinced that the Kyrgyz bid has been encouraged, if not inspired, by the US. It is reasoned that the US does not want Pakistain to have a seat on the Security Council during the critical endgame in Afghanistan or to provide it a platform to raise difficult issues such as the US drone attacks on Pakistain's territory.

Unlike India, the US has the influence to significantly complicate Pakistain's bid for the Security Council seat. Some years ago, Africa's endorsed candidate, Sudan, was defeated by the last-minute US-sponsored candidature of Mauritius. In UN elections, the US and UK policy is not to declare their position on other countries' candidatures (even though they expect other countries to assure them of support when they contest any post). Thus, Pakistain has not obtained an assurance of support from the Washington. According to one rumour, when asked what would it take for the US to declare its support for Pakistain's candidature, a US diplomat responded, "an attack on the Haqqani network".

Obviously, Kyrgyzstan cannot defeat Pakistain since it cannot secure a two-thirds majority of 128 votes in the General Assembly. But, if its candidature is, indeed, being propped up by the US, it is possible that Pakistain could be denied a two-thirds majority. In previous elections, if an impasse has not been overcome after several ballots, the compromise solution has been either to split the term between the competing candidates or to choose a third, mutually acceptable candidate from the region . Either scenario would be a major humiliation for Pakistain. The Pakistain government needs to exert all possible efforts -- even at this eleventh hour -- to avoid such an outcome.

The best solution would be to persuade Kyrgyzstan to step out of the contest. To this end, it would be worthwhile approaching the Kyrgyz leadership, including through the dispatch of a high-level envoy to work out an accommodation that offers appropriate incentives to Kyrgyzstan.

Second, a final effort should be made to secure an open assurance of support from the US. Without this, Islamabad would be justified in suspecting the strategic content of US policies, especially on regional issues involving Pakistain's vital national interests. If Pakistain does encounter difficulties in the forthcoming electoral contest, it would have inevitable negative consequences for the already troubled Pakistain-US relationship.

Third, a final round of high-level approaches need to be made in the capitals of those member states which have yet to offer formal support for Pakistain's candidature. Pakistain should be prepared for trade-offs and bargains. But it should be conveyed also that the position of the concerned states will have an impact on Pakistain's bilateral relations with them.

Lastly, in these final days, the scope, level and vigour of the lobbying campaign at the General Assembly must be intensified.

The Foreign Office should deploy additional diplomats with UN experience with the General Assembly delegation to ensure the optimum number of votes for Pakistain on election day. It would also be appropriate for the Pakistain foreign minister to be personally present at the General Assembly to garner maximum support and highlight the importance which the Pakistain's government attaches to the election.

The writer is a former ambassador of Pakistain to the UN in New York & Geneva.
Continued on Page 49
Posted by: Fred || 10/10/2011 19:27 || Comments || Link || E-Mail|| [6468 views] Top|| File under: Govt of Pakistan
Killing the messengers
[Dawn] WE Paks are determined never to learn from history. Our leaders deem ignorance to be bliss and choose to pay no attention to what the world thinks of them or of our country.

Pakistain is more isolated internationally than at any time since 1971. That year, for those of us who care to remember, the country lost its erstwhile eastern wing after a civil war and a humiliating military defeat.

Any other nation would teach its young the lessons of its greatest tragedy in the hope of avoiding it. We, on the other hand, are insistent upon re-enacting every mistake we made then as if to prove Einstein's definition of insanity. "Insanity," said the great scientist, is "doing the same thing over and over again and expecting different results."

The 1971 crisis comprised several parts. Pakistain's politicians were more concerned with parcelling out bits and pieces of political power, making petty arguments in the process, instead of realising that the country's integrity was at stake.

The military formulated a 'strategy' that was based on flawed assumptions and could not be sustained in the battlefield. The religious parties went on a rampage, calling and killing anyone who disagreed with them in East Bengal a 'Hindu agent'.

The Pak media created a false reality. Everything reported internationally was described as part of an international, anti-Islam conspiracy. We were shown as winning on every front even as we were being defeated everywhere. Jingoism was equated with nationalism.

Logic and reason dictated that the West Pak military negotiate with, and accept, those voted in with an overwhelming majority by the people of East Bengal. Instead, it was decided that the matter will be resolved with force of arms, without regard to the logistical difficulties of subduing a rebellious population separated by 1,000 miles of enemy territory.

Only one man within the government recognised the futility of the military operation in East Bengal and, after failing to convince his peers and superiors of their folly, sat quietly through the crisis after resigning as commander of Pak forces in the eastern wing.

The erudite aristocrat, Lt Gen Sahibzada Yaqub Khan, later became our ambassador to Washington D.C. and longest-serving foreign minister. But his elevation became possible only after ignoring his advice resulted in the mad events of the fateful year, 1971.

By December 1971, walls in

Bloody Karachi

were painted with graffiti declaring 'Crush India', with similar stickers decorating every motor vehicle. No discussion was possible about military balance or global alliances. Songs like Jang khed nayee hondi zananian di ('War is not a game for women' -- a reference to Indian prime minister Indira Gandhi) were broadcast.


On Dec 16, Lt Gen A.A.K. Niazi signed the instrument of surrender that turned 90,000 Paks into prisoners of war and gave Lt Gen Jagjit Singh Aurora control of the territory now called Bangladesh. But this newspaper of record's issue of Dec 17 still proclaimed in a banner headline, 'War till Victory'.

Other headlines on the front page that day reminded the nation, 'Pakistain promised continued support by China' and the existence of a government of national unity comprising civilian politicians from different political parties. There was even a quarter page advertisement with the word 'JEHAD' in large letters. Totally missing was any acknowledgment of defeat or failure or analysis of what really happened.

Forty years later, the nation is in a similar frenzy. This time, 'Crush India' has been replaced by 'Crush America' and anchorpersons on our many television channels are shouting inanities and talking confidently about teaching the world's sole superpower a lesson.

China is still being touted as the hidden ace up our sleeve. Jihad is now a multi-billion rupee enterprise involving groups that kill Paks more than foreigners but still have a claim on our support as strategic assets in dealing with our perceived external threats.

Can anyone dare in this environment to point out our weaknesses, the possibility of strategic isolation and the prospect of economic disaster that awaits us?

There is no general like Sahibzada Yaqub Khan to at least record dissent with the nation's madness. Our self-made and well-read man in Washington, Husain Haqqani, probably comes closest. Recently described as "the hardest working man in Washington D.C." in a column by Jeffrey Goldberg of The Atlantic, the ambassador has washed off any sins of his past by gaining recognition for being internationally well-connected and acutely aware of international affairs.

As Americans voice anger over Pakistain's pursuit of strategic depth in Afghanistan with the help of throat-slitting ruffians like the Haqqani network, Ambassador Haqqani continues to quietly persuade Americans to be patient with Pakistain and to plead with Paks to understand the global power equation. But at home he is reviled frequently for not joining the 'Crush America' ghairat brigade.

TV anchors and newspaper owners who want to demonstrate Pakistain's strength to the Americans would prefer an ambassador in Washington who denounced his hosts rather than an envoy who can win over hearts. As in 1971, the mood of the nation is not to hear what threats lurk in its near future.

The nation should only be reminded of how China is its all-weather friend and the unity of our people will somehow suffice to make the Americans roll over and play dead.

In our universe, Pakistain is in the middle of a party celebrating its greatness and no one wants a messenger of bad news to interrupt the self-glorification. But in the real world, we can kill as many messengers as we like, the message that Pakistain is in big trouble is unlikely to go away.
Posted by: Fred || 10/10/2011 00:00 || Comments || Link || E-Mail|| [6460 views] Top|| File under: Govt of Pakistan
Who's in the News
31
[untagged]
8
Govt of Pakistan
4
Govt of Syria
2
TTP
1
Govt of Iran
1
Govt of Sudan
1
Global Jihad
1
Hezbollah
1
Jamaat-e-Islami
1
Abu Sayyaf
Bookmark
E-Mail Me
The Classics
The O Club
Rantburg Store
The Bloids
The Never-ending Story
Thugburg
Gulf War I
The Way We Were
Bio
Merry-Go-Blog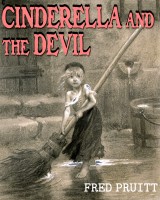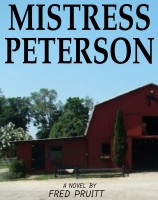 On Sale now!


A multi-volume chronology and reference guide set detailing three years of the Mexican Drug War between 2010 and 2012.

Rantburg.com and borderlandbeat.com correspondent and author Chris Covert presents his first non-fiction work detailing the drug and gang related violence in Mexico.

Chris gives us Mexican press dispatches of drug and gang war violence over three years, presented in a multi volume set intended to chronicle the death, violence and mayhem which has dominated Mexico for six years.
Click here for more information


Meet the Mods
In no particular order...


Steve White
Seafarious
Pappy
lotp
Scooter McGruder
john frum
tu3031
badanov
sherry
ryuge
GolfBravoUSMC
Bright Pebbles
trailing wife
Gloria
Fred
Besoeker
Glenmore
Frank G
3dc
Skidmark
Alaska Paul



Better than the average link...



Rantburg was assembled from recycled algorithms in the United States of America. No trees were destroyed in the production of this weblog. We did hurt some, though. Sorry.
54.92.164.9

Help keep the Burg running! Paypal: