Bangladesh
Shibir grows under teacher-admin care
[Bangla Daily Star] Islami Chhatra Shibir has been perpetrating a reign of terror on Rajshahi University campus for over two decades with the backup from university administration and pro-Jamaat teachers.

Their terror activities cannot be controlled at present as some teachers loyal to Jamaat-e-Islami have been in the administration posing as Awami League loyalists, a few RU teachers told The Daily Star.

Shibir, the student wing of Jamaat, has been able to carry out criminal activities and get away with it since the pro-Jamaat teachers have tactfully recruited their men in the RU administration as teachers, officials, proctors and even the vice-chancellor, they said.

Another source said even an intelligence agency has worked in favour of Jamaat-Shibir during the recruitment of VC, Pro-VC, proctors and other top officials by giving positive reports to the government on teachers who have good links with Jamaat or work as "secret agents" of that party.

The source alleged that present Vice-Chancellor Prof Abdus Sobhan and his close ally Assistant Proctor Mustak Ahmed both have good relations with Jamaat teachers and are secretly working in favour of Shibir men.

This administration, which includes the VC, the proctorial body and pro-Jamaat teachers, always works for Shibir men, a teacher of the university said, wishing anonymity.

Only the administration of former VC Abdul Khaleque could control Shibir with a strong hand, but others have actually worked to help the student body establish its supremacy on the campus during the tenures of both Awami League and BNP, the teacher said.

Proctor Chowdhury Muhammad Zakaria comes from a family with BNP background and Assistant Proctor Mustak Ahmed comes from a family with Jamaat background while Students' Adviser Golam Sabbir Sattar Tapu took part in an election at the university from pro-Jamaat panel, an RU teacher said.

"Except for the pro-VC, all key position holders are loyal to Jamaat, so, why will they control the cadre-based politics of Shibir?" he said.

When contacted, the RU VC did not agree to speak to The Daily Star.

Tapu claimed that he contested the RU Syndicate election from the group of Quader Bhuiyan. "Chowdhury Muhammad Zakaria was also in that group along with other progressive teachers. But I left the group when it went political," Tapu told The Daily Star.

Proctor Chowdhury Zakaria told The Daily Star that none of his family members except a maternal uncle, who died, is involved in BNP politics. "My family has a number of Awami League leaders also. Why don't you write about it?" he said.

When contacted, Assistant Proctor Mustak Ahmed said, "It would be very difficult to find someone in my family who is involved with Jamaat-Shibir. None of my brothers and sisters and my father are involved with Jamaat-Shibir."

According to the university administration sources, there are around 1,100 teachers at RU of whom around 325 belong to the progressive parties, 300 are loyal to BNP and 400 to Jamaat.

To maintain its supremacy on the campus, Shibir keeps pressuring the university people by issuing threats directly and indirectly, sources said.

Around 60 incidents of clashes among the student wings of different political parties have taken place on RU campus since 1971, which left 28 people killed and over 2,100 injured, sources in the RU administration said.

The university remained closed for over 600 days because of the clashes.

Shibir has been involved in most of the clashes since 1980s after it started its activities on the campus in 1980. Towards the end of the '80s, left -leaning student wings including Chhatra Moitree became weak organisationally, which helped Shibir establish its supremacy.

In the latest incident on Tuesday, Shibir men hacked to death Faruk Hossain, an activist of Bangladesh Chhatra League, in Shah Mokhdum Hall. Around 100 people were injured in the overnight clashes between the activists of BCL and Shibir following the death.

Sources said Shibir killed Faruk as a revenge for the killing of RU unit Shibir general secretary Sharifuzzaman Nomani on March 13 last year.

A leader of the RU Officers' Association said, "Shibir men used to build a relatives base through marriage in the university area. Later, they started storing arms and sharp weapons in the houses of their new relatives and used to stage showdowns on the campus."

Shibir collects tolls from students and businessmen in the name of various programmes and publications to run its cadre-based politics.

"We are forced to buy their publications, no matter we support it or not," an RU student said.

"Shibir generally targets the poor students of the university and tactfully involves them in its politics by giving them financial help and seats in the halls," a teacher told The Daily Star.

Shibir has a strong base not only in and around the RU campus but also at other intuitions in Rajshahi city. The RU unit Shibir has been controlling the university campus with the help of its city unit. Even Shibir cadres from other educational institutions join the RU unit during any clash at RU.

The pro-Jamaat teachers also give strong backup to Shibir through ideas, planning, financial help and various administrative facilities, including seat allotment at halls, sources said.
Posted by: Fred || 02/11/2010 00:00 || Comments || Link || E-Mail|| [10795 views] Top|| File under: Jamaat-e-Islami
Shibir was reborn at DU mosque in 1977
[Bangla Daily Star] Islami Chhatra Shibir, Jamaat-e-Islami's student front which was called Islami Chhatra Sangha before Bangladesh's independence and which actively helped Pakistani occupation forces in 1971 to commit genocide and other war crimes, once again came under the spotlight with the latest brutal killing at Rajshahi University.

Islami Chhatra Sangha was reborn on February 6, 1977, at a mosque in Dhaka as Islami Chhatra Shibir. It initially organised its activities mainly based around mosques from where they recruited people especially youths to expand their network.

In a special publication of Shibir on the occasion of its silver jubilee, a former president of Shibir said, "Bangladesh Islami Chhatra Shibir began its journey anew at the Central Jame Masjid [mosque] of Dhaka University."

Shibir began acting with a long-term main objective to establish Islamic society countering secular spirit of the country.

Besides mosques, Shibir simultaneously strengthened its organisation at educational institutions. Especially in the 1980s, Shibir was the centre of discussion for introducing its self-styled killing missions at Chittagong University.

Shibir repeatedly came under the spotlight for killing their rivals and cutting their tendons, a unique style introduced by the Shibir unit of Chittagong University.

The main aim of cutting tendons is to ensure that the victim would be crippled forever, if one survives after the cutting.

After victory on December 16, 1971, the government's decision to ban four communal parties, including Jamaat-e-Islami, resulted in the halt of Islami Chhatra Sangha operations.

The banned parties including Jamaat were given the green light in politics during the rule of late president Ziaur Rahman after the assassination of Bangabandhu Sheikh Mujibur Rahman in 1975.

Jamaat entered open politics in the country and formed its student front Islami Chhatra Shibir, which is little different from the original name but in short both are known as ICS.

Jamaat claims that Shibir is not their front organisation. But in Shibir's special publication former ameer of Jamaat Golam Azam said, "Jamaat-e-Islami and Islami Chhatra Shibir are obviously followers of the same ideology."

Shibir never mentions that the original name of their organisation was Islami Chhatra Sangha. However, Motiur Rahman Nizami, incumbent president of Jamaat-e-Islami, was president of central Islami Chhatra Sangha and incumbent Secretary General of Jamaat-e-Islami Ali Ahsan Mohammad Mojahid was the president of East Pakistan Islami Chhatra Sangha in 1971.

War records show Jamaat formed Razakar and Al-Badr forces to counter freedom fighters. Former secretary general of Jamaat Maulana Abul Kalam Mohammad Yousuf established Razakar. Al Badr included the Islami Chhatra Sangha members.

Anticipating defeat, the Pakistani occupation forces and their collaborators--Razakar, Al-Badr and Al-Shams (led by mostly leaders of Jamaat-e-Islami and its student front Islami Chhatra Sangha)--picked up leading Bengali intellectuals and professionals on December 14, 1971, and killed them en masse to crippling the nation intellectually.

In 1971, Mojahid directed his party workers to build Al-Badr to resist freedom fighters, according to a "Fortnightly Secret Report on the Situation in East Pakistan". In line with an official procedure, the then East Pakistan home ministry regularly dispatched the report to General Yahya Khan, the head of government.

At a rally to mark what was then known as Badr Day on November 7, 1971, Mojahid came up with a four-point programme to "wipe Hindustan off the face of the earth".

"Move forward with your head held high and with the Quran in heart to materialise the programme. If necessary we will march up to New Delhi and fly the flag of greater Pakistan," he told the 1971 rally.
Posted by: Fred || 02/11/2010 00:00 || Comments || Link || E-Mail|| [10793 views] Top|| File under: Jamaat-e-Islami
Britain
It's time to close the door. Britain must move towards a policy of zero net immigration
As so often, to mention the Falklands is to enter a strange world in which the Guardinistas would prefer British subjects to be left under the rule of foreign fascists than for Margaret Thatcher to be given any credit for having taken firm clear action to liberate them. Then from out of the woodwork come those who were happy to have Stalin as a wartime ally (as I was) but could not stomach Pinochet as a supporter. As for the Belgrano, it was an enemy warship capable of causing heavy British casualties. Had it stayed in port it would not have been sunk. After it was sunk, no Argentinian warship (and that included their powerful aircraft carrier) ventured into water deep enough for a submarine attack.

There can be nothing but sadness at the needless loss of life. That has to be laid at the door of the Argentinian Generals, not those of us who determined to liberate the Falklands. As to the effect of the withdrawal of an all-but-unarmed arctic survey ship, well, I do not think she would have troubled the Belgrano for very long, but no doubt when the papers are published under the 30-year rule there will be more said about that.

So to immigration. Let me be open about where I stand. These islands are our islands. They do not belong to the political classes, the European Commission, the United Nations, nor the government of the day. We live here and it is we, the people, who have the absolute right to decide who may, and who may not, come here and upon what conditions they come.

That is probably enough to have me held under suspicion of racism and worse. But there is more to come.

Immigration can, and in the past often has, brought benefits to the host population and to the immigrants. I am not thinking just of the Huguenots, nor the Jewish refugees fleeing from Hitler's national socialist persecution, nor the Poles, Czechs and Slovaks who played a critical if not decisive role in the Battle of Britain. More recently I have concluded that, although I was of the view that the Ugandan Asian refugees should have gone to India rather than come here, it is clear that they have been major contributors to the economy and society more generally.

Again, I have no problem with the recent wave of central European migrants. Overwhelmingly, they have come here to work. They mostly pay their taxes. Many will return home; those who stay will integrate into our society. I know few more British men than some of my old aircrew friends, Jasinski, Kryzanowski, Schermak, Gelbaur, Grzybowski, and more whose grandchildren are utterly British but bear their names with pride. Oh, and I had bettter declare an interest. I have employed quite a few central Europeans to care for my wife.

The characterisic that such immigrants have in common is at least an acceptance of our ways, and more often a sharing of the inheritance that has shaped our habits and culture here in this European offshore island.

Not all immigation has been quite like that. It has at times been conducted in a way that has contributed to a specific purpose. No, please do not lump me in with the wilder conspiracy theorrists. Many social and political phenomena are not the result of conspiracies. There is no need of a conspiracy for the hungry to follow the smell of food. Nor does it need a conspiracy for rats to assemble in a sewer. Nor for that matter for those who favour rule by an "enlightened" elite to support any measures or changes that will break down the natural organic bonds of societry.

Nor does it always have to go that far. The weak-kneed, new, modern Conservative Party of Macmillan lacked the will to sort out the trade unions, which were a major factor in our economic decline. They understood the problem but thought the solution might be unpopular with potential swing voters. Instead they set out to undermine the labour market by the importation of cheap labour from the Caribbean.

I think that the massive, deliberate, uncontrolled, uncounted and often denied programme of mass immigration has more complex origins. There is within NuLab a detestation of much that is British quite unknown in the Labour Party of Attlee or Callaghan. It is often a form of self-hatred and guilt. Guilt about being born comfortably middle class, having been to a decent school and a private hospital. Guilt even about being born into a prosperous country with a glorious and proud history. Like Caliban, these people rage against their own image. Some of them are so sick that they see a paedophile behind every tree, global warming in every sunny day, a potential rapist in every man -- and find good livings in the fear and panic businesses. Nor should we forget the NuLab strategists who saw a huge immigrant population dependent on benefits as a sure source of votes. All of these impulses are exploited by the Eurofanatics who see this country and this nation as an impediment to the establishment of the Euro Republic, not to mention the world government freaks and those who are as fanatical against any concept of ethnic differences as the National Socialists were in their belief in the supremacy of those sharing their particular genes. Oh, and there are the religous fanatics determined to spread their zealotry across the world in the great caliphate

Additional at the link.
Posted by: Besoeker || 02/11/2010 19:43 || Comments || Link || E-Mail|| [10795 views] Top|| File under:
A Greek crisis is coming to America By Niall Ferguson
It began in Athens. It is spreading to Lisbon and Madrid. But it would be a grave mistake to assume that the sovereign debt crisis that is unfolding will remain confined to the weaker eurozone economies. For this is more than just a Mediterranean problem with a farmyard acronym. It is a fiscal crisis of the western world. Its ramifications are far more profound than most investors currently appreciate.

There is of course a distinctive feature to the eurozone crisis. Because of the way the European Monetary Union was designed, there is in fact no mechanism for a bail-out of the Greek government by the European Union, other member states or the European Central Bank (articles 123 and 125 of the Lisbon treaty). True, Article 122 may be invoked by the European Council to assist a member state that is "seriously threatened with severe difficulties caused by natural disasters or exceptional occurrences beyond its control', but at this point nobody wants to pretend that Greece's yawning deficit was an act of God. Nor is there a way for Greece to devalue its currency, as it would have done in the pre-EMU days of the drachma. There is not even a mechanism for Greece to leave the eurozone.

That leaves just three possibilities: one of the most excruciating fiscal squeezes in modern European history – reducing the deficit from 13 per cent to 3 per cent of gross domestic product within just three years; outright default on all or part of the Greek government's debt; or (most likely, as signalled by German officials on Wednesday) some kind of bail-out led by Berlin. Because none of these options is very appealing, and because any decision about Greece will have implications for Portugal, Spain and possibly others, it may take much horse-trading before one can be reached.

Yet the idiosyncrasies of the eurozone should not distract us from the general nature of the fiscal crisis that is now afflicting most western economies. Call it the fractal geometry of debt: the problem is essentially the same from Iceland to Ireland to Britain to the US. It just comes in widely differing sizes.

What we in the western world are about to learn is that there is no such thing as a Keynesian free lunch. Deficits did not "save' us half so much as monetary policy – zero interest rates plus quantitative easing – did. First, the impact of government spending (the hallowed "multiplier') has been much less than the proponents of stimulus hoped. Second, there is a good deal of "leakage' from open economies in a globalised world. Last, crucially, explosions of public debt incur bills that fall due much sooner than we expect

For the world's biggest economy, the US, the day of reckoning still seems reassuringly remote. The worse things get in the eurozone, the more the US dollar rallies as nervous investors park their cash in the "safe haven' of American government debt. This effect may persist for some months, just as the dollar and Treasuries rallied in the depths of the banking panic in late 2008.

Yet even a casual look at the fiscal position of the federal government (not to mention the states) makes a nonsense of the phrase "safe haven'. US government debt is a safe haven the way Pearl Harbor was a safe haven in 1941.

Even according to the White House's new budget projections, the gross federal debt in public hands will exceed 100 per cent of GDP in just two years' time. This year, like last year, the federal deficit will be around 10 per cent of GDP. The long-run projections of the Congressional Budget Office suggest that the US will never again run a balanced budget. That's right, never.

The International Monetary Fund recently published estimates of the fiscal adjustments developed economies would need to make to restore fiscal stability over the decade ahead. Worst were Japan and the UK (a fiscal tightening of 13 per cent of GDP). Then came Ireland, Spain and Greece (9 per cent). And in sixth place? Step forward America, which would need to tighten fiscal policy by 8.8 per cent of GDP to satisfy the IMF.

Explosions of public debt hurt economies in the following way, as numerous empirical studies have shown. By raising fears of default and/or currency depreciation ahead of actual inflation, they push up real interest rates. Higher real rates, in turn, act as drag on growth, especially when the private sector is also heavily indebted – as is the case in most western economies, not least the US.

Although the US household savings rate has risen since the Great Recession began, it has not risen enough to absorb a trillion dollars of net Treasury issuance a year. Only two things have thus far stood between the US and higher bond yields: purchases of Treasuries (and mortgage-backed securities, which many sellers essentially swapped for Treasuries) by the Federal Reserve and reserve accumulation by the Chinese monetary authorities.

But now the Fed is phasing out such purchases and is expected to wind up quantitative easing. Meanwhile, the Chinese have sharply reduced their purchases of Treasuries from around 47 per cent of new issuance in 2006 to 20 per cent in 2008 to an estimated 5 per cent last year. Small wonder Morgan Stanley assumes that 10-year yields will rise from around 3.5 per cent to 5.5 per cent this year. On a gross federal debt fast approaching $1,500bn, that implies up to $300bn of extra interest payments – and you get up there pretty quickly with the average maturity of the debt now below 50 months.

The Obama administration's new budget blithely assumes real GDP growth of 3.6 per cent over the next five years, with inflation averaging 1.4 per cent. But with rising real rates, growth might well be lower. Under those circumstances, interest payments could soar as a share of federal revenue – from a tenth to a fifth to a quarter.

Last week Moody's Investors Service warned that the triple A credit rating of the US should not be taken for granted. That warning recalls Larry Summers' killer question (posed before he returned to government): "How long can the world's biggest borrower remain the world's biggest power?'

On reflection, it is appropriate that the fiscal crisis of the west has begun in Greece, the birthplace of western civilization. Soon it will cross the channel to Britain. But the key question is when that crisis will reach the last bastion of western power, on the other side of the Atlantic.


Posted by: Besoeker || 02/11/2010 08:14 || Comments || Link || E-Mail|| [10800 views] Top|| File under:
Home Front: WoT
Victim's family says 'thank you' to Fort Hood shooting suspect
The family of a soldier injured during the shooting rampage at Fort Hood has an unusual message for the suspected gunman: "Thank you."

"I kind of look at this as a blessing in disguise," said Army Specialist Dayna Ferguson Roscoe at her home in Clear Lake.

The 21-year-old took three bullets on Nov. 5. At the time of the shooting, her name was Dayna Ferguson. She added Roscoe to the end of it in January when she married fellow Army Spc. Randy Roscoe.

The name change is why she says getting shot in the arm, shoulder and leg was worth it.

"Looking at the bad of it isn't going to change what's going on," she said.

Had it not been for the shooting, the two soldiers would not be married today. Dayna Roscoe was set to be deployed to Iraq two days after the Nov. 5 tragedy at Fort Hood. The shooting left her too injured to go. She is now living with her parents in Clear Lake, where she was able to get married and spend the holidays with friends and family.

"I would like to personally thank, what's the man's name? Nidal, or whoever the shooter is," said the injured soldier's father, Jim Ferguson. "I would like to thank him for bringing all of this positivity into our life."

But there have been some bumps along the way. Dayna Roscoe has gone through four surgeries. She has two more to go.

"I thought I was going to make a full recovery. Hopefully, I will. I just don't know how long it's going to take," she said.

Dayna Roscoe knows a few things are certain. Wednesday, she goes in for a surgery that stems from an infection in her side. Eventually, her arm will have to be shortened.

She said she wants to get out of the U.S. Army and become a school teacher.

"I wasn't meant to deploy, so something stopped it," she said.

Dayna Roscoe and her family said they know they are lucky. While they are able to share their stories of joy and recovery, there are many families who are not.

Thirteen people died in the rampage at Fort Hood. Dozens more were injured.

Investigators say Maj. Nidal Hasan, a fellow soldier, was the gunman.


So does everyone else there that day ...
Posted by: gorb || 02/11/2010 02:56 || Comments || Link || E-Mail|| [10794 views] Top|| File under:
India-Pakistan
Peace with Pakistan: an idea whose time has passed
By Dr Prem Mahadevan

A leading indian english language newspaper has chosen to begin 2010 by stirring up controversy. It has run a series of editorials advocating peace initiatives with Pakistan, despite the manifest unwillingness of Islamabad to punish the perpetrators of 26/11. What might have begun as a practical joke by the newspaper's editorial staff has since acquired pretensions to seriousness. The newspaper cites a dubious and unverifiable poll result, suggesting that most people in India and Pakistan strongly desire a resumption of peace talks between the two countries. Going by the reader response posted on the newspaper's website, the poll was either poorly conducted or biased in its sampling. A very large number of Indians are in no hurry to forget Pakistani sponsorship of terrorism. Their reluctance to let bygones be bygones stems not from hostility towards Pakistan per se but rather, a natural instinct towards self-preservation.

It is no secret that even now; Pakistani terrorist groups are planning attacks in India on a scale that aims to surpass 26/11. One can be assured that if such an attack were to occur, Pakistani officials would first condemn it and then suggest that resolution of the Kashmir issue would prevent further attacks. There is a word for such double-edged statements: blackmail. The victim of wrongdoing is being made to feel that he is responsible for his own suffering, merely because he has failed to oblige the whims of the wrongdoer. Ever since the 1993 Mumbai blasts, Pakistan has adopted a policy of killing Indian civilians to get what it previously failed to get through negotiations and war. From its perspective, Islamabad is being reasonable. It has offered the Indian government the option of surrender. Should India stand firm, Pakistan cannot be blamed for the hundreds more Indian lives that will be lost in terrorist attacks planned from its territory.

The fact that many Pakistanis attempt to rationalize this policy is understandable, if unfortunate. They are after all, captive to the propaganda of a rogue army that claims it is protecting them from an existentialist Indian threat. The same army did not hesitate to butcher three million Bengalis in 1971, conduct aerial bombing of Baluch nationalists in 1973, hang a democratically elected leader in 1979, support Sunni sectarian groups in terrorizing Shias after 1980 and topple civilian governments throughout the 1990s. Furthermore, the selective use of logic permits Pakistani intellectuals to advocate peace with India on one hand, while simultaneously asserting that there can be no compromise on Kashmir. Thus, while the ordinary people of Pakistan may want peace, it still has to be on the terms laid down by their army. Like hostages in a hijack situation, they suffer from the Stockholm Syndrome and believe in the rightness of their tormentors only because they have no choice. The people of Nazi Germany faced the same situation in the 1930s.

The Pakistani state today shares more in common with fascist dictatorships of yesteryears than with democratic India, yet Indian peace activists stress the similarity between the two peoples. In doing so, they fall prey to a common analytical failing known as mirror-imaging. Basically, what this means is that rather than make the intellectual effort of seeing the world from your enemy's point of view, you merely assume that the enemy is no different from you. Whatever you would do is what the enemy can be expected to do. Conversely, anything that you would not do, the enemy would not do either. The weakness of this logic became apparent in 1999, when the Pakistan army unilaterally violated the Line of Control in Kargil, destroying the Lahore peace process initiated by India. Self-deception among the top Pakistan army brass had led them to believe that the aggression would be cost-free because 'Indians have no stomach for a fight'. Hitler made a similar assumption in 1939, when he invaded Poland and triggered off World War II.

What are the similarities between India and Pakistan, which Indian peaceniks go on about? Other than ethnicity, food and to a lesser extent language, squat all. The two countries are on different political, cultural and economic trajectories. Since 1971, Pakistan has strived to reinvent itself as an Arab state, in order to draw the wider Islamic world into its fight against India. Wahabbi madrassas funded by Saudi petrodollars have metastasized across the country like a rampaging cancer. These madrassas stress the need for Pakistani society to regress back to the 7th century and the fundamentals of Islam (as interpreted by the Wahabbis only). They advocate medievalism over modernity. Liberal Sufi and Barelvi traditions are being replaced by religious orthodoxy that would be unrecognizable to anyone who lived in pre-partition India, when there was no Pakistani army and no Lashkar-e-Toiba. How can any peace process be durable unless Pakistani civil society first frees itself from these two terrorist groups (one in uniform, the other outside it)?

Economically, Pakistan has been a basket case since the mid 1990s. The country is dependent on foreign aid to make up for the financial deficits caused by its ever-expanding public sector i.e., the Pakistan army's business empire. Land-grabbing by army officers is institutionalized in the form of grants awarded by generals to their favourite subordinates. A neo-colonial system of economic predation combined with a population explosion is pushing Pakistan back to the 18th century, while the Indian economy continues to liberalize and grow. Despite having a population seven times larger than its neighbour, India's per capita income grew to exceed that of Pakistan in 2003 and the gap has since widened. From a purely business perspective, the argument for better relations with Pakistan simply does not make sense. Even the European Union is facing problems due to income disparities among its constituent states.

Why then, are some Indian journalists so keen to jump on the peace-making bandwagon, especially when Mumbai has eclipsed Kashmir as the 'unresolved issue' in Indo-Pak relations? Are they genuinely unable to differentiate between the tasks of reporting facts, formulating policy and providing light amusement? The 'Aman ki Asha' initiative by the Times of India and Jang media groups fails miserably on the first count, with its lack of empirical evidence and logical argument and resort to clichés like 'turning swords into ploughshares'. As regards influencing policy, flowery language is insufficient to dissuade Pakistan from supporting terrorist groups, as successive Indian prime ministers have learnt. All that the proposed peace initiative does is provide an example of the wordplay that appeasers engage in when they run out of arguments and have to keep talking.

Were it not for the insult which the authors of this initiative deliver to the memory of 70,000 Indians killed by Pak-sponsored terrorism in Punjab, Kashmir and elsewhere, their delusions would be laughable. Not only have they allowed themselves to be wined and dined into serving as ISI mouthpieces, but they also perniciously suggest that their views are shared by a majority of people. In the process, they forget that with each successive terrorist attack in India, a growing number of people have legitimate cause to hate Pakistan and all that it stands for. From the Akshardham Temple siege in 2002 to Mumbai in 2008, victims of the dead and injured lost any reason to support peace initiatives with a terrorist state. The same holds true for families of soldiers who died reclaiming the heights of Kargil. While harping about Pakistani hospitality, Indian peace activists could pause to consider the hospitality shown to Lt Saurav Kalia and his men for fifteen days in May 1999. Lest anyone argue that the actions of a few crazed jihadis do not represent the majority of Pakistanis, it must not be forgotten that their savagely mutilated bodies were returned to India by the Pakistan army, not Lashkar-e-Toiba.

There is a concerted effort on by interested third parties to create an impression that resumption of the peace process is 'inevitable'. It is not. Even the most pacifist of Indian prime ministers have demonstrated a steely resolve on national security issues, such as V.P Singh in 1990 when he threatened to go to war if Pakistan intervened overtly in Kashmir. Similarly, in 1997 IK Gujral did not allow his dovish image to stop him from publicly shooting down a British attempt to mediate on Kashmir. Those who believe that New Delhi can be flattered or badgered into negotiating with a terrorist state only risk damaging their own relations with India. During the first few weeks of the Kargil war, there were the usual calls for restraint from Washington and London. These transformed into pressure on Pakistan only after India made clear that it would not negotiate under threat. Today, a similar message of firmness needs to be sent out.

Failure to do so would encourage the belief currently prevailing within the Pakistan army that its use of terrorists is a viable strategy. India has already made the biggest confidence building measure possible, by not retaliating to a single act of terrorism originating from Pakistan. ISI officials continue to plan terrorist attacks in India, knowing that they will not be targeted for assassination. Until November 2008, New Delhi remained on cordial terms with Islamabad, despite the urban bombing campaign by the so-called 'Indian Mujahiddin' (actually Lashkar-e-Toiba by another name). The Mumbai attacks broke this dynamic because Pakistan instead of reciprocating Indian goodwill, chose to ratchet up its proxy war. By sending Pakistani mercenaries to kill Indians under the cover of a non-existent terrorist group called 'Deccan Mujahiddin', the ISI overplayed its hand.

The fortuitous capture of Ajmal Kasab was a huge embarrassment for Pakistan. It initially attempted to bluff its way out by denying Kasab's nationality, just as it had previously done with its soldiers in Kargil. In the first few hours after the attack, Indian media coverage only mentioned that the attackers had Pakistani links, without suggesting that they were state-sponsored. Islamabad responded to this restraint by claiming it was being made a scapegoat for India's homegrown terrorist problem. Pakistani blame-shifting and obfuscation was what led to a hardening of Indian public opinion, not inflammatory media coverage. For some Indian journalists to now believe that their role in reporting the truth amounted to war-mongering, suggests a lack of professional integrity. They condemn jingoism while forgetting that excessive sentimentalism is equally dangerous.

Rather than preaching about the need for Indians and Pakistanis not to be held hostage by history, peace activists could first study that history in order to explain how it differs in any meaningful way from the present. Specifically, are they in any position to provide an assurance to their readers, on whose behalf they claim to speak, that Pakistan will convict those responsible for the Mumbai attacks? Instead of setting overly ambitious goals of freeing two countries from hatred, the Indian and Pakistani media could first combine forces to free 54 Indian Prisoners of War, being illegally held captive by Pakistan. If, as the initiators of the 'Aman ki Asha' farce claim, they are motivated by humanitarian considerations, they can set up forums for common people in both countries to denounce Lashkar-e-Toiba and its supporters. Only then will they command any credibility as representatives of popular opinion.

Other initiatives could include asking the Pakistani government to shut down terrorist training camps, extradite Dawood Ibrahim, prosecute Hafeez Saeed, stop blocking Indian attempts to join the Organization of Islamic Countries (OIC) and stop ganging up with China to thwart India's bid for a UN Security Council seat. Forward movement by Islamabad in even one of these areas would constitute a solid foundation for re-starting peace talks and would be more than reciprocated by India. Absence of any progress on the other hand, would demonstrate that the Pakistani desire for good relations extends only to cultivating Indian opinion-makers through fine food and paid holidays.

Evidence of such intellectual subversion already exists, in the form of arguments that a 'stable and prosperous Pakistan is in India's interest'. Which Pakistan are these people talking about? The one that colonized Afghanistan in the 1990s while ostensibly seeking strategic depth and then further trying to extend its influence into Central Asia or the one that regularly diverts foreign aid money towards building up its India-centric war machine, or the one that survives on a narco-trafficking industry whose annual turnover equals 25 percent of the nation's own GDP? Anyone who believes that a strong Pakistan would be a responsible state needs to read Michael Scheuer's book Imperial Hubris. Scheuer, a former CIA analyst, describes the period 2000-2001 as representing a 'golden moment' for the Pakistani military elite. India was on the defensive in Kashmir and Afghanistan was firmly under the control of the Taliban. A quick review of Indian Home Ministry statistics for these years would reveal how many Indians died in terrorist attacks by Pakistan-based groups during the 'golden moment'.

Rather than emulate the condescending arrogance of Western writers, who insist on bracketing India with Pakistan, would-be peaceniks should first come to terms with reality. They equate India with Pakistan as a victim of terrorism, without regard for the fact that Pakistan is a victim of its own terrorist-sponsoring policy, while India is a victim of proxy warfare. The two situations are not comparable on any level. Making any further peace overtures to Pakistan, without meaningful progress on the Mumbai investigations, would be tantamount to political suicide for whichever party tried it. Subversive propaganda such as 'Aman ki Asha' would not change the facts of the situation, only the way policymakers perceive them, to their own detriment.

Prem Mahadevan is a strategic affairs analyst at a leading think-tank, based in Western Europe.
Posted by: john frum || 02/11/2010 06:11 || Comments || Link || E-Mail|| [10794 views] Top|| File under:
Who's in the News
66
[untagged]
9
Govt of Iran
3
Jamaat-e-Islami
3
TTP
1
Hamas
1
al-Shabaab
1
Commies
Bookmark
E-Mail Me
The Classics
The O Club
Rantburg Store
The Bloids
The Never-ending Story
Thugburg
Gulf War I
The Way We Were
Bio
Merry-Go-Blog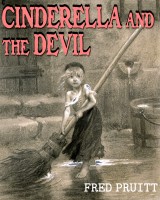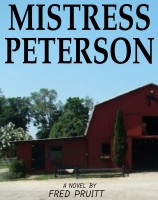 On Sale now!


A multi-volume chronology and reference guide set detailing three years of the Mexican Drug War between 2010 and 2012.

Rantburg.com and borderlandbeat.com correspondent and author Chris Covert presents his first non-fiction work detailing the drug and gang related violence in Mexico.

Chris gives us Mexican press dispatches of drug and gang war violence over three years, presented in a multi volume set intended to chronicle the death, violence and mayhem which has dominated Mexico for six years.
Click here for more information


Meet the Mods
In no particular order...


Steve White
Seafarious
tu3031
badanov
sherry
ryuge
GolfBravoUSMC
Bright Pebbles
trailing wife
Gloria
Fred
Besoeker
Glenmore
Frank G
3dc
Skidmark



Better than the average link...



Rantburg was assembled from recycled algorithms in the United States of America. No trees were destroyed in the production of this weblog. We did hurt some, though. Sorry.
3.235.180.193

Help keep the Burg running! Paypal: