-Obits-
Long but interesting article detailing Jackson's life & what killed him
Here's a bit of it:


Although up to 100,000 Americans are severely affected by it, it is an under-recognised condition. Michael was receiving regular injections of Alpha-1 antitrypsin derived from human plasma. The treatment is said to be remarkably effective and can enable the sufferer to lead a normal life.

But the disease can cause respiratory problems and, in severe cases, emphysema. Could this be why Jackson had for years been wearing a surgical mask in public, to protect his lungs from the ravages of the disease? Or why, from time to time, he resorted to a wheelchair? When I returned to my source inside the Jackson camp for confirmation, he said: 'Yeah, that's what he's got. He's in bad shape. They're worried that he might need a lung transplant but he may be too weak.

'Some days he can hardly see and he's having a lot of trouble walking.'


If you scan the whole article Jackson's life makes a lot more "sense".
Posted by: gorb || 06/28/2009 04:29 || Comments || Link || E-Mail|| [341 views] Top|| File under:
Home Front: WoT
Bush was right after all
by Ashok Malik


That-idiot-Bush was right? How can that be?

In diplomacy, messages are often not direct or straightforward. Sometimes lessons from one theatre have relevance for another. The belligerence of North Korean dictator Kim Jong II over the past few weeks is a sobering reminder of how things can go wrong if a paramount power decides to speak softly without waving a big stick.

On May 25, Pyongyang tested a nuclear device. A North Korean ship is currently on the high seas, apparently carrying an illegal cargo of missiles and other weaponry to Burma. On July 4, Independence Day in the United States, Mr Kim has promised to fire a missile in the direction of Hawaii.

Continued on Page 49
Posted by: Fred || 06/28/2009 00:00 || Comments || Link || E-Mail|| [361 views] Top|| File under:
Syria-Lebanon-Iran
Where has ex-Iran president Rafsanjani vanished to?
If anyone can serve as the ultimate barometer of the political mood in Iran, and knows what to say without looking like someone who has stepped out of line, it is Ayatollah Ali Akbar Hashemi Rafsanjani, says Kenneth Pollack, a former CIA intelligence analyst and Iran researcher at the Saban Center for Middle East Policy at the Brookings Institute in his book "The Persian Puzzle: The Conflict between Iran and America" (Random House, 2004).

During the past month Rafsanjani has stepped strikingly "out of line." Three days before the elections he made public a letter he sent to Iran's supreme leader Ayatollah Ali Khamenei that included a sharp complaint against him. "The supreme leader has seen fit to remain silent in the face of [Iranian President Mahmoud] Ahmadinejad's accusations against me," wrote Rafsanjani. He was referring to Ahmadinejad's remarks during a televised debate with rival presidential candidate Mir Hossein Mousavi, in which Ahmadinejad accused Rafsanjani of having made millionaires of members of his family since the Islamic revolution in 1979, and accused Mousavi of being supported by "corrupt politicians like Rafsanjani."

A week later, in his Friday sermon, Khamenei attacked Ahmadinejad for his remarks against Rafsanjani and, very angrily, "suggested" that anyone who has complaints about Rafsanjani should submit them to a court and not make false accusations in public. However, he immediately added that even though he has known Rafsanjani for over 50 years, Ahmadinejad is closer to his heart.
Continued on Page 49
Posted by: Steve White || 06/28/2009 00:00 || Comments || Link || E-Mail|| [377 views] Top|| File under:
Revolutionary seeds of 1979
[Mail and Globe] Fired at, beaten with clubs, bloodied and screaming --the shocking footage of protesters in Iran is not remarkable just for its brutality and sheer scale, but also because so many of the frontline victims are women. And now a woman has become the symbol of the rebellion: one of the most disturbing images to emerge is that of Neda Soltan, a teenage student shot by a sniper, blood pouring from her mouth and her eyes rolling back into her head as she dies in the arms of her wailing father.

For those who have been following the complex and twisted world of Iranian politics, the massive presence of women comes as no surprise, as for several years women's groups have been the major voice of dissent and a thorn in the Islamic regime's side.

Their rise began in the reformist era, when former president Mohammad Khatami loosened social strictures and gave more leeway to charities and non-governmental organisations, which had been heavily restricted. At the same time the student movement began to crumble, its collapse triggered by the 1999 riots that ended in police and right-wing vigilantes storming Tehran University dormitories.

With labour unions impotent and no real opposition, the women's movement began to gain momentum -- especially after the election of President Mahmoud Ahmadinejad, who sought to roll back rights won under Khatami. Universities capped the number of female students and Ahmadinejad proposed laws to ease restrictions on polygamy. He changed the name and function of the government's "Centre for Women's Participation", calling it the "Centre for Women and Family Affairs", shred all research literature published under its previous incarnation and halted funding to women's groups.

It was then that the One Million Signature Campaign was conceived. What began as a grassroots movement to mark the anniversary of a violent police raid snowballed into one of the most formidable civil society forces to hit the Islamic regime. The network of activists collecting signatures to petition for a revision of discriminatory laws has spread to more than half of Iran's provinces.

The government has made concessions in a bid to pacify it -- allowing women to register as presidential candidates for the first time (although the Guardian Council barred all those who put their names down). But peaceful sit-ins by women, old and young, holding placards demanding equal divorce rights, have ended in bloody beatings by the police and the Basij militia. Scores of members have spent the past few years in and out of prison. They have become accustomed to violent raids, sporadic arrests and detention, interrogation and intimidation.

The group formed a pre-election coalition with other women's organisations to back the reformist candidate, Mir Hossein Mousavi. He had promised to appoint women to high posts, break up the morality police and enact legal reform. But the coalition was forced to disband amid fears of a crackdown.

Although the unrest has been a spontaneous outpouring of rage and frustration, these established networks of women mean that people who would not usually play a role in politics have also taken to the streets. During the past week many members have been seen with their old placards in hand.

These bloody street scenes mirror the 1979 revolution when women played a crucial role in bringing down the monarchy. Paradoxically, it was one of the pillars of the revolution's socialist values -- education of the masses -- that created a wave of women more aware of their rights than ever. The revolution sowed the seed of its own problem: for many of these women, there is no turning back.
Posted by: Fred || 06/28/2009 00:00 || Comments || Link || E-Mail|| [344 views] Top|| File under: Govt of Iran
Irans regime may ride out the storm, but at a hefty price
[Beirut Daily Star: Region] Iran's Islamic regime may well ride out the post-election crisis, but not without collateral damage. The contours of what's likely ahead are already taking shape: more isolation from the West and a leadership turning on the pressure at home, with its military forces and street-level vigilantes swiping hard at anything or anyone perceived as a threat.

On state television, the messages are shrill and defensive in blaming foreign "enemies" for the mayhem after the disputed June 12 vote. On the streets, security forces swarm over any hint of a protest, hauling away journalists, political figures, university professors and activists.

The candidate-turned-opposition leader, Mir Hossein Mousavi, is now telling his backers to hunker down for a long struggle.

It adds up to a regime turning to its survival instincts.

That likely means the same pathologies that accompany any state of siege - real or perceived: more isolation, more paranoia and no hesitation to use all the weapons at its disposal.

Iran's theocracy can call on a very serious protector: the Revolutionary Guard and its millions of civilian militiamen known as the Basij. Spread through nearly every neighborhood and village in Iran, their ability to snuff out public dissent was aptly illustrated Wednesday when a small band of demonstrators outside Parliament brought an onslaught of commandos and vigilantes swooping in on motorcycles. Protest over.

Hundreds of people have been detained in the past two weeks, including Iranian journalists, aides and advisers to Mousavi and reformist politicians. On Thursday, authorities arrested 70 university professors who met with the embattled Mousavi, who is under constant surveillance by security agents. All but four were later released, Mousavi's Web site reported.

The Committee to Protect Journalists said about 40 journalists and media workers have been jailed in the post-election crackdown following election results that showed President Mahmoud Ahmadinejad as the landslide winner. Mousavi's wife, Zahra Rahnavard, compared it to martial law.

Despite elections for president and Parliament, the real power in Iran rests with the clerics at the top. But their rule has always been backed up by the clout of the security forces.

The Revolutionary Guard and its network are just as vested in preserving the Islamic system as are some of the clerics. The 500,000-strong Guard is separate from the ordinary armed forces and serves as a private army for the Islamic establishment. But its influence stretches much deeper, including roles in Iran's ports, oil fields and missile and nuclear programs. It's a bit of the Pentagon, CIA, Homeland Security and FBI rolled into one.

There's little chance they would fold as easily as the forces of the Western-backed shah in the 1979 Islamic revolution.

"Their name is exactly what they do: protect the revolution," said Talal Atrissi, a Lebanese political analyst who follows Iranian affairs. "Their loyalty is extremely high." The latest waves of arrests may just be a taste of what's ahead. The clerics have shown their ability to relentlessly pound at liberal-leaning supporters and outlets - during much less critical times.

During the first years of Mohammad Khatami's reformist presidency in the late 1990s, intelligence minders and judiciary agents - both directly controlled by the theocracy - swept up hundreds of activists, writers and others. Pro-reform newspapers and publications were closed almost as fast as they could open. It came to a head in the summer of 1999 with clashes at Tehran University.

The Iranian government has permitted Iranians a limited buffet of freedoms. These include Western music, dating, Internet cafes and generally turning a blind eye to satellite dishes and women constantly testing the boundaries of Islamic dress codes with head scarves pushed far back and coats ever shorter and tighter. The unwritten deal, however, was that it was a reward for staying clear of politics that could rattle the system.

That has broken down. Some protesters have turned Mousavi's claims of rigged elections into a journey across Iran's red lines and taboos - direct criticism of Khamenei and the ruling order. The payback from authorities could be long and severe.

Khamenei has effectively sanctioned such payback. He has portrayed his opponents as guided by foreign "enemies," including the United States and Britain. It instantly evokes memories of the US influence under the shah and an American-aided uprising in 1953 that deposed an elected government that had nationalized the oil industry and broken Britain's long control.

State media has followed up with a barrage of programming linking the unrest to outside plots, including "confessions" from alleged protesters.

This has turned the crackdown - in the minds of the regime and its backers - from a civil dispute into a defense of Iran.

With Khamenei's authority weakened and questioned, speculation has risen about an inside challenge led by former President Hashemi Rafsanjani, who heads a panel that has the power to remove the supreme leader. Such an extreme measure has never been used or even publicly discussed before, and would be akin to an in-house coup.

Chess has some of its early roots in ancient Persia, and the past weeks could just be the first moves in a long contest.

"In the past, successful opposition movements ... coalesced over a time frame of years, not weeks or months," said Ehsan Ahrari, an analyst on regional affairs. "So it would be a mistake to read too much into the current form."
Posted by: Fred || 06/28/2009 00:00 || Comments || Link || E-Mail|| [340 views] Top|| File under: Govt of Iran
Iranians rip off tyranny's mask
The revulsion of Iranians for the political system that has imprisoned them for three decades was triggered by the disputed results of the June 12 election.

Once, however, the opposition took to the streets and the regime spilled blood to intimidate the people, it became transparently clear the revulsion a majority of Iranians are displaying is not over details of the rigged election. It is directed at the bloody-minded theocracy oppressing them, and its overthrow most Iranians want.

Those with the misfortune of living inside totalitarian regimes know -- except for their apologists and the delusional lib-left crowd in the West -- elections held by tyrants are fraudulent exercises in coercing what amounts to accepting rape as love.

Tyrants by nature and logic of their position are intolerant of dissent, and crush dissenters as apostates against the official doctrine.

In the Islamic Republic of Iran its founder, Ayatollah Khomeini, set the example of how to treat dissenters. Some were lucky as was Abolhassan Banisadr, the Republic's first president, to escape alive to France; others met the fate of Sadegh Ghotbzadeh, appointed foreign minister and executed in 1982 on charges of treason.

In 1989 before his death Khomeini demoted and placed under house arrest his designated successor, Grand Ayatollah Hossein Ali Montazeri, for questioning the direction in which the regime was headed. Ali Khamenei, a nonentity in the traditional Shiite religious hierarchy, was then appointed by Khomeini to succeed him and protect his totalitarian legacy.

Broken

Khomeini's legacy, probably now irreparably broken, allowed constitutionally for the marginal role of electoral politics under supervision of the supreme religious leader. It can now only be held together for however long by brute force of the revolutionary guards loyal to the regime.

On the Friday after June 12 election, Ayatollah Khamenei came out in public to lead the main weekly prayer at the grounds of Tehran University. He gave notice to dissenters within the regime and the opposition on the street the election results stand, and questioning it any further could be tantamount to treason.

According to Amir Taheri -- probably the most astute observer of Iranian politics writing in London's Sunday Times -- Khamenei's June 19 speech meant the end of the marginal democratic charade as "Iran was transformed from an Islamic republic into an Islamic emirate."

I have attended Friday prayer on the grounds of Tehran University where Khamenei spoke, and where regime loyalists gather to ritually chant "Marg bar (death to) Amrika (America)." This chant barely resonates beyond loyalist gatherings.

It takes more than ordinary courage, however, for people in a totalitarian system to chant "Marg bar diktator (dictator)" which has been resonating in streets and from rooftops across Iran this past week.

Exposed

Khamenei put into play, perhaps unintentionally, the regime's endgame. Ahmadinejad is exposed for what he is, Khamenei's stick with which to discipline the internal quarrels of discontented elements within the regime.

But Khamenei without Khomeini's stature -- like Stalin after Lenin -- can survive politically only as long as he commands his thugs with guns, and the military watches from a neutral distance.

There will be many more twists before this brutal regime dies, but die it must when most Iranians turned dissidents overcome their fear and do their version of storming the Bastille.
Posted by: Fred || 06/28/2009 00:00 || Comments || Link || E-Mail|| [440 views] Top|| File under: Govt of Iran
Home Front: Culture Wars
Iowahawk: Lucky White Sox Fans To Get Mini-Bats, Split $800 Billion
Chicago White Sox front office spokesman Scott Reifert announced today that fans attending a July 11 twin bill versus the Minnesota Twins at US Cellular Field will receive a free commemorative mini-bat, unlimited ten cent Budweiser, and up to $800 Billion in federal bailout money. Billed as "Recession Demolition Night," Reifert said the giveaway promises to be the "biggest fan attraction since 1979."

The unique cross-promotion was the brainchild of White Sox GM Ken Williams and the Obama Administration, and Reifert said it took nearly 45 minutes of careful planning to work out the details.

"The Administration had $800 billion in unspent stimulus money, and we had a load of unsold tickets," explained Reifert. "I guess you could say it was a real win-win situation."

The Oval Office has come under some fire in the last week over revelations that only as small portion of the $867 Billion allocated to ARRA stimulus programs in February has thus far been spent. White House Press Secretary Robert Gibbs said that the joint promotion with the White Sox "shows the President is serious about ramping up the sweet, sweet cash giveaways that will get America back on its feet."

Gibbs attributed the earlier spending snags to archaic printing equipment in the US Treasury that melted down due to overcapacity stress. They were recently replaced by a new high-speed printer capable of producing 100 sheets of 100 $100 bills per second.

"Working 24 hours a day, and barring no breakdowns, we should have the $800 billion printed within the next 10 days," said Gibbs.

World green ink commodity prices jumped 48% in late trading on the announcement.

Reifert said fans would receive the cash via a spectacular between-innings airlift show. Following a massive fireworks display, 90 fully loaded C-17 Globemaster military cargo planes will each drop 85 tons of $100 bills onto the field. After an address by President Obama on the stadium Jumbotron, fan will be allowed on the field to claim their winnings.

"Don't forget to bring your sacks and pointy poles," said Reifert.
Posted by: Frank G || 06/28/2009 14:40 || Comments || Link || E-Mail|| [451 views] Top|| File under:
Who's in the News
67
[untagged]
8
Govt of Iran
4
TTP
2
Taliban
2
Iraqi Insurgency
2
Hamas
1
Jemaah Islamiyah
1
Moro Islamic Liberation Front
1
Thai Insurgency
1
Govt of Syria
1
Govt of Pakistan
1
Hezbollah
1
Jamaat-e-Islami
Bookmark
E-Mail Me
The Classics
The O Club
Rantburg Store
The Bloids
The Never-ending Story
Thugburg
Gulf War I
The Way We Were
Bio
Merry-Go-Blog
Hair Through the Ages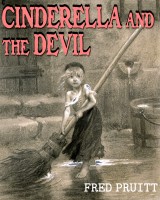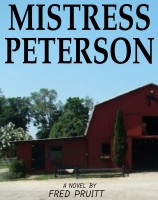 On Sale now!


A multi-volume chronology and reference guide set detailing three years of the Mexican Drug War between 2010 and 2012.

Rantburg.com and borderlandbeat.com correspondent and author Chris Covert presents his first non-fiction work detailing the drug and gang related violence in Mexico.

Chris gives us Mexican press dispatches of drug and gang war violence over three years, presented in a multi volume set intended to chronicle the death, violence and mayhem which has dominated Mexico for six years.
Click here for more information


Meet the Mods
In no particular order...


Steve White
Seafarious
Pappy
lotp
Scooter McGruder
john frum
tu3031
badanov
sherry
ryuge
GolfBravoUSMC
Bright Pebbles
trailing wife
Gloria
Fred
Besoeker
Glenmore
Frank G
3dc
Skidmark
Alaska Paul



Better than the average link...



Rantburg was assembled from recycled algorithms in the United States of America. No trees were destroyed in the production of this weblog. We did hurt some, though. Sorry.
3.236.159.130