China-Japan-Koreas
Kim Jong-un Unlikely Candidate for NK Leader
By Andrei Lankov

North Korea watchers are a seriously overworked group these days as important and often unexpected events happen in a quick succession. A missile launch in early April was followed by a nuclear test in late May, and now an ICBM is being moved to a launch pad. A consensus is that all these moves are primarily aimed at the US on assumption that a tougher position will allow them to squeeze more aid from Washington eventually.

We have seen this before, but this time the North Koreans behave with unusual intensity, so many observers came to suspect that this intensity is somehow related to North Korean domestic issues.

Of all possible explanations, the coming succession is mentioned most frequently. North Korea is a hereditary dictatorship, and Kim Jong-il is becoming visually old and fragile, so a decision on succession is widely expected to come soon.

It was against this background that some major South Korean news outlets reported early this [N.B. last] week breaking news from Pyongyang. If these reports are to be believed, Kim Jong-il's youngest son, Jong-un, has been secretly anointed as a successor to his father, and now full-scale preparations for a dynastic transfer of power have began. These reports are based on a secret telegram, which was allegedly sent from Pyongyang to the North Korean overseas missions.

This telegram was cited by National Intelligence Service officers who briefed the National Assembly's Intelligence Committee last Monday.

Continued on Page 49
Posted by: Steve White || 06/10/2009 00:00 || Comments || Link || E-Mail|| [303 views] Top|| File under:
Economy
The Dauphin of Detroit
Wil Wilkinson, The Week

"Brian Deese isn't picking out Chevy Malibu's colors for next year."

That's what President Obama's press secretary said to assure Americans that the administration has no interest in micromanaging the newly nationalized General Motors. Anyhow, Deese, a junior member of the White House economic policy staff, has bigger things to worry about—like "dismantling General Motors and rewriting the rules of American capitalism," as The New York Times put it.

Deese isn't getting near the color samples. He's just revising the rules that shape our futures as he oversees the reorganization of one of the world's largest corporations.

A fresh-faced 31-year-old, Deese dropped out of Yale Law School last year to work for Hillary Clinton's presidential campaign. When Clinton sank, Deese skipped over to the winning ship, impressed everybody who counts, and landed a desk in the White House. The big guns like Larry Summers and Christina Romer are busy cooking up hilariously sunny budget projections while trying to look like they're keeping the economy from collapsing. So Deese, armed with an undergrad degree in political science, finds the GM portfolio and the fate of millions in his hands.

Some are grumbling about Deese's lack of relevant experience. (He has driven a car and once slept in the parking lot of a GM plant!) But the real issue isn't Deese's résumé. The real issue is why anyone should have the power to "rewrite the rules of American capitalism." Unlike Deese, treasury secretaries Paulson and Geithner are men of experience. But what kind of experience could justify the immense, arbitrary power they've exercised in the wake of the financial meltdown? Experience centrally planning the global economy?

Deese's embarrassing rawness is actually welcome, for it draws our attention to the invidious inequalities inherent in a government with unconstrained discretion. Deese isn't going to pick the colors for the Chevy Malibu. But he could. And Obama can tell us that Congress won't dictate which factories GM should close. But it will.

Liberals used to care about inequalities in power—and they were right to. Because equality of power ensures freedom. Being equal in our basic rights, no one has a natural right to rule over another. This kind of liberal egalitarianism is the root of the prohibition on titles of nobility found in the American Articles of Confederation. It is also the root of the very idea of limited government—the idea that a government's power is legitimate only if it is carefully parceled out, well-checked, and limited in scope to tasks only a government can perform. . . .

American liberals talk a good game about equality, but their rhetoric, like conservative talk about liberty, is mostly empty. There's a respectable liberal argument that individuals can be truly free and equal only if they command resources sufficient to develop their capacities and enjoy the exercise of their basic rights. But this is an argument for a government-provided social safety net—for making sure everyone starts on a decent footing. It is not an argument for putting a ceiling on income and wealth. . . .

The Times isn't concerned that Brian Deese has enormous power over the lives of others simply because he showed up at the right place at the right time. Sure, he's unseasoned, but he's the Times' kind of guy. The story of an energetic, whip-smart, young Democratic presidential aide rising suddenly to a challenging position of enormous influence is catnip to the politics-as-romance set, and that's the story the Times tells—over and over again. The reader is left in a la-la land of Sorkinesque West-Wingery. "President Bartlett's counting on you, Brian. And so is America!"

It shouldn't come as news, but the rhetoric of American politics is gushing with hypocrisy. Just as Republican "libertarian" arguments for decentralized government often aim to protect the tyranny of local prejudice, Democratic "egalitarian" arguments about inequalities in wealth and income too often aim at concentrating political power in the hands of people like Brian Deese. In an America of free and equal people, no one would need to assure us that the president's men won't be issuing commands about the colors of cars.
Posted by: Mike || 06/10/2009 12:28 || Comments || Link || E-Mail|| [298 views] Top|| File under:
Sarah Palin is a test for America
"The Optimistic Conservative"

I have concluded that Sarah Palin, governor of Alaska and one-time VP candidate, may be a test for America. It seems like at least 30% of conservatives, let alone her natural political enemies on the left, have to constantly edit the lady. I'm trying to remember if Reagan had to endure this. You know, as in, "He says all the right things, but he's just so folksy, blah blah blah…"

Palin made a speech chock full of excellent, superb, crying-to-be-made points this week, as an introduction to a Michael Reagan appearance in Anchorage. . . . The speech was blunt and courageous, particularly as regards the danger to liberty from government gaining leverage over the people through our finances.

I have not been hearing other GOP politicians make this point. . .

In Palin's words:


We need to be aware of the creation of a fearful population, and fearful lawmakers, being led to believe that big government is the answer, to bail out the private sector, because then government gets to get in there and control it. And mark my words, this is going to be next, I fear, bail out next debt-ridden states. Then government gets to get in there and control the people.

Some in Washington would approach our economic woes in ways that absolutely defy Economics 101, and they fly in the face of principles, providing opportunity for industrious Americans to succeed or to fail on their own accord. Those principles it makes you wonder what the heck some in Washington are trying to accomplish here.

(Transcript: Allahpundit at Hot Air)

A few conservative websites picked up on the speech, such as, of course, Hot Air. It is actually surprising how few have run pieces on it, though, considering the "red meat" of its content. A number of left-wing sites (e.g., HuffPo) have run the obligatory dismissive critiques, . . . But the silence from some major conservative outlets has been interesting. I do note that besides Hot Air, Lucianne Goldberg's site posted on it, citing the CNN coverage. Rush Limbaugh and Mark Levin both addressed the Palin speech on their radio programs. It got no mention that I can find at NRO, however, or among the well-known contributors at Townhall.

This is not, it turns out, because the concerns expressed by Palin in her 4 June speech are not topical. . . .

It is not to disparage the calling of the pundits that I come here. It is, rather, to point out that what they do does not build political momentum, or form a core of leadership to rally around. Yes, I know the direction Obama is leading us. But I want to do more than ask melancholy questions, and make discouraging conclusions, on the wide road to ruin.

Sarah Palin does that. Read her words from the 4 June speech:


So I join you in speaking up and asking the questions and taking action, and here at home in my beloved Alaska I just say, politically speaking, if I die, I die. I'll know that I have spoken up and I will speak up to thank people like Mr. Reagan as we honor his dad, to encourage you too, Alaskans, to do the same, and don't just hang in there and go along to get along but stand up and speak up, and be bold and demand that Washington be prudent with our public monies and prioritize for America's security, and forget the political correctness… and couch our words so cautiously that they lose meaning, and we lose effectiveness, and then we lose hope because we start thinking that politicians are only worried about their poll numbers and attracting campaign contributions for their next bid so that they can hold on to some title and some position.

This is a politician – a politician – making a commitment to stand for her principles no matter what. She is unafraid to link Obama's federal activism with a threat to liberty. What other major GOP politician have we heard saying such words? I hear them only saying what amounts to "This is a bad idea"; "This is too much"; "This violates the American commitment to private enterprise." But Palin is not afraid to make the crucial point that Obama's plans threaten the very foundation of our liberties.

There are millions of Americans who do not need further documentation, analysis, or persuasion to recognize that Obamanomics is a threat to our national heritage of individual liberties and rights. And we want to do something about it. We know that the spending has to stop. The government takeovers have to stop. The "bail-outs" have to stop. Government takeovers of industry are as old as Imperial Rome, if not older, and the last century has given mankind a millennium's worth of experience with them, around the globe: we already know how this will all turn out, if the American ship of state does not reverse course. The time is already upon us for action.

Palin holds out a promise of such action: the promise of a politician who will not tack or trim to the winds of political correctness. . . .

It seems clear that when conservatives speak of Palin requiring "polish," their perspective is that of selling her to America as a candidate for national office. It's not they themselves who need to see more polish on her, necessarily; it's all those other Americans who will demand it. And I wonder if this is so. If it is, it is a statement about America: about who we are as a people – and how far we have come from our roots in practical liberty, unpretentious individuality, and respect for character and substance over rhetorical polish and formulaic presentation.

Will we only accept the truth if it is spoken with the accents of a pasteurized political elite? But what if no one ever speaks it in those accents? Do we condemn ourselves to a future in which liberty perishes from the earth, because we were waiting for polish, and elite appeal, in the truthtellers?

This is a question we must seriously ask ourselves. From what I can tell, there are quite a number of conservatives out there who have not needed to ask themselves the question, because they were never worried about the issue of "polish" to begin with, and had no trouble declaring themselves as Palin supporters. But there is also a conservative contingent that, seemingly, can't see the message for the polish, or perceived lack thereof; and rather than merely holding back from Palin, feels compelled to comment on the "polish" issue.

One take on this general phenomenon is a poignant piece from The Weekly Standard in October, in which Sam Schulman muses on the fact that in terms of "class" acceptability, parlor revolutionaries Bill Ayers and Bernardine Dohrn have more of it than Sarah Palin. The poignancy of the piece, for me, lies not in the distance Schulman tries to establish from the issue of social class in last year's election, but in the respect he obviously has for it. Sure, it's ironic as heck that Ayers and Dohrn retain any respectability at all, with their personal histories. But it's yet more ironic that in seeking to lay bare America's uneasy perspective on class prejudices, Schulman invokes analogies for Palin like the farm girl in the Loretta Young movie The Farmer's Daughter, who rises to politics from domestic servitude in the "big house," and the butler in a 1902 J.M. Barrie play (Admirable Crichton) who is a better man than all whom he serves.

In case you're not fully convinced of the class distinction being made here, Schulman adduces this passage from Manhattanite Paula Throckmorton-Zakaria:


We may not have a ''servant" class in the strict Victorian sense, but a "service" class we have indeed, and it is serving us. How do we square our egalitarian self-conceit with a liveried doorman? Not easily. For non-New Yorkers, doormen are the guys who carry the bags, organize the packages and tell you who stopped by to see your 15-year-old while you were out. They also open the door.

There's a whole America out here of people who do not see things in these terms at all: of there being a "servant class," or even a "service class," and of people being pigeonholed in it – or, indeed, of it being particularly scrappy, of those whom the class-conscious pigeonhole thus, to seek high political office. Not only has Sarah Palin never thought, "Gee, if I lived in Manhattan, I'd be a doorman" – millions and millions of other Americans have never thought that either.

We need to ask ourselves: are we a nation that would reject someone who is telling us the truth because some might see her as the farmer's daughter, producing dissonance among her betters with her backwoods accent? What does it say about our ear for the truth, that it can be affected by such considerations? Are we sure it is Sarah Palin who needs to change, here – and not, well, us?
Posted by: Mike || 06/10/2009 09:20 || Comments || Link || E-Mail|| [302 views] Top|| File under:
Iraq
Overlooked and new testimony supports idea of al Qaeda presence in Saddam Hussein's Iraq
Over the past many months a number of interviews, documents, admissions and other revelations have come to light that continue to undermine the notion that al Qaeda and al Qaeda linked groups were not able to operate inside Iraq during the rule of Saddam Hussein. These findings match up with older reports on the hotly contested that may now deserve re-examination.

A study by The Combating Terrorism Center at West Point of al Qaeda documents deemed the "Sinjar Records" indicates that al Qaeda was, in fact, able to operate inside the country during the rule of the former regime. The center also has previously posted internal al Qaeda documents in which al Qaeda members revealed to one another that "some of them went to Saddam" likely in referrence to al Qaeda members fleeing Afghanistan to Iraq. Continued...
Posted by: Angurt Hupirong1010 || 06/10/2009 10:04 || Comments || Link || E-Mail|| [534 views] Top|| File under:
Home Front: Culture Wars
Lileks vs. Letterman
The Daily Bleat 6/10/09


Boldface emphasis added.


Why does everything I love turn to krep? I don't banish content-producers (you know, musicians, painters, comedians, directors, etc) for one or two silly comments, or even for a long string of gaseous emissions. . . . But smug, politically-oriented crudity from someone not overtly political, delivered with the assumption we all share his "values" - boring.

Addressed at kids of famous people: pathetic.




People have used other words - disgusting, repellent, abominable, danker than the fetid breath of the nine-bladder'd Arazon, Privy-Cleaner of Hell, et cetera - but pathetic is all I can muster.

But no, it must be funny, because David is funny and hip. Right? Or maybe not; maybe he's actually a brackish, hermetically-souled guy who's spend the last twenty years going from table to table with a giant wooden grinder, asking anyone if they want some fresh-ground scorn with that. Say when. Or maybe he's about as edgy as a soccer ball, and exists only to remind people they were Edgy once, and hence must be ever-blessed with the gift of Wryness and Irony. With those shields we can never grow old, you know. We'll always be as sharp and perceptive as we were when we were sitting on a cast-off sofa in college, working through a midweek buzz, happily fellated by the preconceptions the TV so charitably provided. . . .

What's amusing is how unamusing he is in the clip. How sour he seems. Compare him to his predecessors: Carson was all midwestern charm, with unreadable yet mannerly reserve; Steve Allen was almost as smart as he was certain you thought he must be, but he was cheerful; Parr was a nattering nutball covered with a rich creamy nougat of ego, but he was engaging. Letterman is empty; he's inert; he stands for nothing except disdain for people foolish enough to stand for anything - aside from rote obesciance to all the things Decent People stand for, of course, all those shopworn assumptions passed around in the bubble.

This posture was fresh in '80; it even had energy. But it paralyzes the heart after a while. You end up an SOB who shows up at the end of the night to reassure that nothing matters. I think he may have invented the posture of Nerd Cool, an aspect so familiar to anyone who reads message boards - the skill at deflating enthusiasm, puncturing passion with a hatpin lobbed from a safe distance. The instinctive unease with the wet messy energy of actual people.

Yes, reading too much into it. Really, it's just a rote slam: If your mother is a loathed politician, and your older sister gets pregnant, famous old men can make jokes about you being knocked up by rich baseball players, and there's nothing you can do. That's the culture: a flat, dead-eyed, square-headed old man who'll go back to the writers and ask for more Palin-daughter knocked-up jokes, because that one went over well. Other children he won't touch, but not because he's decent. It's because he's a coward.

Oh, one more thing: it's okay for David to say that because someone said something else about someone, and since I didn't write about that, I'm a hypocrite. Just so we're clear.

Well, one more thing. Some say Dave - I'm sorry, the staff members who wrote the joke and had it printed on cards for him to read - thought the daughter in attendance was the older one who had the pregnancy controversy last year. This is possible; it also means that we accept as an excuse the fact that the writers confused the daughters they wished to humiliate.

That confusion must be the reason the NYT left the joke out of its transcript of the monologue.

One more thing: the monologue contained an Angela Lansbury joke. Dude is OUT THERE.
Posted by: Mike || 06/10/2009 06:12 || Comments || Link || E-Mail|| [306 views] Top|| File under:
Who's in the News
64
[untagged]
4
TTP
4
Govt of Pakistan
3
al-Qaeda in Pakistan
2
Palestinian Authority
2
al-Qaeda
2
Govt of Iran
2
al-Qaeda in North Africa
1
IRGC
1
Pirates
1
Thai Insurgency
1
TNSM
1
al-Qaeda in Europe
1
Govt of Sudan
1
Hamas
1
Hezbollah
1
Iraqi Insurgency
Bookmark
E-Mail Me
The Classics
The O Club
Rantburg Store
The Bloids
The Never-ending Story
Thugburg
Gulf War I
The Way We Were
Bio
Merry-Go-Blog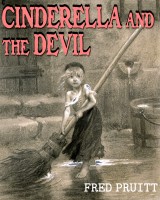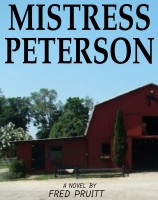 On Sale now!


A multi-volume chronology and reference guide set detailing three years of the Mexican Drug War between 2010 and 2012.

Rantburg.com and borderlandbeat.com correspondent and author Chris Covert presents his first non-fiction work detailing the drug and gang related violence in Mexico.

Chris gives us Mexican press dispatches of drug and gang war violence over three years, presented in a multi volume set intended to chronicle the death, violence and mayhem which has dominated Mexico for six years.
Click here for more information


Meet the Mods
In no particular order...


Steve White
Seafarious
Pappy
lotp
Scooter McGruder
john frum
tu3031
badanov
sherry
ryuge
GolfBravoUSMC
Bright Pebbles
trailing wife
Gloria
Fred
Besoeker
Glenmore
Frank G
3dc
Skidmark
Alaska Paul



Better than the average link...



Rantburg was assembled from recycled algorithms in the United States of America. No trees were destroyed in the production of this weblog. We did hurt some, though. Sorry.
3.238.107.166